Reviews
4.9 out of 5 rating
Quality of service

4.9 out of 5 rating

Average response time

4.9 out of 5 rating

Professionalism

5 out of 5 rating

Value

4.9 out of 5 rating

Flexibility

4.9 out of 5 rating
99%
Recommended by couples
1 User photo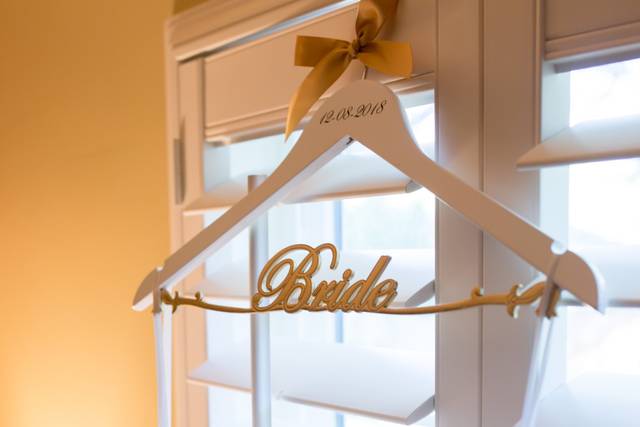 Sarah B.

Married on 08/27/2022

So grateful I hired Marcia and team!

I hired Marcia and her team to take pictures of our beach wedding. They were very professional and did such an amazing job of capturing our special day! They were personable and interacted well with the guests, everyone had a great time. She was available with whatever questions I had and had such great suggestions. You can tell she is a professional and loves what she does. I am so grateful that I hired her and would definitely recommend them to anyone wanting amazing pictures of their special day!

Nai

Married on 09/01/2018

Excellence, Warmth, Flexibility, and Stunning Photos!

Marcia is the perfect photographer for your wedding! My husband and I were so happy we chose her and Michael to capture our special day. Marcia is very easy to work with, and has a warm energy that makes you feel at ease during the planning phase and during photoshoots. We wanted a lot of pictures with our guests, and she took the lead in getting everyone in formation and adjusting everyone's postures quickly to produce the best photos in the least amount of time. Her pictures are absolutely stunning, and she is very talented at utilizing natural light and selecting the best spots and backgrounds to bring out your natural beauty and the beauty of your surroundings. She is also flexible and meets with you multiple times to make sure everything runs smoothly on your big day and that you get all the shots and poses you're looking for. Marcia has a quick turnaround, so you'll also receive your pictures in no time after your wedding. I would highly recommend Marcia (and Michael) as your wedding photographer!

Lindsey

Married on 07/07/2018

Book them now! Seriously, Marcia is the sweetest and so helpful. Very detail oriented. She's not just an amazing photographer. She made my timeline, referred me to other vendors. We met several times and she took our engagement photos too, as practice. Michael and my husband for along great too. Non invasive at the wedding also, if that's what you want. Efficient. Gorgeous sunset photos

Photography by Marcia & Michael's reply:

Thank you Lindsey! It was an honor to photograph you and Aaron! Your wedding was so beautiful!, all your planning made everything fall into place so perfectly.
Gorgeous bride and groom, awesome venue and wonderful family! Oh, and a spectacular sunset! The Perfect Day.

Are you interested?

Send a message

Ashlee

Married on 07/02/2017

Marcia & Michael are amazing! I highly recommend them! They are truly wonderful people and even better photographers. Marcia helped me with so much more than just taking photos for our engagement and our fabulous wedding day, which was a huge project in itself. From making sure the schedule was made for the big day to accommodating us with our large wedding party of 27 (including myself and my husband) Marcia did whatever she could to make it all happen! Plus, we got all of our pictures after the wedding within about a month! Thank you for our gorgeous wedding pictures, its the best gift to have these to look back on forever!

Tiffany

Married on 04/01/2017

Marcia and Michael were a wonderful pair of photographers to have on our special day. They worked well with my families and gave me a ton of beautiful pictures to remember my special day by.

Connie

Married on 04/01/2017

If you're searching for a photographer, no need to search any further. You will not be disappointed with Marcia and her husband. She is so easy to work with and fun. She goes out of her way to relieve stress off your shoulders for your perfect day and the results at the end are a lot of wonderful pictures between the two of them. :) By the way, our daughter's wedding was at the Madonna Inn, which is a beautiful venue.

Tim

Married on 07/30/2016

Wow! We loved everything about Marcia & Michael. Great people,outstanding photographers, and now friends.We will be using them for some family shots this summer.

Dion

Married on 07/02/2016

Marcia & Michael were absolutely fantastic from the moment we trialed them with an engagement shoot (highly recommend to become comfortable with each other before your big day) through to the delivery of an amazing portfolio of the most incredible day of our lives! Thanks again guys you rock!

Susan

Married on 06/25/2016

I would highly recommend Marcia & Michael for your wedding photographers. They were the photographers for my daughters wedding. They did an outstanding job! After all the time you spend planning your wedding day, when it's all over.. The only thing you have left are your wedding pictures. You want someone who will easily work with you, listen to your ideas, blend in to your wedding day and capture all the wonderful moments! Marcia not only takes the typical pictures you would expect, but also gets many candid pictures of the bride & groom, family and friends that help recreate your day through the pictures, that you can look back on. She also discusses ahead of time, cost and what to expect, so there are no surprises. It's difficult finding and picking all your vendors. I wouldn't look any further than Marcia & Michael for your photography needs, you will be so glad you did!,

Allie

Married on 05/14/2016

Marcia is absolutely wonderful! We met several times before the big day to go over the timeline and a list of the shots we wanted. The day of, her and Michael showed up on schedule and took charge right away. I loved the way they were on top of everything and took amazing photos throughout the entire day. We have every family member and friend that attended our wedding. I honestly cannot imagine having anyone else take our wedding photos. They came out better than I ever thought possible. If you need true professionals that take amazing photos that will blow you away, then Marcia and Michael are your people.

Lizzy

Married on 04/06/2016

Marcia & Michael were wonderful. On Vacation nd decided to get married. I called Marcia and she was so wonderful and able to accommodate fabulous beach wedding the next evening. Her and Michael were the most wonderful people to work with. A professional, accommodating, and have a true caring presents and take beautiful photos. I' would recommend them to anyone.

Barbara

Married on 08/15/2015

Marcia and Michael are wonderful to work with and true professionals. From the engagement photos to the extraordinary work they did on our daughter Gillian's wedding day, they exceeded all of our expectations. Marcia's attention to detail and help planning the timeline for that day were invaluable! We can't wait to see all of the lovely photos we know they have for us!

Gillian

Married on 08/15/2015

Marcia and Michael are wonderful! They did a fabulous job of photographing our wedding day - Marcia spent the early part of the day with me and my bridesmaids while Michael photographed my husband, the groomsmen, and his family before the ceremony. Once the ceremony started, they were both there working incredibly hard to get all the perfect shots of our ceremony, our families, and our reception. Marcia made sure that the planning process was smooth and stress free, and met with me and my mom several times over the months leading up to the wedding to make sure that the wedding day schedule was perfect. She is so sweet, funny, and genuinely caring. We got to know her well and had a blast with her every time. We will absolutely be hiring Marcia and Michael to photograph other big events in our lives.

Barbara

Married on 08/15/2015

Marcia and Michael are terrific to work with and true professionals. From the beautiful engagement photos to the extraordinary work they did on our daughter Gillian's wedding day, they exceeded all of our expectations. Marcia's attention to detail and help planning the timeline for that day were invaluable! We can't wait to see all of the lovely photos we know they have for us!

Jean

Married on 07/25/2015

I'm sooo happy we chose Marcia & Michael. They were great! My husband is in the military so our schedule wasn't always 100% but Marcia worked around it. She's great. She makes you feel super comfortable during the shoots! She's very organized and keeps you on time! Our photos are amazing. If we ever need another photo shoot I would definitely pick them again! She was very flexible with the package I wanted and she made sure to get every shot I wanted. They were amazing! You can't go wrong with them :)

Marie

Married on 07/24/2015

We searched extensively for a photographer to handle our small wedding in Paso Robles. Most were priced for large all day events and many of them claimed ownership of the photos and charged separately for providing access to them after the wedding (essentially forcing you to pay twice). Marcia provided the smaller package that we needed and gave us full ownership of all photos. She also went the extra mile of meeting us at the wedding site in advance of the big day to confirm the desired photo portfolio and itinerary. In spite of the harsh midsummer lighting, she managed to capture some really nice shots throughout the ceremony. She was patient, but very disciplined about marshalling the guests through the desired group photo layouts so that we had enough time left for our romantic shots in the vineyard after the ceremony. We're very happy with the process and results and highly recommend her.

Ally A.

Married on 09/27/2014

Marcia and Michael are the sweetest people! Marcia took charge and was so fun! She was such creative ideas and the pictures turned out so beautiful! They were so easy to work with and available at all times anytime we needed anything! LOVED THEM!

Heather

Married on 09/16/2014

Marcia and Michael were amazing. I don't know what I would have done without Marcia on the day of the wedding. She kept me organized and calm. The pictures were amazing. I couldn't have asked for anything more.

Marcia and Michael were wonderful. They always returned phone calls or emails promptly. Marcia went out of her way to meet several times with me to discuss wedding day details and create our albums together. She really wants you to be happy with their work and prices. She worked with our budget and what we wanted in a wedding package. Having two photographers and her assistant, that we weren't expecting, made our day extra special.We have so many great pictures it has been a challenge creating our wedding album.

Bryan

Married on 07/12/2014

Marcia and Michael were both incredible. They worked to get us exactly what we wanted, we had several sit down meetings before the event to discuss our needs and schedules. Before the wedding day we knew exactly what was going to be happening.

They do a wonderful thing where Marcia goes with the bride, and Michael with the groom during all of the wedding preparations. There were wonderful pictures of both of us getting ready with our families and bridesmaids/groomsmen.

At the wedding itself the formal pictures were beautiful, and even got done fairly quickly. They were very professional and full of great ideas, poses and knew exactly what we were looking for. During the reception we ended up with excellent candid shots of everything, beautiful pictures of the dinner as well as all the dancing and guests.

I would highly recommend Marcia and Michael for any event! They know exactly what they are doing and made some excellent memories of our wedding for us.

Staci

Married on 06/07/2014

Marcia and Michael were amazing! They were easy going, yet very professional. We live in Fresno, CA and had to meet a few times in Pismo. Marcia took time out of her busy schedule and worked around our crazy schedules to meet with us. We highly reccommend Marcia and Michael! Great people, fun memories and AMAZING pictures! We absolutely adored them!
♡ Debbie and Staci Lucio ♡

Sharon

Married on 04/26/2014

Marcia and Michael were fantastic! They worked with us through the entire process, providing us with so much insight and captured our daughter's special day from the engagement through the wedding. We love looking through all the wedding pictures, captured from two photographers (rather than just one) and loved seeing so many memories that could have been missed. Their perspectives are unique, and provide a picture with "flair". They also made all members of the family comfortable - we highly recommend their services, and would definitely have them as our first choice!

Carmen

Married on 03/23/2014

Marcia & Michael are absolutely amazing. Not only do they take amazing photos, but they also help in making your wedding day run smoothly. Marcia is very fun to work with and is great at communicating with you during the wedding planning & wedding day! My husband and I were incredibly thankful we picked them to capture photos of our special day. :)

Marcia & Michael did a fantastic job for our wedding. I would highly recommend them.

Nancy

Married on 09/15/2013

Marcia and Michael are, in my oppinion the greatest wedding photographers in the county. They include the engagement photo session and her pre-wedding appointments to gather all the information so the wedding day goes smooth is exceptional. She keeps the the events of the day flowing as you have layed out and capture all the special shots that you have asked them for and more. And one of the most important thing is they are very timely in getting the photos to you, knowing you are anxiously waiting! My daughter that just got married changed her wedding date to be able to have them as her photographers! I just can't say enough about them!

Photography by Marcia & Michael's reply:

Nancy,
Michael and I are so honored you have chosen us for so many of your special events! You family is beautiful inside and out. Thank you so much!
Are you interested?
Send a message