136 Reviews
Recommended by 99% of couples
Quality of service

4.9 out of 5 rating

Average response time

5 out of 5 rating

Professionalism

4.9 out of 5 rating

Value

5 out of 5 rating

Flexibility

5 out of 5 rating
115 User photos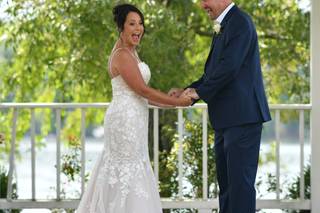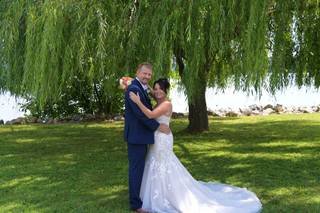 + 111

photos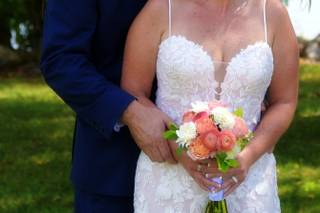 Maria J.

Married on 08/06/2022

The Genuine Article

We cannot say enough wonderful things about Michael. He is professional, reliable, responsive... and just truly went above and beyond for our wedding. Michael even came to our lake house after the wedding to take photos with our family. He communicated every step of the way and was a pleasure to work with from start to finish. We couldn't be happier with Michael and we are overwhelmingly pleased with our photos! We will use Michael for any photos we need in the future. We are so very happy that we selected Michael to capture our special day. He is FABULOUS!

+ 3

photos

Jack R.

Married on 02/07/2022

Took pictures of Great Grand Children

This Man does Excellent Work ! And puts his heart into his Photography , never once did I doubt his talent or Professional product when you get your pictures back..

Kim B.

Married on 12/18/2021

Amazing from start to finish

To anyone needing pictures for any reason, let me try to tell you why Michael should be the first person you call. From the moment I first contacted Michael he was prompt in responding (something I appreciated more than he will ever understand), he remained in contact from the time we hired him to the day of our wedding to ensure he had a thorough understanding of my vision and to ensure he knew the most important things I wanted captured. I asked for our ceremony to be available on livestream for our friends and family who couldn't attend in person, something he had not done before, but he took it upon himself to ask others how he could make this happen for us because he knew how important it was to us. When he arrived at Mountain Lake he came to my room, introduced himself and immediately got to work capturing the intimate moments I was fortunate enough to share with my daughters and my mom while we were getting ready for my special day!! He was kind, funny, engaging, spontaneous and most importantly he made certain I was completely at ease, he calmed me down more than once and constantly reassured me everything was going to be perfect…even during the moments I wasn't feeling as confident as he was, his calm demeanor and caring heart put my worried mind at total ease!! He was a true godsend and I knew we had made the perfect choice in hiring him to be the one to capture for all eternity our wedding day!!
Michael, I don't know what I would have done without you!! You will FOREVER be my first choice when I want a special event captured on camera!! Thank you seems grossly inadequate considering how far above and beyond you went for my husband Gregg and me but unfortunately those are the only words I have!! I pray God richly blesses you and you find favor in His eyes for being not only an amazing photographer but a genuinely amazing person!! Much love to you my friend…you truly are the greatest!!

+ 3

photos

Are you interested?

Send a message

Janet C.

Married on 10/30/2021

A pleasure to work with

We had so much fun working with Michael, who really went out of his way to spend extra time at our sunset shoot, at the rehearsal, and before the ceremony! The photos are beautiful, and we will treasure them forever!

+ 12

photos

Debra B.

Married on 10/10/2020

The best photographer!

Michael was the first vendor I booked after I booked our venue. He's always available to talk to and gave us gorgeous engagement pictures as well as wedding pictures. We got about 500 engagement pictures, 500 rehearsal pictures and 2,000 wedding pictures! The teasers he posts on Instagram and Facebook are absolutely AMAZING! He's an amazing human being and he made my husband and I feel so comfortable in front of the camera. Thank you Michael for everything! It was such a pleasure working with you 💕

+ 6

photos

Autumn M.

Married on 07/28/2020

Very personable, went above and beyond and quick turnaroud!

Michael came to us a reference from the officiant we found on Wedding Wire. After trying to get married three times, my husband and I decided to have a small intimate wedding. Unknowingly my best friend contacted my officiant who highly recommended Michael and boy did he go above and beyond. Michael extensively spoke with my best friend to see what type of flavor she thought the wedding pictures should be and when she became sick and was not able to make it to the wedding, Michael went above and beyond by picking up a flower bouquet for our wedding. He did his best to work with the family under the unique pandemic restrictions and provided pictures immediately. I highly recommend Michael if you want someone to help tell the story of your family, friends and loved ones through his pictures. Thank You Michael for going above and beyond and your very polite demeanor!!!

Leia B.

Married on 07/28/2020

Great Experience!

I was looking for a last minute photographer to take photos of my best friend's very small wedding ceremony as she had not made arrangements. Mike was referred by her officiant and was a wonderful suggestion! He went out of his way to make the day and photos so special for her and her now husband. I would recommend him to anyone!

Katie R.

Married on 08/10/2019

Quality Work!

My husband and I couldn't be more happy that we selected Photographic Dreams to capture our wedding! Michael went above and beyond to make sure that he got wonderful pictures of our ceremony, wedding, and wedding parties and he was very patient and thorough throughout the process. He was very prompt in getting our pictures to us following our wedding and even sent us some sample enlarged photos! Highly recommend!

+ 2

photos

Katie D.

Married on 05/18/2019

Amazing Wedding Photographer

Michael helped make our wedding a day that we will cherish forever! And if that wasnt enough, we didnt get a sunset photo that I had my hopes on, so Michael came out the next day and not only captured amazing sunset photos but also did a whole photo shoot with us! OH, and not to mention, he didnt ask for any kind of payment to come out the next day!!
Our package included our engagement photos and these were so much fun! We felt comfortable and it showed in our amazing photos that now decorate our house.
When it came to the wedding, Michael was down for what ever I wanted. All of our shots capture our love for each other and they will be photos that I can look back on forever to remember the happiest day of my life!
I dont think I will ever be able to use another photographer again!
I HIGHLY recommend Michael of Photographic Dreams!

Katie

Married on 05/18/2019

The most beautiful photos I have ever seen

Michael from photographic dreams is the most responsive and amazing photographer I have ever had the pleasure of working with. My daughter had an issue and Michael came back the next day and did evening photos with her and her groom re-dressed. This was going way above any expectations we had with Michael as our photographer.

Tracy M.

Married on 04/20/2019

Amazing!

Can not say enough about our experience with Michael!! Everything we had hoped for and more! Due to the crammed wedding schedule and the weather, Michael went above and beyond the call of duty to make sure we had the PERFECT pictures we had been looking forward to, coming back the next day. His professionalism and him as a person made for PERFECT wedding memories. Michael made sure to keep in touch from booking (we booked a year in advance) until our wedding day to make sure he knew every little detail. Could not have asked for more!!! If we ever need a photographer again we will absolutely be calling Photographic Dreams!!!! Brides..... lock your date in, you will NOT be disappointed! Michael...... THANK YOU for giving us the amazing pictures we had wished for!! We love you!

+ 7

photos

Kelly S.

Married on 02/11/2019

Great experience with Michael, friendly and professional!

Michael with Photographic Dreams was excellent to work with. He really wanted our input on our pictures, (even from my extended family, he was very patient), and went above and beyond what I would of expected from a wedding photographer! I have received compliments that my wedding photos are the most beautiful many people have ever seen.

+ 3

photos

Deborah D.

Married on 02/11/2019

So glad we chose this photographer!!

Michael Keyes of Photographic Dreams took the most beautiful photos of my daughter's wedding! He captured the spirit and feeling of the day. The wedding photos, along with the portraits taken the following day at Mountain Lake, have made the most remarkable keepsake for both families.

+ 5

photos

Amanda M.

Married on 01/19/2019

Incredible!!

Photographic Dreams is a phenomenal photographer!!! He did an amazing job of capturing not only candid pictures but also took stunning posed photos!! He was easy and pleasant to work with!! Would definitely recommend him for not only weddings but also for senior pictures and family portraits!!!

Briana

Married on 11/03/2018

Absolutely wonderful experience

Michael is SO fantastic! I can't say enough great things about him! He was very easy to get ahold of and quick to respond!
He is very accommodating and is basically willing to do anything to get the perfect shot! He was so much fun to work with
and had so many great ideas and great advice. I HIGHLY recommend him. And, his prices are super reasonable!

Amy

Married on 10/20/2018

He's the best!

Michael is a wonderful photographer. He did a fantastic job with both our engagement and wedding photos. It was important to us to include my dog in the photos. She is an abused rescue who doesn't trust new people and gets scared easily. In other words, not the easiest to work with, but Micheal was extremely patient and got some great photos of us with her. Could not have been happier. To top it off, he's very affordable for the pictures and service he provides. We will definitely be using him in the future for any professional photos that we need.


Megan B.

Married on 10/20/2018

Photgraphic Dreams!!

MICHAEL IS AMAZING!!! Talented, patient, creative...not to mention he is the NICEST PERSON EVER. He was absolutely AMAZING with my 4 year old son as the ring bearer and helped a lot as I was the Maid of Honor. My best friends photos turned out Amazing and totally would recommend Michael. We had SO MANY great shots from our best friends wedding - I don't think there was a single photo we didn't love. I can't say enough great things about this photographer. You will not be disappointed with Photographic Dreams.

Brooke

Married on 09/15/2018

Michael is the best!! He is SO accommodating, and really goes the extra mile for the perfect shot! In my first photo I uploaded, he was IN the middle of a bush. His photography is astounding and I'm so excited to get all of our shots back! He photographed us at Four Fillies Lodge in Peterstown, WV, and I think he had as much fun as we did!! I HIGHLY recommend Michael for ANY photography needs!!

+ 4

photos

Candice

Married on 08/25/2018

After working with Michael and seeing his finished work with our pictures, my husband and I are thrilled we chose him to be our wedding photographer. He beautifully captured important moments before and during the ceremony as well as at the reception. Furthermore, he has a great eye for the smallest of details which shows he is truly a professional photographer. Michael is very easy to work with and has a fun personality to help you feel at ease when taking pictures for an all-day event such as a wedding. He has wonderful ideas for creative poses and backgrounds, which turned out to include many of our favorites. - Candice G.

Sydney

Married on 06/02/2018

Michael Keyes is so pleasant to work with! He found creative and unique ways to capture stunning photos that look so good! We are very pleased with the quality, flexibility, and responsiveness of his services.

Rainbow

Married on 05/19/2018

Michael is the only part of the first wedding that I wanted to carry over into my second wedding. He is so creative! The caliber of his work is on par with photographers that charge at least double what he charges. I called him several times before the wedding and he was full of questions about the venue and the local flavor. He brought props for photos and had put some thought into how to get the shots he wanted. I'm glad we brought him in for the rehearsal too! He did such a great job last time. I can't wait to see the album included with the larger package I purchased this time!!

Travis

Married on 05/18/2018

As an LGBTQ couple, it can be difficult to find an accommodating vendor who will be open and professional; Micheal was both. He went out of his way to be available and considerate of our needs. We couldn't have asked for a better photographer. The photos were excellent and we received the photos in a timely manner. We received so many photos, it is hard to pick a favorite.

Marlen

Married on 05/06/2018

I would highly recommend him. He had excellent ideas of how to group people and backgrounds for photos. Very personable and enjoyable to work with. Creative, artistic photos. We will cherish these photos for a lifetime!

Stephanie

Married on 05/05/2018

Michael was an amazing photographer to work with. He was great about setting up our engagement pictures and spent most of the day with us, which was great and there were multiple different places we went to. He was gracious enough to help at our rehearsal and got wonderful shots that night. Our wedding was amazing and looking back at the pictures, I am so glad we were able to get him as our photographer! We couldn't ask for better pictures, he has great ideas and will work around anything. We had plans to do a bridal shoot before my wedding with my dogs... all 4 of them, but I got sick. He has been gracious enough to work with me after the wedding so that I can have my pictures with our pups. Not every photographer will do that! I thank him so much and will definitely turn to him whenever we need photos taken.

Katrina

Married on 03/10/2018

Michael was our wedding photographer in March of this year. He was amazing and I am so grateful for the high quality of his photographs and for the professional and caring way that he interacted with me and our entire family. Michael is a one of a kind person who deeply cares about his work and about the people he works with. I can understand why he has so many five star reviews and complimentary comments. I am sad to see hateful, angry people on this site who post lies about Michael in order to cover their own lack of artistic knowledge and inability to communicate well in this country.

Michael provided a multitude of creative and original poses throughout our wedding and rehearsal dinner. Not only was he focused on the romantic moments in a wedding, he also captured the memorable moments among all of our guests and family. He is a wonderful communicator as evidenced by the abundance of reviews across websites and over years of being a wedding photographer. He is very organized and asked for our feedback repeatedly throughout the process from the moment we initially contacted him and hired him to be our photographer. He sent us packets in the mail and spoke with us by phone several times to make the plan on what we wanted during the ceremony. As the result of our response to his requests, we worked together toward a wonderful outcome.

Michael is simply put, a genius when it came to our formal photos of our family. He worked with us from the beginning on how we wanted them arranged and where the photos would take place. Michael was available every step of the way during the process. He contacted us several times before the wedding to get our input and requests. He came early to meet with us before the rehearsal and to take additional photos. His ability to communicate and translate our wishes into memories that will last us a lifetime was beyond our hopes and dreams. We are forever grateful for his work and his friendship.
Are you interested?
Send a message