Reviews
5.0 out of 5 rating
Quality of service

5 out of 5 rating

Average response time

5 out of 5 rating

Professionalism

5 out of 5 rating

Value

5 out of 5 rating

Flexibility

5 out of 5 rating
99%
Recommended by couples
8 User photos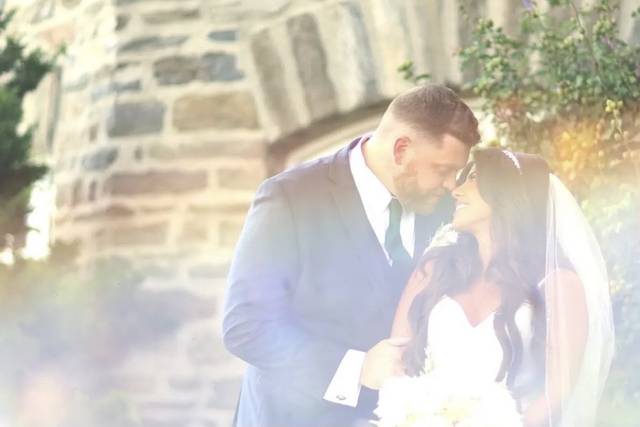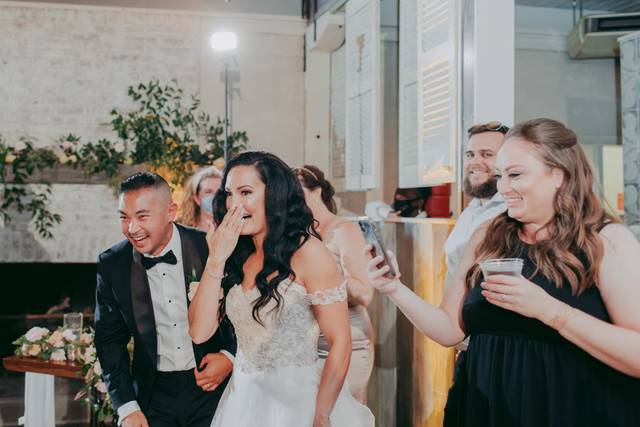 + 4

photos
Sarah P.

Married on 08/19/2023

Highly recommend!

From the start, Paul was responsive and detailed in preparing to capture our wedding day. His professionalism and expertise clearly shined through in his ability to capture every moment of the day while not once being obtrusive. He had the idea of taking sunset shots during the reception which turned out truly BREATHTAKING. He seemed to always be one step ahead, anticipating each moment to capture both timely and authentically. From the sneak peaks to the final video, we can't thank him enough for helping us to relive this most special day through a video that is simple while also showcasing the true highlights of the day!

Kahla S.

Married on 12/10/2022

Amazing experience!

Absolutely unreal! Paul was so amazing to work with and did such a fantastic job! We loved all the sneak peeks and were amazed at the final video! He captured all our favorite memories in such a beautiful way and we couldn't have asked for a better videographer! Highly recommend!

Brooke C.

Married on 10/15/2022

I would get married again just to hire Paul again!

I would literally hire Paul to follow me around and create a cinematic video of my life if I could. Hiring Paul for our wedding videographer was the best decision ever! We found Paul through our venue's website. They had posted a video of another wedding he filmed there and my husband and I got choked up watching a stranger's video because it was so beautifully done. We decided that's what we wanted for our video. Man, did he and his second shooter deliver. Paul and his second shooter were very professional the day of and working with Paul has been so great and easy. His turnaround time in getting our video to us was incredibly fast and it is absolutely perfect. We chose the 3-5 minute cinematic edit (which Paul cuts and edits himself) and for us it was the perfect length. He took the best parts of our day and elevated it x100. I have watched my wedding video like 200 times and every time I still cry happy ugly tears. Do yourself a favor and hire Paul Kwak!

Are you interested?

Send a message

Jamie W.

Married on 09/24/2022

Paul Kwak Films - Simply Stellar - Exceeded All Expectations!

When I first came upon Paul's website and watched his sample films, it was immediately apparent that his work was a cut above all the other videographers I'd researched. He has this ability to capture what is unique about your love story and present it in the most breathtaking fashion. He is a joy to work with, and that we received our highlight film only a month after our daughter's wedding is a testament to his professionalism. Hire him -- you will be so glad you did!

Kristen C.

Married on 09/16/2022

Absolutely stellar

Paul and his team were nothing short of incredible. They were incredibly responsive, made everyone feel so comfortable and the final result is just spectacular! The turnaround time for the full video suite was ~3 weeks and the artistry of the highlights and the editing was far beyond my expectations. I would hire Paul again and again!

Bri C.

Married on 09/02/2022

Phenomenal, Outstanding, Amazing Videographer

From the moment I stumbled across Paul's wedding videos, I knew in my soul that we had to have him capture our special day. I was moved to tears watching his videos and felt like a guest as I could truly feel the unique emotion of each couple's wedding day. Paul responds quickly and communicates effectively. When our wedding day rolled around, Paul and his second shooter, Sam, were a wonderfully calming presence throughout the day. Other reviews mentioned that he was like a ninja filming and that was certainly the case for our wedding day as well. The 10 second clips he dropped before our Highlight video were absolutely stunning and the final video left us speechless and our hearts overflowing. We could feel the love and joy from our wedding day brought back to life. I'm blown away at some of the brief, incredibly special moments that were captured. Paul is beyond skilled and passionate with his craft and it translates every step of the way. We are forever thankful for our wedding video and would recommend Paul Kwak Films in a heartbeat.

Alexandra F.

Married on 06/11/2022

Outstanding!

Paul is an outstanding videographer! Our wedding video is everything we wanted and more. Not only is Paul incredibly talented, but he is also kind and wonderful to work with. Thank you for everything, Paul! Highly recommend!

Gabrielle

Married on 04/30/2022

Wonderful Experience

Paul did a wonderful job capturing our wedding. He was easy to work with, we had great communication beforehand and he made everything seamless. The end result is a beautiful heirloom video that I can't stop watching -- and I cry every time I watch it! The colors are beautiful, his team was lovely and unobtrusive, and Paul's gift for editing as a filmmaker really shone through. Thank you!

Patric H.

Married on 12/19/2021

Paulkwakfilms is the total package!

So our journey with Paul started 2 years back when he still resided in CA and even though he moved to the other side of the country during this time, he did not ever ask for a price increase and honor his contract the moment we had to postpone. Paul is an upstanding guy and did everything within his power to accommodate our wedding. His team and himself were super friendly when we initially met, to the point that I almost didn't realize that he was our videographer! Post wedding he also gave a very clear timeline as to when to expect the video and delivered, he also let us partake in the video making by allowing us to select key parts we wanted in our video. We have only had our video for a week and we've watched it over a dozen times already. Paul genuine and professional demeanor make it impossible to not recommend him, he is everything that he advertises and more! Thank you again Paul!

Jordy B.

Married on 11/12/2021

Somebody give this man an Oscar.

Paul and his team did a truly incredible job capturing our day. He is, in our opinion, the most skilled videographer in the DMV and that we've experienced anywhere. He and his team were so easy to work with and made sure we were well-handled throughout our day, including logistical challenges and timeline-adaptations like off-site trips to crowded monuments. We had a blast with him and his crew. They had just the right amount of presence. We really got to know them, everything was superbly and tastefully-artistically documented, and we never felt they were intrusive or overbearing. His films of all couples are incredibly moving (not just the one where we had the lead roles). We truly love reliving our day through his work.

Courtney J.

Married on 11/12/2021

Loved working with them!

Paul, Andrew, and Prince were all so great to work with this past weekend at a wedding in D.C. They are all so talented, made the couple feel so comfortable, and create an amazing product (at least from the sneak peaks we have seen thus far). Would definitely recommend them to future couples!

Caroline A.

Married on 10/22/2021

Absolutely a dream to work with!

Our highlight reel is PERFECT! Absolutely loved working with Paul Kwak Films!

Christina W.

Married on 10/09/2021

Wonderful to work with

Paul was extremely professional and did an incredible job. I was amazed he had such a quick turn around on our 1 minute video, which was done by the time I was on my plane to go home the next day. Would highly recommend!

Shannon

Married on 10/08/2021

Simply the best!

Paul is simply the BEST! If you are considering booking Paul, RUN & book him now.

Where to start?

Paul was VERY easy to work with, flexible, creative, and collaborative. His work speaks for itself - professional, quality, and touching.

We will cherish our wedding short film and videos for a lifetime. So many have complimented our video! Paul did a great job capturing our feelings, words, and special moments.

Some of the reasons why we selected Paul - we wanted quality video production, a videographer who told a story, and the ability to incorporate our words (vows, toasts, etc). Paul checked all of those boxes! We did upgrade to the short film after the wedding and added the IG teaser. The day goes by fast, glad we have our day captured! This was hands down the best wedding investment we made.



Raquel S.

Married on 09/25/2021

Paul Made Our Dreams Come True!

I originally came across Paul's work through our wedding planner and the minute I saw just a snippet of his videos I knew he had to be the one to create ours. It was absolutely the best decision we could have made and worth every single penny and then some. The pictures and video were my biggest want for the wedding because to me that is the way you can visually preserve your day. He created cinematic genius! It was way beyond our expectations. And trust me, with me being a media professional they were HIGH. Paul and his team were gracious, kind, prompt, communicative and professional. I just can't tell you enough how obsessed we are with the way he captured our special day. He made our fairytale come to life on the screen. From the bottom of our hearts, thank you Paul. You are an immensely talented and kind hearted human.

Riley
Host of Your Morning Show DC

+ 2

photos

Samuel S.

Married on 09/11/2021

Spectacular

Paul and his team did spectacular work on the short film for my wedding. The edit was completed a few days ago, and the arrangement of scenes, the choice of music, and the choice of segments picked out from various speeches on our special day, were all done masterfully. The result was a beautiful and dramatic short video that makes you feel like the starring role in a movie. And this is the unanimous feedback I am getting from all my family and friends who watched the short film.

As someone that has never planned a wedding before, I felt that the cost of using Paul and his team was significant. But I took a look at his works and took the leap of faith, and I am glad that I did. If you're going to be at a beautiful venue, with beautifully dressed people, and working with other talented (and yes, expensive) vendors, then you want someone who can capture all of that in one neat masterpiece—Paul & team did that for us, and we are left with a 5-minute video of the most special moments of our most special day that we will come back to time and time again, for a lifetime.

The video of our special day can be found on Instagram at @paulkwakfilms, November 8 post.

Allie H.

Married on 07/24/2021

Out of this world!!

Paul is absolutely amazing, we don't even have the words for how perfect his work is! Paul and his team worked with us through 3 wedding dates total throughout our covid postponements, and were unbelievably understanding and easy to work with time and time again! Paul was such a relief to all the stresses that our postponements brought us, as we knew we could always count on his flexibility to maneuver through the unprecedented territory we faced. On our wedding day everything went by in such a rush, we were blown away to see all of the angles that Paul had set up once we got our footage back- it felt like seeing every moment back again as a guest at our own wedding, it was amazing! Additionally, Paul and his team were the calming and friendly energy we needed in the most stressful moments! His artistry and eye for capturing the feel of our wedding was mind-blowing, from the editing choices of shots to include and the music as well. If you're on the fence between other videographers or whether or not to hire one at all, my ultimate recommendation is that you never want to forget not only the moments of your once-in-a-lifetime day but also exactly how that day makes you feel, and Paul without a doubt captures it all!

Kate W.

Married on 06/07/2021

Top Notch Videography Team

Paul Kwak and his team came highly recommended to us from friends who used him for their weddings. From the very first communication, Paul was professional yet personable, he was polite yet outgoing, and throughout the entire process he remained the above as we got to know him and his team. His work is stunning, his package options were organized and his delivery was more than we could have hoped for. We received his work in the timeframe provided, we had the add on option of raw footage, and we have the professional edits to look back on for a lifetime. If you're looking for a videographer for your big day, please do yourself the favor of not looking any further than Paul and his team. You will not regret his professionalism, talent, nor friendship. Paul, if you're reading this, thank you AGAIN from the bottom of our newlywed hearts. We will cherish your work forever.

Ashley

Married on 04/19/2021

Beyond Satisfied

My husband and I had the privilege of booking Paul Kwak for our micro-wedding this past April. And let me say, he did not disappoint. His work is truly one of kind. Our highlight video encompassed everything that was important to us on our big day. We even loved the background music he chose. As a bride, the wedding day can be hectic and overwhelming, Paul and his partner Andrew were incredible to work with, peaceful even. If you're looking for a unique and timeless way to capture your wedding day, book Paul Kwak, you'll be so happy you did.

Bartek A.

Married on 04/01/2021

Great value for money

Professional, quick to respond, flexible and offering exactly what we needed - a recording of all the key events of the wedding in addition to the usual 3min Highlights, Paul and his team stepped in on a short notice to save the day when my family was not able to travel to our big day due to pandemic. Working with Paul was smooth and easy. He was a available to answer our many questions and offered tips how to "act" in front of the camera. It also helped that he was familiar with the venue and knew where are the best spots for a good shoot. Most importantly, we're happy with the final product and do appreciate that we can share it quickly with my family abroad.

Cori A.

Married on 12/19/2020

Hire Paul. Don't Wait.

With our intimate wedding during COVID, we wanted to capture our special moments on film so we could share our day with our extended family and friends. We interviewed around six wedding videographers, and we couldn't be more thrilled we chose Paul.

Paul is a true artist who loves helping families celebrate love, and his second shooter Andrew is a talented bubble of joy. We enjoyed spending our wedding day with them... but we were blown away by our final videos. But given that we're the bride and groom, we are pretty biased humans about our wedding, so I'm sure my Uncle filming on an iPhone would have made us feel special.

Over the last few months, however, we have received countless messages from family and friends who have said they felt like they were at our wedding and cried at our highlight reel. That's Paul's magic. We're just average people getting married as people do...sure, we're in love, but so are you. Paul will find everything that makes you a unique couple and put them together as a story in a way that is unparalleled. Hire him. If you're like us, his work will be your most treasured keepsake from your wedding day.

Huyen P.

Married on 12/12/2020

Wonderful experience

My husband and I found Paul's video while venue shopping and before we even booked the venue -- we knew we wanted Paul. His videos are touching and beautifully put together.. and his song selection really harmonizes the whole highlight together. I really enjoyed working with Paul as he is really direct and thorough as well as and super kind and cool. Paul's video really was everything that I was expecting and more.. my husband and I have watched our highlights countless of times and continue to cry each and every single time. Paul -- thank you so much for your service. I knew the moment I saw your video at South Park that you were the guy! Thanks for also being so super freaking cool to work with. I will continue to refer you to any newly engaged couple I know.

Hannah T.

Married on 10/17/2020

Thoughtfully captured our beautiful day!

Paul and his team were super professional and responsive from the start! Paul was flexible with our COVID postponement and fortunately for us he was able to be there on our new wedding date! Paul and his team were fun to work with, super friendly and captured our most favorite day so beautifully! We were blown away with the end result and will have this wonderful memory to look back on whenever we choose to! Thank you all so much for capturing such an amazing day!

Adrianna T.

Married on 10/10/2020

Amazing experience and stunning end product

Paul was so easy to work with and well in sync with our photographer. He captured moments we didn't even know existed and beautifully matched our wedding video to the vibe of our day with so much of our story encompassed. It was perfect.

Marlana G.

Married on 10/03/2020

I highly recommend Paul and his team

I discovered Paul Kwak and his team through social media as a connection from an existing vendor that came highly recommended to us from our wedding planner. We decided after a year long delay that we wanted a videographer, and were immediately impressed by Paul's work. From our first communication, Paul was professional and personable. His package options are clear and organized. We received his work in the timeframe provided, and his delivery was more than we could have hoped for. He even accommodated some last minute changes that transformed our edits from good to great. He is an honest and professional videographer who takes great pride in making each edit the best it can be. We are excited to have his work to remember our day by. Upon showing our highlights to friends and family they insisted that they needed to book Paul for their own events. If you're looking for a videographer, please look no further than Paul and his team. Thank you again, Paul!
Are you interested?
Send a message