43 Reviews
Recommended by 100% of couples
Quality of service

5 out of 5 rating

Average response time

5 out of 5 rating

Professionalism

5 out of 5 rating

Value

5 out of 5 rating

Flexibility

5 out of 5 rating
46 User photos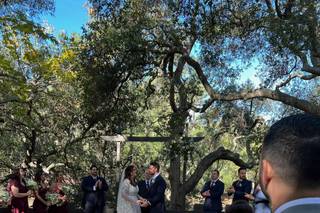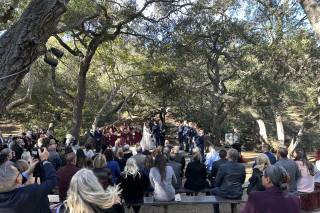 + 42

photos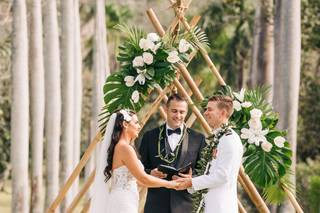 Myranda H.

Married on 11/05/2022

Best in the business!

Jeanette, Christiana, and their team made our wedding an absolute dream! The pre wedding prep was thorough and really relieved the stress with the wedding planning. Christiana was our day of coordinator and she was super fun, absolutely professionally and took care of business! From planning, to rehearsal, to setup up and send off, everything went beautifully!! 11/10 recommend this team.

Heather H.

Married on 10/29/2022

Must Hire !

Jeanette, Moncia & their team knocked my wedding out of the park! Very responsive, answered all 10,000 questions I had, provided many amazing recommendations with vendors, décor ideas, layout ideas etc. Parsons Events has also done 3 of my other friends weddings! So you know they are good. Thank you for making my day extra special and going off without a hitch. - Heather

Skyler L.

Married on 10/21/2022

Parsons events

We've had the privilege of working with Jeanette and her team, parsons events, remotely during the past year while planning our wedding and it has been nothing short of amazing. Jeanette and her team were the absolute best during our special day and made everything go extremely smooth, which allowed for my wife and I to enjoy our night to the fullest. We recommend parsons events in the highest regard. A huge thank you to Jeanette and her team for helping make our wedding day the best it could possibly be.

Are you interested?

Send a message

Briana

Married on 07/09/2022

Absolutely perfect

Jeanette was absolutely wonderful. She was so helpful and made sure everything went smoothly for our wedding. I would definitely recommend working with her!

Claudia P.

Married on 05/21/2022

Calm, Responsive, Professional and Organized!

Jeanette Parsons and her team were invaluable. She also did our older daughter's wedding last year so we knew she was the best. She is so calm, professional and organized. Very responsive, very flexible, she really knows her stuff, works well with others. I highly recommend her, she will make your life so much easier!

Nani P.

Married on 03/20/2022

Jeanette Made My Wedding Day Perfect

Jeanette is an incredible planner and coordinator! She takes care of everything and you feel like you're in safe hands on your wedding day with her in charge. If I could get married a 100 times, I would choose Jeanette a 100 times again! She is super on top of everything, friendly, punctual, and we consider her now a close family friend. If recommend her to any and all of my friends getting married in California/Hawai'i, you can't go wrong with Parson Events!!

Lady A.

Married on 01/08/2022

Perfectly perfect

110% perfect w/ just 1 wk prep

Debramonica S.

Married on 01/01/2022

Committed and trust worthy

Jeanette is a great project manager with amazing multi tasking capacity, taking care of big tasks as well as small needs with the same ease and smiling face. Jeanette, you made my day so peaceful and enjoyable - you are a definite necessity for all events. Thanks for being so committed.

Tina G.

Married on 12/30/2021

Detail oriented with a calm demeanor!

We were the lucky ones to have Jeanette and her team helping with our daughter's dream wedding day! Jeanette has the most calm demeanor which helped so much. She always told us to keep our focus on this being the best day. She took care of all the details the day of the wedding and many behind the scenes things leading up to the big day. Jeanette never said no, and made all the magic happen. With this new COVID variant coming to flourish at just the time of our wedding we had 45 people cancel in the 72 hours leading up to the ceremony and reception. She never lost her cool when I would text her that more and more people were canceling. She just kept with the theme, "the show must go on!" Working with Jeanette was one of the most pleasant experiences we had. She came referred to us by my niece (and my sister) who got married in August. Family won't recommend someone they don't trust, and we are so glad they did share Jeanette with us. I can whole heartedly say without Jeanette and her amazing team we would have stressed out so much and they took this off our plate and created the BEST DAY EVER! Thank you so much Jeanette and team!

Mandy B.

Married on 12/09/2021

I Highly Recommend Parsons Events!

Wow! Words can't even express how incredibly happy I am with Jeanette and her team. Not only is she organized and professional she is incredibly humble and understanding, which is huuuuge.
She made my husband and I's special day go off without a hitch, everything was decorated beautifully, ran smoothly, and a total stress free environment. This woman and her team work miracles! I highly recommend Parsons Events!

Laura D.

Married on 11/17/2021

Wedding planner

Jeanette helped us navigate the million decisions of a wedding. She made it so easy for us to completely enjoy ourselves. Recommend her without reservation. She is excellent.

Kiana C.

Married on 09/10/2021

Highly Recommend Parsons Events

We are extremely grateful for Jeanette and her team. Pre-event Jeanette was able to answer all our questions and our parents questions. She provided reassurance and a strategy to address any changes that may be needed due to covid-19. At the rehearsal dinner she gracefully walked us through the day and somehow managed to keep all of our friends focused. Day of Jeanette and her team were there for us in every way - helping grandparents, directing guests, ensuring things went as planned and checked on both of us.

Thank you for helping us plan and coordinate the best day of our lives.

- Kiana & Josh

Ashley L.

Married on 07/17/2021

Great Experience!

Working with Jeanette and her team was an amazing experience. Once we signed our contract, Jeanette stepped in and sent us a timeline of when to get things done, along with a list for decor and flowers that helped ALOT with planning.

As time kept getting closer, she would check in and make sure we were getting everything taken care of and ask if we had any questions or issues.

The venue we chose wasn't the best, but it still turned out to be a great night because of her and her team. Without them, our wedding would not have turned out as good as it did.

It was nice not having to worry about any problems, especially the day of because they just handled it. If I had to do it all over again, I would choose Parson Events over and over.

Dana T.

Married on 06/25/2021

Amazing! Highly recommended!

Jeanette and her team are AMAZING! I can't even express how grateful and lucky I am to have them in my wedding. She's so kind, super helpful and passionate with what she does. Her team is amazing, they will guide you all through out and they will keep checking on you on your big day. ❤️

At first, I wasn't planning to hire a coordinator in our wedding but when I met Jeanette at my brother's wedding. I saw how great she was and how organized and beautiful my brother's wedding. Of course, I asked for her info and I'm so glad I did!❤️

Thank you so much for everything Jeanette! Our wedding was so beautiful and perfect and I'm so glad that we had you!

Parsons team is definitely HIGHLY RECOMMENDED! You will not regret having them! I'm sure that you will have a peace of mind and enjoy every minute of your special day knowing you have them by your side! ❤️

Jessica M.

Married on 05/29/2021

So so incredible!

Jeanette was super on top of everything! She was very attentive to details throughout the day and was so kind and gracious, even with the weather changing our plans last minute. 💕❤️

Cassandra

Married on 04/18/2021

Wedding of Our Dreams

I can not thank Jeanette and her team enough for all that they did to make our wedding a dream come true. Jeanette was there for us through out the entire wedding planning process to answer any and all of our questions, even about the smallest of detail. She was friendly and easy to communicate with!

With one year of planning, everything was in our heads about how it would look like and what we wanted. And Jeanette and her team were able to take our vision and turn it into an amazing night. I literally started crying the second I walked out and I saw the way that everything looked! It was amazing and beautiful!

Our guest are still talking about what an amazing job you did keeping everything running on time and that they have never seen a wedding run so smoothly! And we owe that to you! The timeline you created was absolutely perfect and we can not thank you enough for all that you did!

Thank Jeanette and the entire team with Parsons Events!

Shan H.

Married on 04/03/2021

Amazing Service

Jeanette and her team did an amazing job. With only a few weeks notice and and out of town wedding they pulled it together , got the job done and everything looked amazing, everything went smoothly and the bride n groom didn't have to worry about the little details that we all forget. Definitely going to use her and her team again. I love that she didn't hesitate when I said the wedding was less then a month away

Kalyn B.

Married on 03/07/2021

Adorable Floral Workshop

I attended a wonderful event put on by Parsons Events. It was a floral workshop showing a small group of women how to hand weave floral crowns. It was so fun and the food and decor was so on-trend and had amazing vendors aswell. It really showed me what I could have put on for a future bridal shower with this company.

+ 2

photos

Dione D.

Married on 11/21/2020

Professional, responsive, low-stress

Parsons Events came through for us when we needed event services at last minute. No sooner had a contacted Jeanette, than my inbox began filling with prospective vendors wanting to help me out. She saved me so many hours and hours of searching! Not to mention, the professionals she referred were all fantastic - it was hard to choose. In the end, Parsons Events helped me pull off the best event ever, better and easier than I ever imagined.

Madison S.

Married on 11/01/2020

so amazing!

Jeanette was so sweet and amazing! Every detail was in its exact place making it look so beautiful! She made the day one to remember forever!❤️

Denise C.

Married on 10/06/2020

Parsons Events is AMAZING!

Jeanette, I would like to thank you for helping to make my daughters dream wedding become a reality. You have been such a pleasure to work with and your attention to detail is amazing. I was able to show up to the wedding and not have a worry in the world. Your communication with the vendors, timeline preparation, and organization skills are outstanding. We felt supported and cared for since day one. Thanks again for a flawless, fun filled, wedding and reception.

If you are looking for a top notch wedding coordinator, look no further than Jeanette Parson and her team at Parsons Events.

Ashley L.

Married on 09/04/2020

Jeanette Outdid This Type-A Bride - Hire Her Immediately!

Jeanette jumped in and hit the ground running when my husband and I decided three weeks before the wedding that I needed help and decided to hire a day-of coordinator. Jeanette was very organized, responsive, and has great attention to detail. She coordinated with all our vendors in the weeks leading up to the wedding which was a huge help as I worked until the day before the wedding. Jeanette had me send her photos of the décor I had staged with details about where to place it so she had everything she needed to bring my vision to life. She provided a timeline for the day and coordinated our rehearsal. My family is very loud and doesn't always follow direction well and Jeanette was nothing but polite and professional (even with dozens of questions from my mom). Several items which needed placement on the day of the wedding I left up to her discretion and when our ceremony décor didn't work out as planned, Jeanette came up with a great alternative using what we had. She and her team knocked it out of the park on our wedding day. The coordination of the wedding was seamless as was the reception. She and her staff checked in with us regularly at the reception to ensure we were well taken care of and even made sure the venue packed up our leftovers. Do not hesitate to hire Jeanette and her team – they were such a blessing and allowed me to relax and enjoy my wedding day.

+ 3

photos

Madeline B.

Married on 08/02/2020

She's amazing!

Jeanette was so flexible when I had to postpone my wedding. She's been incredibly stable and responsive during this whole process!!

Stacy S.

Married on 05/30/2020

Spectacular!

Hiring Parsons Event was the best decision I made in this process. Jeanette is amazing. She's calm and collected, thorough and efficient. She calmed my anxiety and made me feel secure. Our wedding day was flawless. We can't thank her enough.

Jackie C.

Married on 12/15/2019

The best coordinator I could have asked for!

Jeanette was more than I could have asked for on my wedding day! We were in constant contact in the months leading up to the wedding and she always had an answer to my 100 questiona. She was amazing at dealing with my crazy loud wedding party and family! She really kept everything together and moving without it feeling overwhelming. During the reception she came and suggested me doing a mother/son dance with my 6 year old and it was just perfect, something I didn't think about and it was one of my most cherished moments. She even planned a couple of alone moments for me and my new husband, which was essential to deal with the crazy busy day! We absolutely enjoyed every bit of our wedding day and couldn't have done it without her and her team! Thank you so much for everything!!
Are you interested?
Send a message