Reviews
4.9 out of 5 rating
Quality of service

4.9 out of 5 rating

Average response time

4.9 out of 5 rating

Professionalism

4.9 out of 5 rating

Value

4.9 out of 5 rating

Flexibility

4.9 out of 5 rating
98%
Recommended by couples
37 User photos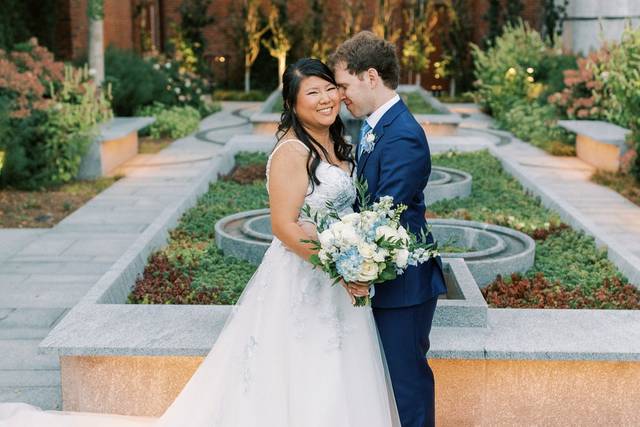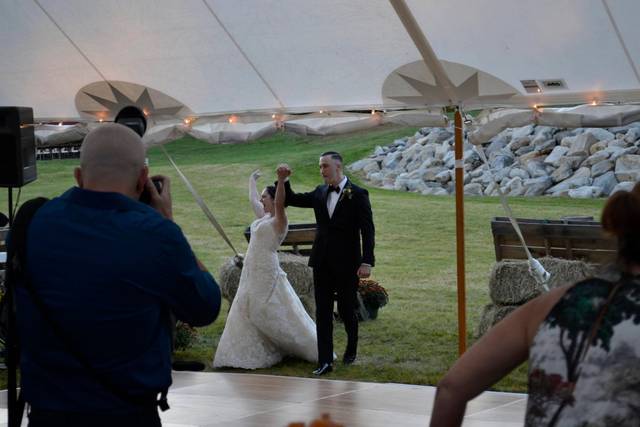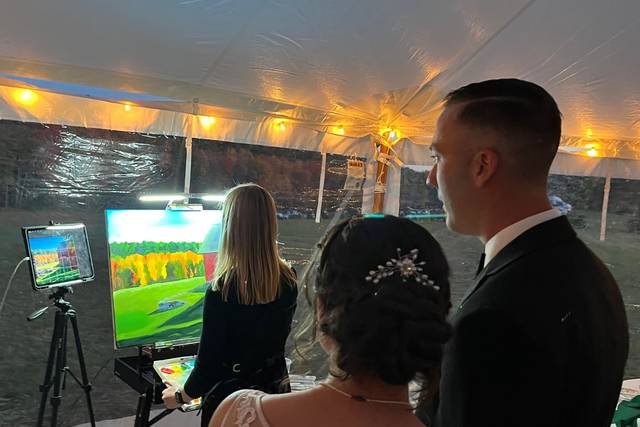 + 33

photos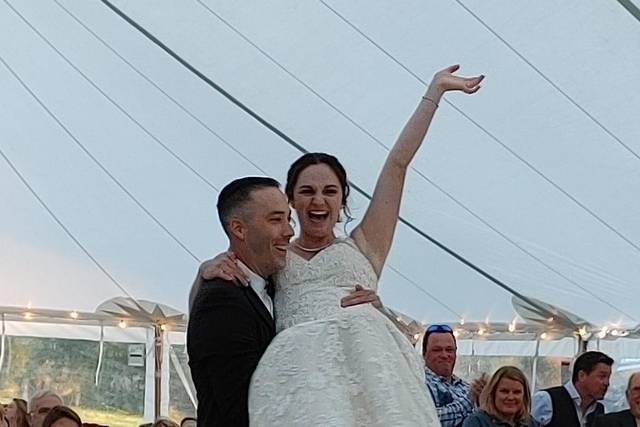 Featured

Natalie C.

Married on 09/03/2023

A perfect day thanks to Jennifer!

We are extremely grateful to Jennifer for being deeply organized, experienced, and patient, all qualities that were key in making our wedding a dream!

Our wedding was in Salem, MA and we live out of state so hiring a wedding planner was essential for us. Jennifer perfectly guided us through the tangled mess that is wedding planning. From our first meeting, both of us felt listened-to and confident that Jennifer could help us shape our loosely defined vision.

Jennifer was always organized and on track - even when my partner and I, admittedly, weren't - and ensured no deadline went past due. She reviewed our contracts, negotiated on our behalf, and if a vendor wasn't looking like they matched our style, she quickly and seamlessly had others on deck that were a better fit. We told her our budget, and throughout the process she did her best to make sure we kept that in mind with suggestions and advice.

Whenever we had questions or needed clarification, Jennifer was a Zoom meeting (since we were out of state during planning), an email or a text away with ready guidance and words of support that really helped an indecisive bride make decisions.

Our wedding really went perfectly. I was all ready for the, "you can't control everything and something will go wrong." For ours, I can confidently say that this didn't happen. Jennifer coordinated very, very well with our vendors and they had nothing but praise to say about working with her! I know, without a doubt that our wedding day could not have gone so seamlessly if Jennifer had not been the quarterback of our team throughout the process.

Thank you Otto Events, we are so very glad that together we were able to make our vision a reality!

Cathryn H.

Getting married on 10/12/2024

Supportive & Responsive

Jennifer was a huge help on our big day. She is friendly, level-headed, and high-energy. We were deeply grateful to have her thoughtful guidance throughout the planning process. She was especially helpful with last minute vendor coordination / changes, as well as tracking down a caterer when we were struggling to find one in our price range.

Daniel L.

Married on 09/09/2023

Helped make the wedding of our dreams

My husband and I could not recommend Jennifer more highly! We had our wedding at my family's house in New Hampshire and so there were lots of logistics that needed to be figured out and managed. Jennifer was a superstar; she was calm, organized and helped make sure our wedding was amazing. She has so much experience and new how to make our vision happen. Highly recommend!

Are you interested?

Send a message

Amanda M.

Married on 06/24/2023

Best decision of our wedding was hiring Jenn!

Out of absolutely everything at our wedding, my husband and I agree the best decision we made was hiring Jenn as our day-of coordinator. Jenn is kind, funny, thoughtful, and thorough. She is the perfect combination of making sure you and your guests are happy and taken care of, as well as getting things done and putting people in place. I knew no matter what happened, everything would work out because Jenn was going to make it work. From implementing our rain plan, to running our rehearsal, getting me appetizers and drinks during photos, making sure my dress was bustled, checking on family members...she did it all flawlessly. Jenn was unanimously one of the most popular and talked about people at our wedding by all of our guests, letting us know how impressed they were with her and her work. Our wedding would not have been a success without Jenn-- it is as simple as that. If you are seeking a wedding planner for your wedding, you will not regret hiring Otto Events!

Christina Z.

Married on 05/25/2023

Where to begin!

Where to begin with Jen from Otto Events?! I can start by saying I could use a Jen in my life everyday... not just on our wedding day. We are eternally grateful for all of the help that Jen provided on our wedding day. We hired Jen to do our day of coordinating and thank goodness that we did! We created a timeline early on in the process and we did not miss a single mark the entire day. She made both my husband and I feel calm and excited about how the day was going to go. If any problems arose, we still to this day have no idea about them, because Jen handled everything in a calm manner with a smile on her face. She was attentive to not only us, but to details throughout the day at the venue, with our families, bridal party, etc. We HIGHLY recommend hiring Jen for any of your wedding planning/coordinating needs. I promise you that you will not regret it!

Alissa M.

Married on 05/20/2023

You NEED Jen in your life!!!

Jen absolutely CRUSHED IT as our Day-of-Coordinator! Without a doubt, worth every penny. Jen was extremely responsive, kind, and helpful in planning all of those last-minute details, as well as making sure our special day went exactly as planned. Jen is extremely experienced in her work and offered valuable advice, as well as dealing with all of those issues that come up, including moving to a 'rain' schedule and even being our 'bartender' when they didn't show up LOL. Out of all of the vendors during our wedding, we received the most compliments and words of praise for Jen. She is incredibly kind and charismatic, while also being assertive and directive when need be. Jen goes above and beyond for her clients and my husband and I highly recommend her!

Otto Events's reply:

Thank you love, it was my absolute pleasure!
I feel so honored to have been a part of your journey.
All the good stuff to you two, always.
J

Madeleine P.

Married on 12/10/2022

Incredible Experience & Forever Grateful - Best Decision We've Ever Made!!!

I cannot stress enough how helpful and amazing it was to work with Jen/Otto Events! Jen was always so reliable, responsive and made sure that we stayed on track throughout the entire wedding process. She routinely met with us, gave clear instructions/timelines, was more than willing to contact vendors for us, reviewed contracts from other vendor to make sure they were up to par, and SO MUCH more! She somehow made managing a million tasks and expectations seem effortless, especially on the big day! If you're a chronic overthinker/worrier looking for a wedding planner- look no further. Jen will ALWAYS have multiple backup plans in case ANYTHING doesn't work out. From start to finish, Jen was our rock and we are forever grateful!

Milree K.

Married on 10/10/2022

Experience+Competence+Personality=Satisfaction Plus!

This is a mother-of-the-bride perspective. Jenn worked with us on an outdoor wedding venue in which we used four settings and multiple vendors. She kept all of us focused as the bride and groom made their plans and chose vendors. Her experience with them really helped, and she knew all the important details to consider as they made their plans. Her calm, her contact as the wedding day approached, and her talent at getting every person and player in their place and having a good time too during the rehearsal and ceremony was incredible. She promised that the wedding party would have no worries during the whole wedding day and could just enjoy it, and that promise was kept 100 percent. She was a Godsend and a miracle to me--all I wanted was for the bride and groom to have their dream wedding day--and Jenn and her team were the element that made all the difference. She's flexible and smart and loves her work. I can't recommend her more highly.

Michael M.

Married on 10/08/2022

The best of the best. 10 Stars!

Jennifer and her ability to control a crowd is unmatched. We worked with Jennifer for months leading up to our backyard and local farm wedding. As the bride, I had many difficult visions (local food, local vendors, and decorations that were unique, custom and personal for us). Jenn supported EVERY vision we had. She was in on a surprise that my husband was planning for me and helped him execute it well while keeping the surprise! She made sure I knew what I needed to know and helped me feel in control of the day, when really, she was the rockstar! Jennifer Fors is NOT A ROOKIE(!). She ensures that every vendor and guest are on the right track, within the timeline, all while making sure my groom, my family and I were fed, hydrated, and enjoying the special day.

Jennifer is the best best possible planner you could ever consider hiring. Worth every penny. She is direct, and kind and also, aggressive (in the best possible way)!

Jennifer has the right connections and knows where to direct the bride and groom to execute their vision. You cannot go wrong in hiring Jenn! If I could give 10 stars, I would. She worked so hard for us and I could not have expected anything more from her. She is THE BEST!

Bailey D.

Married on 09/17/2022

Jenn is a PRO!

We hired Jenn at the recommendation of a friend who also had a backyard wedding and said she was a lifesaver! Jenn was amazing she helped with everything, her team did an amazing job setting up our barn and everything ran so smoothly! Jenn was so great all we had to do the day of was enjoy! She had everything handled! Any questions I had she was quick with an answer and was a great support with all stress leading up to the big day! She had a back up plan for everything!! I had a blast working with her.

Brooke C.

Married on 08/27/2022

Amazing team - they truly saved the day

Jennifer and Erin were absolutely incredible. Jenn helped us plan the event, and her experience in restaurant management truly saved the day. She recognized potential issues with our remote, rustic venue and offered expert staff to help supplement service, and she offered solutions to problems the venue did not anticipate such as how to process non-cash transactions with no wifi. Erin was present the day of our event and did more than we ever imagined. She set up all of the decor and signs, brought out the wedding cake, directed guests; she even got behind the bar and was serving drinks when they got backed up!! We lost power at one point, she glued me back together and had us back up and running in no time so everyone could dance the rest of the night away. I honestly don't know how we ever could have done this without them. Because of them, we were able to relax and enjoy the most beautiful day with family and friends. Don't give this a second though - hire them. This team is worth their weight in gold.

Graham A.

Married on 08/27/2022

Jennifer at Otto Events is an Excellent Day of Coordinator

Jennifer at Otto events made sure our special day ran perfectly. She is very organized, professional and considerate. She is an excellent day of coordinate and will ensure that you and your loved ones can relax and enjoy your special day. Her service are of excellent value and I would recommend her to anyone seeking a day of coordinator.

Eric D.

Married on 08/06/2022

Exceed all expectations - would highly recommend

What can I say, working with Jen was an amazing experience from start to finish. Not only was she extremely approachable and patient with us, she also had a ton of great ideas and was fun to work with through out the whole planning process. There was no problem or road block too big, as she consistently found solutions to any of our concerns.

We planned a ~100 person wedding at a private home on the water, which required working with a number of vendors (rentals, tents, portable restrooms, and a number of caterers). On the day of our wedding she made sure that we always had food & drinks & water (it's was almost 90 with 80% humidity). She worked so hard at our wedding and we are so thankful to her and her team. Fantastic work 10 out of 10 - would recommend (and have) to friends, family, or colleagues.

Alexis R.

Married on 07/02/2022

Amazing Wedding Planner!!

Jen (Otto Events) was such a wonderful wedding planner. She helped us through every step of the way, from finding a venue to the finishing touches to make the big day extra special. We could not have done this process without her. She is also just such a wonderful and kind person, and so much fun to work with. We would definitely recommend her to plan your next event.

Karen U.

Married on 06/11/2022

Otto Events is Fantastic!

Jennifer is amazing! Our daughter's outdoor wedding was at a private estate away from where we live. Jennifer is so knowledgeable and easy to work with. She helped us find most all of our vendors and they were all fantastic! From the caterer to the tent/rentals, florist, DJ, photographer, hair & makeup, each and everyone was perfect for what we were looking for! We especially loved working with Jennifer because of her down-to-earth personality and great sense of humor. When the big day finally arrived, we were able to relax and enjoy the day confident that Jennifer had all the details covered and that if anything unexpected were to come up, she would know just what to do – and she did! Thanks to Jennifer and Otto Events it was truly a perfect day!

Katelyn M.

Married on 09/25/2021

Phenomenal experience with Jennifer!

Hiring Jen as our day-of coordinator was hands down the best decision we made when planning our wedding! We were introduced to Jen by a close friend who had hired her to coordinate her wedding and I knew first-hand how great she was to deal with. Jen was very understanding and accommodating when we postponed our wedding a year due to COVID-19 and then expertly helped us navigate the difficulties of having a wedding during a pandemic. Despite us only hiring Jen as our day-of coordinator, she provided great advice in the final weeks leading up to the wedding and advocated for us when some of our vendors tried to make last minute changes. A few weeks prior to our wedding, Jen met us at our venue to do a walk-through and discuss the layout. She also talked us through how to create our day-of schedule and provided suggestions to ensure the day went smoothly. Jen was extremely communicative and responsive!

The day before our wedding Jen met us at the venue a few hours before the rehearsal to do a final walk-through, discuss decor set-up and last minute logistics. Given there was a lot of rain the day before our wedding, Jen suggested we relocate our ceremony location to a pavilion onsite to avoid the muddy grass and it ended up having an even better view of the lake! Jen expertly managed our rehearsal and provided the much needed direction for our family and wedding party. 

The day of our wedding, Jen was there to greet all of our vendors and let them know where to set up. We had an issue with a missing piece of equipment that was rented for our wedding and Jen worked with the caterer to troubleshoot and find a replacement piece, doing this all in the background so as not to stress us out. When the caterer started a small fire in the kitchen causing the fire alarm to go off during our reception, Jen jumped right in to identify the issue and spoke with the fire department when they arrived onsite. She even brought down our niece and nephew to get some photos on the fire truck! Even after the wedding day was over, Jen contacted the rental company to request a refund for the broken equipment, which we got as well as an additional discount for the hassle. 

If you're looking for a wedding planner or day-of coordinator, you should definitely reach out to Jen! Our wedding was everything we imagined and would not have been as stress-free without her. 

Katie D.

Married on 09/18/2021

Highly Recommend!

If you're thinking about hiring a wedding coordinator/planner - you should look into booking Otto Events now! Jen was amazing and we couldn't have pulled off our dream wedding without her! My mom and I spoke with Jen on the phone for an initial consultation and she told us that something goes wrong at every wedding and with her there the day of - we won't even have to know about it! We had a DIY type venue and Jen coordinated all the vendors and set up the day of which was a lot of work! Everyone from the photographer to guests commented on how great she was! I heard after the fact that our bartender, who works at the venue often, commented to my father the morning of the wedding that it didn't look like we were ready for the wedding that day. But when Jen arrived a little while later she had everything whipped into shape somehow and it was beautiful and we were ready to start on time!
She also helped run the rehearsal for us and walked through all the decorations the day before and I couldn't be happier with our wedding day - it was perfect! Jen is very personable and fun to be around and I was so happy to have her as such a key part of our day! You won't regret hiring Otto Events!

Gina

Married on 08/21/2021

Would highly recommend! Amazing experience

Where do we begin!
Hiring Jennifer as our day of wedding coordinator (8/21/21) may of been one of the best decisions we've ever made.
A little back story. We got engaged in 2018, set a date at a venue for 10/2020 but that was the year of covid. We then postponed to 5/2021 but unfortunately had to postpone again to 8/2021. With our third date change we also decided to host at our home and cancel the venue.
As we started planning and setting all the details for the big day we realized we needed a professional. Our florist recommended Jennifer. Not knowing if she had the time for us we reached out anyways to see if she could assist with the big day. Thankfully she was available.
She not only was very easy to get along with but she was extremely professional and when I say she knew her stuff- that's an understatement.
The day before our wedding we had the rehearsal dinner planned at our home.
The day before that we had MORE rain than we had seen all summer. Our yard was flooded and where the ceremony and reception was set up in our backyard, could not longer be used.
Jennifer came to our rescue.
She was very calm and came up with a back up plan immediately. Looking back on it the back up plan ended up being just as amazing. The ceremony was on our deck overlooking our guests who gathered by the pool and patio. Immediate family was present on the deck with us for a very intimate ceremony. It was just perfect- -all thanks to her!
The day of she was at our home (while we were getting ready elsewhere) setting everything up and making sure vendors were staying on track.
She assisted with the ceremony (helping my dad get me down the yard- under our deck- and up a flight of stairs). She assisted with our introductions (even cleaned up a beer spill).
She was there to help with the cake cutting and making sure our family was present for photos. She also stayed into the evening where she ended up cleaning up a glass spill near the pool.
(I'm sure there's more I am forgetting)!
When I say she did it all- she did it all.
Jen we can't believe how amazing you were through the entire process. We seriously couldn't of had our wedding the way we did without you. We will forever be grateful.
Thank you again front the bottom of our hearts.
Chris and Gina Cutter

Nancy P.

Married on 08/21/2021

The Best Wedding Ever

Jenn was more than a wedding planner - she was a life saver! My daughter's wedding had a last minute snafu - after already suffering "Pandemic Issues" where we had to change the date, and ultimately, the venue, 3 times in a year! With 120 guests scheduled to arrive, two days before (due to torrential downpours that flooded my daughter's yard) what was to be a backyard wedding had to be switched to a "front yard/cul-de-sac event". (Oh, and I did I fail to mention? - Hurricane Henri was due to arrive the day AFTER the wedding!) Jenn was able to orchestrate everything right down to the littlest detail. Nothing seemed to phase her while the rest of us were losing our minds. Her professionalism, as well as cheerful and positive demeanor, helped all of us that day.
Without her the wedding never would have happened. We are so grateful that she was recommended to us and we decided to hire her.
Jenn and Otto Events are the best little wedding planning company in Central Mass!!!

Natasha S.

Married on 08/07/2021

Jennifer went above and beyond!

Our venue was very bare-bones and we had to bring everything in (tent, tables, bathrooms, etc.). There were many logistics to organize and Jennifer helped us to keep everything on track the day of our wedding. She had a number of calls with me leading up to the wedding to make sure that I didn't forget any of the details. She also helped me strategize how to keep things within our budget. On the day of the wedding, she kept everything on schedule, and when a huge thunderstorm rolled in in the evening, she went above and beyond to make sure things continued to run smoothly. If you need someone you can count on on the day of your wedding, look no further! Hire Jennifer.

Joshua R.

Married on 06/06/2020

Absolutely Amazing

Jennifer was completely on top of everything throughout the entire process, with her there there was virtually no stress to us. On the day of the wedding she made sure everyone knew where to be and how to get there, she made sure we had food the second we got to the reception and we can't say thank you enough for everything. By the time everything is done you feel like you have known her forever.

Steph

Married on 10/12/2019

Alleviated Stress!

From day 1 Jenn made anything seem possible and doable. Being able to rely on her experience was a huge relief.

Gretchen

Married on 09/15/2019

Phenomenal experience with Otto Events!

My now husband and I hired Jennifer as our wedding planner after one preliminary phone call, during which she was already super helpful! Jennifer was extremely responsive, helpful and in-tune with our hopes for the big day - helping to make everything a reality, in just 6 months! We highly recommend hiring Jennifer for any and all wedding planning needs!

Jess

Married on 09/22/2018

Jennifer is INCREDIBLE. My husband and I both agree that other than choosing to marry each other, she was THE BEST decision we made regarding our wedding day. She met with us in person at our venue months prior to the wedding and made great suggestions on how we could do arrange everything on our big day that we ended up following. The day before the wedding she met us at the barn, directed us all through the rehearsal, and worked with us to finalize everything. She convinced the company we rented our tent from to come back the next day after they had already arrived because she knew the winds would be too strong to set up the tent when they came. They were also our vendor for chairs, so she ended up setting up the chairs and aisle decorations on her own the next day and made it look just how I imagined. She was on top of EVERYTHING that day, and every time I had a panic or looked anxious she was on top of it and guided me. I can't go on enough about how much she did for us to make our big day as stress free as possible, but what meant the most to me was how she handled my maid of honor who panicked before trying to surprise me with a speech and quickly became sick. She handled the situation gracefully and delicately, never made her feel bad, and helped take care of her. I could go on forever about how completely blown away we all were with Jennifer, but I'll summarize it with this...JUST BOOK HER NOW :-)

Emily R.

Married on 09/08/2018

Highly recommend!

Jenn and Otto Events made our wedding possible. From day one of the planning, Jenn was only a phone call away. She valued our opinions, but also offered her ideas that fit perfectly into our wedding day goals. Any stress disappeared on our wedding day with Jenn coordinating everything. My husband and I will be forever greatful for the magical day that she helped make a reality!
Are you interested?
Send a message