44 Reviews
Recommended by 100% of couples
Quality of service

5 out of 5 rating

Average response time

5 out of 5 rating

Professionalism

5 out of 5 rating

Value

5 out of 5 rating

Flexibility

5 out of 5 rating
45 User photos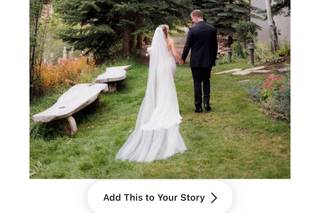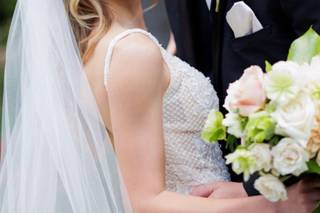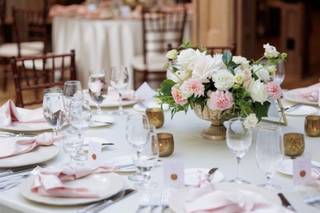 + 41

photos
Celeste A.

Married on 10/22/2022

Best candid and overall photography!

Once West did a wonderful job for our October Wedding in Steamboat Springs. Leading up to the wedding Michele was prompt, professional, and open to everything we wanted. Day-of we were particular in that we wanted a lot of candid photos and Preston did a great job! You couldn't even tell he was there! Would one hundred percent recommend!

Christianne P.

Married on 09/30/2022

Stunning photos, incredible photographer, and even lovelier person--Once West is the best!

Michele with ONCE WEST was our engagement and wedding photographer. Both my husband and I (and our family and friends) could not say enough good things about her. We chose Michele because of her experience with mountain weddings and because we felt her style was both beautiful and very natural; as such, we felt that she would be able to capture the joy and love of our wedding day, all without making it feeling forced or poised, and create memories that we could look back on for decades to come. This proved to be completely true. Her photographs are STUNNING and we could not be happier that we chose to work with her.

Beyond her talents as a photographer, Michele herself was an absolute pleasure to work with. She was fun to talk to, and made us feel comfortable in front of the camera, despite the fact that especially I felt stiff and awkward. In addition, her attention to detail and the little personal touches to her services were lovely surprises that brought us joy long before and after the wedding, and made us feel cared for as clients. It is clear she has chosen this job as a vocation, and her passion for her work was apparent in both her interactions with us and in the incredible photos she shared with us. Put simply, she is an artist.

If we are lucky enough to have another occasion for professional photography, we would and will choose Michele in a heartbeat. Thank you, Michele, for everything!

Cassidy H.

Married on 09/17/2022

AMAZING Photographer to capture your day!

Michelle is absolutely amazing!!! Her and her husband were a joy to work with and captured every moment so magically and authentically. The experience was so seamless, and she made it so easy and stress free on us. We were able to enjoy the day to the fullest knowing that they would capture the magic of the day. We will forever cherish these photos and memories. Michelle also shot our engagement photos, which are just as priceless. I highly recommend Once West!

Are you interested?

Send a message

Lauren L.

Married on 08/27/2022

We love Michele!

Michele is a ninja and she is amazing!! She was everywhere all the time but I never knew! She truly has a gift of conveying emotion through an image. I am in love with our wedding photos and am so happy I can be transported back in time to what I felt in that day every time I look at them. Thank you for giving me memories I can have forever!

Trevor S.

Married on 06/17/2022

Yes! The best

Michele is amazing and so easy to work with. We fell in love with her! Her style was a perfect match for our vision. Her affinity for the outdoors and knowledge of the surrounding areas made it so we didn't have to think at all, just show up. She is so good at blending in and going unnoticed that people were concerned she didn't get any photos... Boy, were they wrong! Not only does she get amazing photos, but she captures the moments so well that you feel like you're reliving them while looking at the photos. She goes above and beyond her job, making you feel like family. TLDR: Amazing work. Unobtrusive. Makes your life and decisions easy.

Sara E.

Married on 04/08/2022

We were blown away by the photos!

From our very first conversation, I knew Michele was going to be amazing to work with. And she most definitely was! She put so much thought and effort into the prep even before the wedding and it made it all so easy and seamless. I can get a little uncomfortable having my picture taken and was nervous about all the photos but I seriously had the best time! Michele was so personable that it felt like having an old friend there with you :)

AND THE PHOTOS…..they are incredible!!!!!She listened to what we wanted and gave us the most beautiful gift with these photos! Seriously I beam from ear to ear every time I look at them. I wanted to remember all the love and joy from that day and now I will be able to forever!

Thank you Michele, a million times thank you! You are so talented and it was so special having you share our day with us!

Chris M.

Married on 09/18/2021

Amazing photographer!

My bride and I have only great things to say about working with Michele! From our first meeting, working with her has been an absolute pleasure. She was very interested in who we are and what was important to us in our wedding photos. Michele went to great effort to make sure we were organized ahead of our wedding day, and as a result we got all the photos we wanted of family, friends, and all the big moments of the day in a very natural way. We highly recommend her services and look forward to working with her in the future!

Kat V.

Married on 09/15/2021

Incredible, authentic photographs from an incredible, authentic photographer


Michele with Once West was the most wonderful wedding photographer we could have hoped for. We had a small, intimate September wedding in Beaver Creek, and Michelle did an incredible job of capturing all of the things that make our family (and wedding) unique and authentic. Her emphasis was entirely on capturing and elevating those beautiful, real moments that make love, family, and experiences so special.

My now husband and I have a five year old kiddo, and for us, our wedding day was about celebrating the family we had worked so hard together to build. Michele perfectly captured that spirit in our photos, and we feel so fortunate to have forever images that reflect the love, silliness, and authenticity that make our little family special. I know we will look back on them for many, many years and smile.

I would recommend Michele to anyone as a wedding photographer, but especially couples who are looking for someone to capture the essence of what makes their relationship special and unique. Plus she did an unreal job photographing a squirmy kiddo!

We plan on booking Michele at some point in the future for family photos —she's just that good!


Abbey W.

Married on 08/05/2021

Timeless wedding photography by a talented and experienced photographer

My now husband and I had a wonderful experience using Once West for our wedding photography in August, 2021. Michele made us feel like we were a priority, and arranged multiple video and phone calls ahead of time, along with having us fill out a questionnaire to be sure she was organized and prioritized everything that was important to us. Surprisingly, not all vendors do that. Michele's talent was obvious from viewing her portfolio ahead of booking Once West, but we were blown away to receive our own photos that showed even more of her creative expression and visual talent beyond what we had already observed. Michele let us just be on our wedding day, with some instructions on posing as needed, but not much! She also got our family photos done so quickly and we weren't standing around smiling and sweating until our faces hurt. That was perfect for us. Michele is very experienced, floating in the background, yet capturing so many wonderful memories at the same time. Michele was also so kind and patient as we asked for posed photos on the fly during the reception. We love that we came away with photos that show the timeless, natural, unfiltered beauty that was our wedding day and we would highly recommend Once West to anyone.

Erica O.

Married on 07/15/2021

Super talented and captures all the special moments!

Michele was amazing to work with and caught every little aspect of our wedding day(s), even stuff I didn't see! We postponed the big party due to covid but still went on with a tiny ceremony, Michele captured such great photos that we could share with family and friends that could not be there. Last month we had the actually wedding party, Michele captured everything, people smiling and having a great time, the details of decor, family portraits and wedding party portraits, etc! She is so easy to work with, super responsive, and super talented! Highly recommend having Michele photograph your wedding, elopement, whatever it may be :)

Jackie C.

Married on 07/10/2021

Highly recommend!

Michele was awesome to work with! She captured our day perfectly and I would highly recommend her! We love looking back at our wedding day photos!

Debra K.

Married on 07/10/2021

Exceptional Wedding Photographs

Michele did such an outstanding job photographing my daughter's wedding. The pictures are truly beautiful!
and c

Sarah

Married on 06/28/2021

Friendly and Flexible

Wedding #1: We initially went with Michele because she was incredibly friendly and made us feel very comfortable. When COVID-19 canceled our original plans, Michele was happy to photograph our very small nuptials. Her photos are absolutely stunning! Neither of us are usually that comfortable taking photos, but she made us feel at ease and she got some amazing shots of us (and the beautiful scenery). We can't wait to have her photograph our rescheduled wedding!

Wedding #2: My wife and I used Michele/Once West twice. Once during a private ceremony at the beginning of the pandemic and a second time during our celebration the following year. Both times her photos were absolutely stunning! Michele made both of us feel incredibly comfortable, which is atypically of both my wife and I when we are getting our photos taken. She was incredibly communicative and flexible around our needs. The photos she took were fantastic and we have received a deluge of compliments from our guests. She even sent us some printed photos in addition to our online gallery. We would highly recommend her and use her again if we ever had a need.

Once West Photography's reply:

Thank you so much for your kind words Sarah! I am so thrilled that you two were still able to wed this year and I cannot wait to document your celebration next year!

Kelsey R.

Married on 06/18/2021

Once West is The Best!

Where to start with Michele from Once West? She's beyond friendly, professional, funny, and great to be around. Most importantly, her photos are beyond gorgeous. I wanted to work with Michele because her style of "live and experience your wedding day, and I'll capture photos along the way" was exactly what I wanted. On the actual wedding day, she took beautiful portraits of our family and friends, but my favorite photos are the ones Michele captured of the small, candid moments of our family and friends. I would 100000000% recommend Michele to anyone looking to capture important moments. I cant wait to work with her again in the future! Thanks Michele for being with us on our wedding day, we are so grateful!

Alex

Married on 12/09/2020

A beautiful collection of photographs

Mark and Michele were great to work with for our tiny covid wedding in Colorado. The photographs turned out even better than we could have hoped for, and they did such a great job capturing our happiness naturally. Definitely recommend!!

Liza C.

Married on 09/19/2020

Amazing experience!!

We love the photos that Michele captured of our Colorado wedding! She did such an amazing job making us feel relaxed and making sure that the photos looked beautiful yet natural.
We couldn't have asked for a better photographer! We highly recommend Once West!

S Hill

Married on 09/07/2020

Five Stars!

Michele photographed our small, pandemic-era wedding at Devil's Thumb Ranch and did such a wonderful job capturing the day in a timeless, intimate style. Although there are so many fantastic photographers to choose from in Colorado, when we met Michele, she immediately distinguished herself from the crowd with her genuine, down-to-earth personality and incredible portfolio that captured real, candid moments so beautifully. My husband and I are not the most comfortable in front of the camera, but Michele made us feel at ease whether gently helping us pose for portraits or snapping beautiful candids as she blended seamlessly into the background. When we saw the final product, what immediately stood out was the unique way in which the photos felt so personal, as if she was able to really capture our personalities and all those tiny moments that are sometimes lost in the midst of the faux naturalism and styled shoots that can dominate wedding Instagram. Her photos are timeless heirlooms that we will treasure forever.

Once West Photography's reply:

Susan I can't thank you enough for taking the time to write such a wonderful review. It's a little harder to go unnoticed at smaller celebrations so I'm so glad you feel as though I blended seamlessly in to the background while still capturing you and Jason beautifully and authentically. It was such an honor.

Kelsey

Married on 08/29/2020

wonderful photographer and even better photos

I truly cannot say enough good things about Michele both professionally and personally. Not only are her pictures and the aesthetic she captures absolutely stunning, she is also a gem to work with. She made everything so easy and was responsive from the moment I reached out to her. My husband and I wanted classic photos that didn't feel too posey or unnaturally filtered and she delivered on all fronts. I would highly recommend her for anyone who wants their wedding day to be beautifully captured and, let's be honest, I think that is just about everyone.

Laura C.

Married on 08/15/2020

Our experience with ONCE WEST was perfect!!

My daughter got married at Timber Ridge in Keystone on June 5,2021. One of our best decisions was using ONCE WEST. Michele
took so many awesome photos - I cannot say enough about how impressed were are with the photos. You will not got wrong with ONCE WEST

Lauren J.

Married on 07/26/2020

Clear communication, organized, friendly

I really enjoyed having Michele photograph our wedding. I was a pandemic bride - supposed to be married in 2020 moved to 2021. Despite the roller coaster of changes, she was adaptable and accommodating. She was a clear communicator leading up to and during the wedding, she was organized, and it felt comfortable to be around her. I've never had a photo shoot before so I was worried that it would feel wierd but it didn't. During one of our conversations she said that she tries to blend in with the crowd to catch candid moments and she was so right. There were a handful of moments where I thought "oh, I want a photo of that" and when I looked around, there she was with the camera. She was also mindful of our timeline. Our DJ did not keep time and she politely and discretely let us know so we didn't miss out on important moments that she and I had previously discussed. We took sunset photos and working with nature means you have to be flexible and spontaneous, I really appreciated when she said: "let's stop and take a photo here". We can't wait to see what she has captured!

Blair S.

Married on 07/04/2020

Michele is incredible.

Michele photographed our small wedding and did such an incredible job capturing the magic of day. Upon first meeting Michele we knew she'd be perfect - she was genuine, down-to-earth and passionate about photographing the real, candid moments in a timeless way. As we reimagined our wedding 8 weeks before, Michele was flexible and helped brainstorm unique ceremony locations. The day of, her creativity was second to none as we continued to make decisions on the fly. For a couple that's not so photogenic, she made us feel incredibly comfortable just being 'us' in front of the camera, it was like being with an old friend. Michele's work is truly unique. When we first saw our photos we were in awe of how many perspectives she was able to capture - especially those tiny moments others often don't even see. Her photos radiate with the feelings and emotions of our day. I feel incredibly lucky to have worked with Michele as her photos are truly timeless and are something my husband and I will cherish forever.

Hannah

Married on 06/09/2020

Precious Moments Captured

Michele is such an incredible professional! She sent out a survey that was SO helpful to have the wedding portraits go smoothly. She captured all the in-between moments that are so precious and what we were after. Her communication is understanding, clear and direct too which made everything go unbelievably well! I can't recommend her enough and she will be my go-to for any other photographed milestones. Thank you so much again Michele!!!

Kathryn

Married on 09/15/2018

Mark and Michele are seriously awesome! They are so organized and kept our wedding day timeline right on schedule! They did both our engagement photos and wedding photos, and both turned out AMAZING! We got them back with in two weeks as they said we would and made it so easy to share with family and friends. They were great at getting all the shots we wanted but staying discrete. It didn't even feel like they were there, which is exactly what we wanted. We are so happy with our photos and look forward to enjoying them for years ot come!

Brittany J.

Married on 09/08/2018

Five starts isn't enough!

I cannot begin to recommend IN Photography enough! Michelle and Mark are two of the most genuine and warm hearted people we've ever met. They made our wedding day so incredibly special and because of them we get to relive the day through the most beautiful photos which is truly priceless. My husband isn't a big fan of getting his photo taken but they made him feel so comfortable and at ease - he didn't mind at all! IN Photography is very professional, organized, and they are clearly rock stars at what they do. Five stars just isn't enough!!

+ 6

photos

Matthew

Married on 08/18/2018

Michele at Once West is the absolute best!

Michele at Once West is the absolute best. She was our wedding photographer and she truly captured the beauty and spirit of the day while somehow also remaining unobtrusive to what was going on. She was incredibly organized with the family and wedding party photos and we have many, many images we will cherish forever.

We loved her work for our wedding so much that we also recently had her come to our new house and do a photo shoot with us and our puppy! It was such a laid back and fun experience and the photos are incredible! We are so impressed with her artistry and have thoroughly enjoyed working with her. Regardless of the event, Michele has a true talent for capturing authentic moments and creating images that will take you back to that day!
Are you interested?
Send a message