Reviews
4.9 out of 5 rating
Quality of service

4.9 out of 5 rating

Average response time

4.8 out of 5 rating

Professionalism

4.8 out of 5 rating

Value

4.9 out of 5 rating

Flexibility

4.9 out of 5 rating
97%
Recommended by couples
9 User photos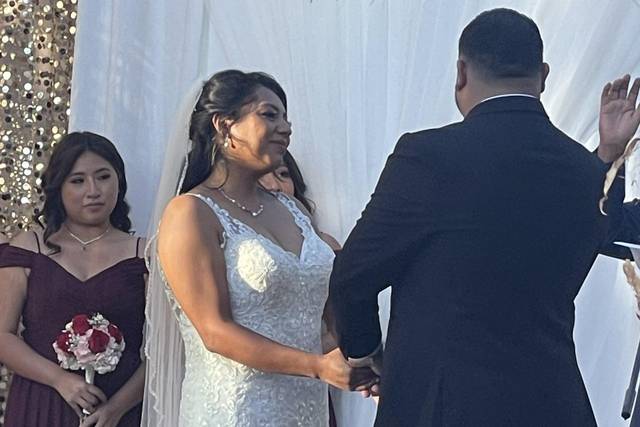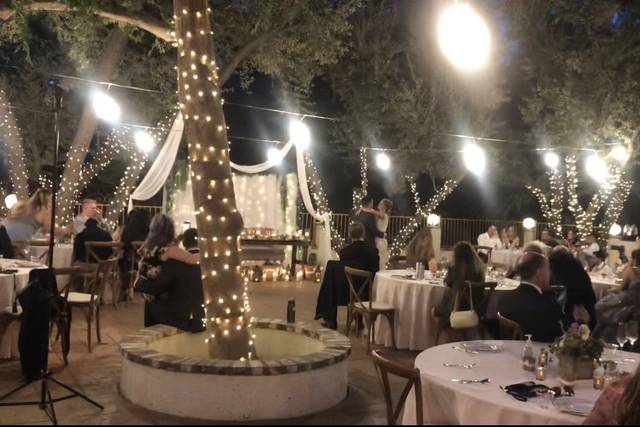 + 5

photos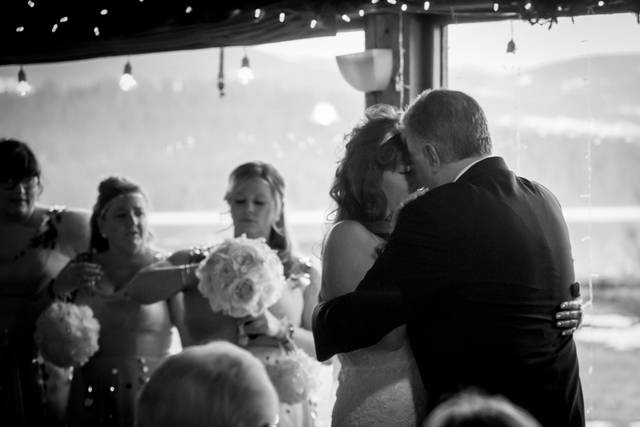 Featured

Sara

Married on 04/22/2023

Stress free & organized!

On the Go DJ Pro provided excellent, organized and an easy going experience. Anthony was very helpful by giving us a few djs to interview with based off of our music tastes. DJ Envision (Erick Figueroa- LA-CA) was the perfect fit for our vibe. He was very organized, professional, and hyped up our crowd. DJ Envision was able to quickly adapt to the unexpected rain during our wedding and last minute timeline adjustments. It was the perfect day, thanks to DJ Envision and On the Go Dj Pro.

Jordan

Married on 09/24/2023

Anthony was very professional and answered all questions and got back to me in a timely matter.

Anthony was very personable and when we needed something he was always very helpful. If you need a DJ for a wedding or special event I definitely recommend!

Heder D.

Married on 09/23/2023

On the Go DJ Pro: Anthony: The DJ Who Set Our Wedding Aglow"

I cannot thank Anthony enough for his exceptional DJ services at our wedding. From the moment we connected, he was a true professional, guiding us through the music planning process with a keen attention to detail. His dedication to ensuring a seamless timeline and having all the right information made a world of difference.

What truly set Anthony apart was his commitment to our theme – a spooky wedding. He didn't just play music; he embodied the spirit of the event with his attire. It added a unique and unforgettable touch to our celebration.

Without hesitation, I wholeheartedly recommend Anthony to anyone in need of a skilled and passionate DJ. He was a key factor in making our day so special, and I'm sure he'll do the same for others. Thank you, Anthony!

Are you interested?

Send a message

Julio E.

Married on 09/16/2023

Very Happy With The DJ

Never planned a wedding or even hired a DJ before but see them online and I'm glad I did, they help me and my wife in more ways then one and I'm so glad we went with them, would extremely recommend them, very professional and kept the party going the entire time

Joshua S.

Married on 09/09/2023

Shun on the go dj pro

We got shun as a dj and he was absolutely amazing!!! He made sure everything was perfect the way we wanted at our wedding and when the time came he got the crowd hyped and dancing!

Claudia S.

Married on 09/09/2023

OnTheGoDJPro is excellent!

I planned my wedding in 2 months and On The Go DJ Pro was extremely helpful. I had the pleasure to work with DJ Anthony. He was incredibly attentive and listened to what I wanted for my wedding reception. He had awesome suggestions and created such a fun environment. The phone app that he used made everything so easy for me to select songs and plan out the itinerary. We also utilized their photobooth service which was amazing. There was an attendant (her name is Jessica - such a sweet soul!) the entire time and helped the guests. I loved that they gave us a scrapbook and USB of all of the photos taken. Lastly, we utilized their photography service. Mario was our photographer and he was awesome. He told us what poses to do and also took candid photos of us. Overall, I highly recommend OnTheGoDJPro and will definitely utilize their services for my future events.

Johnny R.

Married on 09/09/2023

Top Notch Experience

DJ Paco and his crew are definitely a team to be considered for your events. His attention to detail, level of professionalism and ability to read a crowd are on point. I have several years experience as a speaker at both professional and personal events and this team was very easy and responsive to work with. They were able to read the room and pivot immediately as needed to match the energy levels needed based on the evenings event. They were definitely a key piece to a successful event!

Yesenia S.

Married on 07/15/2023

Amazing memories!!! Couldn't ask for a better DJ/MC, thank you Anthony!!!

Anthony was the best to work with. He had so much patience throughout the process. He spent hours on the phone trying to understand what I was looking for and meet my needs. Music is one of the important things at a wedding venue, and Anthony nailed it! Couldn't ask for a better DJ/MC. Plus their lighting gave my reception that final touch! Kept everyone dancing all through the night. They know how to read the audience and that was another plus for us. Thank you so much, On The Go DJ Pro!!!

Erika H.

Married on 05/26/2023

Best DJ in the Inland Empire


Many thanks to Anthony Perez DJ , Nino Sabroso (Riv-CA) for helping make my daughters quinceanera a dream come true!

Their music, uplighting and special effects sincerely had everyone complimenting me throughout the night and even weeks after about how great of a time they had. They were very professional and on time. I chose four sparks and dancing on the clouds effect. This made for a dream shoot for our photographer and videographer and more importantly, a core memory, for everyone in attendance. The venue did not allow dancing on the cloud effect at first. But, Anthony was confident he could help make this happen, and with just one phone call he did just that. I was so happy he went above and beyond to help us make our day so special. I highly recommend the sparks with the dancing on the clouds.

The music flowed nicely, and never clashed. Nino was always open to song requests during the event. He was super approachable and friendly, which made for such a positive atmosphere. He had great suggestions when finalizing the details. Thank you Nino!

He played music for every age group, and had great taste in every genre. There was one aunt who said no to dancing. But, halfway through she was out there on the dance floor. That's the kind of DJs they are , they make it happen!

Both Anthony and Nino responded quickly to my text messages and phone calls. Everything is integrated with ON THE GO DJ. By that, I mean they have so many services and great package deals. I chose the photobooth along with DJ service .

They are also with the times and have an app you can download on your phone and it gives you the ability to curate your own playlists.I loved this! We also created slideshows for each dance (sibling, Mother/daughter,etc) that they were able to play on a big screen . This made it more intimate and had guests laughing AND crying looking back at memories . This created for a beautiful time. I highly recommend Anthony Perez DJ , Nino Sabroso (Riv-CA) if you want the process to go smooth and have an over the top event !

Mary C.

Married on 05/20/2023

Amazing, memorable, beautiful

My wedding was done by Anthony Perez DJ on September 30th, 2022. Let me start by saying he is one of the most nicest and people friendly person I have ever met!! He exceeded my expectations for every part of the wedding. He made my guests feel very welcomed to be there for my wedding. The set up lights were so pretty and they made my room have the best photos for my photographer. Every song we picked out was played and flowed into the next song perfectly. He was very accommodating and welcomed people to make song requests. He was prepared 2 hours before the event and was the best DJ I have ever had. Highly recommend Anthony Perez!

Jason

Married on 04/27/2023

Most unprofessional DJ company around

Ok, I decided to give a five-star review since the site by default sorts by highest review and I wanted to make sure any potential bride and groom had visibility to the review.

On The Go DJ Pro is of the worst DJ companies out there. Anthony the owner is the most unprofessional person I have ever dealt with. I work in the hospitality industry at a wedding venue and will never recommend this company to any of our brides and grooms. I caution any potential bride and groom that is considering reaching out to reconsider and choose another DJ company for your wedding! Trust me there's a reason why they're a little less expensive than the rest.

Our DJ, DJ Bert and DJ Nino, messed up key moments of our wedding that we can never get back!

On The Go Dj Pro's reply:

WATCH VIDEOS HERE IS LINK.https://www.youtube.com/watch?v=iJMdWEXaygU&t=373s Start of video is grand entrance then at 3:07 1st dance transition. Bert reception introduction https://www.youtube.com/watch?v=fAAmf1ZF8Go Jason also gave the DJ Bert $150 tip told him he did a great job. Threatened to ruin our business and make sure Bert had no way to feed his family again. If no refund of services where provided. Thank You Bert for recording your performance for training purposes and never knew they would come in handy.

Jason Email Compliant :
From: Jason & Julie
Sent: Wednesday, March 15, 2023 6:04 PM
To: Anthony Perez DJ
Subject: Re: Review On The Go DJ Pro, Inc

Hi Anthony,

We wanted to send you a direct note before placing a review to let you know that overall we were pretty disappointed with our experience with our DJ.
We wanted to start off with a positive. Prior to our wedding all the calls went really well. DJ Bert was very accommodating and helped us clarify a lot of the questions that we had going in. He arrived, and set up well in advance of the ceremony and the music at the ceremony was just as we requested.

As for the reception that's when things went wrong. For our first dance we'd requested that he play one song and then transition into a second song at a very specific time because we had a dance/routine that was planned. Prior to our grand entrance we went over the exact times to start and end each song but when it was showtime the second song came in at a very different part of the song. Thank goodness we adjusted quickly and were able to salvage it. This was extremely disappointing! The second and most disappointing point came with our slideshow. The slideshow that we had worked on for weeks and weeks. The image that projected on the screen was very small which probably took up only about 40% of the entire screen. Then when the slideshow started the music was going in and out and then the music was out of sync with the image which I have no idea how that could have happened and finally once the track was fixed then the video was cutting in and out. It was a complete disaster to be honest. I have no idea why it wasn't tested out prior to the event to make sure it was working. The guys were there with plenty of time to go through a test run or two.
Unfortunately, based on this very disappointing experience, we would not be able to provide a positive review or recommend your company's services to anyone.

If you wish to discuss further please don't hesitate to reach out.
Thanks,


On The Go Response
Jason and Julie


Hi Jason and Julie,

I'm sorry you feel this way. After reviewing your points of disappointment, as a company this is a huge complement to our DJ Bert, who also told me you tipped him. I watched your first dance, Bert recorded it, It was beautiful, well timed, and choreographed.


Your disappointment:
"Prior to our grand entrance we went over the exact times to start and end each song but when it was showtime the second song came in at a very different part of the song. Thank goodness we adjusted quickly and were able to salvage it."

My response:
This was a last minute change that was requested, prior to you doing your grand entrance. Per our contract:
Playlists, planners, and timelines must be submitted two weeks in advance before your event taking place on Saturday, March 11, 2023.
From the planning form there is only 1 song selected: see attached screen shot.
The fact that you were able to adjust quickly was all credit to the DJ.
As for the slide show. We provided a screen and projector. We did not make or have any quality control over that. We also provided you the media player, at no extra charge and made it work to help you out. Along with a satellite speaker, so your slide show had required corrected sound timing and quality. The music was fixed by the DJ on matching the song on your video by pulling that song up on Spotify, and syncing it with your video. The sound on your slide show was muted. That was the moment you heard the sound being fixed.

Again credit to the DJ and the lighting technician who helped coordinate this to work for you.

As far as the image being small on the screen, again we did not make or have any quality control over that, you should have provided your own media player, and checked the quality of the image.

I feel your review is a positive representation on our company, and customer service, going above and beyond for you.

Congratulations on your wedding! Blessing in life!

Take care.


Sara Y.

Married on 04/22/2023

Best DJ! Highly recommend!!

Anthony was wonderful!! I highly recommend!! Thank you so much for everything Anthony! -it was perfect :)

Jillian G.

Married on 03/11/2023

Perfect Dj service for our wedding

We called up On the go dj Pro 3 weeks before our wedding because our original dj canceled. Despite how soon it was, they were able to provide us with an amazing Dj. Everett did an amazing job and totally matched the code of our wedding.

Al Jimenez

Married on 01/29/2023

Book him now!

We worked with DJ Nino Sabroso and it was perfect. He is extremely professional, fun, has passion for what he does, and is great at it too. He helped us throw the best party of my life and my husbands as well, Our guest's all had an amazing time and couldn't get them off the dance floor. Before the ceremony started, he told us to step back and truly take in the night to enjoy it, and we really appreciated that. DJ Nino Sabroso was recommended to us by our wedding coordinator, and wow did we get lucky! DJ Nino Sabroso hit every request on our must play list, insured the timing of entrances was exactly how we requested and the announcements were on point. Book them Now!

Jacob

Married on 01/21/2023

Best dj in socal

DJ Nino Sabroso deserves all 5 stars and more! He reached out to us and scheduled a Zoom meting to go over our music and timeline . He made us feel very comfortable, always available, and even helped us with a lot of the decision making and music selection too. The lighting was good and the songs were great for an outdoor ceremony, cocktail hour, and indoor reception, He was extremely helpful from beginning to end. Our DJ was hands down the best part of our night! Our guest enjoyed themselves 100%! Using a super personal and very detailed process, DJ Nino can help you create an event you will be proud of long after the music ends.

Sophia

Married on 01/14/2023

Wedding Ceremony and Reception

If your looking for an amazing DJ and photo booth company you've made the right choice by reading this review. Dj Deshon Brown was so enjoyable and knowledgeable in every aspect from making all my announcements and selecting the right music for my family and friends that kept them on the dance floor all night. Not to mention they have this app that allows you to invite friends and families to select music for your wedding. I already recommended deshon to one of my bridesmaids and she's already hired him. Thank you so much Anthony and deshone. There all white set ups are a sight to see.

Evelyn M.

Married on 01/08/2023

AMAZING to work with!

I could not have asked for a better DJ to help with our wedding! He was very accommodating and was alway keen on helping us out. I'm super happy to have found Anthony by sheer chance and would absolutely recommend!!!

Brandi M.

Married on 01/07/2023

Made our night so special!

We had Anthony on 7.13.23 at The Casino San Clemente in San Clemente CA. He was wonderful kind and made it a point to review all the important things such as first dance bride song and cues for all of us to follow. The DJ app he uses is very user friendly and if you want control of your music and vibe it helps so much. He worked very well with my wedding coordinator along with our venue manager! I would 100% recommend!!

Serafin

Married on 01/07/2023

Experience and flexibility!

OTG DJ Pro is a very experienced DJ and MC who was able to use his skills to tweak and fluidly adjust to our timeline of events as things changed. We highly recommend Anthony's services!

Eric

Married on 12/20/2022

Passion for what they do, easy to work with

I was very impressed by Anthony Perez's passion for his work and eagerness to give my wife and I the best experience possible.
The announcements and interaction with our families was phenomenal! Thank you Anthony and On the go dj pro, we will recommend you highly to all our people

Lana A.

Married on 12/17/2022

Spectacular

DJ Nino Sabroso and his crew made our fairytale wedding even more spectacular!
They were wonderful and helpful to work with and made everything seemless. Our guests had A-blast Dancing the night away to amazing music and amazing entertainment! We loved them so much we actually became friends 💜 I highly recommend them for your special day. Lana & Kyle

Tammy S.

Married on 10/23/2022

Amazing DJ and Photobooth!!

DJ Nino we are so grateful we found you for our wedding!! You and everyone at the OnTheGo DJ Pro team were amazing and so good about helping us in every aspect of gear that we would need, coming early to help set up for our ceremony, and being so lively during our wedding and keeping the party going! We are so grateful to you and your team! The Photobooth package was wonderful and we had the best time!! Thank you again!!

Chanice M.

Married on 10/01/2022

Amazing Royal 👸🏾 Wedding

Deshaun is amazing. He made our wedding phenomenal. The introduction from the wedding vowels to the music 🎶 we partied so hard!!

Christopher H.

Married on 09/10/2022

Anthony was great!

Big shoutout to Anthony! He just was amazing and the services him and his company provided were amazing.

With DJ on the Go, you have the option to do a package deal. We did DJ/MC, a Photobooth, and Photographer. And the package was a steal deal too! Most packages with those three average 3K to 4K, but with DJ on the Go, it was less. Going with DJ on the Go, you get the most bang for your buck.

Anthony was very communicative, professional, and made sure he understood what we wanted in our music, timeline, and overall reception. Provided tips on how to have a successful reception, too. There were a lot of last minute changes, and Anthony was able to run with it with no problems and made the whole night memorable. He ran things very smoothly, and we greatly appreciated that despite those changes! My guests loved the music, and the service of Anthony as an MC and DJ.

Also SHOUTOUT TO CARSTEN TICE our photographer with DJ on the Go! She was AMAZING! Knew exactly what she was doing and took some amazing photos!


Teresa R.

Married on 08/28/2022

Best DJ and Photobooth

Deshon Brown DJ, and Karina Bailon Photobooth did a excellent job at our wedding. The music was great, MC on point and the Photobooth and design was very nice. Thank you agaib to Anthony Perez for all your help in the booking process and making the process smooth and comfortable. Thank you all for contributing to our wedding with your professionalism and great services.
Are you interested?
Send a message