58 Reviews
Recommended by 97% of couples
Quality of service

4.8 out of 5 rating

Average response time

4.8 out of 5 rating

Professionalism

4.9 out of 5 rating

Value

4.8 out of 5 rating

Flexibility

4.9 out of 5 rating
Awards
44 User photos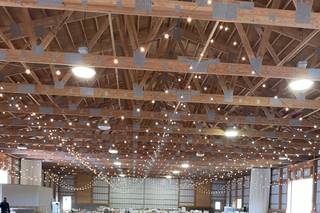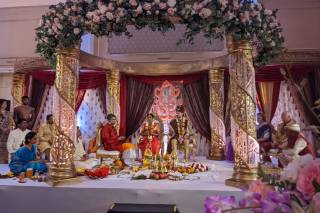 + 40

photos
Dipak P.

Married on 02/25/2023

Great people who provided great service!

We hired Nirali Decor for my daughter's wedding ceremonies, and it has to be one of the best decisions that we made about the entire process. The team at Nirali's was extremely helpful in guiding us through the decision making process, by giving us input when we seemed to be confused on what to do. The final product they provided was outstanding and received a lot of praise from our guests. Thank you Nirali for making those days some of the most special moments of our lives!

Shivani P.

Married on 09/03/2022

Love NiraliDecor!

Nirali is someone that listens to your vision for your wedding and executes perfectly! Every time I met Nirali, I never felt rushed during our meetings. Leading up to our wedding we had multiple in person meetings and phone calls that's lasted well over an hour.

During my wedding week, Nirali and her team came to our venues like ninjas to set up and tear down. I never had to worry about timing, delays or issues.

Professional, creative, and great to work with! I would recommend NiraliDecor to all!

Aditya S.

Married on 08/21/2022

Elegant outdoor decor

We had Nirali Decor serve as decorators for our Wedding, and they did an amazing job! Right from the start, Nirali worked with us to narrow down our vision, and executed it perfectly on the day of the event. We had great outdoor decor, including for our mandap, tenting for the guests, the aisle and the entrance to the wedding field. We also had fresh floral decor on each of the lunch tables that added an elegant touch to our Wedding! We would highly recommend Nirali Decor!

Are you interested?

Send a message

Janisa A.

Married on 06/11/2022

Exceeded Expectations!

Nirali is not only an amazing decorator but an overall fantastic human being. From our first in-person meeting, where my husband and I said "Help, we have no idea what we should be doing", Nirali was so gracious to lead us through EVERYTHING we would need for the wedding. In our case, we hosted a full day event of Hindu wedding in the morning, western ceremony in the evening, followed by a reception. As we continued wedding planning over the next year, Nirali was extremely responsive to email and made it super easy to make modifications.

My husband and I had our final meeting with our venue 3 days before the wedding and we realized that we would require a decorations change. Us, the neurotic bride and groom, called up Nirali and explained the situation, and she calmly worked with us to find an effective solution.

On the day of the wedding, my husband and I were in awe of how stunning the decorations for the mandap, centerpieces, reception stage, etc. all turned out. We had seen many photos and many of the decorations in her warehouse, but seeing the full staging together blew us away. Many of our guests praised our decorations. Nirali and her team went above and beyond expectations, not only in decorations, but in business management as well.

Karan P.

Married on 06/04/2022

Amazing and creative decor!

Nirali was an incredible decorator! She was instrumental not only in executing a production, but also in solidifying a vision of what our event could look like. She is a perfectionist in the details, and the day was picture perfect. We couldn't think more highly of her team, and would recommend them to anyone!

Hemali R.

Married on 04/22/2022

4/22/22 Wedding

Nirali Decor's team is absolutely phenomenal. They were efficient and what you pay for is exactly what you get. All of our guests were in love with the decor. We had an outdoor ceremony and indoor reception, and both were decorated to perfection. Thank you Nirali and your team for making our wedding better than we could have imagined!!

Chandani A.

Married on 04/16/2022

10000% best of the BEST

We cannot express how perfectly our dream wedding came together with this jaw dropping decor. Nirali & Pradip went above and beyond to give us everything we wanted without breaking the bank. We asked for a few specifics and the rest we left up to them and wow I mean WOW, they Knocked it our the park. When I walked into that ballroom and saw my wedding mandap I was absolutely floored. I couldn't believe that was the same empty room I saw before. And the reception was even more glamorous than I could have asked for. The entire day was nothing short of perfection when it came our vision. Nirali & PD we cannot thank you enough for providing us with the best service a couple could ask for. I would hands down recommend you over and over again to anyone. We love you!

+ 17

photos

Rajiv

Married on 10/23/2021

Amazing and well priced decorator

We used nirali decor for our wedding and she and her team were wonderful. They were the most reasonable price wise of all of ours choices and did amazing work for us. All the guests were impressed and her team was so easy to work with. We highly recommend working with her and her team

Rajan P.

Married on 10/16/2021

Absolutely Amazing.

Nirali is absolutely amazing! She listens to all your requests and is able to put together amazing decorations and flowers for your wedding. All the guests were impressed and her team was so easy to work with. We are so happy that we chose Nirali and would highly recommend her.

Aesha P.

Married on 07/24/2021

Loved working with Nirali!

Nirali is an absolute gem! For a bride who is worrying about so many things simultaneously, constantly changing her mind, and feeling overwhelmed with wedding planning, Nirali makes you feel calm and understood. I consider myself so lucky that I was able to work with her because she truly is one of the best vendors I had for my wedding. In terms of service, professionalism and accommodation, she is unmatched. Nirali helped us so much throughout the wedding process and never once gave us a difficult time about any changes that we were constantly making. She was honest, direct and adapting through the entire process and we definitely would recommend her to any couple planning their wedding!

Christine R.

Married on 05/15/2021

Loved working with Nirali!

I met with a few decorators, but as soon as I met with Nirali I knew we had to book her for our wedding. She is such a sweet person and was so great to work with when deciding what we wanted for our wedding. I felt like she genuinely cared about creating my vision for the wedding. The morning of my wedding everything was set up even better than I had imagined it and looked really beautiful. I highly recommend booking with Nirali and her team.

Kinjal D.

Married on 04/17/2021

Best decorator out there!

Nirali is in a word, phenomenal!!! Hiring her for our wedding was an easy and top choice as her work at my cousins' weddings was unbeatable! We knew we wanted to work with her. She is the best in the business, understands your vision and creates a space that far far exceeds your expectations. My wedding was originally planned in August of 2020 in the middle of the pandemic and had to be moved to April 2021. We switched our wedding venue about 2 months before the wedding and changed from indoor to outdoor plus decreased our wedding size to a quarter of what it was. Throughout all this chaos, Nirali was always professional, accommodating, empathetic and the most flexible to help make this process as stress free as possible. As someone who didn't have a clear vision for my decor/wedding, Nirali and her team created magic that made every event amazing! I'm writing this review on behalf of not just me and my husband but both our parents and many, many guests who complimented her work. There is no one you can trust more on your big day (or days!) :) Thank you so so much! - Kinjal & Shilp

+ 2

photos

Jessica R.

Married on 09/05/2020

So happy!!!

When the doors opened to our wedding ceremony I was absolutely speechless. The mandap and decorations were better than I could have ever dreamed of. Nirali did an amazing job everything was beautiful and I would highly recommend her!

Avani P.

Married on 07/05/2020

The best out there!

Nirali was amazing to work with from day one!! She is so sweet and wants to make your vision come to light. Everyone was impressed by our decor and so was I. She took what I wanted and took it to another level. She was so understanding of everything I wanted, even with last minute changes. Nirali, thank you for being kind and understanding and bringing our vision to light! Highly recommended!!

Kishan P.

Married on 10/20/2019

Best wedding decorator in the business

Thank you guys so much for making this weekend look as beautiful as Radha and I envisioned!! You guys are definitely the best in the business!! Thank you so much for having everything ready and looking flawless for each event!! I know the room was hard to flip!! But you guys managed to do it and it was absolutely breathtaking! We love your hard work and we love your dedication to making our event as we've always dreamt of!! We appreciate all of your Hard work, passion, friendliness, and talent!!

Thank you to PD, Nirali and the entire team!!!

Radha and Kishan

Shivani P.

Married on 09/11/2019

Outstanding!

Would recommend Nirali Décor over and over again to our friends! There is no one better in the business. Nirali was so flexible with us and our vision. She was also highly responsive to our concerns and questions. We even set up a time to meet with her in person in her warehouse in NJ and she went over every little detail we had not even thought of! When we walked in to the ballroom on the morning of our wedding, we were absolutely blown away. Everything was 100% perfect and exactly how we had envisioned it. She even added a few little touches to make the look even more perfect. I spoke with around 10 décor companies when we were planning our wedding and no one was more flexible, approachable, and reasonable in price than Nirali. For all of the items we used in our wedding décor, the price would have been double or even triple by so many of the other companies that just want to rip you off. Nirali is the complete opposite and doesn't charge for every small thing and instead gives you wedding packages to choose from. Thank you again Nirali!

Zalak

Married on 08/10/2019

Top-notch experience

Pradip and his team provided decor services for our sangeet, wedding and reception. Pradip was extremely patient throughout the process and took time to understand our vision and theme that we wanted to create;They even ordered new decor pieces for our sangeet :) They worked within our budget and went above and beyond to accommodate our needs. Everything was so beautifully brought to reality and we received so many compliments on the decor. It was a pleasure to work with pradip and his team.

Denish

Married on 07/05/2019

Perfectionist

My husband Denish and I hired Nirali decor for our July 5, 2019 wedding at the Marigold, Somerset, NJ. We met with Nirali multiple times to discuss our visions for the Hindu ceremony and reception. She really helped transform our visions into real life and followed our requests exactly. When I walked out during the Reception, I was amazed by how stunning the setup looked, exactly the way I sketched out the reception stage. Similar, the Wedding Ceremony decoration was gorgeous and elegant. Nirali also did an excellent job serving as our decorator. Nirali even gave us the backdrop for pre-wedding ceremony free of charge. We highly recommend her!!

Myra

Married on 07/03/2019

Excellent Service

Nirali, Pradip, and Falguni are true professionals. They were very helpful during the design process, and had such a vast inventory to choose from. Our wedding stage and centerpieces looked amazing! I would highly recommend them.

Kesha

Married on 05/26/2019

Such a great experience!

When we first started wedding planning, we met with a few different wedding decorators before we saw Nirali at our best friend's wedding a few months later. My best friend had mentioned that the decorator she was working with was so easy to work with, understanding and found a way to make different ideas come to life. A few weeks later when we met with Nirali, we realized what our friend was talking about and so much more. From the moment we started our wedding planning with Nirali, she was always responsive, helpful and understanding of all the ideas we had in mind. We went with Nirali Décor for our mehndi, grah shanti, garba, wedding and reception décor (so basically all of our events!) Throughout the process, we probably changed our mind about décor options numerous time. Even when we would go meet with Nirali and discuss our thoughts, she would always, always, always be so calm and understanding without even questioning us why we changed our minds and we were so appreciative of this. It made us feel like we were working with a friend more than a vendor to decorate our wedding and make our ideas come to life. We never felt like we needed to hesitate or feel bad about changing our ideas. More so, when we would go see Nirali at the office, she would additionally even show us more options that had recently received and told us we can change anything we wanted at any time! Despite May being such a busy time for wedding vendor, even a few days before the wedding itself, she sent us new pictures of décor she had received that week to see if we wanted to change anything!
The décor for the events itself was just amazing and so flawless! Even our day-of coordinators told us when we asked about the décor, that everything was just how it was planned, if not better! We had picked a wedding décor that we didn't see in Nirali's pictures and so we just provided her a picture of it when we first met with her. From that day, we never even spoke about the décor again and the day of the wedding – it was exactly how we pictured it and just so amazing! All of our family members and guests could not stop talking about all the little details that were incorporated into each event's décor. It wasn't just about the stage backdrop itself, it was all the other little details that Nirali had added on in the rest of the room with centerpieces, photo booth, dandiya setup and so much more that made all the events come to life!
We really couldn't be more thankful to Nirali and her husband for all their hard work in making our vision come to life! We would recommend Nirali Décor for anyone's big day as not only do they make what you envision come true, but are also a kind, caring and creative team to work with! Thank you so much Nirali and the team!

Aditi K.

Married on 05/05/2019

Choose Nirali Decor

We met with a handful of decorators before choosing Nirali décor. I have to say that Nirali and her husband are the nicest, most down to earth people you will ever meet. They genuinely want to execute your vision and are able to show you their warehouse of options. We had the great privilege of having Nirali's team set up our décor for our Vidhi, Garba, Wedding and Reception! My garba, wedding and reception were in the same ballroom and they turned around the room in a timely fashion. Also, the décor truly transformed the room for each event. We had guests asking if they were in the same room as the night before. All of our guests commented on how amazing the décor was and how they had never seen anything like it. Nirali and her team gave me the wedding of my dreams. I highly recommend Nirali décor for any wedding or event. Her team is phenomenal!

Sanaa

Married on 01/06/2019

Indian /American Wedding

Amazing team. Nirali made everything that we imagined come true in real life. She spent time with us going over details along with giving us ideas on dos and don'ts. We could not have chosen anyone better and would definitely recommend Nirali Decor.

Komal

Married on 06/23/2018

Nirali and her husband are PHENOMENAL to work with!! She decorated my garba, wedding and reception events in June 2018 and it blew me and my guests away! Definitely exceeded my expectations!!! I think Nirali's attention to detail is incredible and unmatched - everything we discussed was exactly where it would be the day of so there was no running around looking for anything. I left a couple things open to her judgement based on how things looked the day of and I was not disappointed. There were also a couple special surprise touches day of that I loved and appreciated!! Nirali's work can definitely compete with the bigger names in the industry without the huge price tag and without being nickel and dime'd for everything. While Nirali isn't always the fastest on email, she lets you know she's received your email and will get back to you, which I thought was very professional. I couldn't have been happier working with Nirali and her team for my events. I HIGHLY recommend her to anyone looking for decor. Seriously. Pick her.

Neha

Married on 06/02/2018

My husband Ryan and I hired Nirali decor for our June 2, 2018 wedding at Lucien's Manor in Berlin, NJ. We met with Nirali and her team multiple times to discuss our visions for the Hindu ceremony and reception. She really helped transform our visions into real life and followed our requests exactly. When I walked down the aisle during the Hindu ceremony, I was amazed by how stunning the setup looked. Similar, the reception decoration was gorgeous and elegant. Nirali also did an excellent job serving as our florist. This company made our wedding day gorgeous and did not break the bank, either. Highly, highly recommend her!!

Nisha

Married on 05/12/2018

Nirali and Pradip are two genuine people. This is the second event they have done for my family and not only are they professional; they are really good at what they do. I love honest people who don't try to make you spend more money. They work within your budget and I personally think you get more than your money's worth. I got a call from my dad the day before my event saying that he had just gone to the venue to drop some stuff off and "WOW". He could not stop raving about how beautiful the ballroom looked. I didn't even know they were there setting up the day before. I didn't have to get involved in those little details because Nirali took care of it with the venue coordinator. When I got to the venue on my big day I could not believe how elegant and breathtaking it looked. My guests were in awe when they entered the main ballroom for the reception. It feels so good when your guests come up to you saying how beautiful the décor is. The planning process was easy because Nirali is so sweet and calm. The result was even sweeter because her artistic vision came through in her incredible work. I cannot thank you enough Nirali and Pradip for the beautiful memories that you helped create.
Are you interested?
Send a message