21 Reviews
Recommended by 92% of couples
Quality of service

4.8 out of 5 rating

Average response time

4.8 out of 5 rating

Professionalism

4.8 out of 5 rating

Value

4.1 out of 5 rating

Flexibility

4.5 out of 5 rating
Awards
6 User photos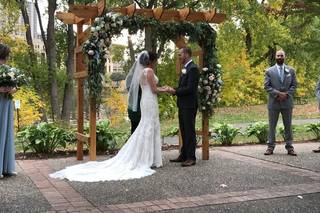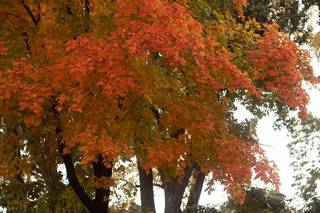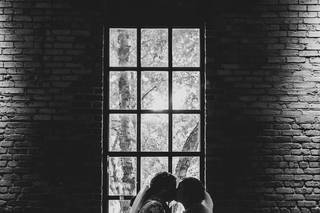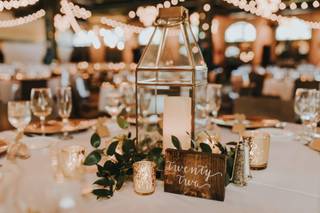 + 2

photos
Featured

Delaney K.

Married on 01/10/2020

Out-of-state planning, but still a wonderful wedding!

My wife and I got married at Nicollet Island Pavilion in October 2019 and we could not be happier with the way everything turned out. We lived out of state throughout the entire planning process (to include the wedding itself), but Gabriella and Emily made sure to prevent our distance planning from adding an extra layer of stress. The entire staff was so helpful and flexible, including the switch we had to make from an outdoor ceremony to an indoor ceremony at the last minute (thanks for that snow in October, Minneapolis!). A bit of advice: we had a live band and food stations at this venue and our guests are STILL raving about the music and the food. We were definitely nervous about straying from the traditional plated dinner and all of the logistics involved with live music, but those might've been the two best decisions we made! Gabriella was so kind, extremely patient, and a genuine pleasure to work with. We'll cherish the memories of our special day at this beautiful venue for years to come!

Laura

Married on 10/03/2020

They made our day perfect!

We booked Nicollet Island Pavilion before anyone had heard of COVID 19 and having to completely re-think our entire wedding was needless to say, stressful. But Gabriella with Mintahoe was so great to work with, and so incredibly helpful with helping us figure our all of our options. She was always so quick to respond to my many many emails with questions, so flexible with changing seating layouts, and other things due to my pandemic concerns. The venue was absolutely gorgeous, the food was good, and the day of our wedding I couldn't have asked for it to go any more smoothly (except the little cold weather snap!) Gabriella helped everything go perfectly and with smooth transitions and keeping with our timeline. I cannot recommend this venue enough!

Breann W.

Married on 09/18/2020

Get Married Here!

My HUSBAND (so weird!!) and I got married at Nicollet Island 6 days ago and it was honestly better than we could have ever dreamed! The venue and it's views are breathtaking and the food is incredible- we seriously still have people texting us about it! Most importantly, Gabriella and her staff are absolutely wonderful. COVID had made an already stressful planning process incredibly difficult leaving us feeling defeated at times. However, every single time we met with Gabby we'd walk away feeling hopeful. She is everything and more you could ask for in a planner. Whether it was making changes to our proposal, deciding on draping with twinkle lights versus bare ceilings (go twinkle lights), or navigating the governor's orders, Gabby was there with a positive attitude every step of the way. Not only is she extremely kind, she showed us so much empathy which I find to be rare and I'll forever be grateful. Also, as a day of planner, she made sure that if anything went wrong they'd fix it and we would never have to hear about it (still haven't heard anything) which is HUGE on your wedding day that you just want to enjoy and soak everything in. With that being said, 11/10 recommend Nicollet Island for your wedding or event! It is seriously a dream and I'm so sad it's over!

Are you interested?

Send a message

Mallory V.

Married on 08/21/2020

Incredible Venue and Team!

My husband and I got married at NIP a few weeks ago and it was a picture perfect day. Despite the unknowns and ever-changing situation with COVID, Gabriella was there to troubleshoot, provide options, and make us feel at ease that our day would be perfect, no matter what. We truly couldn't have asked for more out of a venue/venue coordinator. The breathtaking views, super friendly and accommodating staff/service, and absolutely delicious food and drinks. We are forever grateful for NIP and the Mintahoe staff for giving us the wedding day of our dreams!

Kari W.

Married on 04/24/2020

Best wedding experience in time of a pandemic.

Gabby and the Nicollet Island Pavilion staff were absolutely fantastic! Everyone was very nice and I don't know what we would have done without Gabby! Due to COVID19 we had 3 wedding dates. My husband and I decided late July/early August that we were going downsize our wedding, change venues, and get married in September so it could be outdoors. Gabby helped with countless tasks and was incredibly pleasant, professional, organized, and always very responsive, replying quickly to e-mails. She made planning easier, less stressful, and less of a burden. She helped us pick out a menu since it was too short of notice for a tasting, helped with tent decorations, schedule/flow for the day, setting everything up day of, and much more. Our wedding day was beautiful, the food was great, and everything went smoothly. Nicollet Island Pavilion is a wonderful location and provides many opportunities for awesome pictures. It was as perfect of a day as it could be and we are so incredibly thankful!

Kristin B.

Married on 06/08/2019

Amazing wedding venue!

I am so happy I had my wedding reception at Nicollet Island! All of my guests loved the semi outdoor / indoor location right on the river. We had such a great time and everything looked so beautiful! (attached photos by Russell Heeter Photography)

Jenny

Married on 04/28/2019

Absolutely perfect venue!

Our wedding was gorgeous and this venue is the perfect place to have had our big day at! The event coordinator did such a good job of helping make sure everything was done and ready to go for the day! They took care of all the small details and really made sure the day went smoothly! Getting married in April, it's really nice to have options like the tent for an option in case the weather didn't cooperate.

Shannon

Married on 06/16/2018

Perfect venue for us! We wanted a location where we could have the ceremony, cocktail hour, and reception back to back at the same location - once we saw NIP, we were 100% sure this was it. The beautiful water landscape and rustic pavilion are truly one of a kind in Minneapolis. Tracy and her staff were the best - we sent a lot of emails finalizing the food, decor details, and schedule. She was always responsive, professional, and organized. Many of our guests said the location was the most incredible. Her staff (including the bartenders, security, and banquet staff) were friendly and accommodating - even making sure we had cocktails, appetizers, and dessert since we were having so much fun enjoying our day.

I am beyond amazed with our wedding at Nicollet island Pavilion! Kalie and Ally were terrific to work with from day one! The food was amazing and got complimented by guest after guest how great it was! I could not have Imagined my wedding anywhere else but here! It was simply perfect :) I want to say a huge thank you to all the staff and a special thank you to Kalie and Ally for always being there to answer any questions we had. Truly an amazing venue to hold your dream wedding!!

I recently had my wedding reception at The Nicollet Island Pavilion, and it was the absolute perfect wedding venue in every possible way. Kalie Cole and her team were phenomenal to work with. During the year of our wedding planning Kalie was so attentive and accommodating which was especially appreciated since we were planning from out of state. We sent her endless emails and questions in which she always responded promptly and enthusiastically. She helped us plan our dream wedding while respecting that we needed to stay within a budget. We loved the indoor reception area, but the outdoor area with views of the Mississippi and downtown skyline were the talk of the night. It was a beautiful place for our outdoor cocktail hour. The food catered through Mintahoe was good, and the service from the bartenders and wait staff was flawless. Our guests are still talking about how wonderful the evening was, and how impressed they were with every aspect of our venue. I would strongly recommend that any future bride and groom have their wedding at Nicollet Island Pavilion. Thank you Kalie Cole and your team for everything! We are so grateful and the reception could not have run more smoothly.

Joanne M.

Married on 10/26/2019

Outstanding service

I worked with Gabby from Mintahoe for a wedding at NIP in August. I was so impressed with the service Gabby and her staff provided. As a wedding planner, I have pretty high standards - and Gabby went above and beyond at every opportunity. We had a large wedding in Covid times which is difficult, but Mintahoe had excellent guidelines for us to follow and everyone worked together to insure that safety was first, and that the bride and groom had a wonderful day. I can't recommend them enough.

Amanda S.

Married on 10/12/2019

So glad we picked NIP for our wedding!

I am so glad we picked NIP for our wedding! About 6 months before our date, the consultant in charge of NIP changed. I will say, before this change, we were not having a fantastic experience. But the new consultant Gabriella was awesome. I loved working with her. She was responsive, professional, and organized. If you can work with Gabriella, she will take care of you and it will be perfect! Our day was flawless and she went above and beyond to help us achieve our vision. Thank you Gabriella!

Kevin

Married on 08/26/2016

Just had our ceremony and reception at Nicollet Island Pavilion. Fantastic venue for many reasons, here are a few. The island is a getaway within Minneapolis with ample parking. It is walking distance from the Nicollet Island Inn which made it really easy to coordinate logistics of getting ready with photographer and videographer, if you choose to get ready there. The grounds around Nicollet Island are gorgeous. Endless photo/video opportunities with green space/river/bridges/exterior of Pavilion. A big factor for us was that we wanted an outdoor ceremony, and NIP provided a great back up option for bad weather with the permanent tent that has great views of the river. We had nice weather, which meant cock tail hour was underneath the tent and decking around the river - easily our favorite space for cocktail hour that we saw. Inside the venue is beautiful as you can see with pictures. Lots of options for decoration/lighting/ table set up, etc. I do believe that some of the 'extras' were unfairly priced, but balanced out with the option to split a few 'extra' costs with other wedding same weekend if you agree to same items. I also believe the food and beverage is over priced, but they are up front and clear about costs. The entire staff was fantastic to work with. Two main shoutouts for the staff. First, to the event planner, Kalie, who is great at her job, super helpful, responsive, and very easy/pleasant person to work with. Second, the event captain (Tyler) we had during the wedding was very attentive, personal, and kind. Example: He noticed the maid of honor was so nervous for her speech that she did not touch any of her food. He offered to box it up, reheat it and serve again after her speech, and then encouraged her right before...That is service. Everything went off without a hitch, and I felt like we were in excellent hands in case anything did go wrong. We heard excellent reviews about the food, venue, service, and beauty of the location.

I may be bias, but this is the most beautiful wedding venue I've ever seen. Between the rustic, but classy indoor space, the relaxing river and the downtown views, it has it all. The staff did an excellent job from our first meeting with the wedding coordinator to the bartenders the night of. I couldn't imagine having our ceremony and wedding anywhere else.

Aly

Married on 09/14/2014

The Pavilion is the most amazing place to be married. The staff is super helpful, the food is delicious (via Mintahoe Catering), the location is gorgeous.

Our wedding at the Nicollet Island Pavilion was absolutely beautiful!! I knew the minute I walked into the Pavilion that it was our venue. The exposed beams, brick, patio, landscaping and downtown Minneapolis views/Mississippi River were gorgeous! My NIP planner was extremely helpful and sweet :) Because I was planning from afar, we spoke via email and she constantly kept up with me and was always quick to respond. On the wedding day, we had a few minor hiccups, but nothing out of the ordinary and the Pavilion had everything sorted out within a matter of minutes. Everything went very smoothly. I also liked that Mintahoe was their partnering caterer so I didn't have to pick and choose. The food was absolutely delicious and the bartenders/event staff were awesome!

If you're looking for a stunning venue to host your wedding in downtown Minneapolis, right on the Mississippi River.. the Nicollet Island Pavilion will take your breath away! I'm so happy we chose them as our wedding location!

We recently held are reception at NIP and it was amazing! We offered food stations instead of a traditional sit down dinner and they were a huge hit! People raved about the food and uniqueness of the space. The venue can get quite pricey though - the ceiling treatments are a big added expense as is heat for the cocktail tent (if you're having the reception in the winter. In my opinion though, the location of the venue and the uniqueness make up for the cost. We loved our reception and wouldn't change a thing!

Stephanie

Married on 05/25/2013

Nicollet Island Pavilion was an absolutely stunning wedding venue for both our ceremony and reception! All of our services were handled professionally. I would recommend this venue to anyone looking to do their wedding in downtown Minneapolis. Where it is located right downtown and on the river, it doesn't necessarly feel like you are RIGHT in the middle of all the downtown traffic.

We had amazing feedback on this venue from our guests, they all thought it was absolutely fantastic!

We loved having our Reception at the Pavilion and our guests had nothing but good things to say! We worked with Kalie as our event coordinator, who could not have been more pleasant or professional to work with! She was very responsive and helped us to make the event exactly what we wanted! You really can't beat the wonderful location here, right on the river, in downtown! The space inside is beautiful and we had the big lights hung which I think really makes the space feel even more beautiful. We had our cocktail hour outside/ and in the tent area, which was beautiful. We even set-up yard games on the grassy area which added a fun element. Because we wanted to get married in a church, we ended up having our ceremony at Our Lady of Lourdes Catholic Church, which is right across the river, so guests could park at the Pavilion and then walk between the two spots easily. This was a nice way of making it more convenient for folks and since we didn't have a break between the ceremony and reception, it was really fun and cohesive. Our only issue with the pavilion was the large cost and that it felt like several extras ended up making it even more expensive.

Bridget

Married on 08/29/2015

We recently had our wedding (both ceremony and reception) here and it was lovely. The best part about this venue is definitely the location - it's right on the river in downtown Minneapolis and has lots of gorgeous spaces for ceremonies and for cocktail hours.

The staff the day-of the event was great. We served a family-style meal and the food all came out quickly and well prepared. We were very pleasantly surprised with the quality of the food - it didn't seem like standard 200-person-wedding-fare, but was actually really delicious. And the coordinators at the venue helped us with all our different questions and were very helpful on being flexible in the months leading up to the wedding as we need to make changes and revise things for our day.

They were definitely the most expensive venue we looked at, and there were a LOT of additional fees on top of the food/wine. They do their best to lay out all the fees so that it doesn't seem like they hide anything from you during the review process, but at the end of the day, it did seem like they "nickeled and dimed" us a bit in terms of all the various add-on charges. Definitely didn't take away from the day-of experience, but you should be prepared to spend more here than at most other Minneapolis venues and have a lot of add-on charges.

Maggie

Married on 08/01/2015

Hidden costs

I loved my wedding at the Pavillion, but that is no thanks to the staff there. You WILL incur unexpected additional costs. Our menu prices went up as we were "grandfathered" in to the new years pricing, which I would assume is added every year.
The tasting is fun, but you won't have the opportunity to try many of the items that you might want to add to your menu. We took a risk on appetizers that we didn't sample and I was not impressed. However, the main course was good.
The venue coordinator had no knowledge of the menu or the venue in general. She could not answer any of my questions regarding the appetizers or dessert options.
So overall, if you have an unlimited budget and can hire someone else to do the planning for you (rather than the onsite venue coordinator) then this is the venue for you!
Are you interested?
Send a message