34 Reviews
Recommended by 100% of couples
Quality of service

5 out of 5 rating

Average response time

5 out of 5 rating

Professionalism

5 out of 5 rating

Value

5 out of 5 rating

Flexibility

5 out of 5 rating
26 User photos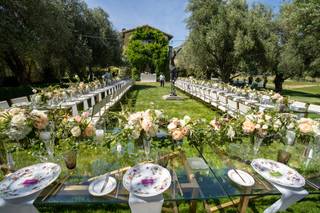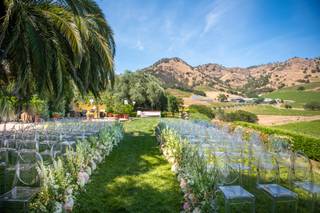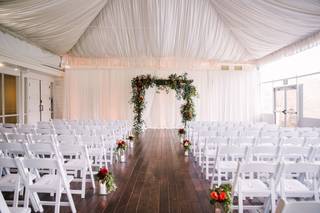 + 22

photos
Talia A.

Married on 06/05/2021

The Most WONDERFUL Wedding Planner

I cannot put into words how amazing Sharon was throughout our entire wedding planning process. As an initial 2020 bride, Sharon helped us through seamlessly as we had to postpone and reschedule our wedding. From rebooking vendors, booking new vendors, and all the logistical nightmares that COVID brought, Sharon made it an absolute breeze. It is clear that Sharon is so well respected in the wedding planning community - her connections are unparalleled and make for a wonderful wedding. Sharon is top notch - her kindness, understanding, advice, willingness to just listen and talk are unmatched. She doesn't only make the wedding planning process smooth and seamless, but she does everything she can to make your wedding day calm and stress free - I did not have to worry about one thing, make one decision, address one issue - Sharon had it all covered. You will not be disappointed if you hire Sharon and NVCE. She is unmatched and a truly wonderful person to work with. Our dream wedding would not have been what it was without Sharon's expertise.

Napa Valley Custom Events's reply:

Thank You Talia!
It's was a pleasure working with you, Matt, and your mom. I love what I do and always feel privileged when a client puts their trust in me. I wish you a lifetime of happiness!


Sara

Married on 06/01/2021

Seamless Support from Start to Finish

We were very fortunate to have had a wedding planning guardian angel that supported and guided us throughout our journey to 'I Do', and her name was Sharon!

From the beginning of our working together, Sharon was helpful with ideas, respectful of our budget and thorough in her communications. Our engagement was not long (just 6 months), and our jobs did not allow a lot of time for taking on the planning process ourselves, so we were looking for a moderate level of logistical support and creativity. We spoke to several planners in the area, and Sharon stood out immediately because of experience level, clear communication style and professional enthusiasm aka we knew she'd be fun to work with, but she'd also get things done! Plus, she respected our budget, and worked with us to find a proposal that was fair for both parties, so we knew we were in good hands with someone we felt we could trust.

Sharon's years of experience means she has built an incredible network of vendor relationships, so she was able to quickly connect us with her network - particularly our florist Julie Stevens (who we also recommend!). If we found a vendor on our own, Sharon was fair in reviewing them and giving an unbiased assessment.

Sharon is also talented creatively, and helped us come up with several guest experience perks that made the day special without having to break the bank.

However, where Sharon really excels is communications (and patience!). She is incredibly thorough, so she kept us on track. She also navigated constant questions from our family, even taking extra calls with parents to help ensure everyone felt comfortable with the plan. She also worked tirelessly as an advocate for us with our venue regarding gift bag logistics, wedding block needs and overall set up details. Without her, we don't know how we could have tackled it all.

Needless to day, the day was a success, and our wedding was a dream come true for us. It was seamless, and everything went smoothly like a well-oiled machine. All of that credit goes to Sharon. She made it possible for us to focus on the moment, ourselves and our guests while she made the magic happen - truly like a guardian angel. Plus, the cherry on top of the sundae was our other vendors telling us after what a tremendous job she did to keep them coordinated (and family members of ours also in the event coordination business sharing how mind blown they were by her service/professionalism).

We can't speak highly enough of Sharon, and can't thank her enough for the tremendous job she did making our wedding the best day of our lives!

Note: It should be noted that our wedding was at the Silverado Resort & Spa. Sharon would be an excellent planner regardless of venue, but if you have booked that venue/or are considering it, Sharon is a expert at navigating the Silverado! She has both worked there previously, and done tons of weddings there afterward, making her the absolute go-to for the venue. She knows it like the back of her hand, and it made all of the difference when it came to the final touches regarding day of logistics!

+ 8

photos

Rachel M.

Married on 08/17/2019

Best day ever!

Sharon was amazing and I am so glad I hired her! We had our wedding at the Hills Private Estate, a venue where only Sharon has exclusive access. The venue was amazing and Sharon had every detail nailed down to a T. We had some unexpected surprised come up, but Sharon was right on top of it and quick to think on her feet and keep our day moving. She was truly amazing and very communicative throughout the entire planning process, as well, and was always happy to take my phone calls to talk through whatever new detail I wanted to discuss. We truly bonded with Sharon throughout the entire process and threw her plenty of curve balls (aka. a bounce house), and she did an amazing job at working around the clock to make our vision come true and capturing our day perfectly. She is fun, funny, smart, patient, and incredibly kind, and I would hire her again in a heartbeat. Thank you for everything, Sharon!!

Napa Valley Custom Events's reply:

Thanks Rachel!
It was a pleasure working with you and Sandy in planning your wedding as well. I think the bouncy house was a HIT!

Are you interested?

Send a message

Randi

Married on 07/06/2019

A dream wedding come true

Sharon did an exceptional job bringing my fiancé and I's vision to life on our wedding day. We were planning a big jewish destination wedding in Petaluma (from New York) and relied on Sharon heavily to assist us in the planning and coordination. Sharon had a ton of patience in working with us especially when we were indecisive. She was always reachable via phone, email, and text whenever we needed her- we literally spoke to her every day (even 3 times a day) for 14 months. She was extremely reliable and was an excellent partner throughout the process. She gave my fiancé, myself and my mom a lot of relief in planning our wedding from a distance. On the day of, everything went very smoothly because Sharon had it all under control! Sharon exceeded our expectations- our wedding was a dream and Sharon helped make this happen. We loved working with her and would highly recommend her.

+ 3

photos

Brian G.

Married on 10/13/2018

Sharon Exceeds All Expectations!

You and your partner are planning the most important day of your lives. It can quickly feel overwhelming. Where do you start? Are your Google searches leading you to the best answers? Who can you rely on for help?

We experienced all of these thoughts and feelings when we started to plan our own wedding. To add to our complexity, it was a destination wedding on the other side of the country. We knew we had to hire a wedding planner and there was no shortage of options in the Napa and Sonoma valley. We had a few calls with different planners, yet the minute we hung up the phone with Sharon Burns of Napa Valley Custom Events, we knew it was a done deal. We called her back within minutes and basically proposed to her to be our planner! It was a decision that felt so right; it proved to be the best decision of our entire wedding planning process.

Sharon's experience, expertise and outstanding reviews all speak for themselves. She knows the business. She knows all the right people. She is well respected in the California wine region. She demands excellence from all those she works with. She has the ability to know when to fully support your wants and desires, while also adding in a dose of reality to your wedding dreams.

As a gay couple, one may think we posses a level of expertise on design, flowers and fashion. Sharon quickly found out this was far from reality. She filled in all of the spots where we were "weak" and supported or molded all the thoughts and wants we had in areas that were our non-negotiables. She helped us build, manage and stick to our budget throughout the 13 months we worked together leading to our wedding day. She maintained our vendor contracts, worked hard in negotiating hotel wedding blocks and even managed most payments throughout the whole process. So many of the stresses and mundane tasks of wedding planning and execution weren't even on our radar as Sharon took care of them all.

We were already floored by all of her work done leading up to our wedding; then THE DAY came. Sharon delivered even more then we could have imagined! She was at our venue for well over 13 hours preparing, organizing, leading and even calming us throughout the event. We worried about nothing and got to enjoy everything. She ensured our whole wedding party was in place when they needed to be, our families were calm and relaxed, and, of course, that we were both smiling and enjoying every aspect of our day. Sharon even made sure that we were eating and staying hydrated throughout the most memorable day of our lives.

The day was simply perfect! So much of that joy has to do with Sharon Burns and Napa Valley Custom Events. We cannot speak highly enough about her; words do not do justice to the thanks she deserves.

Thank you Sharon, you knocked it out of the park!


Brie

Married on 08/11/2018

My Sharona!! aka Sharon at Napa Valley Custom Events, where do I begin to explain how amazing she was! She deserves more than a 5 stars on her ratings, she truly made my wedding experience amazing! Planning a destination wedding isn't always the easiest to do, but knowing I had Sharon helping me every step of the way, made it a stress free process. She holds herself/team and her vendors to such a high standards, and it shows. She only accepts a certain amount of weddings a year so book her quickly, she is a thousand percent worth every penny. I have made a lifetime friend and will never forget how hard she worked to help make my wedding everything I ever wanted it to be. Don't hesitate to call, booking her will be one of the best decisions you will make!

Jon

Married on 08/04/2018

We would heartily and earnestly recommend Sharon Burns and Napa Valley Custom Events!

We asked Sharon to plan our wedding roughly twelve months before the event. We are a working couple; an executive and small business owner, in our 50's, live in the Seattle area and were super excited to get married in Napa. Our lives are extraordinarily busy, and our initial instructions were that we "want the same wedding that we attended for our friend", because we don't have time to make decisions. Little did we imagine that during the planning journey, how different our event would be than our friends!

Sharon provided thoughtful, balanced and pragmatic options, opinions and direction on all aspects of the event. The suppliers that we chose, were professional in every aspect or our dealings and when it came to our event, they performed marvelously. On the day of our wedding, Sharon and all the providers gave us all an experience that both we and our 80+ guests will never forget.

Sharon was able to deal with our schedules and budget and provide us the information that we needed to make decisions on when we needed to. Her communication was direct and timely but most importantly she was able to deal with our vision of the event and the experience we wanted to give our guests. On several issues, we asked Sharon and her providers to do aspects of their services differently than they ever had before and the results were amazing. If you are looking for an event planner located in the greater Napa area, hire Sharon Burns!


Madisen B.

Married on 07/28/2018

Madisen and Chase 7/28/2018

My fiancé and I worked with Sharon closely over the past 10 months to plan our dream wedding in Napa! Sharon was always reachable and ready to answer our 10,000 questions, and if she didn't have an answer to our crazy requests immediately, she would find out how to make it happen. She gave us great vendor suggestions and most importantly, peace of mind during the entire process. Sharon has great relationships with her vendors and it shows in the quality and professionalism of their work and how they show up for her. She was mindful of getting us the best deals while delivering exactly what we wanted and took care of every detail. As an anxiety filled, "type A" bride, I was calm and collected and fully enjoyed my entire wedding day thanks to this woman. I would rate higher if I could.

+ 2

photos

Joe A.

Married on 07/21/2018

Perfection....that is the only word that matters as it relates to our experience with Sharon and her team. From the moment we met Sharon, we knew we were in great hands. She seems to know everyone in Napa Valley and they certainly know her. Her connections with various vendors ensured an dream like wedding experience. The facility was beyond beautiful, the officiant created a perfect "reverent" but fun ceremony, the food was mouth watering, the musicians had our reception hopping and we even think she had something to do with the 80 degree, light breeze weather. We couldn't be happier with our experience with Napa Valley Custom Events. Sharon is now a friend for life who helped create the very best life long memories at our wedding.

Joanne

Married on 06/16/2018

Sharon Burns (aka Napa Valley Custom Events) is an amazing 'wine country' wedding planner! Not having a clue as to how to plan a Napa "destination" wedding from afar (i.e., the east coast), my daughter and I "found" Sharon on the internet and interviewed by phone; she provided a wealth of information to us during those phone calls, even before we had made a commitment to work with her. She had the unique ability to relate to both the bride-to-be and the mother-of-the-bride-to-be and we felt very comfortable in her confident hands. It turned out that the generosity of time she provided at that time was a precursor to the generosity of time (and energy) she spent with us throughout the 12 months we worked with her. Based on her conversations with us about our preferences, style, "look," and ballpark budget, Sharon took us to visit 12 potential venues in a whirlwind 2-day visit. We fell in love with one particular venue, picked a date for the wedding a year hence, and began the process of planning a wedding. So many details, some large, some small! But Sharon provided advice and guidance throughout, along with suggestions of excellent vendors. We learned to appreciate the importance of the vendors working well with each other as well as their respect for working with Sharon. Everyone she recommended was excellent and easy to work with and was able to offer us services within our budget parameters. The day of the wedding came off even more beautifully than we could have imagined. Nothing went wrong! Sharon and her staff were there to coordinate all the vendors and to usher our guests as they needed to flow from the ceremony to cocktails to dinner to dancing. Her competent staff were there for every aspect of the event, including boarding the buses to and from the venue as well as overseeing the cleanup to be certain everything was properly accounted for. In short, if you are planning a wedding in the Napa region, look no further than Sharon Burns!

Allison

Married on 10/14/2017

Sharon was wonderful to work with. I primarily worked with another planner in her network that we contracted through Sharon, but all of our interactions with her were speedy and professional, and when we ran into big problems with the Napa and Sonoma wildfires, she was at the ready with solutions and was compassionate and understanding during such a chaotic time. Sharon really knows her stuff, and I would highly recommend her services!

Mary

Married on 08/06/2016

Sharon is simply amazing - I can't imagine having done our wedding without her. We got married at a private estate in Napa to which Sharon has exclusive access, and it was the most wonderful experience, from start to finish. Sharon is so warm and comforting and makes you feel completely secure that everything is under control (and it is!).

One of the things that made me feel so good about choosing Sharon over the other planners I initially spoke with was the high degree of respect that she has within the Napa community. She knows everyone, and they all love her! It means a lot when all of the vendors for the big day have such high opinions of her - they all work so hard and so well together, and it really makes a difference.

There were so many details that went into this wedding - many of which Sharon thankfully shielded me from! I truly never worried throughout the planning of the event - I always knew she was on top of everything. She is responsive, pro-active, organized, invested, and best of all, down to earth and just an absolute pleasure to work with. I honestly miss her now that the wedding day is over! If you are planning a wedding in Napa, Sharon is without a doubt the best. You will love her, and you will love your wedding!

Lauren

Married on 06/11/2016

Sharon Burns is seriously the best!! She took my vision and turned it into a magical weekend with our dream wedding! She made sure that everything was perfect and made sure we received everything we wanted. She has a great relationship with so many vendors and it was not hard to make decisions with her there to help. I feel so lucky to have worked with Sharon and she now holds a special place in my heart. Thank you again Sharon, for the best day of our lives!

Jenny

Married on 06/04/2016

Sharon is absolutely incredible! My husband and I were married at a private estate in Napa and I had a very specific vision for my wedding -- Sharon was able to understand that vision and help create exactly what I had in mind with complete perfection. I am not exaggerating when I say that she was able to make every single one of my wedding dreams come true. Sharon also has incredible relationships with her vendors. As a wedding planner, vendor relationships are very important. All of the vendors that Sharon recommended to me were top notch. I knew I was in good hands with a recommendation from Sharon and everything was delivered on my wedding day as promised.
In addition to executing everything flawlessly, Sharon has a wonderful personality. She made me feel so comfortable and I trusted her immediately. She is kind and warm, and has a great sense of calm about here (which is important for anxious brides!).
I loved every minute of planning my wedding with Sharon and I miss her very much now that the planning is over!

Paul

Married on 03/20/2016

We hired Sharon and Napa Valley Custom Events to plan and coordinate our wedding and we can't say enough how happy we were with everything. Sharon was proactive and a pleasure to work with. She paid great attention to detail and our events came off flawlessly. All of her vendors provided great service and were first class. Although we planned one of our weekend events on our own, Sharon was happy to make recommendations on the vendor and help with the coordination. Everything was outstanding. We could not have asked for anything more and Sharon was wonderful to work with. If anyone is considering working with Sharon and NVCE, you could not find a better wedding planner. Thank you Sharon for all you did for us.

Napa Valley Custom Events's reply:

Thanks Paul for your kind words. It was a pleasure to assist you in planning your wedding. I wish you many years of happiness!

Sharon at Napa Valley Custom Events is AMAZING!!! She planned our October 2015 wedding at Brix and it by far exceeded our expectations!!! Sharon has the best vendor connections and is extremely knowledgeable and helpful! Sharon made the whole planning process fun and stress free!! I highly recommend Napa Valley Custom Events!!

Sandy

Married on 10/04/2015

We are grateful beyond words that we found Sharon and Napa Valley Custom Events. She knows this industry and area inside and out. We knew we were in capable, thoughtful and fun hands every step of the way! As we toured venue options with Sharon, we were so impressed with her experience, knowledge and most of all how everyone in the industry we met along the way clearly respects her. She sets high expectations and her vendors are eager to meet (exceed!) her expectations.

Once our venue was chosen we had so much fun sending Sharon our ideas and watching her set them into reality. She handled every detail allowing us to relax and enjoy the process. We are not local to the Napa area. Sharon did a beautiful job communicating over phone, email and photos as we planned from out of area.

During our wedding weekend, Sharon was amazing handling every tiny detail and anticipating what we may need to plan ahead for. Words can't express the confidence, support and kindness Sharon provides and the amazing impact it had on our weekend and our special day.

I am excited for the couples who trust Sharon with the planning of a day they will fondly remember forever. Our friends and family are still saying "it was hands down the best wedding they ever attended".

Brittny

Married on 04/25/2015

My husband and I had our wedding at a family vineyard in Napa and Sharon not only coordinated the whole thing, she knocked it completely out of the park. This was a destination wedding for not only ourselves, but all of our 125 guests. We are so thankful to have had her throughout the entire process. It was way better than any wedding I had imagined.
I flew up to Napa twice and felt that I could have even just gone once. She knew the ropes so well that she suggested and handled aspects that I never even thought about, but were important. Another HUGE part to it was that the vineyard was under construction the entirety of the planning process. She developed a great relationship with the contractors, estate owner, and winemaker to ensure that everything would be ready for the wedding day. She also completely designed the ceremony, cocktail hour, and receptions sites to my taste and they turned out GORGEOUS. It was all transformed in a day and then back to normal the day after with no input from myself or my family.
Her vendors are absolutely top notch. She has amazing relationships and partnerships with everyone we used and was completely open if I wanted to bring in someone different. She coordinated everything between all of them and they did an outstanding job. My husband and I were told countless times over by our guests that it was the best wedding they had ever been to. It all just came together so perfectly and I have Sharon to thank for that. It was an absolute pleasure working with her the entire way through, from almost a year out, to the day of. She was easily accessible, and could always give me an honest opinion. I relied on her knowledge, expertise, and opinions on pretty much everything. I never could have done this wedding for a second without her. I am so glad that I can look on my wedding day and engagement as a lovely, stress-free, and exciting time. Thank you, Sharon, from the bottom of our hearts for the wedding of our dreams.

Stacey

Married on 08/31/2014

Sharon is absolutely phenomenal! I enjoyed working with her and highly, highly recommend her.

Stacey

Married on 08/31/2014

Sharon, the owner of NVCE, is phenomenal. She was our wedding planner and did a fabulous job. Our guests were incredibly impressed and multiple people have called our wedding the "best one they had attended." Sharon has a variety of vendors with whom she works but is also happy to work with new ones. I particularly like that Sharon worked with us and the vision of what we wanted for our wedding as opposed to pushing her own ideas and vision.

Luanne

Married on 06/28/2014

Sharon Burns (Napa Valley Custom Events) was extremely helpful with planning our daughter's destination wedding in Sonoma Valley, California. She truly went above and beyond to help our daughter realize the wedding of her dreams. Making the planning fun and handling so many of the important details helped reduce the stress considerably. Her accommodating, positive attitude meant a great deal to us. When my daughter and I visited the area one year before the wedding, we knew we were in good hands when Sharon patiently spent two full days with us, showing us numerous venues for the ceremony, reception, and rehearsal dinner. She was thorough with wedding details and extremely knowledgeable regarding area vendors, which is crucial. Her assistant, Jessica, was also very helpful - they made an excellent team the day of the wedding. Here's Sharon in a nutshell: the sole of my husband's shoe separated from the top of the shoe 30 minutes prior to the wedding ceremony. He found Sharon and said, "Sharon, we have an emergency." And she replied, "I love emergencies!" The problem was quickly rectified :) There's no need to look elsewhere; you will not be disappointed with Sharon. We felt blessed to have found her!

Lyndsay

Married on 06/28/2014

I cannot say enough wonderful things about Sharon. She provided guidance from beginning to end and even though during the planning phase she ran into some serious personal issues and performed a personal move you wouldn't know it by the level of care and detail she paid to our wedding. She provided amazing references for all the vendors which is so helpful when planning a destination wedding – as I live in North Carolina. Also, Sharon really worked with me on the budget and was on my team when dealing with the vendors and pricing which I really appreciated! For instance, she helped reduce our floral estimate to be more in-line with our initial budget by working directly with our vendor.

The day-of was seamless because Sharon and her assistant Jessica were right by my side the entire day making sure everything went as planned. If you're looking for a very detailed, organized coordinator that is also just a kind, sweet and fun to be around person – than I would highly recommend using Napa Valley Custom Events for your next event!

Sharon - Thank you for making the wedding planning process so much fun...I will miss talking with you on a weekly basis but feel I have a lifelong friend in Napa and you in Charlotte!

Jolly

Married on 12/07/2013

Sharon Burns/NVCE was totally spot on in planning our wedding. From the time we talked to her until the end of the event, Sharon was very professional, concise and thorough. My husband and I lives in New York. We planned the wedding with Sharon via email and phone calls. I never felt nervous or stressed. I would recommend her to future brides in Napa.

My father-in-law, who has more than 50 years of experience in the hospitality industry, complimented Sharon on the PERFECT execution by the entire team on the wedding day. My husband and I didn't have to worry about a thing and were able to enjoy our wedding and spend time with all our wedding guests. Moreover, the planning process was made easy by Sharon's deep knowledge on all the vendors and great recommendations. I would recommend Sharon to any future bride planning a wedding in the Napa area.

If you want to have an event in Napa, you should go to Sharon and look no further. She is incredibly plugged in to all the best venues and service providers, and is just one of those people who gets things done in an efficient and pleasant manner. We had a terrific experience by just going with everything she suggested (after we had given her a general idea of the type of event we wanted).
Are you interested?
Send a message