Reviews
5.0 out of 5 rating
Quality of service

5 out of 5 rating

Average response time

5 out of 5 rating

Professionalism

5 out of 5 rating

Value

5 out of 5 rating

Flexibility

5 out of 5 rating
100%
Recommended by couples
21 User photos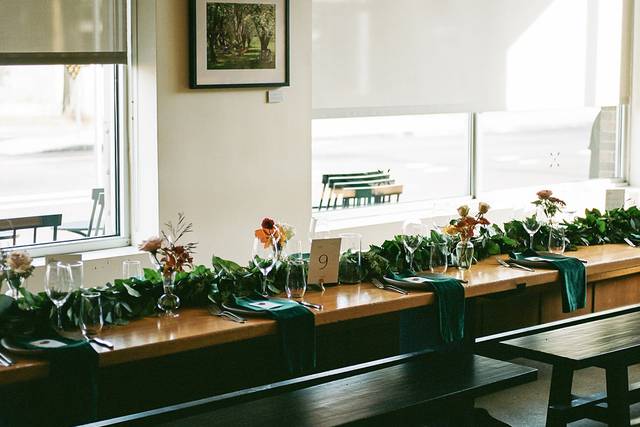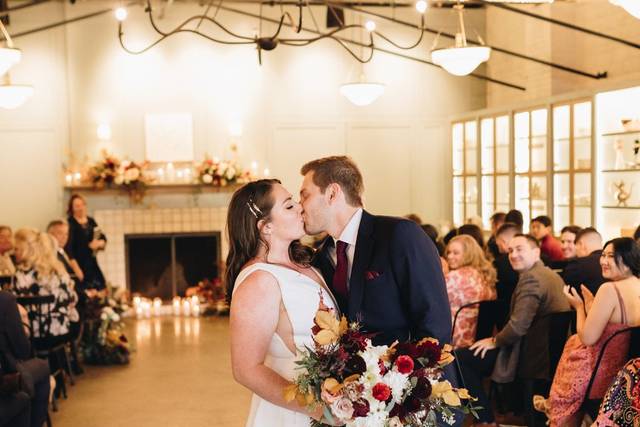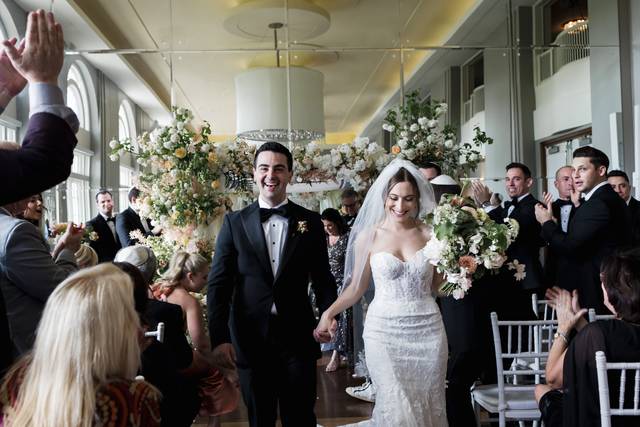 + 17

photos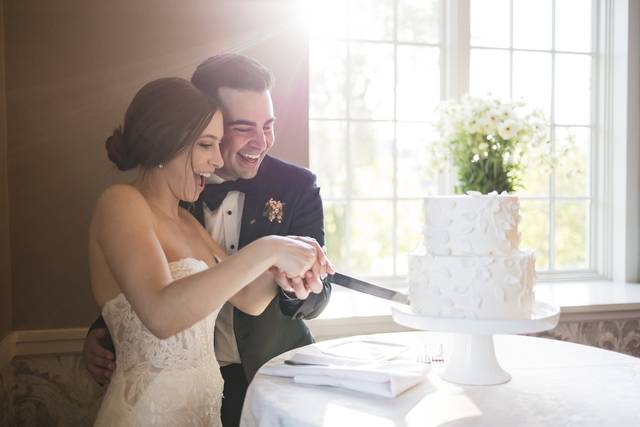 Sally

Married on 11/05/2023

Above and beyond! Best Decision Ever!

Words cannot express how thankful we are hiring NAED as our partial planner and florist! My friends were surprised how chilled I was thru out the process, and I think mostly because of NAED! Naomi and her team were very on top of things and went above and beyond in helping us even when we were physically in another state the first half of the planning months! We booked her because she's a planner also a florist, and most importantly, her company has inventory for us to rent out. Eliminating the number of vendors has cut down unnecessary communication between various vendors! There were some last-minute fixes that she helped us with on the day of, which made one of our guests very satisfied! What impressed me most was her aesthetics! If you are looking for pretty Instagram level picture for your wedding, stop looking and just let NAED do the magic! I guarantee you that this will be the best decision you ever made in the planning journey!

Michelle P.

Married on 10/08/2022

We love Naomi Anderson Events!

Naomi and her team (shoutout Rossi and Mariah) were the perfect people to help with our day.
We hired Naomi for design and coordination and it was the best decision we made!
From a design aspect, Naomi has such an eye for making things beautiful. We more or less gave her a feeling that we were hoping to cultivate for our day and she executed it perfectly. A super great perk is that Naomi has an inventory of things such as votives, sign frames, card boxes etc which meant we didn't need to buy/rent those and of course they are beautiful.
From a coordination standpoint, Rossi was our main coordinator and she was lovely to work with. We wanted to keep some aspects of a traditional wedding and reception but we left certain things out and Rossi made sure our evening flowed well and was cohesive. We had some last minute personnel changes at our venue and Rossi never even missed a beat and our day was perfect.
From our first phone call to the actual wedding, we felt loved and like we were VIPs despite knowing how busy this team is. They helped to make the planning process fun and much less stressful. They were so communicative and would always respond in less than 24 hours and even late at night. I said it before but Ill say it agin; hiring NAE was the best decision we made in the planning process!

Dan P.

Married on 08/20/2022

Peace of Mind

Naomi has great attention to detail when it comes to planning and decor. We had a few initial sessions to iron out the details so that we wouldn't have to worry about anything on our wedding day.

On our wedding day, it felt like time was flying by and it was great to have Naomi's team to ensure everything was moving smoothly. There was at least one unexpected issue that Naomi was able to resolve for us and we were spared the stress. As a couple, we were able to focus on spending time with our loved ones and taking in every moment. We are so grateful that we had Naomi on our team!

Are you interested?

Send a message

Leidy K.

Married on 08/14/2022

We are so glad to have Naomi as our wedding coordinator!

My husband and I got married in August 2022, and we only decided about 2 months ahead of time that we wanted a day-of coordinator. Naomi was quick to respond and set up a meeting with us. We expected her to be involved only the day-of, but instead we communicated with her throughout the whole two months. She was thorough with our wedding plan, was communicative with all of our wedding vendors, and on-time to all of our meetings. On the wedding day, my husband and I did not have to worry about anything vendor-related; she and her assistant Blair took care of it all which was such a relief. We were able to enjoy our day instead of worrying about all of the little details that a wedding entails. They also set up our flowers and arranged our tables beautifully! I would definitely recommend Naomi and her team for your wedding day!

Lynnette

Married on 06/24/2022

Incredible, top notch, professional, the type of person you want to be around!

Naomi Anderson and her team did a phenomenal job with our wedding. Not only did they plan the most beautiful, elegant, romantic, and classy wedding that exceeded every expectation and dream, they did so in only eight months during the busiest wedding year coming out of the pandemic.

Naomi's confidence helped keep us calm during the most stressful times (for example, losing our officiant just weeks before the wedding.) Her positive relationships with our vendor team were noticeable and seemed to help communication between all of us.

Naomi was able to keep us on track with making decisions, which was so helpful as we live out of state and both have hectic busy schedules. The day of the wedding, she immediately got to know the bridal party and parents. She has an assertiveness about her that helped keep our large bridal party on track and at the same time has such an upbeat, happy, positive, and calming personality. Nothing seems to phase her. She's the type of person that you just want to be around!

We would highly recommend her and if we have another event to plan, she will be our first phone call!

Kate C.

Married on 06/18/2022

Fantastic!

I do not want to imagine how stressful my wedding planning and day of process would be if not for Naomi and her team. From the very beginning Naomi's wisdom was so crucial to ensuring that things were set up correctly. Her vision for our venue was also so integral to making the reception beautiful. She has a special ability to create cohesive floral art for both the wedding party and the ceremony and the reception site. I left every meeting with her feeling better, knowing that things would totally work out because she had it under control. I was constantly impressed by her attention to detail and ability to foresee potential pitfalls with the goal of avoiding them. Above all, Naomi and her team were so kind and easy to work with. I cannot understate how important this is on your big (potentially stressful, emotional) day. I felt very at ease knowing that NAED was handling everything for our big day.

Emily S.

Married on 06/18/2022

Best day ever!

We hired Naomi Anderson Events + Design for day of wedding coordination. Rossi was our lead coordinator and she was phenomenal! We were planning the wedding out of state and Rossi was incredibly flexible and easy to work with. She helped us feel organized and at ease the entire planning process and on wedding day. Rossi and Cheri worked with us on the day of wedding helping with everything from decor to timeline to transportation and more! We can't say enough how amazing it was to enjoy the day and know that everything was being handled with so much care and attention to detail. We completely recommend NAED for everything you need!!

Emily F.

Married on 06/04/2022

Best Wedding planner!!!

Naomi and her team are the absolute best! From the minute we hired Naomi I felt completely at ease about the wedding planning process and knew that I could rely on her to make sure everything was being completed on time and with the upmost attention to detail. I am the quintessential Type A bride and I was BEYOND impressed with Naomi's organization and communication. Naomi went over and above to make sure every vendor was communicated with, had all the required timelines and that each little detail was covered and confirmed. The week of the wedding and day of both went so seamlessly, and even with a wedding party of 24 everyone knew where to go and when. I can't say enough positive things about Naomi and would 100% recommend her to anyone looking for a wedding planner in the Minneapolis area!! Thank you Naomi!!! 🤍🤍

Alex K.

Married on 05/29/2022

The day was seamless

Naomi, Rossi and team were instrumental in our big day! The day went off without a hitch! From day one of planning we had wedding experts in our back pocket. I would highly recommend Naomi Anderson Events to any couple.


Naomi Anderson Events + Design's reply:

Thank you! Your day was beautiful and we were so excited to be part of it. We wish you the best. Congratulations!

Kayla

Married on 05/21/2022

Best Decision You'll Make

Choosing Naomi Anderson Events + Design for Month of Coordination and Florals was the best decision we made during the wedding planning process. Naomi and her team will do everything within their power to ensure you have the best wedding day possible. Example 1: We decided to change our entire floral plan and colors just weeks before our day. Naomi provided us with a ton of quotes and design boards until we found one that worked within our budget and was a good representation of our ideas. At the last minute, she had to connect with local flower vendors to get the colors and blooms we really wanted, and never made us feel bad about our indecisiveness, inexperience with wedding florals, or the short timeline. Example 2: Our venue didn't allow setup to start until 12 PM and only allowed one hour for a room flip between the ceremony and dinner. Despite having to fit setup into short periods of time, Sarah and her team rocked it out so smoothly. Every note, comment, or idea we made during our meetings, put on a box, or texted was followed to a tee and matched perfectly with what we had been imagining. Keep in mind, we had roughly 100 bud vases, 60 cylinder vases with candles, charger plates, photos to be put in frames, and oh so much more to set up… and it was all done timely. Example 3: Everything that went wrong with our day was fixed by Naomi's team. When my grandfather's suit didn't fit, our coordinator walked with him to pick up a new one. There were extra boutineers when the groom's got smushed. Sarah and team made sure to come to us with solutions or took care of issues themselves, which meant we never had to stress out. Example 4: Without Naomi and her team, there's no way we would've been able to keep up with our day of timeline. They helped move things along and keep everyone aware of where we needed to be and when. Example 5: Naomi and her team are so nice. While planning and on your big day you need people to calm you down, help you out, and remind you of the big picture - and they will do this. Naomi, Sarah, and team will go above and beyond to make sure that you, your wedding party, and guests are all happy. If you want to have the absolute best wedding day, BOOK Naomi and her team. If you do hire Naomi and her team, we recommend taking advantage of the rentals. Between beautiful gold vases and bud vases (which Naomi sourced just for our day), signs, frames, and so much more - we were able to save so much money. We probably would have spent nearly $1k on decor if we hadn't taken advantage of these rentals. We'd also recommend hiring her team for an extra hour or being really aware of your night of timeline. When you literally don't have to lift a finger or think about your wedding all morning and day, the night hits hard and will likely feel like a disaster even if it actually is going to plan. Sarah and her team got everything in boxes and in carts so it was ready to go, even reminded us of our plan, but having to do it yourself just isn't fun. It'll be so worth having Naomi's team help get flowers (because there will be so many of them), gifts, decor, and people (if you're having an after party) to where they need to go. Our day was absolutely PERFECT because of Naomi Anderson Events + Design. - Package: Wedding Day Management - All wedding florals including ceremony, reception, and personal

+ 7

photos

Naomi Anderson Events + Design's reply:

Thank you so much, Kayla! Your wedding was so beautiful :) We enjoyed designing your florals and managing your day. We wish you all the best!

Amanda D.

Married on 05/21/2022

The best in the business!!!

Naomi with Naomi Anderson Events was the greatest to work with. She was flexible and quick to respond. She did such a great job bringing my vision to life and she played such a vital role in making our wedding day as perfect as it was. Her team member, Cheri, was also a joy to work with day of. Very professional and handled all the things we needed during our event and she was there to cheer us on and keep us in order. It was such a joy working with Naomi and her team! I would recommend to any of my family and friends, without a doubt!

Naomi Anderson Events + Design's reply:

Thank you! Your day was beautiful and all the colors from the florals made everything so stunning! Thank you for trusting us with your day and floral design!

Clare T.

Married on 04/30/2022

Incredibly grateful!

Naomi Anderson and her team offer more than any other planning team I researched and talked to prior to our wedding. I found a perfect match in the Wedding Day Management option, where Naomi and Cheri celebrated my vision and planning, supported and strengthened the process, and then became and integral part of making sure the day of the wedding was a huge success. We happened to have a few 'week of' wedding emergencies that they handled with grace and helped find solutions to make our day happen. Naomi was honest, available and ready to do anything she could to help.

Naomi's beautiful wedding decor inventory and experience in folding these pieces into our day was a game changer. We saved an incredible amount of money on rentals AND their team was experienced in handling and creating beautiful moments with their decor. Their creativity and artistry in a completely new wedding venue (The Essence MN) brought us and our guests so many "wow" moments.

And to finish, you will not find a kinder, more passionate team. You can tell that they absolutely love what they do and want the best for us and our guests. Somehow, Naomi and Cheri attended to me in my times of need while also running our day and having meaningful moments with our guests. I'll never forget when Cheri just jumped in and removed my ginormous veil after the ceremony as if we had known each other for years. That's professionalism and love for their craft.

Megan B.

Married on 11/27/2021

We hired Naomi and her team to design and coordinate our wedding day.

We hired Naomi and her team for design, coordination, and floral services. It is an understatement to say that we were BLOWN AWAY by the work that she does! She truly took my Pinterest ideas and turned them into a reality. Naomi is so organized and kept me on track with my planning, she was also available to answer any questions I had about color schemes, lighting options, etc. Almost everybody I talked to at the wedding raved about how gorgeous all of our floral pieces were. On the day of the event, Naomi and her team handled everything for us while we got to relax and enjoy the day with our friends and family without having to worry about decor and vendor coordinating. Our day seemed to go seamless and I have Naomi and her team to thank for that!

Naomi Anderson Events + Design's reply:

Thank you so much, Megan and Blake! We had a wonderful time working with you from designing and brining your vision to life to managing your wedding day! Congratulations!

Martha S.

Married on 10/09/2021

Calm, Confident, and Flawless

We found Naomi back in 2019 when we were planning for a Fall 2020 wedding. Ultimately, we opted for a micro-wedding with a vow renewal and reception in 2021. Naomi was incredible to begin with and her advice and guidance throughout rescheduling and replanning were invaluable. When our day finally came, she and her team were incredible and executed our event flawlessly. If anything didn't go to plan, we have absolutely no idea because Naomi and Sarah handled it. We felt so comfortable in their capable hands and they brought a calm and confident energy to the management of our day. Naomi also did a beautiful job with our florals, for which we gave extremely little direction. She took our vague request for greenery and white flowers and turned it into an elegant and cohesive design that beautifully matched the venue and our event's vibe. We would give more than 5 stars if we could, Naomi and team were amazing to work with from the start and we'd hire her again in a heartbeat.

Naomi Anderson Events + Design's reply:

Thank you, Martha & Josh! It was a pleasure to work with you and make your day a very special one! Thank you for a great client-vendor relationship :)

Kayla

Married on 09/25/2021

Best decision of our wedding!

Naomi and her team were so much fun to work with! Our wedding day was absolutely PERFECT because of Naomi's hard work.
From the decor and floral arrangements, to not having to worry about our gifts and clean up at the end of the night, to keeping our crazy crew on schedule, and even making sure I had a white claw in hand as I entered the reception; the team really went above and beyond! My Pinterest wedding became a reality!
During the day, my husband and I caught ourselves saying multiple times, "the best thing we did for today was hire Naomi." She truly has the most professional, detail-oriented team and her communication throughout the entire planning process (and even the day of) couldn't be beat.
We literally cannot say enough amazing things about Naomi and her team!

Naomi Anderson Events + Design's reply:

Thank you so much for trusting us with your day! We loved being part of it and making everything so special for you. Congrats once again!

Maija J.

Married on 09/11/2021

If you want to be present on your wedding day....hire Naomi!

Naomi and her team were absolutely essential to helping us have a seamless wedding day. Not only did they help in the weeks leading up to the wedding by providing us with a structured checklist and listening ear to help us feel prepared and confident in our planning, but they orchestrated the event from behind the scenes so my husband, family and I could just ENJOY! Please do you and your loved ones a favor and hire Naomi!! Her expertise is crucial to the most stress-free, wonderful wedding day possible!! (Plus she has a great inventory of decorations and a keen eye for venue set-up to help make your celebration not only run smoothly, but look fantastic.)

Naomi Anderson Events + Design's reply:

Thank you, Maija & Jake! Your day was full of fun and memorable moments and it was great meeting both of your families. Congratulations!

Eric S.

Married on 08/27/2021

Thank you Naomi and Team!

We hired Naomi as a Day of Coordinator for our wedding in August 2021, and we also hired her to do florals and decor. Naomi and team knocked it out of the park! Leading up to our big day, Naomi was always available to provide guidance and recommendations. She noted all the specifics of our day and made sure everything went smoothly despite a last minute switch to our indoor rain plan!

For our florals and decor, Naomi took a couple pictures and a quick conversation and turned them into a beautiful design using 32 different types of flowers and over 200 individual arrangements.Naomi even created extra floral designs for the kids at the last minute which were such a nice touch!

On the day of the wedding, we did not have to worry about a thing! Naomi and her team handled everything for us, and even made sure we had our drinks of choice waiting for us throughout the night. The team was so personable, excellent with our young niece and nephew, and put our parents and the wedding party at ease!

We are so happy with our decision to hire Naomi! She and her team are all around great people that are spectacular at what they do!

Naomi Anderson Events + Design's reply:

Thank you, Eric & Joe! We are still talking about your beautiful wedding and all the amazing florals we were able to create for your day. Congrats again!

Ann C.

Married on 08/21/2021

One of the Best Decisions We Made

Naomi and her team were amazing! She made the day go so smoothly and as a bride I was able to relax knowing Naomi had everything covered! Thank you Naomi for everything!

Naomi Anderson Events + Design's reply:

Thank you so much, Ann & Stu! It was an amazing day and we are so happy we were able to join you and support you. Congrats!

Allison N.

Married on 07/31/2021

Amazing and detail oriented

Naomi and her team were absolutely vital to my wedding day. I could not have done it without her! She was always responsive and her floral talent is outstanding. She remembered every detail and was always prompt with returning emails and showing up to meetings. She kept things under control the entire day and I can't thank her enough.

Featured

Maddy C.

Married on 07/24/2021

Choosing Naomi for our wedding was the best decision we made!!!!!

Words cannot express how thankful we are for Naomi and her team on our wedding day! We have said it numerous times already, choosing Naomi Anderson Events was the best decision we made during the wedding process! She was incredibly helpful in planning for the big day - helping answer any planning questions, coordinating our timeline, communicating between vendors, etc. On the day of the wedding, her team was so amazing helping set up all of the decor and being the point person of the day. We truly feel that everything went off perfectly and the day ran so smoothly, we have her team to thank for being there to help coordinate the details of the day! I loved planning but was definitely overwhelmed at the idea of myself or my family taking on too much responsibility for the day of. She made our lives way less stressful for the wedding, it was so great being able to sit back and just enjoy the day!

The flowers the team created were absolutely stunning! They were everything I envisioned and more. She worked with me closely in planning to nail down all of the design details. She even went above and beyond to find new large vases to use in our ceremony arrangements. With us getting married in July, we anticipated not being able to get any peonies for our flowers given they were out of season. Naomi went out of her way to hunt them down for us & surprised us the night before. The entire venue was decorated so beautiful - I'm so grateful she had an amazing decor selection to choose from that was all free to use with her services!

If you are getting married, you definitely need to book Naomi for all of your flower and coordination needs!!

Naomi Anderson Events + Design's reply:

Thank you so much, Maddy and Phill! It was a pleasure working with you and bringing your vision to life!

Megan A.

Married on 06/18/2021

Naomi & Her Team are AMAZING!

I can't say enough about how incredible Naomi was during the planning (and re-planning, #CovidBride) of our wedding.

Naomi goes above & beyond that of a "traditional" day-of-coordinator / event stylist. She communicated with our vendors prior to the wedding, created an iron-clad day-of-timeline, coordinated our wedding day (ceremony & reception), and did the most beautiful job styling our reception space at the St.Paul Hotel.

If you're a bride or groom, the best advice I can give you is to book Noami and her team for wedding coordination & styling services. It will make your experience planning & your special day so much less stressful.

Naomi Anderson Events + Design's reply:

Thank you so much for trusting us with your day! We enjoyed every bit of it and were so excited for you to get the wedding of your dreams! Congrats again :)

Michaela M.

Married on 06/12/2021

Simply Amazing!

If we could give Naomi and her team more than 5 stars, we would! Hiring Naomi and her team was hands down the best choice we made during our wedding planning process! Our venue required a day-of coordinator and when we started searching for one, we were extremely overwhelmed. We received Naomi's name from a friend and called her right away. We instantly knew she was going to be the wedding coordinator for us - she was organized, calm, knowledgeable, helpful and extremely caring. Throughout our planning process, Naomi was our go-to for all of our questions (especially those related to how to handle weddings and COVID) and she always responded quickly and cheerfully. She made us feel like we were the only couple she was working with (which was far from the case). She was great at communicating with our vendors and wedding party leading up to our wedding which is a huge reason why our day went as smoothly as it did! We also hired Naomi and her team to handle our decor floral. They did an incredible job with our decor on the day of and were very generous with their time and resources. Another vendor accidentally shorted us votive candle holders - which we didn't notice until the day of, but Naomi quickly improvised and did the best with what she had. Our space was beautiful that day/night and that's all because of the hard work of Naomi and her team.

We can honestly say - there's no way we could have planned the wedding of our dreams without Naomi's help! Now that our special day is over, we'll miss communicating with her on a regular basis. We would highly recommend using Naomi and her team! You won't regret it!

Naomi Anderson Events + Design's reply:

Thank you so much for the kind words and for bringing our team on board to support you on your special day! We were delighted to be part of your wedding and bring your decor & florals vision to life! Congrats!

Emma F.

Married on 10/17/2020

Naomi is amazing

Naomi and her team were simply amazing. Supportive. Felixaeble, and responsive. Naomi was there for every up and down there has been planning a 2020 wedding. I could not thank her enough.

Naomi Anderson Events + Design's reply:

Thank you, Emma! We had such a great time managing your day and working with great vendors! Congratulations!

Courtney K.

Married on 10/10/2020

Fantastic Day of Coordination!

We went back and forth for awhile on whether or not to hire someone to help plan and coordinate our wedding day. I am SO glad we did! Naomi and her team were absolutely phenomenal!! They helped with our rehearsal walk through, setting up decor, taking down decor, setting out the desserts, and sooo much more! They put their own little touches into our day and we absolutely loved it. We're so thankful for Naomi and her team. We didn't have to worry one bit on our wedding day because we knew they would be taking care of everything and making sure everything went smoothly. If you're wondering if you should hire Naomi or not, please do it!! You will not regret it! She is so wonderful!

Naomi Anderson Events + Design's reply:

Thank you so much for having us on your day and letting us manage all the details! We had a great time helping you plan along the way and on the day-of. We wish you the best! Congrats once again!

Annicia

Married on 09/20/2020

Off without a hitch

Naomi and her team made our wedding run so smoothly. I truly felt that Naomi had everything handled which allowed me to fully focus on being present at the wedding. Naomi was timely on all communications and was such an incredible delight to be around. She made planning during a pandemic feel so effortless. I'm so thankful we had her and her team.

Naomi Anderson Events + Design's reply:

Annicia & Alec - we had such a great time working with you and helping you bring your vision to life! Your wedding was beautiful and we're so lucky to be part of it. Congratulations once again!
Are you interested?
Send a message