129 Reviews
Recommended by 100% of couples
Quality of service

5 out of 5 rating

Average response time

5 out of 5 rating

Professionalism

5 out of 5 rating

Value

5 out of 5 rating

Flexibility

5 out of 5 rating
5 User photos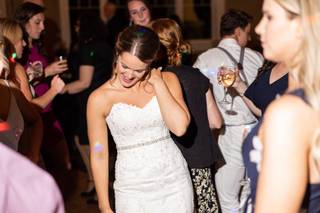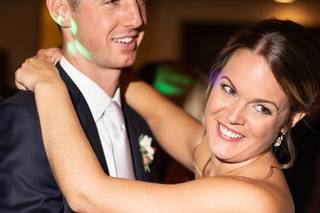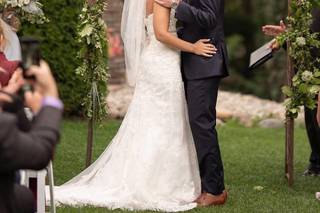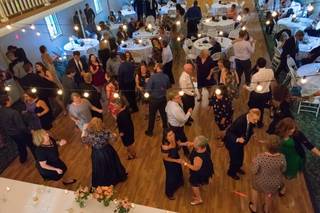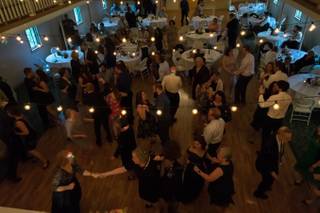 Sarah

Married on 08/06/2022

Absolutely Wonderful DJ!

From the moment I first spoke to Steve, I knew I had found the right DJ for us. I was a covid bride and had to reschedule our wedding and Steve was wonderful through the whole process. Every time I sent an email to him or gave him a call, he made me feel like I was his most important client each and every time. He truly listens to his customers and takes their concerns and requests seriously. Steve also has a planner that he asks couples to fill out and it's so thorough and helpful, it was wonderful and made planning so much easier! He is organized, punctual, and truly is just a wonderful person. By the time my wedding rolled around, I felt like he was an old friend, and I will always be grateful for his help and kindness during such a stressful time. I gave Steve a 'do not play' list and a 'please play' list, and he followed those perfectly and even was happy to let me make mix tape for our dinner music, which brought me so much joy on our wedding day! Steve was also very dedicated to pronouncing everyone's name correctly in my wedding party, and some of them were not easy, but Steve got each and every one correct! There were a few last-minute changes to things and Steve rolled with them and took the stress out of the situation every time I had to bring a change up to him, again, we were so grateful. For example, my venue forgot to put out table numbers for him to dismiss tables for dinner, I felt awful and scrabbled to tell him and apologize for their oversight, Steve just smiled and said he was already handling it and would be dismissing tables by physically walking up to our guests and letting them know it was their turn. That kind of service and adaptability is unfortunately rare, and out of all of my vendors, Steve was the one that I just knew I could count on, and that is priceless on your wedding day. He kept people on the dance floor and even after our wedding, we heard from multiple people how great our music was! We also hired Steve for our photo booth, and we were not disappointed! The booth was awesome and spacious to fit in multiple people and there were so many wonderful props it was hard to choose! The book we received afterwards is something we will always cherish! I cannot recommend Music Unlimited, and all their services, highly enough. You will not regret hiring this company, they are so dedicated to making your vision for your wedding day a reality!

Maggy B.

Married on 06/25/2022

Awesome music all night long


Our start time was 5pm, and when we arrived at 4:30, Steve was 100% fully setup and waiting for us. I approached Steve (I'm the father of the bride, responsible for the reception) and Steve had all of the notes we sent him, the playlist was ready, and he was totally prepared. The equipment was setup perfectly …

The bridal party was running late, and as the father of the bride, I was getting nervous and worried for the guests – Steve assured me that as long as we have food, and drink – the guests are just fine, and you know what, they really were – so I really appreciate Steve helping to keep me calm. Apparently its pretty normal for the wedding party to arrive late.

While we waiting for the wedding party to arrive, Steve and I made our rounds to make sure all of the guests who were going to speak understood how to use the wireless microphone, and to make sure they knew when they were going to speak, and in which order. Very organized, and proactive.

Once the wedding party arrived, Steve introduced himself, instructed the party how to enter the room, in which order, and made sure there was no questions. Each couple had their own song to enter the room. My daughter Ashley was part of the wedding party, and she wanted ACDC Back in Black, … as she entered, the music intro started – there was just so much energy in the room. It was awesome!

The dinner music was also great – some old classics with Frank Sinatra, and some orchestra music with the horns playing … very relaxing, and enjoyable.
The night started just like it ended. Full dance floor!!!

We did have 1 complaint. The complaint we had was that Steve wouldn't let our guest leave the dance floor because he kept playing hit, after hit, after hit and just as one song ended, and our guests were planning to go rest and get a refreshment – next song was another dancer … all night the floor was packed. I was hearing that next time, Steve needs to bring big fans because they were so hot from the high energy and dancing.

The playlist was top notch and just compliments all night long! I think my favorite, was Copperhead Road line dance – the boot stomping was awesome – the entire 2nd floor was shaking!

Steve is a true gentleman, an experienced professional, an expert in this field, and a kind person.

At the end of the night, Steve was just like family and we even departed with a hug – Steve was great and I honestly hope to meet Steve again, just to talk and spend time together. Great person, and the best DJ I've ever experienced!

I didn't mention value yet. You can't beat Steve's value – I would have paid much more for the experience he provided …

Sincerely, Paul E. Berna, (Father of the Bride)

Scott W.

Married on 10/01/2021

Awesome service, great guy.

Was absolutely awesome, 1000% recommend.

Are you interested?

Send a message

Jeanette C.

Married on 04/10/2021

Great DJ and worth every penny! Did i mention affordable

He went above and beyond our expectations. He listens to what you are wanting and always doubles checks to make sure everything is going okay. The photo booth is a total hit as well! Totally recommend him. You won't regret it!

Ashley W.

Married on 08/29/2020

A day we will always remember

Steve was amazing and we are so happy we went with him to DJ our wedding. He spent a lot of his time before and during the wedding to make sure, not only the music, but the flow of the evening accommodated my needs. The sounds and tones of his music fit perfect with how the night continued to flow. Most of all, I loved how he played music that made the older crowd, who sat in the barn due to COVID, feel comfortable and they really enjoyed themselves. We all had a great time. My husband and I would highly recommend Steve to anyone for any occasion.

Erin B.

Married on 06/20/2020

Steve was great!

My husband and I got married on June 27, 2020 and Steve from Music Unlimited was our DJ. He did a great job! He was very communicative and was in contact with me frequently before our reception to make sure he had all the details and knew what we wanted. Everything went smoothly and we had fun!

Jordan M.

Married on 06/05/2020

Wedding DJ

Very attentive to details ( I feel like we had a lot of intricate details at our reception (from a unity candle ceremony, to a choreographed dance))! Very proficient in having a mix of many different styles of music (our dinner music consisted of everything from jazz to country) while keeping the mood/tone that we wanted. As a "music oriented" family there were a lot of compliments for how he was able to accomplish this. Very well done and would 110% hire him again.

Alena G.

Married on 03/10/2020

Best experience ever!

From the very beginning, Steve was 100% on top of my wedding. He even called my venue to make sure he knew exactly what he needed. I needed two separate set-ups (one for ceremony and one for the reception) and he worked with me to figure out exactly what we needed. He stayed in touch throughout this crazy year with COVID which was great. He called me many times the week prior to the wedding to confirm we had everything right and exactly how I wanted it. He even played our first dance song for me to make sure he had the right edition. Josh was our DJ day-of and he was fantastic. He followed the flow I had established and also worked with us when we got a bit ahead of schedule. I can't say enough about this company, money very well spent!

Danielle S.

Married on 02/15/2020

Perfect! Love them

Liz was our DJ for the night and she did an AMAZING job. We got so many compliments on how well everything worked and was done. She was more than helpful and accommodating.
We appreciate her and all that she did for us this past Saturday, she really helped keep the night on track and was honestly so amazing.

Kevin G.

Married on 12/10/2019

Great wedding DJ with lots of experience

Steve from Music Unlimited was an excellent choice for our wedding day. He was extremely professional, played great music and really got the party going. I appreciated the time Steve took to understand our wants for the day and his advice and guidance on how typical events run and issues he has run into in the past. he was always a phone call away and is a great find if you are looking for a large event DJ.

Nicole S.

Married on 09/21/2019

Excellent Vendor

Steve could not have don't anything else to make the day more perfect. Everything went so smoothly, he was so easy to work with, and everyone had a great time. He was so helpful and EXTREMELY responsive. I recommend him a thousand times over. Not just the DJ service but the photo booth too. Our guests loved it all.

Katie

Married on 09/21/2019

Over the top professionalism!

First off let me start with Steve, the owner of the business. Steve handled the entire planning portion of the DJ services, as I had more than one setup at a complex outdoor venue. Steve talked me through ideas, suggestions from experience and during our 1hr+ phone call he mapped out every moment of my ceremony and reception music down to the fine details. I felt scattered about my wedding planning until I spoke with him. His thorough professional dj planning comes from years of experience and made me feel completely at ease about every detail. Now Josh was our actual DJ for the day and he out did himself! He was over the top with professionalism with all my guests and put up with changes from a ceremony in the woods to a reception tent where there was a half hour of rain and had to hold up the outer edge of the tent to keep his equipment dry! My groom and I felt so bad for him however as soon as the skies cleared, Josh powered through my entire request list and had the dance floor full the rest of the night! I can't express how much I appreciate you both Steve and Josh. You did a phenomenal job. Thank you!!

Michelle M.

Married on 09/14/2019

Everything we asked for & more!

Steve with Music Unlimited was a dream to work with. He was so kind and helpful from the moment we began planning for our wedding day. He was quick with responses to emails / phone calls and was thorough asking for pronunciations of our bridal party! He truly cared about what music we were interested in and making sure that our wedding was full of dancing and fun! We couldn't have asked for a better experience. Thank you, Steve!

Ashley

Married on 09/13/2019

Wedding celebration

Steve was great. All our guests loved him. We got so many compliments throughout the night. Would highly recommend. We picked the songs we needed to have like first dance and parent dances and other little things but all the rest we left to him and we were more than pleased. Everyone was happy. Would hire again!

Zachary T.

Married on 08/24/2019

Phenomenal!

We hired Steve and his assistant for their DJ and photo booth services for our wedding. From the start, working with Steve was easy. He was always quick to respond and patient to answer even the smallest questions. He provided all the necessary equipment and lights for the event. We answered a few questions on what kind of music we would like to be played at different parts of the night, but other than that, we let him do his own thing to get people out on the dance floor and it worked very well.

They were able to quickly get almost everyone in attendance out on the dance floor and keep them there. We got compliments from many people saying how great of a job they were doing and how much fun they were having.

The photo booth was also a great decision, they had a wide variety of props that made each picture feel creative and unique. At the end of the night we got a book full of all the pictures that people took.

I can guarantee that if you pick Music Unlimited for your event, you and everyone there will not be able to stop talking about how much fun you had or how sore you felt the next day.

Jill B.

Married on 08/17/2019

30th Anniversary Vow Renewal

Steve and Music Unlimited provided the music for our Vow Renewal for our 30th anniversary. Steve made the planning very easy. He was in touch several times to review the music, the timing of the reception, special requests and all details. Liz was our D.J. She was fantastic. She stayed in constant contact with me during the reception to keep us on track. She read the crowd very well and played songs to fit. She was also very fun. Music unlimited really had our crowd dancing. I would definitely recommend them.

Caleb P.

Married on 08/03/2019

Professional and fun!

I had a wonderful time working with Steve. He was very thorough with preparation for my wedding; it made it seem very special! Even though our reception was short, it did a great time keeping our guests on the dance floor. There were a couple of extra long pauses, but it only made sense given all of the surprises we threw at him! Ha! If you're reading this and you haven't chosen a DJ, book Steve now!

Korin M.

Married on 07/13/2019

Dedicated and Flexible DJ

Steve was a pleasure to work with. He was very well-organized and dedicated to making sure the details were all in place before our ceremony. He helped guide us in choosing the best songs for our celebration and helped keep everything running smoothly throughout the evening.
We were very happy with his services (both DJ and photo booth) and highly recommend him for your celebrations.
Thanks, Steve! (Unlimited DJ & PhotoBooth)
Warmly,
Korin & Álvaro

R Cole B.

Married on 06/01/2019

Terrific Experience All Around

As a same-gender couple, securing vendors to work with and to be able to count on can be stressful and disappointing. From the beginnning, Steve was affirming and plain just great to work with - beginning to end.

Lyndia K.

Married on 05/18/2019

Fantastic!!

We had a fabulous experience with them and would highly recommend them to anyone looking for DJ services!!

Marjorie G.

Married on 05/04/2019

They went above and beyond

Music Unlimited DJs & Photobooths were fantastic! Steve called and we spoke for about an hour to plan out every detail for us. He was incredibly detail oriented and really went above and beyond for any last minute changes we had. I had unfortunately broken my foot 2 days before and just wasn't comfortable with doing a first dance with everyone watching me. When my husband explained this to him (literally 20 minutes before) he jumped into action and suggested we do an anniversary dance as our first dance which I was so much more content doing. He cared so much about how our night went and was so organized about everything. I was so grateful for his teams services; please reach out to them for your DJ and Photo booth needs with no hesitations.

Sarah

Married on 10/19/2018

Great DJ Service!

We had Steve at our wedding. The process to update your song choices is easy and the selection is huge. He called a few weeks in advance to go over the style, order of events etc and that really put me at ease. He did his thing at the wedding as everything went super smooth... even after he had to move inside for ceremony last minute!

Kellie

Married on 09/29/2018

Best decision we made!!!!

Steve was amazing. Extremely professional and always very quick to respond to our texts, emails, and calls. We felt so comfortable. Thank God we had Steve because our wedding would not have been so smooth without him. I mean that because we were very disappointed with our venue who were supposed to have an on-site coordinator to handle all the small issues/timelines. They were no where to be seen, but luckily Steve handled everything for us and set us at ease. The music was fantastic and our night flowed perfectly because of him. Steve handled our ceremony music as well as reception- helped us decide on song choices that were perfect for us. We received many compliments!!! If we ever need DJ services again, we would love to give him a call- easy decision.

Also, we chose to add a photo booth. It was a huge hit at our wedding! We even received a surprise photo book that we were not expecting at the end of the night with all of our guest's photo strips :)

Megan

Married on 09/22/2018

Best DJ you'll ever have. I received so many compliments on him the night of! He had great music for all age groups and kept everyone on the dance floor all night. Steve, you're the best!

Scott

Married on 09/08/2018

Steve is one of the best in the businesses. We attended a wedding five years ago Steve hosted. I always kept him in mind and was able to locate him quickly when I began the search. Steve was quick to respond and we were fortunate that he was available for our wedding date. He does however work with a group where you could still receive the same service from his company, it may just be a different host. Music Unlimited equipment is top notch. I was very satisfied with appearance and sound quality. We also used him for our ceremony. The preparation for your big day is daunting. Create a playlist and start putting songs on it throughout the year leading up. Music Unlimited can take that and generate a day of playlist or they can completely take it off your plate and do what they do best, host your party. People were dancing all night and there was never a dull moment. That's what I wanted and we received it.

The most important part of the package in my opinion was the organization I received from Steve. I received a couple of calls prior to the wedding to review day of schedule. We went through name pronunciation and all the major details giving me the confidence that things would be perfect. Steve exceeded our expectations and our day wouldn't have been the same without Music Unlimited. Thank you!
Are you interested?
Send a message