888 Reviews
Recommended by 100% of couples
Quality of service

5 out of 5 rating

Average response time

5 out of 5 rating

Professionalism

5 out of 5 rating

Value

5 out of 5 rating

Flexibility

5 out of 5 rating
57 User photos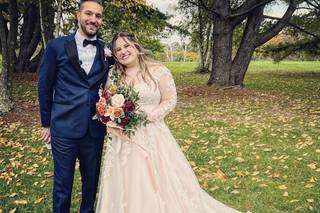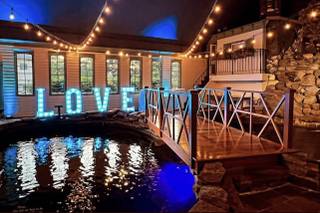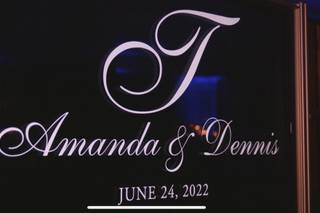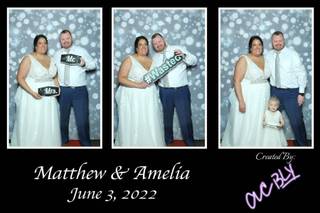 + 53

photos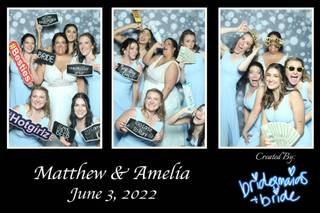 Kelsi R.

Married on 12/04/2022

Awesome DJ!

Awesome personality and so responsive! Mike will truly make your wedding custom to you and enjoys doing it! The photo booth is also a big hit!

Nicole V.

Married on 12/02/2022

What are you waiting for?? Book Mike Now!!!

Mike is an absolutely amazing DJ. He helped us so much with the set up and flow of our day and really got the party started. Guests raved about him and he kept the dance floor full right to the end. Mike was incredibly responsive and attentive from the very beginning. He also brought a photo booth that guests loved and provided us with a great keepsake to take with us. We really can't recommend Mike enough. He made the wedding awesome and unique and customized to us. Mike is your man!!!! Do not look any further!!!!

Caitlin H.

Married on 11/13/2022

Book Mike NOW!

Mike was awesome! He played great, popular music that appealed to various age demographics, was a great announcer for our bridal party (made sure to mail every pronunciation), and was flexible throughout the process. He made it easy and painless. We didn't meet him until the wedding day, but we had two or three phone calls throughout the year to touch base. He was awesome and we never had to worry about the DJ even for a second. We also had bagpipers play at our reception, and he was flexible with fitting them in. Book with Mike!!!! The Photo Booth is also a MUST! Such a huge hit with guests and the notes and pictures we got in the book were way more fun than our guest book. Don't skip out on that feature!!

Are you interested?

Send a message

Aj Ferris

Married on 11/12/2022

Mike Garrasi is AWESOME!!

Mike of Music Man Entertainment is undisputedly the spark that got our party started. From our first phone call we knew he had the personality and enthusiasm to get everyone we love on the dance floor. He is positive, outgoing, and passionate about what he does and he made our wedding and reception so much fun! We had some unique song choices for the ceremony and reception and he helped us put everything together, including a slideshow to play during dinner. We truly enjoyed talking to him any time we had a phone call and he will be the first person we call the next time we need a DJ!

Dani L.

Married on 11/05/2022

Out of this world!!!!

Where do I even begin!? Mike Garrasi is THE MAN for all your musical needs! From the day you book him, he is yours 24/7/365! Throughout the process, Mike has been kind, attentive, responsive, professional, and MOTIVATED!! You can tell he really loves what he does, which makes the planning all the more easier. Even down the the littlest details and last minute changes, Mike went with the flow and made everything go off without a hitch! And the photobooth run by his son Coty is a must-have. Seriously, if you're on the fence about it, this is your sign to add 👏🏼 it 👏🏼 on 👏🏼. Your guests will love it, and so will you. I'm hoping I get another chance to book Mike soon, he has my business for life!

Shawnah R.

Married on 10/21/2022

Mike was amazing!

Mike was amazing! He made sure everything ran smoothly. He has a huge music library and any songs he didn't have he quickly downloaded so it could be played at our wedding.
He has such a wonderful personality. My husband kept saying that out of all the expenses we had for the wedding Mike was the best choice we made.
Also, the photo booth was so much fun and my family loved it.
I would definitely recommend Mike to anyone looking for a DJ for an event.

Brianne L.

Married on 10/15/2022

The best!

I cannot say enough GREAT things about Mike & Music Man Entertainment! From the minute we reached out to see if he was available to DJ our wedding, he was ready to rock! Our first phone call made us so happy and excited. Mike is the most enthusiastic guy, is there for you for whatever you need or any questions you have through out the entire planning process! He is so easy to work with and really wants to ensure your day is exactly what you imagined.
Before the wedding we had our final phone call to go over the run down of all music choices and timeline. Mike had it all laid out for us on a document and made it super easy to fill in. This also helped us not to forget anything!
The wedding day was truly AMAZING! Mike nailed the ceremony music, cocktail hour music, and of course the entire reception! I even wanted two songs for certain things and Mike made sure he timed them PERFECTLY. He got the crowd going during our introductions and had everyone pumped up the whole time. He made sure he announced anything we needed, and any details the guests needed to know. Our guests seriously were on the dance floor ALL night! It was packed! Everyone kept coming up to us saying this was the best wedding, the music never stopped and every song was the best to dance to. We are ECSTATIC that we chose Mike as our DJ. Music is one of the most important parts of a wedding and he absolutely KILLED IT!!! My sister is getting married next week and she is also using Music Man Entertainment, so we are PUMPED to dance all night again. I HIGHLY recommended him! We will be using him for any future events we have coming up!
We also had the mirror photo booth which was a big hit with all the guests! People would not stop saying how cool it was! It takes 3 photos, provides so many props, and at the end of the night they put together a whole photo album of all the pictures taken for us! It was amazing! They also provided us with a personalized logo which was so cool, all the guests loved! And a slideshow of our pictures that was playing during dinner and speeches which was such a nice touch!!!

If you are looking for a high energy, easy to work with, fun DJ that plays the BEST music and gets the crowd going, Music Man Entertainment is for you!!!!!!

Emily H.

Married on 10/14/2022

Best wedding DJ!!

Mike was a phenomenal DJ from start to finish. We used him for our ceremony, cocktail hour, and reception. He had so much energy on our first phone call before we even booked him. He's so excited to share his craft and is really dedicated to making sure your wedding is everything you want it to be. He provides an excellent planning portal that asks about even the smallest details of your wedding (many we didn't even realize we needed to think about!) and helps you along in the planning. He made sure things ran smoothly throughout the whole event. He played fabulous music that kept people of all ages on the dance floor all night and really had a sense of what we were looking for just based on a few requests. We received so many compliments on him and are SO glad we booked him.

Jen

Married on 10/10/2022

BEST in the business

Mike is literally THE BEST. Choosing him to be our DJ was the absolute best decision! He was so helpful and attentive during the planning process and he absolutely blew away our expectations on the day of the wedding. He went above and beyond and truly made our day perfect. Our guests are still raving about him! I can't recommend him enough.

Audrey M.

Married on 10/09/2022

The best wedding DJ!

Mike was phenomenal! His energy and excitement can't be beaten and he truly brings the party wherever he goes. Everything went off without a hitch and our guests enjoyed dancing all night long. Mike knew how to read the room and play the songs our guests wanted to hear which is a skill not all DJs have. I can't recommend Mike enough!

Brianna D.

Married on 10/07/2022

Fantastic DJ + Entertainment!

Mike from Music Man Entertainment was FANTASTIC. From the moment we had our consultation, Mike was professional, responsive, and had such an awesmoe energy. Mike was very open to making our wedding reflect who we are as a couple which meant a lot. The package we purchased from him included a magic mirror photobooth which was a huge hit at our wedding!! We received so many compliments from our guests regarding our wedding entertainment from Mike + his team. I will be recommending Music Man Entertainment to everyone I know for their special day!

Julia H.

Married on 10/01/2022

10/2/22 Review

Steven DJ'd my daughters wedding this past weekend and he was a pleasure to work with. He played all of our requests. His fun personality added to the fun of the party! We also added the photo booth and it was well worth the extra money- it was a hit! Thank you Steven for helping make this day great!

Kyle K.

Married on 09/29/2022

LGBTQ+ friendly, lively energy

We are a gay male couple and he was VERY comfortable and friendly with us throughout our whole wedding planning process. Mike has amazingly LIVELY energy. He was EXCELLENT at creating a vibe that truly felt uniquely catered to us. Music, uplighting, photo booth with guest book and couple monogram sign certainly MADE THE PARTY! His rates were impressively reasonable and fair. Wonderful DJ, genuinely nice personality and LGBTQ+ friendly.

Justin L.

Married on 09/25/2022

Best DJ in the business!

Mike is the best in the business. We changed our date just to make sure we could book him for our wedding. An absolute professional in every way. He was always just an email or phone call away if we had any questions to make sure our day was perfect. Mike puts a lot of work into making sure each event is exactly what you want. He goes above and beyond what you can expect from a DJ. Mike worked with our venue to make sure everything was moving along smoothly and made any changes on the fly to keep things going. We had so much fun working with Mike. If you are in need of a DJ, Mike is the only one to choose.

Lorraine W.

Married on 09/16/2022

Magic Mike!

Mike was incredible at our wedding! He was so kind, attentive, cool and the ultimate DJ. All of his musical choices were spot on and got everyone moving! I have been to a lot of weddings the past several years and he was head and shoulders above other DJs I have experienced. Since our very first conversation he had been incredibly responsive, accommodating, enthusiastic and fun! He made our wedding fantastic. Our guests raved about his skills and had a great time. He took such great care of us that it truly felt as though we were working with a friend and were in good hands. My wife and I cannot thank him enough. He really is a special guy and he definitely rocks the room!

Bianca

Married on 09/10/2022

Amazing!!!

My partner and I couldn't be happier that we went with Music Man Entertainment for our wedding. Mike was incredibly approachable throughout the entire process leading up to the day. He was more than flexible and accommodating to meet all of our requests, and it led to a terrific night! He read the crowd perfectly and went out of his way to make certain everyone had an amazing time. We elected to have the photo booth add-on, and the person who was leading that, Coty, was immensely friendly! Overall, the night was a huge success, and we've had multiple people comment on how much fun they had dancing and using the photo booth. 5 star experience all around; thank you, Mike and Coty!

Jackie W.

Married on 09/03/2022

Music man entertainment is OUTSTANDING

Music man entertainment made our wedding day spectacular. We hired Mike and LOVED his energy , however due to COVID -19 we had to reschedule our wedding and his associate steven was our DJ. Steven was absolutely INCREDIBLE!!!! He brought the party. He was the best DJ, and also just an awesome person in general. We also had the photo booth through music man mike entertainment and it was the nicest one I've ever seen- it was a hit. I highly recommend music man entertainment, Mike and Steven are both amazing. 10/10!!

Heather C.

Married on 09/03/2022

Music Man Entertainment ROCKS!!

I'm so happy we hired Music Man Entertainment as our Wedding DJ! Mike is awesome! He was very professional, communication was great and you could tell he went above and beyond for all of his clients. There was several times I would reach out to Mike with a question, or even just guidance during our wedding planning stages, and I would have a reply from him that same exact day. He took the time to explain every little detail in regards to our wedding, which made me feel so relieved. The day of our wedding, Mike made sure everything went smoothly and accordingly. The music was perfect! He played a great mix of songs that got our guests up and dancing all night. I would also strongly recommend the mirror photo booth - it was awesome! The staff working the photo booth was great, and our guests had so much fun using it. We had several guests comment on how awesome the photo booth was. At the end of the night, Mike had all of our photo booth photos ready for us in a beautiful photo book. It was such an amazing gift that we will definitely cherish forever. I would hands down recommend Music Man Entertainment for your wedding (or any other function). It was definitely the best decision we ever made! You rock Mike!

Courtney M.

Married on 08/27/2022

Amazing dj

Mike is truly the best DJ you could hire for your wedding. As long as you're looking for someone to hype you up, choose the best music based on the crowd, and keep everyone on the dance floor. He is always so lively and fun, and genuinely cares about your day. Extremely helpful too. He'll go out of his way to make sure things run smoothly and review everything with you to the final detail. My husband and I emailed him last minute song changes the day before the wedding, I was nervous he'd be upset about it being so last minute but instead he replied back about how amazing the song choices were. I honestly could go on and on but I won't, just book him, he'll be the best vendor you hire.

Kimberly S.

Married on 08/21/2022

10/10!!!! Best in the business

Mike was fabulous to work with. He had the dance floor moving and shaking all night long. The ceremony music was perfect and the slide show pictures for cocktail hour was a special touch that no one has seen before. The photo booth and photos that were taken are memories to last a lifetime from all of our guests. Mike checked in on us multiple times in the evening to make sure everything was perfect. He made the evening so stress free because I knew he would do an amazing job. I recommend him to everyone I know because without a doubt he will make your event the best!

Rachel H.

Married on 08/13/2022

Steven (and co.) brought the thunder!

Steven was a magnificent addition to our wedding day, not only as a DJ and emcee but also as a party-goer and source of good energy! His substantial expertise and enthusiastic but unflappable manner kept everything running smoothly from the ceremony through the cocktail hour to the dance floor, where people couldn't stay seated despite the fact that we were in the 15th hour of partying! We also had Music Man's uplighting package and photo booth, both of which we would recommend whole-heartedly. The uplighting transitioned from a classic cream during dinner to brighter colors when it was time for dancing and that set just the right tone to get people out of their seats. The photo booth also added something special to the reception and was a fun activity which kept the energy up even when people needed a break from dancing. Looking back through the photo album Music Man prepared for us that evening showed us so many great photos of unexpected combinations of guests and helped us really appreciate how many connections were made among our family and friends over the course of the wedding, even if we didn't see it all in the moment. Thanks for everything, Music Man team!

Alexis C.

Married on 07/24/2022

Best DJ sever!!!!

We highly recommend the Music Man for your wedding!! He is the best !! He made our day AMAZING!!! He knew what we wanted and they he ran with it !! My guest are still raving about the music at the wedding.

Chris B.

Married on 07/22/2022

Excellent choice

Highly recommend! Mike did an excellent job and kept everything simple. He runs through all of the details for you so everything runs smoothly.

Eileen R.

Married on 07/16/2022

Hire Mike!

Mike has now DJ'd for both my son's wedding, last weekend, & my daughter's wedding in Oct '21. What can I say? He is the best. He gets everyone up & dancing as soon as dinner is over & no one sits down the entire night. He is the consummate professional keeping the spotlight on the couple & their guests. Never on himself. You will never find Mike on the dance floor with the mic. He plays full songs & does not mix snippets of songs together. If I had another child he would be hired for their wedding as well. Since I don't, all I can do is leave a review & tell everyone I know that needs a DJ, Mike is your man!

Brian R.

Married on 07/16/2022

Music Man Entertainment

Mike Garrasi was absolutely phenomenal!!! Mike played all the best songs and all the songs that we requested. He kept the party going all night. The music and dancing were so good, everyone who attended the wedding was "booing" him when it was time to end and that was only because he was SO GOOD, nobody wanted it to end. If you want a GREAT DJ for your wedding, here he is!! I also recommend getting the mirror photo booth. Absolutely AMAZING!!
Are you interested?
Send a message