Moments In Time Beauty & Photography Reviews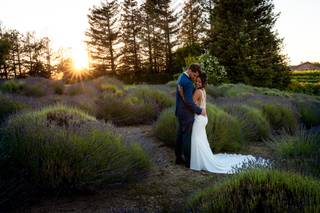 Moments In Time Beauty & Photography
San Jose, CA
View more information
13 Reviews
Recommended by 100% of couples
Quality of service

Rating 5 out of 5

Average response time

Rating 5 out of 5

Professionalism

Rating 5 out of 5

Value

Rating 5 out of 5

Flexibility

Rating 5 out of 5
Awards

57 User photos
+ 53

photos
Byrne O.

Getting married on 10/14/2022

Perfectly captured our proposal

Words can't explain how talented this team of photographers are. They nailed every single moment just perfectly. I proposed on a cliffside in Big Sur on a cloudy day and I was worried the pictures would turn out too dark but they were were outstanding. What's more, they pretended to be tourists taking pictures of the cliffs and wildlife, my partner had no idea they were there for us. There were two of them, so one had a closer angle and another grabbed shots from a distance, which made for an epic collection that I'm still posting to social media because we have so many favorites. After we had our special moment to ourselves they came over and posed us, and they were incredibly chill. So easy to work with. They made sure our posture was correct without overly directing us, they fixed my collar and made sure our hair didn't look too crazy if there was a gust of wind, and they also made sure there were plenty of shots with the ring in the picture that were both presentational and others that were subtle. They really know what they'e doing, and I can't thank them enough for these images. Cheers!

+ 11

photos

Michelle F.

Married on 05/02/2021

BOOK THEM NOW!! You'll thank me later!

OH EM GEEEE!! We just completed an engagement session with Moments in Time photography and they are HANDS DOWN theeee professionals you want to hire for your big day. Adam and Katlyn made what I would have thought to have been a very stressful process literally the smoothest and seamless I could ever imagine. Simply leading up to the engagement session they were super responsive and always made the time to connect when I requested to. They were clear and communicative most importantly LISTENED TO UNDERSTAND what I wanted out of our engagement shoot. I applaud them and their patience because I'm one of those brides who has lots of questions, knows what she wants, and is very particular for perfection. They were super helpful in coordinating times, giving input on outfits, and sharing their subject-matter-expert opinion which I truly valued. I had a very SPECIFIC vision for our engagement shoot and moreover a particular vibe that I wanted to come alive in the photos and I gotta say they truly made it all happen!!! They gave me the green light on my outfit changes and the different locations I wanted in San Francisco, but wait they were ALSO so gracious in allowing me to use specific props in our photos that I wanted. In regards, to the experience on the day off - it was even better than the prep. Adam knows his stuff when it comes down to creating a timeline for the session to ensure we don't miss the sunset and prime-time golden hour. Both Adam and Katlyn were warm and created a comfortable environment for us to be photographed. Their personalities are really one of a kind - very genuine and sincere and want ONLY the best for you out of the shoot. Post session their turnaround time was extremely impressive!! I shared I needed the photos as soon as possible because I was going to use them for my bridal shower and our wedding guestbook that needed to be ordered ASAP and to my surprise they got us our FULL album within 24-48 hours. IM OBSESSED WITH THE PHOTOS... they nailed it!! They captured exactly what I was hoping for!

Overall, their quality and attention to detail is beyond anything you can image. They are client centric and care only about what YOU (the bride and groom) care about. You are their PRIORITY and for that I am x10000 grateful for having them on my wedding team. I can't wait for them to shoot our wedding in a few weeks!! You NEED to book them for your wedding photos #youwontregretit :)

+ 3

photos

Walsh

Married on 03/06/2021

Beautiful lasting memories

Adam and Katlyn are such great people to work with! They listened to what we wanted when planning and were super flexible when we had to make many last minute changes and provided their expert advice when we needed guidance. The photos are amazing and it's nice to have such a timeless and awe-worthy collection to look back on for our special day. They were super thorough before and through out the event getting all the shots we wanted and making us feel comfortable (as non photogenic people). Not to mention the whole family loved them and they blended into the event seamlessly like guests with a camera!

Erin S.

Married on 05/24/2020

Adam & Kat are a Dream Team!

Adam and Kat are absolute gems. Not only are they masters at their crafts but they are amazing people who truly made our wedding day (and allll the days leading up to it) a dream come true. Kat's hair and makeup artistry transformed me into the best version of myself and Adam's photography captured our day, our love story, and our very unique and intimate (socially-distanced) wedding day. In the months leading up to our day, we all connected and they worked with us and encouraged us to build mood boards that helped them get to know us and our style. By the time they arrived at our venue, I felt like we were spending the day with friends who just happen to be an absolute rockstar MUA and photographer. On the day, they were flexible, warm, funny, and consummate professionals who truly went above and beyond for us. Each of our photos is a treasure and my husband and I teared up looking at our final gallery. We will cherish their work forever and their portfolio is a reflection of the craftsmanship, heart, and care they put into their relationships with clients and their work. Thank you, Adam and Kat!

+ 5

photos

Misti B.

Married on 11/01/2019

Excellent, amazing, stunning

Katlyn and Adam are a power couple for sure! From the moment my husband and I met Adam and Katlyn they have been so helpful and answered any questions we had. We instantly felt comfortable with them and knew they were the ones we wanted to capture all of our special moments. It was a huge plus that Katlyn was the hair and makeup artist as well because that saved so much time searching for one. She did an outstanding job when she did my hair and makeup for the engagement shoot but she really stepped up her game when it came to doing my hair and makeup for my wedding day! She honestly is the best person I could have asked for to be there helping me and my girls through a long process before walking down the aisle. She is so easy to get along with and honestly she made each girl feel comfortable with their hair and makeup and if there was something that needed to be fixed she was right there. She even had her makeup bag with her all night touching all of us up just so we would look our best for all the photos. Not sure how many brides can say they had a personal makeup artist with them all night on their wedding day.
When it came to take pictures, Adam was there behind the lens snapping away and getting every possible shot he could, with Katlyn helping him with a secondary camera. When we got the sneak peak of our engagement photos we were in love (yes SNEAK PEAK, roughly 15 -20 photos within 48 hours). We knew they were going to come out good but we didn't know how good until we saw them. The shots were so clear and had all the right elements in them. Each picture captured the love between my husband and I even when we were acting silly the pictures were perfect. When it came to our wedding day Adam stepped up his game and made us feel like we were celebrities. Adam and Katlyn worked together so well to get all the special moments every bride dreams of from getting ready, to first looks, to walking down the aisle, to dancing the night away, and everything in between. I can't say enough good things about this wonderful, delightful, funny, stunning, down to earth power couple. If you are looking for hard working people to take your wedding to that next level of special, they are your people. If you don't trust my opinion just look at their photos! Makeup on point, hair on point, and photos ON POINT!


Serina

Married on 09/21/2019

Boss Business!

What to say about moments in time photography and beauty!!! Adam and Katlyn you two are the definition of a power couple! Thank you so much for your passion and amazing talent. Your guys story is the best. I'm so glad I went to that wedding fair and met you two. I had the best experience from getting my makeup and hair done to having our engagement shoot to Katlyn DYING my hair to the amazing wedding day photos and beauty. I can not express how happy and appreciative to what you two have done for my family thank you so much my family enjoyed your company. And you will alway have a customer here for any special event. And I will be recommending you guys to anyone looking for photographers or make up artist.

+ 6

photos

Marissa B.

Married on 09/08/2019

Amazing People With AMAZING Skills

Moments in Time Beauty and Photography is one of my favorite parts of my wedding. Katlyn & Adam were amazing and made the experience so much fun! They are super creative, accommodating and extremely inviting. I dreaded the photo session until I met them and they made my husband and I feel totally comfortable. I also had a last minute emergency with my bridesmaid's make up artist and I called Katlyn the morning of my wedding to help with their make up and she got there within the hour and saved the day! Not to mention, the girls' make up looked sooo gorgeous! This power couple is definitely a must hire! HIGHLY RECOMMEND

Stacie A.

Married on 09/07/2019

Great to work with and beautiful photography

Adam and Katlyn are an amazing couple, and their passion for photography shows in their stunning work. While me and my husband were looking for photographers, we came across Moments in Time Beauty and Photography and were instantly drawn to their portfolio. We loved how natural and beautiful they captured others, which was exactly what we had in mind. After speaking to Adam and Katlyn, we knew it was a right fit and we hired them for our engagement photos and wedding. They were a blast to work with. They are fun, upbeat and really make you feel comfortable when capturing all your special moments. Me and my husband couldn't be any happier with how our pictures came out!
Katlyn also does makeup and hair and did one of my bridesmaid's hair for the wedding. She did a beautiful job! I would highly recommend for all your beauty and photography needs. Thanks again!

+ 5

photos

Sean W.

Married on 08/17/2019

Excellent Price and Excellent Quality

I was a photographer in college, so when we got married, my now wife trusted my choice in photographer.

Of all the photographers in our price range, Adam and Kate had the best eye. As technical as you can get in photography, you can't always teach the eye.

We bought the package that also included hair and makeup. And I'll be the first to say Kate did an outstanding job.

Could not be any happier with Moments in Time.

Best of all, the photographer is a JiuJitsu practitioner. So if anyone were to get too drunk at the party, I'm sure Adam will be able to handle it.

Nicole

Married on 07/13/2019

Great experience with these photographers

Adam and Katlyn did such a great job shooting our wedding. The pictures turned out stunning! They were very easy and fun to work with. Plus you get the bonus of having two photographers. I would definitely recommend them

+ 5

photos

Michelle

Married on 06/23/2019

Wedding photography

Nice, friendly, professional! Would recommend!

Andrina

Married on 05/18/2019

We keep staring at our beautiful photos!

Adam and Katlyn are quite the team! They made us feel extremely comfortable on our big day that had major last minute changes due to the rain! They went the flow, took into consideration what was most important to capture and we keep staring at our beautiful photos. I highly recommend them! Great value, easy to work with and excellent work.


Mareloy C.

Married on 08/11/2018

The best duo!

Where do I even start? Ive thought about what to write for a while now and I can't even put into words to explain how I feel. I would give you both 5 stars times a million. Adam and Katlyn You guys are AMAZING! From the start of our meeting, it felt right. I knew I had found the right people to capture such important day of my life. On the wedding day, They made me feel like we knew each other, like we were long time friends, that made me relax during that crazy roller coaster of emotions that you get on the wedding day. They're super professional, you can tell they have a passion and it shines through their work. Adam and Katlyn, we can't thank you enough for how much you put into our day and we are so happy with all of our beautiful photos. From start to finish it really feels like our story and, we couldn't be happier. We look at our pictures and we always tear up because you guys captured so many memorable moments and we are forever thankful. Sooo we highly recommend Adam and Katlyn to be your wedding photographers. They have exceeded our expectations in every possible way. If theyre are not available for your wedding date, as unreasonable as this might sound, we would suggest you move your wedding date according to their availability. You and your partner will not regret it haha. Thank you thank you thank you guys! You guys rock! Never ever change.