68 Reviews
Recommended by 100% of couples
Quality of service

5 out of 5 rating

Average response time

5 out of 5 rating

Professionalism

5 out of 5 rating

Value

5 out of 5 rating

Flexibility

5 out of 5 rating
3 User photos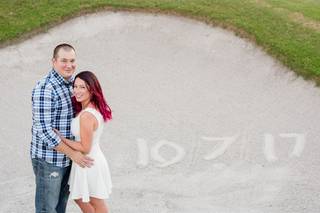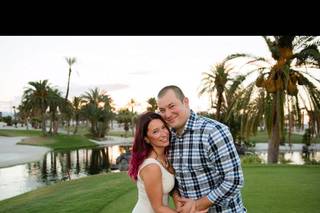 Deborah F.

Married on 09/10/2021

Totally professional and super creative

Mindy knows what she's doing. She listened to what the bride and groom wanted and followed through on their requests. She took beautiful, creative photos. She managed the family photo session like a pro.

Laurie

Married on 04/25/2020

The best photographer we could've asked for!

Mindy is AMAZING!!! I cannot recommend her enough. Not only was she super communicative leading up to our wedding day, but on the day itself she made us feel so comfortable. We were so highly impressed with her direction and support throughout the day. Not only that, but she really helped us out with a lot of things besides photography (shout out for combing my hair with a fork after battling 50mph winds with us!). We really loved working with her and also just loved chatting with her throughout the day. She is a fantastic person and I would work with her again in a heartbeat!

Amy J.

Married on 04/05/2019

Big reason our Wedding Day went smoothly! Love our engagement photos!

We started working with Mindy a year prior to our wedding. After meeting with her the 1st time, my fiancee and I decided to have her (not an associate) as our photographer. This was just personal preference because we thought she was really cool and liked her work.

Mindy did our engagement photos off-site at Mt Charleston and the colors are amazing. She even got our dog to look like a pro. She was very exact on her directions which is great for me because I can make some awkward poses for pictures.

A week out, I had a phone interview with Mindy. She helped me set out the actual wedding timeline and come up with a plan. She also made suggestions on what she's seen work well.

Since this was her first time at the venue, the day prior, she did a walk through there with me and the venue coordinator to come up with a game plan.

The day of, we were able to add in some spontaneous photos with a faux fur coat my friend brought as well as graffiti and foliage photos based off what was available. She kept us all on track and even early based off the timeline. We can't wait to see the finished products.

Are you interested?

Send a message

Christie

Married on 03/31/2018

Can't say enough about Doug and Mindy in Mindy Bean Photography. We are getting married in Vegas at the end of March 2018 and wanted to get engagement photos as well. Based on the good reviews I emailed Doug and he responded very quickly! Got to talk to him on the phone and he gave a lot of good tips for getting married in vegas since vegas is home to him. Instantly felt comfortable booking with him. I found a great price to fly in from Vegas to Wisconsin and quickly texted him and asked if he could do engagement pictures on a Monday! He was very accommodating even though it wasn't typical for pictures on a Monday. We did engagement photos in Red Rock which were amazing. Doug even went back to the Las Vegas strip since I forgot our Mickey Ears with the Save the Date on them. Engagement photos came out awesome, thanks Mindy for the great editing and Doug for your awesome pictures! Honestly, you can not go wrong with Doug and Mindy Photography. Can't wait for the wedding!

Kori

Married on 10/13/2017

Absolutely amazing. Very flexible and well worth the price :]

Christine

Married on 10/07/2017

We hired Doug for our wedding and he was fabulous from the start! Very responsive and accommodating. He did our engagement photos and we were comfortable
With him right away. The day of he was super organized and did all the photos in a timely manner- I was pretty adamant about not
Missing our cocktail hour and he was super understanding and helped us get everything done before! He was always checking in and blended right in. We haven't received the photos yet but if they are like the engagement photos I know we will be happy!

Daniela

Married on 08/14/2017

AMAZING. Doug is amazing. He has such a great attitude and was so nice to all of our guests. Our pictures were so cute. This was the easiest and best choice we made throughout our entire wedding planning process. I strongly recommend this amazing photographer. My wedding day would not have been the same without him.

Megan

Married on 06/24/2017

Doug was wonderful and the perfect photographer for our wedding day! He knew exactly how to capture every moment and all of our guests commented on how great it was that he took the time to go around tables and take pictures of family members. The finalized photos were GORGEOUS and we can't wait to use him again for our anniversary photos!

Mary

Married on 05/27/2017

Doug was wonderful to work with! He made our wedding day so fun and memorable with the wonderful photos he captured. He took us to Red Rock Canyon to take photos following our ceremony and we had the best time. I highly recommend Doug!!!

Anastasia

Married on 11/20/2016

Anastasia Mironycheva

2 weeks ago
So happy Mindy did our wedding photography!
Wedding was short-planned, and two weeks before ceremony was still anxiously searching for professional photographer.
Mindy's portfolio was love at first sight.
Was huge relief when she confirmed availability.
A few days prior to ceremony we had chat on the phone to discuss event details.
Mindy shared valuable experience of what to expect from Vegas strip photo shoot, and gave some good advice of DO's and DON'Ts.
So on wedding day, we were well prepared.
Mindy showed up promptly, all equipped, very friendly and easy going.
2 hour photoshoot was planned in 3 different locations, which is pretty tight timeframe.
Mindy did EXCELLENT job coordinating where to go/how to pose, so we ended up having plenty of photos in all preferred places.
Within 5 weeks received bountiful amount of fantastically edited wedding photographs.
Mindy is very professional, responsive, attentive to detail, and was overall a pleasure to deal with.
Would definitely recommend.

Beckei

Married on 10/22/2016

Doug was so easy and fun to work with. We did an engagement session with him so we could get comfortable in front of the camera before our big day. The engagement and wedding photos turned out amazing!

Brittany

Married on 10/16/2016

Doug was PHENOMENAL!!! We met Doug in January 2016 for our October 2016 wedding and from the moment we met him we knew he would be a perfect fit for us! He knew all about our venue, Reflection Bay in Lake Las Vegas, and helped us figure out where we would shoot our engagement photos. The night before our engagement photos I sent Doug a text wanting to change our location, I was that indecisive bride, but he was totally cool about it and our photos were amazing!!

Fast forward to our wedding day and Doug was extremely helpful with everything, including fixing my bustle on my dress multiple times! Our photos from our wedding are beautiful and I can't thank Doug enough for being so patient with all of the requests for family photos!

If you're in the market for a wedding photographer, I would highly recommend Doug!

Justine

Married on 10/14/2016

You can seriously stop looking for your photographer now! Mindy & Doug Bean are THE best. We had the pleasure working with Doug Bean, who is seriously the man! My husband isn't as "into the perfect photos" as I am, and Doug made him feel super comfortable with the engagements and wedding day photos. We first met the Bean's at the wedding expo and had a great kick-off meeting as a friend of mine referred me to Doug. From the meeting at their office to the post-wedding communication with Doug, we cannot rave enough. Our friends and family love Doug and we get several compliments on their photos and editing work! This couple truly takes pride in their work and you will see that when you view their galleries!!! Doug was also helpful in earlier stages of planning as he referred me to other awesome vendors. I could rave on and on about Doug & Mindy, get a consultation with them today as we'd recommend them to everyone! Thank you Doug & Mindy for being such awesome people and really making our memories so special!! we love you!

Megan

Married on 10/08/2016

Absolutely LOVED working with Doug from Mindy Bean Photography for both our engagement pictures and wedding. We got a great mix of close up pictures and farther out shots, and Doug was good about coaching us to make small adjustments and avoid having an awkward pose or posture. He made sure to get pictures of every part of the wedding and we have a lot of great pictures of our guests as well. We did our engagement pictures in Las Vegas but our wedding was in southern California- Doug traveled out for the wedding. Worth every penny, and the price was more than comparable to anything close to that kind of quality that we could find in California. I would definitely choose them again given the chance!

Maria

Married on 10/01/2016

Look no further with Mindy Bean Photography! Mindy & Doug are absolutely the VERY best. They are true masters of their craft. Mindy adds a personal touch during the engagement shoot and wedding day. She got to know us as a couple, and was engaging during the entire process. I remember feeling a bit stressed during the engagement shoot, and Mindy immediately made it comfortable and fun! I would do it all over again with her just because she has a great personality. On wedding day she truly made me feel like a beautiful bride! My wedding party (bridesmaids & groomsmen) loved working with her and Doug. They bring out a positive energy, and it truly shows in the photographs and moments that they capture! Some of my friends and family said they wish they could get married again so they can have Mindy take their photos. I look back on all of our photographs and I love them all!! The wedding took place 10/1/16, and when I look at each photo I remember what was happening at that moment. It brings tears to my eyes. So many of the photographs not only captures the moment, but the emotions behind them. These are the things that I want to look back at 50 years from now and remember, and I know through her photography that I will, as well as my family and friends. Choosing Mindy Bean Photography was hands down the best decision we made during the wedding planning process. We have found a family photographer for life with Mindy Bean Photography!! Love them!!

Jorge

Married on 09/28/2016

Mindy Bean Photograghy was the best choice we could have made. This was a great experience because of their hard work and great love for their craft. They gave us amazing results with the friendliest service. From our engagement pictures to our wedding pictures. The motion you see in the photos are breathtaking and masterful. True talent and our special moments were crafted by the great team behind Mindy Bean Photography. Thank you!

Angela

Married on 09/23/2016

These guys are worth every penny. Do not look any further. Very creative and are very accommodating to your vision. Absolutely fantastic. We are from Australia. We were married in Las Vegas in September and Doug was our photographer and he made us feel like absolute superstars.

Brittany

Married on 07/16/2016

My husband and I made the best decision of our wedding by booking Mindy and Doug. They were both incredibly professional and amazing through the time that we booked them to choosing photos for our wedding album. My husband found them via a search for an engagement shoot photographer in Las Vegas, and we were immediately convinced we needed to hire them for the wedding as well. They flew out to New Jersey to shoot our wedding and we couldn't be happier with the results. Both of them went above and beyond on the actual day as well- Mindy touched up my makeup several times! I know we will treasure the engagement and wedding photos forever and we are so lucky to have them! I would highly recommend both Mindy and Doug to my family and friends, and I am attending another wedding for one of my best friends in three weeks, and she has also hired Mindy. Both Mindy and Doug are the best!

Kathryb

Married on 07/14/2015

Mindy and her husband Doug were incredible! They were warm, welcoming and passionate about photography. We were lucky to have both of them on our special day and they worked hard together (even with a little banter) to make sure they got the best shots for us. The photos we received are perfect, we could not be happier. We cannot recommend Mindy Bean enough for your special day.


Jessica

Married on 05/16/2015

Mindy was beyond amazing! She did both our engagement and wedding photos. My husband and myself have a different style you could say and money was willing to run with our ideas! She even did our engagement shoot in a cemetary at night! Mindy made our day so special and our pictures were do beautiful!

Holly

Married on 12/06/2014

We had Doug shoot our wedding and we cannot be more happy that he did. He was friendly, fun, confident, and really helped us through the awkwardness of posing for photos. He is such a down to earth guy. We really liked him as a person and so did our guests! Though we haven't gotten the photos back yet, we would 100% recommend him just based on how comfortable he made us feel, how he helped when needed with stuff that wasn't even photography related (He helped with my bustle strings when my mom was feeling overwhelmed), and just how smoothly everything went under his direction. He was always quick to respond to emails and overall him and Mindy were just very sweet and very accommodating. Can't wait for the pictures.

Christopher

Married on 11/15/2014

Doug & Mindy are absolutely incredible wedding photographers and amazing people to work with! We booked Mindy for our engagement photos and our wedding. Both shoots were incredible and the pictures came out stunning. The utmost professionalism and attention to detail truly shine through in the finished product. They were extremely accommodating to our schedule, showing up well beforehand to ensure they captured every moment of the day, and even staying late to capture more shots at the reception. And the pictures came out amazing -- we get compliments from everyone on our photos! I think that the importance of your wedding photographer cannot be overstated and working with Doug & Mindy was an absolute blessing!

Laura

Married on 10/25/2014

We love Doug and highly recommend using him and his associates for your wedding. We had a tight budget and found that the quality we wanted wasn't necessarily in our price range. However, after speaking with Mindy (whose photo style I loved), I found out that her husband, Doug, was trained by her and his photos are edited by her. So, they still have that magic Mindy touch as well as having Doug's truly amazing ability to take honest and beautiful portraits - all within our budget! I opted to also get a second shooter, Saundra, who was equally great. I ended up with all of the photos I wanted (and then some!). The pictures Doug took of my guests at the reception were so great that at least 5 of them changed their Facebook profile pictures to his picture of them. Definitely will use him in the future for pregnancy and family photos.

Kate

Married on 09/27/2014

Doug and Mindy did a fabulous job at our wedding last Saturday at the Keep Memory Alive Center!! They kept things moving, and didn't miss a beat. They have a great way of making you feel extra comfortable during the day, and this is much appreciated when you're not used to being photographed. They were on time, and kept in contact in the weeks leading up to the wedding. We haven't seen the photos yet but we know they'll be outstanding!! Can't wait to see them. Sam the videographer and Valentine their assistant did an awesome job too!

Doug and Mindy did their best to make our wedding special. Actually HE save our wedding those day. It was so funny so exiting and perfect organized shooting! Just WOW! In case you are looking not only for the perfect photographer but for the perfect person also you should work with Mindy and Doug family. They both are amazing! Everything including make up and all the companies was found with the help of Mindy and Doug anв EVERYTHING was perfect! Thanks guys so much! Hope to see you again next year!

PS Also Doug is the MOST FRIENDLY person ever! He was the only person in Vegas who did his job with all his heart ! Ive read some feedbacks where people said that he is rude and unfriendly. ITS Absolutely stupid feedbacks -DONT BELIEVE THEM. Ill write again that Doug by himself saved our wedding. We were late for the helicopter because limo from the Maverick didn't come to pick us from the hotel. Ive called Doug and said that there is NO limo come to the pus hotel and we have no idea what to do and how to get to the Maverick- where our wedding should took place. Doug came for us on his own car. He called to the Maverick , he made them wait and many things else. Its funny to read that he is all about money)))) He didn't ask for money or something. He just did his BEST to make us happy and to save the date.
The same I can writу about Mindy- She is open heart person. This couple are the best in all the questions from shooting to the personality. Also we are couple from Moscow Russia and our English is veeeeeryyy poor but Mindy and Doug made us feel so comfortable!
Are you interested?
Send a message