72 Reviews
Recommended by 99% of couples
Quality of service

5 out of 5 rating

Average response time

5 out of 5 rating

Professionalism

5 out of 5 rating

Value

4.9 out of 5 rating

Flexibility

5 out of 5 rating
20 User photos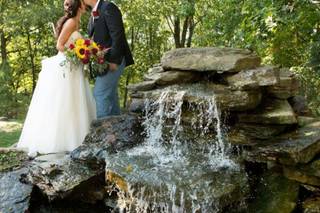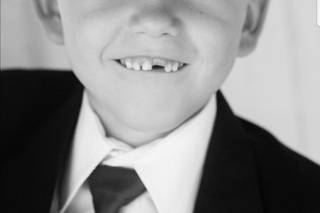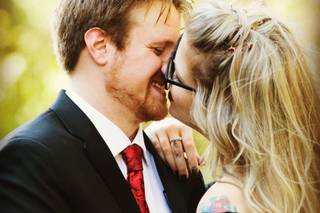 + 16

photos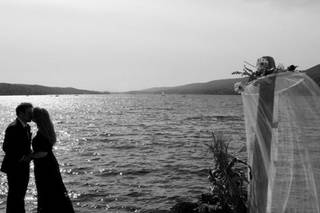 Morgan D.

Married on 10/22/2022

Angie nailed it

Angie photographed our wedding on 10/22/22 and did a fantastic job! She was super organized, had a fantastic vision, and made us feel super comfortable the whole day. Bonus- she is super funny and helped ease any nerves! She also did an amazing job coordinating and directing a big group for family/ bridal photos. Our couples photos are incredible and she executed with strong ideas that really paid off. Highly recommend working with her! Thank you Angie!

Jacqueline M.

Married on 09/10/2022

Amazing talent

I love angie, she got every single shot I wanted plus more that I didn't know I would want. She was always there when I wanted to take another photo too! She was on time, kind, professional and amazing ! I am really bad at writing a review but she was absolutely fabulous

Tommy B.

Married on 10/02/2021

Amazing Wedding Photographer

Angie was so attentive and made sure to capture every moment of our special day. She worked with my wife and I before and during our wedding and even made sure we were able to enjoy the cocktail hour and our meals. I highly recommend her for your special events.

Are you interested?

Send a message

Julie P.

Married on 10/10/2020

Best Wedding Photographer

Angie from Milestone Images was absolutely a pleasure to work with from start to finish. She is professional, kind, and hysterical. Her humor made the day light, and the photos so easy to take. We had a great experience and would definitely recommend.

+ 7

photos

Daniel G.

Married on 08/30/2020

Spectacular Photography!

From start to finish Angie captured the most beautiful moments in elegant detail. I highky recommend her for the big day!

Gabriella P.

Married on 07/28/2020

Wonderful!

Angie was so wonderful and easy to work with! We had to reschedule our wedding due to the pandemic and she was so understanding and patient with us. The pictures came out amazing! She made us feel so comfortable and was such a pleasure to work with!

Jonathan C.

Married on 11/10/2019

True Professional, Quick and Focused

Angie was ready, willing and able to act as our photographer with pretty short notice. She was incredibly focused and organized before and on our wedding day. We received 25 photos completely edited the night of the wedding (noon wedding), with an additional 100 via her blog and around 250 in a slideshow provided to us. She works incredibly quickly and diligently with an extreme level of professionalism that would make any couple ecstatic on their wedding day. We would recommend Angie in an instant and are so thankful for all the wonderful memories!

Diane M.

Married on 06/04/2019

Book angie!

Angie was absolutely amazing before, during, and after our wedding day! From the moment we met with her at her home studio, we knew we found our wedding photographer! I am not someone who enjoys having my photos taken and I don't like staged photos much - I was smiling the whole time working with Angie and have been so excited looking at our photos! About a week or so before our wedding we had a follow-up phone consult to make sure we were on the same page (we had booked her almost 2 years ahead!). Angie was on time and ready to go, didn't freak out when my bridesmaids and I were 30 minutes late, and was able to capture the photos we had requested. She kept track of time, but didn't make us feel rushed. Angie took so many candids that we didn't even know were happening, and caught many little moments including me dancing with certain family members, us hugging guests hello and goodbye, and little cousins dancing! Even my cousin who was breakdancing has an amazing photo of him. We've been to weddings where the photographers have told guests, "do that again so I can take a picture" and this did not happen with Angie. She made us smile, was able to group over 100 guests for a photo of everyone as we requested, and had our guests smiling throughout the day.

We received 25 edited images the SAME DAY of our wedding, and 90 within a week. About 2 weeks later, we received over 300 photos! Can't wait to see the rest!! We 10000%, hands down, recommend Angie and will definitely go to her for any photography needs in the future!

Diane

Married on 09/08/2018

Perfection!

Hiring Angie to capture our wedding memories was absolutely the smartest choice we made. You won't find a more professional, responsive, patient, and talented wedding photographer. And she's funny and kind, too! Angie's been in the business for long enough to anticipate every question and need. She helped talk me through elements of planning I hadn't even though of (not planning a receiving line after the recessional? what instead?). And Day Of, she was equipped for every emergency (mystery stain on the bosom of my dress 5 minutes before the ceremony? No problem; Tide Stick in the camera bag to the rescue! Dress getting a little too revealing at the bust? Fashion tape at the ready to keep the girls in place!)

You will be THRILLED with Angie's turnaround time. As a member of several Facebook wedding groups, I've seen by comparison how her timely photo deliveries blow away the competition. I had dozens of photos already edited and online while my wedding-date-twins were still longing for even a sneak peek several weeks later. In fact, Angie provided over a dozen Instagram photos the very same night as our reception! I was gawking at them before I even went to bed that night. Every couple Angie shoots gets a writeup in her blog (here's ours: http://www.milestoneimages.us/blog/congrats-diane-leo-grand-isle-wedding-photographer/). I had the joy of reading her post about our wedding less than one week after the fact, which included another 97 photos I had not yet seen, plus her thoughtful and personal observations and reflections of our day (I especially loved reading that!). In less than one month from our wedding, I had EVERY edited photo she had promised, on a thumb drive in-hand, after receiving a link by which I could download and share them even earlier. This surpasses by leaps and bounds any other photographer I've encountered (or heard about from other couples).

Angie's vision and artistry is unparalleled. Her art direction is fantastic. She has a way of arranging people in just the right way to get all the perfect shots you've requested, and manages to do it in a way that's fun and engaging. My guests found her entirely charming, and to a person, came to me throughout the evening to say what a fabulous job she was doing and how delightful they found her.

And the most important part: Angie's photography is amazing. Our formal portraits are flawless and creative. Angie's candid portraits captured not only the quiet and unexpected moments throughout our day, but even the unique charm of each loved one's personality during their naturally unguarded moments. I really loved the experiencing her art direction during our private bride and groom portraits. The shoot itself was more romantic than I even could have expected, and the photos reflect it so beautifully.

I have gotten so many compliments on all of our photos (people have been really wowed at just how great they are!), and on Angie personally, that I cannot recommend her strongly enough. She rolled with the punches (traveled several hours to our venue - totally worth it for all involved!), and was VERY flexible on our package, logistics, and unexpected turns of events, all while managing to keep us on our desired schedule, with a smile. She nailed it, and I am so relieved that my biggest "Must Have Thing" (spectacular photography) was even more perfect than I ever could have hoped.

Don't hesitate. Hiring Milestone Images will be the smartest wedding move you make!

+ 3

photos

Lia

Married on 09/02/2018

My husband and I decided to plan a full blown wedding in 2 months. We figured after 6 years and a 4 year old daughter, it was time, why wait? I found Angie and right away was super excited to work with her. She was so full of knowledge and excitement. From start to finish the process was flawless. She created a well thought out plan for the day of our wedding to ensure beautiful formal portraits with our big family, and continued to get awesome shots through out the night. I never had to worry about a missed photo opportunity because Angie was there every time I turned around capturing the most special moments. She even had some sneak peeks ready for us an hour after the wedding! The final edited pictures came back to us in less than a month, we are so pleased and can't wait to share with our loved ones!

Laura

Married on 07/21/2018

Fantastic Experience

I was recommended Milestone Images by a family member who hired Angie for her own wedding and it was by far the best recommendation I've ever received. Angie is incredibly talented and manages to coordinate family and friends on an already hectic day with ease and professionalism. Her ability to capture a range of emotions from formal large family-style portraits to small small shots of smiles and laughter in the far corners of a event speak volumes to her expertise as a storyteller and artist.

Angelique

Married on 05/26/2018

Angie with Milestone Images was amazing from start to finish! She is extremely talented and professional! My wedding photos are amazing, and I would absolutely recommend Milestone Images!!

Nichole

Married on 04/28/2018

Where do i start! Working with Angie and Milestone Images was the best decision my husband and I made. Not only are the pictures absolutely beautiful, but Angie captured so many special moments throughout our rehearsal and wedding day. Working with her was seamless and easy. She was very detailed and made sure she covered all the important shots that we wanted. I highly recommend Angie and Milestone Images for your wedding and engagement photos, and really any other event where you want to work with someone who is talented, fun and awesome! Thanks Angie, for capturing our memorable moments!

Ariana

Married on 07/22/2017

One of the key things I looked for when I was scrolling through the very long and daunting list of photography options in the NY/NJ area was someone who would "get us" and would want to be as creative with our admittedly out of the box wedding as we wanted to be. It goes without saying that we also wanted someone who was flexible, responsive to our (mostly my) millions of questions and who we could count on to be there on time and ready to join us for the craziness that would be "our special day".
Angie at Milestone Images was exactly all that.
And more!
Angie worked with us to learn more about who we are, what we wanted for our photos, what I saw on Pinterest that I needed to replicate, and what was most important to us.
On our wedding day Angie had her cameras ready and started taking photos from literally the moment she took her first step into my bridal suite. She took time to get to know the bridal party too so we all immediately felt super comfortable working with her.
Angie at Milestone Images never missed a beat and captured every moment.
The rest of our day included photos on a horse racing track, a rooftop ceremony, and a nightclub reception for our guests who party hard and have huge personalities --we were a tall order!
Angie didn't flinch; she even found the right angle so I still looked nice when I was smiling through the pain of my 4 inch heels.
I'm so thrilled we could work with Angie and Milestone Images for our wedding!
Thanks Angie!

Ashley

Married on 07/23/2016

Angie Gaul of Milestone Images came to our knowledge through a friend's recommendation, and thankfully, we selected her to photograph our own wedding. She takes beautiful images with a photo journalism style, capturing moments organically while highlighting aesthetic angles. Her demeanor and expertise also calmed my nerves as a bride who was overwhelmed once or twice on the day, and she saved me from a near veil fiasco. Angie also had great compassion for all the stuff that's important about a wedding day regarding family and interpersonal relationships. She was a tremendous asset and we love our engagement and wedding photo albums, which came to us with great professionalism, high quality, and impressive value. We highly recommend her services.

Karen

Married on 07/23/2016

Angie did an awesome job for our daughter's wedding. She was very professional and creative in her approach to taking pictures. Angie got to know them as a couple and some of the engagement pictures before the wedding look like picture postcards. She tailored shots around their interests and got so many candid moments as opposed to posed pictures at the wedding that I feel like I can relive it all over again!

I am true believer in love at first site - and I fell in love with Angie the minute she said hello. When planning a wedding you have to work with dozens of people, you meet all different types of vendors and business owners, but no one will ever come close to Angie Gaul. From the minute we met until she hugged me goodbye the night of my wedding she was nothing but amazing. Always responsive (which is surprisingly not the case with everyone), kind, ENERGETIC, and professional. Angie had answers to all of my questions before I even had the chance to ask. She never made me feel like a crazy bride. She always made me feel like I was the only bride in the world and she had all the time in the world to work with me (Although I know she's crazy busy working and being a great mom). When the big day comes you realize how important an amazing photographer is - everything revolves around your pictures, when things start, finish, where they are, who needs to be there - all works around your photographer. She was my photographer-stand-in-wedding-planner for the day, and I could not imagine anyone else doing it. I planned the whole day (with help from my amazing family, friends, and husband) and there are only a few people who I would let control that day - and I would let her do it a million times over. My bridal party was amazed at how well she handled a group of semi-buzzed millennials. She never yelled - always made us laughed - and directed us in a way I have never seen. Did I mention her pictures are amazing?? Her eye for this is beyond words. Everyone is still raving about her photographs. She has no problem doing funny poses that only make sense to the bride and groom - she will be the first to stop the group and say "Stop don't move I have an idea" and in 5 seconds everyone understands her vision, and she can make anyone feel and look beautiful in 5 seconds. Did I mention her assistant Tom is kick ass too? Sometimes you go to a wedding and all you see if camera lenses. Y

Angie Gaul was a pleasure to work with and her photographs are fabulous

Kristen

Married on 05/24/2015

When I started emailing photographers after getting engaged, the first line was always, "We're in kind of an odd situation: we're having a Cambodian wedding and an American wedding..." Angie replied almost immediately and had already started doing research on Cambodian wedding ceremonies and their traditions! When my husband and I met with her, she was uber prepared, answered questions before we even knew we had them, and was still incredibly friendly. After booking and then throughout the year, she kept in touch with us and even helped me come up with what my mom calls a "military precision" wedding day schedule that worked beautifully.
The Cambodian ceremonies were chaotic --- there was something going on in every room of the house and at least half of the people there, including Angie, had never participated in a Cambodian wedding before. She handled everything and everyone, from a very pregnant sister-in-law to a pushy aunt, so gracefully, especially when everything went into overtime due to ceremonies that were added without us knowing and drunk musicians. The American wedding was a lot calmer but the day was still long. However, she and a second shooter stayed with us until the end and made sure there were the standard family photos along with more creative and candid shots. I've been at weddings where photographers were pushy and this was absolutely not the case. She basically became part of the family, and I think all of our siblings, parents, and some other relatives and friends all started following her on Facebook that weekend!
Angie took a record-breaking amount of pictures that weekend and according to everyone's compliments, they completely catch the beauty and joy of our weddings. My husband keeps saying, "I'm happy we found her," every time something new comes up, and I totally agree. And now I'm out of room, so thank you Milestone Images! We love you!

My husband and I just loved working with Angie! We recommend her heartily. The whole experience, even from the first email, was wonderful.

Her portfolio online first drew us to her, and we were instantly at ease the first time we met her--Angie is a lovely person, she's so warm, funny, and enthusiastic! The day of the wedding she was a fantastic presence, subtle and discreet during our ceremony, then super efficient, fun, and full of ideas with our group portraits. At the reception she snapped so many priceless action shots from the dance party!

She has an amazing eye, both as a photojournalist (she caught some stunning and emotional reaction shots during the ceremony) and as an artist (she came up with such great ideas for the wedding party photos!). We received an amazing sneak peek of photos super quick, while we were on honeymoon! We then received the full set of photos right on time, on the agreed upon deadline, as promised.

And we treasure these pictures--she captured the day in such a special way, moment to moment, and these photos really tell the story beautifully. Her blog is also a great read--you can see how much care she takes in getting to know each couple to help her capture their story so well! She was also super professional, quick to respond to any of our questions, and her references told such wonderful stories about working with her. We really were over-the-moon with our luck with working with Angie.

We just received all of our photos and we are so, so happy. Everything came out beautifully and Angie brought out all the joy of the day. The portraits, the city shots, and the details are especially great. It was a complete pleasure working with her from day 1, through our engagement session and managing the big day itself. We would completely recommend Milestone Images for creative, documentary, and all-around wonderful wedding photography.

Krysta

Married on 05/25/2014

We provided separate videography services for a wedding photographed by Angie. She was fun, excited, professional and her bubbly personality lasted throughout the day. Upon reviewing her images after the wedding, we were highly impressed with her photographic skill and artistic eye. From one vendor to another, she was great to work with and I know that both brides loved her work and personality as well.

There is no way that a paragraph could ever capture our amazing experience with Angie and Milestone Images. I stumbled upon Angie's work about 8 months before our wedding and immediately fell in love with her photo journalistic style and the quality of the reviews on this website from her past customers. From the moment we first spoke, Angie treated me like a queen - she drove all the way to my office on Wall Street to show me her albums and discuss her work, delivered a beautiful welcome packet to our apartment, and was extremely accommodating with our payment plan. Each time I had a question (and I'm the queen of organizing so I had a LOT of questions!) Angie answered without missing a detail. Following practically every communication I said to my husband how happy and lucky I felt to be working with someone who just 'got me' so well. When Angie arrived at our wedding venue (after driving for two hours!) she immediately took charge of our large, complex, diverse families and friends and made things happen in a kind, professional, efficient way. It was fascinating to see everything come together - one of my favorite moments was at the end of our wedding when Angie took one last picture and high fived me to let me know she had successfully documented every "grouping" of people I had previously listed - though I had told her that it would be virtually impossible to track everyone down at our 250 person wedding. In sum, Angie's work ethic is incredible - before, during, and after the event - and I would highly, highly recommend her to anyone. She gets people and will definitely get you!

Angie = AMAZING

Coming from out of the country to get married in NYC on a shoe-string budget was super stressful, but Angie assured us that it was going to be fantastic, and it totally was!

We booked far in advance of our date & exchanged many emails along the way. Angie wanted to make sure that she knew what we were looking for with regards to photos & really wanted to get a feel for our non-traditional wedding style. We connected on the phone a few weeks before the big day to sort out the final list of important shots & she -- again -- put our minds at ease about the weather, timing, & fitting everything we were wanting into our short session.

THE BIG DAY: Sunshine and blue skies, which I totally attribute to Angie, because she promised them. :) We hopped in a cab and Angie played tour guide, pointing out the hidden gem eateries and shops in buildings we passed by; totally taking my mind off the stress of "I'm stuck in traffic on my way to get married!"

During the ceremony in Central Rock, my groom & I didn't even notice Angie running around us, taking photos from all angles (which was amazing because she also didn't appear in any of our guests photos. I think she's magic). Immediately following, she was awesome about helping us breeze through some posed shots and then head off for candids in the park.

We had our first peek at pics in less than 24 hours and the first edited photos online in less than a week. (Bear in mind, we only had an hour session, I'm sure a full day would have a longer turn-around.) My folks couldn't make it to the wedding, so to be able to send them a peek of the day before we were even home from the trip was amazing. My mom called me long-distance and cried. :)

If you are in the NY area (or are coming in to get hitched,) and are looking for an actually affordable, totally relaxed, completely professional photographer, this is who you need to hire. We are so glad we did!

Angie was one of the best, if not the best, decisions we made regarding the wedding. She is wonderful, kind, empathetic, hilarious, and also a kickass photographer. She was willing to romp all over a museum for our engagement photos, able to step up temporarily for the first dance, seemingly capable of being in sixteen places at once, and given some of the shots taken, I'm pretty sure she's also a ninja. (I have to give a shout-out to our second shooter too, who was very nice and whose pictures deserve as many kudos!) Our photos are beautiful-- they are full of the light and love that were the best parts of our wedding. She was insanely prepared, calm and patient at all times, and just a great person.
Are you interested?
Send a message