46 Reviews
Recommended by 99% of couples
Quality of service

4.9 out of 5 rating

Average response time

5 out of 5 rating

Professionalism

4.9 out of 5 rating

Value

5 out of 5 rating

Flexibility

4.9 out of 5 rating
72 User photos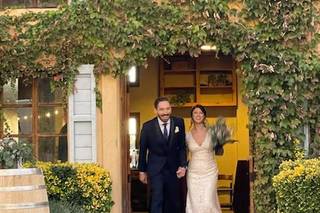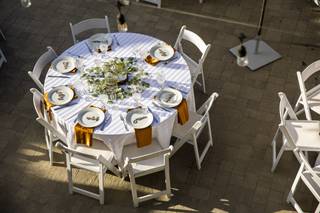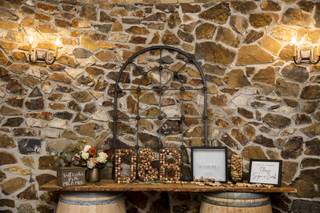 + 68

photos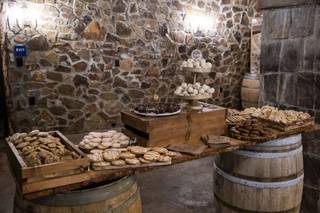 Featured

Gloria J.

Married on 02/19/2022

Dream Wedding

This venue is absolutely gorgeous. There are so many beautiful spots on this property. It feels like another world! Truly though, what made our wedding day the most special and perfect was the Milagro staff. The venue manager Denise is so wonderful, kind, and helpful. She is truly great at what she does. We had the best experience throughout the entire process of booking with Milagro to our wedding day. Not to mention, their wines are so good!

Carly G.

Married on 11/05/2022

Beautiful venue and amazing professionalism and help

So many people at our wedding were absolutely awe struck by the beauty of this venue. I had guests tell me they felt like they were in Italy. Our coordinator for our day was Denise, and she was fantastic. She was so organized, kind, and helpful making sure we had absolutely everything we needed to make our day perfect.

Hannah P.

Married on 09/17/2022

Absolutely stunning wedding venue!

My husband and I absolutely loved having our wedding at this venue! They were so accommodating and friendly. They were very helpful with everything. The day ran so smoothly thanks to their venue managers. The venue is stunning and worth checking out if it is for your wedding or just for a night of wine tasting.

Are you interested?

Send a message

Brittany (.

Married on 09/03/2022

Dream Wedding Team & Venue!

We had our wedding at Milagro on September 3rd, 2022 and the day could not have been more perfect. Denise, Jessica and our bartender, Jonny, were the absolute dream team. I worked with Denise specifically throughout the planning stages and felt so incredibly lucky to have her expertise, patience and advice through this process. We had a pretty tight timeline and she made sure we stayed right on it without making anyone feel stressed or in a hurry. We still thoroughly enjoyed every minute of our wedding day and felt like we could really be present with the Milagro team keeping us on time for everything we had scheduled. It was also an incredibly hot day and the Milagro team made sure to take every extra step to make sure our guests were comfortable the entire evening. The venue itself is absolutely gorgeous and Denise made sure everything was set up exactly how we wanted. Her attention to detail is impeccable and what we had envisioned for our wedding was even better in person. Communication is very quick leading up to the wedding and day of. Everything was taken care of from set up, coordinating with our vendors, etc. I am usually a high anxiety person and am easily stressed out and I genuinely have never felt as calm as I did on my wedding day. We cannot recommend this venue and team highly enough to anyone considering it.

+ 2

photos

Samantha G.

Married on 05/07/2022

The perfect place for your big day

If you're searching for a wedding venue in the San Diego area, look no further! Hard to imagine a more beautiful venue -- like you've been transported right into the rolling hills of Tuscany. Denise, Jessica, and the whole team were a joy to work with from start to finish. Couldn't recommend more highly! Wish I could give an extra star.

Victoria

Married on 06/18/2021

Melissa was exceptional! Winery was amazing!

Megan, Melissa and Ashleigh are a great team! I was impressed with their impeccable customer service. Ashleigh was very helpful in ways to keep the budget down-something I was not expecting. You can do a lot DIY and save a lot. Hands down the most beautiful place. We can't wait to get married there! Thank you Melissa!

Heather D.

Married on 03/14/2021

Beautiful!

Such a beautiful venue! My husband and I booked this venue back in 2019 after we got engaged because he fell in love with how pretty it was when he attended a wedding a couple years prior. We attended an open house which confirmed the beauty of it to me and thats why we ended up going with this venue. Melissa was wonderful and stayed in communication with us all the time especially when Covid hit and caused us to push our wedding back to March of this year. For a couples looking for a beautiful venue with amazing sunset photos Milagro is a place to go.

Rae D.

Married on 12/13/2020

The most STUNNING venue ever!!!!

This place was a total life saver! Being the only one available to fit us in for an elopement before the year ended was a God send!

Melissa was extremely helpful, kind, and continued to be available anytime I needed anything! On the day of our special day, Ashley was fabulous helping me and my husband get ready as well as after the ceremony taking photos! It was such a fabulous experience that I will NEVER forget!!

Lisa

Married on 11/14/2020

Milagro was just amazing!

We had out wedding at Milagro just last weekend and it was a dream! Even though we had to cancel our reception due to COVID, our wedding was still so perfect and we thank Milagro's team of coordinators for that! They are SO ORGANIZED and efficient. The whole planning process was seamless and made my job so easy! HIGHLY RECOMMEND!

Phillip B.

Married on 10/10/2020

Beautiful venue, great staff.

Milagro is a stunning wedding venue. It is about an hour from downtown San Diego, but is a like being transported to Northern California. Light dapples through the majestic oak trees, there is a Tuscan crush house, and a rustic stone wine cave which come together to provide a romantic setting for your special day. We fell in love the first time we toured the place and I'm sure you will too.

Melissa and her team are a pleasure to work with. From the moment of your first tour, to the day of the event, they are there to shepherd you through this process. I highly recommend visiting during an open house to see the set up and get to know approved vendors.

We had initially planned to get married in October of 2019, but life happened and we had to delay. Melissa and crew were very accommodating and we were able to rebook for 10/10/2020. As we all know 2020 came and we have all been coasting on easy street. Milagro was very flexible and patient as we had to navigate the world of COVID weddings. They kept us updated of what we could and could not do, and we went forward with a scaled down wedding and could not have the reception there (bummer).

I don't think the intimate ceremony could have been any better. The Milagro staff were there to keep us on task, and drive us around the massive property after the ceremony to capture some incredible photographs. Melissa even forwarded us some great shots the next day that she had captured on her phone.

Melissa and her team want your day to be special. When we let her know that our original officiant had ghosted us, they wanted to know who to make sure that it is not somebody they recommend to couples to work with. They keep the approved vendors in check.

I could go on reliving the day, but nobody wants to read that. I want to thank Milagro for the flexibility and for helping make our wedding memorable. If you are looking for a wedding venue, I highly recommend you give them a shot.

Sherrill S.

Married on 07/03/2020

Dream wedding venue

My husband and I had our wedding at Milagro Farm Winery. It was a dream wedding and all of our friends and family are still talking about it today. Everything about this venue- the nature, the coordinators, the picturesque spots, were perfect. We couldn't have done it without Melissa, Danielle, and Ashleigh. I cannot recommend Milagro as a wedding venue enough.

Julian M.

Married on 10/02/2019

Amazing Venue!

Milagro Winery is an amazing place to have a wedding! The grounds are so beautiful and come out amazing in photos. Our favorite part about the venue... the Cave! Very unique and all of our guests thought it was very cool! We had our wedding in February and unfortunately it rained but the Milagro girls made everything go very smoothly and we made the best of it.

Everyone at Milagro was so helpful and Melissa did a great job keeping everything organized throughout the whole wedding planning process. I highly recommend this venue!

Lauren

Married on 07/07/2019

Beautiful venue and amazing staff!

I cannot begin to tell you how amazing Milagro Winery's property and staff are! We booked our wedding after touring the property in 2017 with Megan. Between then and our wedding in 2019, Megan and Melissa remained in contact with us to answer every question, big and small. When it came to our wedding day, Melissa took the wheel, confirming all vendors arrival times and contact info. Milagro provides you with detailed inventory sheet to ensure that every detail is placed exactly where you want it. Our wedding ran so smoothly and we were unaware of any issues that the team faced prior to/throughout our event.

Speaking of issues, Milagro handles them with ease. 20 minutes before our ceremony, I began feeling nauseous and the hook and eye broke on my dress. Melissa drove me around the property, giving me time to cool down and found a safety pin to get us through the ceremony.

Milagro's staff does EVERYTHING! They're professional crowd wranglers, train/veil throwers, golf-cart off-roading extraordinaries, wedding coordinating bosses. We couldn't be more thankful to have gotten married at Milagro and truly cherish the relationships we built with Megan and Melissa!

Thanks for everything, ladies!

Jordan G.

Married on 03/23/2019

Dreamy Venue/Wonderful Staff

I just had my wedding here and it was an absolute dream. The location is stunning, well kept, and affordable. The entire staff was awesome but I have to shout out Melissa & Megan for being the dream team. They handled everything seamlessly and made sure the hubby and I were taken care of all night. They even helped bustle my dress for the reception! Communication was always clear and super helpful, people raved about the wine (the rose was a hit!), and overall I'm just really really happy with everything. Thank you Milagro. I will recommend you to everyone I know!!!!!!

Murphy

Married on 03/16/2019

Best day of my life

My (now) husband and I had looked at a couple venues before Milagro but nothing gave us that good feeling, you know the one. But the first time we drove to Milagro we knew it was THE PLACE. It just felt right. It ticked all the boxes and more.

No matter where you look, the trees, fields, flowers, vines, and buildings (crush house😍) make you feel like you're in a fairytale!
Before we even drove off the property, we already knew it was perfect and the venue we would choose.

I was a nervous wreck and truly ignorant when it came to planning my wedding. The team at Milagro was phenomenal, always ready to answer any questions (no matter how silly) I had.

The girls know what they're doing, listen to them. To have a team who knows the property, knows weddings, and has done this a thousand (maybe more) times is absolutely priceless and worth every penny.

When it came to our wedding day they were there to make sure that everything ran smoothly (sure that's why you're paying them) , but most importantly the support and love they pour into every detail of your wedding shows how much they really love their jobs. There was never a moment I was worried that everything wasn't running according to plan.

They took care of me, my husband, my bridesmaids, our groomsmen, but also our families , our guests, and our vendors.

When I tell you my wedding day was the most beautiful and perfect and best day of my whole life , I mean it with my whole heart.

Go with Milagro , you won't regret it.

PS!!! The property is so breathtaking!! Our guests have not stopped gushing about it, and every photo we have seen this far ,from every angle, is insanely gorgeous.
And we haven't even gotten back our professional ones yet!

+ 2

photos

Shannon C.

Married on 11/03/2018

Fall in Love with Milagro

After touring several other venues around San Diego and Temecula, one of which my mother-in-law deemed "a can of tuna", and not finding anything that checked all the boxes we were looking for in our venue, my husband reached out to Milagro to schedule tour and find out more about what they had to offer. My husband I were losing hope and were stressed we wouldn't find a venue we liked and both agreed on, but that stress and lack of hope totally dissipated after we arrived at Milagro for our tour. We were greeted by Megan and Danielle on a cool, December late-afternoon, and we instantly felt comfortable. Megan and Danielle are a couple of completely relaxed girls, the perfect embodiment of "chill", not something we had encountered on our tours of any other venues. We all climbed onto their golf cart and were off to take in the stunning beauty of Milagro. First, we stopped at the ceremony site where we would have a choice of two trees to get married under: the single, giant tree with beautiful, sprawling branches, or two equallying stunning trees with two branches that lean toward one another creating a beautiful, natural arch. We were basically sold right here, but then we were shown the cute cottage available for getting ready day-of, the magnificent dock and pond, the golden fall grape vines, and the aviary all on the way up to the reception area. Again, we were basically sold at this point. At the reception area there are three main areas: the wine cave which would serve as our cocktail hour location, bar and dessert/coffee station, the patio complete with market lights and a wall of wine barrels where our dinner and dancing would take place, and the beautiful Old Crush House where our caterers would set up their buffet. Between the stunning beauty of the grounds, the perfect placement of each structure, and the comfort and kindness we felt from Megan and Danielle, we were ready to sign a contract and hand in a down payment. We were instantly sold.

As our wedding approached, Megan answered any and all of our questions. While she didn't plan any of our wedding for us, she guided us in the right direction on any decisions we were struggling with and gave us ideas based on what past couples had done at their venue. At our contracted milestones (payments due, wine choices due, guest count due, etc.) Megan and Danielle's supervisor Melissa would reach out by email with reminders and receipts. During our walk-through about a month before our wedding, Megan walked through each detail with us, even ones we hadn't thought of, and took detailed notes which she also sent to us (yay for checking one thing off the bride's to-do list). Megan also helped tie all of the different ideas we had into one cohesive wedding. Moreover, Megan helped this stressed out bride relax and realize that if I forgot anything or if there were any emergencies day-of, I could trust and rely on Megan and the rest of the Milagro staff to work things out. This is a true testament to Megan's cool, calm and collected "chill' factor, a truly must have personality trait in day-of coordinators!

The day of our wedding went off without a hitch thanks to the beautiful venue that is Milagro, and to the impeccable day-of coordination provided by Megan, Danielle and Melissa. One of my favorite moments during our wedding was after our ceremony, after all the family photos when my husband and I piled onto the Milagro golf cart with our photographers, Megan, Danielle and Melissa and drove around the Milagro grounds at sunset taking photos. Of course I enjoyed the moment of peace with my new husband before being thrust back into the thick of it at our reception, but I also enjoyed the laughter and calm with the Milagro coordinators and our photographers. It felt like a group of old friends driving around killing time; it was the perfect break, the perfect hour of relaxation on an equally stressful and exciting day.

Every time we think back to our wedding day or look at our photos we are blown away by the pure, simple beauty that is Milagro. Yes, I realize that I've used the word "beautiful" or one of its synonyms about a thousand times in this review, but that's the perfect word to describe this venue. It is beautiful. If the beauty of Milgro doesn't sell you on this venue, then perhaps the day-of coordinators that are included in the contract should. They are skilled at what they do, they are responsive, they are refreshingly "chill", and most importantly they are professionals. Between the beauty that is the venue and the skill of its day-of coordinators, Milagro is the perfect package, and the perfect San Diego wedding venue.


+ 8

photos

Brittany

Married on 05/24/2018

I can't not say enough incredible things about Milagro and the staff. We met Melissa the day of our tour and knew we would be beyond taken care of. Megan and Melissa were incredible as was the rest of the staff who made sure our wedding day went smooth. They were there every second to cater to every need. It is a gorgeous venue and we loved every second of our day. Thank you to Milagro staff for being so wonderful!

Riane

Married on 11/05/2017

I may be biased... but Milagro is literally the best venue on earth. Their team is fantastic and more like wedding planners than wedding coordinators. The venue itself is simply stunning.You want a vineyard? Check. You want a beautiful lawn and tree to get married under? Check. You want freaking fantastic wine? Check! (That's saying a lot, my husbands family is in the wine business). Looking for an adorable bridal cottage? Got that too! How about a spanish villa that's lined with ivy? Or a wine cellar that's the perfect location for cocktail hour? Check and check. How about a water feature? They one up that with weeping willows over the edges. Want iconic sunset pictures in the grapes? They are the key place for that.

In all seriousness though, Melissa and her team are the easiest, friendliest, and most accommodating vendors. We were pretty high maintenance and asked for a live band with a stage and although they had never done it before, they went above and beyond to make it happen. If you're looking for a wedding venue, look no further. You will not only have a magical day, but you'll have a place to go back and visit and drink wine anytime you want to remember your wedding day.

**Pro tip: Find Farmer John's Airbnb up the road and book it ASAP. It was the perfect place to stay the night before the wedding, and the perfect place for the guys to get ready the morning of.

+ 6

photos

Corey

Married on 10/21/2017

There are several reasons why this venue is ranked top San Diego venue. To start is because the venue is gorgeous. Every place you look there is something beautiful. The greenery, the gravel, the stone and brick, the pond, the vineyards, and the wine cave. Every photo of ours has a different look and feel because of the amount of beauty Milagros has. Not to mention the gorgeous sunset view which is picture perfect.
The next reason why Milagro Farms is the best is because of their wedding team! This venue has their own wedding coordinator. That's is HUGE for a bride and her family. Melissa is the wedding manager/ coordinator and she just blew my groom and I away. She knows the property like the back of her hand, she knows what works well, and how to best prepare for the big day. This assistance made my day go smoothly. By the time I arrived at Milagro, Melissa ensured that everything was just being finalized. We worked together for many months to work out details and she was always quick to respond to questions and concerns regardless how silly my questions were. Melissa has the process down, what is needed to be successful, and has a wonderful team to make sure it is all executed. Gabby and Danielle were bubbly and an amazing group to work with. I don't know how they do what they do so effortlessly, but they knocked ours and our guest socks off.
Selecting Milagro Farms was the best decision we ever made. Our day was stress free and nothing but a positive experience. All the hard work the Milagro Girls put into my special day was not unnoticed. They help plan with you, organize the big day, and set everything up the day of. My family did not have to lift a finger. Because of them my day was perfect and beautiful just like they said it would be!
Thank you!!!


Rose

Married on 10/14/2017

the PERFECT venue!Milagro is definitely a hidden gem but worth the drive. From the start of planning all the way until the day of my wedding working with Milagro and their wedding team was amazing. Melissa and her team kept in constant contact with me keeping me informed on everything. They make it a breeze to have your wedding here. My day went absolutely perfect, Melissa kept everyone on schedule and ran my day without a hitch. Not to mention this venue is beautiful! We got married the first weekend in October and the weather was perfect. We had our ceremony on the lawn utilizing their gorgeous trees as a backdrop, then moved to the crush house patio. Between the wine cave, vines, and string market lighting it has the perfect ambiance for a romantic intimate wedding, and I would recommend it to any Bride & Groom!

+ 5

photos

Stephanie

Married on 04/15/2017

Milagro Winery was more than we ever imagined for our wedding! The venue and staff are nothing short of incredible! Every single detail was remembered and taken care of for us! From the very beginning, Melissa made herself so available and was very helpful in answering all of my questions and keeping me organized. She is amazing at her job and made certain that our day was spent taking in each special moment together, instead of stressing over setup and delegating! The venue is so dreamy and I have often referred to it as a hidden gem! There are serene areas for bridal party pictures as well as perfect romantic options for bride and groom pictures as well! Our favorite spots for photos were on the dock over the lake and past the vines at sunset! The outdoor area for dinner and dancing was exactly what we wanted and we loved the market lights that give such a charming touch! ALSO, its an added bonus that Milagro has our favorite selections of wines! We received compliment after compliment from so many guests that attended our wedding, who were just blown away at the beauty of Milagro - completely swoon-worthy! We absolutely ADORE this venue and the truly fantastic team that puts their heart into every ounce of their work!

Paige

Married on 02/18/2017

Thank you to Melissa and the crew! They did a fantastic job handling our Rainy Day wedding! We got married in the wine cellar, which was their first time having a ceremony in there, due to the weather and it turned out so incredibly romantic! They were so professional, on time, on top of everything, and answered every question I had! Melissa even drove me down to the cottage during cocktail hour so I could redo my wet hair and makeup before we entered the reception. Could not have asked for a better venue, team, and experience. Five stars is not enough! Thank you ladies!!! I still get non-stop compliments about the venue and coordination team!

Stacy

Married on 11/05/2016

As many before me have said, Milagro was the most amazing venue for our wedding! Natural beauty surrounds every turn, and saying "I do" under the tall oak tress was a childhood dream. There are no bad pictures coming out of this wedding. Above all else, our wedding coordinator, Melissa, and her team were the most helpful and organized folks we could have asked for when planning our big day from Alaska. Not one thing went wrong (or not one thing we noticed anyway) and all of our guests continue to tell us how perfect the venue was and how pleasantly surprised they were with the wine selections. I have zero negative things to say about this place. Thank you Milagro for making our wedding the most beautiful and perfect days of our lives, no question!

Melanie

Married on 10/29/2016

I don't think I can possibly get across how amazing this venue and it's coordinators are. My (brand spankin' new!) husband and I just got married here this last weekend and it was beyond amazing!! The FANTASTIC coordinators Megan and Melissa walked me through every step of the way and were so patient with my relentless questions! Day of Megan made me feel soooooo at ease and because of her and her wonderful assistant Gabby, our wedding literally went off without a hitch! The venue is perfect in every way with it's beautiful ponds, amazing wine cave&crush house, rustic patio lit with market lights, and awesome ceremony site. Megan, Gabby, and Melissa are so kind, patient, quick to respond, and beyond helpful. Our wedding was more than we could have ever dreamed of. Special shout out to Megan and Gabby who are so excellent and on top of their jobs that I wasn't stressed for 1 single second of my wedding day. They literally set up everything and it was just as I imagined if not 10 times better. They coordinated with all of my other vendors as well and made sure that everything was more than perfect. We love you guys and wish we could do it again!!!

Amy

Married on 10/22/2016

My husband and I were married here on October 22 2016. We have absolutely nothing but good things to say about the venue and staff. From the day we came for the site visit Melissa had all of the information we needed from pricing to a fantastic tour that covered all bases to wine selection and even recommended vendors that made the stresses of dealing with setting up an event a lot easier. The venue is secluded, the trees and plant life are beautiful, and the crush house and wine cave that are together used for the reception area have an amazing "back in time" sort of feel that we both felt was perfect for what we were trying to achieve. The winery is located in the Ramona Valley, which is a slightly unknown local AVA in San Diego County with a lot of surprisingly great wines. We poured their Sangiovese for a red, Rose, and the unoaked Chardonnay and all went phenomenally well with everything or just on their own. Throughout the event Melissa and her team were on top of everything that could possibly come up: coordinating; timing; transportation between areas; etc. The ceremony site was set up perfectly and their ideas for the reception area were spot on. I would definitely recommend this venue to anyone looking for an outdoor wedding and reception. The professionalism, setting, and general experience here was everything we were looking for.
Are you interested?
Send a message