94 Reviews
Recommended by 99% of couples
Quality of service

5 out of 5 rating

Average response time

5 out of 5 rating

Professionalism

5 out of 5 rating

Value

5 out of 5 rating

Flexibility

5 out of 5 rating
107 User photos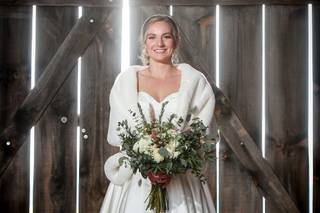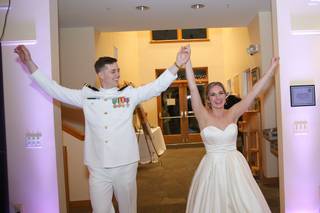 + 103

photos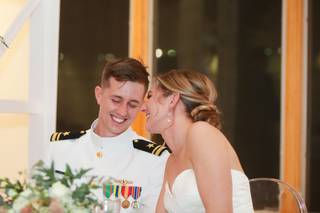 Jay B.

Married on 12/30/2022

Pictures worth a thousand words!

Mike was able to capture some amazing photos for us and we are thrilled we worked with him! His way of capturing such special moments is truly an art! My family kept saying, "when was this photo taken" or "I didn't even know he was taking photos", he truly knows how to be incognito and capture amazing photos! We highly recommend using Mike for whatever event you have planned. He was super easy to work with, a great communicator and was able to take some amazing photos of our special day. We are forever grateful for him!

+ 4

photos

Mary F.

Married on 10/22/2022

Beautiful Photos!

Our wedding photos turned out great! Mike was a pleasure to work with and very professional. Highly recommend!!

Sarah E.

Married on 10/16/2022

Photos that Wowed Us!

Mike Buscher is an amazing photographer. My husband and I got to meet him for the first time at our engagement photo session. Mike was so easy to talk to and we had a lot of fun! He is very personable and we loved how our engagement photos turned out! Then getting ready for our wedding day, Mike communicated well and I trusted that everything would be perfect day of. Mike was calm cool and collected the whole time. He took amazing photos and had a good eye for the right locations to take pictures! I kept getting nervous about timing and he would talk to me and ease my worries. He also made sure my husband did not see me in my dress before the wedding! We did not want to do a first look and he helped walk in front of me to make sure my husband didn't accidently see me in my dress through some windows! All the pictures were gorgeous and Mike was very easy and fun to work with! We 100% recommend his service!

Are you interested?

Send a message

Ashleigh J.

Married on 10/09/2022

Photos help tell a beautiful story

Mike was amazing to work with from our very first phone call to the day of. He was attentive, listed to our requests and what we were hoping to get from our day(s). Our first visit for our engagement shoot, Mike helped break the ice and make the session enjoyable and laughable. We even went out for drinks afterwards to continue to get to know each other!
On the big day Mike went out of his way to make sure certain photos and memories we wanted were captured. He was always present, but at the same time seemed to not be there. Throughout the night Mike and his assistant continued to check in with us to make sure we were doing well. He even snuck us off for an impromptu moon light photo shoot!
I cannot speak higher of a photographer than I can for Mike and his team!

+ 16

photos

Timothy

Married on 05/08/2022

Thank you Mike!

Mike is an incredible photographer, and we couldn't have been happier to have him be the one to take care of our wedding. He has a friendly, easygoing demeanor that makes it easy for folks who are camera shy to loosen up and relax, while at the same time taking incredible formals and candids. Mike and his team shot the entire wedding process, from preparation, first looks, portraits, the ceremony, reception, and dance for us… nearly 1000 professionally edited photos by the end. He captured shots that we're still in awe of. One of the biggest pieces of advice we received from family and friends prior to getting married was "Hire a great photographer; you only get one shot at this." We're incredibly lucky to have had Mike recommended to us, and will be thankful to him every time we look at the photos. One of our wedding party summed it up the best when he saw a shot of himself on the dance floor: "Hot damn! Your photographer deserves a bonus."

Jillian A.

Married on 03/26/2022

We loved working with Mike!

My husband and I hired Mike as our photographer for our March 2022 wedding. From start to finish, we loved working with him! Mike is friendly, responsive, easy to work with, professional, and very talented. He made sure to stay in contact in the weeks leading up to the wedding, and was key in developing our timeline and shot list, adhering to our requests at every point. We especially appreciated him working with our huge families to capture indoor portraits following the ceremony and persevering through strong wind, rain, and snow to capture the moments we wanted as well as lots of candids. He worked well with our other vendors!

Mandy R.

Married on 03/19/2022

Best photographer ever!

We decided to work with Mike after seeing his work online. We made a GREAT decision. He's responsive, an awesome listener, kind, professional and a strong coach in his guidance. Our photos are stunning!! I get compliments on them everywhere I go. Thank you @Mike for creating memories with us we'll cherish for a lifetime! ♥️

+ 10

photos

Rebecca

Married on 02/11/2022

Mike is amazing!

Mike takes amazing candid pictures that captured the best moments of my wedding perfectly. He is creative and super easy to work with. Highly recommend!

Janet R.

Married on 10/09/2021

Beautiful Memories

We chose Mike Buscher to capture the special moments on our wedding day and he didn't disappoint. Mike has a great eye and finds unique spots that create a beautiful backdrop for your pictures. He is professional, responsive and strikes the right balance between the more formal posed pictures and the candid shots that truly capture the spirit of the day. Thank you Mike for the beautiful memories!

Christa C.

Married on 10/08/2021

Everything we could have dreamed!

Mike is an incredible photographer and we couldn't be happier that he was the one capturing all of our special moments. He operated in "stealth" mode throughout the day, ensuring that he was never creating any distraction from the memory-making in progress. It was such a happy surprise to be packing for our honeymoon and receive the email that our photos were ready that same weekend! We had so much fun viewing them together and then later with our families. Mike captured all the emotion of the day beautifully and we could not be more grateful that we have these photos to remember one of the most special times of our life. We would hire him again in a heartbeat. Thank you, Mike!

Alissa P.

Married on 09/18/2021

Amazing experience and beautiful pictures

Mike was incredible to work with. We had the opportunity to work with him for our engagement pictures and wedding photographs. He is easygoing and extremely talented. Mike made us comfortable and our pictures are all the much better for it. Our wedding pictures were edited and sent to us within 1 week of our wedding!!! Our engagement pictures were equally fast. I am so thrilled with how all of the pictures came out. I cannot say enough positive things about Mike, and his team. He is a must book.

Janet C.

Married on 08/01/2021

Great Photographer to Work With

Mike was amazing. He was laid back and really made us feel comfortable. His pictures were great and he had a very quick turn around for getting them back to us.

Liana C.

Married on 10/10/2020

Alaska Adventure & Wedding

I'm so happy that Mike was our photographer and I would HIGHLY recommend him to anyone! He was very responsive in emails/text from the beginning till the end and the ONLY photographer that would talk to me on the phone when first acquiring. His personality and his enthusiasm for photography lead me to choose him as the perfect photographer for my days. Mike had been very flexible with our decisions changing from a wedding to an elopement/adventure in Alaska. Mike was very opened about the idea that we even brought Mike out to photograph our Alaska elopement/adventure. Mike had so many great ideas that we even hiked to the top of the mountain for the most beautiful and unforgettable photos and the GLACIERS! We even ended up still having our covid-wedding/celebration that Mike photographed as well back home in MD. Photos did not take a long time to get back. I still cannot get over how all the photos turn out!

+ 10

photos

Caitlin G.

Married on 03/14/2020

Professional, Remarkable, Fast Turnaround and all around EXCEPTIONAL! Great quality photos!

Using Mike Buscher Photography was hands down the best decision I feel we could have made for our wedding day. Mike and his team are very professional and respectful in every aspect. They have a very transparent, honest, trustworthy business, they dress very clean for more formal events, and they are extremely punctual with great attention to detail. I got married in a local church that had cross shaped windows on the door, and Mike, with his artistic eye, during the rehearsal, envisioned taking a photo through those windows of my soon-to-be husband and I up on the platform saying our vows, and the next day during our ceremony he took the most incredible photo we have ever seen (photo attached to this review, of course)! My husband and I had our wedding on March 14, 2020, and we received ALL our photos back on March 24, 2020. We received a few photos before the entire gallery was available, which was very exciting; the turnaround time was exceptionally quick for the quality and quantity, whereas I've seen other couples wait months up to a year for subpar photos. We received 734 photos in total (that's with two photographers), and it was hard to pick any to leave out of our wedding album when we were having one made, I can only imagine Mike was even more selective when choosing which ones to share with us - the number was probably originally in the thousands! Communicating with Mike and his team was a very easy, straightforward process. Before the wedding he had us provide him with things that were important for us to be in the pictures, even attaching a few photos in a Word document, and were very pleased with the results. I was surprised after our wedding to find out so many other brides and grooms had such negative experiences with their wedding photographers over things such as pictures turning out blurry, missing photo opportunities with their family they had completely forgotten about due to all the craziness that surrounds the wedding day, to things like having to pay more money on top of the photographer fee simply to own rights to their own photos or having watermarks! With Mike Buscher Photography, you can rest at ease knowing you won't have any of those problems. All of those 734 photos we received were very crisp; he suggested ahead of time several popular wedding poses with family members and those in the wedding party so we wouldn't regret it later; he prints out the complete agreed upon list and checks them off throughout the day to ensure you get all those photos (even the ones you would never think you would forget about but you do!), and he gives you full rights to YOUR wedding photos, without any watermarks or anything to take away from the beautiful, priceless moments. Originally we were only going to pay for Mike to be the photographer, but ultimately decided to add one more photographer from his team because there were some photos I wanted from the bridal party getting ready and some I wanted exclusively from the groom getting ready. In the end, I couldn't be happier about this decision. Two wedding photographers allow you to get both angles, the bride and the groom's view, while you are saying your vows without the photographer having to run back and forth. It allows the photographer more time to focus on the quality and lighting, and more photos to look back on in awe of the day that slipped away in the blink of an eye, especially at the reception when there's so much to see (my husband and I were looking back LAUGHING at some of the things our friends and family did which we would have never known otherwise, and that they probably wouldn't have remembered)! Mike works extremely well with his team and remained focused the entire night. At the reception they were always accessible for photo ops that presented themselves as spur of the moment opportunities. I know I have written a lot so far, but if you get nothing else from the review I hope you get this: If you want wedding photos you will cherish for more than a lifetime, photos you can hand down to your children and their grandchildren, that have exceptional quality, breathtaking poses, and fond memories, go with Mike Buscher Photography. There was nothing we could have changed nor nothing more we could have asked for. It was stress-free, worry free, and magnificent. Even after getting married I find myself following him on social media sites like Facebook and Instagram to see all the beautiful moments he continues to capture. For those who are still planning their wedding and have a higher budget to work with, check out his photo shoot of the wedding a couple had in Alaska with Alaska Helicopter Tours, they're magical and are so beautiful you will get goosebumps! :)

+ 17

photos

Morgan C.

Married on 12/10/2019

Our wedding photographer was AWESOME!!

Mike was such a pleasure and so easy to work with!! He was very accommodating and took time with my parents and I to make sure he knew exactly what we wanted. He was very reliable and our pictures are AMAZING!! I would highly recommend him to anyone!!

Sophie G.

Married on 10/26/2019

Excellent photographer w/ quick turnaround!

I highly recommend Mike for wedding photography. He came to us via a friend recommendation and his prices are very reasonable. He perfectly captured our day and took some stunning golden hour shots in the sunset and even our dogs despite them not cooperating. If you have specific poses or shots you want to get, make sure to tell Mike in advance so he can guide you through it on your big day. We opted not to get a second photographer, but this is something I would have splurged for if I were to do it again. That said, Mike was everywhere and nowhere capturing the wedding and never was an interruption or noticeable - which is exactly what you want! He got the photos back to us a couple of days after the wedding (about 1000 in total) which was awesome. Also a very important and key feature of working with Mike is that you have unlimited use and access to your photos and don't need to pay per print. I highly recommend Mike, particularly for brides on a modest budget!

+ 2

photos

Alfonso N.

Married on 10/26/2019

Great Results from a Great Photographer

Mike was super attentive from beginning to the end of the whole process. We outlined the style and feel we were looking for which was heavier on candid shots and with a limited number of posed group shots. Mike walked the venue with us, and we discussed angles, lighting, and possible shots. On the day of, Mike was there early and stayed all day from make-up to after party. Although we had him working solo, he caught great moments throughout the wedding and the group shots were outstanding. We would not hesitate to recommend Mike for wedding photography and are thrilled with the results and how easy he was to work with.

Charlotte B.

Married on 10/05/2019

Bride and Groom recommended photographer

What a great experience! We met Mike at the Baltimore wedding expo and immediately felt comfortable with him and fell in love with his work. We met with Mike after the expo and were very reassured with our decision. We spoke with Mike about our wedding vision and gave him a little information about certain aspects we really wanted captured by photograph. During our wedding day Mike was so down to earth and professional! People felt comfortable being in front of the camera who are not typically comfortable. When Mike gave us our finished photos we were so excited and amazed at how they turned out and how quickly he got them to us! Him and Dan (his second shooter) did a fantastic job of capturing all the special moments of our day! We are so happy with the photos Mike Buscher Photography captured from our Wedding day. We put so much time and energy preparing for our day and we are so grateful to have such special moments captured that we can look back on. We ABSOLUTELY 100% recommend Mike Buscher Photography for anyone looking for a photographer for their wedding or any other need!

Joey

Married on 06/22/2019

Mike Was Incredible!

Mike was exactly what we were looking for on our wedding day. We wanted a photographer that would tell a story and focus on capturing real moments. He did exactly that. He accommodated to any request and was extremely respectful throughout the process. As someone who does not like their photo taken, he made me feel completely at ease. The photos are stunning and breathtaking and he had them for us less than a week later.

Rebecca C.

Married on 06/16/2019

Reliable, talented and accommodating

Mike was our favorite wedding vendor! In addition to his talent, Mike was quick to respond to communications and very easy going to work with. He was very patient with our families and met all of our requests. When things didn't go as scheduled Mike was very flexible and didn't cause us any stress. He had our photos completed within a week of the wedding and all the shots are amazing! As people who are camera shy, my husband and I both felt at ease with Mike and love the final products! We can't wait to use him again in the future.

Sara

Married on 09/22/2018

Incredible!

Mike captured every detail of our wedding day perfectly. He was extremely professional and easy to work with. He was so helpful and responded quickly to every question I had. He captured such emotional and special moments without us even knowing he was there. We are so happy our venue recommended him as a photographer! We are in love with our photos and the wedding album he created for us!! He is extremely talented and I highly recommend him...I can't thank him enough for how our photos turned out. He was 100% worth the investment.

+ 2

photos

Michele

Married on 09/08/2018

Of all vendor's my husband and I met leading up to the day of our wedding, Mike was by far the most easy to work with and accommodating vendor we found. I cannot say enough about his professionalism, easy going manner, and care for his product. Our wedding was an unexpectedly rainy and somewhat chilly day but Mike and his partner Dan did an absolutely amazing job at maintaining an open mind to find us a way to capture the shots we wanted. Their flexibility and collected demeanor helped immensely in our confidence that neither our photos nor day would be ruined by bad weather. While I can't guarantee a bride that their day will be perfect (they all have some hitches - it's ok!), I can guarantee that they will be beyond pleased with the product Mike will produce, regardless of circumstances. Hands down, best vendor choice we made for our wedding and we will most certainly be repeat customers for our future photography needs.

Meredith

Married on 07/28/2018

Mike and our second shooter,Dan, we're absolutely fantastic. They captures our day beautifully and navigated our large families with ease.


Lauren

Married on 06/09/2018

Mike was fantastic. He fit right in with our crazy family. He captured our day exactly how we imagined; lots of laughter, tears and love. His eye for light and placement was on point that you couldn't even tell it was our backyard. My favorite pictures are the non-staged where you could tell Mike was just shooting everyone in the moment.

Celia

Married on 06/02/2018

Wow, Mike Buscher is fabulous. We knew instantly that we wanted Mike to do our photography - we wanted someone who took great candid photos and really captured the emotion of the day, and that's exactly what he did. He's also so warm and kind, and he makes you feel relaxed when there are a thousand things going on. We would re-hire Mike a thousand times over - thanks again, Mike!!
Are you interested?
Send a message