42 Reviews
Recommended by 99% of couples
Quality of service

5 out of 5 rating

Average response time

5 out of 5 rating

Professionalism

5 out of 5 rating

Value

5 out of 5 rating

Flexibility

4.9 out of 5 rating
33 User photos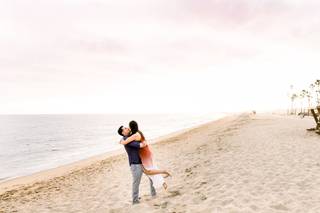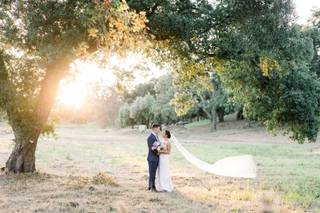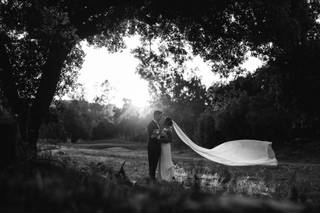 + 29

photos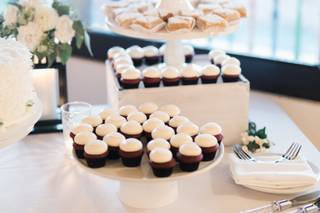 Lisa

Married on 06/23/2019

Michelle is THE best!

My husband and I are SO glad we hired Michelle to do our engagement and wedding photography! Not only is Michelle highly professional, prompt, and extremely hard working, but she is incredibly talented in her craft! Our engagement and wedding photos both turned out amazing - Michelle has a way to make photos look soft, creamy, and romantic yet also vibrant with color, which is no small task. Our photos are nothing short of STUNNING. Michelle also knows how to work quickly and professionally under high pressure situations (we got married at a chapel that has a TON of time restrictions and red tape) and STILL is able to produce beautiful photos that look like a magazine cover. Seriously, do yourself a favor and hire this woman. Your photos are the only thing you get to take home with you after the wedding, and if you hire Michelle you will be sure to get amazing photos that you can look back on and fall in love with over and over again.

Mike L.

Married on 05/29/2019

Awesome to work with

Michelle was so awesome to work with and my sneak peeks are so amazing from my wedding day I can't wait to see the rest!

STUNNING---one word to describe MFP's work!

Michelle and Sean were absolutely AMAZING when they shot both our engagement (Newport Beach, CA) and wedding (Mt. Woodson Castle in San Diego, CA) photos. Michelle is extremely friendly, personable, detailed and spectacular! Before booking Michelle, we met at a local coffee shop and discussed our vision. We loved her work and, of course, hired her and her team! For our engagement photos, I had a specific shot request and she did not disappoint! We actually used that picture (blown up on a huge canvas) as our guestbook! For our wedding, I had another shot request with a specific background and it turned out absolutely PERFECT! All of our photos were absolutely stunning!! Not only are the photos absolutely beautiful, she provided us with a sneak peek of our photos THE DAY AFTER our wedding! She is superwoman! I would highly recommend Michelle Flores Photography for your engagement and wedding photos. Her work is absolutely STUNNING--can't say that enough!

Are you interested?

Send a message

Audrey

Married on 12/31/2018

Fabulous Attention to Detail!!

Working with Michelle was amazing and her pictures were absolutely stunning! Her foresight and attention to detail really shined throughout the whole time we worked with her. We actually had two events that Michelle photographed and she was so easy to work with during both shoots. Every detail was facilitated, which made it so effortless for us!! She was not only organized, but also flexible in capturing and framing shots that we envisioned on the fly. We had a great time spending the day with Michelle at our courthouse wedding and could not have imagined how well the photos turned out. During our reception/party on a different evening, we went in another direction and instead of traditionally "posed" photos, we wanted more of a candid and unscripted approach. The photos she took really captured how much fun everyone was having!

We not only felt comfortable during our photos, but were impressed with her direction as well. She grabbed spontaneous and creative shots that turned out just as beautiful as the arranged pictures. We will truly look back on and treasure these photos forever. And did I mention her vibe??!! She has such a positive energy and is up for trying anything (within reason) to get the perfect shot! She was so patient throughout both of our events and a true joy to work with. Although this review has been long overdue, I wanted to express our gratitude for making both of our special days so memorable!

Marissa H.

Married on 09/29/2018

Love Michelle!

Michelle was our photographer for our wedding last September. She was so wonderful to work with- always responsive, helpful, and professional. Plus her work is beautiful and exactly what we were looking for. I feel like our pictures are right out of a magazine. We can't wait to see our wedding album!

+ 3

photos

Stephanie T.

Married on 09/15/2018

Michelle is ahhh-mazing! We used her for our wedding in September and are so happy with our photos.

Michelle is ahhh-mazing! We used her for our wedding in September and are so happy with our photos. If you want keepsake photos that look like they are out of a magazine or dreamy Instagram page, you need to book her! She is SO talented and will always go above & beyond to make sure your wedding day is going smoothly. One thing I found most helpful during the planning process is that Michelle is incredibly responsive to emails and is the absolute sweetest person. I literally can't say enough good things about her professionalism and creative talent . We absolutely love our wedding photos!

Christina

Married on 07/07/2018

Upon meeting Michelle, we knew she would be our photographer because of her promptness, organization, and beautiful photos! We were so impressed with our engagement photos and are looking forward to having her shoot our wedding!!

Cristina

Married on 04/28/2018

Michelle is by far one of the best photographers! I had plenty of people give me advice on planning our wedding, from dresses, venues, theme's and so on. However, one thing that really stood out for me was the advice on finding a great photographer and the common sentence was, "Splurge and invest on a great photographer!" I'm so very happy that I did and Michelle was the best to capture our beautiful day. She was extermely helpful with making me feel at ease with our wedding process. For instance, I loved that she pays attention to all the little details, her photos look effortless, she gives great direction on how to pose, she was accommodating with our budget, timeline, and location and her response to all my questions was within a quick and timely matter. I absolutley loved her and would highly recommend her and her team to everyone!

+ 2

photos

Susan

Married on 02/18/2018

I first met Michelle at a bridal con, and her booth drew me in! I checked out her photo books and samples and I knew she was the one.

On the day of the wedding, Michelle and Sean were amazing and professional! They both made our bridal party and guests feel comfortable as they were taking photos. Even though we were late in getting ready, they were efficient and made everything work out. We saw the sneak peaks after the wedding, and we fell in love! They made us look so natural, romantic and timeless. They made sure to remind us during the shoots to breath and soak in the moments.

Attached are some of our favorites.

They even got to take photos with us in the photo booth! We love them and highly recommend them to anyone!

THANK YOU!
Susan & Mike Wong

+ 4

photos

Rochelle

Married on 11/12/2017

I can't thank Michelle and her team enough for their amazing work!! Let me start off by sharing and confessing that I researched nearly 20 photographers in search to find the perfect match for our Big Day. When I met Michelle, it felt like we were old friends and she impressed me right off the bat. Within a few minutes it was very evident how passionate and genuine she is about providing the best product for her couples. Michelle showed up to our coffee meeting with all the goodies she offers her couples (regardless of the package you choose). I was enamored with the beautiful timeless details she offers with linen prints, displays boxes, personalized USB,etc. This alone sets Michelle apart from all of her competitors. As many brides out there, we have a vision for what our day will look like and then the reality of what we can actually have. Michelle, having been a bride herself recently, truly understands what brides and couples really want. With 110% certainty I can say, her packages and products in combination with her talent are the BEST out there! Her caliber of work is superior as is her attention to detail and commitment to her couples. Michelle and her team went above and beyond at our engagement session in Laguna Beach in the water, climbing rocks...you name it! They captured so many spectactular shots! We have so many favorites and also had the best time with Michelle and her team. They made us feel comfortable which I'm sure was challenging! I ordered several additional prints from our engagement session as well as a large canvas that we displayed at the wedding! On our wedding day Michelle, Alba and Sean were awesome! Within a week, Michelle already sent a sneak peek of about 100 photos!! Stunning!!! We can't wait to see the final album! With our deepest gratitude we want to Thank You MFP!! We think of you everyday when we're sharing a cup of coffee in the morning as "Wifey" and "Hubby"!!

+ 3

photos

Ashley

Married on 11/11/2017

My husband and I loved getting to work with Michelle and Alba. We first decided to go with Michelle and team because of their professionalism and flexibility. They were great at getting back to us quickly, answering questions we had, and just one week later provided us with a sneak peak of our photos that included about 100! The images are just lovely! I can't stop looking at them and reliving the day!

Brianna

Married on 10/31/2017

My fiancé and I had an extremely good experience with Michelle and her partner Sean. A bit of nerves in the beginning to be expected, but they both made us feel more relaxed throughout. My fiancé and I are extremely goofy people so that's are default look in photos, but Michelle really helped us bring out a more elegant side to us. The quality of the photos are beautiful and we both enjoyed the process of being photographed. It's very important to have fun and feel comfortable while taking photos, I would recommend Michelle and Sean if you are looking for that! Quality of the photos are gorgeous as well, they really know how to capture the surrounding areas as well as the couple.

Kadie

Married on 09/29/2017

Michelle and her team are a dream to work with! She is prompt, friendly, professional, and so organized. Our first meeting I knew she would be my photographer! Our wedding photos and engagement photos are stunning, edited to perfection and the shots are so detail oriented. She really took into consideration what I wanted and selected her second photographer to match our style of photos we desired. At our wedding she was very professional and worked well with our other vendors. She kept on track with schedule and made sure to get all the shots we wanted. I can not say enough good things. I highly recommend her and her team.

Christina

Married on 09/24/2017

Michelle and her team were a joy to work with and one of our favorite vendors. From our first meeting over coffee to the beautiful photo package we received post-wedding, she was professional, kind, and prompt with every interaction. Michelle and her team worked hard to capture all the best moments of our big day and I recommend her highly!

Mathew

Married on 08/12/2017

Michelle and her team of amazing photographers are literally the dream team in the Southern California area. They took care of my wife and I from start to finish, from our engagement to our wedding and beyond. We're still receiving awesome goodies in the mail to remind us of our wedding. Michelle has definitely gone above and beyond in our eyes as far as a wedding photographer. We were both extremely impressed with all her work and the amount of value we received from day 1. Thank you again Michelle and team, you guys earned every star. We will recommend you to all of our friends :-)

Juliana

Married on 07/15/2017

Michelle and her team are absolutely INCREDIBLE. I cannot recommend her enough!! MFP photographed a good friend's wedding that I attended, and that friend recommended her to me, and I couldn't be more thankful.
Her pricing is fair, especially for the incredible photos you get! Most photographers with similar styles & talent are significantly more expensive, so I think it speaks to her work ethic (and actual ethics) that her pricing is fair while being competitive. They also did the videography for our wedding, which is just beyond beautiful. (And we spent about $4,000 for photography and videography COMBINED, which is an insanely good price!)
Besides that, Michelle (and her whole team) are. JOY to work with! Leading up to the wedding, she always responded promptly & professionally, and answered the billions of questions I have with grace & sincerity.
On the wedding day she was a calming presence and so good at getting her job done!
For me, the photographer was the most important vendor on our list - and I know that I couldn't have made a better choice. Her pictures of our wedding are some of the most magical things I have ever seen in my life, and I can't believe how incredibly good they are. MFP and her are worth every penny, and then some.

Jessica

Married on 05/27/2017

I would definitely recommend Michelle Flores Photography. Our engagement and wedding photos came out absolutely perfect! Michelle got our photos back to us promptly and exceeded our expectations. Michelle definitely gained a lifelong client. We have already booked her for our maternity photos.

Kristen

Married on 05/06/2017

The moment I met Michelle, I knew I would choose her as our photographer! Not only is the aesthetic of her work beautiful and high quality, her organization, prompt response, and sweet demeanor stood out above the many other photographers I met with. I planned my wedding with a very short time frame (I booked in mid-Feb for my wedding the first week of May) and Michelle was so accommodating of the quick timeline. Michelle and her team (our second shooter was Alba, who is just as fantastic) shot our engagement photos, rehearsal dinner, and wedding, and ALL of the photos are BEAUTIFUL! We also received all our photos for each event very quickly. She has a great eye for detail, knows just the right moments to capture, and makes you feel completely comfortable - which is SO important, because you may not realize how much time you spend with your photographer on your wedding day! In addition to all that, she has tons of experience shooting weddings, and makes great suggestions for little things you don't think about that go beyond photography - which is SO helpful if you're planning your own wedding like I did! Stop your search here and book with Michelle, it will be one of the best decisions you can make!

Megan

Married on 03/25/2017

Michelle and her team were amazing!! They were so patient with our families and the little flower girls! And the pictures turned out amazing. I felt so relaxed the whole evening and did not feel like I was constantly being pulled away from the night to take pictures, but I got every shot I wanted!
I would recommend Michelle Flores Photography to anyone I knew getting married!

Jennifer

Married on 11/05/2016

We absolutely loved our entire experience with Michelle and Sean. Not only did they capture AMAZING photos but somehow made you forget that they were there to take your pictures and felt like family at our wedding.

Chelsey

Married on 10/15/2016

This review was re-written to include not only the engagement shoot, but our wedding day too!!

I honestly loved this girl from the very first day I met her at the bridal show in Anaheim, Ca. Michelle was so calm, so fun, and so easy to talk to. Being this was my first time shopping around for vendors, I had no idea what I was looking for. But, after a few short minutes speaking with Michelle, I knew she and her team would be the perfect fit! From the beginning, Michelle has been absolutely wonderful! My husband is not one for pictures, especially ones where we have to pose, so during our engagement shoot, Michelle and Alba, made sure we were as comfortable as can be. All of the photos came out AMAZING. Michelle and Alba truly captured my husband and I just the way I see us … two people so in love with one another. I knew I had made the right decision for our Big Day after this! As time crept upon us, Michelle always made sure to check in with us, see if we had any questions or concerns, or if there was anything she could do. I really appreciated her constant communication and contact. Having such an open line of communication, is HUGE for me, and Michelle always got back to me right away – she helped to drown any fears I may have had! On the wedding day, we were not fortunate enough to have Michelle as our lead photographer (she's slammed), BUT, Michelle made sure we had her best. Alba and Oscar were so awesome. We loved both of them and absolutely loved all the work they did! They were all over the place, ensuring to capture every loving moment or crazy fun moment! I can't thank both of them enough, for sharing our wedding day with us. It was such an honor, and I KNOW our wedding pictures will come out amazing. I cannot wait to see them!! Michelle and team, you have made us a 'forever' customer … can't wait to come back to you for pregnancy pictures! 

Michelle Flores Photography's reply:

Thank you SO much for this lovely review Chelsey! Our team couldn't be happier to serve you during this very special time. Looking forward to documenting all the beauty that's to come on your special day XO Team MFP

Vanessa

Married on 09/24/2016

I couldn't have asked for a better photographer. She really made my wedding day an even better day. I totally recommend her! She was able to look beyond the drama of my family and took control of the situation. The photographs at the end came out beautiful and she gave an early sample picture that I was able to post on my social media and create thank you cards out of.

Alyssa

Married on 07/17/2016

We booked Michelle for our engagement and wedding photos. She did an amazing job!! We are so happy with everything we got back. Her and her team were very flexible, responsive, and great to work with. We highly recommend working with her and her team!

Ashstyn

Married on 06/11/2016

Michelle and her team were great! I really enjoyed working with everyone! Michelle is so sweet and definitely goes out of her way to make sure everything is perfect! Thank you guys for capturing our special day!

Alba

Married on 03/20/2016

I am so happy and glad that we chose Michelle Flores Photography as our photographer for our wedding day. She made sure that we knew what was happening on the big day months in advance, and kept in close contact with us in case anything with the wedding changed. She worked really well with the venue and all our guests. She took our engagement photos and my boudoir photos (which my husband loved), which made us feel even more comfortable during the wedding. Michelle and her second shooter did such a marvelous job and every time I bring up our photos, I remember exactly how I felt that day. The photos are magical and we all love them!
Are you interested?
Send a message