Reviews
5.0 out of 5 rating
Quality of service

5 out of 5 rating

Average response time

5 out of 5 rating

Professionalism

5 out of 5 rating

Value

5 out of 5 rating

Flexibility

5 out of 5 rating
100%
Recommended by couples
13 User photos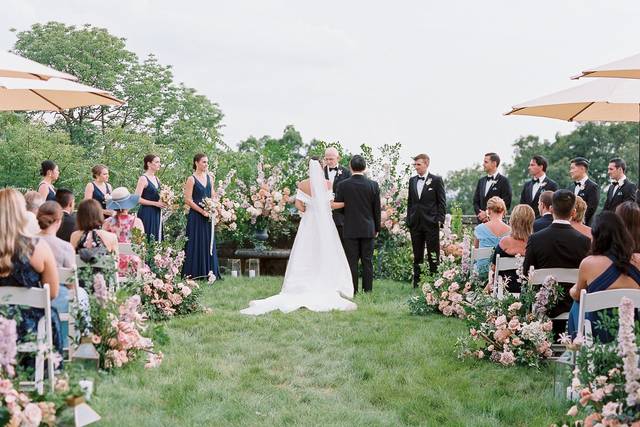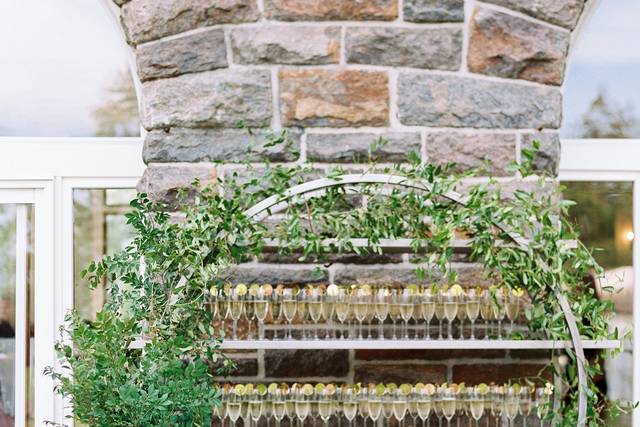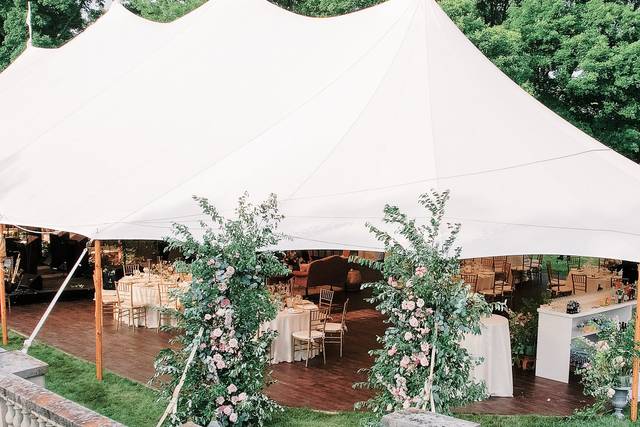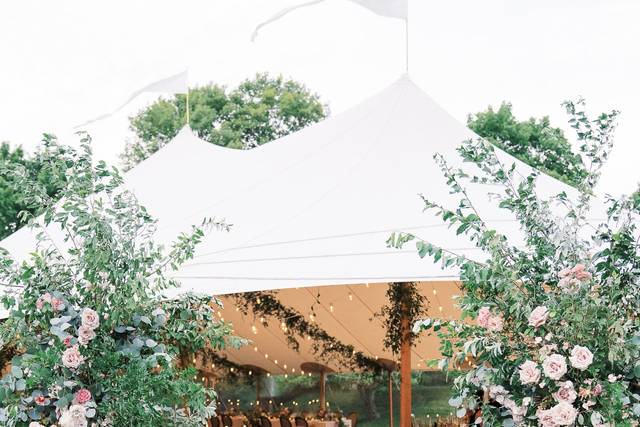 + 9

photos
Kim W.

Married on 07/16/2022

The most AMAZING wedding planner!

Michelle worked with me throughout my wedding planning to create the most amazing wedding weekend! She has done all three of my sisters weddings and mine; and we couldn't be happier. She is an incredibly hard worker. Michelle was amazing at communicating with me and the vendors throughout wedding planning and up until the wedding was over. The day of the wedding, my husband and I were able to enjoy ourselves because we trusted Michelle and her team. Michelle is punctual, extremely organized, and the sweetest person. We love Michelle!

Joanna H.

Married on 11/20/2021

The best wedding planner, even for recovering perfectionists

We wanted to give our wedding guests a memorable experience, and recognized that finding an experienced and well-rounded full service planner would be crucial to making it a reality. Michelle was everything we could have hoped for as a creative thought partner in our planning process, and so much more. She brought a highly vetted network of vendors to the table, helped us understand different tradeoffs based on our priorities and budget, and was thorough, patient, and fully transparent while advocating on our behalf. Throughout the months leading up to the wedding, Michelle went above and beyond in anticipating issues large and small, staying on top of key decisions and dates, and occasionally playing therapist to our wedding-related anxiety. All the effort was rewarded, as it directly translated into some of our guests' favorite moments, and thoughtful details that they raved about. On the day-of, her execution (along with her very considerate team!) was stellar as well; our guests, venue, and vendors all shared that it was one of the smoothest and drama-free weddings they had ever been a part of. It was a joy working with Michelle, and if you're fortunate to have the opportunity to do so as well —do it! Working with Michelle was, without question, the best decision we made for our wedding.

Katherine

Married on 07/24/2021

Couldn't have done it without Michelle!

We chose Michelle as our full service wedding planner largely because she only takes on a few weddings a year. We wanted 'true' full service and Michelle delivers that and more. She makes you feel as if you are the only bride she's working with and gives everything 110%. She is super easy to talk to, like you're just hanging out with a friend, and is also a great advocate for you to vendors. Michelle is incredibly organized and juggled the crazy amount of vendors we had, given that we had a tented wedding and had to bring in everything. She made everything go so smoothly leading up to the wedding and on the day itself and her and her team takes care of every little detail. Our wedding day was so magical and everything I had dreamed of in the months of planning it, and there was no way we could have done it without Michelle!

+ 3

photos

Are you interested?

Send a message

Jenna

Married on 06/03/2021

The absolute best.

Michelle is top notch! She is always attentive and quick to respond. She really makes you feel like you are the only person in the world when she's working with you. Every bride should have a Michelle. She's a true gem.

Richard A.

Married on 05/15/2021

Excellent job by Michelle Elaine Weddings

Michelle and her team at Michelle Elaine Weddings did a great job for us from start to finish. She's extremely well organized and accessable, and made the whole planning experience much easier and efficient, even in the face of Covid related delays and uncertainty. She was great at dealing with vendors and with all the intricate details of our wedding. We would recommend her to anyone looking for a memorable wedding experience!
RA & KA

Nicole S.

Married on 09/07/2019

Michelle is Amazing!

Michelle & her team were absolutely incredible. My wedding had a ton of details and moving parts, including but not limited to: a glamping village, a surprise gospel choir, and a late-night silent disco. Michelle was incredibly organized and executed everything flawlessly. She stayed one step ahead of all our vendors, fixed problems before we knew they existed, and did it all with a smile on her face. She was our cheerleader throughout the process and pulled off miracles.

Hoopsie D.

Married on 09/07/2019

Top Notch!!!

Michelle and her team are great to work with. Coordinating with Michelle was an easygoing experience and she was extremely attentive and professional. They were right on schedule the day of the wedding and everything went through as planned! Couldn't be happier! Thank you for such a memorable evening.

Meaghan

Married on 07/14/2018

Michelle was the wedding planner for my friend and my two sisters before me. The first wedding planning move I made was calling up Michelle! Michelle and her team manifested my dream wedding into a reality and it was way more than I could have ever hoped for! No thank you will ever truly express how grateful I was to have Michelle working with me to create the most amazing day. She provided me with amazing recommendations for hair, makeup, florists, tents, etc. proving time and again that she is so connected within her industry. Michelle's attention to detail is unmatched ad she is extremely organized Her checklists kept me on schedule and her responsiveness to emails/texts/phone calls was crazy impressive. Michelle has a genuine interest in her bride's wedding days. She thinks of every possible scenario and has a backup plan for it all. She was even present at my dress fittings so she would know how to bustle my dress, and she is the most patient and positive person in what inevitably can become a very stressful process! She took care of coordinating details with all of my vendors, which saved me from becoming a stressed out mess. And on the day of, her and her team worked tirelessly to make sure me, my husband, and our families were waited on hand and foot taking away any stress we might have had with logistics. My mom, who is usually a wound up ball of stress, could focus on the day and was stress free. I cannot recommend Michelle and her team more!! Thank you thank you thank you!!!!

Danielle

Married on 09/30/2017

Michelle and her team were absolutely incredible to say the least. From the day I hired them up until the final moments of our special day, they were on top of EVERYTHING. In the most professional manner, they relieved me of stressful situations, dealt with hard negotiations, put together details I didn't have time for, kept me extremely organized with detailed spreadsheets and the most thorough emails, and ultimately were the reason our day went so smoothly. I will forever recommend Michelle and her team to anyone who asks and be grateful for her services. Worth every penny. She is the calm amidst any storm and she is the positive energy every bride would hope to have alongside her on the most important day. Thank you Michelle!!!!

Leora

Married on 09/16/2017

We chose to get married in the middle of the woods, which naturally made it a complicated wedding to pull off. But Michelle worked tirelessly to make it an unforgettable wedding - from the logistics, to the gorgeous tablescapes, to her amazing vendor selection, to the overall flow of the evening. The entire night completely exceeded our expectations, and guests were blown away.

On a personal level, Michelle was great to work with, but her professional talents really make her one of the best planners out there. Working with her was hands down the best and most important choice I made during the wedding planning process. If you want to enjoy all the perks of being engaged with none of the stressors - work with Michelle!!

Karla

Married on 08/06/2016

Michelle was wonderful to work with for our wedding!! I had actually been the Maid of Honor of a prior wedding where she was the day-of coordinator so I knew Michelle would do a great job at our wedding. And Michelle went above and beyond. Not only was she extremely responsive and thinking about all the different pieces as the wedding day got closer, but her and her team were exceptional on the wedding day itself. Everything was seamlessly taken care of so my husband and I could focus on appreciating the day. For example, immediately after the ceremony, Michelle's team presented my husband and I with a platter of food without even asking, which was incredible because - sure enough - we were starving. Michelle also handled all the different issues that came up on the wedding day seamlessly and we never doubted that we were in excellent hands! Any time I needed someone as small as dental floss, or as big as handling family members and changing setup at the venue, Michelle and her team handled it beyond our expectations! Extra points go to Michelle for helping me get in and out of my wedding dress to use the bathroom a million times over the night!

Kim

Married on 05/28/2016

OMG I love Michelle! Ok Michelle, I'm so sorry this review took so long to write but I really wanted to take my time. First off, when I started the wedding process I literally had just graduated from grad school taking a hiatus from working for 2 yrs to complete my masters. Needless to say I was planning this wedding on some what of a budget. So I was totally like yeah DIY wedding and Ill make my wedding party do the planning etc etc. It became increasingly clear that planning a wedding is uber stressful and I honestly did not want that amount of stress. I reached out to Michelle and she instantly put my mind at ease. She worked on a budget with me and I booked her for the month prior and day of. Ill be honest, she was my best investment. If someone were to be like ok wedding cake or Michelle, I'd be like "let them eat candy I can't do without michelle!"
So I met with her in person with my fiance and we spent a few hours talking about our wedding and what specific issues we had. We have a lot of religious rules that come into play. She didn't bat an eye partially cause she's seen it all. But that helped me feel at ease that she wasn't like "oh thats wierd" etc. She got all the info down and literally within days she sent me a task list to fulfill. As the days drew nearer my reception planner told me Michelle had been to the boat and I was so impressed! Michelle got into contact with all our vendors and made sure everything was on point. And she also sent me the day of schedule *cue in the angels* yes queen no couple should be without one. Literally TO THE MINUTE my day had a schedule and the greatest thing was I wasnt in charge of making sure we were on time - Michelle and her expert team would be. My wedding day was perfect because of michelle and her team. They were there making sure everything was on point without being noticeable. I still get compliments on how much people had fun and interestingly how well it flowed! Again Michelle was MY BEST INVESTMENT!

Von

Married on 11/14/2015

I cannot speak highly enough of Michelle Elaine. She takes each of her weddings extremely seriously - and personally. She will commit to your event and give you the time you deserve. She stays on top of everything to a point we didn't think possible. We were a very hands-on couple and Michelle adjusted seamlessly to our level of need. In the middle of our wedding planning we moved abroad to Singapore and Michelle became even more valuable, taking over parts of the planning we had initially envisioned doing.

Michelle is easy to work with, friendly and approachable for the couples, and a flawless coordinator with other vendors. While always friendly, she knows how to respectfully push vendors when they aren't being responsive or are being troublesome.

Michelle is clearly doing what she loves, and it shows in her work. Hiring her will make you wonder how you expected to do it yourself in the first place.

Daniella

Married on 11/07/2015

Full disclosure- I am a perfectionist and pay extremely close attention to detail. I am also extremely partiular about delegating. After interviewing at least a dozen planners inthe NYC area, Michelle stood out because of her instantaneous transparency, honesty and professionalism in providing a clear roadmap of what her services included. But Michelle always went above and beyond her contract and really demonstrated a commitment to our wedding and a degree of excellence unparalleled by most people. Michelle was always reaponsive. She was tactful and never overstepped boundaries while always exceeding all ofnour expectations. My vendors as well as both of our families raved about Michelle and her team and how wonderful they were to work with. Last but not least, my wedding was executed to perfection, and my day was drama free. I let everything fall onto Michelle's hands and the peace of mind I felt that day was priceless- we were truly able to be guests at our own wedding and enjoy every moment of it. Michelle was an absolute delight to work with and I can't thank her enough for making our day a fairy tale for everyone.

Diane

Married on 06/06/2015

Michelle came highly recommended by a colleague of my husband's, and we are incredibly thankful for that referral.
She was tireless in her enthusiasm, resourceful in changing circumstances, and thorough in her execution. She was also flexible enough in her approach to accommodate our peculiar tastes regarding ceremony, music and food. The result was a beautiful wedding that came off just as we imagined it, and without a worry on either one of our parts. I really don't know what we would have done without her.
One final note: several vendors (who did not know her before our wedding) commented without prompting that Michelle was fantastic. This speaks not only to her professionalism, but to her innate charm as a person. People really do enjoy working with her!

Michelle is the dream wedding planner. Behind the scenes, she works diligently to nail every detail down 110% so the bride and groom can fully enjoy their big day. She does this with ease, grace, humor, and deep expertise. She was a life saver for the month leading up to the wedding and the day of - from the rehearsal walk through to dress fitting emergencies! Cannot imagine a better wedding service, Michelle is really distinctive in this area.

Carolyn

Married on 11/22/2014

There are not enough words to express our complete and utter love and gratitude to Michelle! Honestly, I don't know if we would have been able to pull off the wedding at all without her. From the moment we met her we knew she was "the one." Honest, dependable, incredibly friendly. helpful and organized. I was very scattered and we were both very busy at work but she managed to fit to our schedules and keep us on track. I find timeliness and dependability critical and she was all that and more. She was always on time and answered my countless emails faster than I could read or respond to them. She met with all of our vendors (even though we hired her for "day of services") and made such helpful suggestions in our meetings. She also made the wedding day schedule and actually kept us on it without us even knowing. I never would have even thought of making one and definitely wouldn't have been able to have everyone follow it. When the wedding day came I was just shocked to see how she pulled all of our ideas together and more and I had more compliments on Michelle than anything else! My only regret is that I didn't work with her sooner. And my husband who was very skeptical at first (because he was convinced that we could do it all without help) has admitted to me that Michelle was one of the best decisions we could have made about the wedding. Honestly, I could go on forever (which I did at the wedding) about how wonderful and invaluable she is but you won't appreciate this until you work with her. Thank you thank you Michelle!

Kathleen

Married on 11/16/2014

When my wedding plans fell through because my first venue suddenly closed, I found myself incredibly overwhelmed with 6 months to plan my entire wedding, while working full-time, moving, and helping my fiance care for his two small children. I thought I could do it all, but I figured it didn't hurt to look into hiring a planner. Michelle met me near my work and went over her services with me, which included things I hadn't even thought of and probably wouldn't have had it not been for her. She went with me to help me find a new wedding venue, and recommended amazing vendors she personally knew. I was able to reach Michelle via text, e-mail, or phone about any questions I had or changes I wanted to make, however silly they seemed to me. She even met my now husband on his lunch hour to do the cake tasting and helped him with picking out our wedding cake! Michelle helped coordinate every detail of our wedding, including ordering personalized items for me (picture frames, signage, card holder, veil, etc.), and I think I would've been been a wreck the day of if I had to worry about the details that she made come together, seemingly seamlessly, and very tastefully. We got so many positive comments about every aspect of our wedding, and I thanked people all night long, while silently thinking Michelle. My husband and I, as well as our families, had the best day ever, thanks to Michelle. I can't wait to use her for future events!

Taryn

Married on 10/11/2014

Michelle was available 24/7 and was extremely thorough. She has relationships with many people in the industry and has experience in several different areas of the industry. These things proved to be priceless when coordinating all of the moving parts. She communicated with us frequently and this made me, as a control freak, feel very comfortable. I would highly recommend Michelle Elaine Weddings!

Haydee

Married on 09/20/2014

Michelle and her team were FANTASTIC!!! She was an event saver. Like many brides, I thought I could plan it on my own, gather vendors, work through details, and still keep my 9-5 job! Ha. Boy was I wrong. 2 months before my wedding, I realized I needed help working through wedding day details, timelines, vendor communication, venue location issues and not having planned my rehearsal dinner!!! Oops! Enter Michelle, with such amazing positive energy, poise, expertise and professionalism. No tasks were too big, or too small for her and her team. From, having to find an alternate cake baker less than 3 weeks before my wedding, to planning my unconventional rehearsal dinner two weeks before she handled it all with a giant smile, and never demonstrated any worry. Communication with Michelle is a dream. I wish more vendors were like her during my wedding planning. The woman does not sleep!!! The day of my wedding, Michelle and her team took care of all of the details, and did an amazing job making sure all of the relatives were where they needed to be, was there to listen to any family request and day of stress. I can't rave or thank Michelle enough for helping me have and enjoy the wedding of my dreams. She isn't just a planner, she quickly will become your second best friend, therapist (if needed) and most all of is the wedding fairy godmother every bride deserves to have. xoxo

Kate

Married on 06/01/2014

Hiring Michelle was hands down the best decision we have ever made as a couple. She's a true professional with an amazing work ethic, a wonderful personality, and the ability to get things done and put your mind at ease as she works her magic. She is absolutely incredible to work with and will do everything possible to make sure you have the wedding of your dreams.

As extremely busy young professionals new to New York at the time, the prospect of planning a wedding was giving us a great deal of anxiety. We simply had no idea how we would be able to get it done, especially on our budget. Thankfully, we learned about Michelle from another wedding planner we were acquainted with (who, by the way, would not work with us because our budget was below seven figures!).

We immediately fell in love with Michelle's attitude and her approach to the whole process. She made us feel comfortable right away, and she was willing to work within our budget and our style to make sure we had the perfect wedding (which we did!). She handled EVERYTHING, even the stuff we hadn't thought of, and she made sure we were on track and keeping up with what we had to do on our end. And she did it all with a smile and an infectious enthusiasm that made us truly excited to have a wedding and start our life together. Not only that, but she even helped deal with our families in the weeks leading up to the wedding, which is no easy task!

So, if you want a beautiful and amazing wedding that you, your friends and family will love, all without the stress, drop everything and hire Michelle! She is simply the best that New York City has to offer. Thanks Michelle!!!

Kate & Steve

Stefanie

Married on 06/01/2014

Michelle rented some vintage pieces from us, for her client's Soho wedding. She was very detailed oriented, and always available if I had any questions. Would recommend her to anyone, and would love to work with her again!

Guin

Married on 05/31/2014

Thank you a million times, Michelle! We appreciate everything you've done for us. You made the planning process so easy and stress-free and we can honestly say that last weekend was the best of our life - you were the best. The venue looked better than we could have imagined and the night felt so seamless. You were a life saver!



Chris

Married on 05/31/2014

I worked with Michelle as a DJ for a wonderful wedding in Manhattan. She was personable, professional, helpful and all around great to work with. Recommend 100%

Monica

Married on 10/18/2013

So when I first started planning my wedding in NYC, I did it from my home country, Indonesia. It was 2 months away from the wedding day and I did completely nothing (except confirming 2 vendors: make-up and photographers). When I realized that I won't be able to do all the planning alone, I send out emails (in panic) to at least 25 wedding planners to request a fee quote. Many of them rejected because of the timeframe, but when Michelle replied my email, I just knew that she was the one! I had her for the day of, but what she did was way beyond day of planning!!!

She was very responsive even before day 1 of the contract. She answered every single questions, responded to every single request I made in no time. She made beautiful stuff (ceremony program, menu cards, etc) for the wedding. She knows places and people in this industry so that the wedding came out soooo beautiful. The most important thing is that she knows how to get things done and comfort you when you get panic!

She's very recommended!!
Are you interested?
Send a message