30 Reviews
Recommended by 99% of couples
Quality of service

4.9 out of 5 rating

Average response time

4.9 out of 5 rating

Professionalism

5 out of 5 rating

Value

5 out of 5 rating

Flexibility

5 out of 5 rating
10 User photos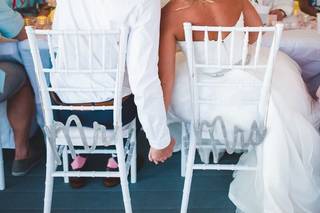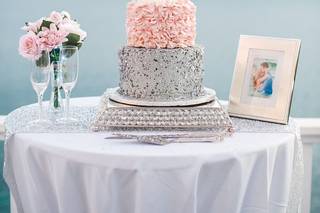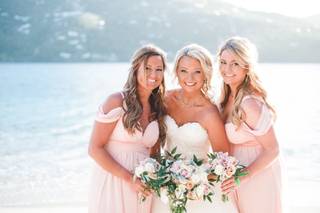 + 6

photos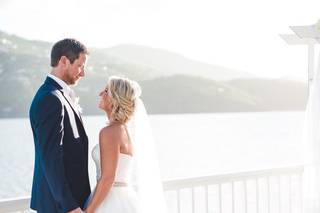 Melissa

Married on 04/30/2018

Where do I begin!!!! MEGAN IS AMAZING!!!!!! I love every single one of my wedding photos and I am so picky about photos. Before the wedding Megan was so great at talking me through a timeline of the day and getting to know me and what I liked. The day of my wedding as soon as she walked in the door I knew she was going to be great! She was soo sweet and fun and listened to all of my ideas and had great ideas herself. She made me feel so comfortable the entire time we took photos. She did such a great job at capturing our special day. I would hire her for all of our photos here on out if we lived in her area. I got a sneak peak of a couple photos the night of my wedding which was amazing and a mini sneak peak about a week later. I got all my photos back a little over a month which is not bad for wedding photos at all. Thank you Megan for being so great and capturing our special day perfectly.

+ 7

photos

Andrea

Married on 06/03/2016

Okay, so let me tell you about Megan! She is simply AMAZING! She is so professional, yet has this feel to her that you've known her for years! Megan makes sure that communication is always open and wants to get a full understanding of what you want on your big day! She is so patient and knows what she's doing! We got so lucky when we found Megan. She really takes her time to get those shots that you want. I highly recommend her services, you won't regret it! Thanks again, Megan! You were wonderful!

Andrea

Married on 08/01/2015

We couldn't be happier with Megan's photographs! She captured all the special moments throughout the day and into the evening. She was sensitive to our requests, attentive and discreet all at the same time. The quality of the pictures is wonderful as well. It has been so much fun to look back at the day through her photos and remember just how much fun, all the guests and the great time that was had by all.

Thank you, Megan for treating us like family!

Megan Biggs Photography's reply:

Thank you so much, Andi! I feel like Kev is my brother and it has been such a joy to see the love between he and Whitney unfold and grow over these last few years. What an unbelievable honor it was to capture this day for all of you. You've always made me feel like a part of the family and this day (Best Day Ever) was no different. As I told Whitney, I think I will treasure looking through these photos, always, just as much as the rest of your family will. Huge hugs and much love!! xo

Are you interested?

Send a message

Whitney

Married on 08/01/2015

She was amazing very detailed oriented.

Megan Biggs Photography's reply:

Whitney, you and Kev are so special to me!! I can't say enough what a huge honor it was to capture your day! I love you both to pieces!

Hire this photographer!! First off, Megan will be a dear friend for the rest of our lives. She so quickly became a part of our family on our wedding day and while she kept me calm and kept things organized she also celebrated right along with all of us. I never realized how important those things and my relationship with her would be but the fact that she puts her heart into not just the pictures she creates but the people she works for truly made all the difference. Megan was a huge help with planning from start to finish and I love every single one of my photos. She captured every single bit of my day and I'm beyond happy to now have this cherished and gorgeous artwork to remember my wedding day with forever. Thank you Megan!

Megan Biggs Photography's reply:

My dear, I am SO GRATEFUL for the huge honor of being your wedding photographer and so grateful to know you! What a beautiful, fantastic day it was! I'm so thrilled for you and excited to see what adventures you'll take on now, as husband and wife. Much love to you both!!

Mandy

Married on 12/13/2014

I cannot say enough wonderful things about Megan and her work! Hands down my favorite person that I worked with for my destination wedding!! If I could give her 10 stars out of 5 I would. Not only did Megan capture such precious, BEAUTIFUL, and candid moments of our wedding day but she was so much FUN to work with. So made us feel so special on our wedding day! The quality of Megan's photography is unmatchable with anything I've seen, and photography is myself and my husband's hobby so it was very important to us as to who we picked as our photographer. We picked the perfect one! The way she uses natural light, natural beauty, and angles of her camera to capture her photographs truly brings each photograph to life. Every single photo that she took is truly a work of art. Not many people can say that all of thier wedding photos are perfect, but we can. Besides my husband and I loving our wedding photos we have received numerous compliments on the quality of our wedding photos from our family and friends. I cannot express my gratitude enough to this wonderful, sweet, extremely talented person for capturing the most special day in our lives the way she did. My husband and I considered it a privilege to have her photograph our wedding. Booking Megan as your photographer for you're wedding or any other event should be first on your list, she's truly the best there is. She is worth every penny and then some! Thank you Megan, for everything! Jason and I along with our families send our love from South Dakota! :)

Michelle

Event on: 07/31/2014

I can't say enough about how special Megan is! Not only did she have an amazing editorial style, she captured every single detail of our day! She has a great energy and made us feel extremely comfortable. We got married in St. John on a destination wedding and I was so particular about not having a cheesy island photographer. I'm a model and I wanted it to have a fashion element but capture all of our special moments and for us, silly behavior. She absolute did! I love them and can't thank her enough! Don't hesitate to hire Megan Biggs!

Michelle

Married on 07/31/2014

I can't say enough about how special Megan is! Not only did she have an amazing editorial style, she captured every single detail of our day! She has a great energy and made us feel extremely comfortable. We got married in St. John on a destination wedding and I was so particular about not having a cheesy island photographer. I'm a model and I wanted it to have a fashion element but capture all of our special moments and for us, silly behavior. She absolute did! I love them and can't thank her enough! Don't hesitate to hire Megan Biggs!

Chelsea

Married on 06/08/2014

Megan was phenomenal! I couldn't have asked for a better photographer to capture our special day. She was very detail-oriented and easy to work with. We sent her a list of all of the group pictures we wanted to make sure we got, and she made the process very easy. From the "teaser" pictures we have received thus far I am so excited and happy. We cannot wait to see the final pictures! I hope to have the opportunity to work with Megan in the future.

Jenna

Married on 05/30/2014

Megan is THE photographer in the Virgin Islands! Her approach to photography is that of a spectator and she was able to capture every moment from beginning to end. She is so easy to work with and she allowed me and my groom to be very organic whereas many photographers are constantly staging and manipulating every scenario to get a good photo. Megan and I clicked from the first conversation we had because she is so personable and truly loves what she does. Megan is very professional in that she ensures she captures your special day in the way you would like and she is always very timely in responding to emails and other communications. I can't say enough great things about her. Not only was she my photographer for my wedding, but she is now a great friend I still remain in contact with. We love Megan Biggs! Sincerely--Jenna and Erik May

Megan does an absolutely flawless job. From the beginning, starting with emails she was definitely a favorite of mine from day 1! She is warm, personable, and genuine. And then to finally when we got to meet her on the island, she went beyond any expectations we may have had. She is thoughtful, fun, listened to us, and ran her little tail off for us! She worked so hard and diligently and was careful to not "be in the way", which she NEVER was! After getting all of our pictures back, it is amazing to see all the shots she was able to get and not have either of us know she was there taking them!!! MAGIC! I'd recommend her to anybody. Going into an island wedding blindly, Megan's attentive, relaxed, and calm approach contributed to the BEST DAY OF OUR LIVES as she captured every emotion and all the love me and my husband share!

Candace

Married on 04/29/2014

Here's a fact: Megan is simply AMAZING! For my wedding, pictures were the most important thing for me. Nothing brings you back to that special day like a perfect photograph and let me tell you, she delivered. Wow! Just WOW! My pictures were BEAUTIFUL!! STUNNING!! Megan far exceeded my expectations as a photographer. She was patient, brought my ideas to life, and captured the most special, intimate moments of "the best day at the beach". I can't rave about her talent enough. Megan truly is a rock star in my book! But most importantly, not only is she an awesome photographer; she has the sweetest soul. I'm so honored I got to work with her and I promise if you get the chance to work with her as well you won't be disappointed!

Brittany

Married on 09/25/2013

Megan was so easy to work with! She was available last minute to shoot our wedding & never let us down. I loved that Megan got to know us before the wedding... we emailed back and forth quite a bit and I can't express enough how excited I was to hear how excited SHE was! I'm sure that Megan photographs tons and tons of weddings, but she sure made us feel like we were her only priority. I would highly, HIGHLY recommend Megan Biggs Photography to any destination wedding brides... she will not let you down! My new husband and I are already talking about going back to St. Thomas for anniversary pictures!

Julianna

Married on 09/08/2013

Megan was INCREDIBLE to work with!! She always returned my emails and met with me in person a couple of times to ease any anxiety I had. The day of our wedding she was so much fun. She new exactly how to get our wedding party relaxed and made sure she didn't miss a single detail. She was also very patient with us and made sure she got all of our must take photos. Highly recommend her!!!

Thank you so much for making our engagement and wedding ceremony so special. Megan is very kind, organized and has a beautiful artistic touch she adds to make all photos unique to you as a couple. We were lucky to find her and would highly recommend her services. The pictures she took were beautiful and really captured our personalities, the environment and surroundings. No other photographer could have competed with her services! Thank you so much for being part of our special day!

Karissa

Married on 08/04/2013

Megan was simply the most amazing photographer there is. She is incredibly sweet, patient, and pays great attention to the details! My husband and I were married on Trunk Bay, St. John at sunset last weekend. We did a pretty thorough search of photographers to make sure we got the best shots possible and I am 100% sure Megan was the perfect choice. I would absolutely recommend her to any bride getting married in the Virgin Islands. She was above and beyond what we expected in a photographer and we are so confident in the pictures she took! So excited to see them. :)

Noelle

Married on 06/04/2013

Honestly, after picking St. Thomas as my wedding destination and of course saying "Yes!" to my now husband, picking Megan as my wedding photography was the best decision I made!

I was initially booked with a different photographer in St. Thomas but changed my mind about two months before the wedding. I was looking back through the photographers that my wedding planner had sent me and Megan's style, her way of capturing all the little moments plus her knack of making everything and everyone look beyond amazing made me decide to book her.

I came in on a cruise ship for my wedding and I was up from 3 AM the night before because the weather looked terrible and sure enough at 7 AM when we were docking it was raining with no sign of letting up for my 1 PM ceremony. I spoke with my wedding planner and was completely freaking out but didn't want to change my beach venue. No sooner had I hung up the phone with her, when Megan called and I am not exaggerating when I say that she did more to calm down my wedding day weather freak out then anyone else (my mother, maid of honor, groom or wedding plannner) did. She was so sweet and assured me the rain would break and lighting with the cloud cover would give me even better pictures than a perfect sunny day would. Guess what? She was right!

My pictures are stunning. Literally, so many of them look like they could be a shot from a magazine ad. You know that one friend who has the most gorgeous, romantic wedding pictures ever? That's me. Book Megan! She's a joy to work with. She's genuinely interested in you and your day, she got back to me quickly with all of my questions, worked around my day of rain showers, even when we had to change the ceremony time.

I can't wait to go back to St. Thomas again and book her for an anniversary or trash the dress shoot!

Kattie

Married on 05/27/2013

I absolutely love every single one of my wedding photos. Megan captured my wedding day perfectly!! Megan was also an absolute pleasure to work with throughout the entire wedding planning process. We communicated frequently via email and she was always available to answer any questions and provide helpful information. Megan is a true professional and yet so personable at the same time. You will feel as if you are her only client. It has taken me so long to go through all my pictures because I love them all. It's really hard to pick a favorite. :) The time Megan took with each photo and her attention to detail shows. The quality is amazing.

Having great wedding photos was a must and at the top of my list when planning our wedding in St. Thomas. With such a small wedding (and being in paradise!), we definitely wanted special photos that would capture all the details and last a lifetime. Megan exceeded our expectations and I couldn't be happier!! I am so glad we had the chance to work with her. Thank you, Megan!!

Kasandra

Married on 05/01/2013

I could not be happier with Megan Biggs!!! Not only did my photos come out absolutely amazing and beyond my expectation, but she was welcoming, creative and accommodating. We were coming in on a Cruise Ship - and the boat came in late (which I was freaking out about) and I was afraid we would be rushed through every photo, but she rearranged her schedule to make sure we got all the shots we needed and wanted. She truly was a life saver and calmed me down. On top of that she was personable and I truly felt like she cared that we got the best photos.

I am already planning a babymoon trip down there (when the time comes) to have her do my "belly" or "newborn" shots because she was such an amazing artist, photographer and person. I recommend her to anyone that wants amazing photographs and a wonderful memory as well!! You will not be disappointed - words can not express how happy I am!!! Thank you so much Megan for being you! I am positive that my photos and wedding would not have been so amazing with anyone else!

Krysta

Married on 04/22/2013

Megan is awesome to work with! Since we were on "island time" we were running behind and Megan was extremely flexible! She is very easy to work with and makes the process of taking pictures fun! If you are looking for a great photographer who knows the island, Megan is your lady! :)

PS Thanks Megan, we really enjoyed working with you!!!

Rachel

Married on 03/13/2013

Megan was absolutely wonderful. She and I had planned everything by emails, our wedding day was the first time meeting. She did everything we asked plus more. Her work is amazing and loved every single photo.

Samantha

Married on 12/04/2012

I hired Megan for my wedding at the Sand Dollar Estate. Before arriving in St. Thomas Megan and I exchanged a few emails. She asked me all sorts of questions about us and wanted to know how we meet. None of my other vendors asked personal questions-- I appreciated how Megan cared about our wedding and was truly interested in knowing our likes and dislikes.
She was wonderful to work with at our wedding. She was cheerful and pleasant to be around. She made sure to get all the photos we requested and we love the results. Our photos are really amazing. I've received numerous positive comments on them. One friend told me I have the best wedding pictures that she has seen. My only regret is that I didn't not hire her for the whole evenings.

Alison

Married on 11/20/2012

Cannot rate highly enough. Megan being the professional that she is knows the best places on the island to get the best out of everyone.

Rosalyn

Married on 11/10/2012

Megan was an amazing photographer on our wedding day! She was attentive to details, proactive in getting the group together and very professional. She did a fantastic job with capturing our special day behind the lens. Her pricing is a steal for the quality work she produces.

-Rosalyn & Bret

Heidi

Married on 10/03/2012

From the first correspondence to receiving our pictures Megan was professional, easy to work with, flexible, and very passionate about her work. We eloped, and she helped make our day so special. We now have the best of both worlds... beautiful photos to show everyone, and memories only the two of us share. We highly recommend Megan Biggs Photography!
Are you interested?
Send a message