Reviews
4.9 out of 5 rating
Quality of service

4.9 out of 5 rating

Average response time

4.9 out of 5 rating

Professionalism

4.9 out of 5 rating

Value

4.9 out of 5 rating

Flexibility

4.9 out of 5 rating
98%
Recommended by couples
95 User photos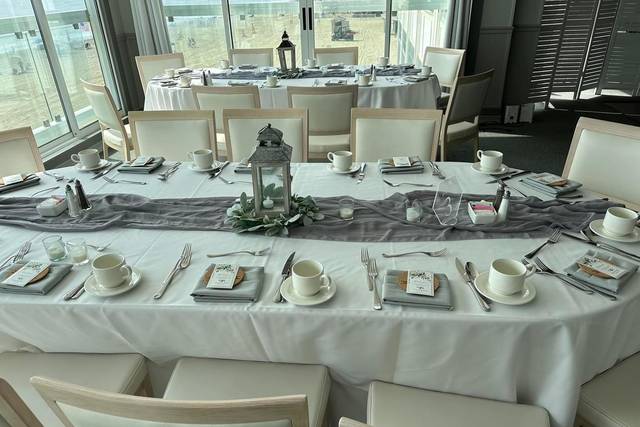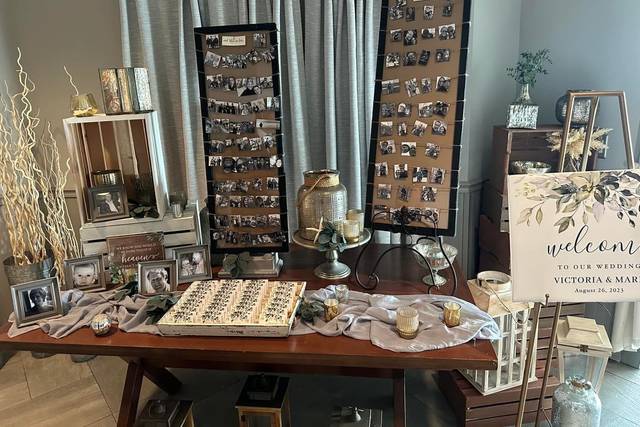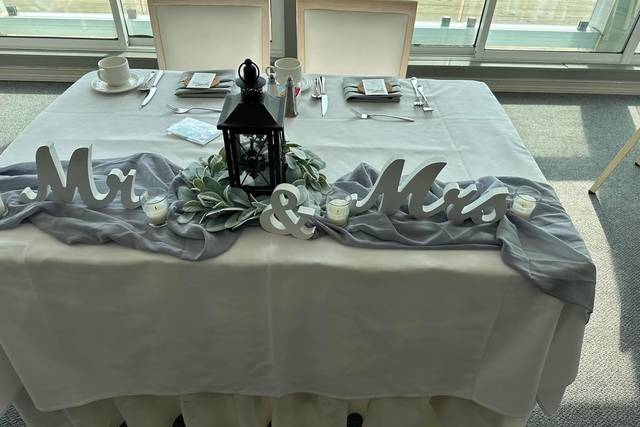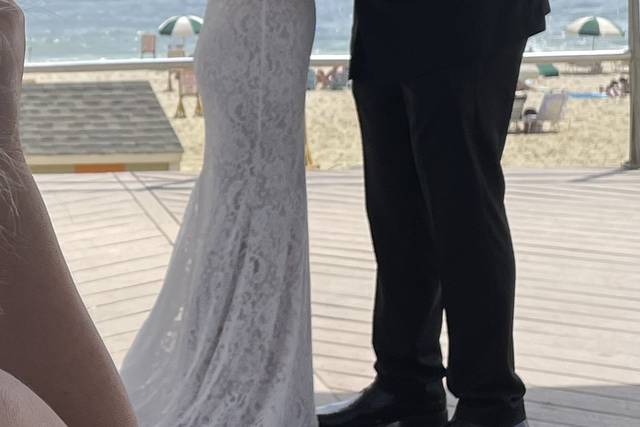 + 91

photos
Jessica W.

Married on 09/16/2023

Perfect venue for wedding

Everything was perfect from the the coordinators to the wait staff. 10 out of 10!! Libby and Nelson were great to work with.

Cathy P.

Married on 09/15/2023

Spectacular!

Libby and the staff at McLoone's Pier House were responsive and amazing in facilitating our dream wedding celebration. Our guests were blown away by the view of the ocean, the food, and the perfection of the venue. We can't say enough about the staff and the venue, highly recommend.

Tim

Married on 09/03/2023

Magical experience!

My wife and I got married here a week ago & this venue was absolutely amazing! From the food, to the actual place, to all the staff, words cannot express how floored and grateful we are for everyone that helped us along the way! From our McLoones Coordinator Rachel to our
maitre d' Nelson, everyone was super kind, helpful, & supportive! They helped us have the most amazing wedding day! I highly recommend them 10/10!

Are you interested?

Send a message

Victoria M.

Married on 08/26/2023

They made everything special

McLoone's Pier House, Libby, and every single staff member involved in our special day were perfect. They coordinated everything seemlessly, kept things moving along, and did so in the most professional manner anyone could expect. They seemed to actually enjoy our wedding along with us!!

Brittany

Married on 08/24/2023

Magical Experience

We wanted a small intimate wedding and McCloones gave us a wonderful experience with family and close friends. Venue is beautiful and the communication and flexibility was amazing.

Alyssa S.

Married on 07/09/2023

Thank you for an amazing wedding!

I cannot recommend McLoone's Pier House enough! My now-husband and I had a tough time when we initially searched for wedding venues. We knew we wanted a beach wedding with hotel options nearby, but found the options within our price point very limiting. Upon entering McLoone's, it felt light and open and was truly a beachy venue. We did not want to think about rain, but other venues often offered indoor ceremony options in a back room with no windows, while McLoone's still felt like we were on the beach! Looking at the pricing, especially in relation to the quality and quantity of food, it was a no-brainer!

From our first visit, the entire staff was gracious and helped us feel comfortable and confident in our decision. Rachel answered so many questions via email, was extremely organized, and made clear exactly what we needed to do and when, to ensure that everything was all set before the big day. She and the team did a fantastic job getting everything set up to make my exact vision for the venue come to life! The decorations were set up to perfection and I loved everything about it!

On the day of our wedding, the entire staff was amazing. Everyone was kind, attentive, and excited for us! We have to shout out the maitre d' Nelson- he was amazing! He coordinated plates of food for us while we got ready for the ceremony so we did not have to deal with a hangry groom situation. I realized right before we walked down the aisle that an item we were using for our ceremony was missing. He coordinated to have it brought in without anyone (me included!) even noticing when it happened! Throughout the night he checked in on us, and was watching the radar so closely that he notified our photographer when we needed to go outside for some couple's photos so we would miss the rain. Thank goodness he did, as a huge thunderstorm rolled in just a few minutes after we got back! The food was amazing, everyone was raving about it- we definitely recommend the surf and turf option!! Even the next day, the staff packed everything up nicely for us and made pick-up so easy. I wish we could relive wedding day and we can't wait to go back to visit on our anniversary! Thank you everyone!

+ 7

photos

Ashley K.

Married on 07/08/2023

Ashley and Thomas

We have been told by all of our wedding guests that our wedding was the best they have been to! The venue was beautiful and the help we received throughout our entire planning process was incredible. If we could do it all over again we would not change a thing!

Samantha Q.

Married on 05/20/2023

Best day of my life

Brides and Groomes, Mcloones is the places if you're looking for a romantic beach theme! It was so romantic the space was super spacious so beautiful the people helping and serving the food and drinks amazing 5 stars isn't enough to describe how amazing this venue was! Libby and Rachel were amazing! My husband and I didn't have to ask for anything the day of our wedding they all knew what drinks we wanted they had food ready to go they were attentive we needed nothing they were on it! Honestly I wish I could get married to my husband again just to have our wedding experience with Mcloones all over again! We can't thank them enough! The view is beautiful we were suppose to get married outside and it rained and they set us up inside it was the most beautiful day of my life rain and all
They made it perfect! The food was absolutely amazing! Everyone when I say everyone at my wedding is still bragging about the food it was the best everything was amazing the drinks were amazing everything was just perfect! I can't thank them enough! Seriously the most romantic place ever for a wedding! We planned our wedding in two month and they made it happen! best day of our life!

+ 2

photos

K App

Married on 05/20/2023

McLoone's Brunch Wedding

Libby and everyone at McLoone's was INCREDIBLE for our wedding. They did an amazing job setting up and handled everything!!! They were so professional and thought on their feet when the bridal party was stuck in traffic and were able to extend the cocktail hour. We LOVED working with them.

Jean P.

Married on 04/30/2023

amazing best day ever

The staff at Mcloone's made our wedding day. Absolutely perfect. they were so attentive, helpful, and made everything run smooth . The food was absolutely delicious . I want to give a big shout out to Libby, who actually went completely above and beyond for all of our guest to make sure everybody had everything they needed especially my sister who has food allergies she made sure that my sister had something that she could eat, and my sister was so impressed of the way that Libby went out of her way to make sure my sister was well taken care of . I also want to give a big shout out to Nelson, who made sure everything was absolutely on time perfect and kept us all on time and was absolutely amazing. I would highly recommend anyone looking into a venue to reach out and speak to either Rachel or Libby. They were fantastic very quick to respond to emails as well, we had the most amazing day. Thanks to the staff of Mcloone's

Stacy K.

Married on 10/28/2022

Can't say enough good things about McLoone's

From beginning to end, our experience at McLoone's was exceptional. We had already been to brunch at McLoone's in the past and we knew we liked their food and the view from the Atlantic room (beautiful view of the beach with many windows). After seeing the package offerings/enhancement options, plus after meeting with their Director of Events, Rachel, it was an easy decision in selecting McLoone's to have our wedding. For the year leading up to our day, anytime I had any kind of question, I was able to send an email and receive a prompt and kind response. Our food tasting experience was wonderful- the Maitre d', Nelson is so helpful and accommodating. We had a quick and painless rehearsal experience thanks to Nelson taking the lead and walking us through everything-he saved us so much stress! The day of wedding was truly the best day of our lives- Rachel, Nelson and all of the staff made everything PERFECT! We had sent an email the night before because we realized we forgot an important piece of a decoration item that could not be easily replaced and they were able to find a work around (again, saving us so much stress). I felt like we were so taken care, like they had everything in control and that we were truly able to just enjoy the day. At one point I told my new husband that I felt like royalty! We really appreciated how attentive they were to us and our families. So many people complimented the food also. It was truly the most wonderful experience. I'm looking forward to being able to dine at McLoone's in the future because they are wonderful and it will always be a very special place to us.

+ 2

photos

Andrew M.

Married on 10/23/2022

Wedding 10.23.22

You can't go wrong with McLoone's! The staff was on the ball and professional. The GM we worked with (Libby) would answer us almost immediately every time via email.. and during our event, the GM (Nelson) made himself available and accessible. There was a wedding the day before and the day after ours.. the staff CLEARLY knows what they're doing wedding after wedding :) We are so pleased with our experience .We were also able to visit a handful of times during our wedding planning, and their flexibility to allow us to visit was great. Also - we got lots of positive feedback that the food was delicious. From what we had that evening, it was delicious :) I would recommend McLoone's for your wedding for SURE!

Mark

Married on 10/01/2022

Above & Beyond

Kayla & the rest of the team at McLoone's Pier House went above and beyond to make us feel like we were family. They made sure that our Wedding Day not only was everything we pictured, it was even better. We will be forever grateful to the people at McLoone's

Caitlin F.

Married on 09/17/2022

Helped make this the best day of our lives!

We had an incredible ceremony & reception at McCloone's Pier House. The staff goes above and beyond to take away any stress from your day. They are extremely flexible & think of everything so you don't have to. We wanted a beach ceremony and they handle it all. Nelson & Rachel both work so hard throughout the entire process. You can tell they genuinely enjoy what they do & love to experience the entire day & lead up with the couple. Its at a gorgeous restaurant directly on the boardwalk/beach with beautiful views of the ocean & windows that open to give you the indoor/outdoor feel. You are able to choose from an extensive food menu & all alcohol is included in your initial price, even going out of their way to bring up non-alcoholic beer for a guest on his way downstairs to grab one from their regular bar. We are so grateful to have chosen such an easy & beautiful venue to work with. They made our day even better than we could have imagined. Highly recommend this amazing venue for your special day.

Sarah G.

Married on 09/04/2022

Absolutely Fantastic

Kayla help us coordinate our wedding! She was so wonderful and accommodating. She made planning so much less stressful and had everything perfect for the day of! I could not recommend any more highly of Kayla and McLoones Pier House!

Lorenz C.

Married on 08/20/2022

Amazing!!!

Our wedding was picture perfect. McLoone's did an amazing job from coordinating the event leading up to it to the day of. Libby is a pleasure to work with. She made everythiny simple and easy even though we asked her to do a lot. Nelson is an amazing maitre d who pays attention to detail. We were so happy to have had our wedding here!

Jaclyn M.

Married on 05/29/2022

Pure Perfection

We booked McLoone's Pier House in January for our wedding on 5/29/2022. The entire process was easy, professional, and positive. It was our first choice and was available on our desired date. We couldn't be happier with the outcome. Our wedding exceeded our expectations by far. The entire staff is professional, kind, and provides exceptional service. Big shout out to Nelson and Libby, our wedding couldn't have been so fantastic without their help. The food is amazing and the drink selection is awesome. Highly recommend! Thank you McLoone's. Best decision we ever made!

+ 8

photos

Michelle

Married on 05/08/2021

An absolute dream!

We cannot even begin to express how much we loved having our wedding at Mcloones Pier House. The location is incredible if you are looking for a casual, but elegant beach wedding. We chose to have the ceremony on the pier under the white gazebo. We have been working with them since 2019 prior to covid. They were extremely accommodating and flexible when we chose to postpone the wedding 6 weeks prior to our date due to covid shutdowns. Fast forward a year, our wedding was incredible. Megan and Rachel were an absolute pleasure to work with. Megan listened to every detailed request and brought them to life. I seriously could not have thought of a better venue. Our guests LOVED the food from the cocktail hour to entrees. They also loved the option to open the beautiful windows during our event, showing off the incredible view of the shore.

Joanna M.

Married on 02/29/2020

Best. Day. Ever.

It's been six months since our wedding and our guests are still talking about how it was one of the best weddings they've been to! I planned the wedding in 3 short months and the staff at McLoone's made everything so easy for me. We had a brunch wedding which I highly recommend! The food was delicious and the view was beautiful. I couldn't imagine a more perfect day

+ 8

photos

Nicole F.

Married on 11/09/2019

An absolutely perfect Saturday brunch reception

My husband and I could not be happier with our wedding experience at McLoone's Pier House. From the moment we connected with the banquet coordinator, Megan, we were impressed with her responsiveness and how helpful she was throughout the entire process. Our wedding was a bit nontraditional (a low-key Saturday brunch reception with about 60 guests) and Megan was incredibly accommodating of all our needs and requests. We especially loved that McLoone's offered so many wedding day items (card box, cake cutting knife/server, extra lanterns/florals, etc.) that we could borrow for the reception, rather than spending money to buy our own single-use items.

On our wedding day, the maitre d', Nelson, coordinated everything perfectly and continually checked in with us to make sure we had everything we needed. We did not have a DJ/MC (we hooked up an iPad to their speaker system and use our own Spotify playlist) so Nelson helped us ensure the reception stayed on track. The food was delicious and our guests loved the brunch spread. Megan and her team also found spots for all of our handmade decorations throughout the reception space.

As an added bonus, McLoone's Atlantic Room has an absolutely stunning ocean view from its floor-to-ceiling glass windows. We're so glad we had a daytime reception so everyone could enjoy the gorgeous sights!

We could not be more grateful to McLoone's for helping us create the wedding we envisioned. Thank you for a perfect day!

Samantha

Married on 10/11/2019

Outstanding!

Katie, Megan and Nelson were absolutely amazing from start to finish! They answered all of our questions and accommodated our every need! They even made me feel calm knowing we could get inside for pictures prior to our ceremony due to inclement weather. We are so happy we decided to have our wedding at McLoone's it made our special day so memorable and we are so grateful for all their hard work!

Allison S.

Married on 10/04/2019

Amazing, dream one true wedding!

We worked with Megan in the banquet department and she was absolutely phenomenal. With the cost of the price per plate, she was our event coordinator, all the way through the day of. She was detail oriented, quick to respond, and the ability to drop off our items the week of the wedding and pick them up the next day was so convenient!! One less thing to stress about! I would HIGHLY recommend this venue for a wedding. Right one the beach with floor to ceiling windows .... the view can't be beat!

Allyson R.

Married on 09/29/2019

Wedding!!!

Megan and the whole McLoones staff were absolutely amazing. They made sure my day ran flawlessly. Beyond pleased with the organization, set up, break down, attention to detail, and everything/anything else. There's not one thing bad to say. They were fantastic!!

Alyssa

Married on 09/28/2019

Best wedding venue

If you want a relaxed atmosphere with an amazing team of people (Nelson, Megan, Katie, Etc) this is definitely the place to have your wedding. We did the ceremony on the beach and then up to the Atlantic room for cocktail hour and reception. They went above and beyond, everything was decorated perfectly and our families said it was the best wedding they'd been to in years! Most didn't even though Mcloones and Pier village area existed until this past weekend ( our wedding was on 9/28). They have spot lights that shine onto the beach at night, so while you're at your reception, you still get a beautiful view of the beach! I wish we could do our wedding over again just to relive it all.

PS. The food is amazing and delicious!! I don't love seafood but the lobster ravioli appetizer was soooo good!!!

And a big thank you to everyone at Mcloones, thanks for making our wedding one we'll never forget!

Love,
Alyssa and Michael



Mariellyn D.

Married on 09/22/2019

Wedding ceremony and reception

I have nothing but amazing things to say about McLoone's Pier House Banquet staff!!!! Katie was always responsive to all of my questions and concerns! The day of the wedding could not have been more perfect between the beach ceremony, cocktail hour, and reception. Everyone was super helpful, professional, attentive, and made the day so smooth. Thank you so much McLoone's Pier House!!
Are you interested?
Send a message