Reviews
4.9 out of 5 rating
Quality of service

4.9 out of 5 rating

Average response time

4.9 out of 5 rating

Professionalism

4.9 out of 5 rating

Value

4.9 out of 5 rating

Flexibility

4.9 out of 5 rating
98%
Recommended by couples
10 User photos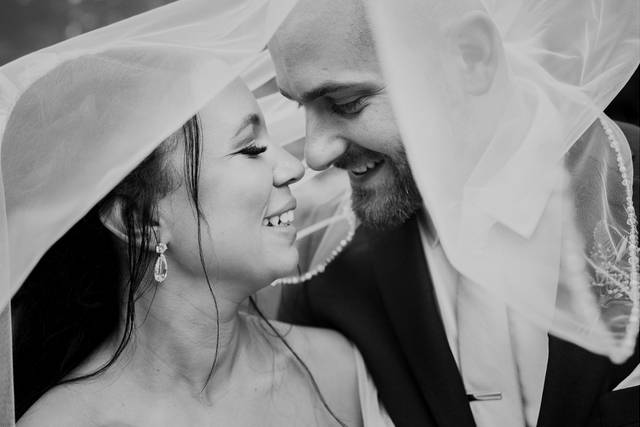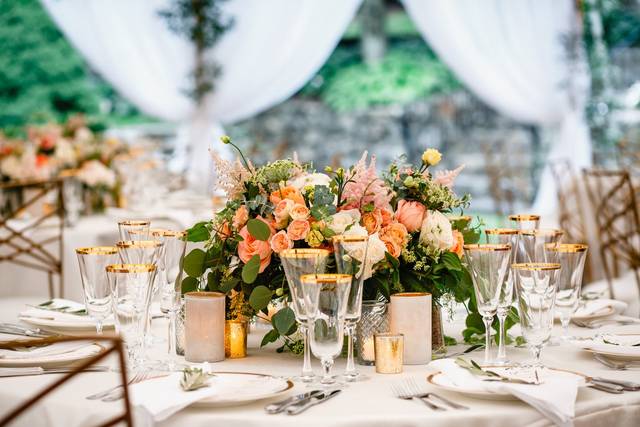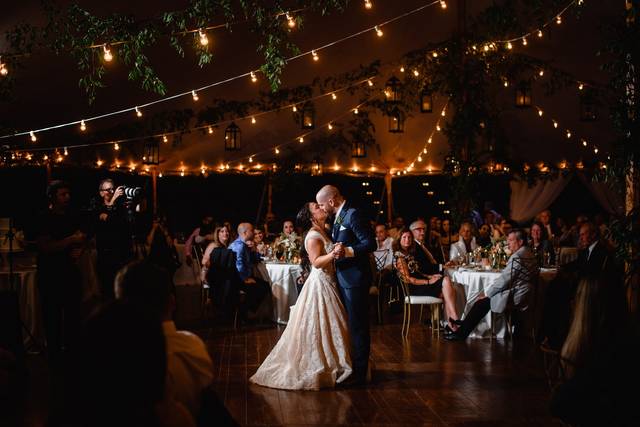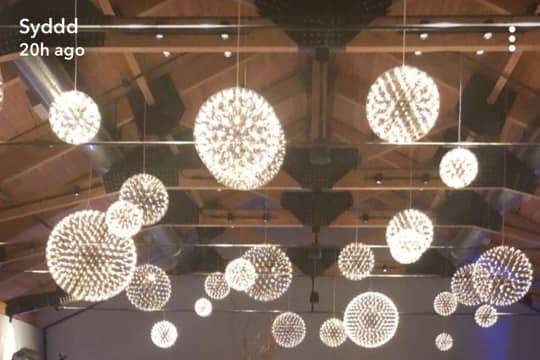 + 6

photos
Brooke B.

Married on 09/24/2022

Truly Amazing Planning Team!

After booking most of our vendors myself, I realized I would need assistance in planning the remaining details and coordinating everyone involved with my wedding. I reached out to Paula and was immediately excited to work with her! Both her and Lisa were warm, reassuring, and professional the entire lead up to the wedding - I felt that I was truly in good hands! They both had so many ideas on how to make our wedding personal and special and totally understood my design vision. I also appreciated how they always made sure we were getting our best value from our venue and vendors and spending our money where it counted. On the wedding day, both Paula and Lisa were there for us coordinating all of the vendors, setting up our gorgeous reception room, and solving last minute challenges. I am beyond thankful that I found the Marrero events team and do not know what I would have done without them! I would happily recommend Marrero events to anyone I know getting married in the Boston area!

Jeff K.

Married on 09/03/2022

A+ Experience!

Paula was an absolute godsend for our big day. She managed expectations with us for about a year leading up to our event, coordinated all of the vendor relationships, and recommended great vendors for us. We had snags with the venue and Paula was on top of everything to keep them accountable and make sure everything would go smoothly. My wife and I are type-A people and Paula allowed us to relax and not feel nervous. Would recommend her and her team to anyone!

John B.

Married on 08/27/2022

"Best day of my life"

Paula and her team did superb job throughout the process. We decided to hold the event at our home. She walked us through the process upfront including the pros and cons. She presented experienced, professional vendors for my wife and daughter to select. She made multiple visits to our home, as needed, and throughout the process. She told us that it was her prime objective to make sure we did not have to worry about any detail on the day of the wedding. She was true to her word. She earned the ultimate seal of approval from my daughter, the bride, when at the end of the evening she remarked to me "best day of my life". For a Dad, the best thing one can hear, and due in no small part, to the incredibly hard work of Paula and her team.

Are you interested?

Send a message

Mary M.

Married on 10/02/2021

Dream. Team.

We knew we would be in good hands with Paula and team from the first conversation. Paula, Alison, and Lisa were all incredibly professional and knew how to make things happen - in the smartest and most cost effective ways - but also were just plain fun to plan with. They completely understood and internalized the vibe of the day that we wanted to create and helped execute a day that was more special and true to our hopes that we could ever have wished for. Forever grateful for this crew and their work and support!! Cannot recommend highly enough.

Devon

Married on 08/07/2021

Hire Paula!!!

Paula was absolutely wonderful to work with. We had to postpone our original 2020 wedding date and during such a difficult time for everyone, she made it seamless. When our 2021 wedding came around she again took care of every detail and ensured everything was just as we wanted. I even changed my linen choice 4 days before the wedding and they were there waiting for me :) I can't recommend Paula enough. All of guests even commented on how well run our wedding day was!

Francesca B.

Married on 06/03/2021

Simply the Best!


Marrero events was outstanding! A few months out from the wedding I decided that I didn't need the stress of trying to organize things on the day of our wedding, I contacted Paula and from the moment we first spoke I knew everything would be taken care of. Paula was outstanding, so easy to talk to she asked the questions that I would never have dreamed of, because I have never planned a wedding before. Paula made sure everything went as planned the day of and it was amazing. I can't recommend Marrero Events enough to anyone looking for a coordinator for their wedding.

Tina C.

Married on 05/29/2021

They saved our day!

We worked with Marrero Events for almost a year leading up to our wedding date. There are so many good things about our experience working with Paula and Alison to possibly be able to enumerate here. Ever since our initial consultation, Paula understood us and our personalities perfectly, and tailored their service to our needs. They handled all of the nitty gritty stuff that we didn't need to know, but gave us full creative control over all the big picture decisions. And in some cases when they could tell we were struggling to make decisions, they helped exactly the right amount to guide us to a decision we were happy about and confident in.

On the day of, the event ran far more smoothly than we could even imagine possible. Due to rain, we unfortunately had to make the decision on the morning of to move the ceremony indoors. Alison made this transition perfectly seamlessly, getting the chairs and DJ and officiant and live streaming and all of our guests all ready indoors; we didn't have to lift a finger. And you would've thought we had been planning this beautiful indoor ceremony for months! It was also unexpectedly cold for a late spring day in Boston, and all of our female guests in dresses would have been freezing, if not for the Marrero Events team driving around town on the morning of to buy thick blankets for all of our guests.

Both in planning and in day-of coordination, Paula and Alison made our wedding day everything we wanted it to be and more. We couldn't be happier or more impressed with their service, and we would 100% recommend them to all couples!

Cheryl P.

Married on 05/22/2021

Top Notch Planner

From the moment I first spoke with Paula Marrero I knew that she would be a perfect fit for my daughter and me. As I was thinking about all of the aspects of my daughter's wedding that needed to be coordinated; everything from to out of town guests, the need for bus transportation for 200+ people and the rest, I was becoming anxious. Paula very calmly and patiently told me that my job was to let go. This was difficult for me to do as I am a former event planner myself. She stated that my role was to sit back, relax and enjoy watching my daughter get married and have the best day of her life. That is exactly what Paula allowed me to do!

With Paula and her staff, we didn't have to worry about a thing. Paula and her staff's knowledge of the industry and connections made the planning of the wedding seamless. Her recommendations for choice of vendors were spot on. I knew that we had chosen the right planner because everyone in the industry with whom we spoke in the greater Boston area knew and respected Paula. Paula "took the reins" without hesitation and was not hesitant to jump right in if we hit a bump in the road due to this crazy pandemic.

From the minute we hired her to the moment the reception ended our job was to just enjoy ourselves and that is what we did. My daughter's wedding was beautiful and something I and my family will remember for a lifetime. The entire process was made so much easier because of the knowledge, talent and creativity of Paula and her staff. Now my daughter and I consider Paula to be part of our family!

Thank you, Paula and staff, for everything you do.


Sincerely,


CP


Our family is so grateful Paula Marrero was our wedding planner. Paula's skill at coordinating numerous vendors to ensure flawless execution of the ceremony and cocktail hour in the midst of a torrential downpour and last minute change from a garden to a tent was simply amazing. It was surpassed only by her patient, calm, supportive interactions with our daughter when her dreams of a garden wedding were literally washed away. As one guest commented, we never knew your daughter's vision, what we did see was absolutely gorgeous. All our guests commented the wedding was the BEST they have ever attended. Paula's ability to handle details large and small, unanticipated changes, and behind the scenes troubleshooting enabled each member of the wedding party and the guests to thoroughly enjoy the evening. Paula is the whole package -- her management skill is rock solid, she is professional at all times in all situations, but for us, her wisdom was priceless. Thank you, Paula you are one of a kind!!

Margaret C.

Married on 10/17/2020

Amazing!!!

Paula is absolutely incredible at everything she does and is such a dream to work with. We would not have made through the wedding planning process without her. Our original date was in October 2020, which obviously wasn't feasible. She helped guide us through the tumult of changing our date, rebooking our vendors, and managing the guest list, among the many, many other things that go along with rescheduling a wedding. Paula was always available as soon as we needed anything, and was amazing at navigating some admittedly tricky family dynamics. She is exceptionally organized and professional, and is one of the warmest, kindest humans you will ever meet. Our entire wedding party and both families all fell in love with her. She also has amazing vendor recommendations and connections, so you won't go wrong with any of her suggestions. Simply put, Paula is the best and will make planning your wedding as stress-free as possible and a truly great experience.

Rebecca M.

Married on 09/07/2020

The Absolute Best!!

Paula and her team were absolutely amazing every step of the way!! After changing our wedding plan multiple times due to COVID, we decided to plan a small ceremony in our backyard. We couldn't have made it happen without Paula!

At first I was nervous to take on planning such a big event, but her personality instantly put me at ease. Paula was extremely helpful when finding new vendors, looking at the best ones for our specific needs, and even got the new caterers to recreate our original menu (we had already chosen one at our first venue), down to appetizers! We were also worried about planning a "pandemic wedding," but Paula was very responsible in that aspect. She made sure that we had regulations in place to keep our guests safe.

She was always there to respond to all my questions (so many emails!) and make my wedding planning as stress free as possible. Our day was incredible! Paula paid attention to every detail, and it all came out beautifully. I wish I had another party to plan so I could work with Paula again, she's the best!! We are so glad we trusted Marrero Events to plan our big day! Thank you, Paula!!

Jose

Married on 08/08/2020

COVID-19 Wedding

Paula supported us from beginning to end in planning and re-planning our wedding. We could not be more grateful.

Mariana M.

Married on 05/08/2020

Kind, efficient, made our dreams come true

What can I say. Plain and simple our wedding could not have been possible without Paula and her team. My husband and I knew we needed help to make our special day happen, but I was also nervous about how to find a planner. I didnt want to find someone to help us who would just in a way add more stress and pressure to the process. By fate a family friend suggested Paula and we subsequently discovered how well we meshed. Paula is kind, efficient, and just a beautiful soul all around. She kept us on track, was there for advice, and made the process very easy, all while assuring us not to worry or stress, and keeping us excited for our big day. There were many times when I would panic and feel loads of anxiety, only to talk with Paula and leave the conversation relieved and assured everything was going as it should be. In the end our wedding was everything we could have every imagined. There was nothing left unthought of and Paula and her team, along with the other vendors left 0 worries for us. My husband and I were joking that we never felt so VIP and special in our lives. We cant recommend Paula enough!

Linda G.

Married on 03/09/2020

Paula Marrero is Simply the Best1

Paula Marrero and the entire Marrero Event team are true professionals in every sense of the word. As the Mother of the Bride of an only daughter, I wanted to enjoy every moment of the wedding day and not spend it managing vendors and all the details. Paula and her team were instrumental in ensuring that everything was as near perfect as possible! Paula is lovely to work with as she listens before offering her sage advice and then will look for the solution until the issue is resolved. Paula's relationships with vendors is stellar and she is able to navigate through situations with the greatest of ease! The wedding celebration was simply divine and our guests and most importantly, the bride and groom, enjoyed themselves thoroughly! We are still talking about it a month later! We are thankful and grateful to Paula and her team.

Lynne U.

Married on 09/02/2019

Paula Marrero does not disappoint!

With the help and expertise of Paula Marrero, I achieved my goal as the Mother of the Bride. I wanted my daughter and her future husband to have the most spectacular wedding day with everything they wanted. It was evident throughout the weekend of their wedding that they were both extremely pleased.

I know this is what Paula does every day, but she treated us like we were the most important wedding she had ever done. She was also very patient with our need for perfection.

Throughout the process, her attention to detail, ideas and advice were priceless! Everything went off without a hitch. We could not have had a better Wedding Planner. Paula not only knows how to direct her clients through the process, but she is a blessing the day of the wedding. She is calm, collected, professional and knowledgeable. In a word....perfect!

I especially loved the vendors that Paula recommended. They were all terrific! The flowers were spectacular. The photographer and videographer captured absolutely everything we wanted. She has relationships with so many venues and vendors. That alone is priceless!

The final month was hectic with all of our last minute hotel room changes. Paula handled everything with such grace and professionalism.

I highly recommend Marrero Events to anyone planning a wedding. Simply stated, Paula Marrero was absolutely wonderful, and I can not be more grateful.


Linda P.

Married on 08/31/2019

The absolute best team you will ever have

If you're even considering a wedding planner, look no further! Words cannot even describe Paula and her team. The level of professionalism they exemplify is rare and I am so sad to have ended our planning process because I enjoyed it so much (Not many people can say that). Not only did Paula and her team make the process SO easy but by my wedding week, everyone was truly concerned that I wasn't stressed out. Why be stressed when you have complete confidence that your wedding planner will execute your vision perfectly. Paula was the very best support, inner voice and guide throughout this special, yet potentially overwhelming process. The moment we first spoke on the phone two years ago, I knew we were going to work well together as she is a very knowledgeable, confident and a genuinely caring person. Paula and her team worked endlessly to make sure everything goes smoothly and because they are so organized; we always talk about plan As and plan Bs to plan ahead for things. FINALLY, what other wedding planner is willing to corset two white wedding dresses in 5 minutes and help with 4 total outfit changes in 1 day. I need not say more…you will not be disappointed with Marrero Events, I have truly gained a friend throughout the process and am so happy with the outcome so I am confident you will be as well. Happy wedding planning.

Theresa N.

Married on 07/06/2019

Boston Seaport Wedding

We are so thankful to Paula & Team for bringing our wedding to life! We especially appreciated her strong relationships with so many vendors in the area - there are endless vendors to choose from and Paula steered us in the right direction for everything! Despite the logistics of a city wedding, my family and I were able to truly soak in every moment of our wedding weekend because Paula & team had it under control. Our wedding was more than we could have dreamed of and Marrero Events made it happen!

Kerry P.

Married on 06/30/2019

The best team ever!!!

Booking Marrero Events for our wedding was hands down the best vendor decision we made in the entire wedding planning process.  I was originally convinced I didn't need a wedding planner or day-of coordination, but as the final month of planning approached, I was overwhelmed managing all the details of planning a wedding from across the country.  Paula, Nathan, and Isabelle were life savers and truly amazing to work with.  From our very first conversation with Paula, we knew we had made the right decision as she immediately put us at ease.  From identifying a few final vendors who were perfect and in our budget, to vendor coordination, to all the planning and organization in the final weeks, to helping us manage thru the craziness on the day of, Paula and her team are consummate professionals and so good at what they do. 

On the actual day of our wedding, I don't know what we would have done without the Marrero Events team.  It was raining off and on, putting my dream outdoor wedding plans in jeopardy.  Nathan, who was onsite with us all day, was incredibly flexible and patient with me, keeping me calm while I was stressing over the changing forecast and working to ensure we put all the backup plans into motion.  We moved the wedding inside, and then when the rain stopped at the last minute and I had a change of heart, he helped me move the ceremony back outside.  We ended up having the most memorable and wonderful ceremony (albeit a little wet!) which was better than anything we could have imagined. They truly went above and beyond to ensure we had the perfect day.  

Marrero Events was worth every penny and then some -- I cannot recommend them strongly enough! 

Alyssa

Married on 05/25/2019

Hire Paula and the Marrero Team! 5 stars!

Hiring Paula as our wedding planner was the best decision we made during the whole planning process! She and her team were extremely attentive, thorough, communicative, flexible, and respectful, and really helped us bring our wedding vision to life. On the day of, Paula wrangled a number of challenging vendors and brought them together seamlessly so that we could just enjoy the perfect day. Oh, and our families loved her too. Before you do anything else, hire Paula!! You won't regret it! 5 stars!

Adam F.

Married on 01/09/2019

Hire Paula and Marrero Events. You will not be sorry.

When my now-wife told me that she wanted to hire a wedding planner, my first thought was "what the hell do we need that for?" If you find that you are asking yourself that question, trust me, you need a wedding planner.
Once you recognize that you need a planner, make the right choice and hire Paula and Marrero Events.
First, Paula and her team take care of the unavoidable issues that will come up. I forgot my tux shirt and cufflinks in the bride's room – no problem. After arriving at the venue, we realized that we left the marriage license at her parent's house – no problem. We got to the venue and noticed that the dance floor was a fraction of the size that it should have been – again, no problem. Every item that arose on the day of our wedding, Paula and her team took care of, allowing my wife and me to enjoy the moment and the party that we took a year putting together.
Second, Paula takes the time to get to know you and your spouse-to-be. She understands that there are different personalities coming into the equation, along with different traditions and cultures. She takes your vision as her own and helps you put together YOUR wedding, not A wedding.
Third, and I cannot stress this enough, she got my wife (who has the quintessential Type-A personality) to relax. I don't care how laid back and relaxed a couple you are – everybody is going to feel stress leading up to the wedding. Leading up to our wedding, Paula forced my wife and her mother to relinquish control of certain projects. Both of them thanked her for doing so.
Paula and her team are willing to take the weight and stress of the wedding planning process completely off of your shoulders. And she will do so for an exceptionally fair price.
Hire Paula and Marrero Events. You will not be sorry.

Brittany

Married on 09/29/2018

Best Wedding Vendor!!

Like another reviewer said, hiring Paula Marrero and the whole Marrero Events team was hands down the BEST decision we made in our wedding planning process. I truly don't know where to begin in expressing our gratitude for Paula and her team as our wedding would not have been complete without them. Paula made our wedding day so much more than we ever could have dreamed (it was absolutely perfect) and we feel so fortunate that we were able to work with her in planning the biggest day of our lives. I knew I wanted Paula to be our planner from the moment I got on the phone with her (she is so kind, understanding, easy to talk to, I could go on and on about how wonderful of a person she is), but I never realized how truly instrumental she would be. Our wedding planning brought so much stress - from family dynamics, to vendor issues, to overall logistical challenges. Paula helped us navigate all of these, listened to us every step of the way, was our biggest advocate, and relieved all of our worries. She has incredible connections in the wedding industry and was able to put together a team of the best vendors, advised us on what we needed and didn't need, coordinated a seamless day-of timeline, and answered every single question we had and those we didn't even think to ask. She made time for all of my emails and phone calls, and made us feel like we were the only couple she was working with. Behind Paula is also an incredible team. Everyone that we worked with at Marrero Events was so responsive and if you need anything, they are there to help you. I was very hands-on and controlling when it came to wedding planning, and one of the most valuable things Paula and her team brought to our wedding was reliability. I trusted Marrero Events completely and was able to leave everything in their hands with no hesitation. I was totally relaxed on wedding day, enjoyed every single moment with my new husband, and never had to worry about any issue (large or small) that may have popped up on wedding day, and that is without a doubt due to Paula and her team. We are so unbelievably grateful that Paula became our "wedding mom" and made our day absolutely perfect!

Hiring Paula was the best decision we made in planning our wedding. We had a hard-to-work-with situation where we lived across the country from the location of the wedding, and also only started planning with about 4 months of time before our wedding date. Paula took care of *everything* - not only did the entire event run completely smoothly, sight unseen, but we were blown away by every single vendor she suggested. From the venue itself to the caterer to the band to even the wedding cake, we got so many specific compliments and questions about how we found X or Y vendor from our guests well into the next month after our wedding was over. We could have counted one or two outstanding vendors as lucky, but when they were so consistently stellar across the board, it was so obvious that it was thanks to Paula's expertise and experience... there is absolutely no way we could have planned a wedding even half as good as this by ourselves. Paula walked us through every detail, handled every outside interaction, responded to every question and even anticipated so many that we didn't even know to ask... our guests wouldn't stop telling us how much fun they had at our wedding, but we think the two of us somehow were able to have the most fun of anyone there. ;) We still cannot believe just how perfect we truly felt the wedding turned out - you definitely won't regret hiring Paula for yours!

Megan

Married on 08/17/2018

Honestly, when our wedding planning process began, we did not know if we needed a planner. Now we can't image our wedding without Marrero Events. Paula and her team are the fairy godmothers we didn't realize we needed. Her team coordinated every detail before, during and even after the wedding. Paula was a true delight to work with, she was very detail oriented and extremely professional working with all our vendors. Paula was fast to respond to our emails or questions and was always incredibly organized. To this day, I'm not sure we could convey the magnitude of what they did behind the scenes. After we started working with Marrero Events we never had to stress about things getting done. We can't thank Paula enough as she definitely put us at ease on our big day! We highly recommend Marrero Events, and we already miss working with Paula. We can't express our gratitude enough! We loved working Paula so much, we might need to get married again.

Kimberly D.

Married on 08/11/2018

Best Planner: Demonstrated Ability to Consistently Exceed Expectations

Paula Marrero and her associates at Marrero Events lead the planning efforts for our wedding, which occurred at the Liberty Hotel in the Beacon Hill section of Boston, MA in August 2018. Based on our experience, I can state without reservations that Paula communicates a compelling vision, and is committed to meeting the expectations of the bride and groom. Overall, Paula has a highly developed wedding industry acumen and (very importantly) the soft skills required to foster collaboration with the bride, groom, vendors, and all associated wedding parties. In general, Paula Marrero and her associates at Marrero Events exceeded our expectations with their enduring enthusiasm, creativity, teamwork, flexibility, leadership, organization, initiative, motivation, integrity and accountability. If we have another event, we will certainly seek Paula Marrero's expertise!

Some of the things that stood out about the experience of Marrero events planning our wedding include the following:
• Paula particularly can solve even the toughest and most complex of problems; She is great at gleaning meaning from whatever information is available; and adds personal wisdom and experience to come to the best conclusion and solution, given the situation
• Paula can quickly separate the mission-critical from the nice to dos and trivial; she quickly senses what's the next most useful thing to work on; and focuses on the critical few tasks that really add value and puts aside or delays the rest
• Paula manages Marrero events and vendors well; she gets the most and best out of the people she has; sets and communicates guiding goals; measures accomplishments, holds people accountable, and gives useful feedback; and keeps people informed
• Paula relates well to a wide variety of diverse styles, and types; she is open to differences; quick to find common ground; treats differences fairly and equitably; and treats the bride and groom as a preferred customer.
• Paula is highly skilled at getting individuals, and teams to perform at a higher level ; and negotiates skillfully to achieve a fair outcome or promote a common cause
• Paula understands various types of wedding vendor business propositions and understands how vendors operate in general and applies knowledge to facilitate wedding event decisions


Sarah V.

Married on 07/28/2018

Highly Recommend!!

Paula and Isabelle were instrumental to the planning and successful execution of our wedding. From weekly phone calls to patiently responding to our worried emails at all hours, solving last minute problems (like when we realized a day before the wedding that we couldn't use real candles) to thoughtfully corresponding with our vendors, Paula and Isabelle truly did it all. After choosing our venue, a small rental hall, we realized that we really had no idea how to plan a wedding on our own. Paula and Isabelle went above and beyond to make sure that we knew what we were doing and what we needed to accomplish week by week. Our venue presented its own set of challenges, as its small size and unique combination of indoor and outdoor space really put Paula and Isabelle's creativity to the test- but they passed with flying colors! They were incredibly patient with us, a detail-oriented/nervous bride and a laid-back groom. The best way to describe it is that we felt like we had two fairy godmothers who seamlessly executed every detail of our wedding while we simply enjoyed our day together (down to the tiny details like Paula fixing the groom's boutonniere just minutes before he walked into the church). We are so grateful to Paula and Isabelle for everything they did for us, and we highly recommend them to anyone who is seeking coordinators who are passionate, creative, thoughtful and patient throughout the wedding planning process.
Are you interested?
Send a message