Reviews
5.0 out of 5 rating
Quality of service

5 out of 5 rating

Average response time

5 out of 5 rating

Professionalism

5 out of 5 rating

Value

4.9 out of 5 rating

Flexibility

5 out of 5 rating
99%
Recommended by couples
130 User photos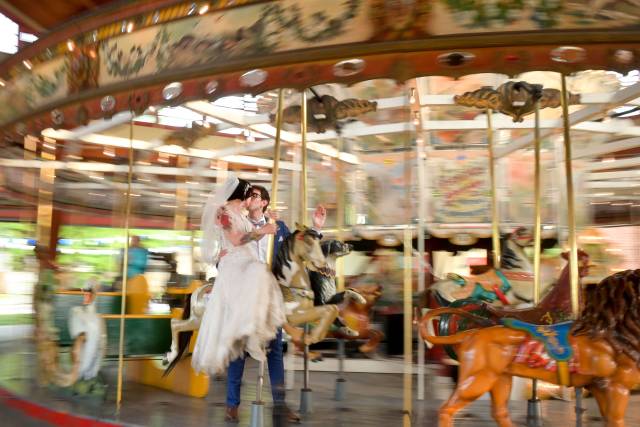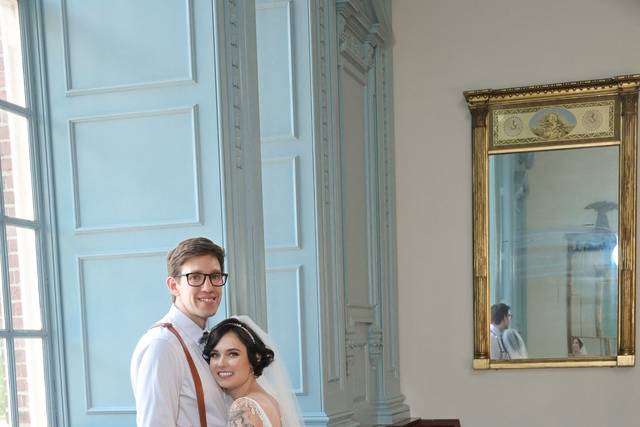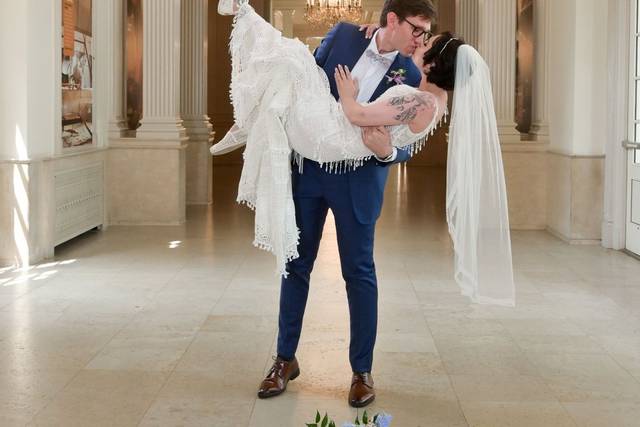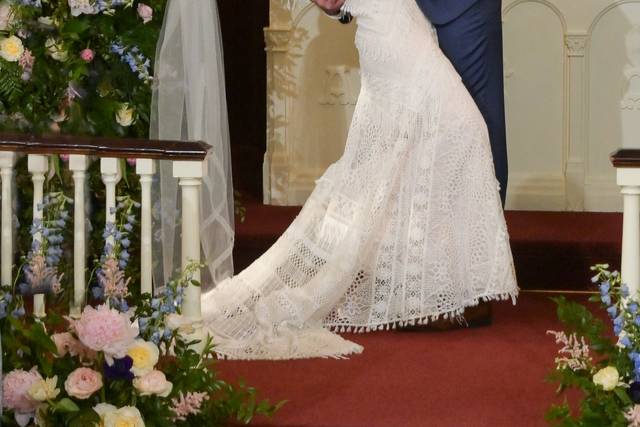 + 126

photos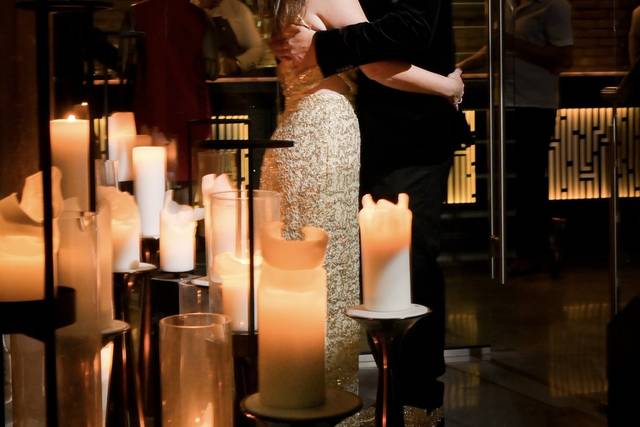 Jackie L.

Married on 06/10/2023

The Best Decision I Made While Planning

Marci is incredible to work with and she gets incredible shots. Honestly, I couldn't imagine my wedding day without her! She's so down to earth, can put you at ease, and has a lot of creative ideas. Not to mention… she's so affordable, she delivers thousands of pictures, and you don't have to wait months for your pictures, either. Thank you so much, Marci, I literally couldn't have gotten through that day without your presence!


L Vernon

Married on 04/08/2023

Amazing --- captures the full story

Marci is so easy to work with. Clear communication and so affable that you can't help but love spending time with her.
She can coordinate a wide array of folks and provides guidance that truly helped out picture taking process go down without an issue.
Also, Marci's always snapping pictures and she captures all the candid, wonderful moments that really make a wedding magical.

Holly W.

Married on 01/21/2023

Absolutely amazing

Hands down one of the best people I have had the pleasure of working with. She did so much more than just take photos for us. She did a million and one things behind the scenes and she was ALWAYS moving! Some of our shots I am actually confused by, like how was she here and then all the way over there in the very next one?? She is very sweet and has a great sense of humor. The pictures are so well done, I was having an extremely hard time trying to pick which ones to post to my social media! She was worth every penny.

Are you interested?

Send a message

Emily B.

Married on 12/31/2022

Perfect photos of our day!

Marci PERFECTLY captured all of the love and fun of our New Year's Eve wedding. We don't love posing for photos so we were nervous, but Marci made the process fun and easy and made us feel so at ease. She was incredibly easy to work with, and insanely fast--she sent our 1,700 photos ONE WEEK after our wedding! I initially regretted not having a videographer, but Marci's photos totally made up for that. She captured all of the special moments and her photos truly tell the story of our perfect day. We cannot be more grateful to Marci for doing such an amazing job capturing the memories of our special day!

Suzanne R.

Married on 11/11/2022

A joy to work with!

Marci Curtis is an incredibly talented photographer who captured the special moments of our Fall wedding perfectly. From the candid shots of our guests to the posed portraits of the bride and groom, every photo was stunning. Marci has an eye for detail and a knack for finding the perfect angle, which is evident in the final product. Her creativity shone through in the unique and beautiful shots she captured, which we will treasure for years to come.

Marci's patience and direction made our photo sessions stress-free, allowing us to focus on enjoying our special day. We couldn't be happier with the results and highly recommend her for any photography needs. She is a joy to work with, responsive, always professional, and easy to communicate with. We highly recommend Marci Curtis for any photography needs, she truly exceeded our expectations.

Ry An

Married on 10/08/2022

Simply the best!

From the first moment we met Marci, we knew we were in good hands. There was such a comfortableness felt immediately from her that makes you feel that you're in good hands. We had so much fun with our engagement photoshoot, we knew that our wedding photos would be equally amazing, and they were and then some! Thank you for sharing the moment with us and capturing everything perfectly! We really loved working together with Marci and can confidently say you won't regret hiring her for your special day as well!

Clarke L.

Married on 09/30/2022

Wonderful Photographer! Cannot Recommend Her Enough!!

Marci captured the most magical moments from our special day, and was honestly a breath of fresh air! She was incredibly professional and flexible, and payed such close attention to the little details that can easily be missed. Through looking at her photos, we are able to go back and relive our wedding day over and over again. I honestly can't stop looking at them! She captured so much love and happiness from that day, and we are forever grateful! She is honestly the best of the best, and we can't say enough great things about her. Trust us, you will not be disappointed with her work!!

Hannah G.

Married on 08/12/2022

Love our photos!

We had an amazing experience and loved our photos!

Laurie H.

Married on 06/17/2022

Personal, professional and fabulous!

My daughter got married recently and Marci was the photographer for the engagement photos and the wedding pictures. I did not know a photographer could capture not only the beauty of the wedding, but the emotions and joy we all experienced. The photos are spectacular in every way. And Marci was so easy and fun to work with. I can't recommend her highly enough!!

Michelle T.

Married on 06/04/2022

Fantastic experience! 10/10 recommend

Marci is both incredibly talented and super fun to work with. She was always very responsive and professional, and overall was just a joy to work with. She has a true eye for her craft and that can sometimes be rare in the wedding business. Our pictures turned out AMAZING. She managed to capture US but like the very best versions of us.
We also received our pictures super fast! We were still on our honeymoon when they came in. I have heard horror stories of other brides waiting months, or sometimes never getting them at all. Marci met every deadline she committed to, and we never had to pester her for anything.
She also gets very big bonus points for successfully managing a group of slightly intoxicated groomsmen.
100% recommend Marci! :)

Erica J.

Married on 11/21/2021

Perfect Photographer for the Camera Shy

Marci was amazing, and so fun to work with! My husband and I hate getting photos taken, but she made it so easy with her casual, candid style. We had her do our engagement photos as a way to get to know her, and I highly recommend it, it makes things much more comfortable on the day of the wedding. She captured so many sweet moments of us, as well as our guests, and her attention to color, composition, and detail made for some really great photos. She knew how much I wanted autumn leaves in our pictures, but by November 21, there wasn't much left. With some homemade props and a little bit of color editing, she made it happen! She also has a super fast turnaround time, and you get ALL the images she takes. We will definitely use her for any future professional photography needs.

Zach A.

Married on 11/05/2021

An absolutely stellar photographer and person!

Marci was so fabulous on our wedding day! Her sense of humor, expertise and the calm she exuded were such a huge help to both of us (she even had a crochet hook with her to help hook the buttons on my dress!). To be honest, when all was said and done, we felt that we got an insanely good deal for the amount (almost 2,000 proofs) and the outstanding quality of the pictures we got. We had countless comments from guests, family members and members of our wedding party specifically singling Marci out to say how amazing she was - these were people who have been to countless weddings and seen countless photographers, and they said Marci was truly outstanding. She has such a wonderful eye for millions of different shots in a small area and took such care to cement the memories of our day in gorgeous photos. We cannot recommend Marci enough!!

+ 2

photos

Gabrielle H.

Married on 10/31/2021

Absolutely Amazing Photographer

Marci was absolutely wonderful to work with. She had great communication prior to and at our wedding. She took thousands of gorgeous photos and knew exactly where to be to capture our best moments without being in the way. She also delivered our photos so fast after the wedding. She really knows her stuff and will help you to pose for the most natural and beautiful photos. We highly recommend her!

H Hoke

Married on 09/25/2021

Great photographer!

Marci was great! The entire night she was on the lookout for good photos and my ​guests were very impressed how involved she was. She is also very responsive which is important to me if I have questions. I haven't seen the photos yet, but confident they will be beautiful :-)

I highly recommend

Elizabeth D.

Married on 08/28/2021

10/10 Would Recommend

I highly recommend Marci Curtis for anyone who wants wedding photos that are not only gorgeous but also truly capture the atmosphere, character, and emotion of the day. Marci was able to capture so many small and special moments on camera that I am forever grateful to have. The posed group photos are beautiful and special too. Marci was extremely helpful creating a timeline beforehand, and day of she was extremely with little things, like bustling my dress! She was great with communication before the event and a pleasure to work with on the wedding day. Hiring Marci to photograph my wedding was 100% the right decision; the photos she took are an absolute treasure to me and my family.

Michelle N.

Married on 08/28/2021

Summer wedding

Marci was friendly, fun, creative, and extremely helpful! My photos turned out absolutely beautiful, got some very unique ones! She makes you feel comfortable so no awkward pictures!

Eric A.

Married on 08/14/2021

Marci is the BEST!

Marci offers everything you'd want in a wedding photographer, and then goes above and beyond with her insights and ability to capture special moments outside of what you expect. She was amazing throughout the planning and hosting of our wedding! And then she turned around the editing of the photos so quickly while not sacrificing anything when it comes to quality. We received more than 2,100 photos, all AMAZING and all sent so much faster than we expected. Hiring Marci was one of the best decisions we made in planning our wedding!

Marci Curtis - Wedding Photojournalist's reply:

Thank you so much, Eric. Both he and Rebecca had every single aspect of this wedding planned out and then a city wide blackout threw a lot of their plans to smithereens! They handled it with grace and you never would have known there was a single thing misplaced all day long. They made my day super easy!

Carla W.

Married on 07/29/2021

Absolutely incredible! We are extremely satisfied; and highly recommend!

My Husband and I are so happy that we chose to have Marci Curtis photograph our wedding and reception. She was so invested in every moment, paying attention to every little detail; so much so that she was able to explain what exactly was happening at the precise moments of the pictures she captured. We couldn't be more grateful. Not only did she photograph the most beautiful pictures of us, she also captured moments of all our guest that we didn't get to see. Marci is extremely professional, and timely as well. She literally was the best! Not only do we highly recommend her services, we will definitely be using her again in the near future! What I can say is that you will not be disappointed at all! Our wedding date was 7/29/21 and we received all of photographs by 8/3/21 way quicker than we anticipated.

+ 4

photos

Marci Curtis - Wedding Photojournalist's reply:

Thanks, Carla! I love seeing your favorite photos here. Of course many of them are of your kids, but I loved the sultry, smexy ones of you and Kevin literally being steamy. Thanks for the great feedback!

Courtney H.

Married on 07/10/2021

Great Photographer

Marci was absolutely wonderful to work with and at such a. great cost. From the day we locked her in as our wedding photographer, through the wedding day, as well as afterwards, she did not skip a beat. She was punctual and promptly communicated with us before our big day. On our wedding day, she took the time to scope out some great shots for our bridal party and family photos yet also made sure we had plenty of time to enjoy spending time with our guests. We received a sneak leak within 5 days and ALL of our photos within 3 weeks. What I appreciated most was how she kept photos natural with minimal editing. I highly recommend her to anyone

Marci Curtis - Wedding Photojournalist's reply:

Thanks SO much for the fantastic review, Courtney! You and Mike (and your families) were so much fun and said "YES" to everything that day. When you have such a good time enjoying yourselves, it makes my job that much easier :) FYI, you actually got all your photos delivered in 8 days (!) I always promise to have them to couples by two weeks, and love surprising them by sending them earlier than expected :)

Riley J.

Married on 06/19/2021

Great at capturing special moments and delivers pictures fast!

I highly recommend Marci as a photographer for any occasion! She is easy to work and communicate with and delivers finished photos extremely fast, I had all my wedding photos less than three weeks after my wedding! She is also very flexible and accommodated our COVID-postponed date. Marci is a great photographer in all settings, but truly shines in capturing candid moments. She captured so many moments throughout my day that I didn't even think about or didn't know were happening, but they add so many colorful memories to my wedding album.

Marci Curtis - Wedding Photojournalist's reply:

Thank you, Riley! Instead of focusing on wacky, stormy weather after postponing their wedding a year, she and Kyle had a blast surrounded by friends and family and had an awesome day which made my job pretty easy! Thanks again!

Amanda H.

Married on 06/12/2021

Absolutely Amazing!

Marci was simply the best to work with, from start to finish! We had a lot of questions from the beginning, and she was always quick to respond with a lot of info to help us decided what we were looking for! On the day of our wedding, she was so easy going and help us keep our day moving! We have so many amazing pictures from getting ready to the sunset at a lake by our house. We have ended up with so many beautiful pictures of not just us but daughter too! I just can't say enough good things about Marci and her work, everything was just a dream!!

Marci Curtis - Wedding Photojournalist's reply:

I LOVE seeing these pics... they are my favorites too! Thanks for being dream clients who enjoy serving friends and family (in your case literally!). It made the day so personal can special.

Sarah S.

Married on 05/28/2021

Incredible Pictures even in COVID!

Thanks to COVID, we've had to make do with many adjustments to our wedding. Marci was responsive and helpful through the whole journey. Even when the day of, there were major weather concerns, she "weathered" through the situation with us and everything turned out wonderful! She has an incredible eye for detail in setting and positioning, and her eye for candid shots is incredible. My wife and I were so happy with how the pictures turned out!

Marci Curtis - Wedding Photojournalist's reply:

Thanks, Sarah! I cannot wait for part two of the wedding day next month. Like many couples, Sarah and her wife needed to split it up into two different years. Part two is sure to be amazing!

Bridget R.

Married on 03/04/2021

Book Marci now - do not hesitate!

Marci was the first vendor we booked - we love her work and her focus on the "real" moments of the day. She took our engagement photos and our wedding photos, and we love all of them. We of course have traditional portraits, but the most cherished photos we have are the candids of us and our loved ones. Marci was such a joy to work with. She was very responsive, and thorough but also was so fun and friendly. Throughout the planning process she was able to help guide us and advise on the optimal schedule for the day, and helped us to stick to that schedule. My husband isn't super comfortable in front of the camera, but she put us both at ease and we ended up with SO many beautiful shots to choose from that really captured the essence of the happiest day of our lives!

Brittney U.

Married on 10/14/2020

Created irreplaceable memories

Marci was very friendly and professional. Her photos are breathtakingly beautiful. She really captures the unique and irreplaceable moments. She also has different (very reasonable) prices that really catered to our style wedding. Marci truly is an amazing photographer.

Marci Curtis - Wedding Photojournalist's reply:

Thank you, Brittney! You and Shane were so much fun to play with! I think we could have done that all day long :)

Sara G.

Married on 09/10/2020

Can't recommend Marci enough.

I couldn't be happier having Marci as our wedding photographer. From the very first message she was excited and eager to help, she was communicative the entire process which was a blessing during covid. She talked me through some precautions and what she has observed at previous events regarding having a safe and low risk wedding during the pandemic. Not only was Marci extremely professional but also so friendly and such a pleasure a work with. We laughed all throughout the day and she truly captured some special moments. I can't recommend Marci enough.

Marci Curtis - Wedding Photojournalist's reply:

Thanks, Sara! You were both so much fun to play with and Eric accidentally stepping on your dress at the end of the night was one of my favorite's of the year! Thanks again!
Are you interested?
Send a message