Mamaroneck Beach and Yacht Club Reviews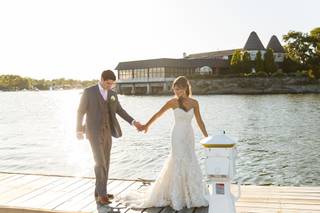 Mamaroneck Beach and Yacht Club
Mamaroneck, NY
View more information
42 Reviews
Recommended by 95% of couples
Quality of service

4.8 out of 5 rating

Average response time

4.7 out of 5 rating

Professionalism

4.8 out of 5 rating

Value

4.8 out of 5 rating

Flexibility

4.8 out of 5 rating
28 User photos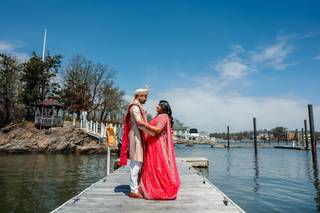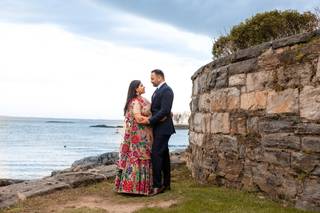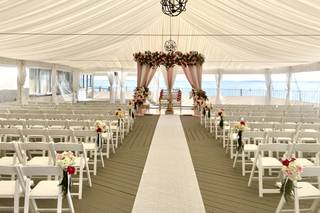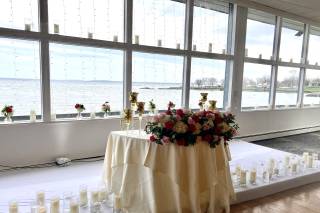 + 24

photos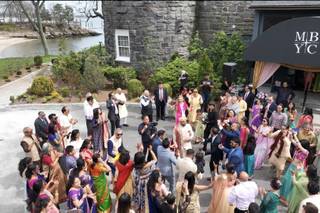 Emily S.

Married on 07/03/2022

Absolutely Fantastic!

I cannot speak more highly about our experience at Mamaroneck Beach and Yacht Club (MBYC). My husband and I feel like we found such a gem. From the beautiful location on the water and stunning ballroom view to the really, really delicious food and, perhaps, most importantly the fantastic staff -- especially Bob McSweeney who is the model of professionalism and a dream to work with -- we were overjoyed with our experience. You will be in truly wonderful hands with Bob, and you will have a fantastic wedding!

Nicole D.

Married on 06/24/2022

Spectacular Wedding Venue!

From our first visit through our wedding day, Bob and the rest of the MBYC team were absolutely amazing. Their service and dedication are impeccable. The venue and grounds are stunning with gorgeous views of the Long Island Sound. The chef offers extensive menu options and everything we tasted was delicious!
We had a medical incident during our wedding, and the staff worked swiftly connecting with EMS and ensuring everything went smoothly. I highly recommend MBYC to anyone looking to have a spectacular wedding. Our guests are still commenting on how beautiful and organized everything was!

Susan S.

Married on 06/18/2022

Beautiful Waterfront Location with Impeccable Service!

We held our daughter's wedding reception at the Mamaroneck Beach and Yacht Club (MBYC) on 6/18/22 and it was truly an unforgettable evening. Everything was perfect! We received numerous compliments from our guests on how beautiful the waterfront venue was, the impeccable service and how much they enjoyed the food.

Bob, the Event Director at MBYC was a joy to work with from our first meeting a year prior to the actual event. He was always professional and very responsive.

During the reception the MBYC staff was everywhere from the valet parking to serving food, ensuring guests had drinks, discreetly busing dishes, etc. The bride had her own dedicated attendant for the evening and she was indispensable - she assisted with the bride's hair and dress and made sure the bride had food to eat.

The MBYC staff made the reception an evening the bride and groom an amazing experience they will never forget.

Are you interested?

Send a message

April R.

Married on 06/04/2022

A fairytale wedding!

Where do I begin to talk about the most amazing place (and people) to host your wedding. My daughter's wedding was one week ago today, and we had it at the Mamaroneck Beach and Yacht Club. I am still dreaming about how magical the evening turned out to be! We booked the venue a year ago after falling in love with both the place and Bob McSweeney who is the Director of Events. The venue sits nestled on the Long Island Sound. The water views are expansive and gorgeous. The ceremony took place on a tented deck right next to the ballroom with sweeping views of the Sound. The cocktail hour also overlooked the water, but on the other side of the ballroom. The ballroom where the reception followed, has wall to wall and seemingly ceiling to floor windows, which also provided the most amazing views. In addition to the setting being so special, Bob and his team run a first-class operation. My guests have not stopped calling me a week later to tell me just how amazing the food was, how gorgeous the place was, and how efficient and courteous the staff was. They really are the most wonderful group of people. Many people have told me that it was the most beautiful wedding that they have ever been to (I may not be objective, but I agree). It is very important to have a person that you trust to run your wedding and Bob was always there for us to resolve any issue or answer any question. He helped us with every decision along the way. Bob and his staff gave my daughter and my new son-in-law the most perfect wedding and did not miss any detail of how we wanted to night to proceed. I can recommend MBYC without any hesitation. From the ceremony to the sparkler send off it was truly a fairytale. If they have your date available, grab it and you will never look back!

Shilpi A.

Married on 04/16/2022

A beautiful venue with amazing staff

We couldn't have found a better venue for our Indian wedding. The location overlooking the LI sound was perfect. It's a quiet, serene setting and the venue feels warm and inviting. All of our guests loved the water views, especially the dramatic panoramic reception room view. And, the covered deck offered a great "outdoor" ceremony alternative with weather changes. The team at MBYC was gracious, helpful and accommodating from the very beginning, especially when dealing with all the nuances of an Indian wedding. Bob, James, Rosemary and the team helped us with every detail and stayed connected with our decor vendor and external Indian caterer to ensure a smooth wedding day. On the day of the wedding, the team went above and beyond to help us and our families with any and every request. The bridal suite attendants were miracle workers. Our families are still commenting on how amazing the team was and our guests can't stop telling us how much they enjoyed the day. We are so happy we chose MBYC for our wedding.

+ 4

photos

Jeff W.

Married on 09/11/2021

This venue was amazing!!

To say we had a fantastic event would be an understatement. This venue was amazing. We couldn't have found a better location to host our daughter's wedding. We had the ceremony at the Club overlooking the Sound and it was gorgeous. The outdoor cocktail hour was perfect! Water-view sunset, great food and friends…what more could you ask for? Our guests are still commenting about how good the passed hors d'oeuvres and specialty stations were. The reception was held inside the club which was tastefully decorated and had plenty of room for our guests at their tables, cocktail bar and dance floor. We really enjoyed the bonfire and smores on the beach after dinner….WOW!!

James, Bob and the MBYC team really came through!! They led us through the process of planning a wedding. Like most events, we had a bunch of "special" requests. Seriously…they didn't say "no" to a single request and they literally came through on all counts. The event timing, food and execution went very smoothly from start to finish. All of our guests had a great time. I hope everyone can enjoy this beautiful venue on their special day.

Emily M.

Married on 08/14/2021

Best Wedding Venue

We had our wedding here last weekend and are still in awe of how excellent and magical everything was. The staff was terrific and tentative not only on our wedding day but everything we needed leading up to the big day. The banquet manager ensured that everything we had planned was executed to a tee. The food was delicious and very plentiful. We had a cocktail hour with passed hors d'oeuvres and stations, a sit down dinner (club house salad and choice of filet/seabass), and wedding cake in addition to the chef's selection and ice-cream bar. Everything was amazing! Our guests loved everything! Not only was the room gorgeous but the outside grounds are so well kept and make for a truly beautiful backdrop anywhere you are. We were able to utilize the bridal suite as well which was a huge plus! If you are looking for the perfect venue look no further! MBYC created the perfect day for us from start to finish!

+ 7

photos

Steven K.

Married on 07/31/2021

Outstanding

My daughter's wedding was July 31st 2021 at the MBYC. I can't say enough positive things about the venue and staff, but I will try!
Bob, the banquet manager was unbelievable to work with. A consummate professional who was so accommodating, and tried to meet our every need. At all the events I have attended in my life, I never witnessed an event organizer that was so involved in making sure that every detail was not overlooked. Special kudos to Bob and the other manager Leo. They were the best!
Everyone at the wedding commented on how beautiful the venue was...both inside and out. They all asked "how did you find this place?" I suppose because of Covid-19, and the fact that new owners bought the facility, it remained a hidden treasure over the past several years. Don't be afraid though to have your big event at MBYC. It is true that some renovations are still under way, but that did not truly affect the wedding. It will just be that much better when they are completely finished (perhaps a little cooler as well). The wait staff and bridal attendants, though fairly young, were super friendly and attentive. Nice job of hiring and training them Bob and Leo!
In ending, we have no regrets having put our trust in the MBYC...only great memories of the wonderful job they did for our daughter's special event!

THANK YOU!

Allison K.

Married on 07/31/2021

Incredible wedding day

My husband and I had our wedding here on July 31st. I'm not sure where to start. Given that we were planning our wedding all on our own, we were SO grateful to have Bob at the venue to help (that's an understatement) us along the way, AND on the day of our wedding. He coordinated everything between making sure all of our vendors were communicating about logistics and timing, he welcomed my husband and I to the club as many times as we needed to look around for our own planning and to sit down with him to ask and answer questions about our day.
Now for the actual weekend... we hosted our rehearsal dinner at the octagon restaurant down by the beach. It was beautiful, and despite the servers having to run back and forth to the venue, it was seamless. Food was delicious. The bar was set up down there for us which was awesome!
For our wedding day, Bob was there from start to finish. From 8 am, setting up for my hair/makeup artists all the way to the end of the night. I had 2 amazing bridal assistants the entire morning/afternoon (keeping our champagne full, helping set up last minute odds and ends in the reception area, even walking me down the stairs holding my dress before I walked down the aisle!)
Bob was there to check on us, (in the most helpful and least invasive way possible), make sure we had drinks, alert us to the next event of the night, and was making the entire night flow the way it was supposed to.
We even had an after party bonfire with smores on the beach and that was phenomenal as well!
Besides the obvious compliments on the fun dancing, the gorgeous views, and the food being DELICIOUS (actually that's not even normal at weddings!), myself and my family have gotten numerous compliments on the flow of the evening. It really was spectacular how well run the entire day and evening were.
Thanks for reading this novel of a review. Now check out the pictures!!



+ 7

photos

For our October 8, 2016 wedding, our 250 guests (and other vendors) have not stopped raving about how perfect the Mamaroneck Beach and Yacht Club was! From Mary helping with the smallest of details leading up to the day, to Sheldon knocking it out of the park on the night in terms of timings, to the chef cooking every single person's entree to perfection, the service was exceptional from the Mamaroneck Beach and Yacht Club.

We were very specific about our venue choice- we wanted a room where all our guests could see the dance floor, ridiculous amounts of good food that made people never want to leave cocktail hour, service staff that never left the guests wanting more and a romantic/elegant ambience that would be magical. The Mamaroneck Beach and Yacht Club delivered on each f these points- when the curtain opened to show the reception room, guests were absolutely taken aback by the twinkling beauty of candlelight on the tables and the windows, with the LI sound in the background fading into night. The Jay Prince Band rocked the house all night and the sound in the room was awesome for a 12 band. No one complained the band was too loud. In fact, no one complained about anything the entire night!

My husband and I were determined to enjoy our wedding- Mamaroneck Beach and Yacht Club made this easily happen! If you want the wedding of your dreams, book this venue. It was a honor to have our wedding there and I can't thank them enough.


Alisa

Married on 07/30/2016

I was just married at the MBYC this past weekend and couldn't wait to leave a review. I really felt it was important that I shared with other people the gratitude I feel for having had the pleasure to have my wedding here. The staff at MBYC is truly amazing. I should say, that from the start I had visited many venues and was truly undecided as to where I wanted our wedding to be. Once I met Mary Cawley, it was an easy decision. Mary is totally amazing. She eased my mind from day one and I knew instantly that I was going to be working with a caring, patient, professional who truly knew the ins and outs on what would make my wedding spectacular. Mary is a kind, wonderful person and anyone who gets the opportunity to work with her is truly very lucky. I admit, I was a very nervous bride. I wanted to make sure that everything would be perfect. I was on the fence about getting a wedding planner because I was hopeful that somehow I would be able to pull it off without one. Well, the only reason why I didn't need one was because of Mary. She was so helpful, understanding, available and really knows her stuff. MBYC are really lucky to have her as an employee. She's truly amazing and is an expert at what she does. Sheldon, the maitre d was also great. He was extremely professional and really made our day fantastic. We had some last minute changes that he worked through for us, everything went smoothly and our guests were so very happy. We had wanted our ceremony to be outside but last minute rain made it so the ceremony would be inside. It was equally as beautiful and was probably better than I could have ever imagined. The staff worked quickly to transform the room where the ceremony was to the reception and it looked completely unrecognizable. The food was amazing and my guests have said it was the best wedding they have ever been to. I honestly can't thank them enough. Having my wedding here was the best decision we could have ever made!!!!

Danielle

Married on 06/24/2016

We had our wedding here in June 2016 and it was absolutely spectacular. Guests are still saying how amazing the food was and how it was the most beautiful cocktail hour. Wedding planning is stressful, but the staff at MBYC was so accommodating, supportive and friendly that it really helped us remain calm and confident throughout the planning process and the entire wedding day. We knew we were in good hands! We are forever grateful for Mary, Sheldon, LueAnn and the entire staff at MBYC. We really can't express our gratitude enough and wish we could do it all over again. It was such a pleasure working with them.

My husband and I got married over Memorial Day weekend at Mamaroneck Beach and Yacht Club and it was the most spectacular event. We truly loved the place from the moment we visited. We both wanted to get married on the water and even thought of a destination wedding but didn't want to travel. MBYC gave us the feeling of being at a destination while close to home. We absolutely loved the outdoor tent on the deck where we had the ceremony and it came out so beautifully in pictures. We had the most amazing weather and pictures on the docks and gardens were spectacular. The staff at MBYC was absolutely the best part. They were amazing, professional and really cared about what we wanted. Mary is a true pro and knows the business. She has tons of connections and can help you to plan your wedding down to every detail. Sheldon was incredible. His execution was flawless and all with a calming and humorous demeaner. I really enjoyed working with him and felt I was in great hands. Lueen was a great support as well during the planning process. I would not have changed a thing and can't remember a single thing going wrong. The food was so amazing, many of our guests commented on how rare it is to get amazing food at a wedding venue, truly unique! We danced the night away and it was incredibly magical. If you are even thinking about having your wedding there, you should not hesitate. It's everything you ever dreamed of and more!

Jillian

Married on 04/16/2016

I cannot stress enough how amazing Sheldon and the team at MBYC were during our recent wedding. The entire evening was orchestrated perfectly. All of our guests were raving about both the cocktail hour and the reception food. They say something always goes wrong and not to fight it, but with Sheldon at the helm, everything was flawless! Julie, the bridal attendant, was amazing as well.

Lauren

Married on 07/10/2015

Best waterfront venue!

When we drove into the MBYC, my future husband and I knew it was the one! The incredible water views are so inviting and beautiful. We visited other venues but the service was not the same. Not to mention you are the only wedding here, so that's a plus! You feel like its your own, and attention is given to every detail. They were very understanding and flexible when developing the contract as we were going to have under 100 guests. You truly feel like you have the freedom to decide on how you want to set up the main room (2 chair options, table cloth colors), mantel decorated, etc. Being so accommodating was the huge reason we chose MBYC. The deck for cocktail hour is fantastic, amazing views. The venue is perfect for pictures so you don't have to go anywhere else. Lueann and Sheldon are true professionals and so kind! They are responsive and helpful. Sheldon met with us and went over every single detail/timing for the event. Discussed menu options, and he gave us a nice visual of the seating chart. Impressive! We also did a tasting, the food is incredible! Our guests are still talking about our wedding and thanking us for a wonderful time, many said "they couldn't do enough for you" referring to the staff. Other positives- bridal attendant, signature drink, accommodate special diets, and optional bonfire on beach. Go for it- you will not be disappointed!!!!!! :)

Kristin

Married on 06/26/2015

It's hard to put into words how wonderful MBYC was. The view and the space speak for themselves (stunning). As for the service... Irene, Sheldon, Lueann were professional, caring and super responsive throughout the entire process. If you are considering this venue, you should be assured that you will not go wrong. The service from the waiters were stellar and timely. The food was incredible. Our guests are still talking about how wonderful our wedding was.

Kaitlin

Married on 05/30/2015

We had our wedding at Mamaroneck Beach & Yacht Club 2 weeks ago and had the most wonderful time there. From beginning to end, the whole staff was attentive, flexible, and accommodating. Irene was wonderful when we first began looking at the venue. She helped me with what was needed versus what wasn't, and she made sure she was accounting for all our needs. She was very responsive to emails and really made the process easy. Luanne was also extremely helpful throughout the process and made sure that we had all our questions answered, knew our options, and helped make sure everything was coordinated.

Sheldon was amazing. We met with him about 8 weeks before the wedding and went over every detail. I felt completely comfortable that everything would be handled and everything would run smoothly. They were flexible with room set up, ceremony set up, and structure of our day. We were able to use the bridal suite to get ready and they assigned a bridal attendant to me, who was also amazing and there throughout the entire day.

I did not have one problem or complaint that whole day. I felt relaxed and comfortable with everything, and had a lot of trust that everything was taken care of. Our guests cannot stop talking about the beautiful space, delicious food, and the way the whole night flowed. We had the best wedding day, thanks to Mamaroneck.

Lauren

Married on 05/01/2015

The special events team at Mamaroneck Beach & Yacht Club are incredible. Irene & Sheldon were a pleasure to work with in planning and hosting our wedding. We had our entire day there - ceremony, cocktails and reception. I was able to use the bridal suite to get ready, which was awesome to watch guests arrive. The reception room was spacious, but comfortable with 170 guests. In my family, food is quite possibly the most important aspect of a wedding - here, it was exceptional. I made sure my husband and I ate every course! This place is perfect waterfront and the trees surrounding the old manor house gave a unique feel that I couldn't find anywhere else. Our guests from the area, around the country and from overseas were impressed with the quality of location, style, food and staff at the club. Overall, we never felt uneasy about the plans and Sheldon ensured the day went off without a hitch. I was so relaxed and at ease knowing the day was in good hands. We still replay the day over and over and cannot find fault in anything! Thank you Sheldon and team for helping us host a party we and our guests will ALWAYS remember!

Mamaroneck Beach and Yacht Club's reply:

Lauren - Thank you so much for the kind note and feedback! You guys and your entire family were such a pleasure to work with and we loved hosting you at MBYC! Please keep in touch and come back soon! Best, Irene, Lueann and Sheldon and MBYC Team

The Mamaroneck Beach & Yacht Club is without question the best venue in Westchester. The venue itself is breathtaking with phenomenal views, expansive windows, and a fantastic layout. The staff were the nicest, most professional, helpful, and simply delightful group. They were always available to help and had even the slightest detail considered and planned for. The food was outstanding. My guests raved about how delicious the food was. I could not have asked for a more perfect wedding and the folks at the Mamaroneck Beach & Yacht Club and their beautiful venue made it happen.

Renata

Married on 09/20/2014

MBYC was fantastic!!! My sister and I were both married here and both weddings were fantastic! I did not have to have a wedding planner because Sheldon was so fantastic. He is your go-to person for every little detail and he was always so on top of everything! The staff were all fantastic and the food is incredible. They really pay attention to details and want to ensure a perfect day for the couple and the guests. Truly a fantastic venue, I would highly recommend them to anyone that is getting married!!! Plus, you can't beat the ceremony directly on the water and the beautiful tent/deck area for your cocktail hour and all night. Every bride gets a bridal attendant. Mine was Julie, and she was incredible. If I ever needed anything she was always there and prepared. She was even cleaning my train when it got dirty during pictures- she was amazing!

Liz

Married on 08/09/2014

MBYC is where you want to have your event for many reasons! First, the setting they offer is simply amazing especially if you are able to utilize the outdoor space in the warmer months. Second, the staff is phenomenal! They are very experienced, have great suggestions and ideas, and will make sure your visions become reality. They staff was accommodating and always ready to communicate. Third, the food is great with many choices. They will also customize any food items you want. My husband and I are so thrilled we decided on MBYC and would HIGHLY recommend the venue to anyone. It is such a spectacular place to hold an event with an amazing staff.

Courtney

Married on 06/27/2014

MBYC is a spectacular venue for a wedding. We had our ceremony there & the garden location overlooking the water is beautiful. The food was delicious & the team was very accommodating of some special requests we had in picking the menu. The overall event went so smoothly, Sheldon & his team are true professionals who kept the party flowing & kept the stress of running this huge event away from us. They really helped me have a perfectly relaxed day. MBYC lived up to all of our expectations!!

To be honest, I don't even know where to begin on praising this venue (where we held both our ceremony and our reception).

First of all, I will say that I was probably as calm as I was throughout my entire planning and wedding day because of the staff at Mamaroneck Beach and Yacht club. Sheldon, the director of banquets, is the most supportive, helpful, and brilliant individual I worked with throughout the year and half of planning. On the day of, he ensured that every little detail and request was done to perfection. When speaking with him, you can just tell he knows what he is talking about and has years of experience in giving brides and grooms the most amazing wedding day that anyone could imagine.

The entire staff was amazing, providing impeccable service. Prior to the wedding, we worked with Luaenn who handles all billing and most communications. One of the sweetest and most accommodating people you'll ever meet. My bridal attendant, Julie, was absolutely phenomenal as well and kept my husband and I very well taken care of without being too intrusive. To this day my husband continues to talk about Sheldon, Julie, and the unbeatable service from all of the service providers.

Moreover, all of our guests were blown away by the service of the staff, as well as the amazing location. I lost count of how many told us it was the best wedding they had ever been to, that the venue was "to die for," that the staff was soo attentive, accommodating, and friendly, and that everything from the view, to the food, to the service was absolutely phenomenal.

This venue has everything anyone could every want... Perfect architecture and locations for photos (beach, gazebo, docks, grassy hills, amazing building stonework, etc.), the most delicious food cooked to your specifications, and of course, the best service anyone could every want.

I absolutely recommend booking this venue for any events that you have. It is worth every penny, if not more...

Theresa

Married on 06/08/2013

My husband and I celebrated our wedding reception at the Mamaroneck Beach & Yacht Club on June 8th and could not be any happier. We were worried when a new catering director took over as our wedding approached but Alain handled everything exactly as we wanted. He even had a wedding cake made to our exact specifications! The cocktail hour on the deck was absolutely beautiful and packed with food. We've received lots of compliments from our guests that it was the best cocktail hour and the nicest venue they had ever been to. Alain also accomodated us by providing a third entree selection for our guests to choose from. The food was absolutely delicious and fresh. The viennese hour and espresso bar were also big hits!

Sheldon pulled out all the stops for us leading up to and the day of the wedding. He checked in to make sure we were happy all night (and ensure Bob kept his jacket on for pictures)! He also suggested adding a watermelon martini in addition to our mojito signature drink to go with our wedding colors of pink and green.

Jane, the bridal attendant is a saint! She was beyond helpful without being pushy at all. She always appeared at the perfect time, just when I needed her! She was able to "repair" my ripped veil, fix my hair updo and ensure that I had all of the food I wanted throughout the night. The staff also set up the tables beautifully with our menus and favors in addition to the placecard holders I had provided. I'm a bit of a control freak so I was nervous to leave all of these details in someone else's hands but everything was done perfectly. I was also extremely pleased by the level of professionalism and pleasure with which the entire staff dealt with me and my guests. It is one thing to do an impressive job and it is another to do it happily.

I would recommend the yacht club to anyone looking for a stunning venue with unbeatable cuisine and impeccable service.

Alice

Married on 05/18/2013

This venue is fantastic. Working with Sheldon and Alain assured me of a perfect wedding for my daughter. Jane, the wedding attendant was so attentive, quietly appears whenever needed. The food was fantastic. We had sea bass and rib eye, which was perfect. Unfortunately it started to rain at the last minute, so they quickly, effortlessly brought everything inside. The energy from Sheldon is felt throughout the entire event. Thank you for providing us with, as my guests said.."The best wedding I've ever been to"!
Are you interested?
Send a message