157 Reviews
Recommended by 100% of couples
Quality of service

5 out of 5 rating

Average response time

5 out of 5 rating

Professionalism

5 out of 5 rating

Value

5 out of 5 rating

Flexibility

5 out of 5 rating
50 User photos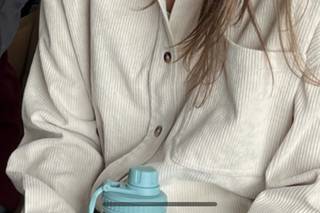 + 46

photos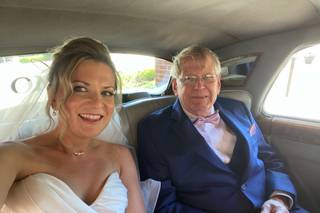 Barbara B.

Getting married on 04/29/2023

Kim is the best!

Kim has been nothing but amazing. When she did my bridal trial, I felt like I'd known her for years. She was extremely welcoming and kind and explained everything. Kim's knowledge and expertise are by far the best. She answered my questions and truly listened to what I was looking for and wanted. She did a fantastic job on my make-up that I didn't want to take it off. I'm so happy I found Kim and excited for her to do my wedding day makeup and my bridesmaids.

Erin W.

Married on 01/27/2023

Incredible wedding day make up artist

I planned my wedding in 2 months, and Kimberly was one of my first vendors I hired. From start to finish she was quickly responsive and kind! She put me at ease from the moment we were in contact and with little time and no trial, everything went off perfectly! I went with a very natural look as I don't wear much make up and it was perfect! My wedding day ran smoothly, Kimberly was prompt and efficient with our time. Not to mention, an incredible person to spend your morning with! She made everyone feel comfortable and she insisted on telling her if you didn't like the make up because she'd rather redo it than have you unhappy. Though of course, everyone loved their make up! Cannot recommend Kimberly enough!

Make Up By Kimberly's reply:

ERIN!!! I am sitting here in tears! My gosh girl you truly have an amazing and very special way with your compliments. Damn I can't stop tearing up! So very grateful to you! Especially where you just got married and wrote this so quickly! I thank YOU and adore YOU! Honestly touched me in so many ways! Forever appreciative to you for hiring me without evening knowing me! HUGE Hugs!! Kimberly P.S. Please tell your Aunt Thank YOU for her generosity! It did come through and I feel terrible having to mention it to you. All my best to you!!! xo

Bridget

Married on 11/12/2022

The best around!!

Kim is hands down, the best out there! Her energy and personality are so much fun, and she had us laughing the entire day. She is incredibly talented, efficient and fairly priced. We were all so impressed with the final outcome, and loved having Kim with us during the day! She has the best energy and personality. Highly recommend Kim, you won't be sorry!!

Make Up By Kimberly's reply:

Bridget!!!! Leave it to you to put tears in my eyes with BOTH of your amazing reviews! My gosh there you go again making me feel so special! Girl I am getting teary eyed. Thank YOU so much for taking the time to share your experience with all to see. Forever Grateful!! xo

Are you interested?

Send a message

Rose S.

Married on 10/29/2022

My wedding was better because of Kimberly!

I truly mean it when I say that my wedding would not have been the same without Kimberly. From the moment I contacted her about a trial, she made me feel so special. That feeling only grew when I got to meet her in person. She was responsive, kind and flexible. Going into the wedding day I found comfort in knowing I would see Kimberly. She made me look and feel my absolute best. Every single bridesmaid commented on how much they loved their makeup and how wonderful Kimberly made them feel. I felt so beautiful on my wedding day and I honestly didn't think twice about my makeup because it was so flawlessly done and I felt like myself. I can not recommend her more!!

Make Up By Kimberly's reply:

Rose!!!! OMG!!! I am sitting here in tears reading your Very touching review. My gosh I have never had someone speak so sincerely and so complimentary as you have! I should honestly write a review about YOU seeing I truly felt the same when we first met. Then to share in your wedding meant the world to me! I cannot express enough how thankful & grateful I am that you took the time to share your experience with all my new brides to see. YOU are the reason I LOVE what I DO! Meeting Special Brides such as yourself along with your Special family puts you on the VERY TOP of my Favorite and Forever Memorable Bride! I adore you and I do think about so often! Enjoy your Holidays as Mr. & Mrs. I pray down the road we see each other again! Would definitely Love that! Hi to your Beautiful family for me! HUGE HUGS! HUGE Smile on my face to start the day because of YOU! xoxo

Maura S.

Married on 10/22/2022

Big heart ❤️ and very talented!!

Kim is such a sweetheart! Super professional and very talented!! She is flexible and willing to go with the flow! She can see a face and know what kind of makeup to apply. If you want any special look she can make it happen!

My wedding was perfect because of her artistic skills making all of us look amazing!! The amount of adults and kids make up she had to do for a crazy early morning wedding is remarkable!

She is super affordable and organized! You can count on her!! ♥️

Alyssa T.

Married on 10/09/2022

One of a Kind!

Kimberly is amazing! She went above and beyond for me on my wedding day! She is kind, caring, and professional. She not only did my make up for my wedding but also my bridesmaids, maids of honor and mother. She took her time to make us all feel comfortable and confident. I 100% recommend her for anyone looking for a wedding stylist!

Heather L.

Married on 09/24/2022

Great experience

Kimberly was fantastic. I highly recommend her! I am not one who wears any make-up, but was looking for something that would allow me to look natural and allow me to show in my pictures. Kimberly achieved just that. Thank you Kimberly for your great energy, professionalism, patience, and for being an all around top-notch make-up artist. :-)

Ahuva -.

Married on 09/20/2022

Super amazing

Kimberly was amazing to work with. Me and my daughters loved her energy

Corin S.

Married on 09/03/2022

AMAZING make up for my wedding

Kimberly made me look stunning for my wedding day! I got so many compliments and I am absolutely in love with how I my make up looked on that day. She was also able to do my 10 bridesmaids and my mom and MIL before the wedding without rushing. Everyone loved her 💕

Rebecca A.

Married on 08/27/2022

AMAZING - 100% recommend

Kimberly is absolutely amazing. She did me and 9 other girls for my wedding. She listened to everyones requests and gave me a perfect light coverage, glowy look. She took time to tweak my makeup right before she left as i wanted a few things adjusted. Everyone commented how beautiful everyones makeup looked

Allie J.

Married on 08/07/2022

The best makeup artist ever

I can't recommend Kim more. Kim did makeup for me, my mother, mother-in-law, 4 bridesmaids, and my husband's grandmother. Kim is incredibly easy to connect with, she's friendly, funny and a joy to be with. My makeup was perfect, exactly the natural, elevated look I asked for. It was perfect for photos and lasted our entire night! My husband's grandmother has allergies to different makeup products Kim was so flexible and applied anything we requested. Everyone loved their makeup and we had a blast spending the morning with her!

Samantha C.

Married on 07/31/2022

Incredible Wedding Make up!

Kim was absolutely amazing! She is extremely responsive to emails, flexible with trial dates/times, skilled (especially for those that do not use make up often) and just an overall amazing person! She is very professional, and provides such a calming atmosphere (especially on a nerve wracking day!). I highly recommend Kim for all your make up needs for your wedding day and/or other event. SHE IS FABULOUS! BOOK HER FOR YOUR WEDDING!

Alyssa L.

Married on 07/04/2022

Amazing make up, even better human!

Kim was fantastic. She was flexible and kind. She has the best personality, was able to make me look natural and fabulous. She understood I wasn't comfortable with fake lashes, and used lashes that were light and not full coverage. The look she did made my eyes stand out. She even put a little make up on my flower girl to help her feel included! My look lasted all night, even with dancing in the 4th of July heat. I am grateful to have met her. She helped my day be amazing and perfect.

Michelle

Married on 06/22/2022

Literally amazing!

Kimberly was absolutely wonderful! My makeup looked perfect and flawless! I cannot say enough good things! As someone who doesn't usually write reviews, you just have to have her for your wedding! She was so professional and just an overall good person! She made me look and feel just as I wanted for my wedding day! ❤️

Make Up By Kimberly's reply:

Michelle!!!!!! I can't express my thanks for everything you mean to me!! Truly touched by you taking the time and right away with all you have to do! For me to be able to share your experience with others means so much to me! I thank you from my heart for making me feel as special as you felt on your wedding day! HUGE Hugs!!!! Kimberly xo

Sarah P.

Married on 06/17/2022

Hire her now!

Kim's expertise and fun personality make her the perfect choice for any wedding day. I met Kim at my cousin's wedding, where she was doing makeup for the bridal party. After meeting her there, I knew that I NEEDED to have her for my wedding day. All I can say is that she is the best! She absolutely knows what she's doing, and her personality makes her super easy to get along with. In addition, preparing for a wedding can be stressful, but Kim alleviates stress by being organized and quick to respond to any emails or messages. I am going to recommend her to all of my family and friends that are getting married.

Mary C.

Married on 06/03/2022

absolutely amazing

There are truly not enough words to describe how amazing kim was throughout my whole process of wedding planning and the wedding day itself, also so quickly responsive and so helpful! Kim is so down to earth, kind, so so easy to talk to, funny, and also AMAZING at her job. I was stunned with the way my makeup came out. I will recommend her a thousand times to anyone! thank you so so much Kim!

Make Up By Kimberly's reply:

OMG!!!! YOU just got married and you're already writing a review!!!! How do I begin to thank you from my heart for truly making me feel SO special! Girl!!!! You have me in tears reading your review! I thank you for taking the time to share your experience with others. Means SO much to me! I ADORE YOU SO MUCH!!!!! XO

Megan M.

Married on 05/28/2022

Fantastic, fun and easy

Kimberly did a fantastic job on my bridal make up and the make up for my wedding party! Everyone looked so beautiful and everyone enjoyed Kimberly's sparkling personality! She really makes you feel so special and could not be more kind, caring and compassionate

Mary T.

Married on 04/29/2022

Kim is the absolute best!

Kim was an absolutely amazing makeup artist. She's professional, kind, personable, and incredibly talented. She did my makeup, five bridesmaids, my mom's makeup and my husband's mother's makeup in just a few hours. EVERYONE was so happy with how their results turned out and I am so happy I hired her. If anyone is on the fence about who to use for their wedding day, hire kim immediately. You will not regret it.

Natassja Q.

Married on 04/09/2022

Perfect makeup! Amazing woman!

She was perfect: from explaining the process, listening to me, exceeding expectations and making me feel stunning. Kim was the one who made sure I felt like I was the most beautiful woman in the world. She took care of my whole wedding party and made sure our makeup was PERFECT. It lasted! I didn't feel my face "melting" like most makeups... She did a wonderful job. I'm deff hiring her again - so will all my friends who are getting married soon.
Do NOT hesitate. This is the woman you are looking for to make you look MORE BEAUTIFUL!

Mary

Married on 12/26/2021

Wonderful experience working with Kim!

We worked with Kim for my sister's wedding and had such an amazing experience that I of course called her in for my own wedding. Kim is responsive to emails and questions and she makes sure the makeup style is exactly what you want. I was aiming for a natural makeup look and Kim nailed it. Beyond all of that, she makes the wedding day so fun and relaxed - my family and I had a great time getting ready with Kim. Highly recommend working with Kim for your wedding!!

Lisa F.

Married on 11/13/2021

The Very Best!

I CANNOT say enough great things about Kimberly! When I met her at the trial, it was like we'd known each other forever! She is the nicest person and so easy to get along with, we hit it off immediately! Getting ready the morning of the wedding was a breeze, even with 8 of us getting our makeup done and each of us with different requests for how much or little makeup we wanted. As someone who worries easily and is a bit of a perfectionist, I TRULY appreciated that Kimberly made our morning so stress-free and relaxing - we even finished ahead of schedule! Never did any of us feel stressed or rushed, conversation flowed easily, and Kimberly made us all look gorgeous. Not only were our makeup looks amazing, but she really made each of us feel so confident and beautiful while sitting in her chair...one of my bridesmaids called her the "ultimate hype-woman"! Getting ready with Kimberly was so much fun and she really brought such a great energy! She is truly the best person to work with!

Danielle C.

Married on 10/23/2021

Incredible person and artist!

Kimberly was amazing on my wedding day and during the entire process. Her makeup was flawless and she made me and my family shine. She was responsive, courteous and just outright wonderful to work with. I would recommend Kimberly to everyone for makeup services. Thank you Kimberly. You're the best, seriously!

Danielle

Courtney R.

Married on 10/10/2021

Perfection!

Kim was incredible to work with for my wedding! She had a great attitude and spirit about her. All my bridesmaids looked stunning and I loved my final look! I even still looked damn good going off to my honeymoon the next day…lashes and all!!!! I would hire her in a heartbeat again!

Lucia A.

Married on 10/01/2021

Wedding 10/01/21

Kimberly showed up early and set up everything while I was getting hair done, she was already on top of getting my sisters and friends, and mom's make up done. She did a phenomenal job with make up I got so many compliments on how STUNNING the make up work was, knew the colors that worked well with my complexion. Her personality is amazing and she was so much fun hanging out in the bridal suite making for a fun and relaxed environment! Love her thank you again Kimberly!

Ashley E.

Married on 09/24/2021

Kimberly is the BEST!

Kimberly is the absolute best make-up artist I have ever worked with!!! As a bride, you have a vision for your wedding day and she matched that vision 100%. She was able to individualize all of my bridesmaids looks and is such a talented artist. She truly cares about her clients and makes you feel and look so beautiful! She is so incredibly nice, caring, funny, and makes you feel so comfortable! Her personality and positivity radiate throughout the room. She was extremely professional and so communicative and responsive to all questions. After my intial make-up trial, she even generously agreed to doing a make-up trial for my mother! I cannot say enough wonderful things about Kimberly and highly recommend that everyone get the chance to work with her! Thank you for making the day so wonderful for all of us!
Are you interested?
Send a message