Reviews
5.0 out of 5 rating
Quality of service

5 out of 5 rating

Average response time

5 out of 5 rating

Professionalism

5 out of 5 rating

Value

5 out of 5 rating

Flexibility

5 out of 5 rating
100%
Recommended by couples
92 User photos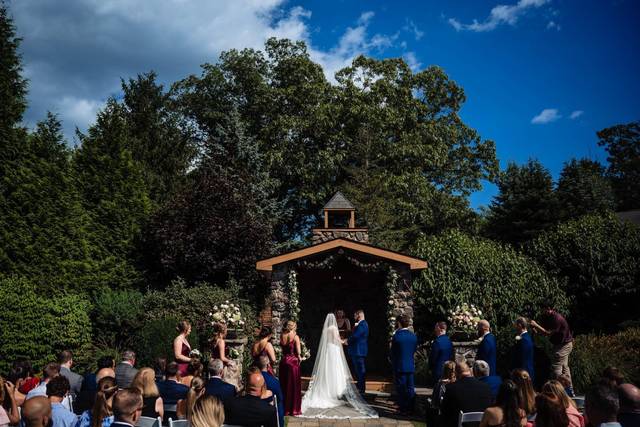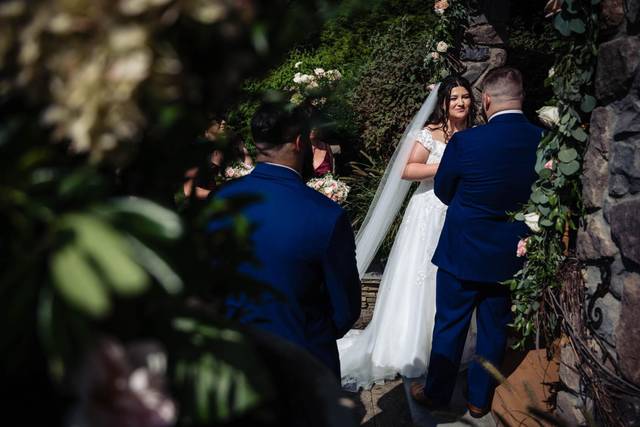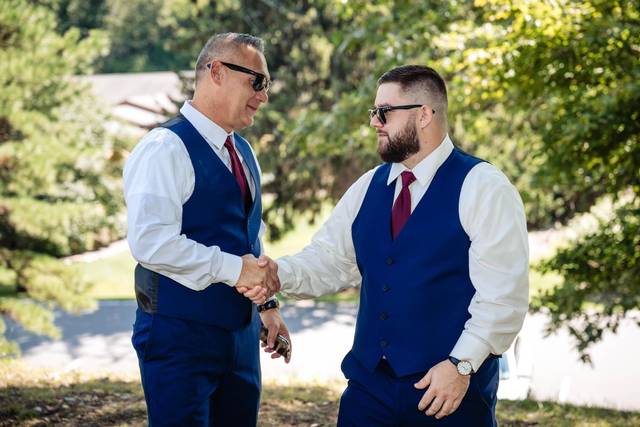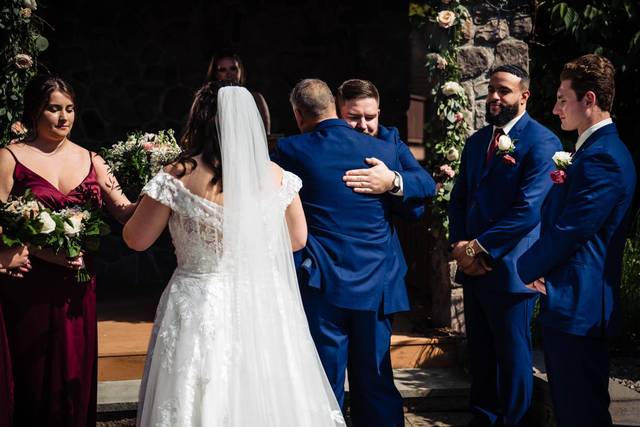 + 88

photos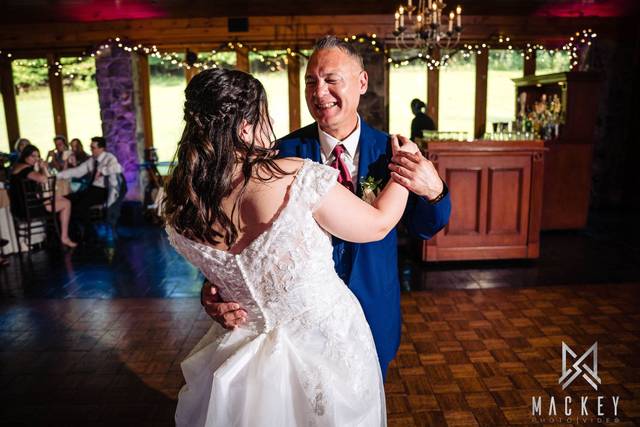 Nicole F.

Married on 09/03/2023

Ferrara Wedding 2023

Pete is so professional yet so personable. As soon as we met, we knew that he needed to be our photographer/videographer. We became friends instantly and it made the experience all the better. Our wedding ceremony video was literal perfection. We literally cried when viewing the photos. We are super grateful for how everything turned out.

+ 7

photos

Taylor O.

Married on 08/05/2023

Amazing!

Pete and his team are amazing. He is so easy to work with and truly listened to what me and my husband wanted. He is so incredibly talented and our pictures turned out beautifully.

Featured

Danielle

Married on 07/08/2023

Absolute Perfection

I don't even know where to begin or to even find the words to put together to say how amazing Pete and his team were. It was beyond what I had imagined. From our first phone conversation Pete wanted to get to know us. We shared how we met and our journey to this day and he took whatever notes and put it to memory. We chose the photography and the videography and I am so glad we did! The photos are so professional, unique and like nothing you have seen. His creativity is poured into every photo, and I mean EVERY photo. Pete shared teasers about 2 weeks after the wedding and we thought what could be better than this? The rest of the pictures!!! So many good ones to even be able to chose a favorite. Then we got our video. Talk about tears of joy!!!!! From start to finish he incorporated every part of the day! Every detail was placed perfectly into 8 minutes. We laughed, we cried and then we laughed and cried some more. I think we watched it 100 times. I've been to a lot of weddings and honestly couldn't tell you about their photographer, but my guests kept coming up to me and saying OMG I love your photographer! He is just that good!!!! The best decision I made in my life thus far, was to marry my husband. My second-best decision was to hire Pete and the Mackey Photo team!

Are you interested?

Send a message

Sarah K.

Married on 12/17/2022

a memory we will never forget!!

Pete was not only such a talented videographer, but he was so fun, friendly, energetic, and enthusiastic! He was the "background" life of the party and not only did we love him, but so did our guests! Our wedding video was everything we could have ever dreamed of. Pete so perfectly captured the most important details and put it into something we will never forget. I could not recommend Pete more for videography for a wedding or event. Truly a magical day that was put into an 8-minute piece of perfection!

Missy

Married on 10/21/2022

AMAZING!! So much fun and beautiful work

When searching for a photographer and videographer I saw Petes work and just fell in love. Then my now husband and I met with him and hes just such an easy going guy and so much fun that there was no question or not of if we wanted to hire him. Pete and Mike made our wedding day so fun and all our guests said how great they were and how they were all over the dance floor getting all the shots! I definitely recommend them for any occasion and would give them a million stars if I could!

Janette B.

Married on 10/15/2022

Pete is a true artist and very professional!

We found Mackey Photo & Video through our venue and were so happy with Pete every step of the way! He was very upfront and honest from the beginning - his packages were very clear and easy to pick which fit our needs best.

My husband and I don't really love having our photos taken, so when we met with Pete for our engagement shoot in Princeton, NJ we were a bit nervous that we were going to look silly. Pete made the entire photoshoot process so smooth and we felt like we were instantly friends with him! He has a talent for making people feel comfortable. The photos came out great!

For the wedding, we worked with Pete's associates Danny & Roger. They were very professional and we love our photos. Honestly, we barely noticed they were there - which I think is a good thing! They got great photos of every guest as well as some really awesome candids of us.

The process of creating our book and ordering a large canvas with Pete was also very relaxed and streamlined. The quality of our wedding book is amazing. Overall, we couldn't be happier and would 10/10 recommend Pete and his team! Book early!

Katherine H.

Married on 10/09/2022

Above and Beyond!

Ah, Pete Mackey. Anyone would be so incredibly lucky to have him as the photographer and videographer at their wedding, AS WELL as his entire team. Pete is not only an artist, a master at what he does, but he's also just a really great person, so kind, and filled to the brim with endless ideas and a joke or two. He takes the time to get to know the couple firsthand, well before the camera starts clicking. My now husband and I felt like we knew him for years after leaving his studio the night we all met, and even a whole year after we hired him, it was as if not a day went by. He remembered everything we spoke about, everything we wanted in the wedding down to the last detail. He was a great source of stress relief the day of the wedding, continuing to provide laughs and smiles, all while taking beautiful pictures and video. My friends and family all immediately loved Pete, saying how it was so great to see the photographer actually enjoying HIMSELF at the wedding. (I come from a family who dances hard at every celebration and Pete was right there with us, dancing, all while taking and producing beautiful pictures....) I will also say that everyone Pete brought with him that day were all wonderful and SO talented themselves, my gosh, what a great team! Peter Mackey and his crew are absolutely the photographers and videographers you want at your wedding.

Jessica D.

Married on 10/08/2022

You will obsess over your pictures for a lifetime

Pete is awesome from the first time you sit down with him to the moment you get you wedding album. He's with you every step of the way and captures all the shots you didn't know we're happening. My husband and I hate having pictures taken of us and Pete made it an amazing experience.

Tricia

Married on 10/08/2022

Amazing Experience!

Pete (and his team) were absolutely amazing!!! From the very first phone call, we knew that Pete "was the one"! His infectious personality was perfect for us as we can be on the quieter side. He was able to easily break us out of our shells and because of that we always had so much fun and our pictures looked 100% natural. Pete and his team are professionals through and through. They never miss a thing! We had so many of our guests comment that every time they turned around, someone was there to take their picture (and that's exactly what you want on your wedding day!). There were so many moments that Pete and his team were able to capture for us at our wedding that we would have missed otherwise. We are so grateful that we chose Pete Mackey as our wedding photographer! The day wouldn't have been the same without him!!!

Hope S.

Married on 10/01/2022

Professional, talented, and so fun!

We loved working with Pete on our engagement photos, wedding photos, and designing and printing our wedding album! He kept the environment light and fun every step of the way and helped two photo-averse brides feel comfortable. His second photographer and his videographer were absolutely wonderful too! We plan to use Pete for all major events moving forward and highly, highly recommend him both for his great personality and his incredible talent!

Meredith G.

Married on 09/17/2022

Couldn't be happier

Pete is an amazing person and photographer! We were drawn to his photography for the quality, and the beautiful candid shots he captures. He's truly talented, and after getting to chat with him we also quickly realized he's an awesome person. Having Pete photograph our wedding was like having a friend there celebrating the day with us, being our cheerleader. He is so great at helping you (and groups) pose and making everyone feel at ease. He loves his job and it shows in his work. We were so happy with our photos and all our guests raved about Pete. The mother of the groom named Pete "the best wedding guest". Thank you Pete!

+ 12

photos

Emily S.

Married on 08/06/2022

Photographer

Could not recommend enough!!!!!
We used Pete for both our engagement and our wedding photos and we could not be happier! All our guests could not get enough of his amazing attitude. He will find the most amazing and most creative spots to take your pictures. He is always willing to be flexible with meetings and times. Absolutely in love with all our photos thanks to Pete!

Abigail K.

Married on 07/02/2022

⭐️⭐️⭐️⭐️⭐️

Pete was amazing to work with! I'm not someone who enjoys having their picture taken and he made myself and my husband feel super comfortable. I also wasn't someone with too much of a vision and Pete was amazing at interpreting the vibe and giving us photos that are a literal dream. Cannot recommend enough!

Michael S.

Married on 05/29/2022

The Best Wedding Photographer and Videographer

Peter is truly top notch. We worked with him for our engagement, small wedding at our home, and actual ceremony. He's incredibly personable and funny which makes working with him such a blast. He captures some amazing shots and his edits really bring things to life. He did a great same day video for us as well. Definitely recommend the photo albums he offers as well. The quality of the prints and the book itself are great. His supporting staff are also pleasant to work with and do a fantastic job. I highly recommend Peter's services.

Jackie S.

Married on 05/20/2022

May 20, 2022

Pete Mackey and his crew are very professional and very talented. They shed good vibes through out the shoot making for a very fun and memorable experience for all involved. Pete allows the couple to be themselves and captures natural moments. With that being said, he is also not afraid to climb obstacles to get you the picture you or he envisions in that moment. The lighting in pictures will take your breath away. We are very happy with his work and know other couples who feel the same way. (Highly Recommend)

Daniele R.

Married on 05/07/2022

Highly recommend!

It's taken me a few months to write this review, mostly because I wasn't sure if I'd ever be able to do Pete and his crew justice in just one short paragraph. Working with Pete was by far one of the best parts of our wedding planning. When we started looking for photographers/videographers, we had about 4 introduction phone calls, and after our call with Pete, he made the decision super easy for both of us. Photography and videography skills aside, Pete is an awesome human, and his personality quite honestly was a huge selling point for us, too. If you're not used to it, getting photos taken of you can feel daunting, but during our engagement shoot, he made it feel as natural as possible. In my opinion, that goes such a long way. It was also the perfect prep for our wedding day. Our wedding was a full weekend of camping, and when we asked Pete if he could truly be there ALL day Saturday to capture the activities around camp, even before getting ready, he didn't hesitate. We all weren't prepared for the monsoon that would forever become the butt of all of our wedding weekend jokes, but the team showed up bright and early and ready to go. Despite the buckets of rain that never let up, Pete, Marty, Evelína, and Mike captured our day in the best way possible. This was evidenced by every single photo and video from our wedding day.

Pete's work is truly an art. His creativity and attention to detail are remarkable. He will shoot every beautiful moment of your day, and he'll do it at ANY cost (like sacrificing his safety to climb freshly wet rocks for the best angle). I would be totally remiss if I didn't mention Pete's enthusiasm and energy, because those are the things that EVERYONE at our wedding commented on. "WHO was your photographer?!" He kept everyone on the dance floor, he coordinated the sparkler send-off, he did a million things outside of his line of duty. Pete truly gives his all. He did for us, and I know he will for you, too.

+ 10

photos

Kristina D.

Married on 02/02/2022

More amazing than we expected!

Peter was professional, timely and completely understood our style. He captured us perfectly! Highly recommend using him for your future events!


+ 5

photos

Tonya R.

Married on 10/15/2021

Made my wedding day even more special

Okay first of all, we were so last minute with everything just because of everything going on in our lives. Pete was AMAZING, accommodating, spectacular. From the moment I saw his work I KNEW I wanted him and no one else. Our pictures are amazing, like they belong in a high class magazine. And our video??? I've watched it well over 20 times since he gave it to me. He caught every single moment I wanted him to catch. I am a very candid person, I don't like pictures that are staged and he made sure not only to give me beautiful portraits but amazing candid shots. I loved having him there he was like a guest I invited and super fun. He knew right where to take us for the perfect photos and didn't waste our time at our wedding taking pictures, which is another thing I loved. I wanted to have fun at my wedding and not waste time with photos. Every little aspect of my wedding I have photographed. The amount of pictures you get you won't get through in one day. I wouldn't change anything that he did at all. There is no one better than him. I wish I could put into words how happy he has made me. My wedding was the best day of my life and with his pictures and videos he worked so hard on I feel like I can relive it every time I look at them. Worth the money 100 times over. If you want Pete Mackey, THEN GET HIM. You won't ever be disappointed.

+ 2

photos

Frieda H.

Married on 09/19/2021

Great Wedding Photography Experience

From the initial call to the follow-up call, Pete and his staff were amazing. Very kind and friendly. Met the needs of my son's wedding. The photographer and videographer were on time and ready. They were kind & patient as we gathered for photos. They were there for every great moment of the day, but never in the way. Very professional, and yet very personable. I highly recommend them for your wedding or any event.

Brittswagga

Married on 09/03/2021

An artist of photo

First phone call I had with him was amazing. He is so friendly and so easy to talk to with any questions or concerns you might have! Very professional and just a great personality! Takes the most BEAUTIFUL photos! He creates such detail in his head of what he wants to scene to look like in all his photos. Sets him apart with his skills and the art of capturing the perfect photo even on a cloudy day. Taking the photos at our wedding he was marvelous. Everyone raves about him. He took photos we didn't even know about! He was capturing every moment in our wedding we didn't get to see when we were busy dancing ourselves. I would give him a 10 out of 10 stars. If you want amazing beautiful photos to last a life time then you need to book him for your wedding and any other memories you want captured in your life. Even after the wedding doing the photo session was great! He made a slide show of what our photo album would look like! He took his time to place every photo in the perfect page of the book. He takes such pride in his work and it shows! Go book him!

Miss. A.

Married on 08/28/2021

Amazingly Wonderful

Pete is so professional and very talented at his job. Pete is such a pleasure to work with and is accommodating. I highly recommend him for any wedding! 🙂

Barbara

Married on 08/27/2021

Mackey Photo and video

My son got married in August and I got the recommendation for Peter from Jacks Barn. Peter was wonderful. He was punctual and polite. He took the photos with discreetness and professionalism. We recently received the photos and they were everything we hoped they would be. Absolutely gorgeous. I would recommend Peter without hesitation.

Ryan K.

Married on 07/24/2021

Pete is a MUST for your Wedding

An ABSOLUTE gem is Mr. Peter Mackey! From start to finish he always goes the extra mile to personalize our experience. We're talking he got in the water to shoot our engagement shoot in his clothes to make sure we got the exact shot for our wedding cards! Punctual, creative and a ball of fun your guests are going to love. He was likely the most popular guy at the wedding outside the couple getting married. An A+ - would recommend him to anyone getting married in his area and you're missing out if you don't go with Pete. He's the best!

Mikaela B.

Married on 07/09/2021

Absolutely Amazing!!

Finding the perfect wedding photographer is difficult, but let me encourage to end your search here. Pete has such a great sense of humor but is also friendly, courteous and simply amazing!! Our pictures are something we will love forever, his ability to work with the setting and lighting to create a breathtaking image is astounding to me. He is great at creating the perfect images to fit your unique style and personality while effortlessly dealing with family and friends. He was worth every single penny we spent, highly recommended.

Leah H.

Married on 07/09/2021

Amazing Photographers

Having Mackey Photo do our photography for our wedding was by far the best choice we made when it came to narrowing down our options. Peter was absolutely amazing, quick with responding to us and quick with answering any questions we had. He worked with us through the whole thing. We had Roger as our actual photographer for our ceremony and he was wonderful! He really knew what moments to capture and from what angles. Everyone that I show the photos to say you had an amazing photographer and he knew what he was doing! We received our photos a lot quicker then we expected and they were all wonderful! When we need photos done again we will be contacting Mackey Photo!!!
Are you interested?
Send a message