221 Reviews
Recommended by 98% of couples
Quality of service

4.9 out of 5 rating

Average response time

4.9 out of 5 rating

Professionalism

4.9 out of 5 rating

Value

4.9 out of 5 rating

Flexibility

4.9 out of 5 rating
62 User photos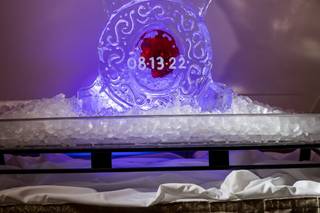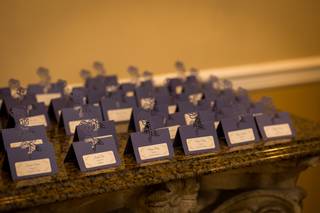 + 58

photos
Featured

Jessica

Married on 11/27/2020

Dream Wedding

Lucien's Manor is absolutely amazing. Their venue is gorgeous, their food is phenomenal and the staff is wonderful. In the middle of a pandemic they kept my husband and myself at peace. They worked with us and the NJ Covid regulations, they even upgraded our ballroom to a bigger one at no cost so we could have more guests since there is a 25% capacity rule because of Covid. I heard a few bride horror stories on how their venues did not help them during the pandemic, I thank God this was not the case with Lucien's they really did care and helped in every way possible. They took care of anything we needed. We were treated like royalty and so were our guests. Their ballrooms are one of a kind, elegant and magical. Not to mention their food and staff. One staff member walked around just to fix my dress right before every photo so my maid of honor could enjoy cocktail hour. They brought food and drinks to my husband and I. We did not even have to move! My dream wedding came to life because of Lucien's Manor! Thank you!

Ashley B.

Married on 10/01/2022

Absolutely Breathtaking

Lucien's Manor is out of this world, and hands down the best venue to have your wedding! The entire staff was incredible! Our wedding coordinator Cristina was so great on making sure everything went without a hitch, and was my fairy godmother! Ashley and Matt, our Maitre D and Maitre Don, were super attentive and made sure we had and got everything we needed and that we were having a great time and not stressed. I could not believe how magical the Lucien's made our wedding day and so blessed for all of them!
Now I just need one of my friends to get married there so I can experience it from the other side :)

Cathy W.

Married on 08/13/2022

One Word - Amaaaazing!

Lucien's is just amazing! Wonderful staff who are willing to work with you. I have a pre-Covid wedding and paid full too right before the shut down. Then with the ongoing pandemic I have to postpone the wedding for 2yrs! It is wonderful that Lucien's Robin and Cristina are willing to communicate with me and work something out with me. My wedding night was just memorable and I don't know how many times I have thank them.

+ 14

photos

Are you interested?

Send a message

Anoo J.

Married on 06/11/2022

Excellent venue and Excellent Staff

Our daughter got married 2 months ago.
The best decision we made !!!
Christina-our coordinator was the best.
Answered all our questions and made us feel at ease.Met us as many times as we requested with a huge smile!
Everything went really smoothly.
Thank you!!


Callie B.

Married on 03/25/2022

Everything was so magical!

Our wedding at Lucien's was absolutely magical and perfect in every way! The day went so smoothly, and they got every detail right. The entire staff was a huge help, and they made sure to take care of me and the groom the whole night. The food was delicious, and there was so much of it! Everything was just perfect!

Alice B.

Married on 01/22/2022

Perfect Night

Wendy and Karina and all of the staff at Lucien's helped make Our Wedding Day more magical and amazing than we could have ever imagined! As the bride, I have a pretty strict diet as a vegan and to my surprise, the kitchen staff put so much thought, effort & talent into creating amazing dishes throughout the evening. From appetizers, dinner, cake and desserts, all the vegan and non vegan food was so very delicious! Choosing Lucien's to host one of the most important days of our lives was a decision we are so very proud of! Their beautiful venue and staff are one of a kind. Wendy and Karina were by my side all night assisting with any and all requests with smiles and great attitudes! We would 100% use Lucien's again for any major event and recommend it to all of our friends & family!

Emily S.

Married on 11/14/2021

A perfect setting for a perfect day

My now-husband and I looked at seven venues in NJ and PA and none of them wowed us until we stumbled upon Lucien's Manor. Our wedding was spectacular. We postponed from May 2021 to November 2021 because of COVID and wound up with a few dozen less people than we were contracted for, but the Lucien's team—with fabulous banquet manager Cristina at the helm—worked with us every step of the way. As a bride or groom, you don't want to have to worry about a thing when you arrive at your venue on your wedding day, and we didn't have to. Lucien's has done countless weddings of all types, and it shows. Not to mention the venue is beautiful, and the food…THE FOOD! People are going to be talking about the food for years to come, I'm sure. I truly can't imagine getting married anywhere else.

Paul M.

Married on 10/30/2021

Simply Amazing

My daughter's wedding was just this past weekend (October 30, 2021) and we had chosen Lucien's Manor (Berlin NJ) as the venue.
As the father of the bride, you want to do everything that you can to provide the most perfect wedding that you can for your daughter. Lucien's ensured that I was able to do that and at an incredibly reasonable cost!
Every single staff member we encountered was incredibly helpful. It reminded me of a Disney property in that all of the "cast" are charged with making your experience very personal and exceptional. Everyone had smiles and you never heard the word "no". Everyone went out of their way to make you feel special.
Christina (our wedding coordinator) walked us through the process of how to plan the day and picking the menu, etc. She was absolutely fabulous, even ensuring a last-minute cake "issue" was rectified in plenty of time for the event. She made my daughter (the bride) totally confident that everything would be handled.
Matt (the "Day-Of" coordinator) worked closely with us during the rehearsal (and helped with instructions to the out-of-town Bridal party members who missed the actual rehearsal). The day of the event went perfectly as he kept everything on-time and running smoothly. He also ensured we had everything ready to be picked up post-event the next day.
Wendy the Maître D' and Emmy the Bridal Attendant, managed to service my guests and my daughter with a friendly smile and superior customer service, attending to our every need / request. Kim, the server responsible for my particular table, was a superstar.
Of special mention, Brian and Tony were the most efficient and friendly bartenders in recent experience. There was never a line at the bar (and our guests like to drink!) and they were really hustling. They really helped make the event special.
The staff at Lucien's made me look like a genius as my guests remarked at how it was the absolute best wedding they have ever been to, from the venue itself (spectacularly beautiful), the staff (amazingly friendly and helpful) and the quality and quantity of food (that Cocktail Hour wowed EVERYONE!). Guest were remarking that it had to be a $100,000 event…but look to Lucien's to see how budget-friendly it really is.
At the end of the day, my daughter got her dream wedding thanks to the staff of Lucien's. It truly was PERFECT.

Deshawn V.

Married on 09/24/2021

Wonderful!

This place is amazing a "Must See" for yourself! It has beautiful landscapes and plenty of picturesque moments for your photographer to capture. The staff were wonderful, took care of my whole bridal party. The food was delicious, especially that cocktail hour. My guests enjoyed the evening so much so they're still talking about it. My wedding was perfect thanks to Luciens Manor, thanks so much for your hospitality!

Sasha E.

Married on 12/03/2020

Wonderful Experience

Luciens is a beautiful place to have your wedding. The chapel was amazing and the service was top shelf. Christina, Matt, Wendy and Madison really went above and beyond to make her day special.

Sheryl

Married on 11/07/2020

Accommodating and wonderful!

When COVID first came around, there was a bit of a hiccup with getting responses in a timely manner. However, since then, Lucien's has been nothing but wonderful to work with and Jake has been AMAZING. I'm sure he has tons of couples to deal with but he always makes me feel like I'm the only person he's helping and takes time to personalize his service to us and really help us. They have been so accommodating with having to postpone and then make some changes to our big day and I couldn't have asked for a better handling of the whole situation. I'm so grateful I chose this venue and will recommend it to all of MY clients as well.

Courtney

Married on 08/15/2020

I had my fairytale wedding thanks to Amanda and the rest of the team at Lucien's Manor. My husband and I have been married for 2 weeks and our guests are still calling to talk about how beautiful and elegant everything was. The food is out of this world and our Bridal Attendant was phenomenal. Lucien's Manor truly represents high quality service. There is not one negative thing I could possibly say about this place. I will point out one thing though. I notice in some reviews that others may call Lucien's a "wedding factory". Although this place is extremely popular, they do their absolute best to make you feel as if your wedding is the only thing that matters. There was another wedding that took place on the same day as ours, and Lucien's had every avenue covered to the point that we did not even know another wedding was there. If you can have your wedding here...you are lucky and will have the best experience of your lifetime!!

Lucien's Manor's reply:

Hi Courtney,

Yes!! Fairytale wedding -- hearing words like this are what make all our hard work worth it. Thank you for choosing Lucien's to host your special day! On behalf of the entire management and staff team, I wish you many, many years of wedded bliss! Thank you for taking the time to share your experience at Lucien's with others on this site.

Warm Regards,
Jacob Miller
General Manager

Shanon

Married on 07/03/2020

Lucien's Manor made all of my dreams come true on one of the most important day's of my life. The staff was amazing. My family still talks about the food and the outdoor landscaping. I wish I could have a party there every weekend. I would refer Lucien's Manor for any event.

Lucien's Manor's reply:

Hello Shanon,

Thank you for taking the time to give me your feedback on your experience. I am ecstatic to hear that you had a wonderful time on this very important day. It's great to see that your family enjoyed the day as well and it remains an amazing memory for everyone to reminisce over. I hope to hear from you in the future and once again thank you for taking the time to write this review and share your experience with others on this site. Have a good day.

Warmly,
Jacob Miller
General Manager

Brittany W.

Married on 06/28/2020

Beautiful space

Ceremony space is the most gorgeous space I have seen so far.

Toni

Married on 06/20/2020

Absolutely amazing tour!

Everyone was so inviting! They went above and beyond to make our tour amazing and sold us immediately!

Daria

Married on 05/31/2020

Picture Perfect

I met with Nicole. She was very accommodating. She had a great knowledge of the venue and was able to answer ALL of the questions my fiancé and I had. She gave me an HONEST comparison of venues in the area and shared how Luciens ranked in those comparisons. My fiancé and I are so excited about our venue selection for our big day.

Dawn H.

Married on 12/10/2019

The Perfect Wedding Day

My daughters wedding was here at Lucien's and it sure was a fairytale. Everything was absolutely perfect.Thank you Nicole for being so accommodating.Bianca my daughters maitre d was excellent she was so helpful and very sweet.Also Amanda did an amazing job.The bar tenders and the entire staff worked so hard all night long and with a smile.The food from start to finish was so delicious,I've been told by many guests it was the best wedding they've ever attended.Thank you so much to everyone who helped make my baby girls weddings truly the best day ever.

Julinda

Married on 09/28/2019

Everything was perfect

Everything was perfect. Thanks to Lucien's Manor and their staff, my wedding was absolutely amazing. One of the employees Kelly was amazing and helped me through out the whole night

Perla

Married on 09/22/2019

Beyond amazing!

Lucien's Manor goes above and beyond for their couples and their guests, couldn't have picked a better venue for our wedding and the staff was amazing especially our bridal attendants Michelle and Michelle lol they were already outside waiting for my arrival and immediately jumped into action to help me with whatever I needed, I felt like a true princess on my big day. They catered to all of our needs and wants and were so sweet. Cristina and robin were also great and made the planning process a breeze for us by answering all of our questions and responding to our emails quickly. The food was incredible as well! Our guests were happy and are still talking about our wedding lol Thank you Lucien's for helping make my wedding day the BEST DAY EVER!!!

Carmela F.

Married on 06/16/2019

Excellent would recommend it to family and friends..

We are so Thankful to Robin, Christina, Nicole and all the staff members for making our Wedding so Beautiful..

+ 5

photos

Joannie P.

Married on 05/31/2019

Wendy, Steve , and Nicole where amazing

I have to say, the staff at Lucien's was amazing!! Food was awesome!! Nicole , Accomodated myself and my bridal party. By giving me the bridal suite all day!! Beautiful ballroom, Wendy and Steve made our wedding extra special!! Nicole was very flexible, anytime we had a question or needed any help she was there for us, Oh and Thank you Nicole for making sure my dress was perfect for my first look!! If your getting married you have to experience Lucien's!! Beautiful venue!!

+ 2

photos

Claire

Married on 04/19/2019

The Best Wedding Venue!

If anyone is looking for a wedding venue, they should choose Lucien's! Besides the beautiful chapel, ballrooms, and gardens, the staff is wonderful. They've been doing weddings and large catered events for a long time, and it sure does show. They have every little detail figured out. The Venetian bridal suite was roomy, the food was delicious, and cake was beautiful. My husband is Chinese and their chef worked with us to add authentic Asian cuisine to our cocktail hour and dinner (which turned out great). They did their best to make sure our wedding was exactly how we envisioned it. Robin really did a great job conveying all of our questions and visions. She has a great eye for detail which paired very well with our very specific and detailed agenda. She is a pleasure to talk to; knowing what we came to discuss and able to dive right in with little rehash. As our big date was getting closer, we actually looked forward to meeting with her to go over details because she was such a breath of fresh air. Looking back we wouldn't change a thing!

Jennifer

Married on 09/22/2018

Incredible experience!

If I could give more stars, I would. My husband and I were married on September 22, 2018. I initially picked another venue because I had my heart set on being married on a body of water, like a lake. We signed the contract and put down the deposit and something just didn't feel right. I immediately called Lucien's and canceled the other venue because of their EXCEPTIONAL customer service. Words cannot express how amazing our experience was from start to finish. We worked with Jacob Miller throughout the planning process. He was absolutely wonderful. He was patient, accurate, and pin pointed my personality from the beginning. He was able to anticipate my needs and was always one step ahead of me. Our wedding day was absolutely perfect and I wouldn't have changed a thing!!! All of the extra, special touches that I requested were all granted with a smile. All of my guests have been raving about the food and how much there was. No one went hungry! My cousin has Autism and became very over stimulated, so she hid under the table. The server knew that she really wanted cake. This server (mind you it was her second day on the job) was crawling under the table to serve her desserts and make sure she was okay. This meant so much to my family. All of the staff at Lucien's were phenomenal. Fellow Brides, trust me when I say that I am EXTREMELY particular and a perfectionist. Lucien's nailed it at every turn. I promise you that you will not be disappointed by booking this venue. The new outdoor chapel is stunning as well as every single ballroom. I wanted to feel like a princess and I got exactly that. I cannot thank Lucien's and their staff enough for an absolutely amazing wedding day!!! Thank you!!!

Urmi

Married on 06/24/2018

BEST VENUE EVER! SO, SOOOO happy we chose this venue!!! Robin and the entire team that work at Lucien's is absolutely amazing - the decor of the entire hall is unique and NOT GAUDY! The venue is absolutely stunning! The staff is so patient, kind, funny and have great communication with their clients. The food ( we had the cocktail hour and venetian and CAKE) the decor, the service - impeccable! That cake was perfect!!! They made me feel every comfortable and at ease the entire day. The team the day of the wedding were absolutely a dream and kept me calm, cool, hydrated and fed!!! I can't thank them enough! I'd recommend Lucien's over and over again!!!

Zahra

Married on 06/17/2018

My wedding at Lucien's was more incredible than I ever could have imagined!

I had a wedding of just over 100 people in the Versailles ballroom which was beautiful and perfect.
I'm could rave all day but I'll just mention a few favourite things:

1. The Bridal Attendant and Maitre D were PHENOMENAL. Chris was my bridal attendant and the second I needed ANYTHING he would magically appear. My tailor snap bustle was weak and pathetic - he did it up for me after the ceremony and when my husband stepped on my dress and undid it - he appeared with safety pins and fixed it for me again. I'm greeting guests and my foods going to go cold so he swings by and lets me know he's keeping it warm until we're done making the rounds. And somehow he also had time to assist the entire bridal party and other guests! The Maitre D was Michelle and - everything fell into place SEAMLESSLY with her help! The ceremony, the timings - she worked with our vendors so well and had us where we needed to be when we needed to be there, and I was blown away by how smooth they made the entire day.

2. The food - IT WAS DELICIOUS. And there was SO much of it!
And they bring up all the butler hors d'oeuvres to the bridal suite after the ceremony so you can kick back with some of that and champagne with your bridal party before going down to meet the masses! Everyone came up to me afterwards commenting on how good all the food stations were.

3. The planning - the second I emailed Robin at Lucien's about anything, she made it happen or informed me of what I needed immediately. My signature cocktail, my menu modifications, the amount of times I needed the final bill re-written because people were changing RSVP last minute. It was great.

My wedding could not have gone better. Thank you, Lucien's!
Are you interested?
Send a message