24 Reviews
Recommended by 99% of couples
Quality of service

5 out of 5 rating

Average response time

4.9 out of 5 rating

Professionalism

4.9 out of 5 rating

Value

4.9 out of 5 rating

Flexibility

5 out of 5 rating
Awards
24 User photos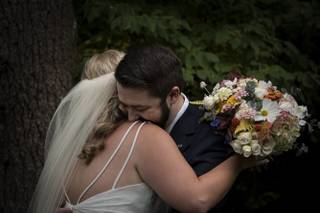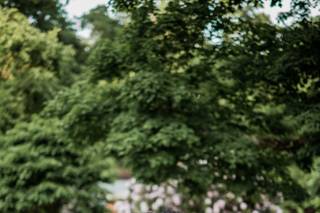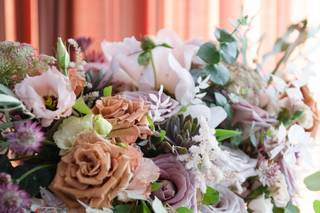 + 20

photos
Sarah K.

Married on 12/10/2021

Lovely florist and flowers

Marisa was a pleasure to work with! I had to make several adjustments due to the ever changing pandemic situation and she was able to accommodate them without issue and was quick to respond. The flowers came out exactly as I had hoped, was going for a natural, woodsy style, and she made a lovely piece for our dog to wear as well. I was able to enjoy my bouquet for about a week post wedding too (after putting it in a vase with water.) I'm so pleased I found her and highly recommend Love and Thistle.

Alice M.

Married on 09/12/2020

Excellent!

Marissa was excellent. She helped me me to find a vision for our small replanned backyard wedding within a reasonable budget. She worked with me every step of the way and was very responsive.We used in season flowers and they turned out just beautiful! I highly recommend.

Matthew

Married on 06/07/2019

Very easy to work with, beautiful work

Marisa worked with us and our wedding vision very patiently over the phone as we worked through options, ran half-formed concepts by her, and worked with us to put together an amazing floral approach that perfectly complimented our style, our venue (Elm Bank), and our budget. She worked the reception area on the day of to perfection and rolled with the punches when some of our ideas needed to be tweaked on the day. She was great to work with over the phone, very responsive, and we'd definitely work with her again. Thanks for making our wedding perfect!


Are you interested?

Send a message

Laura J.

Married on 10/13/2018

Laura Jones

Marissa was our florist for our wedding last weekend at the Worcester Art Museum. I can't streaa enough how breath taking our flowers were. They were everything I wanted and more! Not only is she super talented, Marissa is so sweet, professional and responsive. She also did an amazing job setting up our centerpieces. If you are looking for a florist, I couldn't recommend her more!

Leanne

Married on 08/25/2018

We so enjoyed working with Marisa! We had such a hard time finding a florist that was creative, local and within budget. Marisa managed to check all three boxes! She worked with us to develop a cohesive and unique floral aesthetic for our wedding. The best part was that everything was local and in-season! We planned 98% of our wedding remotely and Marisa was always very responsive in her emails and accommodating to meeting in person when we were around. In fact, one of our friends - also planning a wedding remotely - used Marisa (at our recommendation) and thoroughly enjoyed working with her. Could not recommend Marisa more!!

Caitlin

Married on 08/25/2018

Marisa was fantastic and so creative, she took all my ideas and created something so much better. I am so happy with all my flowers. I wanted something bold, colorful and whimsical and she delivered! they were beautiful, I highly recommend her!

Maggie

Married on 08/11/2018

Marisa did a wonderful job with the flowers at our wedding. She was great at communicating and talking through the process / options, and she nailed the look I was going for. We loved working with Marisa!

Ana

Married on 06/16/2018

Marisa's work speaks for itself... after a few seconds in her Love and Thistle website, you come to the conclusion that she's an incredible artist, and that nature is her way of expression. This is what initially made me reach out, but now I can say that I got much more than beautiful flowers; it was an unforgettable experience and one of the greatest collaborations.
I was to have a wedding ceremony on a sailboat out in Boston Harbor, followed by a dinner. Not having an aisle to walk down/through, a bridal party, or most of what you would normally see in a wedding, there were few details that I wanted to focus on, but that I knew would make everything radiate, it would be very us...
And so I sent color schemes and inspiration images her way, communication and plans off to a great start. My wedding planning felt quite organic, one thing building upon the next. It was a short amount of time, and every week a new element was handcrafted and set. I kept Marisa in the loop, but what I loved the most was that I was able to completely relax. By that I mean... I was truly able to trust. I was able to know that she not only comprehended what I envisioned, but that I could trust in her creative vision. I knew that I didn't have to be on top of it all, but rather it would be best to give creative freedom. I knew that I only had to tell her what the important components were, and that she would populate them her way, and that her vision together with my vision would result in wonder and delight. This is what happened...

My words can't say more than these pictures regarding what stunning work Marisa did. But I would lastly like to add that the reason why there was eucalyptus all around was that the scent is very dear to me and to my childhood, and while Marisa was only to decorate the reception venue, I was surprised to be greeted by eucalyptus as I stepped onto the boat. As I was sailing with my new husband, taking our first pictures, that scent was with me as well.

+ 3

photos

Sarah

Married on 02/13/2018

Ok where do I begin with how I feel about Love & Thistle? I met Marisa at a bridal expo and immediately knew I loved her aesthetic. I had very specific ideas about what I wanted at my wedding and felt this was someone I could work with. She was completely open to hearing about my preferences & we clicked right away. She asked for visuals to get a better understanding of my color palette and made suggestions based on my ideas. We were constantly emailing and I always felt confident that she "got me". Marisa also made a fairly long journey out to my home to meet my mum and sister, and to see the centerpiece items I had made for the tables. She brought ribbons to show me which she would use in the bouquet and her recommendations were perfect. The other thing I appreciated about Marisa was her responsiveness and attention to detail. If we added to the order she immediately sent me a revised quote. If I asked her if she could (at the last minute) create a floral arrangement for the chapel, she said "absolutely!" A couple of days before the wedding she emailed me with all the details, reassured me she had been in touch with the Colonel Blackinton Inn (where we had the reception), reassured me she had been in touch with my wedding coordinator and had also called the bakery. On the day of the wedding she came to my house - on time and as previously planned - with the MOST GORGEOUS flower arrangements I have ever seen. She TOTALLY got me! She made a beautiful bouquet, 2 posies, 3 bridesmaid bouquets, 3 boutonnieres, flowers on the wedding cake, a floral arrangement beside my guest book and a gorgeous arrangement on the fireplace mantel at the inn. It was truly spectacular. I would recommend Love & Thistle to anyone needing a top-notch florist who obviously prides herself on her unique arrangements and customer service. Oh, and last but not least, the price for everything was completely reasonable and totally fair. I wish I could get married all over again!!

Kimberly

Married on 10/14/2017

Marisa is absolutely amazing and we couldn't be happier with how the bouquets, boutonnieres, and centerpieces turned out for our wedding day! She was such a pleasure to work with and incredibly responsive throughout the entire process. We had ideas of the colors and style we wanted for our wedding, but that was about it. Marisa took the time to help us develop the look we we were going for and the final product couldn't have been more beautiful. We received so many compliments. If you are looking for a wedding florist who is kind, creative, and talented, look no further because Marisa is the best!!



Stephanie

Married on 08/13/2017

Marisa went above and beyond our expectations on our wedding day! We met with her last winter, about 6 months before our August wedding. From our initial e-mails, I immediately knew that she had a lot of experience. She suggested specific types of flowers, sent us photos, and got a feel for our style. Throughout the planning process, we ended up having to add a lot of additional corsages, bouts, and decorations. Marisa was able to send us a new quote and summary each time so that we could keep track. Her prices were extremely reasonable, especially compared to most other wedding florists. On the day of the wedding, I arrived at the venue to see our beautiful bouquets, all lined up in their own vases. Marisa even provided a cloth to dry the stems when pulling them out, and a card with directions on how to hold them. Our family members' corsages and bouts were displayed gorgeously in boxes with tags on each one to let us know who each one was for. Our arbor that she decorated was everything I could have imagined, and she even worked with our cake vendor!

Marisa not only produced a BEAUTIFUL finished product, but the planning process was fun and easy with her! I would definitely reach out to her again in the future!

+ 3

photos

Marisa was great to work with and is super talented! She created the most beautiful bouquet (even my wedding planner said it was one of the best ones she's seen even though she planned so many weddings) and delivered them on time. I highly recommend!

Daniel

Married on 09/18/2016

I am beyond pleased with the work Marisa did! She was beyond delightful to work with. She immediately saw my vision, which I let her run with a bit. Getting out of the car at the venue on my wedding day, the first thing I saw was the chuppah. It was the most beautiful chuppah I've even seen, I with I could live under it forever. The bouquets were beyond beautiful, and of course the centerpieces and boutonniere's were wonderful, as well as the flowers on our cake. My sister had a flower arrangement waiting in our hotel room after the wedding, also done by Marisa - seriously this woman is gifted. I look forward to the next time I need a florist, as Marisa is sensational. Do yourself a favor, take some stress off your wedding planning, and book Love and Thistle!

Stephanie

Married on 05/08/2016

Marisa from Love and Thistle is incredible chill, relaxed and professional and personal. I reached out to her without much vision for flowers of our wedding, but had a few ideas. She took those ideas and ran with them and created something beautiful! Having flowers that were local and ethically sourced was important to me. Most florists laughed when I said I wanted local flowers in May. Marisa acknowledged that would be difficult, but that she had some ideas and leads and would do her best. She was incredibly supportive and fun to work with. I highly absolutely completely fully recommend Marisa and Love and Thistle.

Renee

Married on 10/31/2015

Marisa at Love & Thistle is amazing! I met her at Craft My Wedding in Somerville in 2014 and decided to book as soon as possible. She has a beautiful booth set up for shows and has bouquets available for you to hold and see in a mirror. She handed me one and I looked in the mirror and burst into happy tears! She was exactly what I was looking for as far as our flowers were concerned.

We had a Halloween wedding, so I worried that the seasonal flowers would be lackluster and turning towards marigolds and other hardy winter flowers, but she managed to find some gorgeous lilies, foliage, tiny pumpkins and roses and she worked in willow branches and bittersweet vine after our consultation.

My bouquet was gorgeous! I gave her a handkerchief that had been my grandmothers and she incorporated that into the bouquet wrap for me. Along with the bouquet, she did my groom's bout, 4 wedding party bouts and two wrist corsages for our moms.

Everything looked incredible and I felt good about the fact that everything was sourced as locally as possible. Marisa is a joy to work with and I highly recommend her to any brides looking for a more natural wildflower look; she's a wiz!

Laura

Married on 10/11/2015

I loved the flowers and she did an a,aging job.

Bethany

Married on 08/15/2015

Love and Thistle provided the bouquets and boutonnieres for our wedding. Marisa was a great communicator and a true artist throughout the process. She worked well with my list of "don'ts," and we crafted a vision of what I did want together. She brought her artistic style to each stage of the process and suggested some things (like streamers!) that I would have never thought of on my own. The flowers turned out absolutely beautiful and received many compliments. Would recommend Love and Thistle to anyone looking for garden-y flowers designed by a true artist.

Jessica

Married on 05/23/2015

Marisa was absolutely wonderful to work with. She did all of my bouquets, corsages, flower girls' headpieces, and boutineers for my wedding. Everything came out beautiful and I could not be any happier with Marisa and her work. Her vision and attention to detail are superb. I showed her a few pictures and we talked about what I liked in each. She was able to take that and perfectly execute everything. I was thrilled when she showed up on my wedding day with all of the pieces. They were beautiful and to top it off, I felt she was very reasonable priced for what she can do. We ended up doing our own centerpieces using flowers from Boston wholesale in an effort to save some money. But, I know if she had done those, they would have been fantastic as well. Overall, I highly (HIGHLY) recommend Marisa/Love & Thistle.

We used Love and Thistle to provide floral arrangements for our wedding in May 2014. We are SO glad we went with them. Marisa was so pleasant and easy to work with, and the flowers were just gorgeous. As the bride, I had a very specific idea of what kinds of flowers I wanted for my wedding day, but I can't say I had the easiest time articulating my vision, to myself or to others. Marisa seemed to read my mind. Her creations were stunning, and perfectly fitted the decor of the day. We had a campground wedding, and Marisa's flowers had a beautiful, organic feel that tied everything together. She specially chose flowers from local sources that matched my color palette, and I was so pleased with what she came up with. I don't have a ton to compare pricing to; I ended up spending a little more than I had originally anticipated, but I didn't get the impression that she was too expensive or anything. All in all, I really don't think I could have chosen a better florist or one that was easier to work with. She was so great and I would recommend her in a heartbeat. I actually hope I have another big event soon so I can work with her again!

I have no words to express how far above and beyond Marisa went for my wedding! I had a modest budget and she blew me away. The flowers she was able to get were stunning and right on point! It was beyond my wildest dreams of what I thought my budget could get me. Her style was exactly what I was looking for and she was completely on board to source local florals for me, and work with greenery. She used interesting and unique plants and flowers that really stunned me and made it feel truly custom and artistic. The arrangements turned out spectacularly, and my bouquet took my breath away when she brought it in. It was very "me" and I got a thousand compliments on it, my centerpieces, and the ceremony decor. I can't recommend Love and Thistle enough!

Elizabeth

Married on 06/07/2014

This review is months late but not because I didn't love the flowers for our wedding. My husband and I wanted to have a very low key event. We invited just 17 people to an island in Maine for a picnic and ceremony. Even with a non traditional approach Marisa's was able to meet our simplicity and style in her flower arrangements. The flowers were classy and held up very well to the elements and stress of sailing on the water. The added bonus is that a little part of the day is now incorporated into our everyday life. The air plant that was in the bouquet not sits in my living room window as a living memento to a spectacular day.

Thanks Marisa!

Jannelle F.

Married on 06/07/2019

The Flowers were a Vision!

The flowers were absolutely beautiful. Marissa captured my vision for my bouquet and then some!

Linda

Married on 08/15/2015

Marisa was wonderful to work with. She works well with your budget. My daughter-in-law wanted as many colors in her bouquet as she could, and also wanted a bit of "whimsy" around it. Marisa did a wonderful job and was very creative with the bride's bouquet and also all of the bridesmaids. I would highly recommend Marisa, she is very knowledgeable and creative!

Erin

Married on 10/15/2017

Marisa was a joy to work with on our autumn wedding. We were insistent on having an outdoor wedding and she came up with contingency plans to cover all her bases--too much wind, rain, etc. The scariest part of working with your florist is not really knowing what you'll get day of, but Marisa delivered and then some! The flowers were locally sourced, in pristine condition, and the colors were beyond stunning (especially the dahlias). On top of everything, we also found her prices to be very reasonable compared to other local florists. I would HIGHLY recommend her!
Are you interested?
Send a message