95 Reviews
Recommended by 98% of couples
Quality of service

4.9 out of 5 rating

Average response time

4.9 out of 5 rating

Professionalism

4.9 out of 5 rating

Value

4.9 out of 5 rating

Flexibility

4.9 out of 5 rating
184 User photos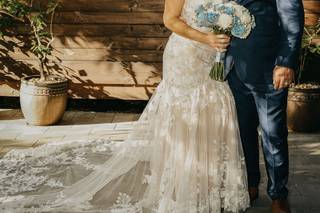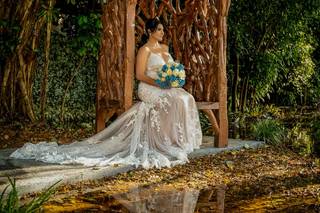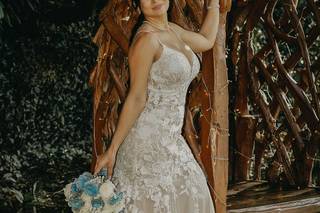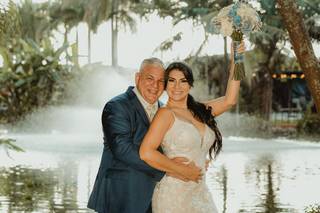 + 180

photos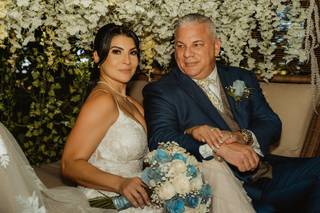 Featured

Remi

Married on 11/12/2021

Speechless!

I am beyond grateful to have found the living sculpture sanctuary. The sanctuary was the first venue we looked at, and the last. From the second we saw this hidden gem we knew this was where we wanted our fairy tale day to be. Throughout the whole process, the staff was amazing. Everyone was so helpful and did everything they could to make sure our day was perfect. I truly could not have imagined our day to be any more perfect, thank you to the best venue and team ever!! God Bless you guys!

Madison T.

Married on 10/28/2022

It was a dream come true

The venue was beyond anything I could have ever imagined. They made all my dreams come true and recommend the most incredible vendors. I would have every event in my life here and recommend this venue to everyone

Thamairys S.

Married on 06/05/2022

my experience was like living a dream and incredibly magical ✨ each space of the Sanctuary is a natural setting and I am so grateful for the attention

It is an ideal place for celebrations especially for weddings! for me the experience was incredible, wonderful! and I recommend this site 100%

+ 5

photos

Living Sculpture Sanctuary's reply:

Beautiful Thamy,

It was a true pleasure to be part of such an amazing event! the energy and love shared by everybody, family, friends and vendors for this celebration, made your special day a complete dream come true. You are a wonderful and gracious couple who deserve a life time of happiness. Thank you so much for taking the time to leave us a beautiful review. You will always be in our hearts, Blessings of Love & Light~ The Sanctuary Family

Are you interested?

Send a message

Tiffany

Married on 05/20/2022

Living Sculpture is a one of kind gorgeous venue! Would definitely recommend it.

Loved our wedding here! Would definitely recommend!

Em Wilson

Married on 05/07/2022

Gorgeous Venue

This Sanctuary is absolutely gorgeous! It's so beautiful, zen, and surrounded by beautiful greenery and flowers. The wedding venue is stunning looking over a pond with fish and turtles swimming around.
Definitely a peaceful, beautiful, and tranquil place to have your wedding ceremony and reception.

Samantha G.

Married on 04/24/2022

Living sculpture sanctuary was an absolute fairytale.

Living sculpture sanctuary was an absolute fairytale. I got married weeks ago and my guests are still talking about the venue. You get two completely different looks once the sun goes down. The venue is truly enchanting. The energy of the location and staff is the energy you want on your wedding day. My husband and I can not thank LSS enough.

+ 10

photos

Kelly H.

Married on 03/12/2022

Great venue

Living Sculpture Sanctuary was the most beautiful venue. The staff was kind and very helpful leading up to our big day. Mary is soooo sweet and loves to help you plan the perfect day. Be sure to budget for the tents in case it rains. We had to get a tent for the ceremony and small portion of the reception area, but didn't budget for it. The clear tents looked great though! Unfortunately, the toilets backed up the night of our wedding. There was nothing that could really be done, and they carted some guests up to the office while the office was open. But it was a bit of a disappointment because I couldn't use the bridal suite bathroom and it created some frustration with guests waiting in line. Overall, great experience minus the bathroom situation.

Pauleen P.

Married on 02/18/2022

The most Breathtaking Venue!

The Living Sculpture Sanctuary is such a gem! When we took a tour of the location, my husband and I knew right away that we had to snag a date to have our dream wedding here. The venue is kept in such great condition! Every visit we had, there were always staff on site cleaning and maintaining its beauty. We've even seen the owner a few times working hard on the beautiful new additions to the location.
Our Family and Friends were in awe of how gorgeous the venue was. It is filled with Bonsais, Orchids and so many beautiful sections and foliage to look at. We barely had to decorate or fill empty spaces with floral or activities.
Besides the venue looking impeccable, the staff there working the event were the absolute sweetest people. They made sure everyone, not just the Bride and Groom, had a wonderful time, and that we did! Were so happy we were able to have our wedding at the Living Sculpture. We couldn't have pictured a more breathtaking place to be on our special day!


Amber F.

Married on 01/01/2022

Most beautiful venue ever!

From the first time we visited Living Sculpture I knew it was the venue for us. The relaxed and professional approach immediately put us at ease when making such a big decision as to where we would celebrate the best day of our lives. I was looking for an outdoor venue that would require very little décor and boy does this place deliver. Living Sculpture Sanctuary is a feast for your eyes; beauty & serenity everywhere you look! Mary from your warm welcome and total passion for your venue, we knew we want to get married there. It felt from the first moment all you wanted was for us to have a wonderful wedding
With Adam from Sidecar Kitchen starting the process so well, you would normally think there might be a wobbly moment at some point but Kay has been nothing short of perfect to us. Clear in her communication, helpful with our decision making and again listening to every small detail we wished for, every guest without fail has mentioned how beautiful the venue was and how great Adam and the Sidecar Kitchen staff were on the day and we can only agree with them.
So thank you, thank you, thank you from the bottom of our hearts for making the last 18 months preparation stress free and a real pleasure and then helping create a day we will never ever forget. It was the most magical day of our lives!



+ 9

photos

Living Sculpture Sanctuary's reply:

Amber,

You are awesome. We are so happy that your day was perfect. I love all the photos as well. Keep in touch.

Yesenia

Married on 12/05/2021

Fairytale wedding

I couldn't be happier with my decision to have my wedding at the Living Sculture Sanctuary. Every single guest was at awe and my pictures couldn't have been more magical. The owners are beautiful caring people and so is the entire staff. Thank you for hosting the wedding of my dreams

Taylor B.

Married on 12/02/2021

Nothing short of incredible!

I cannot say enough great things about Living Sculptures Sanctuary! Hands down the best venue in South Florida!

The venue is breathtaking, no need to decorate extra. It feels like you stepped into a different world! Your pictures will turn out amazing with the variety of photo-worthy spots on site. Photographers absolutely LOVE shooting here. The venue is clean, well maintained and the Koi fish are beautiful.

The new bridal suite is a must-have and made getting ready for my wedding effortless. The large bathroom in the suite was amazing because it gave me a separate area away from the guests that was clean.

On my wedding day, most of my guests commented about how gorgeous this venue is and how they either want their wedding here or wish they knew about LSS when they got married. It is truly a spot that will leave your guests raving.

Mr. and Mrs. McKee welcome you into their family from the first time you meet them and their entire staff does the same. The LSS staff always went the extra mile for us and made everything about our wedding day effortless. My husband and I feel like a valued part of their family, even after our wedding has passed.

I 100% would recommend LSS to anyone looking to host an event, especially if you like an outdoor/zen vibe. I have no complaints about the venue, staff, or service. The venue, along with its owners, offer a genuine and welcoming experience! You will not regret having your special day here!

Living Sculpture Sanctuary's reply:

Dear Taylor,

Thank you so much for your heartfelt words. They warm our hearts and souls. There is no greater happiness for us than to see your happiness while marrying your soulmate in what it will turn out to be one of the most important days of your life. The creation of a family is a sacred celebration, and it must be honored and treated as such. It was a true pleasure to have you as our Sanctuary bride and look forward to seeing much more of you! hopefully very very soon! Much Love & Blessings, The Sanctuary Family

Yasmile H.

Married on 10/27/2021

Excelente lugar de paz

Hermoso agradable simplemente espectacular

Lissette F.

Married on 10/01/2021

Stunning location

Living Sculpture Sanctuary is just that, a stunning sanctuary! From the moment we had our first walkthrough we knew this was where we wanted to have our Vow Renewal. The atmosphere, the owners as well as employees all have beautiful energies which was definitely a deciding factor in choosing this location. The day of our Vow Renewal, the weather wasn't the best. It kept raining on & off & all we saw were the employees working hard on cleaning the area, sweeping the puddles of water away, & wiping down seats for our guests. It was truly a sigh of relief, to know that we had a great team who worked hard because they also want a beautiful event. The Bridal Zen Lounge was another deciding factor in choosing this location. The attention they put in the lounge, from the stocked up fridge, to the cool A/C, & the relaxing scent that fills the room was very much needed the night of! & very much appreciated!! We also kept getting compliments from our guests on how gorgeous the sanctuary was. It's truly breathtaking & we highly recommend them!!

+ 5

photos

Allison

Married on 05/14/2021

Our wedding

From the moment I first saw the Living Sculpture Sanctuary in person, I knew it was the place we would start our forever together. We had a beautiful, emotional, all around perfect day at the sanctuary. We could not have done it without their amazing staff. Special shout out to Pilar for capturing beautiful photos of us on the day of our final walkthrough and then presented a portrait of one of our favorites right before our ceremony. Thanks to everyone at the Living Sculpture Sanctuary, we were able to make our dream wedding a reality!

+ 3

photos

Angelique H.

Married on 05/09/2021

Incredible venue

Living sculpture sanctuary was the perfect place for our union. We could not have picked a better place to get married. This whimsical garden gave our wedding a fairytale feel. I felt like a princess in a beautiful garden. My husband and I loved the spirit of the sanctuary and our guests did too.

+ 4

photos

Lorrelle J.

Married on 03/20/2021

Absolutely magical!

We could not have found a more perfect venue to have our wedding with. The Living Sculpture Sanctuary is truly a hidden South Florida gem. This was our first stop on the "venue tour" list and last— we booked the same day. When you step foot into their space you feel instantly relaxed, welcomed and at peace. Mary, Kay and Pilar answered any and all of our questions and made us feel part of the family instantly. The most beautiful part of this venue is the owners have truly poured their hearts and souls into it. Everything has a purpose/reason— from the beautiful waterfalls to the stunning bonsai collection. The new zen lounge is a MUST for brides and their bridal party. Having a place to decompress before the ceremony made it that much easier to truly enjoy the day. All of our guests were in awe of everything and said they'd never seen anything like it. We both hope to have a reason to be back soon. If not, we may just have to pop in to walk through here and there and soak it all in again. Thank you, Living Sculpture, for the most perfect day! We are so thrilled to officially be part of the Sanctuary family!

+ 5

photos

Alissen A.

Married on 02/24/2021

Wedding Experience

This is a beautiful unique place in order to have a wedding. The ambiance is so spectacular and spiritual and free. The best part is that it feels like home. The staff put so much effort into setting up our event and treated us like family. They made us feel so comfortable here and we wouldn't have wanted to do our wedding at any other venue.

Tara

Married on 02/21/2021

Dream Wedding Venue

Everything about this venue is an absolute dream. From the moment I went to see the Sanctuary, I knew it was the venue for me and I couldn't wait for everyone to see how beautiful it was. You don't need a lot of decorations as the entire venue is naturally stunning. My guests are still raving about the beauty of this hidden gem. The staff was amazing and helped put my mind at ease every step of the way. You truly become part of their family during your wedding planning process. Best decision I could have made!

Maria C.

Married on 02/20/2021

Best Venue Ever!!!

Our experience with the Living Sculpture Sanctuary is one we will forever treasure in our hearts. From the moment we met Mary Luz and Bob, the creators of this beautiful venue, we immediately felt like family. Touring the property, we knew there was no other place on earth we would rather be married. When we first toured the property, we were not yet engaged, but we didn't let that stop us from picking a date! Shortly after, we brought his parents to the venue and Josh surprised all of us by proposing to me in front of them! At the wedding, many guest and family members came up to us to comment on how exquisite, beautiful and perfect this venue was for our special day. We also purchased 4 desert roses from the sanctuary for ourselves and family, and now they are all blooming! Mary Luz, her husband Bob, Pilar, and the whole Living Sculpture Team hold a very special place in our heart and are our forever family! We recommend anyone looking for the most beautiful, breathtaking venue, to book your tour and your date ASAP!

Lexa G.

Married on 01/22/2021

An absolute dream

My wedding was last week and it was an absolute dream! So many people told us it was the most beautiful wedding they've ever been to. I'm so happy we chose this venue!!

Living Sculpture Sanctuary's reply:

Dear Lexa,
Thank you for choosing us for your beautiful wedding. It was amazing and we are so happy that you had wonderful time. We appreciate you and wish you all happiness in this world!

Yesenia S.

Married on 01/17/2021

Magical Venue

My Husband and I got married on 01/17/21 in the most magical venue in South Florida, Living Sculpture Sanctuary. There is no place like it, it is a dream to get married in such a beautiful venue, it was a wedding dream come true. Our guest could not stop talking about about how enchanting the venue was. Thank you for an unforgettable experience. 10/10 most definitely would recommend.

Living Sculpture Sanctuary's reply:

Dear Yesenia and Javier,
Thank you so much for kind words we loved hosting your wedding. We wish you love and happiness!
Sanctuary Team

Patti T.

Married on 12/13/2020

Beautiful and Exclusive

This is a gorgeous venue. We are working with Kay and she has been super responsive to our questions and needs. We just began the first step of this wedding planning journey, but I am so excited to get started!! Only one bride per day, that was an amazing feature. Not a run them in and out venue.

Living Sculpture Sanctuary's reply:

Patti,

Thank you for your review. It has been a pleasure working with you as well. We love making the day very special for one bride at a time. We have done some great upgrades since you were last here, when things reopen you'll have to stop by with Suzi and Kevin. ~Blessings Kay

Coreen L.

Married on 12/05/2020

A dream come true!

Living Sculpture Sanctuary was the first and last venue my husband and I looked at. We literally didn't look at a single other venue once seeing this one. It was everything I had ever dreamed of and more. It's a hidden gem that makes you feel like you're in a whimsical paradise somewhere other than Florida. The amazing thing about it is that every inch of the venue has natural beauty and you need very little extra decor to make it exceedingly beautiful. Not only that, but the owners and everyone who works there are so wonderful. They are very helpful and easily reachable. I wish I could have a million more events at Living Sculpture Sanctuary. It was truly a dream come true!

Carol

Married on 11/22/2020

I had an amazing Wedding!

Living Sculpture Sanctuary made my dream wedding come true! The venue was beautiful, the staff was amazing and they really cared about making my experience unforgettable. It was the first venue I went to see and it was the only one I went to and booked it right away. I must have visited that venue about 15 times before my wedding because it just felt like home and I didn't want to leave. Everyone there is so down to earth and they open their doors to you as if you are a part of their family. You just feel a connection there . Mary and the staff are the best and I highly recommend for anyone to have a wedding or any other event there. My wedding guests said it was the most beautiful wedding they have ever been to! Not to be biased, but I agree!!! Thank you for everything Living Sculpture Sanctuary!

+ 2

photos

Living Sculpture Sanctuary's reply:

Dear Carol,

Thank you so much for your wonderful words! They bring so much happiness to our lives. We truly love what we do, and nothing make us happier than seeing tears of happiness in our couples eyes. It has been a privileged to host your gorgeous wedding, and you both looked so radiant. You were such a timeless beauty! May your union be blessed with health, happiness and love today and always, The Sanctuary Family

Sydney B.

Married on 11/20/2020

Simple incredible

Wow wow wow WOW..
It's been exactly one week since my wedding and I am STILL breath taken! The staff, the scenery, everything is straight out of a story book and who knew a place like this existed in Davie, Florida?!
All I can say is- go, take a visit, and experience the magic yourselves. My guests are still raving about how gorgeous it was and people who didn't attend wish they were there to see it! Everything is special and meaningful all the way down to the story of the owners and how this place was created. AND it was PERFECT for a wedding during COVID- it's completely outdoor but with covering so all of my guests felt so comfortable with the open- air!
Are you interested?
Send a message