Reviews
5.0 out of 5 rating
Quality of service

5 out of 5 rating

Average response time

5 out of 5 rating

Professionalism

5 out of 5 rating

Value

4.9 out of 5 rating

Flexibility

5 out of 5 rating
99%
Recommended by couples
14 User photos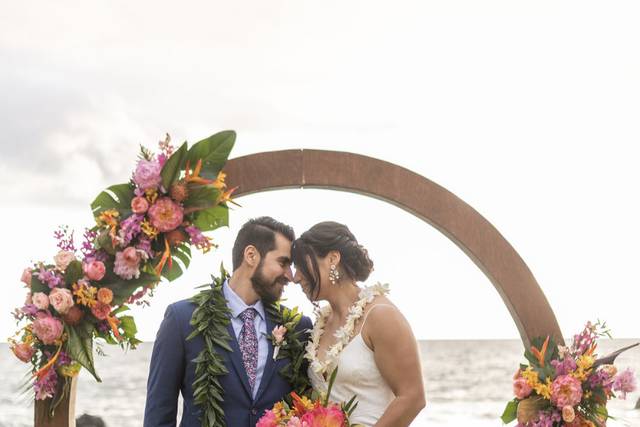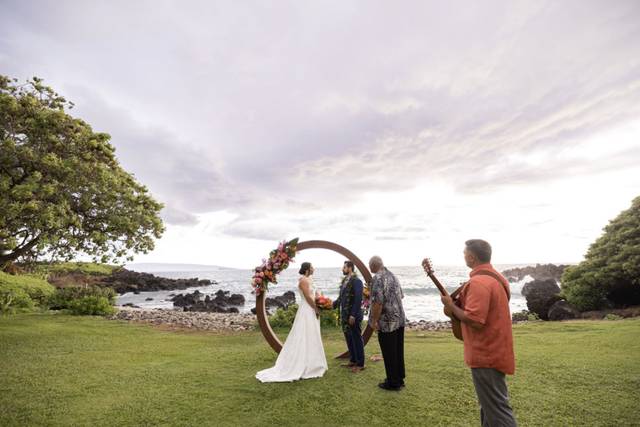 + 10

photos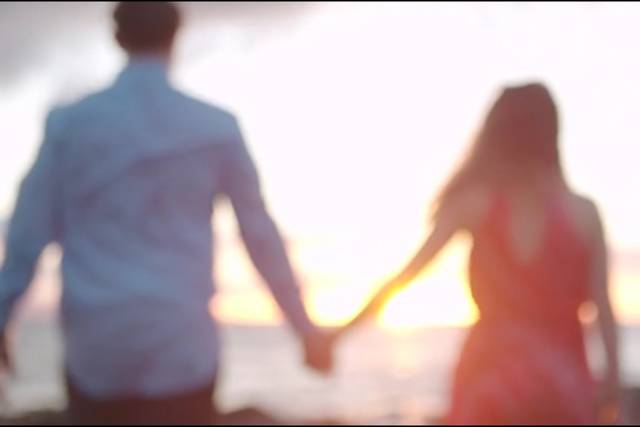 Christine N.

Married on 04/13/2023

Exceptional Work!

We had the pleasure of working with Stephan and his team for our wedding, and we cannot express how happy we are with the results. From the very beginning, we were impressed with their professionalism and warm personalities, making us feel completely at ease throughout the entire process.

The level of communication Stephan and the team maintained was impeccable. They were prompt and responsive in answering our questions, and they kept us well-informed before and after the wedding, ensuring that we knew what to expect. Their professionalism and attention to detail in this aspect were greatly appreciated and put us at ease during the planning process.

When we were searching for videographers, what drew us to Stephan and his team was their emphasis on storytelling. We wanted our wedding film to be more than just a documentation of the day; we wanted it to reflect the emotions and narrative of our relationship. Stephan and his team truly delivered on this front. The way they beautifully and meaningfully showcased our love story left us in awe. They captured the essence of our relationship in a way that felt authentic and deeply touching.

One of the things that impressed us the most was how the team managed to capture all the important moments without obstructing our guests' views. We had attended a few weddings in the past where the videography and photography teams seemed to be constantly in the way, blocking us from fully experiencing key events like the cake cutting and first dance. Stephan and his team, however, were discreet yet incredibly effective. They skillfully captured every emotion, every heartfelt speech, and every joyous celebration while ensuring that our guests felt present and included in the memories.

Stephan is a master at capturing raw emotions, and that is precisely what we wanted to remember most from our wedding day. He knows exactly how to preserve the genuine love and happiness that filled the air on our wedding day. Watching our wedding film brought tears to our eyes, as it transported us back to those precious moments and allowed us to relive the overwhelming joy we felt. Stephan went above and beyond to give us exactly what we wanted, and he even managed to exceed our expectations.

We are absolutely thrilled with our wedding film and cannot recommend Stephan and his team highly enough. If you're looking for a videographer who can skillfully capture the essence of your special day, Stephan is the one. His talent, professionalism, and ability to evoke emotions through his work are unparalleled. We are forever grateful for the beautiful memories he has given us.

Thank you, Stephan and team, for capturing our wedding day so beautifully!

Andrea F.

Married on 10/09/2022

Outstanding service

Stephan was amazing to work with during the pre-planning & post production phase. We were looking for a live streaming option because many of my family & friends were unable to attend & a photographer friend recommended Stephan. After reviewing his website I reached out & he responded very quickly. The contract is very simple & easy to navigate through. He also sends a useful YouTube link to explain the process your guests will experience the day of. Even family who are not tech savvy at all was able to in just one click watch the live streaming. Michael was my videographer the day of. He was professionally dressed, prompt, kind & easy to work with. After one day, Stephan sent over the downloadable live streaming version & made sure I was happy with everything. I highly recommend Stephan Boeker Films for any wedding cinematic needs.

Veronica T.

Married on 08/26/2022

Stunning Videographer - Exceptional Talent

My husband and I were referred to a few wedding videographers at the beginning of the planning process, and Stephan Böeker easily stood out. His passion and commitment to telling a story that is uniquely yours is what drew us to him in the end.

We eloped on Maui, just the two of us, and oh my, STUNNING doesn't even begin to describe the final product by Stephan, or the wonderful experience we had working with him!

My husband and I understood that by eloping with no one else present, it may be challenging to film enough content to make up a wedding video - all of the glitz and glam and commotion that happens throughout a typical wedding would be missing. But even without all that, Stephan found a way to take our simple and intimate wedding ceremony and turn it into a work of art. With just the two of us present, a minister, and a remarkable Maui sunset, the final product highlights Stephan's amazing storytelling ability, done with so much elegance and grace.

From the beginning, we trusted Stephan completely - he managed to balance the cinematic feeling of a professionally produced product, while also staying true to the intimacy of the day. It's filled with emotion that captures the pure joy and love we have for each other and it's something our family will forever treasure.

If you're feeling reluctant about hiring a videographer, this is your sign to go for it, and you will not be disappointed working with Stephan and his team! They're professional, quick to respond to all inquiries, and truly committed to telling an unforgettable story - a story that is not cookie cutter, but rather, is unique to you and the love being celebrated. We're forever grateful to have found Stephan, and we can't recommend him enough!

Are you interested?

Send a message

Ekaterina

Married on 03/04/2022

Best Videographer in Maui

We are absolutely in love with the video from our wedding. Stephan is one of the kindest humans who really takes his work to the next level. We are so incredibly grateful to have these memories to share for life. Stephan was also so helpful when working through our timeline and three (!) locations. Thank you so much for helping create the best day of our life! We 1000% recommend booking him ASAP - you won't be disappointed.

Kylee

Married on 01/27/2022

Incredible Experience

To the entire team at Stephan Boeker films - WOW. WOW. WOW. And THANK YOU! We found Stephan and crew from our wedding planner's recommended vendors. We were interested in working with a videographer that had the ability to provide a live stream for our guests back home as well as a highlight film from the day. We live in Orlando, FL, but got married in Maui, HI, a place we'd never been, but Stephan Boeker Films quickly became the right choice for us. After reading the team bios and looking at the films, we were in love with the team's dreamy, authentic, and stunning film style.

Leading up to the big day, Stephan Boeker Films was very responsive and provided us with an overview of the live stream. We also had the link early enough to post on our wedding website and ensure everything was perfect.

To capture people as their full selves and allow that to come through in film is truly a gift Stephan and Michael have. We couldn't have asked for a better team to capture our day. Stephan and Michael were incredible. Although we'd never met them before the day of our wedding, they made us feel so comfortable. They quietly captured the sentimental moments and allowed for intimate, sweet moments to happen naturally, but they also effortlessly guided us in capturing their artistic visions as well.

The live stream for our friends and family watching in person - WOW again. The video and audio were so clear, and the framing was fantastic to be able to see our emotions. Even the screenshots virtual guests captured were amazing! We're so glad we had the live stream and were blown away by the quality.

The editing of our highlight film is truly breathtaking. The music, the voiceovers, and the beauty of how all of the footage was pulled together still make us cry happy tears because it takes us right back to that special, incredible day. Because of Stephan Boeker Films, we have a truly invaluable work of art that captured the day's love, emotions, and feelings. We are forever thankful we had the opportunity to work with the incredibly talented Stephan and Michael.

Thank you again, Stephan Boeker Films, for capturing our day and giving us a way to relive that day over and over.

Lisa L.

Married on 12/26/2021

Spectacular cinematography!

Stephan and I communicated over several months leading up to my special day. You can imagine how many emails we exchanged throughout that time. In the end, our videos were exactly what we wanted! We highly recommend him❤️ Thank you, Stephan!

Joanna S.

Married on 09/04/2021

True Artist

My now fiancé popped the question on a beach during sunset while we were vacationing in Maui. Little did I know, Stephan was in the background capturing our perfect moment. He was so incredibly easy to work with. He was flexible enough to create a longer 5 minute version of our engagement video, which we will be sharing with our guests at our engagement party, as well as a shorter 1 minute version. The images he captured were unreal. We are still obsessing over them. I wish we could ship him out to Chicago for our actual wedding!

Stephan Boeker Films's reply:

It really was such a pleasure working with Miro to bring this to life. And then to meet you and see all that unfold in front of our eyes, well, what a treat!

Just for the record you absolutely positively CAN SHIP US OUT to Chicago for your wedding!

Christine G.

Married on 04/17/2021

Recommend highly!

We were so happy with our choice to go with Stephan Boeker films for our wedding video and livestream. Stephan made the whole process so easy, and the final product was exceptional.

Thanks to Stephan, we were able to live stream our wedding across the world, and it really made all the difference as many important family members could not attend.

Stephan and his team were incredibly well organized and communication was so easy. When we arrived for our ceremony, he was there with all of his equipment set up and ready to go.

The livestream was flawless. The angles were thoughtful and elegant and conveyed exactly what we hoped. Audio quality was perfect. Stephan had wireless microphones for the members of the ceremony, and the audio came through perfectly. He captured the wedding just as we wished and we couldn't be happier with the result. Turnover for the final video product was fast. We appreciate his work and treasure the videos.

Raymond K.

Married on 11/07/2020

Professional and Perfect!

Stephan's work exceeded our expectations and I am pretty picky and have a lot of requests. His communication, preparation, and work ethic is professional and top notch. Since no one could attend our wedding because of the pandemic, our livestream and video were very important to us and Stephan made everything easy and perfect. I didn't have a wedding planner as I tried to set everything up myself, which is quite a lot of work, but Stephan made everything so much easier. I highly recommend Stephan and am sure he'll make your wedding day even more special.

Stephan Boeker Films's reply:

Yes, you had questions and wanted to vet the service and personnel, but I didn't find it in the least annoying. I love it when people do their homework and get a good sense about what they want and what is just not good enough. So happy we reached your high bar and I hope this is confirmation for other couples looking for this as well.

Cindy R.

Married on 10/10/2020

Above & Beyond!!!

We absolutely loved working with Stephan! The only thing my husband asked for in the wedding was a videographer and we couldn't have asked for a better person. Since friends and family could not attend due to covid, the video was so much more important to share the moments with them. We can't thank Stephan enough for all his help in capturing our special day!

Andrea

Married on 09/18/2020

Amazing work

Stephan and team are wonderful! My now husband and I were already a little nervous as we had to reschedule many times with different vendors and venues and now we were going to be getting married in another state. However, Stephan was kind and made sure to capture things and people that were special to us. Our ceremony was intimate and small due to covid guidelines but Stephan made sure to capture every special moment! He was kind and offered ideas and actions to perform to capture the greatest short film of our love story! Stephan's eye for cinematography was what captivated us to first contract with him! He is pure talent and it comes across in his work!

Debbie S.

Married on 07/10/2020

Absolutely Amazing!!!!

Stephan went above and beyond our expectations with our wedding film. We called him last minute and he was very receptive and accommodating to what we needed. He and his crew were super respectful and extremely professional to us and all of our guests. Our wedding film told our love story so beautifully, we were so touched and will cherish it forever! If you are looking for a film, not a cheesy video, Stephan has such amazing creativity and a wonderful talent of filming and producing a beautiful and romantic story. Thank you Stephan!!

Stephan Boeker Films's reply:

Debbie and David: am I happy you contacted me last minute. I remember, I was at a red light and I saw your email come through. There was no hesitation on this one... I clicked the phone number and there was David on my BluTooth speaker telling me about his wants and needs for a wedding but 6 days away. All roads lead to Simpson: mine definitely did and I couldn't bet happier that we met and got to create something together! Be sure to give me a call so we can enjoy a Titos with a splash of cran + lime. 🤣

Kat H.

Married on 10/15/2019

Perfect Wedding Film

Working with Stephan was an absolute pleasure! Every aspect, from the communication before our wedding ceremony, the great quality of the finished product, how he captured all the small details that were so important to us, and most of all, how he captured all of our emotions in a way that had us and the whole family in tears the first time we watched our film, was complete perfection. If you are looking for someone to capture your special day, look no farther. You will not regret booking Stephan, he will exceed all your expectations!

Stephan Boeker Films's reply:

Aloha Katharina and Oliver! Big mahalo for all your kind words. I recall your wedding like it was yesterday, mainly because both your chemistry was such a delight to capture and put together in the edit.

I hope you are well and I look forward to welcoming you back to Hawaii soon.

Heidi

Married on 07/18/2019

Stephan is Amazing!!

Hiring Stephan for our webcast and wedding video was the best vendor decision we made in Maui. We wanted our friends and family who couldn't make it to share our experience and Stephan delivered! He was great to work with leading up to the wedding. The webcast and video were fantastic. We are grateful to Stephan for preserving our special day and enabling us to share it. Thanks Stephan!!!

Stephan Boeker Films's reply:

You and Kevin Rock! Despite the howling winds, power outages and the accompanying production headaches that come with that, you guys made it all smooth like buttah. Such a delight. Thank you! See you when you visit us again.

Maureen M.

Married on 05/20/2019

Maui Beach Wedding

My husband and I eloped in Maui, but we wanted to make sure we could share our special day with our families back home. Stephan was so fun to work with and very down to earth. He did any amazing job of capturing our wedding at Makena Cove Beach, and I'd be thrilled to work with him again. Highly recommend!

Norman H.

Married on 04/11/2019

Very professional and charming!

When we first saw his Videos we knew he should be the one to shoot our wedding! Not only the result is amazing but also the way he shot it with his kind and very professional attitude. He really caught all emotions spot on and not only we really enjoy seeing the video again and again but also friends and family felt like they took part in person on our special day as the video is so authentic and full of emotions. We can highly recommend Stephan and his team! Hope to see Stephan again at our anniversary :-). All the best, Rahel & Norman

Stephan Boeker Films's reply:

Awww... thank you Rahel and Norman. I mean, I hear "professional" quite a bit, but charming? 😊 I am so grateful we met and got to spend a beautiful Maui morning together to have your wedding and create your memories! Pinch me that I got to do this with you! Aloha!

Heather

Married on 12/03/2018

Great webcasting services

We hired Stephan to help us with webcasting our ceremony back to our friends and family at home. This was a very last minute decision and we were very fortunate that he was still available. He was great with accommodating us, and helping us find the right service for us. Our friends and family back at home said the quality was exceptional, and his shots and footage made them feel like they were on the island with us.

We highly recommend Stephan and his video services, he has a great eye and captures the moments beautifully.

Stephan Boeker Films's reply:

Thank you so much, Heather! It was such a treat to fly out to Kona and webcast your and Mike's wedding. What a special location you choose and how sweet of you to include everyone, including those who couldn't make the trip out. Have a wonderful, wonderful Holiday Season and an awesome 2019 as Mr. & Ms. Dills!

Danielle H.

Married on 10/29/2018

Incredible!

This review is LONG overdue! Stephan is a professional in every way! When I reached out to Stephan, I was ecstatic that he was available on my wedding day! Stephan took my vision and brought it to life in a beautiful wedding film my family and I can enjoy year after year. Communication with Stephan was easy and his response time was quick! If you are looking for a high quality wedding film, call Stephan right now!! Thank you so much for capturing one of the most special days of my life!!

-Matt & Danielle Harper
October 29, 2018
Lahaina, Maui

Stephan Boeker Films's reply:

So great to hear from you, even after a whole year! You and Matt were so wonderful to work with. Thank you thank you thank you!

Maria M.

Married on 10/16/2018

Elopement in Maui

Having decided to elope in Maui, we wanted to have the opportunity to capture the events of the day to ensure that neither of us missed anything and share with friends and family back home in New Jersey. Stephan has an art for putting the love story together. His ability to actionize words with the motion is a true testament of his precision and passion to you. Highly Recommend!

Renee

Married on 10/06/2018

Amazing experience!

We were lucky to have Stephan filming our wedding. Stephan was very friendly and amazing to work with. We chose the simple package (1h). I was late on my big day but Stephan was very patient. He waited until everything was caught. We had group pictures with our guests right after the ceremony. He waited till we finished the group pictures and then got us the post ceremony shots. He is very familiar with the venue so he can always find the best shooting position and angles. Stephan captured all the special moments of our wedding. Turnaround time for video was very quick. Composition, timing and editing are all beyond our expectations. Thank you for helping us catching great memories!

Stephan Boeker Films's reply:

Thank you, Renee and Sean for believing in our craft and creativity. It was such a pleasure being with you and your beautiful family and friends. Much Aloha!

Jean H.

Married on 10/03/2018

Truly and artist!

Stephan was truly an artist. He was super easy to work with and he turned our wedding memory into a beautiful film. I've shared the video with friends and families and they were all brought to tears. I would highly recommend him to other couples!

Stephan Boeker Films's reply:

Jean and Xuyang... what a treat it was to be with you on your special wedding day in such an incredible setting at Four Seasons Resort Maui. You two almost "filmed yourselves." ;) Look me up should you ever return to Maui on vacation!

Shelby C.

Married on 09/13/2018

Wedded Bliss

We were completely blown away when we watched our wedding video for the first time. To the quality of the footage and sound, to the way they encorporated the music we selected.. it was everything we dreamed our wedding video would look like. I find myself watching and rewatching all my favourite moments. I can't thank Stephan enough!

Konnie

Married on 08/11/2018

Stephan is the one!

If you're considering Stephan to be your wedding videographer, look no further! We could not be happier choosing Stephan and his team to film our wedding day and can't recommend him enough!

We decided to go with Stephan Boeker after pouring through tons of online reviews and research. One reason we decided to go with Stephan was that other highly reviewed videographers we considered took on many clients and we felt that due to the sheer number of clients, the craft was not there. Generally, those videos felt more like a music video montage of happy people at a wedding. When watching all the various wedding videos online from various Maui wedding videographers, it became obvious that other vendors follows a cookie-cutter template for the videos they make and it didn't feel as personalized to the couple.

Stephan, on the other hand, took the time to sit down with us to hear our story about how we met, intimately learned our background and what we wanted most out of our video. We were in touch for more than a year before our wedding and Stephan was so pleasant to work with. He even sent us helpful tips on how to write our letters and vows to tell our unique story. If it isn't clear from the other reviews and his website, his attention to detail and focus on the story of the couple in the video creates a timeless video that will stand the test of time, technology and trends.

We got the 6 hour package, added on raw footage and 4K. We ended up adding another hour day of the wedding for a total of 7 hours. It was so fun working with Stephan on our wedding day as he made it natural and effortless. Our Instacut was purely magical and the feature film was beautifully edited to help us relive the day over and over. I look forward to watching them every anniversary for years to come :)

Stephan Boeker Films's reply:

Hi Konnie and Jesse!

People are all so different and what gets me jazzed is when I get to listen to each unique one. Yours was something totally different and the way you are is so fun and sweet together made creating your film such a treat. From story discovery to the final touches of the color, it was fun the whole process.

I'm so grateful that you see just what makes us different from the other choices out there. Thank you for highlighting that difference!!!

Anytime you're back on Maui, gimme a holla and let's have a drink!


Michael

Married on 07/21/2018

Stephan and his team created a stunning wedding video for us. I am incredibly impressed with the quality of their footage and the awesome shots they captured. They were never intrusive and worked wonderfully with the wedding planner and wedding photographer.

Rachael

Married on 05/15/2018

Enchanting

Can't say enough good things about Stephan and Chris! They were both phenomenal to work with! Beyond happy with all of the wonderful video clips that Chris captured for our wedding at beautiful Makena Cove! I had questions and special requests prior to and after the wedding and Stephan was extremely helpful, accommodating, and prompt getting back to me! This team is top notch and I am thrilled we picked them to work with us on our special day!
Are you interested?
Send a message