Reviews
5.0 out of 5 rating
Quality of service

5 out of 5 rating

Average response time

5 out of 5 rating

Professionalism

5 out of 5 rating

Value

5 out of 5 rating

Flexibility

5 out of 5 rating
100%
Recommended by couples
Awards
4 User photos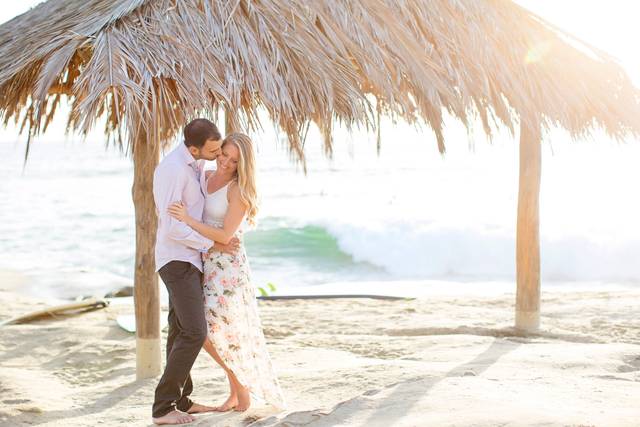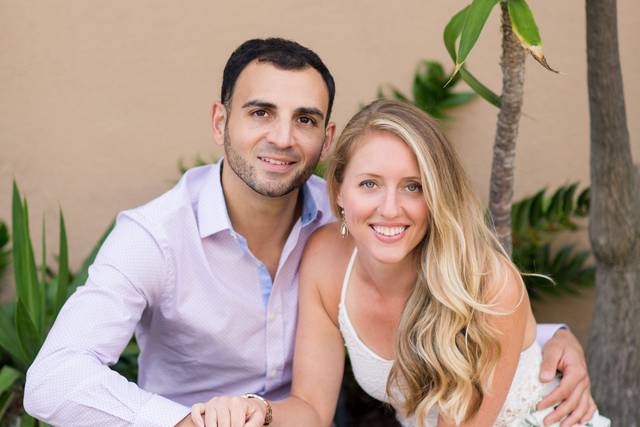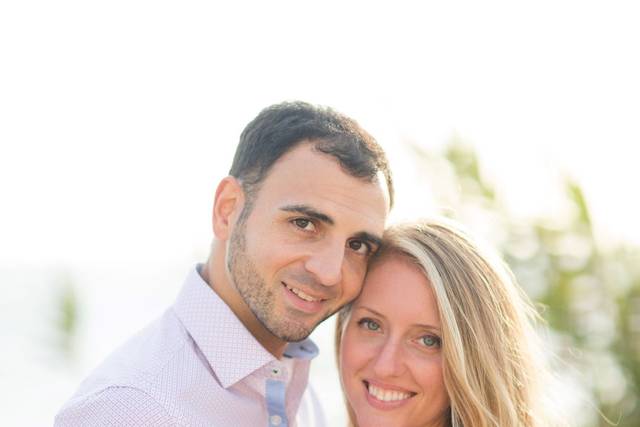 Adrianne

Married on 10/13/2018

If I could put 1,000 stars, I would! Danielle, at Limefish Studio, took our engagement photos in La Jolla, CA this fall and they are nothing short of A.M.A.Z.I.N.G.!!! I can't even choose which ones are my favorite to feature in this review, there are so many fabulous shots. Danielle truly captured the beach-y, soft vibe, and glow I wanted (and LOVE) in these photos. Before the session, Danielle communicated every detail with us to be sure we had the location that was perfect and all of our options mapped out for variety. During the session, I was overly impressed with her ability suggest a variety of poses and to help us feel natural and relaxed during the shots. The whole engagement session felt care-free, fun, and just "us." The photos still take my breath away and look like they are straight out of a magazine. I am so grateful to have these gorgeous photos that capture our love so beautifully.

Maggie

Married on 12/31/2017

Danielle is not only an amazingly talented photographer, but she is kind and friendly and truly made my husband and I feel at ease in front of the camera. Danielle and LImefish Studios were recommended to me by a friend, and after I saw their gorgeous engagement photos I knew we were so lucky to be working with Danielle too. With our wedding package, a complimentary engagement shoot was included which was amazing. Danielle traveled to DC in the beginning of March and even though it was freezing that day she was so bubbly, professional, and patient with us. She made us feel so comfortable in front of the camera and made it almost impossible for us to choose a favorite to use for our save the date! Leading up to our wedding day, her organization and timeline was so valuable, it helped keep all out vendors and bridal party on the same schedule. She kept the day running smoothly and was amazing at finding beautiful spots for our first look, bridal party photos, and portraits even though she'd never worked at our venue before. Danielle was truly a joy to work with and I couldn't have imagined this experience without her. She is so unbelievably talented and we look forward to keeping in touch and continuing to work with her in years to come!

Erik

Married on 09/30/2017

Danielle, the owner of LimeFish Studio, was phenomenal and an absolute joy to have as our wedding photographer. We used her for both our engagement photos and day of wedding photos. My wife had very high expectations and Danielle far exceeded those expectations, something I didn't think was possible. She was incredibly easy to work with, very responsive to emails, willing to chat over the phone and often provided helpful tips/recommendations on the wedding day timeline and insights from her past wedding experiences. As a groom, ensuring your wife gets a great photographer is stressful. My wife had an instant connection with Danielle after the first call and actually thanked me for such an amazing recommendation. In addition to the photography, Danielle designed a map of the town we were married in to use in our wedding invitations and hand painted a signature cocktail sign for our reception. She went above and beyond for us and is truly an amazing talent. After seeing our amazing engagement photos, several of my friends asked who we used and are now using Danielle for their wedding photography and family portraits. I would recommend Danielle to anyone and plan on using her in the future!

Are you interested?

Send a message

Kayla

Married on 08/26/2017

Danielle was a joy to work with! She was our phograher for our engagement photos and wedding day photos. She was so kind and captured moments we didn't even know happened. She is able to make you feel comfortable taking those more romantic photos (we are not that kind of a couple) and they turned out better than I could ever imagine. We are both so impressed with the details and special moments that she captured. Photos during our reception of our families and friends are priceless. I highly recommend Danielle (Limefish Studio) for any photography needs you may have!

Lauren

Married on 10/06/2016

Working with Limefish for our recent destination wedding in Destin was effortless and stress free! Danielle captured every aspect of our wedding and helped showcase our love story perfectly. Everyone who sees our engagement and wedding photos absolutely falls in love with them! Danielle has an eye for detail and made our photos feel and look natural, unlike so many other staged wedding photos. She helped us think about wedding day details we didn't even think of and worked with us to create a timeline that helped keep our wedding day organized and running smoothly. She highlighted the amazing Florida scenery in every photo and paid attention to all details, big and small, from the sunset and wind to seagull "markings" on the dock. I have been to so many weddings where photographers aren't able to work with the natural flow of the wedding events and celebration causing their priority of taking photos to overrule the importance of cherishing every moment of your wedding day. Danielle was there every step of the way, but blended in with our guests. This resulted in our wedding photos being completely natural capturing the pure joy of the day, which we was so important to us! Some day when our life together as husband and wife transitions into a family, we will definitely use Limefish Studio again to capture the next chapter of our lives!

Marilyn

Married on 07/16/2016

Danielle and her team at Limefish are beyond amazing! Not only is she an extremely talented artist (and not just behind the lens of a camera mind you but she rocks all sorts of graphic and art related avenues - check out her Etsy store!) but she is one of the sweetest and most genuine people I've ever had the pleasure to work with. When you hire her for a wedding or event, or work alongside of her as another wedding vendor, you will undoubtedly receive a professional, flexible, mindful and creative experience. I cannot wait to work with her again soon!

Jake

Married on 07/16/2016

Limefish Studio not only provided an amazing set of engagement and wedding photos but their level of service and attention to detail helped ease the stress of planning a wedding. We worked with Danielle who went above and beyond to organize our engagement photo shoot, help set up our wedding timeline (and thank goodness because we had no idea where to start with this), and make sure that every important detail of our wedding was captured in our photographs. I cannot imagine planning a wedding without someone like Danielle taking care of the photography.

I can't say enough wonderful things about Danielle, the owner of Limefish Studio. She's incredibly talented, very thoughtful, so kind and SUPER efficient at what she does. We got married on May 21st, 2016. We built a custom package that suited our needs and she responded with a very reasonable estimate within a couple of hours. The pre-wedding questionnaire and emails made the day of seriously stress free and seamless. She also did a custom guest book globe that is gorgeous! I was blown away with how she brought my (complicated) ideas to life....and last minute at that.

I spent a few weeks and many, many hours researching the perfect person to capture our big day and I couldn't have chosen anyone better! I knew before I met her she was going to meet my super high expectations but had no idea she would exceed them like she did. My family commented how nice and speedy she was; no minutes were wasted and that's important on your wedding day.

If you're on the fence about a photographer, check out her blog. She's amazing!

Jan

Married on 05/21/2016

Having Danielle as our wedding photographer was the best choice ever. Not only were the pictures excellent she is a true pleasure to work with. As you know the day can be a bit stressful. Danielle arrived early and took charge. The result was MANY very genuine beautiful photos that we will enjoy forever. I highly recommend Danielle and Limefish.


Sarah

Married on 10/24/2015

My husband and I can't say enough wonderful things about Danielle and Limefish Studio. She truly loves her job and it shows through in her work. The way she focuses on tiny details, like helping me figure out a timeline for the wedding which would get us the lighting we wanted in pictures, put my parents, husband, and I at complete ease and allowed us to all enjoy the wedding day without a worry. From getting ready to our sparkler exit she was there for it all and captured our day beautifully! She continuously checked in with my parents, Edward, and I throughout the wedding day to make sure everything was going smoothly. She also works hard to give each couple what they want and loved hearing ideas from Edward and I about what we were looking for in the pictures. Danielle has a beautiful aura that makes working with her fun and easy. You won't regret it if you go with her as your photographer : )

Chelsie

Married on 08/29/2015

Danielle is amazing! Her attention to detail created memories that will last a lifetime and have allowed me to go back and look at our wedding pictures and relive the entire day all over again. She is so much fun to work with and I was 110% pleased with everything! She was so responsive to me from the very beginning and aimed to please and make me happy. I highly recommend Limefish Studios for any of your photography needs!

Summer

Married on 08/15/2015

Danielle was amazing, she was willing to work with me on my package to make it best suit my wants and needs! I would recommend her to a friend. Our photos came out absolutely lovely and she was patient with our crazy bridal party and large and disjointed family group!

Ayla

Married on 06/23/2015

She's an excellent photographer and great to work with.

Liz

Married on 05/24/2015

Danielle is an amazing wedding photographer, I only have positive things to say about my experience in working with her. My husband and I were both pretty nervous about being photographed professionally, but we both felt so comfortable with her from the engagement shoot to the wedding day photos. On our actual wedding day, Danielle caught some amazing photos, and it never felt like she was intrusive. She worked beautifully with out videographer and was so accommodating! Additionally, I loved the style of her editing, the photos looked natural and not over polished. You will be so happy with her work!

Ashley

Married on 03/20/2015

Danielle you are so talented!! Not only did our engagement pictures come out better then I could have imagined, but you made the whole experience so fun for us! The turn around on the pictures was very quick and the prices were extremely reasonable. Overall, we just could not be happier! I can't begin to thank you enough!!

Danielle did a wonderful job with both our engagement photos and our wedding, my new wife and I will treasure these photographs forever. She overcame the challenges of a destination wedding to a foreign country, being far along in her pregnancy, and an outdoor setting with constantly changing conditions in order to help record memories of our special day. Danielle's work far exceeded our expectations, I wouldn't hesitate for a moment to recommend her. I am lucky to know her both as a photographer and as my new sister in law. Thanks Danielle!

Rachel

Married on 05/03/2014

We absolutely loved our wedding photography by Limefish Studio! Danielle was a dream to work with through our engagement shoot and pre-wedding planning. On the big day, she was calm and flexible, but also made sure to get the great shots! Since the wedding, she has taken some gorgeous family portraits for us and we will continue to use her!

Danielle was awesome for our engagement session and even more so for our newborn session with Madelyn. She certainly knows her way with making the little ones comfortable. The picture quality is amazing and certainly capture the fleeting moments of a newborn since they grow and change so fast. Thank you again for a great experience!!

Danielle is such an amazing photographer and artist! Her love of art in general has carried over into her photography style, making her unique! I love her eye for detail and how comfortable she made everyone feel! She was able to capture our true personalities and make our photos uniquely us.

Danielle is an exceptionally talented and extremely capable photographer! My hubby and I are both a bit shy and were nervous about being the center of attention on our wedding day. Danielle made us so comfortable, we were able to relax, live in the moment, and focus on what was really important about that day. The results were some of the most touching, honest and unfiltered images of human emotion that I've ever seen. Her attention to the details, her ability to capture the little nuances, to find the right lighting, and the most flattering angles speaks to her depth of knowledge and skill. She was tactful and diplomatic about family situations, offered very fair pricing for her work, and provided us with the final revised images in very little time. I cannot recommend her enough.

Heidi

Married on 05/27/2012

"Danny and I were aiming for a simple wedding and engagement without much fuss, but when we found out our friend Danielle would be willing to do engagement photos, we were all about it! Quickly we began brainstorming places that were meaningful to us both. With the locales of the elementary school I work at, the downtown mall of Charlottesville (where we found each other), The Paramount theater where we volunteer, and the farm (which is the locale for our May wedding), these turned out so personal. It was hard to choose a favorite - or even three!! - but Danielle somehow seemed to capture "us" a midst our newbie modeling and chuckles at ourselves. We have them to cherish forever in a sweet little book to share with our friends and family at the wedding. Thank you for making the process so easy and comfortable! The pictures really are quite beautiful and reveal how happy we both are to be with each other. Thank you for capturing!"
Are you interested?
Send a message