30 Reviews
Recommended by 100% of couples
Quality of service

5 out of 5 rating

Average response time

5 out of 5 rating

Professionalism

5 out of 5 rating

Value

5 out of 5 rating

Flexibility

5 out of 5 rating
3 User photos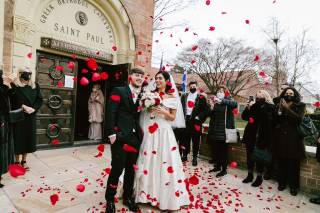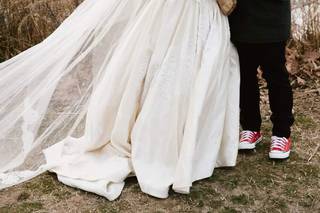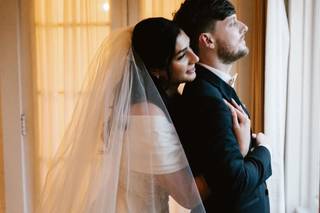 Sabrina

Getting married on 09/10/2023

Laura Ryan Photography A+++++ I found Laura Ryan on liweddings.com, and will be forever grateful. Laura is a doll. She was easy to work with, very patient with all my MANY questions, and made us feel like we knew her forever. I just finished selecting the photos for our album, a VERY daunting task given the 1800+ awesome pics Laura gave us to choose from, and I can't wait to see how it comes out! Photography was so important to us and we knew from our first meeting that Laura would be perfect. Also, her assistant and second photographer were as professional and pleasant to work with as Laura. And Aly took some beautiful shots, too. All in all, we couldn't be more pleased and whole-heartedly recommend Laura! All photos in my photo album are by Laura Ryan Photography.

Maria K.

Married on 01/15/2022

Dream Wedding Photographer

I cannot even begin to explain how amazed we are at our experience with Laura! What a pleasure she was to work with. Her professionalism was exceptional, she was fun, energetic and an absolute ball. My husband and I could tell she was really having a blast taking our pictures and was in her element! She took out all her tools and techniques and really made art! She is not your average wedding photographer, she is an artist and you can tell by the way she captures your special moments in such a dreamy way. My maid of honor who is also getting married next year asked for her information at the end of the night and contacted her! I had guests asking for her information! She even gave us hand warmers when we took our pictures in the coldest weather! I told Laura to do what she wanted for our pictures and she went absolutely above and beyond. Cannot wait to have her at more events of ours in the future. There is no one my husband and I would rather have capturing our special moments than Laura! We cannot thank you enough!!!!!

Jane

Married on 09/08/2018

So happy we chose Laura to be our photographer for our wedding. She was perfect. From our first phone conversation to the end she was great. She knew exactly what I wanted and captured all our special moments. She made us feel relaxed and have fun with all the posed photos. During our reception Laura and her assistant were hardly noticed but everywhere all at once. Thank you Laura for everything!

Are you interested?

Send a message

We contacted Laura only one month away from our wedding in need of finding a photographer quick, since ours basically bailed on us. Laura was immediately professional, friendly, and responsive. On the day of, she jumped right into action, no frills, bells or whistles, which we loved since we were sort of running late, and all day she had a very professional demeanor. She was exactly how you would want your photographer to be: a fly on the wall capturing all the best moments; I barely even remember seeing her! We got 4 photos as previews a few weeks after the wedding, and about a month and a half after, we got the full set. There are something like >1500 photos and they are ALL INCREDIBLE. They have such a raw, genuine feel and we are blown away by the quality. The biggest complaint we have is that there are so many good photos and it has proven REALLY difficult to go through them all and choose a selection for an album, posting to Facebook, sharing with friends and family, etc. But this is obviously a good problem to have. We would hire Laura again in an instant and recommend her to anyone!

Alina

Married on 08/04/2017

This past August, Laura shot our wedding in Central Park as well as our reception the next day. She was a fabulous photographer in every way. Very professional and attentive and easy to work with. Even better were the photos we got just a month later. We loved all of the special moments Laura captured, the smiles and laughter and people engaging with each other. The images were natural and spontaneous. Even for our posed portraits she managed to capture the "in between" moments, when people were looking their happiest and loveliest. We can't say enough wonderful things about the photos and are so happy we chose Laura because now we have amazing keepsakes of our wedding weekend for years to come. Thank you Laura!!!

Laura did an amazing job on our wedding photos. We had a cold, windy day in early October and she made our photos look so cool with wind-swept looks and bright images despite the day. She made everyone feel comfortable to work with and our pictures look like we are all having the times of our lives. Her and her team were troopers that day and delivered our images in a timely manner. We highly recommend Laura for future events!

Jessica

Married on 07/19/2015

Laura Ryan is not only a close personal friend and coworker, but I am also lucky enough to be able to call her my wedding photographer. She has photographed the weddings of one of my best friends, as well as one of my sisters, and now it's my turn! She is incredibly professional, experienced, and personable. Her many years in the business has given her a wealth of knowledge that expands beyond photography, so she often has excellent advice to help make the day run smoothly and look beautiful. I know I can trust her judgement and that I won't have to worry about how my photos will come out. She is a photo-ninja and manages to capture every special moment and can even make people who are typically not photogenic look gorgeous. I can't wait for her to photograph my special day!

Stephanie

Married on 07/11/2014

I was extremely pleased with the services from Laura Ryan Photography. Laura was quick to respond to every email that was sent. We went with an associate photographer, Vanessa, who was very professional on the day. We received our photographs within a month and they are amazing! We couldn't be more pleased with the final product. Vanessa was so creative and really caught us as the Bride and Groom in such a great way. I would strong recommend Laura Ryan photography to any bride. Great company!

Laura is an incredible photographer. My family and I have used her for weddings, engagement shoots, etc. Laura is so responsive, and easy to contact. Many times she easily scheduled meetings with me just to touch base about my wedding vision and timeline. Laura also does a GREAT job of taking control when necessary at weddings. There are so many times that you need someone to be assertive and put folks where they need to go for pictures. Laura does just that, in the most loving way. Her work speaks for itself, and is of the GREATEST quality. I cannot wait to continue working with Laura in the future!

Christina

Married on 11/11/2012

We are so happy to have chosen the extraordinarily talented Laura Ryan to photograph our wedding day. Simply looking at her portfolio left little question as to who we would choose for a photographer on our wedding day. Her photo-journalistic, nostalgic, and timeless style of photography was exactly what we were looking for and exactly what has shone through in our wedding photos.
Flexibility was also a characteristic that had especially stood out to my husband and I, having had to change the location, date, and time of our wedding due to Hurricane Sandy. Laura Ryan kept in constant contact with us throughout our change of plans, and was incredibly supportive despite the catastrophic surroundings.
On the day of the wedding, Laura and her assistant remained professional, funny and unobtrusive. Our entire wedding party and family noted that her presence was wonderful- she did not force us to do uncomfortable poses, and she captured so many beautiful moments that we may have not otherwise seen.
Our photos were delivered unmarked on a website in a little more than a month, as well as a DVD of our images. Laura's prices are extremely reasonable given her talent.
I will forever recommend and utilize Laura Ryan Photography.

Danielle

Married on 10/20/2012

I <3 Laura Ryan!
Laura photographed my wedding, and she was the FIRST vendor we hired because once we saw her photos (and even more so once we met her), we knew she was the perfect photographer to work with.
Her style of photography is amazing - she makes even posed photos seem natural and not stiff, she finds beautiful light and pops of color, and she somehow just captures the joy and essence of each moment. Laura is professional, creative, confident, and fun! She was so responsive from the first email inquiry we sent. It felt like she was as excited about our wedding as we were. We had quite a long wedding day, and the entire time Laura was energetic and enthusiastic. She was the perfect amount of in-control and attention-grabbing when she needed our focus or that of our families/wedding party for the more formal shots, and then inconspicuous during the rest of the time for the candid shots. The photo booth she set up at the reception was awesome too, our guests had so much fun with it!
When we got the proofs, my husband and I were beyond excited and pleased. There were SO MANY amazing photos. She captured ALL of the memories for us from the best day of our lives. We felt even more sure that Laura's fee was worth every penny - it wasn't just a day-of service that she provided, but honestly a life-long investment. We feel so grateful every time we look at our photos and show them to our family and friends.
We also loved the professional wedding album we got through Laura - it is beautiful and the quality is outstanding. She was really flexible and understanding when we took longer than we should have to decide on which photos to include in the album (it was so hard to choose from the hundreds of gorgeous shots she took!)
I wholeheartedly recommend Laura Ryan for all your photography needs!

Katherine

Married on 12/11/2011

Laura Ryan Photography was not only wonderful to work with, but also documented our day realistically, beautifully, perfectly. Laura, of course, captured the major events of the day, but - just as importantly - she captured small, intimate, and candid moments that told the real story of our day and those who shared it with us. Her photojournalistic style was exactly what we were looking for and allowed us more time to spend with our guests rather than posing for stuffy, prefab photos. She did, however, gladly work with us to take advantage of some fun, once-in-a-lifetime photo ops with our wedding party! We continuously receive amazing compliments on our wedding photos and are always asked for a referral - which we are more than happy to provide!

Laura Ryan Photography's reply:

Thank you so much!!! I equally had a fantastic time at your wonderful wedding!

Laura

Married on 11/11/2011

From our initial meeting, Laura Ryan and I just clicked. She did not have an easy job as we had two different ceremonies in two locations in a matter of hours. Each time I met with Laura to go over the details/timeline I felt more confident that we had selected a great photgrapher. After seeing so many gorgeous images from our big day, I'm grateful to Laura for all of her hard work. She remained calm and even helped pin my veil during the crazy winds that we had prior to the ceremony in an outdoor park by the water. She was able to capture so many details from our Hindu ceremony and people's excited expressions. Laura is someone who can really adapt to any day or situation and find wonderful alternatives when things don't go quite as planned. What also makes her a great photgrapher to work with is that she is just a very nice person who wants to make the bride's life as easy as possible throughout the crazy planning process. She's extremely talented and I'm so very glad to have hundreds of images that I just love to look back on and smile.

Kristen

Married on 10/16/2011

Laura is beyond talented! We just got our pictures and they are amazing! Laura captured every detail of our wedding. She is truly an artist and we are so happy that we chose her. It will be so hard choosing which pictures we will frame and put in our album.

Kelly

Married on 10/03/2010

From beginning to end we had a great experience with Laura Ryan. We knew right away just from looking at her site that we wanted her to be our photographer and we definitely made the right decision. We now have absolutely beautiful engagement and wedding pictures that we love and always get compliments on. She was great to work with as well and it was a real comfort having her there the day of the wedding. She went above and beyond as well when we went to the beach to take pics- literally climbing out onto the jetty with us! She is awesome and super talented!!

Sabrina

Married on 06/11/2010

I had an absolutely incredible experience with Laura Ryan Photography. As soon as I met Laura I knew that I wanted her to shoot our wedding. She's sweet and professional. She's also extremely talented. Definitely not your typical wedding photographer. She's got her own formula that truly works. She captures beautiful moments in the most obscure and non-instrusive way. My friends have been complimenting me left and right about the beauty and natural feel of my wedding day pictures. After our wedding, Laura took "Day after" photos of us at the beautiful Coney Island theme park. I was TOTALLY BLOWN AWAY with how creative and bold her pictures were. I felt like I was flipping through a magazine shoot while going through my own pictures. Overall a fabulous experience with a very talented photographer!!

Kelly

Married on 11/02/2009

Laura was both pleasant and professional. I am glad that she was there to capture my special day. I am thrilled with the photos and highly recommend her.

Jen

Married on 10/03/2009

Laura is an amazing photographer and a consummate professional. We are lucky to have found her! Between her and the second shooter (Joe was also amazing), we received over 2,000 photos. Her creativity and eye for capturing the moment are evident in the wonderful photos we have. I highly recommend doing a "trash the dress" shoot with Laura because we got some of my favorite pictures that day. Very non-traditional and artistic which was exactly what we were looking for!! We just received our album and have been showing it off! We received so many compliments on it and will cherish it for years to come!

Julie

Married on 08/16/2009

Laura was extremely flexible and responsive to our preferences and concerns throughout the entire planning process as well as the wedding day itself. She was game for anything and was also very un-intrusive throughout the day so we never felt as if there was a camera in our faces. Laura is a gifted "people-person" and we felt immediately that we had a relationship with her, and that she was part of the wedding, not just a disinterested onlooker. I think the relationships she establishes adds a lot to the warmth and whimsy we see in her photos. All of our friends and family love our pictures (as do we!). All around, I would recommend Laura to my closest friends. A+!!

Tiffany

Married on 07/12/2009

Laura is absolutely FABULOUS! I had problems with the original photographer I had booked and I called Laura relatively close to my wedding date; she was available and willing to shoot my wedding with no problems. She showed up on time, early even, and was awesome. She's really friendly and easy to talk to. Our bridal party and even some of our guests commented on how comfortable she was to interact with. To top it all off, our photos turned out even better than I could have hoped for. There were over 1200 of them to choose from and I liked every single one of them. When I first saw her portfolio, I liked her creative style and unique point of view and the way in which she is able to capture the emotions of the day and she did exactly that for our photos too! I have not one single complaint about Laura. I would highly recommend her to anyone.

Rachel

Married on 07/10/2009

Laura is an amazing photographer. She is very professional and great to work with. Our pictures and album are absolutely beautiful and we will cherish them forever. I would recommend Laura to every couple that wants amazing pictures that are extemely artistic!

Kate

Married on 04/25/2009

Laura Ryan is a most professional and exceptional photographer, yet she makes you feel totally at ease. I had seen her photographs online, and hoped that we would connect in person. I need not have worried at all - she was so easy to talk to and get along with that I knew instantly that she was the photographer for us. Not to mention, the woman is a total natural. It took us months just to narrow down our photos to fifty for our album. There were honestly 400 that I would have framed in an instant. Laura is the real deal, and if you're looking for something that is not just your run of the mill posed wedding album, you will certainly get it with her. She has an unparalleled eye for this sort of thing.

Stephanie

Married on 11/01/2008


Laura Ryan was the photographer for our wedding in 2008. We met with numerous potential photographers and ultimately selected Laura because of her attention to detail, her comprehensive style ranging from artistic to traditional, her enthusiasm for her work, and her professionalism. Laura exceeded all of our expectations for our day.

First of all, Laura came prepared. She made sure that she had a complete list of all of the key individuals whom we wanted photographed and the grouping of pictures that we wanted taken in advance of the day. She was diligent about making sure they were all taken so that we did not forget any of our important pictures during the course of the day. She had all of the necessary equipment on hand so that there were no delays in switching cameras, lenses, and batteries or trying to get the right level of light for a shot. She and her assistant for the day interacted very well.

Second, Laura and her assistant did an excellent job of "blending into the background." While we certainly were aware of her presence, she never interfered with the proceedings or forced any shots. Everything felt natural and relaxed.

Third, Laura has a true passion for her work. She was genuinely excited throughout the course of the day and constantly communicated with us as she took more of the "set shots" to ensure that we knew what she was trying to accomplish with each picture. Also, her unsurpassed creativity is an absolute asset as throughout the day she captured so many innovative off the cuff pictures with different poses, angles, exposures, and perspectives.

Fourth, when we received our pictures we were impressed by the outstanding quality and mixtures of styles in the various shots. Laura's dynamic use of light and angles in the photos created a vivacious and beautiful visual retelling of our wedding which complemented the more traditional posed shots.

Laura also provides a tremendous value for the quality of her work product. When compared with the vast majority of other photographers at her price range, you cannot find anyone of similar quality. And to get the quality and expertise that she possesses, in most cases you will have to pay many thousands of dollars more. Moreover, one cannot put a price on the positive demeanor and ease with which it was to work with Laura.

Laura is fun, friendly, and absolutely fantastic! We highly recommend her to everyone!!!


Melissa

Married on 09/12/2008

Laura was attentive to what we were looking for (creative, more artsy type pictures) and diligent in producing our albums, from the time she spent preparing the images to the suggestions she made on layout, etc. Laura's creativity shines in her photographs. She truly captured the beauty of our wedding day - when you look at the pictures you feel right in the moment! Even with the rain (which forced us inside instead of in a garden outside) Laura was able to capture such beautiful shots.

Kelly

Married on 09/05/2008

She is an absolute dream! Not only is her work amazing, she offers so much assistance and advice beyond photography. She even sewed my mom into her dress when she had a wardrobe malfunction prior to the service. She is just a rockstar!
Are you interested?
Send a message