Reviews
4.8 out of 5 rating
Quality of service

4.8 out of 5 rating

Average response time

4.7 out of 5 rating

Professionalism

4.8 out of 5 rating

Value

4.9 out of 5 rating

Flexibility

4.8 out of 5 rating
96%
Recommended by couples
18 User photos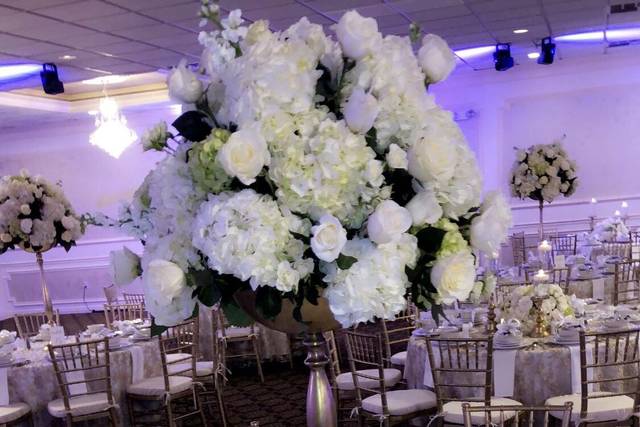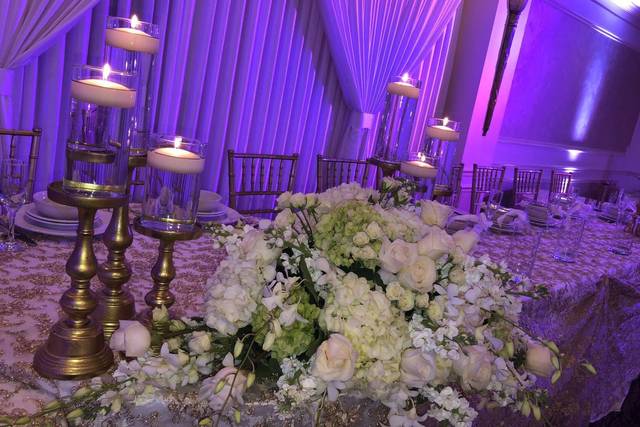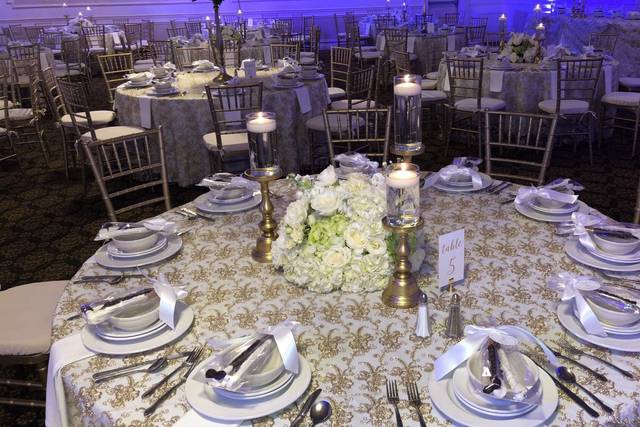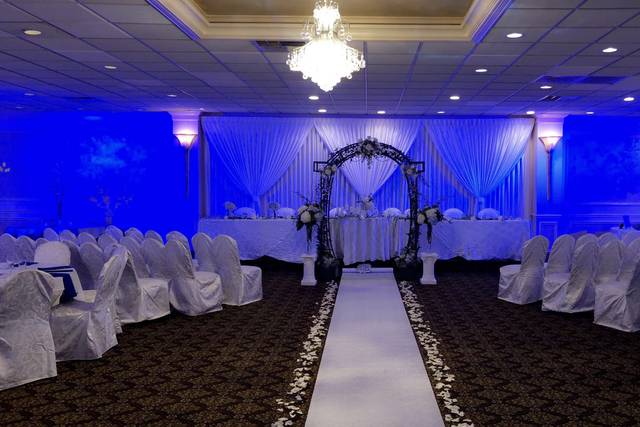 + 14

photos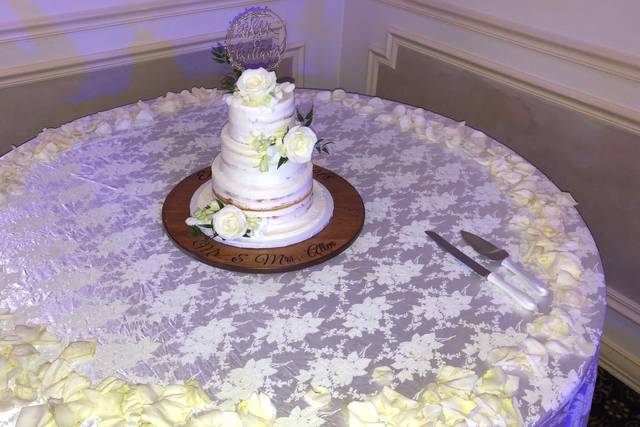 Alyssa E.

Married on 11/14/2020

Awesome service!

My fiancé and I are still in the beginning stages of wedding planning but everyone at Lakeland Manor has truly been so great!

Jessica S.

Married on 10/26/2019

An amazing venue!

Lakeland Manor exceeded our expectations for our wedding reception. Having a private hall with an elegant style, linens, and uplighting was defiantly something that appealed to my husband and I. The staff members are kind, professional, and helpful. You can tell they all take pride in what they do. Our event coordinator, Dominique did an excellent job making sure everything was to our liking. Since our first meeting. She was always available to answer questions we had and advise. She also went above and beyond setting up for our reception down to every last detail and made sure my husband and I had some food AND desserts to take home and enjoy. Lastly, the food is delicious! The chef was able to accommodate all of our guests dietary needs; which is greatly appreciated. Appetizers, A family style meal, and late night pizza left our guests feeling full and pleased! I highly recommend this venue. Thank you to all of the staff who contributed to making our wedding celebration a great one.

Chris

Married on 10/26/2019

Best in the city

I cannot wait to have my wedding here on October 26, 2019 the way they treat you is phenomenal

Are you interested?

Send a message

Taylor

Married on 10/19/2019

My family had Easter brunch here for the first time this year. We were all extremely impressed! The hall is beautiful, the staff members were professional and friendly, and the food was amazing! We will definitely be making this our annual Easter spot! ???

Lakeland Manor's reply:

Thank you for taking time to write your review. We put our heart and soul into every event we run and are happy to know you, and your family, enjoyed easter with ours!
Its reviews like yours that let others know how much you loved our services. We hope you enjoy our Easter Brunch even more this year.

Jamie

Married on 10/28/2018

Lakeland Manor is much more than a banquet hall, they're the perfect place to plan any event!

I called Lakeland Manor to get info about my wedding, and found out they have a special package if you book both your wedding and shower this month. It only got better when I found out they offer uplighting, down lighting, beautiful linens, and amazing desserts all complimentary! How do I beat that, along with the personal touch Nicole, and Shawn, bring to your wedding plans.

They make the process so simple, and I know my vision for my day will be perfect. Every request I have, including my grand entrance complete with champagne and appetizers, I'm told "we can do that!".

I just booked with Lakeland Manor today, and I love knowing that Shawn/Nicole are handling every detail of my wedding.

I will update my review as more happens, but I am nothing but confident they will make this my best day yet.

Lakeland Manor's reply:

Hi Jamie,

We're personally excited to make your party perfect. Its a very special day you're planning and we understand that. Thats why we make sure that we can go above and beyond to make your vision come to life. You, and your fiancé, are a pleasure to work with. You, and your Fiance, are a great example of love, trust, and commitment. We can't wait for your Wedding day!


Lena

Married on 10/20/2018

Outstanding

I attended a wedding on 10-20-2018. The service and quality of the menu was Outstanding. I have never attended a wedding with white glove service like Lakeland Manor does. The food was talked about at the wedding and is still being raved about. It wasn't even my wedding and I felt like a princess with the way that they treat you. It has been a long time since I attended a wedding that literally had a 5 course meal. All the way from the cheese tray, veggie tray, hot appetizer, Italian wedding soup, to the 2 different kinds of pasta and the chicken marsala that was out of this world amazing. I wasn't only impressed with the 5 course meal but with that fact that they did family style for 200 guest under 40 minutes. To say the least I recommended Lakeland Manor.

Alex

Married on 10/19/2018

Phenomenal

Chef Paul cooked for my wedding last weekend on 10-19-18! From the start of the planning he was amazing and made sure all needs were met. The food was amazing and everyone was catered to from appetizers to the main course. Amazing job and would highly recommend!!!!!

+ 3

photos

Sara

Married on 10/13/2018

The best ever

I attended a wedding on 10/20/18, and couldn't have had a better time.

Their one, and only, room was decorated beautifully, and I was blown away by all of her gorgeous flower centerpieces. Their was a delicious cheese and veggie tray, along with Italian Sausage with roasted peppers and onions as we arrived at the hall. Shortly following the speeches we were ready for a Family Style dinner. We were served Italian Wedding Soup, a house tossed salad, two pastas (Alfredo, and marinara), Chicken Marsala, Roast beef, green beans, and garlic roasted Redskins. Everything was so delicious, and I was amazed they served such an array of food In 30 minutes.

Not only was the floor staff phenomenal, Liz, the bartender, was so professional and kind throughout the night. Every staff member treated me like it was my wedding, and I haven't experienced that at any other place before. Let's not forget about the coney station, and pretzels with dips, as a midnight snack! I enjoyed my friends wedding so much, and want to thank Lakeland Manor for everything they did.

Torrie

Married on 08/04/2018

Very beautiful venue for my wedding reception. Shawn was very professional and made sure my day went well. Everyone loved the food and atmosphere. Will recommend and/or use again in the future.

Jill

Event on: 02/17/2018


Lakeland Manor hosted Rejoyceful Animal Rescue charity event. I was at first a bit taken back by the $50 ticket for an animal rescue, but I figured why not treat myself and my family to a fun night. This was my first high end event that I was apart of and it was the most successful I have ever seen.

Our evening started and all of the staff was so nice to everyone. We got in early and the bartenders Ivan, and a sweet woman, were kind enough to get us sodas and refreshments before they were open. They could only serve one drink per person, And the bartenders were nice and explained they had to because they we weren't a 21 and up event. The appetizers came out promptly at their scheduled time, not to mention Lakeland Manor provided these appetizers complimentary to our rescue. They made sure to check in with us regarding our dinner time for our family style, and we absolutely appreciated it To make sure our program flowed.

Dinner went off without a hitch, and we couldn't get enough of the food. They served Chicken Piccata, Roast Beef, Garlic Roasted Potatoes, Bow tie Alfredo Hot Rolls and butter, and a delicious house tossed salad! The staff was very attentive and made sure we had all the food we could eat. I'm pretty sure we had two helping of Chicken Piccata and it was all we could talk about. After dinner was done the staff hustled to clear our tables and it was impressive considering we had close to 170 guests.

The service was white glove service. Anything our guests asked for they got right away. If they couldn't get it right away they were so polite and let us know they would help us after dinner is done. I couldn't ask for a better experience from Lakeland Manor staff.

Lakeland Manor's reply:

Thank you for the kind words Jill. We put our heart and soul into every party here. We're glad to hear the event you were apart of was a huge success, and that it was held at Lakeland Manor.

Giovanna

Married on 01/06/2018

I recently just had my wedding reception at
Lakeland Manor it was FABULOUS!!!! The service was exceptional and the food was seriously mouth watering. I cannot say enough wonderful things about
Lakeland Manor. I don't think people realize the stress that's involved in planning a wedding and the amount of time that is put into it. Nicole and her staff did everything they could to make our wedding perfect.

Travis

Married on 12/31/2017

Absolutely amazing venue! I'd give it 100 out of 100 if I could! The staff was amazing anything we needed they were waiting to deliver. We had nearly 200 people at our wedding and wasn't even close to capacity, we danced and sang the night away it went by too fast. And then there was the food all I can say is oh my god. I've already gone back for my wife's birthday to get the special pasta! We LOVE it! Nicole is one of the nicest/funniest/caring people I have met in my life. I don't feel I need say more. Get their and check it out I guarantee you'll love it!

Lakeland Manor's reply:

Travis, and Katie Jackson,
I cannot tell you how much joy I had bringing your vision to life for your wedding. The love the two of you have for one another is what its all about. When the two of you danced for you wedding song ,that your father wrote, the love that Katie has for you, when she was looking into your eyes wiping away your tears, had me in tears. I have made lifelong friends with the two of you, and cannot wait for babies. As I've told you before, come and see me on the weekends, and I will feed you.

Jenna

Married on 12/03/2017

I moved out of state well over a decade ago. My siblings contacted me to set up our parents wedding anniversary. Being that I've been gone for so long and all of my siblings are now living between Chicago, California, and Missouri, we knew that planning this was going to be one heck of a challenge. However, after reviewing all the reviews online about Lakeland's Manor, we decided to contact them. After contacting Nicole our minds were put at ease knowing that she was going to coordinate everything. From getting the flowers from Bellisario Florist, all the way to Jason from Pro DJ. Nicole handled everything for us. We didn't have any worries about anything. We knew already that Nicole had everything under control and taken care of. The night of the party was absolutely spectacular! The way everything was set up and the way the food tasted. The staff was so incredibly kind to my family, friends, and I! I could not have asked for a more amazing party for my parents.

Lakeland Manor's reply:

Hi Jenna,

It was an absolute pleasure working with you and your family. My personal philosophy is that I aim to bring your vision to life. So we try go above and beyond to make sure that you absolutely love your party you plan with us. Thank you for taking the time to post a review, it means the world to us.

Alisha

Married on 10/28/2017

I don't know how anyone can have anything bad to say about this gorgeous hall! When you first walk in to reserve your date they take you through the gorgeous one room venue. They go through your entire contract, explain their cancellation policy and when they need everything, their upfront price, and make you feel like they can handle anything you need.

When you email Nicole, or Shawn, they get back to you so fast you know that you're their number one priority. Shawn also makes sure all your details are taken care of, and he's so sweet!

Once you get to your few weeks before your wedding day, they really help when you're frazzled. Nikki was so sweet, especially when I was freaking out. My final details were so stress free it was a god send. Let's not forget the actual wedding now!

As you walk through the doors the foyer floor is meticulous, and the lit up waterfall is just a gorgeous touch. As you're waiting for the dj to announce you, and the wedding party, your hostess brings you drinks and takes care of all of your details. When you finally get to dinner you, and your husband, are brought your favorite food and dessert. Our chicken marsala was to die for, and the tortellini in the homemade alfredo sauce was so good. I think we ate two helpings of both. The service was amazing, and the chef even checked on us after dinner to make sure we were happy.

Honestly, everything from booking to the wedding was perfect and we couldn't imagine having a better reception.

Erin

Married on 09/16/2017

My family and I have been going to Easter Brunch at Lakeland Manor for years, I also had my wedding here and Bridal shower. This year we had our entire family ( all my siblings) we ended up having 25 people. The food was Excellent the dessert table was a mixture of candy, cakes,cream puffs and cookies the kids loved it!!!!! The staff as always was attentive and on point. Made to order omelette station was soooo good!!!!! Yes it was busy and yes they did have to refill the plates more then once but it's Easter Brunch that's to be expected. I can say with 100% conviction the food at this place is second to none and that cannot be up for debate. Lakeland Manor keep doing what you do.

Gary

Married on 07/14/2017

If I could give 100 stars I would. This place is awesome! Nicole and Shawn did a wonderful job to make sure my brothers wedding reception was great!! She went to all limits to make us happy! The staff was patient did everything I asked with no headache or attitude! Love this place and the staff! This is the best hall! Thank you all at LAKELAND Manor!
1

Kevin

Married on 06/24/2017

PHENOMENAL!!!!!!!!!!!!!!!!!We wanted a winter wonderland wedding, and We sure got it!!Our Wedding was February 2, 2018 we planned our entire wedding with Nicole who in Our opinion is hands down the most passionate, and knowledgeable when it comes to the Event planning! Her years of experience is what makes her fabulous and brace yourself her sense of humor is hilarious, her Friendly and attentive staff, and connections really made our wedding amazing.Whenever we asked her about specialty linens, wedding ideas, specifics on how to do things, and even places to take pictures, she always had an answer for us. Lakeland Manor included Valet Parking for our guest which really ended up being so wonderful for our elderly guests.What meant so much to us was Nicole not only booked our wedding and helped coordinate everything she was there to see our entire night through, that personal touch really showed us her passion and dedication.We have tried the entire menu, and everything was amazing. We had such a hard time deciding what we wanted because of this. However we ended up going with Chicken Piccata, Beef Tenderloin, Bow Tie Alfredo, Vegetable Medley, and Scallop Potatoes. It was phenomenal and my guests couldn't stop raving about the food.Her staff was perfect at our event. They were meticulously clean, uniforms perfect, and provided white glove service. Our guests raved about their attentive service, and polite demeanor.We wish we could give you 10 stars and tell every person that is getting married to contact Lakeland Manor

Tammy

Married on 06/03/2017

Fantastic Food, Excellent Service. Lakeland Manor exceeded our expectations.
Nicole and Chef Paul you are hands down some of the Best in the business.
we cannot Thank You enough for making our Dream Wedding a reality.

Nicole

Married on 04/22/2017

I had my wedding shower and wedding at Lakeland and both were amazing! The staff is so nice and easy to work with. Nicki is amazing! Everything for both the shower and wedding were set up for me; I didn't have to do anything! One of the most important parts of a wedding is the food and the food at this place is delicious! If you are looking for a wedding venue I would highly recommend Lakeland Manor! You will not be disappointed!

We decided on Lakeland Manor for our wedding reception after attending a party that they catered. The food was fantastic and once we visited the hall we were blown away. Its absolutely beautiful! That on top of the food and having the whole place to ourselves really won us over. ( They only host one party at a time!) We met with Annie and followed up with Nicole. Both ladies were extremely easy to work with and really professional while making us feel like family the entire time. We booked that day and can not wait to have our reception!

Trina

Married on 09/10/2016

Brides Please READ!
It started with me emailing Lakeland Manor inquiring about getting menus and prices with in 1 hour I received my first response with a huge Congratulations on your engagement!! then went into here is the information that you requested a long with an open invitation to come see Lakeland Manor, I continued to email asking question after question this went on for about 2 weeks till finally today my fiancé and I went into meet Nicole and Jim and see Lakeland Manor. We walked in and we were greeted with a truly excited Owner that was willing to walk us through step by step and take time to explain different menus,linens and work with in our budget. We have been to 6 different halls in the past month's and to be very honest nothing compares to the customer service that was given to us today and through out every email that I had with Nicole. Also we were able to taste the food today and it was Fantastic what a huge differance from your typical hall food. The number one reason that we contacted Lakeland Manor was becouse of it's wonderful reviews so here is mine to confirm that yes Lakeland Manor is the real deal we are Ecstatic for our Wedding in September 2016!!!!!!!!!!!!!


David

Married on 06/17/2016

We attended a wedding here in April 2015, thought if it ever occurred for us, wouldn't this be a great place for our reception? Well- we set the date> researched some banquet centers- Lakeland Manor being our #1 choice. But, you have to do your homework and make what you feel is the best choice. We booked them, what an exciting day! From the time we booked our wedding to the DAY after our wedding when we picked up our STUFF...From the owners, managers, and staff...all were so friendly, warm, excited about our day, helpful, and assuring our day would be spectacular. Went for food tasting, 4 0f us- they had a feast probably enough for 10, with containers for us to enjoy more later. We had numerous planning consultations in person, online messages, and telephone contact. They asked questions to get our vision, made suggestions, and helped create a wonderful reception. Of course, we were nervous, wanting it to be the BEST DAY EVER and it WAS! Our interactions with Mr. Nahra, Annie, Nikki, Holly - always friendly, excited to be part of our day, always assuring us whatever WE WANTED would happen. Always accommodating us to make it easier and totally enjoyable process. A couple days prior to the wedding- here we come-Lakeland Manor we're moving in! Reception table arrangements, favors, photos, card box, guest book, place cards - 2 car loads of wedding stuff. No problem- they helped us unload it, store it at their facility, complimented us on the flowers we created, reviewed the set up for the day. Told us to try and relax, all will be perfect. Okay, can't stop here...Review #2 will be next, the WEDDING DAY! Thank you, David and Glenn 6/17/16

Samantha

Married on 06/04/2016

Food was absolutely amazing, had three meat buffet, late night snack, appetizers and dessert bar and everything was delicious. Staff and very accomdating (had a few people with dietary restrictions).

Have attended several events at this venue...bridal showers, baby showers, weddings, funeral lunchins. Amazing food and great service. Beautiful venue. Can't wait to have both my bridal shower and wedding here this year!

Gail

Married on 12/12/2015

Planned our Wedding with Nicole and Anne from Lakeland Manor it was very short notice due to my Fiancé getting relocated out of State for work and us only having 7 weeks to do everything. These 2 Girls not only took care of everything at the hall they contacted the DJ, the Florist, photographer and managed to pull this all off within our budget!!!
The food is so delicious our guests are still talking about the Chicken Piccata and the Bolinase Sauce, the service was 10 and I loved that it's a 1 room venue we didn't have to share the bathrooms or the parking lot.
They really do what they say and are there at your function to see everything through till the end.
Are you interested?
Send a message