Reviews
5.0 out of 5 rating
Quality of service

5 out of 5 rating

Average response time

5 out of 5 rating

Professionalism

5 out of 5 rating

Value

5 out of 5 rating

Flexibility

5 out of 5 rating
100%
Recommended by couples
Awards
16 User photos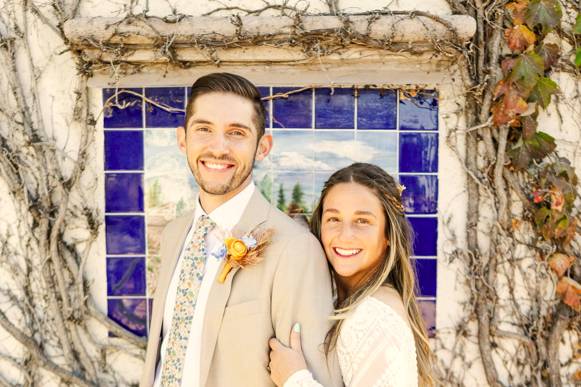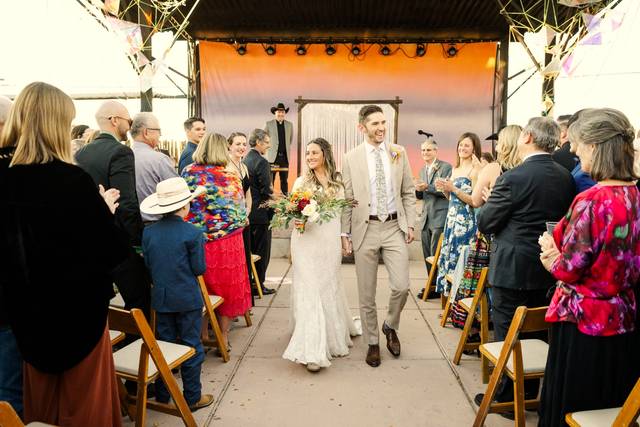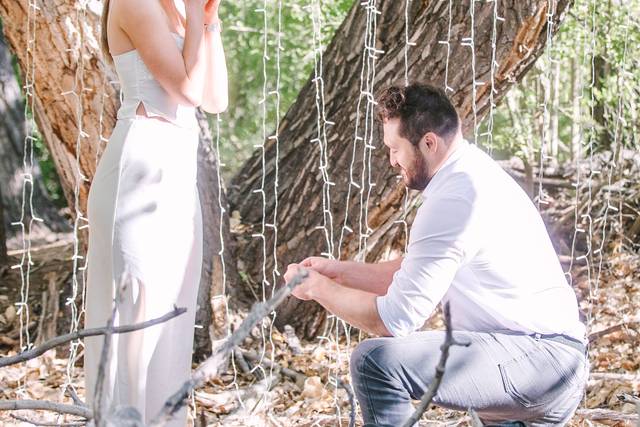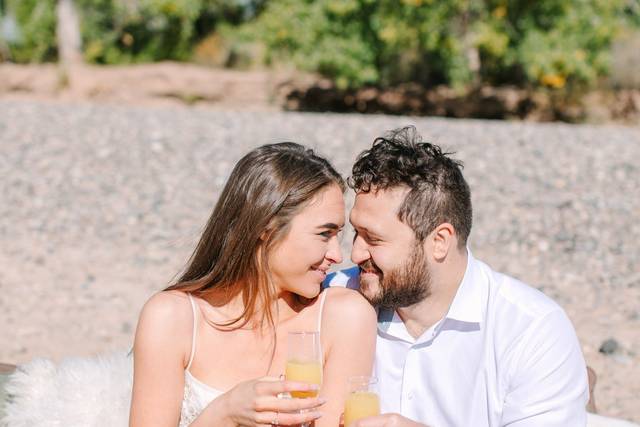 + 12

photos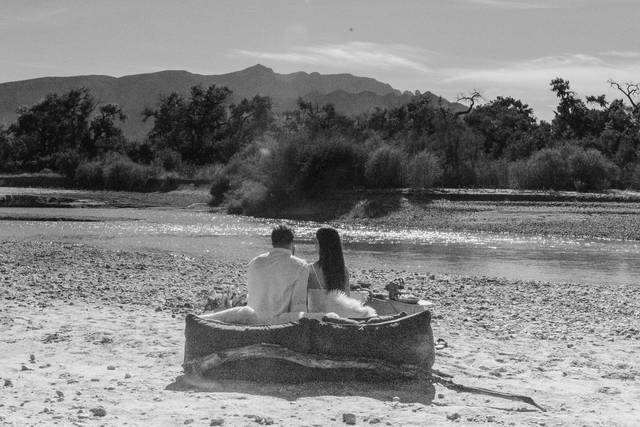 Featured

Matt D.

Married on 05/12/2023

Best Money We Spent

Oh my, I'm not even sure where to begin. To say Courtney and Shelby made our craziest dreams come true is both hyperbole, and accurate. My wife and I approached La Luz with a wedding weekend — a luxury, multi-day event with many twists and turns for our guests. We got to treat everyone with many surprises at the Four Seasons in Santa Fe, all brought to life by La Luz — from salsa and margarita icebreaker competitions, to friend swap events, to a reception twist where everyone had to look under their seat; Courtney and Shelby brought all of it to life. But the biggest surprise for us was how close of friends they became. Working with them was like working with your best, most organized, prompt, and 'we'll make it happen' friends. They helped us through every detail, and crisis (like the wedding dress getting stained 5 days before the big day!) I can't praise this group enough, and am ready to have them plan more than just our wedding!
~One happy groom

La Luz Weddings & Events's reply:

Matt, we are so incredibly happy that you are "one happy groom". Your wedding planning experience was so fun, we loved thinking outside the box for your wedding surprises and making the most WONDERFUL friends, you and Cyndi of course! Thank you so much for allowing us to be apart of your amazing experience and we truly hope that we can continue to share meaningful memories with you.

Peter J.

Getting married on 07/14/2027

Amazing service

La Luz made our day completely stress free - Courtney knew the answer to every question and kept all the little details together so that we wouldn't have to. I could not recommend them more for your special day. Courtney also handled all of our vendors and worked out problems with them that we didn't even have to hear about. 10/10 service, professionalism and above all, very fun and kind to work with!

La Luz Weddings & Events's reply:

Peter! Thank you so much for the kind words. I'm so happy to know that you guys had a fun time not only on the wedding day but throughout the planning process! Fun is definitely our goal. I cannot wait to here Maria sing again one day. Stay in touch!

Natalie N.

Getting married on 12/15/2023

La luz = stress free wedding day

Booking Shelby with La Luz was truly the best decision we could have ever made! While we loved the idea of having a wedding planner, we figured it was likely not going to be something we would budget for. When things worked out that we could hire a wedding planner, Shelby was the first planner we met with. She was so professional and attentive to detail. With our busy schedules and living long distance, Shelby really came through for us with handling all the big and small details. She was phenomenal in securing all our vendors (all of which were amazing!!). She coordinated all the details and challenges that came with having a backyard wedding. She had multiple meetings onsite with the vendors to ensure the day of went smoothly. Shelby took my vision and truly made it come to life in a way I couldn't have even imagined. Our wedding was so stunning, and we still receive compliments! Her entire staff (Virginia, Raquel, Jade, Juliette and Julianne) made sure the entire day was executed perfectly! We know our wedding could not have been the fairytale it was had we not booked Shelby. Gosh, we are so sad that our wedding planning is over because we LOVED working with Shelby so much!! 1000/10 would absolutely recommend her and her team!

La Luz Weddings & Events's reply:

GAH!! I'm not crying - you're crying! As a bride, your photos bring back the emotions of the day AND the entire planning process. As a planner, your photos bring back the emotions of the day AND the entire planning process for me too! I only have beautiful memories of you two and our cherished time together. Thank you for the honor of trusting me to plan the most important (to date) day of your lives. It was a true gift and I'm forever grateful. So much love and cheers to you and Pat!

Are you interested?

Send a message

Kelly T.

Married on 10/21/2023

Must have my girl courtney

I have no words. I plan events regularly for my job and Courtney was so important for us to have on our big day. She crushed it. Kept us organized. Let me enjoy all the special moments of the day without worrying about the details. Worth every penny. Ok thats all. DO IT. GET YOURSELF A COURTNEY.

La Luz Weddings & Events's reply:

Kelly, Eric, you guys were so much FUN! I loved the fact that you wanted your wedding celebration to be a bar where everyone knew your name and just came out for a day of fun and relaxation amongst friends. Thank you so much for allowing me to be apart of that celebration. I'm so happy that you enjoyed our services and truly hope that you stay in touch!

Dylan

Married on 10/14/2023

Proposal Under the Eclipse

I knew nothing about New Mexico except that I wanted to propose to my fiancée there. This wasn't a normal ask but when I reached out to Shelby, she got creative and made it work. She helped me scout out locations, she found the vendors, put together a timeline and made sure everything went smoothly minute by minute. I had a budget and she definitely helped me stay within it. My vision for how I wanted this to go couldn't have been done without her.

I got to focus on the day, my partner, what I was supposed to say and it was perfect. I'd love to work with her again, and I'd recommend her to anyone looking for a wedding planner. Thank you Shelby!

La Luz Weddings & Events's reply:

Dylan, this was my first proposal planning and I don't know how any could top yours! You were so thoughtful and intentional when choosing vendors that you knew Maaike would love. Thank you for the honor of having me on your team! Cheers and love to you and Maaike and your future marriage next October!

Chance F.

Married on 09/09/2023

Calm, Friendly, good communication and Incredibly Professional

We had our wedding recently and September and we're absolutely BLESSED to work with Courtney. From the first meeting until the big day itself, she was simply fantastic! Cannot overstate that enough.

All the dozens of little things that stack up and become completely overwhelming in planning a wedding Courtney was on the ball with consistently. Still a lot of work but without her I'm not sure how we would have managed it. We would recommend La Luz and Courtney to absolutely everyone. We can confidently say that hiring her as our wedding planner is up there as one of the best decisions we have ever made. Thank you again for every thing Courtney!

La Luz Weddings & Events's reply:

Chance, Elana, thank you so much for allowing me to be apart of your celebration. I love being reminded of cultural traditions and really loved your handmade Chuppah! I'm so happy that I was able to help you sort through the many tasks of wedding planning and hopefully made the process a little more fun! Please stay in touch.

Julia M.

Married on 08/19/2023

La Luz helped us throw a dream wedding

We were completely blown away by the care and attention to detail La Luz brought to planning and coordinating our wedding! Wedding planning can get pretty overwhelming at times, but our stress was greatly decreased by working with Lauren. To anyone out there unsure whether your need a coordinator or not....you definitely do!!

In the months before the wedding, Lauren met with us multiple times to go over the details or our big day and helped us identify many small issues that we hadn't thought of ourselves. As the wedding approached, Lauren checked in with our 10+ vendors to confirm services, coordinate drop off times, etc. During this process, Lauren noticed that one of our vendors was not being very responsive. She dug in a little further and found that this vendor had failed to provide the promised services to several other weddings in recent weeks. Sure enough, about 4 days before our wedding, this vendor canceled on us, leaving us with no tables or chairs for our event. However, thanks to Lauren, this wasn't really an issue because we were prepared with a backup rental plan. I don't think we would have caught this issue in time to fix it without Lauren's help!

Overall, Lauren was knowledgeable, flexible, and easy to work with. She always remained calm (even when we weren't!) and helped us navigate and plan every part of our wedding weekend. The day of the wedding was fun and relaxing because Lauren was behind the scenes taking care of all the logistics! The day truly wouldn't have been the same without her. We highly recommend working with La Luz and with Lauren in particular!

La Luz Weddings & Events's reply:

Julia and Ted! I had such a wonderfully fun time making sure your extra special day went great, I truly miss our almost daily chats! I cannot thank you both enough for trusting me with helping to execute your big day. I am so glad we had every crisis averted and everything worked out the way it was supposed to. I wish you two absolutely nothing but the best in your wedding! Please keep in touch!

Sharon I.

Married on 07/25/2023

Couldn't have done it without her

Not enough words to express how amazing Shelby and Virginia of La Luz Wedding & Events are.

Shelby and team were the wedding coordinator for my daughter/son-in-law's wedding at the Taos Ski Valley on 6/24/23. She was instrumental in guiding Teresa and Evan through the process for the 4-6 weeks before the wedding but absolutely invaluable the entire weekend of the wedding. Not only did she work what I expect to be her normal magic of executing all of the details the bride and groom where hoping for, keeping the bridal party informed and being where they needed to be when they needed to be there all the while keeping them calm and happy, but she also had to contend with extreme unexpected hitches including loss of electricity, loss of cell/text capabilities and at one point, loss of water (not to mention dealing with both mothers of the bride and groom). Aside from the electricity going out while the bridal party was getting ready, my daughter and the bridal party had no idea about all of the other issues going on, demonstrating what an amazing professional Shelby and her team are!

Shelby also, not only assured the bridal party was fully and lovingly taken care of through each detail of the weekend, but she continuously checked in with the parents of the bride and groom asking what she could do for us. She coordinated all of the venders and assured the last payments/tips were passed onto the vendors so the families/bridal party did not need to worry about anything during the weekend, and she worked seamlessly with the venue coordinator.

And all of this was completed with a smile and feeling of calmness the entire time! What a true professional as well as amazing person!

Shelby, you and La Luz Wedding & Events are a true gem and I am so very grateful to you for making Teresa and Evan's day so perfectly amazing!

With gratitude,
Sharon Inzano

La Luz Weddings & Events's reply:

Sharon, your words are so appreciated! Thank you for taking the time to write such a thoughtful and encouraging review! I have loved every minute of working with Teresa & Evan - they are such a fun and perfectly complimentary couple. Thank you for the honor of getting to celebrate T&C along with you all! Cheers to your growing family!

Melanie E.

Married on 07/15/2023

Best money spent on our wedding!

Courtney is amazing! Not only did she take away all the stress that goes along with planning a wedding, she was fun to work with. Our wedding day went perfectly and our friends and family are still talking about how amazing it was a month after. Thanks to Courtney, we got to spend our day having fun and not worrying about logistics. She was worth every penny and easily the best part out our budget. She was also a great sport when the best man tried to get her to sing impromptu karaoke!

La Luz Weddings & Events's reply:

Melanie, Jack, you and your wedding guests literally ROCKED it during the impromptu karaoke. Thank you for allowing me to be apart of your special day. I loved all the surprise moments, especially during your first look, helping the guests to feed the farm animals, and simply celebrating with your friends and family. Thanks a million!!

Tim A.

Married on 07/01/2023

Yes, you DO need a day of coordinator!

My now husband and I hired Courtney and La Luz to serve as a day of coordinator for our July wedding. I didn't initially believe that I needed a day of coordinator or a wedding planner, but I'm so glad I hired La Luz! The day of package is a bit of a misnomer as Courtney worked with us a lot prior to the wedding, not just the day of. We met with Courtney at least twice prior to the wedding and she was available whenever I had questions or last minute ideas or concerns. Courtney even caught that the videography company I'd originally booked had gone into bankruptcy and helped me book a replacement only a month out from my wedding.
I'd already booked all of my vendors and had the majority of my wedding planned and Courtney helped fully organize and pull everything together, just like I'd visualized. Courtney organized all of my vendors, helped wrangle my family, and kept everyone on schedule and on the same page. She was so friendly and sweet and was truly the best to work with.
My day was practically perfect and I'm sure it's because of Courtney and La Luz. I'm sure that something or multiple things went wrong the day of, but I wouldn't know because Courtney handled everything! She made sure my now husband and I stayed hydrated, actually had time to enjoy the dinner we'd spent ages deciding on, and even managed to bring us the canapés from our cocktail hour.
If you're unsure if you need a wedding planner because you've already booked all of your vendors and planned basically all of your wedding, the answer is you do and you need La Luz. Your day is going to go by so fast and having Courtney and La Luz allowed me to take in and enjoy as much of the wedding I'd planned as humanly possible. 100% would book again for any event.

La Luz Weddings & Events's reply:

Kaitlyn, Tim, thank you so much for the kind words. All I can say is wow, you are so sweet! I loved working with you and your incredible team of vendors. Thank you so much for bringing me on board, and I'm so happy to hear that you enjoyed the wedding experience.

Terri B.

Married on 06/17/2023

Excellent!!

Courtney made our wedding!! Her responsiveness, professionalism, attention to detail, and expertise were invaluable. I enjoyed my wedding because of Courtney!! I would hire La Luz Weddings in a heartbeat!!!

+ 2

photos

La Luz Weddings & Events's reply:

Terri, Charles, thank you co much for your kind words. I loved getting to work with you. Your journey together has a beautiful story and I'm so glad I was able to be there when you finally got to tie the knot. Who knew your first love would also be your last?

Anna B.

Married on 06/03/2023

Amazing event planners!!

My now husband and I could not have pulled off the amazing wedding we had without the event planning services Courtney at La Luz Weddings and Events provided. She was detailed, organized, and made herself available to problem solve any issues. She became such an integral part of our wedding and a resource for our family and friends as well. Our wedding day went so smoothly and she fostered a collaborative, fun environment with all of our other vendors. My husband and I had the BEST day because Courtney was there and we didn't have to worry at all! Would highly, HIGHLY recommend Courtney and La Luz Weddings and Events.

La Luz Weddings & Events's reply:

Anna, Matthew, you guys are THE BOMBDIGITY! You were so much fun to talk with during the planning process; I always left our meeting with a sore face from smiling and laughing. I am estatic that you enjoyed your wedding day. It was a blast getting to meet your sweet family, especially your moms. Thank you for allowing me to be apart of your big day and making me feel like family!

Colton S.

Married on 05/20/2023

The Coordinator You Need!

Shelby from La Luz was our month-of coordinator and from the first meeting we could tell we made the right decision hiring her. If you are all uncertain of how helpful having a coordinator/planner can be, let me tell you we did not regret it one bit, and we really didn't anticipate just how helpful it would be. It's especially helpful when your coordinator is as professional, detail-oriented, and proactive as Shelby is.

Leading up to Wedding: Shelby seamlessly picked up the planning and coordinating from what we had in place when she started ~8 weeks before the wedding. She helped us find the things we had missed or hadn't thought about, gave us suggestions on how to make our ceremony and reception perfect, and had answers for every single little question we came up with. She did all this while keeping an upbeat and positive attitude with us without fail. Shelby and the La Luz team share their digital planning resources with you on google drive to keep the progress organized and documented, which made it so easy for us to keep an open line of communication about what we needed to do, what Shelby was working on, and what was still left to finish. When rain and thunderstorms threatened our outdoor plans, Shelby was ready with multiple contingency plans for us to choose from and she was able to work with our vendors to make sure the show would go on no matter what the weather brought. While we were panicking, she was encouraging while still being realistic, which was just what we needed.

During the Wedding Weekend: Shelby really was the glue that held our wedding weekend together. She and her assistant Tabitha (who also just seemed to naturally know how to help make the day run smoothly) showed up hours ahead of time to help decorate and direct the other vendors as they showed up. She took care of all the details big and small, from pinning on my boutonnière, to putting on my wife's vail, to adjusting the flower girls' flower crowns, to directing the entire ceremony. During the reception, she made sure everything happened right down to the minute we had planned on the timeline, and still somehow made time to bring us cocktails.

Shelby took the absolute best care of us and I cannot recommend her and La Luz enough. Shelby and Courtney are experts - you will not regret hiring them.

La Luz Weddings & Events's reply:

Colton, celebrating you and Payton was such an honor, a joy, and a true PARTY! Y'all know how to throw a bash and watching you enjoy your day was such a privilege. Guests enjoyed every detail - tequila donkey, signature cocktails, 9-piece band, your handcrafted sweetheart table, etc. Thank you for including us in your celebration and for taking the time to write such an affirming review. It means so much to us! Cheers to you two lovebirds!

Cyndi L.

Married on 05/12/2023

The wedding was perfect thanks to La Luz!

Wow! Working with Shelby and Courtney was seriously a dream. Not only were they beyond helpful, but they are so friendly and easy to get along with that we were thrilled to have them be part of our big day. We had a pretty complex wedding with many events spread across several days as well as it being destination (we nor did majority of our guests live in NM). But Shelby and Courtney took on the challenge without a sweat and delivered beyond belief! When people ask us now how we feel about the wedding looking back on it, one of the first things we say is how it went exactly as we wanted and planned. The only reason that happened is due to Shelby and Courtney's amazing quality of work, detailed nature, and knowledge/respect in the local wedding community. My husband and I are both extreme planners and are also very detail oriented, so the trust Shelby and Courtney built up with us that resulted in us letting go of the reins and not feeling the need to jump in with any spreadsheets or "what if's" was a true gift. I can honestly say the best decision we made related to the wedding was hiring La Luz!

La Luz Weddings & Events's reply:

Cyndi, we were brought to tears reading your kind review. We LOVED working with you and Matt and getting to know you on our monthly calls. Thank you so much for allowing us to be apart of the adventure and helping us to continuously grow to be better planners. Now we can put planning a salsa making competition on our resumes!

Jeff L.

Married on 05/06/2023

Shelby Wolfe was amazing!

If you need a wedding coordinator, we highly recommend Shelby Wolfe with La Luz Weddings & Events. Shelby and her assistant, Anna, helped make our wedding day so special.
We thought we could plan and organize our wedding ourselves. We considered a wedding coordinator at the urging of our kids. From our first call with Shelby, we knew we were in over our heads, as she brought up things we had not even thought of.
What did Shelby do:
• She listened to us and she took our vision and developed a plan/timeline for our wedding day.
• She remained calm and professional, as our stress rose with the approaching day. This allowed us to be confident that our day would be what we had hoped for.
• For the wedding and reception, she orchestrated the plan to perfection, walking us through the day and taking any burden off us.
• And she cared and watched out for us to make sure that we had time to eat and checked in to see if there was anything we needed.
Thank you Shelby for helping make our wedding day so memorable!


La Luz Weddings & Events's reply:

Jeff & Dolores, your day was truly a special one! Very few couples can weave in such beautiful family involvement from their children and grandbabies. McKenzie's toast spoke so purely about how good you are for each other, and it is SO evident to see. Thank you for the wonderful review and for the honor of including us in your A-team of vendors! Cheers to you both!

Roger

Married on 01/14/2023

Highly recommend La Luz

Shelby at La Luz weddings and events is the best! She was our wedding planner for our destination wedding in North Carolina. She and her team didn't miss a beat on our wedding day. Everything was taken care of on the big day so I could focus all my attention on my bride.

Leading up to the big day, Shelby worked with us to plan every aspect of our wedding. She was very flexible and made sure we felt prepared for our wedding. She navigated us through the planning process with ease. She even knew the best places to order signs! La Luz is a very professional company. We're so glad we chose La Luz for our destination wedding!

La Luz Weddings & Events's reply:

Roger, you and your stunning bride were the epitome of class. You were so organized throughout the process and it all came to fruition at your BOMB-diggity party! Thank you for trusting us with your BIG DAY and the opportunity to expand our portfolio to NC! Cheers to you and Maggie!

Allie S.

Married on 09/17/2022

Next level!

Shelby and Raquel were THE BEST OF THE BEST. Cannot say enough good things about these two amazing women who made my husband and I's wedding day so special. Shelby and team had thorough and detailed communication leading up to the wedding and day of, executed on all fronts. Highly highly recommend. Thank you both again! Cheers! Xoxo, Allie & Kyle

La Luz Weddings & Events's reply:

Allie & Kyle, I can't keep telling everyone about what a dream day your wedding day was! You made planning a wedding look effortless with all of your attention to detail and it was a pleasure to take it over from you 6 weeks out so that y'all could just enjoy the rest of your time being an engaged couple before you got hitched! Thanks for trusting us to help you celebrate your most beautiful and special day! Cheers to you two newlyweds!

K E

Married on 08/20/2022

There whenever we needed her and always professional!

Shelby and her team were very knowledgeable and professional throughout the entire process. We went well over our initial contract hours because we found her advice and assistance pivotal to our event. Go for the biggest package you can afford, you will appreciate all the help!

La Luz Weddings & Events's reply:

Kim & Kris, we're so honored to have been a part of your beautiful wedding & celebration! There were so many well-executed elements that gave the perfect nod to your Kentucky Derby theme - Southern fare, big hats, fascinators, mint juleps, giant rose garland, and all on the most gorgeous horse estate! Y'all know how to throw a party and we will never forget how unique and memorable it was! Cheers to you two newlyweds!

Angel M.

Married on 07/02/2022

Look No Further! Dreams Can Come True with La Luz Wedding and Events!

If you want a coordinator to capture your vision and execute your wedding flawlessly hire Courtney! She really listened and helped me create the most beautiful wedding. She was there to answer any questions and definitely kept me motivated through the planning process. She's super sweet and easy to talk to. I got so many compliments from family and vendors about how wonderful she is and she was truly dedicated to making my day so perfect ❤️She can make your wedding day perfect!!!! I spoke with many coordinators in New Mexico and Colorado and without hesitation chose Courtney! Courtney got my complicated vision so easily (that would have been difficult for most) and she pulled it off effortlessly which made being a bride 150% stress-free on my wedding day! If you need the most wonderful coordinator to make your wedding day perfect look no further and just hire Courtney! You will be amazed at how perfect she is, you will feel supported every step of the way, and your wedding will be dream come true!

La Luz Weddings & Events's reply:

Angel and Patrick!! Your wedding day was the BEST. I loved all the sweet surprises for your friends and family. Your guest favors were so thoughtful with tea, honey, and handmade gifts. Every moment was so fun for everyone, myself included. Thank you so much for letting me be apart of your big day. Always stay in touch!

Sara C.

Married on 06/25/2022

We can't wait to work with La Luz Events again!

Working as a Private Events Manager, I can't say enough about Shelby and her team! Leading up the wedding, Shelby was extremely, organized, positive, and responsive ensuring that all vendor needs, and client expectations were to be met from both a venue standpoint and day of execution. Shelby and her assistant once onsite completely eliminated any sense of worry, stress or frenzy that so often comes with your big day. They were professional, all smiles and better yet, fun! The perfect combination of what you would want on your wedding day. Our venue is so happy to have found Shelby/La Luz Weddings and look forward to collaborating with her in the future at Taos Ski Valley!

La Luz Weddings & Events's reply:

Shucks, Sara! We SO appreciate the glowing review and can 100% say "ditto" about you, Michael, and your entire team at TSV! We cannot wait to be back in such an idyllic wedding location with y'all.

Ashley M.

Married on 06/25/2022

Shelby was an amazing coordinator!!

We hired Shelby as a month of planner for my wedding in Ribera, NM at Blame Her Ranch. From the very start Shelby was responsive, attentive and provided us with all the documentation needed to help keep track our vendors and budget. A month before our wedding, she took over communication with all of our vendors. It was such a big help since we were road tripping to our wedding destination and wouldn't be able to wrap things up ourselves. Shelby and her assistant were there for the rehearsal dinner and stayed overnight with us on the ranch which was great just in case anything came up! On the wedding day Shelby was an absolute pro!!! She quickly reorganized the ceremony and some reception details when we got completely rained out from monsoon like rain. She knew all the right questions to ask and was quick on her feet to run decisions by me and the Groom. Without Shelby's help and coordination I don't think our wedding would have ran as smooth as it did. She is amazing and we are so happy we hired her!! I would 100% recommend La Luz Wedding Events to other Brides or anyone looking for event coordination.

La Luz Weddings & Events's reply:

Ashley & Ryan - rain on your wedding day really is a sign of good luck for your future as Martin talked about in his toast! We were so honored to have been a part of your big day and so pleased that you and your guests all had a ball at your modified ceremony and reception! It's certainly not a wedding we will ever forget. Cheers and so much love to you two!

Rebecca V.

Married on 06/18/2022

Amazing & Wonderful

I couldn't imagine our wedding without Shelby and her team! They were AMAZING leading up to and on the big day! So organized and helpful, she even recommended a wonderful couple for our church music when we realized we were without. La Luz Wedding was a great pick and I am so happy that we found Shelby and her team. Shelby was great in nailing down any details big or small, even brought some details to our attention that we forgot about. She communicated with all our vendors and made sure the schedule for the day was perfect. One of my favorite memories with Shelby was turning to her to help me with my bustle and she had it done in seconds. It was the perfect day and Shelby and her team made my wedding vision come true.

La Luz Weddings & Events's reply:

Rebecca, you and Chris are a dream! Lauren and I loved the many memorable moments from your day from Chris' glow stick bug eyes to your peer pressured (not really!) tequila shot taking! You host such a FUN and beautiful party and we were honored to be a part of it. Cheers and so much love to you two newlyweds!

Shannon B.

Married on 06/11/2022

Honestly the best vendor decision we made

My husband and I were happy to plan our wedding ourselves and got the rest of our vendors set up, but about 6 months before we began to feel overwhelmed with keeping logistics of it all straight. So we hired Shelby from La Luz to be a day-of coordinator with some extra hours of planning help before the event. This was the best wedding wedding decision we made hands down! Shelby was super responsive and organized. She helped us make sure we covered all the little details that needed deciding (like what dances we should do, who is in charge of grabbing decorations at the end of the night, etc.), helped plan our timeline, and took over correspondence with our other vendors to make sure they arrived and got set up at the venue. This took a lot off of our shoulders and was such a relief. Then the weekend of, Shelby and her assistant Raquel led a very good rehearsal and made the wedding so smooth - intercepting and answering questions from family, keeping people on schedule, etc. All we had to do was be there and enjoy being in the moment of getting married! On top of it all, Shelby was so kind and a great hype girl for our ideas. Highly highly highly recommend Shelby and La Luz to other couples who want any amount of coordination help!!

La Luz Weddings & Events's reply:

Thank you so much for sharing your experience, Shannon! Raquel & I were truly honored to be a part of such a beautiful and unique wedding that you and Eli hosted. Many of your family members and guests mentioned to us what a great event it was and we certainly agree that y'all know how to throw a party! I think the Lord of the Rings phrasing that Charlotte shared during your ceremony will stick with me forever. So fun and personal to you two. Cheers to you and Eli! Please stay in touch!

Jacob L.

Married on 06/04/2022

Amazing Event Coordination

Of all the things that could have happened on the day of our event, a mini-tornado was the least expected. Shelby and her team handled it expertly. Once the debris settled, they moved our outdoor cocktail hour into an indoor space with incredible speed. When the guests arrived, nobody could even tell that the indoor space was the backup plan. From the planning process to the day-of coordination, La Luz Weddings and Events made our event feel so much easier. It was a grand success! Five out of five stars for sure!

La Luz Weddings & Events's reply:

Jake - so true! No guest was the wiser that cocktail hour was supposed to happen outside and all of your carefully executed decor looked amazing indoors too! I'm so glad our team could be there to make it a [more] smooth process for y'all. It was an honor to be brought back to PROM...it had only been about 15 years since my last one! Cheers to you and Maddie!

Maddie M.

Married on 06/04/2022

Amazing!

If I could give La Luz Weddings and Events more than five stars, I'd do it in a heartbeat.

Going into planning for our one-year anniversary celebration, I was confident that we'd be able to figure out all of the details on our own—let's just say that our confidence disappeared a few months into planning. Working full time while trying to plan a major event is STRESSFUL. We hired La Luz for month-of coordination and it was the best decision that we made and COMPLETELY worth the investment. From start to finish, Shelby took so much weight off of our shoulders and made the month-of much less stressful. Not only that, but on the day-of, the La Luz team helped set up, kept the event run on track, coordinated with vendors, cleaned up, and was there for any additional support we needed. We are so grateful for La Luz Weddings and Events!

If you're on the fence and maybe don't think hiring a coordinator is worth it, take it from me—it is 100% worth it.


La Luz Weddings & Events's reply:

Maddie & Jake, your anniversary celebration will be one I never forget for so many reasons - the WILD dust devil that hit about an hour before guests were supposed to arrive (and the stellar team of vendors you had who all pitched in to clean it up!), the most spectacular and personal PROM theme complete with the most detailed, hand-made disco ball accents throughout your entire party, and the party that just didn't stop! I had an amazing time throughout the entire process with you two and I'm so grateful for our time together. Thank you for the honor of including us and thanks for the badass review! Cheers to you two lovebirds!
Are you interested?
Send a message