134 Reviews
Recommended by 100% of couples
Quality of service

5 out of 5 rating

Average response time

5 out of 5 rating

Professionalism

5 out of 5 rating

Value

5 out of 5 rating

Flexibility

5 out of 5 rating
211 User photos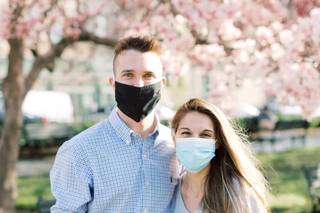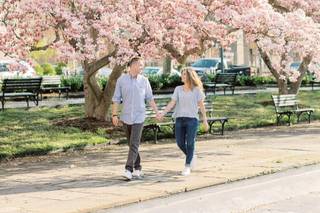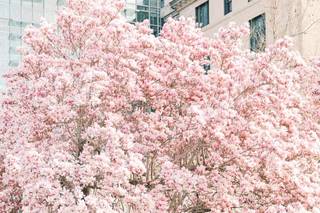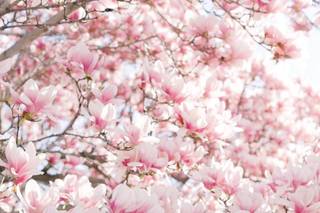 + 207

photos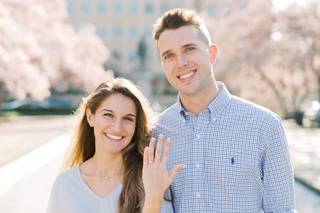 Kyle C.

Getting married on 02/08/2025

Dream proposal- top notch

Kir was absolutely so helpful & responsive in the weeks leading up to the proposal photos. Her knowledge, suggestions, and photo portfolio were top notch and helped make an easy decision when picking a photographer for the special moment.

+ 2

photos

Robert V.

Getting married on 08/20/2024

Brilliant!

Take it from my now fiance, her friends, my family and everyone/everywhere we show these pictures to, "You made the right choice." Im happy to say i did. Kir is friendly, highly professional with all the grace and skill, and she knows how to capture what you didnt even realize she could. Our happiness and love is in every picture and it helps that each picture looks brilliant!

+ 2

photos

Grace W.

Getting married on 08/14/2024

Fun and efficient photographer - Engagement Photos

Kir is exactly the photographer you want to capture your special moments. My fiancé knew she was the best fit to photograph our engagement when she started offering up suggestions to improve his proposal plan. She knew the best spots to get the most gorgeous photos in Alexandria and she knew how to anticipate traffic in the busy but picturesque streets. She made us feel so comfortable throughout the shoot and she reflected all of our bubbly and overjoyed energy after the proposal while maintaining so much professionalism! She was quick and efficient to get us to our engagement party on time but every photo still had so much care put into it. We slowed her down and went an hour over the package we purchased, but she very graciously stayed to capture more of our special moment. On top of all that, she delivered sneak peaks within hours and we had a full gallery of hundreds of photos the next day. We are beyond impressed with Kir and her work! 1,000/10 would recommend.

Are you interested?

Send a message

Jonathan T.

Getting married on 06/09/2024

We Are Thrilled!

For our engagement, my fiancé and I *had* to have Kir capture our milestone. We were confident that Kir, with her talent and aesthetic, would produce a special collection that we could fondly look back upon decades from now. And she did! Moreover, Kir is a professional people's person. Kir put us at ease within moments of greeting us. The experience felt playful and effortless from beginning to end. Plus, we received our photos within two days!

Andreea L.

Getting married on 09/09/2023

Highly recommend!

We worked with Kir for our engagement photos and could not have been happier. She made us feel so comfortable and at ease during the process. The photos came out even more beautiful than expected. Highly recommend!

Tom D.

Married on 03/11/2023

Kir is the best

She is by far the best vendor choice you can make. Our photos were amazing and she made it so fun and easy. Seriously just go hire her.

Eva G.

Married on 02/18/2023

Amazing engagement shoot!

We reached out to Kir for one of her cherry blossom sessions and we are still gushing over the pictures along with all our friends and family! She made the process extremely smooth and we were in and out within an hour with an amazing album of so many different pictures. We even decided to throw our giant Bernese mountain dog into the mix for a few photos and she knew just how to get our dog to pose too! My fiance and I had never done any type of photoshoot before but Kir knew how to instruct us and get the best photos. I will definitely recommend her to friends and other people in the DMV area!

Marisa L.

Married on 11/06/2022

Fantastic Engagement Shoot

Kir was absolutely fantastic! She made my fiancé and I feel extremely comfortable even though neither of us had professional photographs taken before. Kir was extremely responsive and professional! On top of everything else, the photographs were absolutely gorgeous! I would absolutely recommend Kir to anyone looking to take professional photos!

Ryann S.

Married on 10/14/2022

I wish I could shout it for the world to hear, KIR IS THE BEST!!!

I first saw Kir's work back in 2017. She photographed the wedding of a mutual friend and I knew immediately that no matter who I married Kir would photograph our wedding one day. In 2018, I creepily messaged her that I would plan my whole wedding around her being my photographer. And fast forward to 2021, Kir was the first vendor I booked. Kir is way more than a vendor to us though she has become a good friend. Her personality shines through every single photo she takes, she is truly one of a kind. She has an eye for details and makes every moment so much fun. Our cheeks were hurting after our engagement shoot and not because it was a freezing cold November morning but because of how hard Kir made us laugh. I swear Kir is secretly a magician because on top of taking on 184758274+ clients & other commitments each year she delivers photos faster than any photographer I have ever heard of. Rest assured her speed absolutely does not compromise the quality of her work. Kir is a best in class photographer! Kir spent an ample amount of time understanding the vibe of our wedding, she provided advice & suggestions, and made sure we felt fully ready for the big day. Photographing our wedding was no small feat, we had two venues, 14 bridesmaids, 11 groomsmen, a 224 person wedding, and a million details to capture. Kir CRUSHED it! She kept everyone in line and on schedule all while making our day the best day EVER. I look at her incredible work every single day and I feel so lucky knowing that we will have these photos forever to remind us how perfect our day was and how precious our love is. Kir did that. If you are shopping around trying to find the perfect photographer, seriously look no more. Kir is a top notch person and a top notch photographer. I wish I could shout it for the world to hear, KIR IS THE BEST!!!

Dana F.

Married on 10/01/2022

Best investment we made for our wedding!

Kir's work speaks for itself, but once we got on the phone I just knew she was a great match - confident, friendly and so easy to chat with. You spend SO much time with your photographer on your wedding day and totally feed off their energy so you have to love both their work and their vibe. Our engagement shoot was easy to schedule and Kir was so great in suggesting locations. Then for our wedding, she knew how disappointed I was that we ended up with a rainy weekend so she went above and beyond to proactively work with our wedding planner and came up with a unique and creative idea to bring a backdrop. When she first asked me about it, I didn't totally see the vision but knew I could trust her and her expertise. And thank goodness because the photos turned out AMAZING! Plus the experience truly made us feel one-of-a-kind on our big day. Overall, from the minute Kir got onsite, she just really hyped us up and made me feel so beautiful and relaxed. She got us sneaks in under 24 hours and the entire album in less than a month - which is just unreal. Photographs are one of the only things you physically walk away with after your wedding so I knew I wanted to invest in a great photographer and would hire Kir a million times again if I could.

+ 9

photos

Lita T.

Married on 09/17/2022

Best photographer ever!

We knew Kir would be the right photographer for us since Day 1. She immediately got to know us on the phone call and she was already understanding our vibe as a couple. We had a large group of people and she knew how to make them listen and get into position all day long. She is a rockstar and she knows how to run a wedding from start to finish. She also sent us photos at 2:30 the night of the wedding! We love Kir so much and would highly recommend her to anyone!

+ 3

photos

Claire Y.

Married on 09/10/2022

Hire Kir for all your wedding/engagement photog needs!

Kir went above and beyond to capture beautiful moments from our wedding day. She was kind, fun, extremely efficient, and kept us on schedule though timing was tight. I cannot recommend her enough and we are OBSESSED with our photo gallery + film shots.

Rachael K.

Married on 08/16/2022

Absolutely cannot recommend highly enough

Kir was one of the best parts of my entire wedding process. From our first intro call, I knew she was THE photographer for the most important day in our lives. She is everything that is critical in a wedding photographer and then some. She is professional, extremely communicative, so fun to be around and insanely talented. Going into our wedding day, I was completely at ease knowing Kir was the woman in charge. We had a tight timeline and a long photo list, and Kir made every single shot happen, AND made it so fun. She was a true joy to be around, as was the rest of her team. We just got out photos back, and all I can say is wow. Trust me, Kir is the woman you want at your side on the most important day of your life! Absolutely cannot recommend her highly enough. Kir, we adore you!

Jess G.

Married on 08/09/2022

Kir is amazing!

Kir was an absolute dream to work with!! She is so professional and her photos turned out INCREDIBLE! We absolutely love her and can't wait until we have another occasion so we can work with her again!!

Anna F.

Married on 08/03/2022

Fabulous find!

Kir was so fun and fast and just great to work with! She rounded everyone up for photos in an assertive but totally friendly way and kept us on time to get to our reception and enjoy the rest of the event! And our photos are gorgeous - just what we wanted!

Alina P.

Married on 07/15/2022

Intimate, love and laughter!

Kir was amazing! From the very beginning to the very end, she was on it! Directing not only myself and my husband, but also our wedding party. We are an awkward bunch, but Kir was great with helping us out to make us look good in each photos. My partner and I had an intimate elopement with just under 14 people and Kir did such an amazing job capturing the moments. Not only that, she made us feel comfortable around her, like we have known her forever. Everyone at the wedding was raving about what an amazing photographer Kir was. My parents doesn't speak English very well, but she was patience with them and make them feel good. I can't wait to work with Kir again for my reception next year!

+ 13

photos

Rob A.

Married on 07/15/2022

Best Vendor We Hired

Kir is the photographer every couple envisions capturing the most special moment of their lives. Kir's knowledge, kindness, creativity, humor, and eye for detail ensured our wedding photos were nothing but perfection and beauty. The photos showed our personalities, beauty, and the emotions (love, excitement, etc.) of our wedding as timeless snapshots in history. As Kir shot our wedding, our parents, wedding party, and guests commented all night long on how "we picked the best photographer" and how "easy and fun" Kir made taking photos. Kir shot our wedding on a Friday and by Saturday afternoon, we had a gallery full of sneak peaks--the photos were breath taking. Not even 15 days later, we had our fully gallery with hundreds of photos that our families cannot wait to print and frame, commenting on how "hard it will be to pick our favorites" as they are all stunning photos. Thank you Kir for an amazing day and wedding photo experience!

+ 4

photos

Megan

Married on 06/18/2022

The best photographer ever!

I don't know where to even begin to describe how wonderful and amazing Kir is. When thinking about a photographer for our wedding, I knew that this wasn't an area I wanted to skimp on as it truly is the only tangible thing we will have from that day. We recently got all of our wedding photos back and I am truly blown away by how much I love every single photo. When I saw Kir's work before picking a photographer, I knew she was my style but when I spoke to her for the first time, I just knew she had to be our photographer. Kir has such an easy way about her and truly gets to know her clients and treats them like friends rather than just another couple. She is fun and light hearted but knows how to get the job done efficiently and can take charge of a rowdy bridal party if need be, which is exactly what you want on the day of your wedding! She is kind, fun, and incredible at what she does. She has a way of capturing every moment of the day and you truly feel like you relive it all in real time when looking at her photos. I am so thankful we had Kir to capture the best day of our lives and we will cherish her work forever!

Anna

Married on 06/13/2022

Engagement Photos

Kir was unreal to work with! The pictures came out better than I could have ever imagined. She made us feel so comfortable and we had the best time with her!

Michael M.

Married on 06/12/2022

Kir made magic

I gave Kir a broad, disorganized, and logistically challenging plan and she made magic happen. My friends recommended Kir for my engagement photos and I hope you hire her for your wedding and engagement photos!

She was professional, engaging, and so easy to work with start to finish and the pictures were amazing. After all of the congratulations that we get on our engagement, the next comment from everyone is how great the pictures looked and we could not have done it without Kir.

Remi M.

Married on 06/11/2022

Kir is who you want to work with to capture your most special moments in life

I knew that I wanted to hire Kir even before I got engaged solely based on her beautiful photos I had seen on social media, but once I actually did get engaged back in 2018 and had a reason to call her and talk to her to see if she was available and if we would be a good fit, I knew it was the best decision I could have made, she is hands down the best of the best. The character limit in this review will not do her hard work and talent justice, but I will certainly try.

We got engaged in December of 2018 and hired Kir in February of 2019 as we were planning our 8/22/20 Annapolis, MD wedding while living in Seattle, WA. From the very first conversation we had, Kir checked every single box and more. From her professional yet incredibly comforting presence, to her eye for style, beauty and imagination, her attention to detail and her willingness to go above and beyond, Kir is who you want to work with to capture your most special moments in life.

Fast forward to October of 2019, my fiance was going to be getting back from deployment and the timing is never concrete, always last minute and hard to plan around. Well, Kir was able to work with us to plan our engagement photoshoot in MD - not only did she work with us on the shifting date/time, she also recommended the beautiful location that I had never heard of before and of course told us everything to bring to be fully prepared. She set every expectation in the book which really helped as we were traveling across the country and didn't want to forget anything. My fiance gets very nervous taking pictures and after shooting with Kir with her direction and putting him at ease, he actually had a blast.

Our original wedding date being 8/22/20, we ended up postponing our religious ceremony and our reception to 6/11/22 because of COVID, but we decided we wanted to at least do the legal/civil part of our marriage with just our parents. With less than a months notice I called Kir and asked if she could shoot our COVID-friendly outdoor garden ceremony on a Wednesday afternoon in Annapolis that we had planned in a matter of 6 hours - her response and excitement truly turned my entire mood around and got me so excited for it (I was a little sad that it wasn't going to be the day that we had originally planned, but I knew that day would come). Kir captured the ceremony so beautifully, there are no words to express our gratitude. We had such a great time we invited her to come with us to our outdoor champagne/high tea lunch reservation afterwards, we had so many laughs, it was such a perfect, special day.

Fast forwarding again to our official wedding weekend in June 2022. I don't even know where to start. Kir captured our welcome party on Friday night and then was with us from 10am-10pm on wedding day Saturday. She captured every person in attendance with such grace. Her talent is unmatched. PLUS returned sneaks in less than 24 hours which I know means working until incredibly late hours in the night. Not to mention returned our entire wedding weekend photos (digital and film) to us in a month!!! They don't make them better than this folks...

There is no one I would have rather worked with for 3.5 years and I am already thinking of ways to get back to the DMV area for more shoots with her in the future, or even just to grab a meal together. Hire Kir. It is the best decision you will ever make.

Milan

Married on 06/04/2022

AMAZING Photographer

If you are looking for a caring, fun and professional photographer, HIRE KIR! Kir makes the process so simple from start to finish! Providing easy to follow directions, Kir truly makes the entire process seamless. When you are a panicked bride to be and have a million questions, Kir is right there to calm your nerves and guide you through. I cannot thank Kir enough, our photos turned out amazing!!!

Natalia P.

Married on 06/04/2022

Amazing Photos !!

Kir is the absolute best, she captured our day perfectly. She's so responsive, sweet, and very talented. The day goes by so fast and Kir did a phenomenal job at posing my husband and I. She was on time, kept everything moving on schedule, and was genuinely so fun to be around. Her energy is really what makes her special, she is so positive and bubbly. She is so passionate about her work and she really goes above and beyond to get the perfect shots; her candid shots are so beautiful and some of my favorite photos from our day. I highly recommend hiring her!

Victoria B.

Married on 06/01/2022

Excellent Experience!

We highly recommend working with Kir! My husband and I met Kir at the Lincoln Memorial for an hour-long photo session following our civil marriage ceremony in DC. We're planning a larger wedding celebration next year with our family and friends, but we wanted the day of our civil ceremony to be memorable and special. We can confidently say that it was, in large part thanks to Kir! Kir is easy-going and great to work with, and through asking just a few questions, she knew *exactly* the photos to take. Often, it didn't feel like we were taking photos; it felt like we were having fun and enjoying the day, which is what we wanted for our wedding day! The photos are stunning; they capture us and the day perfectly. We, and our families and friends, love each one!

Pj Harris

Married on 05/29/2022

Best photographer ever!

Photos are such an important part of every wedding. The day can go by so fast, but the photos will last a lifetime. Kir not only did a phenomenal job of capturing the essence of our perfect day, but she made it all so much fun!

Kir's experience and passion for her work shines through in her presence. She brings the kind of energy you'd hope for from the person responsible for memorializing the biggest moments of your new shared life. You could tell she was just as passionate about getting an amazing shot as the bride and groom, and her enthusiasm brought life to the bridal party through what might've otherwise been a perfunctory process. Highly responsive, remarkably talented, and genuinely engaging, Kir was the perfect photographer for our perfect wedding.
Are you interested?
Send a message