47 Reviews
Recommended by 100% of couples
Quality of service

5 out of 5 rating

Average response time

5 out of 5 rating

Professionalism

5 out of 5 rating

Value

5 out of 5 rating

Flexibility

5 out of 5 rating
8 User photos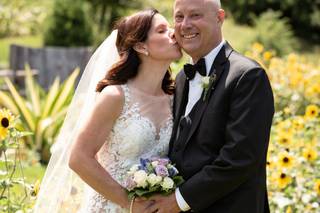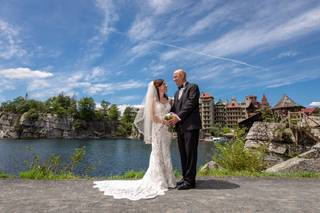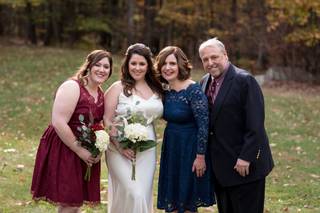 + 4

photos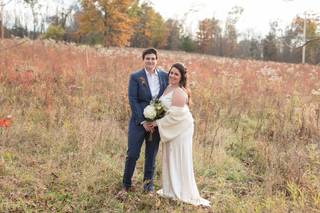 Greta B.

Married on 11/27/2021

Amazing Photographer!

Keith was one of the best choices my husband and I made for our wedding day! Keith had been the photographer for my sister's wedding in 2016 and she had nothing but great things to say about her experience, so my husband and I immediately decided to hire Keith. Keith was responsive, professional, and made my husband and I feel completely at ease while being photographed. We explained to Keith what style of pictures we were looking for and he made sure to listen to what we wanted. Additionally, we had our pictures less than a week after our wedding! I couldn't recommend Keith more!

Kholood Q.

Married on 07/10/2021

Amazing Photographer & Experience!

I can't quite put into words how grateful my husband and I are that Keith Ferris photographed and documented our wedding July 10, 2021. With so many challenges and variables due to the pandemic, Keith was the confidence, professionalism, and awesomeness that we needed. I spoke to him on the phone a few times before the wedding and closer to the date my now husband and I had a Zoom meeting with him. He was so on top of everything and had a calming confidence to him. He has years and years of experience, knows exactly what he's doing but is also constantly listening to us and what we wanted and liked. He is the epitome of professionalism but also incredible friendliness and kindness.

The day of the wedding, Keith was everywhere all at once. I don't know how he did it. Our wedding had multiple hangout locations, the dining area, the dancefloor, a lounge on the deck, a firepit in the yard -- he somehow managed to be in all places and documented everything! We were so thrilled when he sent us our amazing gallery a week after our wedding! We were on our honeymoon when we got them and stopped everything we were doing for a while and got lost revisiting the happiness that was our wedding, thanks to Keith.

If you are thinking of booking Keith for your wedding or any special event, I can't recommend him enough. It's also worth noting that I'm a bit camera shy and am not one who normally posts photos of myself or does portraits but working with him was so organic and fun! Thank you, Keith, for giving us photos we will enjoy and treasure for the rest of our lives.

Jennifer

Married on 09/21/2019

Keith rocks!

Keith is such a lovely guy, and a total professional. He is easy to work with, open to ideas, and can run the show so it all goes seamlessly. His pictures are gorgeous, and he delivered them FAST after our wedding. We couldn't be happier with our choice to hire him.

Are you interested?

Send a message

Amy

Married on 07/21/2018

Keith was fantastic to work with right from the start (and from a distance, as we live in NC). He was a consummate professional; we knew he was the right choice for Mohonk Mountain House (New Paltz, NY) and we were in good hands the minute we saw his beautiful style. He worked well with our family, even managing my little - very tried (!!) - 3 year old niece/flower girl. During our ceremony, we actually didn't even notice Keith there, but he clearly was, as evidenced by the photos later. We can't say enough "thank you's" for capturing our wedding so beautifully! We appreciate your work, Keith, and thank you so much.

Shelley

Married on 03/10/2018

Keith hiked out with us to Little Stoney Point equipment and all in the snow. We were able to get such a great backdrop! Thanks, Keith. We loved working with you. You're a trouper!

Kristin

Married on 11/04/2017

Keith was an absolute dream to work with. Keith was timely, friendly, and professional with everything from first touching base to see if we "jived, to finalizing a timeline the week before our wedding. Keith has a way of putting you at ease, even if you are not typically comfortable in front of the camera! He made us and our families and bridal parties feel extremely comfortable for the entirety of our wedding photography. Keith was also extremely responsive, fairly priced, and honest with his professional opinion in terms of locations, lighting, etc. for the photography itself. Every suggestion he made turned into a beautiful photograph. Bonus points for being an allied photographer for our same-sex wedding. We can't say it enough - thank you, Keith! We'd work with you again in a heartbeat!

+ 2

photos

Amy L.

Married on 09/23/2017

We loved working with Keith! He was great to work with - extremely responsive, professional, and with a great sense of humor - from the day we first reached out to him to our wedding day itself and after, when our album became available. Part of the reason we chose Keith as our wedding photographer was because of his experience shooting weddings at our venue, and the final photos showcase not only us and our loved ones, but the beauty of the venue, which is exactly what we wanted. Keith and his assistant captured every perfect moment of our day, and then some. His photojournalist style was ideal for our day - I barely noticed he was there most of the time, which is a good thing for a wedding photographer. His pricing was very fair, also! If you're having a Hudson Valley wedding, Keith is definitely the best out there.

Scott

Married on 09/09/2017

It's hard to put into words what makes the photos Keith takes of weddings so beautiful. Somehow, when he takes photos they come out both "candid" and perfectly posed, something we hadn't seen any other photographer do. While this was the first reason we chose him, what we ended up with was a wedding photographer who not only took fantastic pictures, but who went above and beyond to making sure that our special day ran smooth.

From wrangling up family members, to making sure we hit all the special shots, to even getting some perfectly framed photos we didn't even know we wanted, Keith is that special blend of commercial photographer, artist, and detail-oriented professional who you want at your wedding. From the moment we spoke with him, we felt comfortable and sure that he understood what we were looking for.

And ya know what? We weren't wrong.

Elizabeth

Married on 06/03/2017

Great to work with! Keith was understanding of what we were looking for in pictures and we loved the final product. There wasn't a long wait to see our wedding pictures, which was an added bonus!

Angelica

Married on 04/07/2017

Keith recently shot both our engagement photos in the Hudson Valley as well as our wedding photos in New York City and we could not be happier with the results! We particularly loved his aesthetic which is reminiscent of photojournalism. None of the photos seem forced or overly-posed. We found him very responsive and easy to work with and he even jumped in to help when I had trouble with the zipper on my wedding dress! If you're looking for top-notch photography, I would highly recommend Keith's services.

Emily

Married on 07/02/2016

My husband and I booked Keith for our wedding in July 2016 and we were so happy we did! Keith is a great photographer, to start, but is also very easy to work with. He is very personable, friendly, and communicative (but not overwhelming). Our wedding photos are fantastic and in addition to the portraits he was able to capture some really awesome dance floor shots. We couldn't have been happier and would recommend Keith in a heartbeat!

H &

Married on 06/11/2016

Keith Ferris is amazingly talented, whose presence only adds to the joy of the party. We have so many great photos to remember our special day thanks to Keith. Highly recommend!!!

Tarryn

Married on 06/04/2016

Keith was extremely professional and was a great choice for our wedding photography!

Beth

Married on 05/29/2016

Living in NYC we decided we wanted to get married overlooking the beautiful Catskills and wanted to use local vendors, I actually heard of Keith Ferris from a friend of mine who knew of him from SUNY New Paltz. I knew he was right for us after looking at the website. Immediately you can see Keith does not just point the camera and click, he has a real artistic eye. The pictures were absolutely beautiful, he knows the area so well and managed to capture the beauty of the surroundings while also getting all of our guests. In particular the night time dancing, which some photographers will make look like any person with a camera snapping shots at a party, he was able to make those pictures artistic. I would highly recommend using Keith for your wedding, after all when its over you have the memories and the pictures, and they should be the best! A general when you work with any photographer, make sure to give a lot of direction as to who you would like in the pictures, otherwise you will end up with more pictures of your mother in law then you ever wanted...

Katie

Married on 05/21/2016

My husband had worked with Keith in the past, so we asked Keith to be our photographer right away without talking to any anyone else. I was a little wary because I had never met him before, but he was the perfect choice to capture our wedding day. He caught some amazing moments that I didn't even know he was there for! The pictures stunning and I have so many favorites (he didn't ask us to do any of the cheesy poses I see on Pinterest all the time, either). I can't imagine how we'll be able to narrow them down to put in an album. I am super impressed by how well he shot the awesome dance party we had at the reception. Keith is so talented and I recommend him to everyone. Thanks, Keith!

Megan

Married on 05/16/2016

Keith is an absolute delight to work with! I can not say enough great things about our experience working with him and our photos turned out ABSOLUTELY BEAUTIFUL!
My fiancé and I both work backstage in the theater and I would consider us both a little camera shy. I was already a little nervous about the big day, not to mention being photographed the whole time. Keith has this incredible way of making you feel so relaxed and is also able to discreetly capture these incredible natural moments.
We met with Keith several months before our wedding to get to know each other a little better. He really wanted to know more about us, our wedding style, our families and what we wanted our big day to feel like. Keith really makes it a point to get to know you and understand the vision that you have for your wedding.
The best part of our experience working with Keith was that he understood that we wanted to be guests at our wedding and enjoy the night. We didn't want to spend hours being photographed. Most of the night he let us just enjoy ourselves and only asked a few times if we would step away for a few pictures. We were able to spend time with our families and friends and we have so many incredible photos that captured all of the beautiful moments.
We couldn't have been happier with Keith. He is laid back, professional, attentive, talented and we were thrilled to have him be a part of our big day. Keith is AWESOME!!!!


Annie

Married on 10/09/2015

Keith Ferris is a photography genius. We got married 3 days ago and he's posted 6 photos on his Facebook page (https://www.facebook.com/keithferrisphoto?fref=ts) already and I CANNOT WAIT to see the rest!! He was stress-free to work with which was a pleasure at a time when things can get pretty stressful. He was adaptable on the day when we had to adjust our shooting locations and schedule. His vision in our venue space was awesome. He had never shot the space before and was so responsive and creative with the opportunities it afforded. All the stars!

My husband and I cannot say enough wonderful things about Keith Ferris. His natural and laid back style was evident to us from our first meeting over beers at the Gilded Otter. Keith took the time to get to know us as a couple and remained in constant contact with us throughout the year. We had a strong connection with Keith from the beginning and it felt more like we were gaining a friend than simply a talented wedding photographer.

When we told Keith we wanted to go hiking and rock climbing deep in the woods of the Gunks for our engagement shoot he jumped at the opportunity. He spent hours with us on an incredibly hot day climbing rocks, hiking under the trees and jumping into rivers. Who does that??? Talk about going above and beyond! Beautiful, high quality photos were given to us quickly following the photo shoot.

On the day of our wedding Keith epitomized professionalism. Among a myriad of disasters leading up to the ceremony, we were dealing with a hurricane on top of it all. Keith was cool, calm, collected and delivered incredible photographs. I was an anxious mess that day and Keith's amazing attitude really helped keep me on an even keel. He made me laugh and, when it came to ceremony time, he was completely unobtrusive; essentially "a fly on the wall." He did not work with any bright lights, did not place himself awkwardly in the middle of the action and was able to beautifully capture the natural unfolding of the day. Looking back at our photographs, Keith did a perfect job telling the story of our wedding through pictures.

If you are getting married in the Hudson Valley and are looking for a photographer who knows the importance of catering to your individual personality, Keith is your man. We still owe him many beers at the Gilded Otter for all he has done for us =) THANK YOU, KEITH!!!


Keith did an excellent job photographing our daughter's wedding. He took photos throughout the day, from first look through the reception. We are thrilled with the number and quality of the photos. My daughter and her future husband selected Keith after interviewing several photographers. They commented that he was very calm and helpful at that initial interview, and they knew he would be the best person to have with them on their wedding day. Throughout the experience, Keith responded quickly to any questions we had. We highly recommend him.

Brian

Married on 08/29/2015

Keith did an amazing job with our wedding. The choice of photos and the keen eye to locations were fantastic. He was great to work with, funny and made every situation comfortable. We would use him again for anything needing great photos.

We had a July 4th wedding in Margaretville, NY. Keith was so wonderful to work with. We were planning the wedding from our home in Michigan, and Keith's flexibility made our planning so much easier. Keith takes beautiful photos, and we had so many great choices that were we're thankful he sent us a flash drive with all of our photos. He is reasonably priced, and his presence is such that you don't realize he is there. This resulted in very natural and lovely photos. My husband and I would recommend Keith to anyone who wants a talented photographer who will help you capture the love, happiness and joy of your wedding, family gathering, or celebration.

Kirsten

Married on 04/25/2015

Keith was chosen as a result of our experience watching him work another wedding. We knew we were getting the best and now, following our big day, we confirm that Keith made our day shine on camera! He is NEVER in your face or intrusive in anyway to your guests. You don't even know he's there, but believe me, he is not goofing off somewhere. He is right there catching moments you might not have ever gotten to see. I highly recommend Keith to anyone I hear needs a photographer... for any occasion!

Elizabeth

Married on 10/04/2014

Keith Ferris was the photographer for my wedding and he absolutely went above and beyond for us, capturing memories that will last a lifetime. I couldn't be more grateful. We were the first of our friends and family our age to get married so the whole process was very foreign to us. I am a very detail oriented person, and I knew finding the photographer would not be an easy task. I found Keith online, which believe me, made me rather tentative. But, we spoke a few times over the phone, met in person and from that, I knew we were in good hands. I was a bride on a budget and Keith totally understood and was willing to work with us. When it came closer to the wedding day, he was sure to check in with us which was perfect because I was trying to track down so many other people, him calling us was such a relief. The day of the wedding, Keith was so professional, he knew the names of all of our family members that needed to be in pictures. We had a rather intoxicated guest that tried to tell him who he needed to take pictures of, but he was able to handle them professionally which was very appreciated. Everyone has that one family member, and Keith was ready for them. Our wedding day was at a barn and originally the ceremony was supposed to be outside but we had rain. Keith was there working with us, willing to take on a little bit of rain, so we could get some pictures where we were originally supposed to get married, in addition to the beautiful photos he orchestrated in the barn and at our lake house. He was so accommodating and understanding. The services don't stop at the wedding either. He had the pictures available so fast, with the first picture to be seen the very next day. Keith was invaluable and I feel so lucky that he had our date available!

Jeff

Married on 10/04/2014

Keith did an amazing job capturing our wedding day. He was very professional yet fun at the same time. The pictures were fantastic and he offers packages to tailor for budgets large and small. I highly recommend his service.

Meghan

Married on 09/27/2014

I have worked with many photographers as I work with brides myself and Keith was very laid back but on top of his game the whole day. He listened to our ideas and got all the shots in we asked for. He was always in touch before, during and after the wedding and worth every penny. I will be recommending him to my future brides and anyone else I can.
Are you interested?
Send a message