Reviews
4.8 out of 5 rating
Quality of service

4.9 out of 5 rating

Average response time

4.9 out of 5 rating

Professionalism

4.9 out of 5 rating

Value

4.8 out of 5 rating

Flexibility

4.8 out of 5 rating
97%
Recommended by couples
6 User photos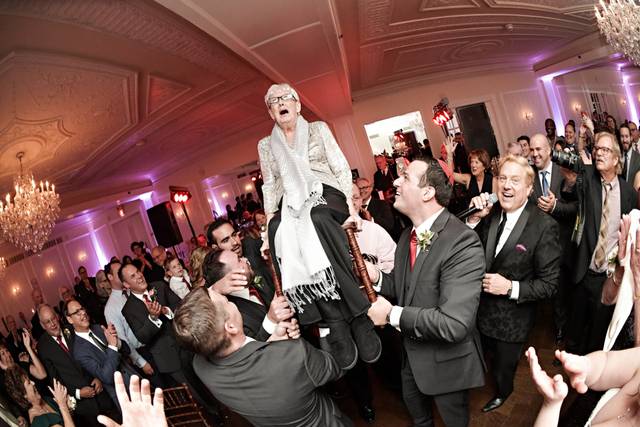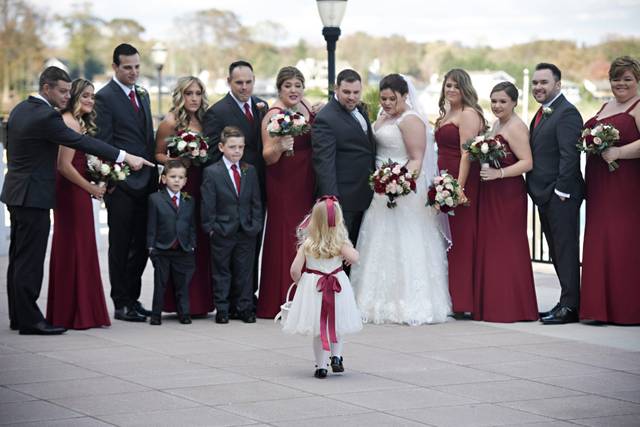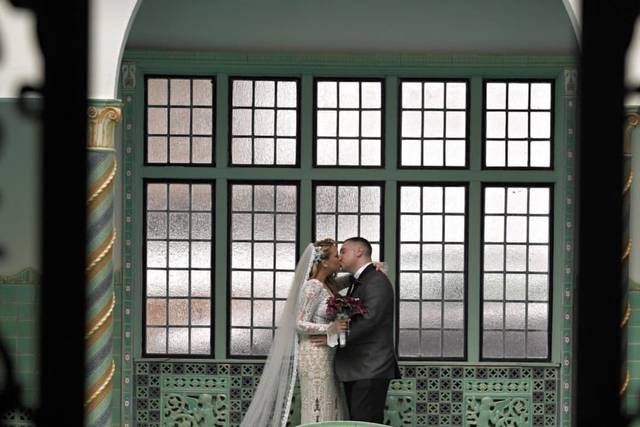 + 2

photos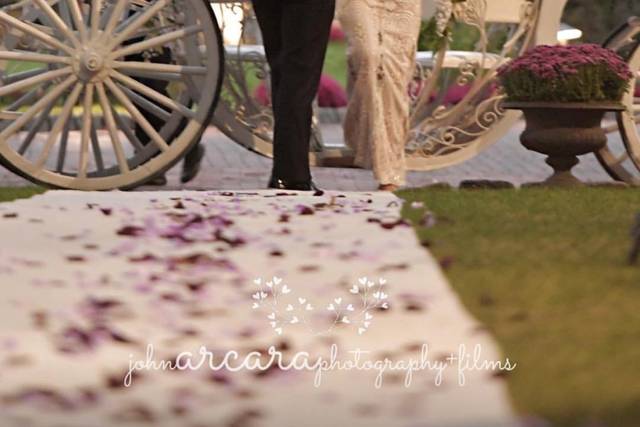 Erica

Married on 10/13/2023

John is best in business

My husband and I were part of wedding parties in the past that worked with John. When it came time to book our wedding vendors - I didn't look any further. Our wedding was an Arcara reunion in the best way! I truly cannot say enough about John Arcara and his team. His work is nothing short of amazing. John makes you feel comfortable and beautiful. He has a way of making you forget that you are posing in photos and you end up just having so much fun! John worked with our venue before and ran the day as efficient as possible getting us in the perfect spots. It can certainly be a challenge with large wedding parties like ours. Chris worked with John and is also so professional and so talented (with also great humor). I highly recommend this business.

Samantha C.

Married on 11/14/2019

The best!

My husband & I met with a few photographers before we met John. Once we met with John we knew he was our guy!! His work is amazing it speaks for itself. We felt so comfortable with him. His team has been nothing short of amazing the few pictures we saw the day of the wedding were breathtaking we cannot wait to see the finished product & album!! Don't look anywhere else if you want the BEST!! It's one IMPORTANT day that flies by & you will always have your memories & pictures to last a lifetime. Hire JohnArcaraPhotography!!!!

Caroline R.

Married on 11/03/2019

The Magician of Wedding Photographers

My Husband and I just received our weddings from John and Lovina Arcara and to say we are THRILLED with them is an understatement (More like in LOVE). John is not just another wedding photographer. He makes you feel comfortable, lightens the wedding day mood with his Great personality and can turn any chaotic wedding party photo into a MASTER Piece. My Grandmother also can't stop talking about how great he and how much she loved him! My husband and I are so happy we chose John Arcara Photography for our big day!! :)

Are you interested?

Send a message

Jessica C.

Married on 10/12/2019

Beautiful Photos!

I loved working with John and his team, including his daughter! They did a fabulous job and our photos are gorgeous! John is very friendly and easy-going which is great when dealing with wedding stress. John has great ideas for different shots and backgrounds and I think a lot of our pictures are very unique and creative. He and his team also captured amazing candid shots of my husband and I laughing and those are some of my favorite shots!

Stephanie

Married on 06/30/2019

Delivered exactly what we wanted!

John Arcara and his team of photographers were incredible in recording our Wedding Day. They were so easy to work with and planned ahead for all of the shots that we knew we wanted included during the day. They were unobtrusive and were able to capture everything we wanted about our special day with our family and friends. They made us feel special and look amazing. They captured all of the perfect scenes and backgrounds we could have asked for at our venue, the Mill. It was totally worth it to make sure we had all of the memories captured and the shots they took of us and our party were unbelievable. Their personalities were not overbearing and they constantly asked us how we felt and gave easy to follow instructions. We would absolutely recommend having John Arcara Photography capture your special day!

Toni G.

Married on 06/16/2019

Highly Recommend!

John Arcara, Rich, and Mark Conte were quite the photographers/filmmakers. The three together did not miss a thing at my daughter, Rachael, and her new husband, Adam's, wedding (6-16-19). They made us all feel relaxed and made every part of the photography aspect go seamless. Every person's pictures came out perfect. One photo is more gorgeous than the next! Not sure how they are going to be able to select her favorites for her photo album. I would recommend John Arcara for any event! Thank you for making our daughter's wedding so magical.

Lindsay

Married on 04/28/2018

John Arcara is the best in the business! From the moment he arrived on the wedding day, I felt so at ease. He put a smile on everyone's face, even when there were some stressful moments! He knew every great spot at our venue to capture a great photo and truly made our day so easy. The pictures are beyond beautiful. We can't thank John and his team enough!

Christina

Married on 10/14/2017

What a blessing it was to have John and his team capturing our engagement/wedding. He made the process so easy, comfortable and fun. He has the best energy that is contagious and so helpful. He made me feel so special. He knew all the right places for pictures, also open to anything I suggested too. I had a big bridal party w/different personalities and he handled all of us swiftly and effortlessly. During the reception you barely even knew his team was around, allowing us to be natural and enjoy our night, which are the best shots. He really gets in there, I laugh because in one video he is in, John reminded me of a gun slinger, cameras hanging all over him and using one camera, dropping it and with lightening speed grabbing another. Our SDE was so beautiful, along with all of the photos from the day/night showing on the screens during the reception. John knows what he is doing and is so passionate that he inspires you!! BEST decision I made having him manage one of the most important parts of the wedding.

Arielle

Married on 11/12/2016

John is seriously the best!! We initially had a different photographer, but didn't click with the first person, so we found John through our venue and I am SO happy we did! My husband and I instantly clicked with John; his creative nature and outgoing personality makes him so easy to get along with. From our engagement shoot to our wedding day, he always had different poses and direction for us, all the while making us laugh and smile. He was always available to us, and even took the time to speak to my mom about a few questions she had - but I always knew I could text or email him and he would get back to me ASAP. We also had our wedding video done by John's company, and it turned out amazing! Both the short and long videos are perfect; and when I had a small request to add in a couple of extra moments to our long video, John made it happen. Overall I would (and will) highly recommend John Arcara Photography to anyone and everyone!! Thank you so much for capturing our perfect day John!!

Jenna

Married on 11/04/2016

We could not be happier that we chose to use John to capture our wedding day! Photography was one of the most difficult vendors to choose because we felt like we weren't comparing apples to apples when looking at one vendor vs. another. The price, number of photographers, number of hours, album prices etc. were to all be considered. John checked off every box on paper but after we met with him, we were further sold! His upbeat personality is infectious and he is even more talented! We had never taken professional photos before and were a little anxious before taking our engagement photos. John made us laugh throughout the entire shoot and every photo is more beautiful than the next! During our wedding, he had that same upbeat personality and made everyone feel so comfortable in front of the camera. It was comforting that he had worked at our venue, Bonnet Island Estate, many times before. Thanks to his knowledge of the estate and property we were able to take our photos rather quickly so we could enjoy our special night. We are still waiting to see our video, which I know will be amazing as the photos he took are stunning! John and his team will not disappoint! We would highly recommend him to any couple looking for gorgeous photos to forever treasure!

Steve

Married on 10/21/2016

John Arcara went above and beyond for our engagement session and wedding photography. He knows what he's doing and is the consummate professional when it comes to his craft. His upbeat personality lends itself to getting people comfortable and smiling, especially on a busy and stressful and emotional day. He is very responsive, and has become more of a friend than a wedding vendor to us. The price tag will be higher than normal, but you get what you pay for. I couldn't recommend him highly enough.

Melissa

Married on 10/09/2016

If you are thinking about booking John...do it! You will regret it if you don't!

Jenna

Married on 07/03/2016

I truly cannot say enough about John Arcara and his team. From our engagement shoot to our same day edit, they have been nothing short of amazing. John makes you feel comfortable and beautiful. He has a way of making you forget that you are posing in pictures and you end up just having so much fun! The whole crew is professional and so very talented. They even had our pictures from earlier in the day up during the reception! Everyone was so impressed with their work. They managed to capture our personalities and our happiness in every shot. I can't stop watching our videos and looking at our pictures. There is no reason to look for any other crew, John Arcara is who you want with you on your special day.

John Arcara Photography's reply:

Hey Jenna,
WOW! Thanks so much. Lovina is mad at you for making my head even bigger! hahah!!! Listen you guys had such a fantastic day & were so much fun. You looked beautiful & were so relaxed! Congratulations again & may God Bless you guys in the amazing future you have together. Thank you so very much for having us we are truly honored...
John & Lovina

Taylor

Married on 06/18/2016

My older brother actually recommended John. I made an appointment b/c my brother wouldn't stop nagging me about meeting with him, however, I was completely convinced my brothers rec. would not be taken (we are 2 very different people). My mother, fiancé and I went and met John at his studio. From the moment we walked in, I was blown away. John is FULL of personality, we laughed the entire appointment. He listened to what we wanted, showed us samples, and was not pushy whatsoever. After meeting with 2 other photogs. in the area, let's just say no one compared to John's personality or high quality album samples and we booked him. I did have to swallow some pride when I told my older brother...
John did our engagement photos - The photos were beautiful and John made us feel comfortable / like rock stars the entire time (even though engagement photos are completely awkward to take). We got the photos back within two weeks and used them for both the save the date and the guest book at our wedding.
The week before the wedding John called me to go over everything and then sent all of my vendors an email with the timeline. My other vendors commented on how great it was and how that very few (if any) photographers are as organized as John. That made me feel confident our day would go smoothly (and it did!)
Lastly, at the wedding John went above and beyond. He has an ability to make people laugh and then is able to capture the genuine joy. He held my dress when my tipsy bridesmaids were incapable. He surprised us at the wedding with a sneak peak of the photos he'd taken that day (which everyone at the reception LOVED). Within 3 days of the wedding he'd posted over 30 BEAUTIFUL photos on Facebook. I can go on and on and on and on about all of the things John did to go above and beyond for us but this review would be a book. My husband and I are so grateful and can't wait to see the rest of the photos as well as the video! Thank you John, Rich, and Lasha!

John Arcara Photography's reply:

Oh My Gosh Taylor,
Now I owe your brother money!!! hahah! You guys were awesome. What an amazing day. I truly feel blessed that you chose us & we thank you dearly for having us be a part of your family. I am so thrilled that you liked what we do. Congratulations again and may God Bless you & your amazing family, including Ken on all you have in store for the future.
John & Lovina

Danielle

Married on 05/21/2016

Words can't express how thankful my husband and I are that we found John Arcara Photography for our special day. John made the process from the day of our first meeting throughout our entire wedding day SO easy, we did not have to worry about a thing. John did our engagement photos as well which turned out amazing, we used them for Save the Dates. Lovina, John's wife, did my boudoir session and created a "Sexy Little Bride" album that I gave my husband on the day of the wedding. She made me feel SO comfortable taking photos which I am not used to and they turned out amazing. John gave us a wedding timeline, I was asking him what time everything needed to be done, and he did not cease to amaze me with his knowledge. With any question we had, we received such a timely response and truly valued the information we were provided. The day of, John made us both feel at ease on a day that can be so overwhelming. Our Same Day Edit video captured SO much of our day, our guests were in tears watching it at the end of the night. Our photos from the day captured every detail, we could not have asked for more. He was more than a photographer/videographer and we are forever thankful! I would recommend John to anyone, anytime for any event.

John Arcara Photography's reply:

Awww Danielle, thank you so very much. We had such a great time at your wedding & you guys were a blast!!! We MUST get together for drinks sometime soon. Congratulations and God Bless you & Omar on the amazing future you have together. Thanks so much for having us.
John & Lovina

Kristin

Married on 02/06/2016

The moment John and his team arrived the morning of my wedding, most of my nerves completely disappeared. They are true professionals and know exactly how to make a bride feel calm, beautiful and special. John managed to capture my husband and me truly as ourselves. Our photo shoot together and with our bridal party was so much fun we almost forgot about the February weather! John isn't afraid to take risks and go above and beyond to capture the perfect shots and I am so grateful to be able to look back on our pictures as a genuine reminder of how beautiful the day was. I would recommend him to anyone and everyone who wants the best of the best for one of the most important days of their lives.

John Arcara Photography's reply:

Hey Kristin,
Whatever... I was drunk most of your day! hahaha!!! You guys are so much fun and I am so glad we have become such friends. Thanks so much for having us capture your amazing wedding day! It was absolutely perfect! The snow, the property, the bride... all except the groom, but, you know, can't have it all right?!?!? Just kidding Matt is so fantastic! Let's go get a drink soon!

Christina

Married on 01/30/2016

John and his crew's energy created a relaxed setting for pictures! He has a great sense of humor and his talents lies within every moment he captures! His same day editing is one of a kind! It's something we look back on and still are in amazement over his talents!!

John Arcara Photography's reply:

Oh My Gosh Christina!
Tell me you didn't have a killer day! You guys crushed it & you are a beautiful couple. Thanks so much for having us & next time you go to Greece, Lovina & I are coming to photograph the trip!!! Opa!!!!

Ashley

Married on 10/10/2015

Photos are incredibly important to me, so I knew I wanted to make sure our day was captured by someone who really made us feel comfortable. We knew once we walked into the studio that this was the group of people that we wanted to work with on our special day. Scott Bush was our photographer and he was incredible to work with!! He made us both feel instantly at ease and kept everything flowing so nicely on the day of the event. He was so laid back and organized and it really made everyone feel so calm and relaxed. He constantly made us feel special and had the best ideas for how to capture the moment. We really enjoyed working with him and cannot wait to see how our images turned out!! Our families were also raving about how great Scott was and how much they are looking forward to seeing the pictures as well! We would choose him again in a heartbeat and highly recommend him to anyone else that has the opportunity to work with him.

Jessica

Married on 09/06/2015

John Arcara and his team are an absolute pleasure to work with. They are so easy going and have such amazing personalities. John Is phenomenal at what he does and is so passionate about his work which his pictures reflect. I couldn't be more thrilled with how they all turned out. He's amazing and I'm truly blessed to have been able to have him capture every moment of my wedding!

Catie

Married on 04/18/2015

There are no words. Just look at the pictures! John and his team are absolutely amazing. From the moment we walked in to talk to John and Lovina, we knew that they were the photographers we needed to make our day complete. We later found out that John's father was the photographer for my parents wedding-- FATE!
John and the team made us feel comfortable, even made me laugh while we were getting ready in the morning (which is hard to make a bride do!) Our massive bridal party was a bit of a concern- but John was able to keep everyone focused and make our pictures PERFECT. Our Big Fat Greek Beach Wedding would not have been the same without John Arcara Photography. Will be using them again soon- Just need an event! =)

Jody

Married on 10/18/2014

Our morning dawned bright and sunny; about an hour into the day John and his staff arrived. When looking for a vendor to take pictures at our wedding we were VERY picky. My daughter and her fiance dislike having a camera shoved into their face all day long. At first we decided to forgo having a video made; for the same reason. The idea of a videographer taking over the wedding turned our stomach. No worries with John, he comes to the event himself and sets the mood with his sense of humor. Within an hour I felt as if he were an invited guest, he was making fun of me just like my brothers do! John is a bit more expensive than others photographers we contacted but...he was worth every penny. I wouldn't hesitate to recommend Arcara Photography, he doesn't disappoint and by the end of your day you'll have a brand new family member. You'll know all about John's love of shoes and his daughters obsession with Loubotins! As for his videography, PSST you won't even know he is there until you see the divine results of his passion...photography. *Just be careful with your own camera lens, if he likes it you might be looking for a new one! :) MOB

Brooke

Married on 09/27/2014

WOW is the best explaination of this company. They might be on the expensive side but boy do they deliver!! They're pixtures are amazing and I am MORE then satisfied with them. Please take the time to check them out.

Stefanie K.

Married on 09/06/2014

UNBELIEVABLY AMAZING & FANTASTIC in every single way! When searching for my vendors I kept a lot of wedding advice in mind. One VERY IMPORTANT piece of advice I was given that I would give to EVERYONE is...when all the planning is done & the best party of your life is over, all you will have left is your memories & your photos/video. This is in my opinion one of the MOST IMPORTANT PARTS in all the planning. I heard about John Arcara Photography from a friend & could not wait to meet with them. Before I went I looked at their work & sure to say WOW. I sat down with John & knew this is it!!! There was no other photographers I wanted to work with. I looked at other wedding albums in their studio & felt like I was at those weddings! I watched a few vimeo clips & thought WOW! They captured every moment & all the little details. John is so knowledgable, passionate, & talented. John, Lovina, & each and every person on their team are PHENOMENAL beyond words. They are the nicest, most down to earth people! They made me & my now husband feel so comfortable. There was no worry what so ever. They are always readily available for their couples, & willing to help in anyway they can. You don't just get photographers & videographers you get friends! Everything we wanted we received & much much more! We also chose them as our videographers. OF COURSE, the crew was WONDERFUL! On our big day we felt like celebrities. When we look at our photos or watch our video we relive that day all over again. Mission accomplished!!!!! We get extremely emotional EVERY single time. What they captured took our breathe away! The photography we received are more then just pictures to us, they are works of art, ours,that John & his team helped us to create. They create true magic through the lens of their cameras. We can't express in words how thankful we are for the incredible job John & his team did but in this review we tried! If you want the ABSOLUTE BEST CHOOSE JOHN ARCARA!-Stef & Kurt 9/6/14

Natalie

Married on 08/02/2014

Such a pleasure to work with! John and his team were so amazing!!!

Iris

Married on 07/24/2014

My daughter and I looked at many different photographers, John was first and none compared to him- from his personality to his gallery to his work we knew he was the one. Besides that he was into shoes and that was an immediate connection he had with my daughter! And then there was the fact that he helped her find her amazing make-up person and helped with the time line. It's really the little things. And then the wedding! Yes, it was a Thursday at an amazing venue, but afterwards what will we have but the memories and the pictures! John was amazing! He made my gorgeous daughter look stunning! And I've only seen the preliminary pictures! He was easy to work with, unobtrusive and so nice! There are not enough words to describe the accolades we are getting from these pictures so far! The only thing I would change is less time with family pictures and more fun pictures with the bride and groom and their amazing wedding party. But that was our choice! HE has some eye- Definitely worth every penny. Recommend him without a doubt!


Are you interested?
Send a message