Reviews
5.0 out of 5 rating
Quality of service

5 out of 5 rating

Average response time

5 out of 5 rating

Professionalism

5 out of 5 rating

Value

5 out of 5 rating

Flexibility

5 out of 5 rating
100%
Recommended by couples
Awards
13 User photos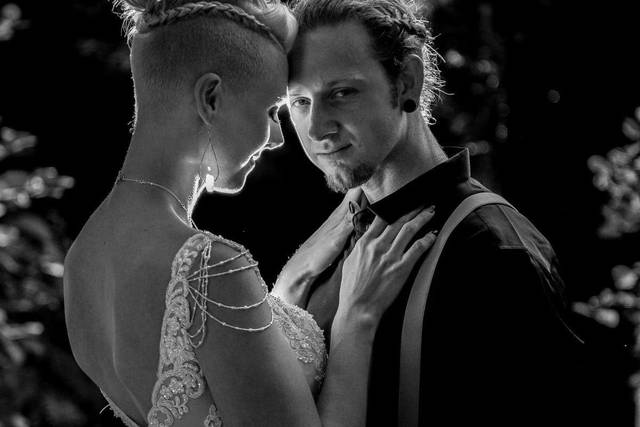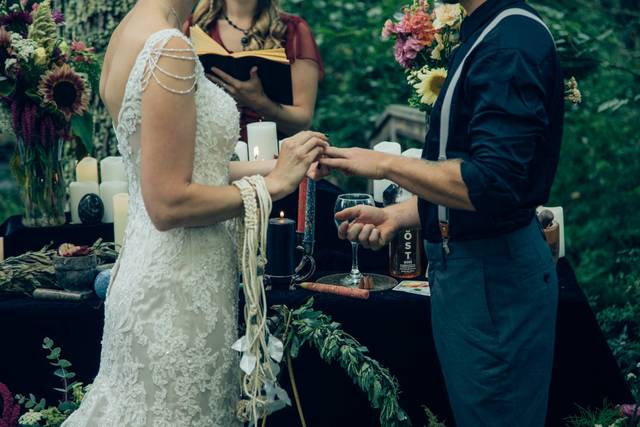 + 9

photos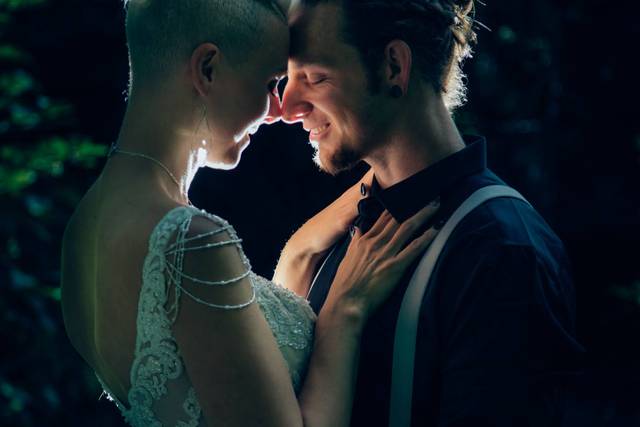 Deni W.

Married on 09/06/2021

Captured the Magick perfectly

Joe was very pleasant to work with. He's easy to talk to and work with, knowledge, experienced and creative. He made me feel like a model, even though I am far from one. He provided a wide variety of settings and textures. Each photo was unique and breathtaking. I was blown away that those were my photos and that was my day, and that he captured the intimacy and most important parts exactly like I will always remember it

+ 5

photos

Stacey

Married on 04/27/2019

Pick Joe for a fun easy going artist photographer!

Joe was a ton of fun to work with! Engagement photos and photo shoots can feel awkward, but Joe has a great knack for making you feel comfortable and is able to catch some great "in between" moments when your expressions of joy and love appear more natural. He was highly responsive and quick to send our photos back (within 3 weeks). I found that very reasonable given the volume of pictures he takes. Most of our audience said they hardly saw him too - he's like a stealth ninja. He was also very accommodating for engagement photos and was willing to move the date several times due to rain/bad weather (we wanted them outside) and met us in a convenient mutual location. I'd highly recommend working with Joe!

Amanda

Married on 10/27/2018

Gorgeous memories!

My husband and I can't say enough good things about Joe! He made the whole process stress free and fun from start to finish. Ahead of the wedding, we were able to talk through logistics of the day, must-have shots, family dynamics- everything you can think of to make sure our day was perfect and everyone felt comfortable. We just got our wedding photos and are absolutely blown away. Our ceremony photos capture all the emotion in the room, our outdoor photos showcase the snowy landscape perfectly, and our reception photos display all the joy and love we remember so clearly from the day. Thank you for giving us our lifelong memories!

Are you interested?

Send a message

Bri

Married on 09/08/2018

Joe was such a gem! We are so happy we found him. He was such a professional. He got through family pictures with ease and we didn't have to think about a thing. He had so many artistic ideas that came naturally. We loved all of the pictures and the slideshow he put together was simply amazing. Joe felt like he was attending the wedding as a friend, he made us very comfortable and made sure we had time to celebrate and party.

Joe Martin Photography's reply:

Two beautiful brides. What more can a photographer ask for? You two were so fun and easy to work with. So happy for the two of you. It has been fun watching you two running around all over Instagram. I wish I could share a photo here but this site does not allow that. Thanks again.

Caitlyn D.

Married on 07/25/2018

Fun and Professional!

Joe was able to photograph our small, outdoor elopement ceremony in NH on a rainy summer evening! We loved how flexible and creative he was during the shoot and he made us very comfortable. We hope to have Joe take more photos for other life events in the future!

Meghan

Married on 10/21/2017

Joe Martin was fun, easy-going, professional and made my wedding day photography go beautifully. I highly recommend him for all of your photography needs.!!

Ellie

Married on 08/26/2017

Joe was an absolute pleasure to work with for our engagement photos and wedding photography! I was initially interested in Joe because of his creative, artistic and beautiful photos and his eye for finding and capturing the most unique perspectives, which clearly set his images apart from other photographers that I have seen.

He was incredibly responsive, detail oriented, punctual and just plain fun and pleasant to communicate with throughout the entire process - from our first call, to the engagement photo shoot, to the day of our wedding. He got to know us as a couple and understood our vision, and was able to bring it to life even better than I could have asked for. He is also very quick to turn around finished images, which is a huge bonus.

I would recommend Joe to anyone who is looking for incredible photography services, wedding and beyond, and who appreciates creative and artistic imagery that really stands out above the rest of the photographers out there.

I couldn't have asked for a better person to capture our special day, and will certainly reach out to Joe for future photography needs.

Joe Martin Photography's reply:

Thanks so much for the kind words. From the engagement photos to the last sunset shot you and Josh were so great to be around. Happy and fun. Some of the dance photos came out so great in the barn venue. Thanks again.

Faith

Married on 07/21/2017

Can not say enough great things about Joe! he just worked my wedding at the margate resort this past Friday and the quality of his professionalism and photographs are above and beyond anything I could have ever expected. From the phone call to meeting him in person he made the experience so comfortable that I just know all the photos are going to look stunning just from seeing 1 photo. I would recommend Joe to anyone looking for a photographer and definitely will use him again ! maybe for a baby announcement in the future lol . Thanks for making Shawn and my night one for the record books ! Joe's amazing ! I can't wait to see the rest of the photos he took , the suspense is killing me !

Everybody hire Joe Martin Photography!"

Holly

Married on 05/28/2017

From the .moment joe arrived you could tell he knew what he was doing, he has a unique eye for amazing and different photos

Vivi

Married on 05/27/2017

Joe took the most beautiful pictures at my wedding! He also created this Youtube video of a slideshow of the pictures set to music, and let me tell you, it brought tears to my eyes (https://www.youtube.com/watch?v=6B6Gy08s8A4). He was funny and was great at finding creative spots to take pictures of my dress/shoes and for the first look. He sent you a USB with the pictures in the mail in a timely fashion so you can make as many copies as you'd like yourself. I highly recommend Joe for your wedding photography!!

Joe's personality is just as amazing as his photographs. He is very easy to work with. He has great ideas but also listens to what the couple wants to do. He even stood outside in 40 degree windy weather to shoot foliage pictures at my request. Thank you Joe for everything!

Joe Martin Photography's reply:

Thanks for much for including me in your wedding day. It was great that the rain let up for your outdoor photos. So happy for you and Ian.

Katelyn

Married on 10/15/2016

Joe was amazing. He called before the wedding and we talked for a little while on ideas I had for the ceremony and reception and encouraged me to send him my Pinterest board so he could make sure he captured every photo we wanted. He was very easy to work with and super accommodating. Our photos came out amazing and I couldn't be happier! I highly recommend Joe to anyone!

Joe Martin Photography's reply:

Thanks for your review. Loved your wedding. The venue was so cool the barn was perfect and the images you let me take of you and Derek. Yes to kind. We drove to the lake and went out to get a shot in from of the barn in the freeze cold temps. I like that you posted a couple here. Thanks again

Brittany

Married on 09/24/2016

Joe was a great addition to our wedding vendors! He was laid back, unobtrusive, provided ample direction when it came to the photos. The candids are amazing, and the portraits are art. The turnaround for receiving the photos after the wedding was faster than any other photographer others I know have used, and they were so fun to look at and relive the day.

He is great at communicating and is flexible to work with. He also shot our engagement photos which turned out lovely. We had one question about the wedding photos after we received them and he quickly answered and sent over what we needed. After the wedding there were a couple photos (with extended family) that I wish we had gotten that I forgot to ask him to take, but that is no fault of him.

Joe did a great job capturing details from our day that I otherwise would have missed, and some of my favorite photos are of our loved ones reactions during our ceremony. It was a great day and I'll undoubtedly recommend him to friends and family in need of a photographer in the future.

Joe Martin Photography's reply:

Brittany, Thanks for taking the time to leave your review. Means a lot that you shared it. Happy for you and Adam.

Debra

Married on 08/27/2016

Just book this guy if you need a special event with professionalism! We met Joe,he was very kind was a wizz at everything! He is very professional,, his photography is beautiful,creative,artistic, and his photos pop with vibrance of landscape mixed with expressions! So glad we found him for my daugher's wedding day. Thankyou so much Joe

Joe Martin Photography's reply:

The wedding was so great. Eagle Mountain House did a great job with the wedding details. So glad to hear this review and thanks for taking the time to leave it.

Stephanie

Married on 07/02/2016

Joe was incredibly professional and had a keen eye to detail! For every planned shot, he made sure that the dress was set in the best way, that there was good symmetry with people, and that lighting and angles were the most flattering. He was busy the whole reception to get some great candid shots to go with the set pieces to help give us the most real memory of the day that will make us smile for years to come.

On top of giving us great shots, he was patient and understanding with delays in our expected timeline, always willing to take all the time needed to get the right shots. He was always easily approachable, completely willing to take shots that we requested, and very friendly. We think that Joe's service was an incredible value and 100% endorse his work for any others interested.

Joe Martin Photography's reply:

Step, Thank you so much for taking the time to review me here. It means a lot to me. Matt and your wedding was so great. The Temple is amazing. Hope you have an amazing life together.

Joe

Jenna

Married on 06/04/2016

Joe did an amazing job at our wedding June 4th!! He was great to work with and I already got my photos back and love them all!! Thank you Joe

William

Married on 03/12/2016

"My fiance and I needed a good photographer for our small wedding of 20 people. Joe had great shots and came well rated. He spent a little extra time for preliminaries and took many shots and poses. The wedding and the pictures were really great. Thanks"

Joe Martin Photography's reply:

Jami & Bill, Thanks so much for including me on your wedding day. Time went fast but what a great ceremony. Enjoy the new family you have created

Melissa

Married on 10/01/2015

Joe Martin photographed our Intimate Wedding in Jackson NH, and he was wonderful to work with. Joe made us feel comfortable during the process of taking photos. Joe exhibited great energy and was willing to go great lengths to capture every shot we wanted. Joe was climbing bridges to get the right shot; risking getting hit by cars for us; he gladly stopped eating his meal at dinner to run outside and take and outstanding sunset picture ; he layed on the cold wet ground to get the best shot; he even trecked in to the New Hampshire woods in the dark of night for us.

If you are looking for a true artist, who will go to great lengths to capture your special days memories, with unique and beautiful photos, look no further than Joe Martin.

My husband and I absolutely loved our experience with Joe and our photos came out incredible. We highly recommend Joe for your photography needs.

Joe Martin Photography's reply:

Melissa,
Joey and your weddings was such an intimate wedding. Location, weather, people. All so great that day. It was fun to run out to get the sunset photos and head in to the woods after dark too. Many happy years to come.

Roderick

Married on 09/20/2015

My wife and I hired Joe to shoot our wedding and he was absolutely exceptional to work with. From the pre-wedding communications all the way through the follow-up and delivery, he was professional, easy to work with and we felt 100% confident in his hands.

We truly couldn't have made it all happen without him. He knew exactly how to capture the action naturally, and when it came time for preplanned shots he was amazing at offering just the right suggestions. He's very creative, has an artistic eye, and made use of some of the space-specific features in ways we hadn't even considered!

Because of him we moved through our post-ceremony shots smoothly and efficiently and had fun doing it. We would have been lost without his guidance and it's only because of him that we got the amazing shots we did.

His personality is super fun and easy going and he blended right into the event and managed to capture some images that we would never have dreamt could be captured. The photos really embody the spirit of the event, not just the people there.

Best of all, we were pleasantly surprised with some of the artistic edits of the photos that he provided. He managed to take already stellar photographs and turn them into little masterpieces that we proudly display.

Both my wife and I completely recommend him.

Joe Martin Photography's reply:

Roderick, Yours and Gwen's wedding was so special to be at. To see the family that was created after you two joined in marriage. It was something you both deserved. Truly blessed to be with you on your big day. Cheers to many happy years ahead.

Katherine

Married on 09/12/2015

I found Joe through Classic Photographers, and I am so happy I did! My husband and I are pretty shy when it comes to having our picture taken but Joe (and Tara) make it so easy, comfortable and FUN! His style is super unique and I CANNOT wait to see all of our pictures!! Thank you Joe & Tara!

Joe Martin Photography's reply:

Thanks so much for the review. I did not see this till just the other day. So happy to hear you enjoyed out time together. That can make or break the wedding day. I always try to be ready for anything. Your venue was great with the woods as the ceremony the tent for dinner and the amazing barn to dance. What more could you ask for.

Mary

Married on 09/05/2015

Joe was an amazing person to work with, first with the engagement session and through to the wedding, he didn't miss a beat. We are blown away by the quality of the photos, they truly lived up to my expectations! You know you have something special when the photo can invoke the feelings of the moment. Thank you Joe, we will cherish these photos forever!

Joe Martin Photography's reply:

Mary, What can I say? You and Justin where so easy to work with. Your location for the engagement session could not have been better. Being around a happy loving family like yours is one of the reasons I love weddings so much. Thanks for the review and happy spring.

Kelsey

Married on 07/15/2017

My husband and I absolutely loved having Joe photograph our wedding! He used the elements of the venue creatively in setting up photos and was so helpful in corralling family members to make sure everyone got in the proper pictures! We would definitely recommend him to anyone getting married in NH.
Are you interested?
Send a message