22 Reviews
Recommended by 94% of couples
Quality of service

4.8 out of 5 rating

Average response time

4.6 out of 5 rating

Professionalism

4.6 out of 5 rating

Value

4.8 out of 5 rating

Flexibility

4.6 out of 5 rating
Awards
10 User photos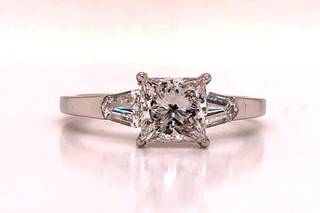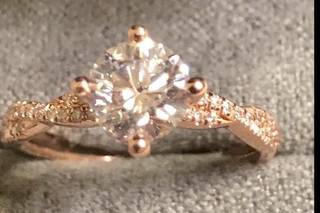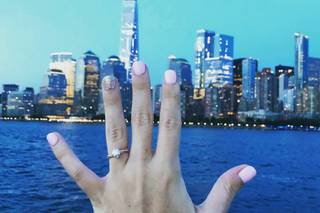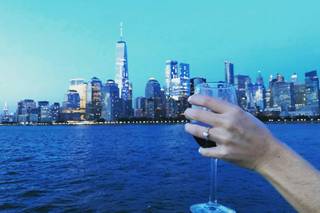 + 6

photos
Brandon F.

Married on 11/08/2020

Perfect custom engagement ring; 100% online

What an amazing experience working with Marc, Jacqueline, and the Jay Feder Jewelers team. I've been a customer of this family business for over 20 years. It's their service, value, and eye for design that keeps me coming back. The entire process of creating a custom-designed engagement ring including the selection of a loose diamond was done online and through FaceTime conversations. There's no other place I would go for jewelry purchases. Thank you!

Tomme

Married on 09/02/2019

Jay Feder Jewelers is the epitomy of what it means to go above and beyond for their customers.

Last February I met the girl of my dreams and after a few months I found myself thinking about something I had never before thought about, proposing. With that thought came the realization that I would need to buy a ring. As a result I started researching rings and where the best place to buy a ring would be. I told my dad I was thinking about proposing and he said you need to go to Jay Feder. He told me that he was one of Jay's first customers in the 1980's. I was a bit skeptical at first, because they didn't show up in my research and my now fiancé had her heart set on a specific style of ring. So in an effort to humor my dad I agreed to meet with Jay Feder Jewelers, believing that I would end up buying the ring for my fiancé at a more well known jeweler.

I walked in for my appointment and none of the ring options fit what my fiancé was hoping for in a ring. I figured that I would have to look elsewhere. Denise, the representative I was working with, asked for examples of rings my fiancé liked, so I whipped out my phone and started showing her pictures of rings my fiancé liked when she and I went looking for rings. What happened next truly surprised me. I figured Denise would see the examples and realize that they didn't have what I was looking for. Instead she asked me what it was about each ring I showed her that my fiancé liked. After I told her what my fiancé liked about each of the rings I had pictures for, Denise suggested that they build a custom ring with each element from the different rings that my fiancé liked.

This was great news, but there was one problem. I was planning on proposing in less than a month at Yankee Stadium. It was at this point that Marc Feder called me from his personal cell phone. He told me they would build my custom ring, have it ready in time, and he came in under my budget! I could not recommend Jay Feder Jewelers higher!!

+ 5

photos

Alyssa

Married on 05/03/2019

A Family Tradition

Jay Feder is the jeweler my dad went to 35 years ago when he picked out my mom's engagement ring and is who my husband ultimately went with as well. They are so nice and provide excellent service for a great value. My husband said he was incredibly nervous trying to pick out the perfect ring, I gave him very little direction. He said Avi was incredible to work with and spent a lot of time with him making sure he felt confident and happy with his choice. My husband did a great job and I am very happy with the ring he chose. My husband and I came back to pick out our wedding bands and had the same great experience as he did the first time as we tried on almost every ring they had. They were able to size them and get them to us in a very timely manner and we are so happy with our rings!

Are you interested?

Send a message

Abigail

Married on 07/02/2017

The jeweler we worked with was great!

My fiance really wanted to have my inputs on the design and look of my ring because he wanted me to love it and i have REALLY skinny fingers. We are from Chicago and have jeweler connections there but didn't know where to go here in Denver. We knew we wanted to find a jeweler that wasn't a chain and that really focused on making the experience personal for us and Jay Feder Jewelers did just that.

We worked with Emily and she was FANTASTIC. During our first visit, Emily really worked to get to know us, to understand me and my style, and just made us feel comfortable and at ease. She really helped me to nail down a style genre by being objective, asking questions, and reassuring me that there would be style that "spoke to me" when I found it. We came back for a second visit to look at stones and she spent a few hours with us discussing color, clarity, etc., allowing us to view various stones through a loop, coaching us through viewing stones of various grades and understanding that the most important thing is finding a stone that looked perfect to US/ME. Emily also showed us ways we could get a style I loved within our budget and ultimately we had a ring custom made.

We will definitely work with Jay Feder (and hopefully Emily) for our future jewelery needs and definately recommend them to anyone in the Denver area looking for a compitent, trustworthy, and helpful jewler.

Lindsay

Married on 09/19/2015

Working with Emily at Jay Feder to custom design my engagement ring and our wedding bands was one of my favorite parts of the wedding planning process. My fiance and I never felt rushed or pressured and ended up with pieces that we adore. Emily was extremely knowledgable and patient and also a really fun person to spend time with! She worked very hard to translate our ideas into rings that are exactly what we wanted. When I went to go pick up our wedding bands, I was thrilled with them but also sad that we wouldn't be seeing Emily as much. I hope we have a reason to visit Jay Feder again soon.

This place is the best! I gave them perfect 10s because they deserve them in all categories!

This place is fabulous. My experience started with just a "fly by". My fiance had mentioned the store as reccommended place to buy my engagement ring. At first I was intimidated because of several high end peices in the cases. I spoke with Avi, he gave me some clear ideas of what I needed to look for in an engagement ring, the things that I should pay attention to when looking for a style that I liked and could pass on to my fiance. My second experience was with Avi again after I had shopped around. I was very particular on settings, I knew I wanted something a little unique but not too off the wall. He very patiently showed me several settings and stones (even snuck in the stone that my fiance had secretly chosen). After that, it was my fiance's turn. His experience was with JJ, who really broke things down for my fiance' (he loves facts and data). He spent the time with my fiance' and worked with him to help him chose just the right stone. JJ and Avi have seen us several times, we knew that we weren't going to buy from anyone else, even though we were encouraged to branch out to to some comparative window shopping. We are looking at two options, one is an estate ring (which is lovely) or two a custom design wedding band to fit my very unique setting (which isn't at all as expensive as it sounds). The cool thing? JJ and Avi are always welcoming and they even remember our zany details- like my new mother is law's moose sighting fascination and our gag to provide her with a fake moose at picture times. All in all, a great place to shop for quality and an excellent customer experience. My husband to be can count on many visits to Feder's (it's a good thing they are so nice.)

Daphne

Married on 04/28/2012

Susan Hayes helped us ever step of the way! We love Jay and the family owned business and the value and service is unbeatable!

Cori

Married on 10/22/2011

We were so happy with our experience at Jay Feder. My now-husband found them during his engagement ring search and Stephanie was just so nice and helpful to him, walking him through how you choose a diamond and helping him to get an absolutely stunning ring within his price range. Because of his experience, we returned for wedding rings and, again, Stephanie Raub was awesome, helping us to find exactly what we needed, at a price we liked. She even somehow managed to bend the space-time continuum to get my ring back from NYC in time for the wedding during a Jewish holy week when the store was often closed (disclaimer: we almost forgot to buy rings so we were definitely purchasing at the last minute!). We love our rings and we loved our experience with Feder.

Katie

Married on 07/09/2011

So pleased with our experience at Jay Feder. The rings were absolutely gorgeous and reasonably priced. Natalie educated us on different metals and was helpful in assisting us with our selections. We were very pleased with our experience here.

Stephanie

Married on 10/09/2010

My husband and I went to see Stephanie Raub at Jay Feder Jewelers for our wedding bands. My husband had purchased my engagement ring from a different jewelry vendor and wished that he would have known to go to Jay Feder Jewelers in the first place. I was recommended to see Stephanie Raub at Jay Feder Jewelers by a friend and we were very impressed. The store is family owned and gives you the feeling that you are their only customer. The store is small but has a large selection and willing to accommodate your special requests and rush orders.

We were very impressed with the selection and service. Stephanie was wonderful and very knowledgeable. We will be going to Jay Feder Jewelers for future purchases.

Maya

Married on 06/28/2009

Jay Feder was a dream come true! My husband designed my engagement ring with them, picked out a custom wedding band and I designed his wedding band all with Jay Feder Jewelers. Even though we live in Washington, DC we trusted Celia Feder to take care of us and she did. Celia along with her team was wonderful from day one and we feel blessed that they were a part of such an important part of our engagement and marriage.

Erin

Married on 09/06/2008

Jay Feder provided us with the engagement ring, and wedding bands. They helped us custom design the engagement ring setting and it turned out beautifully and unique. When the rings needed resizing it was done quickly and with no hassle. They are a pleasure to work with and we will definitely be using them in the future!

Brett

Married on 08/24/2008

Jay Feder Jewelers provided the engagement ring as well as the wedding bands. Brenda was the person we primarily worked with and she was awesome and provided us all the information we needed to know to make our decision pretty easy to purchase there. We shopped around and came back to them without regrets. It's a very non-pressure environment and we always felt comfortable working with the people at Jay Feder. The price was very fair for the quality of rings that we got and we will be back in the future.

They helped design a custom engagement ring, matching wedding band, and pendants that were gifts to my mother and sister. I had some family diamonds and they helped design pieces to use all the various sizes.

It was a great experience and we worked through CAD drawings and then wax models. Communication back and forth wasn't always seamless, but overall they are great and we will definitely go back!

Joseph

Married on 04/02/2010

Before I went into Jay Feder I stopped by a local B&M store and learned a few things. I learned that money is very important, ratings sell stones, and lack of knowledge costs people a lot of money. After that experience I decided I would arm myself with as much knowledge as possible. Before I went in and sat with Brenda I studied everything I could about diamonds. I sat for 5 hours with Brenda and finally I picked the stone I wanted. I then asked that they bring in 5 more for me to look at. They did without any questions asked. The setting was custom made and the diamond was set in and ready to go.

The experience was so amazing that I purchased her band there, as well as a full set of pearls for a wedding gift. Every experience was beyond what I expected and I will always bring my jewelry needs to Jay Feder.

I worked with Emily to find my wedding band, and she was AWESOME! So patient while I tried on band after band and she really took the time to explain all types of settings, prongs, sizes, and styles of wedding bands. She worked within my budget and didn't try to push it. She was also very responsive to all my email communication. I had such a great experience, and I would recommend Jay Feder to anyone!

My husband bought my engagement ring at Jay Feder. Stephanie was our go to person. She was so flexible in working with him and would arrange to meet in the evening if that was the only time he could make it. We were so happy with the engagement ring that we decided to also buy our wedding bands from them as well. The best thing about Jay Feder is that they want you to be very happy with your ring and they will continue to work with you until you are happy.

My fiance got my diamond and setting from Jay Feder, and it is stunning! The only reason I rated the flexibility down is due to the fact that they are only open 9-5 M-F with no weekend hours. They do have extended hours (until 7 I think) on Thursday, but this made it very difficult for my fiance to come in and look at the selection since he works until 6pm every night. That, and the location kind of sucks if you don't like going downtown.

My fiance purchased my engagement ring from Jay Feder Jewelers and had such a good experience that he insisted we use them for our wedding bands. Jay Feder had a wide selection of wedding bands, particularly the Mokume Gane style ring, which my fiance had been hoping to find. They did not have the style ring I was looking for but were able to design a custom engagement and wedding band that fit my style. The rings were pricey but worth it for the quality we received. I am giving them 2 stars on Flexibility because they are only open Monday through Friday from 10 am to 5:30 pm. They offer extended hours on Thursday but it would have been more convenient for us if they were open on weekends because we work Monday through Friday from 9 to 6. I am giving them 2 stars on Professionalism because we were given a quote of 5 weeks for the rings to be complete. We did not receive our rings until 2 months after we purchased them. This was not a big deal because we had plenty of time before the wedding. However, our sales person would frequently call and tell us the rings would be ready on a certain date. When that date arrived, we wouldn't hear anything from him so we would call and he would tell us some story about why the rings weren't ready and would promise they would be ready at a different date. This went on for a few weeks until finally we told him not to call us until he had the rings in his hand. I would recommend Jay Feder Jewelers to a friend because the quality of the rings is amazing. I would just warn you to be wary of the timing that give you. If you are in a hurry, you may not consider using Jay Feder because it may take quite some time to get your rings.

We have had the WORST experience with this jeweler! We went with Jay Feder because they sold Verragio rings. My fiance had ordered an emerald cut, but when the ring was finished, he received a round cut. To try and make up for it, they gave him an ascher cut to "try it out" because they said it would be a hassle to get the emerald cut. Even though I did like the new cut, the diamond was loose and needed to be fixed. The ring also needed to be resized. Now, we are on WEEK 4 of trying to get the ring back and our representative has said it will take about another 2 WEEKS since he doesn't know the status on the ring. We are NOT happy with the service and feel we got screwed out of a deal. We have felt jerked around by this company and feel we have sacrificed enough just to get the ring back. I do not recommend this place!!
Are you interested?
Send a message