Reviews
5.0 out of 5 rating
Quality of service

5 out of 5 rating

Average response time

5 out of 5 rating

Professionalism

5 out of 5 rating

Value

5 out of 5 rating

Flexibility

5 out of 5 rating
100%
Recommended by couples
7 User photos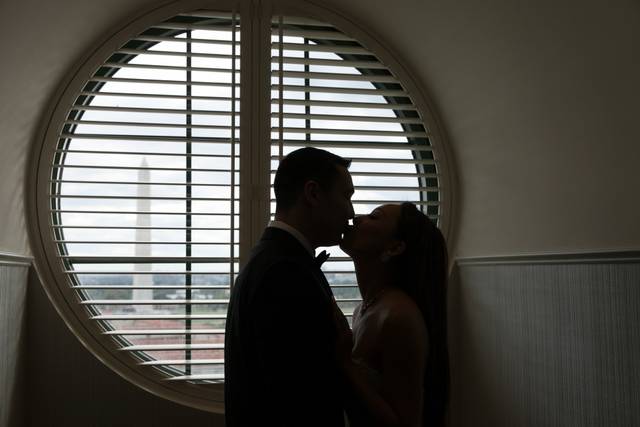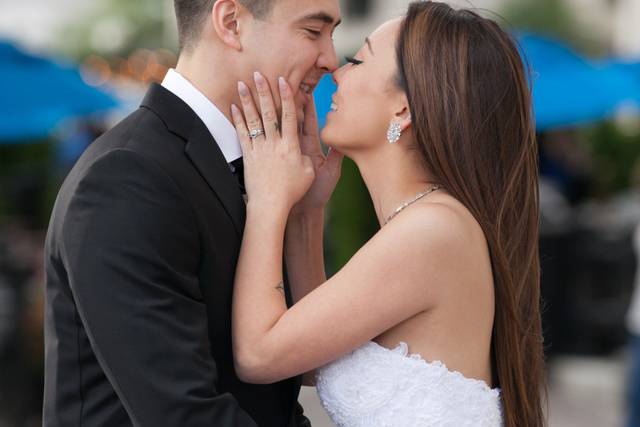 + 3

photos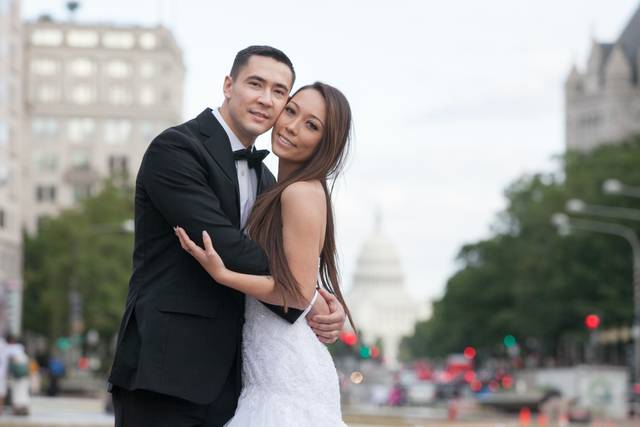 Jamie W.

Married on 12/10/2019

Great experience and final product!

Jan is a true professional (easy to work with, experienced, etc.) and really understands/reinforces the value of a good printed product. The wedding album that comes with Jan's packages is a unique and high quality piece that we will cherish forever.

jan michele photography's reply:

It was such a joy and an honor to photograph your wedding in Key Largo at Baker's Cay Resort. You did an amazing job finding a gorgeous destination wedding spot! And I was thrilled to come along and photograph the third and final wedding for your husband's siblings! :) Such a special family!
I'm so glad you love your album, I know you'll enjoy it for generations to come! And remember all the sweet moments on your wedding day, every time you look at it.

Mary L.

Married on 10/14/2019

Perfection

Jan really ran the show! Everything was so organized and stress free. Our album is amazing! She really exceeded our expectations!

jan michele photography's reply:

It was an honor to capture your lovely wedding day, Mary! And it makes me so happy that you love your album and will enjoy those memories for a lifetime! Many blessings to you and your sweet family!

Audrina

Married on 10/05/2019

Highly Recommend!

Jan was absolutely amazing! I am so incredibly happy to have chosen her. She knows how to get your good angles and was extremely helpful with directing my husband and I on how to pose. Something I also really appreciated was how she kept my entire wedding party and I on track with time management. So helpful! She also researched and toured the area around my wedding venue and found all the best backdrops beforehand! She truly went above and beyond in every aspect. I loved working with her and I highly recommend her to all you future brides. My pictures came out absolutely beautiful...so happy I have these treasures to look back on.

+ 2

photos

jan michele photography's reply:

Your celebration was so sweet! And you were beautiful! I'm so glad you have pictures to remember all the love you felt that day!
I sure hope to have the opportunity to work with you and your family again, I'd love that!

Are you interested?

Send a message

Megan F.

Married on 10/21/2018

Outstanding in every aspect

I have known Jan for many years, and she has photographed my wedding as well as family photos with our kids. Jan's eye for detail is exquisite. She is calm, professional, warm, upbeat, and creative. She deserved a literal award for her patience with difficult family members during our wedding, and I'd nominate her for another award for her flexibility with kids in extreme weather during our family shoots. Her organization during the planning stages of our wedding really helped put me at ease - the photos were of utmost importance to me as I am a former photographer myself and I have high standards, and I had every confidence in Jan. She went above and beyond and all of our photos are outstanding! I can't recommend her strongly enough, regardless of your photo needs.

jan michele photography's reply:

It was such an honor and joy to capture your wedding day! I'm not sure there was a dry eye in the room during the sweet ceremony, which made the kids feel so special and chosen too!
Thank you for entrusting me to preserve memories for your family. I love seeing all of you, every time!

Katherine M.

Married on 04/08/2018

Jan Michele photography is amazing!

Working with Jan was an absolute DREAM! She was willing to frequently meet with my husband and me in person or over e-mail many times leading up to the wedding. She even sent over a detailed itinerary with times attached to ease our wedding day jitters! On the day of, Jan was very professional and kept the day moving smoothly. She made my husband and I feel so comfortable and confident. During our first look, she was positioned far enough away to give us privacy, but the pictures still turned about AMAZING! We hope to work with Jan again on future family pictures.

jan michele photography's reply:

You two were a joy to work with and your day was so lovely! That's the sad part about my job, when the album is delivered and we say good bye for a while. I am looking forward to seeing you for family pictures in the future!

Brette

Married on 07/03/2016

After meeting with a variety of photographers, Jan was the clear standout from the group! She went out of her way to make us feel comfortable, which is really more important than I realized in a photographer. Her work is absolutely beautiful, and I appreciated that her packages included tangible products instead of just the digital copies because I know that I'd never make the album if I had to do it myself!

Theresa

Married on 11/01/2014

I can not even begin to tell you how happy we were with Jan's work as our wedding photographer. She is the most professional, timely, responsive, and engaging photographer to work with. She knows what poses/pictures she wants and makes sure they happen. We were so happy to see her work and the final product of our wedding album. Jan captured every beautiful moment of our wedding from our engagement photos up to the last dance and final moments leaving our reception. She was an absolute pleasure to work with and takes a great interest in her clients. She sent sweet and meaningful gifts to us throughout the process and was very fast in processing our photos. I would recommend Jan to anyone looking for a good photographer and we will most certainly be using her in the future to capture all of our other "first" family moments~ Jan presence during our wedding was very genuine and helpful and she became someone I looked forward to seeing!

Jan's talent is absolutely impressive and rivaled only by the absolute best in Washington DC. Her unprecedented talent is only matched by her warm, kind hearted personality that shines through from the moment you meet Jan. I have felt welcome into her home and comfortable sharing of myself and our life with Jan who always offered kind words of support. Jan's ability to understand us as a couple and what we are all about and bring our story to life in the most authentic way as if she has known us forever, is awe inspiring.

Jan's talent goes beyond photography and I feel as if she brought to life our love story as it unfolded over time not just on our wedding day. Jan doesn't just master the art of photography but the art of the soul as well. Her focus, patience, reliability and kindness are remarkable and everyone in our family loved being around Jan.

As our wedding was three months after we had our daughter, I did not feel wedding ready, comfortable or beautiful for that matter. Jan worked with my fears and doubts and made me feel confident, beautiful and strong. Our album today tells a beautiful story between two blessed people and Jan's patience and words of encouragement made all the difference on that day and beyond. Almost a year later now, we are still in touch with Jan and her words always lift me up. We look forward to Jan continuing to capture our moments as our family grows. I know I have found a friend in Jan and an incredibly talented "story teller" of our beautiful moment in life.

Laura

Married on 08/11/2012

Jan Michele was the best choice we made in planning our wedding. As two grad students, time was short, but Jan was there for us almost to the extent of a wedding planner. She was highly responsive to emails (<1hr, tops!). She let us come look at proofs at odd hours. Best of all, she read us so well from the beginning that she knew exactly when to take initiative without putting too many decisions on our busy plates.

Jan is 200% worth it because of all the time she spent working for and with us behind the scenes. Jan learned our families' names beforehand, and was everywhere on Wedding Day without being obtrusive. She helped us pick colors, orchestrate the timeline, and even made the 1hr+ trip out to the sites to scout out the best angles for the big day. She engineered our engagement shoot to capture the cherry blossoms at their peak, without any of the crowds. Our album has the "wow" factor, on top of all the beautiful images we had hoped for.

Of all the photographers we interviewed, Jan was unique in pinpointing exactly what was special in our relationship. From there, she wove our personal story throughout our albums by capturing moments that showed who we are and what we value in our relationship.

To top it all off, Jan is a genuinely WONDERFUL person to be around. She has a great sense of humor, and lends her calmness and confidence to ease a potentially stressful planning period. Her photos rival any top DC photographer, and her kindness and thoughtfulness are unmatched.


Patti

Married on 04/14/2012

We were just married a little over a week ago at the Four Seasons and Jan did an absolutely amazing job with both the engagement and wedding pictures. She has an amazing knack for capturing those natural personal moments on film and has great artistic talent in finding the best backgrounds and creative ideas for posed pictures. In addition, Jan was a pleasure to work with - always HIGHLY responsive - and extremely professional. She also has tremendous pride and dedication in her work which really shows in the results. She went above and beyond to scout out our wedding location a few months before and the day before the wedding (even though it was an hour drive). In addition, we already have our wedding photo proofs and a beautiful slide show - it took her only a few days to provide this to us which I understand is basically unheard of in this industry. So again, can't recommend Jan more highly - she is superb and I will definitely be using her for other photography needs!

Jennifer

Married on 08/06/2011

Jan was the very first vendor I booked for our wedding, and I couldn't have made a better decision! We hit the wedding jackpot with Jan because she also gave us her honest, professional opinion on area vendors. We ended up booking our fabulous wedding planner and awesome bakery through her suggestions.

I chose Jan because she's not just a photographer, she is an artist who excels at and truly loves her craft. When I was looking at photography options, I chose Jan because of the emotion elicited through each of her pictures; they tell her client's story. Jan captures the moment, love and feelings her subjects have for each other in her work. I never wanted to forget the emotion I felt on our wedding day, and Jan captured just that.

Jan shot our engagement photos, which were made into a guest book. We love looking at our guest book because it contains beautiful photos of us with well wishes on each page. We also had her shoot our blended family portraits (she's also great with kids!), which we just love--they were used on our Christmas card this year! And, of course Jan spent the entire day with us at our wedding, photographing every detail, traveling from National Harbor to Alexandria, into DC and then Arlington to take our pictures. She also brought along another photographer to help her capture our day. I cannot wait to have our wedding album that we just ordered!

For the guys: My hubby hates having his picture taken, but he has declared Jan the only photographer allowed to take our family's photos...ever.

My hubby and I would absolutely recommend jan michele photography to any bride (or family) considering her services. She is a class act, professional, down to earth, and on top of that is a person who truly cares about her clients. Jan sat with us for hours to go over album choices, package options and make sure we were satisfied with her plan. Jan will work with you on poses, location ideas, time of day, lighting, etc. She is detail oriented, which was a perfect match for this Type A+ bride. Jan is simply a pleasure to work with.

When all is said and done, your wedding photos are are an investment to hold onto the memories and emotions of your wedding day. My pictures are the #1 thing I treasure from our wedding. They tell the story of us. I couldn't be happier!

Tricia

Married on 04/16/2011

Jan Graves from Jan Michele Photography was by far our favorite vendor! She came well recommended by my sister-n-law and brother-n-law whose wedding she had photographed in 2007 (she also photographed two other friends' weddings in 2009 and 2010). Even after photographing weddings of our family and friends, our engagement and wedding photographs were still special, unique, and different from theirs. What I loved most was that she got to know us, and that truly came out in our photographs, the candid moments really portrayed us and our personalities.

Throughout the year after we booked Jan as our wedding photographer, I would send her emails with ideas and thoughts and even sometimes for advice, and she was always super responsiveness! I don't think I ever had to wait longer than a few hours before she responded to me. When it came time to scheduling our Engagement photos, she was completely flexible with dates as we had a hard time nailing down a perfect autumn weather day without any wind or rain.
Jan certainly goes the extra mile for her clients, and she certainly did that for us. Our wedding day was full of rain and wind, and we didn't get an opportunity to take any outdoor photos at our reception venue (Chesapeake Bay Beach Club), which was such a shame because the outdoor area is just beautiful. Knowing that I was a little disappointed, she offered to take us back to our reception site the week after the wedding and spend another afternoon photographing us.

We didn't have to wait long to get a glimpse of our wedding photos. Jan had a slideshow of her favorite's photos up online and on facebook for us to view less than a week after the wedding! She not only does the slideshow, but she also posts wedding pictures on her blog, and then posts the wedding album online as well. That gave us three different opportunities, all in different formats, for us to reminisce about our wedding day and to share the links with our friends and family.

We received our wedding album just a couple weeks ago, and my husband and I just can't stop looking at it! The quality of the album is just superb and she does such a great job organizing all the photos. Jan is one vendor that will surpass all of your expectations, and I encourage you to book her to photograph your wedding!


Karen

Married on 10/30/2010

Awesome from first contact by email to final delivery of wedding album and parent albums (only 6 weeks after the wedding!). Everyone who has seen our engagement pictures, wedding pictures and wedding album has been blown away by the perfectly crafted shots and pristine photo quality in every frame.

Jan was very responsive and communicative with us, and was very flexible in scheduling meetings. Our engagement photo session and pictures told us we had made the right choice with our photographer. She has a gift for putting the subjects at ease - we felt like a friend was taking our pictures. At the same time, she composes very memorable yet real shots - no silly poses or overly elaborate setups.

Jan and her assistant had worked with our wedding venue and some of our other vendors before, and seemed to have good working relationships with all of them - logistics were a snap. The wedding pictures, both posed and candid, and the albums lived up to every expectation. The pictures were online in days, and she delivered the album in under six weeks -- both were very pleasant surprises, even given that Jan had impressed us at every previous step. Jan came highly recommended.

In light of her stellar reputation, her packages were some of the most competitively priced we saw in several weeks of intense vendor searches. Jan Michele Photography delivered perfect engagement and wedding pictures with no hassles or surprises, and was worth every penny.

Ashley

Married on 10/02/2010

Jan Graves photography was one of the best things we did for our wedding. She is so organized and so professional, she truly made it easy to leave it all in her hands. If your crazy and anal like me, you will love Jan's ideas and creativity. Hands down, one of our best vendors. She captured every part of our fairytale, and I love looking back at our story. Jan is very easy to work with and I will be using her many times in the future.


Gail

Married on 07/24/2010

Jan is simply amazing. You could not hire a better photographer who possesses both the photographic expertise and wonderful personality to share your wedding day with you.

She is absolutely at the top of our list of all our vendors. She is incredibly talented, professional, responsive, and patient. Over the months leading up to the wedding and after the engagement shoot (what a great decision that was to do!!!), Jan answered a myriad of questions leading up to the wedding (many not even remotely related to photography). She always answered emails immediately. Something we very much appreciated. Talented and caring is a wonderful combination in a photographer.

Certainly there are other photographers who also have her amazing camera skills, but Jan has something that sets her apart. She is a kind, relaxed person with a wonderful ability to handle complex & confusing situations. She knows how to get people to relax in front of the camera & completely forget she is there – this equals amazing photos. I really do not think we understood when we started the selection process how important personality is when it comes to selecting a wedding photographer. But, we learned, it should be high on your list, right after photographic skill. We were so fortunate to have heard wonderful reviews of Jan and that helped us a lot in picking her.

We had people going every which way the day of the wedding. But Jan had asked us ahead of time to think through what pictures we would want of family and friends. We did not quite "get" why we were doing it but the day of the wedding it became clear - Jan and her assistant had everyone in and out of shots before we knew it. Her assistant, by the way, was superb also.

As we look back now at these gorgeous pictures, we realize no one was missed, not even our Dogs! During the day of the wedding, our entire bridal party totally lost it – what to do next, where to go, when to go. Jan, gently and sweetly, kept us on track the entire day. But she was never in your face, never intrusive. Most of the evening, we do not even remember seeing her or her assistant. But the glorious photos prove she was there!

Jan posted the wedding pictures almost immediately after the wedding. We sent out the link to family and friends and the response has universally been -- what gorgeous photos. She was able to capture not only the photos of the day, but perhaps most importantly the mood of the day which can be best described as – magical.

No, Jan did not pay us to write this review, she is simply that good. We are so very happy we decided to go with her.

When it is all said and done, the wedding flies by in a nano second. What you have left are memories and your photos. This is not an area to skimp on. Go for the best --- Jan Michele is simply the best. But hey, don't listen to us, trust your eyes. Her work on her web site says it all.

Jan is a true artist who cares deeply about her work and her clients.



Courtney

Married on 04/25/2009

Jan was awesome... one of our best vendors.

As we've now had time to digest our wedding festivities and think back about all of the details of the day, we are so very glad we are that we had Jan as our photographer. From our initial phone conversation months before the wedding, to the engagement shoot, to the wedding day, she were so easy to work with and consistently balanced the ability to both listen and offer great suggestions and ideas. Our photos are incredible and the natural style is exactly what we were looking for. We've been amazed with how quickly she has posted pictures from our engagement shoot and wedding and are so grateful for the album process, where she selects the initial round of photos to be included... it would have taken us forever to select all the pictures, and she did it better than we ever could have! She has a great gift to be able to really capture the story of the day in such a beautiful way.

We 100% recommend Jan!



Susan

Married on 04/26/2008

Jan is the most talented photographer you'll find. Her work is absolutely amazing. She is very professional but also so personable, friendly, kind, and easy to work with. My husband and I can not stop looking at the slideshows and pictures. Also many our family members and guests are raving about what an incredible job she did. Jan works so very hard from the beginning of the wedding planning process to the very end. She scouted out locations for our engagement shots, wedding day shots, and even came on-site to our chuch twice to make sure she and her assistant would be at the right place for the right shots. She will also correspond with you as many times as you need to make sure that you feel comfortable and will review the timeline of the day and the pictures you may want. She also worked so well with everyone including all the vendors and guests as she is just so wonderful and easy to work with. Jan certainly doesn't miss one shot!! And she manages to catch so many pictures without you even noticing that she's taking the pictures so you will end up with great candid shots as well! She somehow manages to capture the look and even feel of the entire day with her amazing pictures. Jan is worth every penny and a whole lot more as her package is such deal for all that she includes in it. If you want a truly gifted and amazing photographer to capture your day with incredible slideshows, pictures, and album, Jan is the person you need!!

Anita

Married on 09/01/2007

Jan was so helpful in the preparatory phases of planning our wedding day -- especially in helping us decide on a schedule for the day-of, and in giving us feedback on how much time everything would/could take, or what would be possible. Thanks Jan!! Furthermore, Jan has a GREAT eye for candid photography, is not at all obtrusive (but everywhere at the same time). The online slide show and web galleries she provides are SO great to share with guests and people who were not able to come to the wedding. I would highly recommend Jan Michele Photography.

Hannah

Married on 06/30/2007

Jan was awesome. She is so sweet and her work is amazing. She offers everything we wanted in her package: e-pic session, 8+ hours, assistant, dig negs, and an album. She had teaser pics up on her blog the next day and everything was up and ready in about a week, including an album design. now thats service! my pics are one of my fav things, and really the only thing you keep once its all said and done.
Are you interested?
Send a message