Reviews
5.0 out of 5 rating
Quality of service

5 out of 5 rating

Average response time

5 out of 5 rating

Professionalism

5 out of 5 rating

Value

5 out of 5 rating

Flexibility

5 out of 5 rating
100%
Recommended by couples
2 User photos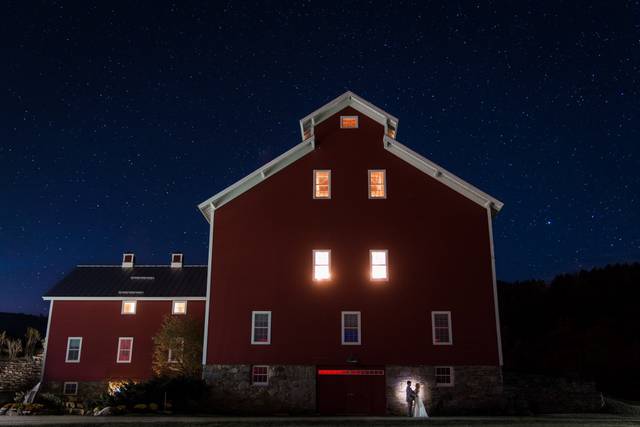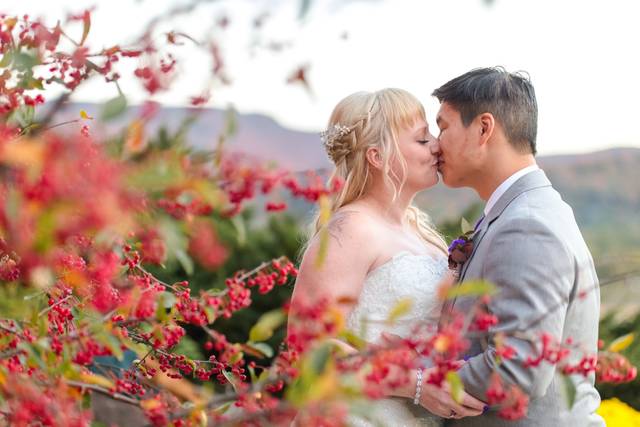 Taylor B.

Married on 09/28/2019

Final vt wedding- amazing

We booked Jaclyn for our VT wedding in September 2019 (her last one before moving to IN) and she was everything I had hoped for in a photographer! I did a ton of research of photographers in the area and was booking two years in advance of our date and wanted to find someone who could photograph fireworks specifically. After seeing Jaclyn's portfolio and speaking with her, I knew she had to be our photographer! Jaclyn was always so thoughtful and responsiveness to the vision we had. She even agreed to help us get cigar smoke shots on the day with only a few days notice. Her vibrant, colorful, and bright photography style was exactly what I was looking for and after seeing our wedding album, she NAILED IT! Thank you Jaclyn for capturing our special day that we will look back on for years and years!

Maureen E.

Married on 10/14/2018

Beautiful photos from Jaclyn

I found Jaclyn's work and really liked her style. We ended up having her do our engagement photos as well as our wedding photos. She was awesome to work with. Her communication was perfect, and she was very open to our ideas and thoughts about the photos and the process.

On the day of the wedding with all of the hectic craziness going on, Jaclyn was there, but she didn't add an ounce of stress to the day!!! Of course we had all of the posed photos with family, but the rest of the photos were candid. She was never in the way, and we honestly barely noticed her throughout the reception or ceremony. She managed to get absolutely perfect, beautiful photos of our day. I couldn't be happier with our choice to hire her!!


Lauren M.

Married on 08/11/2018

Beautiful work!

Not only has Jaclyn created beautiful memories for us to have of our wedding day, but she put everyone at ease and was able to capture the most relaxed and genuine moments. We are so thankful for all of the wonderful work that Jaclyn has done!

Are you interested?

Send a message

Susan A.

Married on 07/21/2018

Wonderful!

Jaclyn was great! We had a giant wedding party (11 on each side!) and did a first look along the waterfront in Burlington. She helped us plan out the entire day to make sure that we got the shots we wanted and was super flexible. It was hectic having such a large wedding party and large families on both sides but Jaclyn was super organized and efficient. We got all the perfect shots we wanted (and more!) and she accommodated any requests we made on the day. Plus the accents of the day (the arbor, flowers, etc) were all captured perfectly and artistically. She's extremely experienced and skilled. I would absolutely recommend her to anyone looking for a stellar photographer!

Hae J.

Married on 06/09/2018

Jaclyn Schmitz was wondering from beginning to end. She is so sweet to talk with and very on top of communication. She responds to emails and questions very quickly and is very patient with indecisive couples. Her shooting style is to be in the background so that things can flow naturally and she can get candid shots. I loved how flexible and patient she was while I was emailing her trying to plan my first look location-either Whiteface or boat pictures. She was very helpful in making a schedule(that we followed and helped immensely for organization). I told her my preference was to try to capture the natural beauty of Lake Placid and she quietly captured this is our wedding pictures. She really listens to the couples, makes them feel at ease on the day of the wedding, and also got us some sneak preview photos on her facebook right away so we could enjoy the pictures early. In addition to her wonderful personality and kind demeanor and responsiveness, she is a talented photographer. We are very happy with her wedding photography. The pictures were classic, colorful, natural and beautifully shot. We are very happy Jaclyn was our wedding photographer. She was such an easy vendor to work and everything went perfectly. We are so happy and recommend her for anyone!

Caroline

Married on 09/30/2017

We loved having Jaclyn as our wedding photographer in September. She was a kind, thoughtful, experienced and a joy to work with. Our pictures came out beautiful! We love them and couldn't be happier. She was able to manage our large family photos with ease and direction. She allowed for us to have fun with our bride/groom photos and it was such a joy to relax and have fun on such a busy day. Our photos came in a timely manner and the online gallery was easy to use. We were able to order prints for gifts that came out great. She worked with us to design our album and we look forward to seeing it soon. She took our comments and made our album truly what we wanted to remember our day by. We recommend her to anyone looking for a wedding photographer. She made our day special and so easy to enjoy.

Jenna

Married on 08/26/2017

Jaclyn photographed us getting married on a mountain at Stratton, VT in August 2017. She was an absolute pleasure to work with! Every step of the process was so easy and she made me feel very comfortable. We wanted our photos to be fun and light, and Jaclyn's photos captured every moment perfectly! I would highly recommend her to any couple looking for beautiful, natural and fun photos. Her photos were unique and were EXACTLY what we imagined and more!

Meaghan

Married on 08/21/2017

Having an excellent photographer on our wedding day was a top priority for my husband and me. We were thrilled to have Jaclyn photograph our wedding at the Mountain Top Inn (Chittenden, VT.) We went with Jaclyn's Complete Collection (basic collection + a second photographer). Our photography experience on our wedding day was stellar. We didn't worry about a thing. Jaclyn captured both our classic formal photos and candid. It felt so natural. She gave us direction when we needed it and prompted some fun photos as we went! Before the wedding, we went over what photos we wanted and she made sure she got every single one. If you don't know what you want, she has suggestions. What more could you ask for?! Looking at our photos, we can relive our day all over again and the quality is fantastic.

Jaclyn is everything we were hoping for in a photographer: organized (quickly responded to all communications), attentive, gave great directions, made us laugh (which is important because my husband hates taking photos), and made us relax (she is a wonderful and down-to-earth). Nothing is better than feeling comfortable and natural with your photographer. Great vendors on your wedding day are essential. I highly recommend Jaclyn Schmitz photography.

How we chose Jaclyn: the hunt for your vendor can be hard. We first determined what we wanted which was a photographer that took both colorful candid and classic photos. We wanted someone who would capture the day so that we could relive it later through the photos (mission accomplished!) We searched The knot, Weddingwire, magazines, and Facebook (we looked at our venue's page and found photographers that had photographed other weddings there). Then we spoke with several photographers, compared personalities, compared their responsiveness, compared prices, and compared quality of photos. I tend to go with my intuition while my husband makes logical decisions (engineer brain). We both chose Jaclyn and we are so glad we did!

Kimberly

Married on 07/01/2017

We chose Jaclyn to photograph our July 2017 wedding in Cambridge, VT and we could not be happier with our choice. On the wedding day we literally said to her, 'tell us exactly what to do" because we have never been professionally photographed together. Jaclyn more than rose to the occasion and we ended up with absolutely gorgeous photos that we will cherish forever. Even with our rainy and cloudy ceremony, she captured beautiful moments with precision. Jaclyn was professional, kind, and helpful throughout our entire wedding experience. We recommend her to anyone looking for beautiful, quality photographs with a stress-free experience.

Brooke

Married on 06/24/2017

Jaclyn was absolutely amazing! She met with my fiance and I before our wedding to get to know us, know what we like and don't like, and talk about the big day. Then we ended up having her do our engagement photos and they turned out wonderful! She was so easy to work with and made 2 people that are uncomfortable taking pictures extremely comfortable and the whole process was a breeze. My fiance and I were planning the wedding ourselves and were't familiar with the vendors in the area, so I reached out to her to get ideas for different vendors she's done weddings with in the past and she was so nice and helpful. On the wedding day itself she made sure to get all the shots we had requested and then, of course, worked her magic in thinking of amazing shots for the two of us. We couldn't have been happier with how the pictures turned out and have gotten so many compliments from friends and family on them. In addition to how the pictures were, Jaclyn was absolutely wonderful to work with and I would highly recommend her!

Mallory

Married on 01/01/2017

Jaclyn is amazing!!

There is nothing that we would change about our wedding day and we love that we now have incredible photos to help us remember how perfect everything was!

I did not have a lot of expectations going into the wedding but my biggest concern was that the photographer was going to make us pose in ways we didn't want to (ie. make us look unnatural or uncomfortable). I had NOTHING to worry about. Jaclyn was super laid back and made the whole experience memorable. She was never demanding and made us laugh through the whole process. We ended up doing a first-look because of lighting and I loved getting to spend that time with Sam before the wedding (and we got some AWESOME photos).

Jaclyn arrived a couple of hours before the wedding to do "getting ready" photos. I barely knew she was there! She was never in the way and captured some of the best moments. She had asked me for a list of photos I wanted beforehand and she was sure to get those plus others.
We were a little behind schedule but she never once rushed us which was great. We then headed down to do first look and wedding portraits - We got the package with two photographers so there was another photographer with the guys when they were getting ready which worked out perfect. Jaclyn let us have fun and do candid photos but she also made sure she got the posed ones which turned out really well. Another thing I really liked about Jaclyn is she used the area she had. She had us do some photos she wasn't planning on just because the area worked out for it. I let her do most of the directing and suggesting because I didn't have a lot of things I wanted - which worked out so well.

She even stayed late to get the fireworks display that my Dad surprised us with! She is super professional and fun!

I can't recommend Jaclyn enough!!

Sarah

Married on 10/08/2016

Jaclyn is absolutely fabulous and I am beyond thrilled that we choose to use her as our wedding photographer for our October 2016 wedding in Marlboro, VT. She was extremely responsive to all of my inquiries when we were looking for photographers. She provided us with two complete online galleries for other weddings she had photographed so we could see the complete range of photographs she takes. (In fact, we even got a couple of decoration ideas from those photos!) Once we chose Jaclyn to photograph our wedding, she was incredibly helpful during the planning stages and very prompt in answering my frequent emails. She was an absolute pleasure to work with on the day of our wedding. She wasn't afraid to give us and our family direction in taking our formal portraits, but the rest of the time she pretty much faded into the background - although you wouldn't know it from the photographs she was able to get! I truly couldn't be happier with the photographs she delivered to us. They are GORGEOUS. I can feel the fun, beauty, and love that was our wedding day in her photographs. My husband and I were very pleasantly surprised to see that she got photographs of ALL of our guests - I don't know how she did it! Our wedding photography was very important to me, because the photos are what we will have for years and years to come. Jaclyn did not disappoint and I would wholeheartedly recommend her to anyone!

Katherine

Married on 10/07/2016

Jaclyn really has a great creative eye for incredible pictures of your wedding day! We didn't have to tell her much and she got all of the shots we were hoping for and more! We didn't do any pictures with her prior to our wedding day, yet we still felt very comfortable with her around! I was skeptical that 1 person could do the job but she managed to be everywhere! We really wanted pictures that would be more than just your typical group wedding shots-something we could proudly display as a piece of art in our home. She did a great job! We will be back for more pictures from her!

Kerry

Married on 10/01/2016

My husband and I truly couldn't recommend Jaclyn more. Every aspect of our work with her - from the time she spent with us throughout the day to her flexibility to her expert management of our family and friends to the precise beauty of her photographs, whether portrait or candid - completely exceeded our expectations.

There are two specific examples of how Jaclyn went above and beyond that I have to share:

1) We were married at the top of a ski lift. Guests had no choice but to ride the chairlift to attend the ceremony. Jaclyn had never ridden a ski lift before, but she was game for it from day one. Some of the best pictures we have from the day are of our guests, our family, our wedding party and ourselves going up and down the lift. We're still so happy and grateful that Jaclyn made that happen.

2) The day after our wedding, I found out that my 15 year old cat had died suddenly while we were away. I was shocked and devastated. My husband reached out to Jaclyn in hopes that some early pictures might cheer me up. Not only did Jaclyn share a few stunning sneak peeks, but just before the holidays this year she sent a card to us that included a hand drawn portrait of me, my husband and my cat. I found out that she had asked my husband for a few pictures when he reached out to her - but neither of us had any idea that she was working on something so incredibly thoughtful and moving. There's no doubt in my mind that I will treasure it forever.

In short: Jaclyn is down to earth, incredibly thoughtful, and extraordinarily talented. Again, we could not recommend working with her more.

Vincent

Married on 09/16/2016

As I'm sure most of you know, wedding planning is STRESSFUL! We had browsed through several photographers and none of their work seemed to speak to us in the same way Jaclyn's did.
My husband and I were married on September 16th in Charlotte VT, and are so glad to say that we found Jaclyn Schmitz to help us celebrate our big day. We were initially drawn in by the professional, but flirty and fun quality of her work and stayed for the relief she brought us during each and every conversation from skype to phone to email. She offered us flexibility that worked for our hectic schedule, and gave us beautiful, breathtaking photos to remember our ceremony for years to come. Our families are both beautifully insane, and she captured them all perfectly.
We highly recommend her for your photography needs. If you're looking for a professional, flexible, affordable and all around amazing photographer, check her out!!!

Julie

Married on 08/06/2016

Jaclyn is wonderful in all capacities. Her work speaks for itself. Specifically, we felt that Jaclyn showed a unique talent in producing beautiful compositions that focus on human emotion. There is a certain authenticity in Jaclyn's photos that goes beyond just pretty vignettes - she captures the essence of real moments. In terms of working with Jaclyn, we felt like she was a true pro. She let us take the lead in how we wanted to incorporate photography into our day, and she is really flexible in terms of what you are specifically looking for, and comes to the table with good ideas that are based on a great deal of experience. Overall, we were really happy with our experience with Jaclyn and are so thrilled with the photographs she produced.

Carolyn

Married on 07/30/2016

We had the most wonderful experience working with Jaclyn Schmitz Photography and our destination wedding in Vermont could not have gone better! Jaclyn made us feel at ease from the get-go, from that first phone conversation to the night of the wedding, we knew we were in good hands. The photos were amazing and Jaclyn was so easy to work with. On the day of the wedding both of us were obviously nervous but we had such great fun working with Jaclyn before the ceremony and we felt so relaxed afterwards. Jaclyn had great patience when we had the family photos as some of our family thought they were the photographer . For the ceremony, reception and speech, Jaclyn got so many great photos and we hardly even knew she was there. All of our expectations were exceeded and we could not have had a better photographer for our special day!


Megan

Married on 01/08/2016

Jaclyn was the photographer for our winter wedding on 1/8/16 at Mountain Top Inn and Resort. I was most excited and nervous to book our photographer as I knew we would have these pictures for a lifetime. Since we are from CT we spoke to at least a dozen photographers over the phone before making a decision on who to go with. As a same-sex couple we wanted to make sure we would love the pictures, and also feel comfortable with the person we were working with. We did an engagement session with Jaclyn in Burlington which was fantastic - and just received our wedding sneak peek. It was so great to get a few pictures while on our honeymoon - they were all incredible and I am amazed by her work. We didn't want an overly loud and "bossy" style photographer, and Jaclyn was the exact opposite. She was kind, thoughtful, responsive and got the most beautiful detail shots and candid shots we didn't even realize she was taking. I would 100% book Jaclyn again for any type of photography session!!

Hillary

Married on 10/10/2015

I have only received the sneak peaks so far and I'm just amazed! They are so beautiful and thoughtful I cannot believe they are mine! She was so great to work with and very helpful! She even scouted my venue out a week early to plan where to do pictures.

Rian

Married on 09/19/2015

Jaclyn is absolutely amazing! From the day we met, she wanted to learn about my husband and I as a couple and the vision we had for our wedding. She was very helpful in sharing ideas from other couples she photographed and was very attentive to our likes and dislikes! Jaclyn truly has an eye for "out-of-the-box" photography. She captured every detail of our day from the intimate moments between my husband and I, along with our family! Your wedding details will never be forgotten with Jaclyn as your photographer, as she makes sure each and every memory will remain through photos! We LOVED working with Jaclyn and would recommend her a million times over!!

Lyndsay

Married on 09/05/2015

Jaclyn is the best of the best! We LOVED working with her and would do so again in a heartbeat. Everything was easy with Jaclyn and we are so grateful to have had her for our wedding. Jaclyn photographed two of my cousins' weddings before Jake and I were married so we were familiar with her stunning photos and quiet, ninja like demeanor while working. We spent a few weeks searching for a photographer that was affordable and took photos as stunning as Jaclyn's. No one came close! Jaclyn was prompt with all communications. I felt like we never waited more than a day for a reply from her. She is very organized, calm and flexible. As our wedding drew closer I was worried we weren't going to have enough time to get all the photographs we wanted. She put our minds at ease by changing the time that she would arrive to fit everything in. We designated a friend to help gather our large families for the formal shots since we didn't have a wedding planner. Jaclyn worked flawlessly with Haley taking much of the formal photo anxiety off my shoulders. The photos completely blew our minds! They are the most gorgeous things I have even seen. She truly captured the feel, love, and details of our entire day. The photos look exactly like our wedding did. It's incredible! We barely noticed Jaclyn jumping around our venue to get the right shot or floating around the dance floor to capture of all our guests! We knew Jaclyn was skilled in detail shots so we were excited to see them; nothing could have prepared us for what she was able to capture. They. Are. Amazing. In 2 days she had a teaser up on Facebook and a few days later an incredible sneak peak! Our final thumb drive arrived in an adorably packaged box with prints of some of our favorite photos! It was like she knew which ones were our favorites. Jaclyn is just absolutely wonderful. We cannot say enough positive things about our experience, the photos and how professional she is. Thank you Jaclyn!

Ashley

Married on 08/08/2015

Jaclyn was an absolute dream to work with. I spent two years planning my wedding and Jaclyn was the very first vendor I chose. She was willing to work with me to customize a package that worked for me, which I very much appreciated. Jaclyn has a calm, quiet demeanor but really knows what she is doing and is willing to give as much or as little direction as needed (or wanted). She was extremely patient with me, quickly responding to whatever questions I had, and was willing to give advice when I asked. Jaclyn was professional and kind, and without her my day would not have run as smoothly as it did. I very much appreciated her willingness to take a trip to our wedding site prior to the day to help ease my anxiety about its lack of photo appeal. Jaclyn was organized keeping me on task throughout the planning process and offered to be the point person for my other day of vendors which was very helpful. The photos she took were absolutely beautiful. She was able to successfully capture all the shots we had discussed and really honed in on all the details of the day that were special and important to me. She was very prompt in producing our sneak peak, and was willing and quick to edit personal flaws that I pointed out. She generously packaged our final thumb drive with a few special prints and customized packaging. I will and have recommended Jaclyn to anyone that is looking for a photographer. I think that she is amazing.

Lauren

Married on 09/06/2014

I loved working with Jaclyn. She is very sweet, laid back, and flexible. Many guests commented on how subtle she was. We have been to many weddings where the photographers are constantly blocking guests views and just seem to be in the way. People said they hardly even noticed Jaclyn. Despite people feeling like she wasn't even there, she got some amazing pictures. She also let us take the reigns when we wanted to try new stuff. Jaclyn was the most reasonable photographer we spoke with, and her package included different types of photo albums or canvas prints, in addition to free downloads for our guests, and rights to the pictures for us. We have been nothing but happy with her.

Audrey

Married on 08/17/2014

Jaclyn was the absolute best photographer I could have asked for. She made the wedding pictures a fun experience, and we all felt very comfortable with her. Not to mention the pictures turned out GORGEOUS. I have gotten so many compliments on the pictures, I can't even tell you. We expected her to be a good photographer, but she is nothing short of fantastic. You will not regret having her photograph your wedding!

Aubrey

Married on 06/14/2014

We found Jaclyn through a photographer friend of ours who liked her work, so she came "pre-approved" in a sense. We instantly felt comfortable with her personality and sent in our deposit as soon as we returned home from meeting her.

On the day of, she was able to quietly and efficiently wrangle all of our friends and family. She absolutely knew what she was doing and she wasted no time in getting the obligatory shots out of the way so our guests could enjoy the cocktail hour and so that we could get on to the more artistic shots.

We are so beyond happy with the photos- I don't know how she managed to get all of them, it's like she was everywhere at once. She did such a great job of providing direction when it was needed, and becoming unobtrusive during the times like the ceremony and the dancing to get candids. We have some friends who are recently engaged and we will certainly be passing her card along to them!
Are you interested?
Send a message