67 Reviews
Recommended by 99% of couples
Quality of service

5 out of 5 rating

Average response time

4.9 out of 5 rating

Professionalism

4.9 out of 5 rating

Value

4.9 out of 5 rating

Flexibility

5 out of 5 rating
14 User photos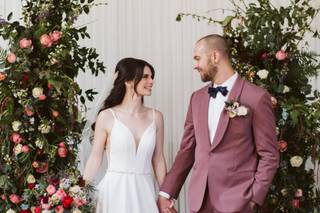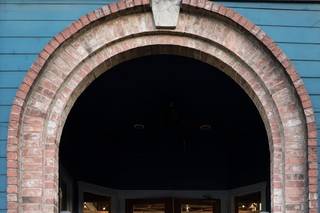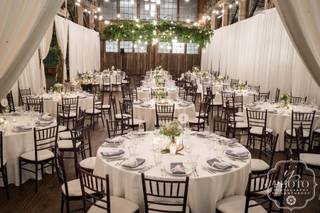 + 10

photos
Featured

Misty N.

Married on 08/28/2021

Oh My God, couldn't have done this without Emily!

Long story short: if you want to a stress-free event you should hire Emily Bernard from It's All In The Details. After our wedding my husband said: "the closest thing you can get to being in two places at once is hiring Emily Bernard to run your event while you enjoy the party". She is a perfectionist in the best ways that you want for your wedding or large event. There literally isn't anything that she can't handle. She's calm, kind, direct, easy-to-work-with and knows exactly what she's doing. Her priority was always to make sure we got what we wanted, and she delivered tenfold.

Everyone says that weddings are inevitably filled a million tiny things that go wrong. Our day was perfect. I genuinely can't think anything that went wrong, I know that is because of Emily. There are things that I heard about afterwards that Emily was right on top of that I never heard of on the big day. I heard that she took extra special care of an elderly relative, made sure they had what they needed and went home with leftovers. We worried about nothing and that's how it should be, I wish everyone had this. I enjoyed every second of our wedding party; we drank, ate and enjoyed our friends. I did not worry about ANYTHING… I didn't even have my phone. Emily and her staff were incredible. There aren't enough good things I can say. I won't be getting married again, but if I ever did any kind of large-scale event, I would call her in a heartbeat. Thank you, Emily and crew from It's all the details!


Kate

Married on 09/24/2022

Thanks, Jenny!!

We worked with Emily's associate, Jenny, for our day-of-coordination. She was an absolute pro! Jenny was totally on top of all of the planning and coordination meetings and communication. She was kind and patient as we sent her email after email. Day of, she was self-sufficient and independent - everything we had talked about was set up perfectly, and the flow of the evening was seamless. I can't appreciate the full extent of everything she did for us because most of her hard work was behind-the-scenes. What I do know, though, is that I had no fires to put out myself, nor did I have to give anybody directions or answer questions. I just got to hang out and enjoy my day! Jenny, thank you so much for everything!

Morgan S.

Married on 08/13/2022

Emily is the best!

Book Emily immediately! From the moment we hired Emily she made sure everything was on track and running smoothly. Her detailed planning spreadsheets made planning and tracking every detail easy. She was organized, thoughtful, knowledgable, and prepared. Our wedding day went off without a hitch because Emily kept the show running impeccably. She helped with decorations, pinning bouts, wrangling other vendors, family members, bridal party, and much, much more that we are so grateful for. If you need a day of coordinator, I can't recommend Emily and It's all in the Details more highly.

Are you interested?

Send a message

Sage G.

Married on 04/02/2022

Emily was a game changer in the best way possible!

I almost cannot express in words how amazing Emily was and how much of a difference she made on our big day. We hired Emily as our day of event coordinator, but the role she ended up taking on felt even more involved than just "day of." She was so helpful in all of our last minute preparations and rehearsal as well. The day of the event, she made everything run so smoothly. We were able to just enjoy our day and worry about none of the details. When our late night snack fell through, she came through to make sure we still could serve French fries at the end of our night. While we don't ever plan to get married again, if I ever plan an event in the future, she will be my first call. I've already referred her to all of my friends!!! You have to hire Emily. It was worth every penny (and then some)!

Alexa P.

Married on 01/29/2022

Absolutely amazing!

Emily was absolutely amazing to work with! From day one she was super responsive and extremely helpful throughout the entire process. Day of, she and her team truly brought our vision to life and she kept everything running so smoothly! We can't thank It's All In The Details enough for putting on our dream wedding.

Emily K.

Married on 12/11/2021

I couldn't have done my wedding without Emily

Emily exceeded my expectations. Her help made my wedding day the most fun and the least stressful.

Judy P.

Married on 10/09/2021

Emily is a PRO

Emily saved my wedding more than once. We were faced with one obstacle after another. Not only did Emily always stay positive, but she fixed every issue. She went above and beyond what we paid her for and made sure our wedding was perfect. While I know she had many weddings over the summer, she ALWAYS made me feel like I was her only bride (not sure how she did it!).

On the day of, Emily was everywhere and nowhere. Meaning, every. little. thing. went off without a glitch, but Emily just faded into the background. BUT, my glass was never empty, the decorations were perfect, she executed my vision an dealt with any bumps along the way.

I can't recommend her highly enough. She was nothing short of amazing!

Brooke

Married on 09/12/2021

A big help!

We hired Emily a year before our wedding and she was a big help with lots of questions we had and helped communicate with a lot of vendors! On the day of the wedding she it was so nice to have her direct all guests questions, coordinate with vendors and even help with one of my bridesmaids who got a little drunk and dramatic. Thank you Emily

Carlee C.

Married on 09/04/2021

Emily was incredible to work with!

Emily and her team were great to work with! She came in at the 90 day mark before my wedding and completely saved the day. She made planning easy, helped maintain my stress level and slayed day of! I cannot sing her praises enough.

Megan A.

Married on 07/10/2021

10/10 would recommend

I can not recommend Emily and It's All In the Details enough, for any wedding or special event!! She is superwoman when it comes to kindly wrangling people and executing on details. My partner and I got married at my parent's private property, which really did not have the typical set-up or infrastructure to host weddings. Because of this It was really important for us finding a day of coordinator that we felt confident helping shoulder a lot of details on the day. I shopped around to a few vendor options and Emily was by far the standout match.

We brought everything in via our catering vendors, and Emily really stepped up to make sure everything ran smoothly. There were a few hiccups experienced by other vendors, which we would have honestly felt much more if it weren't for Emily helping to smooth things out and ensure we had everything we needed on our big day. In the planning process, she thinks of all the details that are easy to forget. She's a great communicator, has amazing humor, and is kind, direct, honest and a rockstar coordinator.

Emma H.

Married on 07/27/2019

Is it possible to give 6 stars? Seven? ☆☆☆☆☆☆☆

Might be a cliché, but that's because it's true: My Wedding Would Not Have Happened Without These Women. Period.

We chose the 45 day package but leaned on Jacqueline and Erin's expertise and preferred vendors all along the way. From grabbing last minute things at the store, to recommending our phenomenal DJ and venue, to herding all the cats—and there were a lot of cats—we owe the execution of our vision to It's All in the Details.

We're considering getting married all over again just to hire them ;)

Anne

Married on 10/13/2018

Perfect Seattle Fall SODO Park Wedding (Nov 2018)

Jacqueline is AMAZING and is worth every penny and then some. She is super easy to work with and very organized. We planned this wedding from NYC and she literally took care of everything, down to the last detail of making sure my grandma had a front parking spot and ADA ramp to get into the venue. She sets up everything and packs up all the personal items at the end of the night. She also contacts all of the vendors to make sure they arrive on time and sets up everything perfectly. If you want your day to go smoothly and not have the headache of trying to coordinate everything during your wedding, then get Jacqueline!

+ 4

photos

Jessica S.

Married on 10/06/2018

Wouldn't have wanted anyone else!

Erin was recommended to me by a dear friend, about a month prior to my wedding. She was lovely from the start, and worked with me a few times to get all caught up on where I was at in the planning process - I believe 1-2 calls that followed our first in-person meeting. I had originally expected that she'd be 'only' a day of planner, but explained the value and importance for her taking over all details 2 weeks prior. (And boy was she right!)

Throughout the remainder of the planning phase, Erin would send me email updates/asks for what I was responsible for completing, and followed up when I fell behind or lost an email (cough cough - thank you again for your patience Erin!). We got her introduced to all of my other vendors as the new POC, which was crucial in those final days, as there were usually a few questions/loose ends that she was able to coordinate without me even knowing about it.

What I was most impressed and thankful for, was Erin's keen attention to detail (Because it IS all in the details!) and professionalism! I spent the last decade as a (Corporate) Event Planner, and am confident in saying that Erin is truly one of the best planners, and humans I have had the pleasure of working with. Within a day of working together, I trusted her!

Our venue's POC was a very difficult woman to work with - often unprofessional, rude, and just plain abrasive. She was clearly unhappy that I had brought in my own planner, and did all she could to be difficult at both the site visit (~2 weeks prior) and the day of the wedding. Her team was not at all detail oriented - place settings (for example) were not the same at each seat within one table, and each table was different (we're talking glass count being wrong, spoons missing - really obvious stuff). Erin oversaw and redirected all of it. And despite the abrasive behavior of the main POC, Erin was always smiling, and seemingly having a great time!

When you hire a day-of planner, you do so to eliminate as much stress from your mind on your big day as possible. Erin did just that - she and her assistant provided me peace of mind I could never have imagined, and the ability to truly be present; physically and emotionally. She swung by when we were getting ready, was responsible for meeting all the vendors, checked up on my husband to *sneakily* make sure he and the groomsmen weren't *too* drunk before the wedding etc. My true eyes and ears! Erin humored a number of our parents' crazy asks - from windex-ing the windows of a barn (sigh), to changing assigned seats right before the ceremony for my mother (because, let's get real...there were minutes before the ceremony started, and I couldn't even begin to think of a solution). Throughout the rehearsal, and wedding itself, Erin had gotten to know our bridal party, family, an vendors. She knew everyone by name, had my MoH's cell, delegated to them when too many random, last minute tasks popped up (or the bride leaving her vows at the hotel - sorry....). And I didn't know about any of it :) It all just magically worked itself out. And that magic was Erin!

So Erin - thank you again for EVERYTHING you did to make our day so special! I don't know how you wrangled missing bridal party members, packed up all our decor in what...10 minutes?, pinned all the (lost?) boutonnieres on the boys, managed the relationship woes between my parents, and kept the onsite staff on top of their game (by going table by table through the venue to flag incorrectly set up place settings).

You are an absolute dream, and I would HIGHLY recommend you to anyone!

+ 3

photos

Leor R.

Married on 09/29/2018

We highly recommend Erin with It's All in the Details!

Erin with It's All in the Details was absolutely amazing. We could not have had our wedding come together the way it did without all her help. She was professional, fun, creative, accommodating, and just a total pleasure to work with. We would recommend Erin to everyone!

Sarah

Married on 09/01/2018

Made my wedding day a DREAM!

Its All In The Details made my wedding an absolute dream. Erin was fabulous to work with - tons of ideas and inspiration when I was lost, and a ready list of vendors who were phenomenal. My fiance agreed 100% - and we would absolute recommend to friends and family. Her flexibility, attention to detail, and calm demeanor on day-of were truly incredible - I cannot say enough good things!

Ashley

Married on 07/14/2018

We hired Jacqueline as our day-of wedding coordinator for our downtown Seattle wedding in July of 2018. Jacqueline was absolutely phenomenal! By far the best decision I made for our wedding. From the beginning, she was extremely prepared, diligent, and wonderful to work with. She put my mind at ease during the last month of planning as I was trying to figure out how our entire wedding was going to come together. She was a great resource to bounce ideas off of. Our wedding had its complexities with the ceremony and reception being at different locations and trying to coordinator vendors as well as our large family and wedding party. She kept our entire day on schedule which I know is tough to do. In addition to that, she was instrumental in the decor setup for both venues. My mother was our florist so on the day of the wedding, my mom dropped off the arrangements at the venue and left the setup to Jacqueline and her team. I was blown away by how gorgeous our decor turned out, and the best part was my mom was able to relax and enjoy the day with me! I would 100% hire Jacqueline again for another event.

Gigi

Married on 06/30/2018

Erin: day-of coordinator extraordinaire

Erin was the day-of coordinator for our wedding in June of 2018. I knew one could hire a wedding planner, but I had never heard of day-of coordinator. Our venue required coordinator, and I'm so glad it did or I would have fumbled through without ever knowing the magic of the day-of coordinator. Erin was the special sauce that pulled all the pieces together and made everything run so smoothly. I don't want to think what it would have been like without her!

Some of the super helpful things she did before, during, and after our wedding: Erin provided a month-by-month planning to-do list that made the planning seem manageable. She gave me recommendations for other awesome vendors. She provided guidance on what was reasonable to pay for various services. She handled all the confirmations with other venders and scheduling within the final 45 days. She wiped off the ceremony chairs after it sprinkled before the ceremony. She made sure important people - bridal party, parents, etc - were where they needed to be for pictures and the ceremony. She picked up late night Dick's burgers for the reception. She bought more lime juice when the bar ran out. She helped us pack it all up at the end of the night. Summed up, Erin made our wedding day and the weeks leading up to it low-stress. She was a re-assuring presence, oozing competence and positivity. Of all the dream-team wedding professionals that worked on our wedding day, hiring Erin was the best money we spent.

Lisa

Married on 09/09/2017

Erin was my absolute dream when it came to picking out a day of wedding coordinator! I am a perfectionist and pretty controlling when it comes to events, so I was looking for someone I could truly trust to make our wedding visions come to life. Erin was reliable, efficient, and really all about the details! She was a joy to work with and really went the extra mile to make every moment easy on us before, during, and even after the wedding. None of my friends had the same quality and quantity of service from their coordinators. I HIGHLY recommend!

Nicole F.

Married on 07/29/2017

Best wedding planner we could ask for!

Hiring Erin as our wedding planner was easily worth the investment, and probably the best decision we made regarding our wedding. Our thinking was that we wanted our wedding day not to feel like work...we wanted to enjoy every minute of it. As we hoped, having Erin allowed us to have this experience - she handled everything with ease, kept us on schedule and always had the most cheerful and calm vibe throughout. She handled all communication with our vendors in the weeks prior to our wedding, and she was there to manage set-up as well, so we knew we'd show up on the day of with everything just as we expected. The night before our wedding our venue lost power, putting a halt to some scheduled set-up in progress, and even leaving some of our vendors locked in (a gate at the bottom of the driveway wouldn't open). We never had any idea that night that anything had happened, she had us covered and we enjoyed the night before with friends and family without a worry.

Leading up the wedding, we already had a vision for what we wanted, but didn't always know where to start or who to call. Erin was available to answer my emails every time I had a question, and she offered suggestions/contacts whenever we needed some. Her check-ins kept us on track for planning and she made sure nothing slipped through the cracks. Her existing relationships with vendors were such a benefit to us, and everyone we hired at her suggestion was awesome to work with and super reliable. Our guests had so many compliments about her and everyone else working that night - it was the most magical evening we could have asked for, and having Erin as our wedding planner was a major reason why. She's incredibly helpful, professional, organized...and fun! Highly highly recommended!

Charlotte

Married on 06/24/2017

Last June, our daughter was married at the Center for Urban Horticulture near the UW campus. We were fortunate enough to have Anne Cain be our "day of" wedding planner. She was that and far more. I was a nervous mother of the bride, but Anne made me feel at ease. The day was so special because of her charming and reassuring manner. She planned with us several times before the wedding and was always kind, encouraging, and professional. She was also there for the wedding rehearsal and made excellent suggestions for how things should be set up. She made everything seem possible down to the smallest detail. Her coordination of all the vendors was flawless. Even though she had not worked at this venue before, she quickly mastered it. The wedding itself was outside in a special setting apart from where the reception was held. So, she had to manage many different locations throughout the day. She even helped me manage where my small clutch was when I needed not to be holding it. Even after the wedding was over, she was there to help coordinate the clean up and collection of materials left behind. I could not recommend Anne enough and thank her enough for making this very special event in my daughter's life run so beautifully.

Anne was our day-of coordinator and was great to work with. She's friendly, funny, and professional and ensured that we had everything ready before the day. A bit before the wedding, she took over all communications with vendors so we'd not be stressed out. On the wedding day, she was there with a team of people and we and our guests had a great time. She really made sure that our special day was special. Highly recommended!

Erika

Married on 04/15/2017

I don't even know where to start...my husband and I had a wedding abroad followed by a local reception. We are both well organized project managers and felt we knew what we were doing, but honestly, wedding planning is INSANE. We wanted to enjoy our reception, without having to deal with the details leading up to and day of. We were out of the country for 3 weeks prior to the reception and Anne took care of everything while we were away. We hired Anne for our day of coordinator, but it was much much much more than that. Talking to other friends who had hired day of coordinators, the service of what was provided from All in the Details was outstanding and above and beyond than what any other service had provided them. I can't imagine what it would have been like if we hadn't hired their services.

Ali

Married on 04/08/2017

We hired Erin to be our wedding planner for our Downtown April 2017 wedding and that was the best decision that we made throughout our entire wedding planning process!!! I was honestly clueless when it came to wedding planning and was originally just planning to hire a day-of-wedding coordinator. However, once I started getting into the details I realized I was completely underwater and unsure of what steps I needed to take to complete tasks on-time. I found Erin's business through Yelp and was very impressed with what other customers said about her friendly demeanor and upbeat attitude. Prior to hiring Erin, she was quick to respond to my emails, fair in her pricing breakdown, and was able to meet on a short notice in person even bringing along cute little welcome gifts proving her business model that it really is "All in the Details". After meeting her, my husband and I realized she was definitely the planner we wanted to hire for our wedding.

In the weeks leading up to the wedding, Erin did a great job following up with me to make sure that all boxes were checked, vendors paid, and that I was satisfied wit

Jennifer

Married on 08/27/2016

I interviewed quite a few wedding planners before we decided on Erin for full planning. I thought she was much more mature and experienced than some of the others. For me, the most important factor was that the process be enjoyable, but also that someone be very professional, responsive, knowledgeable. She was all these things. I felt she had our back at all times. She was a great co-manager to help with decision-making. She kept everything within budget. And she was also just very joyful, calm, fun to be around. The wedding itself was beyond beautiful, and I never felt particularly stressed in the process or on the day of. It takes a special kind of person to do this work, and Erin definitely has that gift. My husband and I are still so grateful for her, and would recommend her to absolutely everyone.


Yana

Married on 08/06/2016

Erin is simply spectacular! She is a brilliant combination of fun-loving and efficient. I hired her as a day-of coordinator with the expectation that she would be the stage manager on our wedding day. She was so much more than that! It was wonderful to have an experienced person to bounce ideas and timelines off of as I planned my wedding. She brings an air of confidence, calm, and light-heartedness to each meeting!

Hiring Erin freed me up to truly enjoy the entirety of our wedding day. Even our venue was impressed with how seamlessly everything went! I truly felt like she was a second "me" -- she did all the things I would be doing as hostess if I weren't playing the role of bride that day, including navigating guests, coordinating vendors, and answering tons of questions. I got to play with my friends and family and have a dance party while everything got taken care of! Truly a superb investment that I would make again in a heartbeat.
Are you interested?
Send a message