75 Reviews
Recommended by 100% of couples
Quality of service

5 out of 5 rating

Average response time

5 out of 5 rating

Professionalism

5 out of 5 rating

Value

5 out of 5 rating

Flexibility

5 out of 5 rating
20 User photos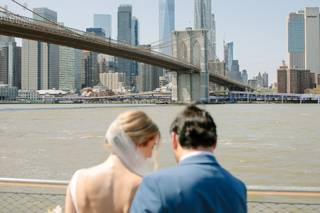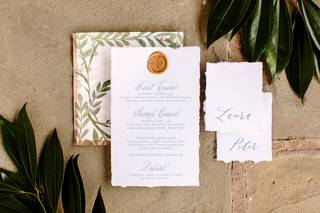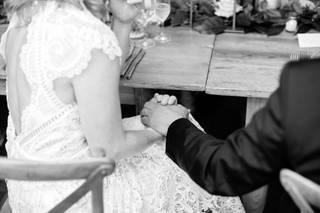 + 16

photos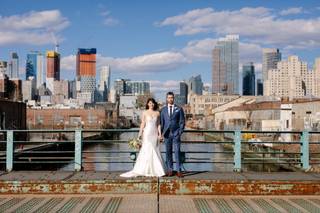 Yilin Z.

Married on 10/16/2022

Hire Isabelle!!!

We had our wedding last weekend, and Isabelle already shared a whole album of incredible highlight photos a few days ago!!! Although we didn't have time to get all the shots we wanted, she and Jonica captured the moments so beautifully!! It was such a pleasure working with her throughout the whole process from the engagement photoshoot to the wedding. Isabelle has such a calming presence while not getting in the way of what's going on, and is responsive, accommodating, and flexible. Our engagement photoshoot was on a freezing day after a snowstorm, and she braved the cold with us and turned them into stunning snowy shots! On the wedding day, she was so helpful in figuring out logistics and being there during the nerve-wracking moments like a friend. Highly recommend!

Pamela K.

Married on 09/10/2022

Best Experience Ever

Isabelle was a dream! From the start, she was so easy to work with and seemed really invested in getting to know us. We really loved that she listened to what we wanted but still provided and guidance and expertise as we planned photo lists and timelines. She is totally professional and so responsive (and could organized giant family groups into one photo - a feat!). But what we loved most was how comfortable she made us feel on the wedding day! We both think back on our time with her as calming moments of pure joy. She is so talented, and she is just so nice! Hire her!!

Stellar experience(s)!

Isabelle photographed our engagement in 2019, our minimony in 2021 (rescheduled from lockdown), AND our sequel wedding in 2022! It was wonderful having her with us for each of these joyful moments and she was warm, upbeat, and calm and professional throughout. The results speak for themselves - her photos hang all around our house and our relatives'! There's no one else I would call for ANY professional photography needs. She's the best!

Are you interested?

Send a message

Melinda C.

Married on 04/24/2022

Hire Isabelle!

Kind, approachable, talented and professional are words we would use to describe Isabelle. She did our engagement shoot, as well as our small COVID-safe ceremony and later our big wedding celebration. Each experience with her was seamless, stress-free and fun, and the photos turned out more beautifully than we could've imagined. Needless to say, we'll be keeping Isabelle in mind for future photography needs!

Casey R.

Married on 09/18/2021

Would hire again in a heartbeat!

We hired Isabelle for our engagement photos, rehearsal dinner and wedding day. COVID reschedules and other life events prevented us from actually ever meeting Isabelle in person on any of those occasions and through it all, she was incredibly flexible, responsive, accommodating and lovely to work with.

Two colleagues of hers - Fiona and Rowa - were the photographers to actually shoot our engagement session and wedding weekend and they were both fantastic. Calm, easy going, flexible, unobtrusive – everything we hoped for in a photographer duo for our wedding.

Most importantly, they captured the entire weekend beautifully. We love and cherish our photos so much and every time we look back at our digital album, find new ones that we love.

Highly highly recommend Isabelle and her fab team, and hope to have the opportunity to use her again one day!

Alexa G.

Married on 02/05/2021

Best decision we made

I can't say enough great things about Isabelle! From the get go she was responsive, friendly and put us at ease. And our pictures are AMAZING! Our day had some challenges: super hot, lots of sun, then rain and a large bridal party to boot. Isabelle handled it all with grace. We even finished bridal party pictures ahead of schedule! During the reception, I don't even remember seeing her at all and yet the pictures she got captured lovely and intimate moments. And finally, Isabelle offered to do a walk through of the venue with me a month in advance, which was so helpful and helped make me feel confident going into the big day.
Your pictures are one the most important decisions you make, they last a life time after all, you will not be disappointed hiring Isabelle!

Laura M.

Married on 11/07/2020

Wonderful Wedding Day with Isabelle!

Isabelle is the BEST. She is talented, organized, professional, has a calming presence (so important on your wedding day), and was overall wonderful to spend the day with! The photographer is one of the most important vendors at the wedding, since the photos are all that is left after the wedding is over. We cherish the wonderful memories that Isabelle captured and cannot thank her enough. Highly recommend to anyone with an upcoming wedding!

Anna H.

Married on 05/16/2020

Hire isabelle now!

We hired Isabelle for both our elopement ceremony and our large wedding with family and friends and are so happy we did. Communication with Isabelle was so easy and informative. She was extremely helpful with things like creating a timeline, honing down a portrait list, and planning out the day. She was also so flexible when we ended up having to postpone the day. As for the photos themselves, I cannot say enough - they are absolutely stunning. Do yourself a favor and hire Isabelle and her team to photograph your wedding or special event!

Jade

Married on 09/14/2019

Photographs we will cherish forever!

Hiring Isabelle was a decision I knew I wanted to make before we were even engaged, so on the day we signed our venue contract she was the first vendor we contacted. Isabelle was warm and responsive, and was as passionate about the details of our wedding as we were. My husband and I were nervous about our engagement shoot, but she captured so many gorgeous candids and we just knew that our wedding photos would be even more special.

The weather forecast anticipated rain on our wedding day, and Isabelle worked with us to make sure we could get at least our portraits outside before the rain. Because of the overcast skies, the lighting was perfect and our photos were absolutely stunning. She and her second shooter captured beautiful portraits and even more beautiful candids (some of those candids felt like right out of a magazine spread!!). We were lucky enough to have our ceremony outside, and we had the idyllic views we had always hoped for.

Isabelle and her shooter were only noticeable when they were asking us to pose for our formal portraits, and the rest of the time they discreetly photographed some phenomenal candid moments that our families will treasure forever. My husband and I had a classic formal wedding, but Isabelle's eye brought a fresh, modern take to our photos, and yet they still feel timeless. We have so many incredible pictures from our wedding day that we're starting to bore our families because all we want to do is show them off.

We could not be more thrilled with the quality of Isabelle's work and the memories she managed to capture so perfectly of the most perfect day of our lives. We are so grateful that Isabelle was able to photograph our wedding day and we hope she can photograph other important milestones in our lives!


Alexandra

Married on 03/25/2019

Thank you Isabelle!

Isabelle Selby is an angel sent from heaven. She is extremely talented, responsive and professional. She captures every moment but never feels intrusive. You'll feel comfortable with her immediately, even our families won't stop talking about her. We cannot recommend Isabelle enough!!!

Natalie B.

Married on 03/16/2019

Hire isabelle!

From the moment we saw Isabelle's work, we knew that she was the photographer that we wanted to hire for our wedding! When first meeting in person prior to the wedding, it felt like we were hanging out with an old friend - her ability to create relationships with her clients that are both professional and personal shines through in everything she does. We had seen previous shoots Isabelle had done at/near our wedding venue, but she and her team still went to scout the area for locations to do first look photos in the days leading up to the wedding, which spoke to her thoroughness and attention to detail.

When it came to the day itself, I felt like Isabelle was my own personal champion - and you want her to be! It often goes unsaid how much time brides and grooms share with their photographer during such an intimate day in their lives, and I can't think of any photographer I'd rather share that time with than Isabelle. She and her team were prompt, detailed, and both efficient and patient for the getting ready, bride and groom pics, and family portraits. Everything they shot was standout, but the highlights of their work, in my opinion, were in the candid shots throughout the ceremony and reception. It has been a joy to look back again and again at the faces of our best friends and family having as much fun celebrating our day as we were! Because they made sure to capture each and every guest at the wedding (and even our crashers!), we were able to send photographs of each of our guests in their thank you notes, a really special touch everyone has appreciated.

I can't say enough about how excellent Isabelle and her team are and how highly I'd recommend them. I have friends who are professional (non-wedding) photographers, who were astounded by her work, and I continue to get comments about how awesome our photos are. Other wedding vendors we used have also commented to me about how wonderful the photos were and have showcased them to other potential client.

If Isabelle is available for your day, don't hesitate! She is the best, and we loved working with her.

+ 2

photos

Anelise

Married on 05/31/2018

Isabelle is amazing

My husband is a photographer, and has even shot a few weddings as a second photographer. Because of this, hiring an amazing photographer for our own wedding was one of our priorities. We researched countless wedding photographers in the area and were looking for a few things: 1. Someone who was as close to technically perfect as possible; 2. Someone who had an artistic view and an eye for documenting our day in a very natural (not exaggerated) way, and retouch the photos also in a natural way; 3. Someone who would help coordinate and resolve any issues without stressing us out the day of the wedding; and 4. Someone who was just overall nice and pleasant to be around.

Isabelle fit all of those criteria and more! Right from the beginning we knew she had the experience and the artistic eye to shoot our wedding, as well as the calm, friendly presence that we knew would make her so easy to work with. We were so right! We had a few calls before the wedding to discuss our vision and how our day would work. She was extremely attentive, had great suggestions and helped us build the day-of timeline. And she was totally on board when we had the idea of getting ready at a photography studio and shooting Vanity Fair-like portraits with the wedding party.

The day of the wedding Isabelle and her second shooter were focused on capturing everything, and they did an amazing job shooting moments I didn't even realize were happening. It was a stress-free day and I know Isabelle helped immensely with that.

We made a special request to get one photo right away (her choice of photo!) to announce our marriage on Social Media with a professional picture and Isabelle was nice enough to get us a beautiful image right away. We also received our preview images (a small collection of images that represented the whole day) not too long after that, and were blown away by how incredible all the images were. My husband (aka the photographer) could not believe how amazing the photos looked and we called Isabelle right away (in tears) to thank her. When we received the full set of images it only added to our happiness, as they were equally beautiful. These are memories we will cherish forever, and we are so happy Isabelle was the one capturing them.

If you like Isabelle's photography style, don't hesitate – have her as your wedding photographer and you will not regret it for one second!!

+ 4

photos

Rebecca

Married on 10/15/2017

There aren't enough stars for Isabelle and her second shooter, Stacey. My husband and I got married on a misty Cape Cod weekend. Isabelle took care of the getting ready/ detail shots with the ladies while Stacey was with the guys. They were both AMAZING. Isabelle styled details, climbed up furniture, helped arrange the dress...I think at some point fixed my shoes?...everything to get a great shot- all while chatting, keeping everyone comfortable in front of the camera and keeping things moving. We did our first look on the beach despite quite a bit of wind and some mist and the results are beyond wonderful.

Throughout the ceremony and reception, Isabelle was amazing- both present but at the same time non-obtrusive. We have received out previews and there are moments captured where I had no idea anyone was watching. She was everywhere getting great shots and seemed to know the second a great moment was about to happen and has an eye for the quirky details that make the day unique. I can't recommend her enough.

Beyond the actual day, she is wonderfully communicative throughout the process and is super helpful when trying to figure out the schedule of the day. She deftly handled family dynamics during the formal portraits and is a serious artistic talent. Thank you so much for everything!

Colleen

Married on 07/29/2017

Isabelle was my DREAM photographer. I loved her work going into our big day but had never actually met her in person. She had this amazing calming energy and had great ideas on how to capture unique photos. My photos are everything I wanted and completely exceeded my expectation. I did not want traditional wedding photography- and Isabelle's work is anything but ordinary. Can't say enough good things about her and her assistant Tina. Will now use Isabelle to photograph all life's big events! Amazing!

Agnes

Married on 06/30/2017

I researched at least 20 photographers before I selected Isabelle. I selected her based on the composition, framing and style of her photographs, as well as her fair prices, since I had a destination wedding in Anguilla.

Isabelle is extremely relaxed and made us feel comfortable and natural during our engagement shoot. She did a great job scoping out the locations for the engagement shoot and wedding. She and her assistant (Sas) blended in with the guests and took wonderful photographs capturing both candid and posed shots. They worked tirelessly during the rehearsal dinner and during the entire day and night of the wedding.

She provided the engagement album, preview wedding album and full album on time. We were so happy with how the photos turned out and wouldn't hesitate to recommend Isabelle to anyone.

Lily

Married on 05/20/2017

Isabelle and her assistant were WONDERFUL to work with on our wedding day! They had such a calming and unobtrusive presence on the day of the wedding and made us feel comfortable and at ease throughout the day. They had such an eye for capturing intimate moments between us, and the photos ended up being stunning. Throughout the pre and post wedding correspondence, Isabelle was always professional, responsive, and very well organized. Can't recommend Isabelle enough and hope to work with her again in the future!

Kristen

Married on 10/22/2016

Isabelle is completely amazing! She was recommended to us by a friend and we couldn't be happier with how all our photos turned out :). We hired her for an engagement shoot around our neighborhood, and for our rehearsal dinner and wedding. She was a pleasure to work with, incredibly generous with her time and she so perfectly captured our friends, family, and the feeling of our wedding with her thoughtful compositions and beautiful eye.

Rebecca

Married on 09/17/2016

Working with Isabelle was one of the best decisions we made for our wedding.

Isabelle helped us plan out our day (seriously, we emailed her all sorts of timing-related questions that she was gracious to provide her opinion on). Getting a quick response from her around ceremony and portrait timing was especially impactful given how familiar she was with our venue.

On the day of our wedding she was warm and friendly. My partner and I were completely at ease around her and ended up getting the most natural shots of ourselves (not an easy task on our wedding day!) We have the best, most relaxed photos of our families and friends from the day as well. She did a great job at blending in and letting everyone be themselves that day.

The photos themselves are gorgeous: soft, glowy light in beautiful locations that she scouted out ahead of time. I'm so glad we worked with Isabelle and have already recommended her to friends!

Amy

Married on 06/18/2016

We can't recommend Isabelle enough. Not only was she professional and reasonably priced, but she was warm and inviting and made us feel so relaxed and comfortable on our wedding day. We received our pictures a few days ago and still can not believe some of the things Isabelle, and her second photographer Fiona, were able to capture. We would use Isabelle for any other photographer needs we might have in the future, and hope you do as well.

Ying

Married on 05/27/2016

Isabelle was the best photographer! So responsive and accommodating with any timeline and schedule that we wanted. I (the bride) was getting ready at the hotel and the groom was getting ready at the venue so she coordinated with her 2nd photographer to make sure both of us were captured. On my day, we were running very late on makeup and hair and Isabelle was so great trying to keep me on schedule and constantly reminding me to breathe because the big day is nerve wrecking! I received my preview pictures within 1 week on the day i came back from my honeymoon and they were AMAZING. I love candid shots and she was really able to capture our love from that day. She played around with lighting and clever props such as the flowers through the lenses. I never write reviews but I wanted to share this and highly recommend Isabelle. Very professional and really a great eye for those unique shots. Also! I remember when i was choosing photographers and reading reviews i wanted a photographer who was not obtrusive and able to stay in the background and that's exactly what Isabelle and Lauren did. Love love love! Thanks again Isabelle

Erin A.

Married on 05/14/2016

We could not have been more pleased with our decision to hire Isabelle to photograph our wedding. Isabelle was a pleasure to work with from start to finish. She was incredibly accommodating, always going above and beyond to make sure our special day ran smoothly. Isabelle and her colleague, Kelli, were a calming presence during what could have otherwise felt like a hectic time. We were truly impressed with Isabelle's ability to not only capture so many beautiful moments from our wedding, but also with her ability to capture the spirit of our wedding in each photograph. Her talent and care is so apparent in her work. We know we will treasure these photos for years to come. We wholeheartedly recommend Isabelle.

Jessie

Married on 04/10/2016

Photography was my #1 priority when planning my wedding! Our colors were pink and ivory, and I knew I wanted light, airy photos to match that feel. Isabelle was without a doubt the best decision I made for the whole wedding and ABSOLUTELY my favorite vendor to work with! She was so helpful from bridal portraits all the way through sending me a few advance finals so that I could print thank you cards. The pictures are incredible - there's a perfect mix of portraits, details, and candids - but the best part is you can tell how HAPPY my husband and I were during the day. There are so many things that never go quite as planned during a wedding, but Isabelle was NOT one of them. I'd pick her again every time!

Isabelle is a total delight. It's really such an intimate thing to have someone following you around a documenting all these special moments on your wedding day and I couldn't have imagined a better person to be there with us. Her calm nature and creativity made everything so painless. She's quietly observant and could tell when we were running out of steam and she takes charge when we needed to all be corralled for a big group picture. As far as the finished product, the pictures are beautiful. It was almost impossible to narrow them down to a list of favorites. I would highly recommend Isabelle for your wedding! She was the best.

Maxine

Married on 07/03/2015

My husband and I hired Isabelle to photograph our wedding in July. We couldn't be happier with the photos or the experience of working with her. The pictures are beautiful and perfectly capture the energy and feel of our wedding day. We particularly love the photos from the ceremony and party. Isabelle is extremely responsive and her personality made everyone really comfortable on our wedding day -- which shows in the pictures.

We feel blessed to have Isabelle as our photographer. She was really responsive and gave meaningful suggestions. She was 7 months pregnant when she shot our wedding. While most other photographers would have ditched us but she stuck with us through the entire wedding. That is true professionalism. Her pictures were dreamy and made us all looked so gorgeous. She gave us directions on where to look and how to pose while we were clueless. She was friendly and easy going. She made us felt as ease and our photos turned out very natural looking. She is someone you want to keep in touch with after the wedding. Her pricing is a bargain compare to what other people were charging as well. The quality you get is exceptional. Isabelle is a rare gem. We love our photos!!!
Are you interested?
Send a message