Reviews
4.5 out of 5 rating
Quality of service

4.5 out of 5 rating

Average response time

4.4 out of 5 rating

Professionalism

4.4 out of 5 rating

Value

4.6 out of 5 rating

Flexibility

4.5 out of 5 rating
89%
Recommended by couples
Awards
78 User photos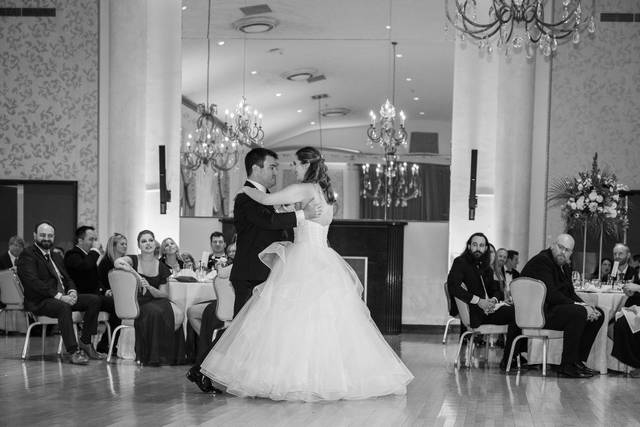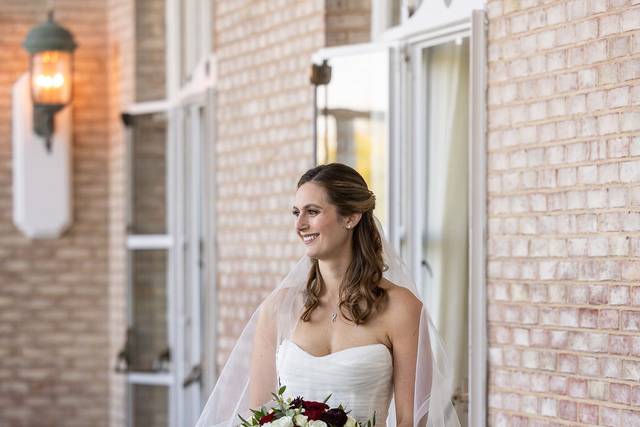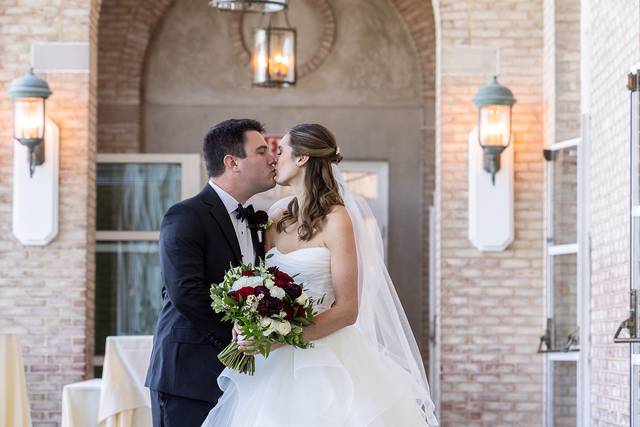 + 74

photos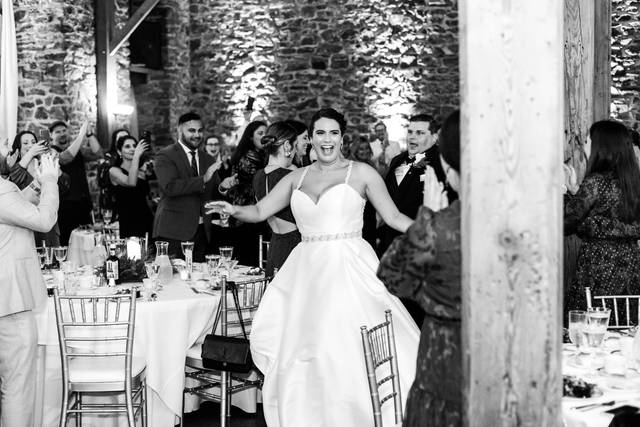 Allison M.

Married on 09/16/2023

Nikki is amazing!

Loved my experience at Irini's Originals! This was the second bridal store I visited and when I showed Nikki the front-runner from the first store, she immediately picked out the dress she thought I would love. Spoiler alert-she was right! She gave me and my family time to go through the store to pick out anything I wanted to try on and I never felt rushed even though we stayed there for over 2 hours. I also used Nikki for my alterations and it was one of the best decisions that I made. I had a large dress and I was worried about how the bustle would look but Nikki made it look so natural. It took my maid of honor a good 10 minutes to finish all of the ties and buttons, but Nikki will add whatever it takes to make the bustle look fantastic. I would recommend Irini's originals to anyone!

Leanne E.

Married on 12/09/2022

Perfection!

My sister used Irini's 10 years ago, we had such a special experience I was excited to go back. When I got engaged, there was no question in my mind on where I would go. When I walked into Irini's 10 years after I was last there, Niki recognized me and my mom immediately! It speaks so highly of Niki that she truly gets to know her brides and their family and remembers them even a decade later!

I cannot speak highly enough of my experience with Irinis. I came in with an idea of what style I wanted. Niki took her time, pulling dresses of the styles I wanted and a few styles that I didn't realize I wanted. I ended getting a dress that was a combination of what I wanted and what I didn't realize I would want. She also customized my dress giving it a one of kind look. Niki always took her time and we would go through every possible way we could make this dress unique. She always stayed true to my original vision and would keep bringing me back in to making sure we had this dress perfect. She made sure my dress had two looks to it - one for the ceremony and one for the reception. My guests were shocked that my reception look was the same dress. During the evening, I had to show numerous guests how I got two looks from one dress. The attention to detail and knowledge Niki has gives a bride peace of mind when picking out their wedding dress. 10/10 would recommend! Told every bride I know that you must go to Irinis!

Ashley F.

Married on 10/23/2022

Magical and Love Irini's

I loved my dress I thought I looked like a princess. I tried a bunch of different dresses but I knew I'd find my dress at Irinis because Nikki is the best around.

Are you interested?

Send a message

5B5A842154A4C989428Afe586A13Ff01E8Df7912

Married on 08/06/2022

Nikki was awesome and stayed there late on a weekday to make sure that I could come by and try on my dress! In addition, she ordered my dress special so that I could try it on in a size closer to my shape. I was by myself to choose the dress, so it was helpful to have her positive feedback as well. She was so helpful and accomodating. I can't wait to work with them again for alterations when the dress arrives.

Julia B.

Married on 04/22/2022

The One-of-a-kind Dress of my Dreams

I wish I could write Niki and her mother a love letter with how they made my every dream come true and then some. It got to the point that I referred to Niki as my fairy god mother because any idea I could think up, she would create. She is a TALENTED, GODDESS GENIUS and we do not deserve her. It's taken me months to write a review simply because I've gotten so emotional every time I sat to write one. So this is more of a novel than a review, but I have too many amazing things to say to keep it short.

My very first visit I was scared to share my full vision because I thought I was being a little extreme, but when Niki shared the amazing creations she has made, I asked about making overskirts with some color in them. Niki got right into showing me some dresses she could make into overskirts; we even layered dresses to get the full vision & then I was hooked. Would you believe this genius took 2 dresses and made me the perfect combination of details for a classic dress with a new back and my one of a kind overskirt? Cause she did!! Once my fittings began Niki, my mom, and her mom were a gang of besties. I looked forward to seeing them every fitting and seeing the amazing dress(es) she created for me. Even my veil was one of a kind, because again I shared my vision and she made it happen. The gratitude and love I feel for Niki and her family is unparalleled. I wish every bride could create this bond and have this experience with their dress designer. I am eternally grateful to Irini's Originals for making all of my dreams come true!!

+ 6

photos

Michaela M.

Married on 03/26/2022

The best there is!

I live in Virginia and there is no where else I would go to buy my wedding dress. I saw first hand how great Niki was with my sister and how beautiful my sister's dress looked on her. When it came to be my turn, I immediately knew where I was going to buy my dress. Niki was very communicative with me before my appointment as I talked with her about what I was looking for. The shopping appointment was great - she knew the exact styles that fit my theme and my body type. Niki is like family now as she has dressed my sister and now me for my upcoming wedding. Niki is so worth my 5+ hour drive for the shopping experience and the fittings. Her expertise is unmatched and I wouldn't trust anyone else with my wedding dress.

Angelica G.

Married on 11/19/2021

Incredible experience!

I can't express how lucky I am to be an Irini's Originals Bride. From the moment I walked in for my initial appointment, Niki was so warm and inviting. She listened to all of the individual elements of dresses I loved and found a gown that incorporated all of those elements. My dress was more beautiful than I could have imagined and it was the first one I tried on! She worked with my crazy schedule to plan appointments, did an amazing job with alterations, found me the perfect veil and always took the time to check in to see how my family was doing. Great place to get mother of the bride or bridesmaids dresses as well, the selection is incredible. Cannot recommend Irini's Originals more!

Kennedy C.

Married on 10/08/2021

Amazing! Irinis is simply the best

Niki and family are the absolute best! I seriously could've not found a better business to find my dream wedding dress. Planning a wedding in covid was extremely stressful, but Niki made sure no matter what that everything was on time, correct, and didn't let Covid stop her from ensuring her clients were happy and had nothing but a positive experience. I will forever consider Niki and Irini's a part of my family, and forever grateful for them!

Sarah

Married on 10/02/2021

All your bridal, mother of the bride and bridesmaids needs will be met here!

Ever since I bought my dress from Irini's, I have been telling all the future brides in my life to go see Nikki!!! I have nothing but good things to say about this place and the positive experience I had!



This was the second bridal shop I went to and was still very unsure of what exactly I wanted. There was such a great selection (I tried on so many dresses I don't even know how many) but Nikki was so great at figuring out what I liked/didn't like with in my budget. I said yes to the dress the day I went to Irini's and so did my mom for her Mother of the Bride dress! A few weeks later, I brought in my bridesmaids and within 30 minutes they had all picked out the dresses they wanted.



Overall, we are all pleased with the professionalism, pricing, and experience there and suggest anyone in the area to make an appointment there for Bride, Mother of the Bride, and Bridesmaids dresses!

Jennifer H.

Married on 10/01/2021

Wedding Gown

Niki at Irini's Originals has been a joy to work with. The bridal boutique has a wide variety of styles that are accommodating to various budgets. Niki chose my wedding gown and to my surprise I fell in love with it because it was a different silhouette than what I was looking for. Niki is an expert and will give her honest opinion. The bridal boutique does in house alterations and does beautiful work creating the bustle. Appointments are private 1:1 sessions so the focus is 100% on the bride. I had a wonderful experience working with Niki from start to finish.

Jade D.

Married on 08/26/2021

Irini's Originals is great!

Niki was incredibly knowledgeable, friendly, and efficient!
She was able to easily decipher my wedding dress style ideas and get me into something I loved, within my budget. She was thoughtful and accommodating about including my family, as dress shopping in the pandemic was lonely. The process from beginning to end was exciting and clear. Supporting small family business and buying tax free in DE doesn't hurt either. :)
You should buy your wedding dress from Irini's!

Ellen C.

Married on 08/08/2021

totally fabulous

We found this shop because my daughter was in residency in Delaware. Thank goodness for that discovery, because the shop is worth a trip from anywhere. Niki is beyond compare. When you go to this shop, you feel as though you are the most important customer they have ever had. The dresses are gorgeous and well-priced; the tailoring is superb. We both wished the process didn't come to an end, Niki made it such a delight!

Kelcey K.

Married on 08/07/2021

Amazing experience finding my dress!

Irini's Original creates an incredible experience for brides, bridesmaids, and mother of the brides to find their dresses. Niki knew my dress as soon as I walked in the door and continued to impress us with her attention to detail, friendly personality, and expertise! My sister-in-law went back to get her wedding dress there too!! Irini's Originals is simply the best!

Jaimie S.

Married on 07/03/2021

Perfection is an understatement!

Nikki was absolutely incredible!!! She is such a personable person and knew exactly what I wanted before I even did!!! She made me feel like family and always responded quickly with my requests!!! I would truly recommend Irinis over and over again!!!

Samantha

Married on 06/12/2021

Niki is Incredible

I visited Irini's Originals in June and had an absolutely incredible experience. Niki was easy to communicate with prior to the appointment and even more incredible in person. She went above and beyond taking COVID precautions, and her dress selection is EXTREMELY impressive-- so so so many styles and brands it was incredible. But what made her stand out was that she made me and my parents feel like family. Her priority was to find a dress I loved, even if it meant running over time and letting me try on over 15 dresses. I did not feel pressured at any point, and rather had an incredible laid back and fun experience. She was personable, knowledgeable, friendly, and overall wonderful. I highly recommend to anyone looking for their dream dress!

Sam R.

Married on 06/12/2021

Irinis is a YES!

LOVED my entire experience with Niki and her talented mother and of course my absolutely beautiful dress!! Niki truly listened to what I wanted and who I was and it didn't take more than 3 or 4 tries for her to pick THE ONE! After picking the dress she was extremely accommodating when it came to alterations, scheduling and went above and beyond to make you feel safe in her space all through the craziness of covid. To make a long story short if you need a beautiful dress, whether it's for you or your bridal party you will not be disappointed in Irinis Originals!!

Tracie J.

Married on 06/12/2021

Amazing selection and experience!!

Nikki at Irini's Originals is the best! This was the first salon I went to and I had a feeling I'd be back. I went to a few other salons but nothing compares. We felt like family the moment we walked in. She has the best eye to find the perfect dress! I tried on so many different styles but she helped me find my dream dress within my budget! I was constantly texting her different dresses I liked and she was so accommodating and helpful finding what I wanted. I had a very particular vision I wanted and she nailed it! My mom is going to get her dress here too. Her selection for brides, moms, and bridesmaids is amazing with so many styles, designers and sizes and the prices are so reasonable. I'd recommend this place to anyone!

Mary E.

Married on 06/04/2021

Awesome service

I can't tell you how wonderful Irini's Originals is. We have used them for 2 of our 4 daughters' and they deliver every time. Nicki is so awesome to work with and does everything possible to get them the dress of their dreams, while working with the budget. I highly recommend Irini's and I always do :)

Katie W.

Married on 05/22/2021

Beyond amazing!

This bridal shop is amazing and the owner is even more so! I went there and explained my idea of the two types of dresses I had in mind and Nikki knew exactly the dress I was hoping for. The one I ended up buying is the one she actually picked out for me. Gorgeous dresses available here and all of their tailoring is done by the owners themselves. They are so experienced and know all the little details to help make your dress fit you to perfection. A fabulous vendor!! Thank you!!

Stefanie M.

Married on 05/22/2021

Outstand bridal experience

If you want to have that "bridal moment" when you find your perfect dress look no further then Irini's Originals. Niki and her mom Irini run this family owned bridal shop and are just the best women you could ask to work with. From the moment I stepped foot into the shop I felt like Niki was a friend I had known for years. She let me browse through all, and I mean all of her sample dresses to find things to try on. I showed her inspiration pictures and she pulled things she thought I liked. Once I started trying stuff on she took everything I said I loved or hated into consideration to find me the perfect dress. I never once felt rushed to make a decision. My wedding got rescheduled due to COVID like so many and even though I had my alterations completed, a year later when I called and said I needed new alterations she answered the phone and knew exactly who I was and had me in within 2 weeks. Her and her mom completely realtered my dress and weren't satisfied until everything was perfect. It is because of her that I felt so beautiful on my wedding day. I can't thank Niki and Irini enough for being such wonderful women to work with. My mom got her mother of the bride dress from here and my bridesmaids also picked out their dresses here as well. Her collection is extensive and she will do everything in her power to get you the dress you want.

Sarah

Married on 04/17/2021

Amazing!!!

I could not have asked for a better wedding dress experience than I had working with Nikki at Irini's Originals this year! From the moment I walked through the door, Nikki went above and beyond for me. In just a few minutes she completely understood what I liked and and what would work for me, and we found my dream dress in the first batch of dresses she pulled for me to try on. The selection at Irini's is truly incredible, and Nikki is an expert at helping you find the dress that is perfect for you!

The alterations they did were breathtaking - you would have thought the dress was custom sewn for me and my measurements when really it was an off the rack sample size that they worked their magic on. They perfectly shortened my intricate lace train to make the dress work for my height, and then created the most modern and stunning bustle that I have ever seen! Nikki even suggested lightly lining the straps so that the beading wouldn't bother me all night, and I am so grateful for her attention to detail!

I highly recommend Nikki and Irini's and plan to send all of my friends and family to them in the future!

Olivia D.

Married on 04/16/2021

Don't go anywhere else!

Niki was absolutely amazing!!! She took the time to help me choose the perfect dress, & she was completely honest on what did & did not work for my figure. Niki completely customized my dress to make me feel more comfortable in it. The turnaround time is amazing & alterations are done on site. We made irinis original a one stop shop. All of my girls chose their dresses from here as well. The color options are great & the prices are reasonable. Book an appointment now!

+ 5

photos

Jennifer N.

Married on 04/10/2021

Hands down the best shop around

Irini's saved my sanity. I looked everywhere for my dress and nobody had it. I traveled to Irini's after speaking to Nikki with pure excitement. Nikki's honest opinion was amazing, she knows exactly what she is doing. I found my dream dress and she made it so easy through the entire process. From my first visit and all the alterations, I was extremely happy how everything turned out. Even though I traveled 45+ minutes each way, I would highly recommend Irini's and Nikki to everybody that I know.

Nikki, thank you so much everything, from the bottom on my heart. My dress was amazing and I couldn't have done it without you! Many blessings to you and your family.

Kari R.

Married on 11/18/2020

Nikki and her team make Irini's TRULY original

My experience with Nikki started off with my sister getting her wedding dress from her. I saw Nikki's compassion for her clients that I knew I wanted to get my wedding dress from her too! Not only did she help me find the wedding dress of my dreams but she altered it to make it my personal own dress. Nikki and her mother put in A LOT of work to make me feel and look STUNNING in my dress. The dress was affordable and made to perfection. Nikki and her team make Irini's TRULY original. Thanks so much!!

Bridget G.

Married on 11/14/2020

Outstanding experience!

I cannot find enough words to describe how amazing my experience at Irini's Originals was. Nikki, and her beautiful family know EXACTLY what they are doing. From the moment we walked in there for our appointment, Nikki made us feel like part of the family. I was nervous and unsure of exactly what I wanted, and their selection was extraordinary. There was truly something for every bride. One of the things I loved most is that she made me feel extremely comfortable. If I felt ridiculous in something, she just said OK let's keep moving. It is like they know when YOU know about your dress. I found my dress within a short time there, came back the next day and sealed the deal. When COVID hit and I was traveling from out of state to come back for my alterations, they were extremely well prepared and did everything they could to keep their family and customers safe. It was extremely impressive. The alterations took only 1 day! Nikki and her mom are miracle workers with alterations. They did a beautiful job. Though I live far away, I plan to recommend anyone I know ever looking for a Wedding dress, or Formal Dresses to head to Irini's. Thank you for helping make our wedding day so special!
Are you interested?
Send a message