33 Reviews
Recommended by 99% of couples
Quality of service

5 out of 5 rating

Average response time

5 out of 5 rating

Professionalism

4.9 out of 5 rating

Value

4.9 out of 5 rating

Flexibility

5 out of 5 rating
13 User photos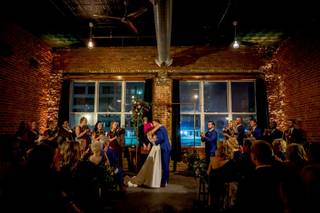 + 9

photos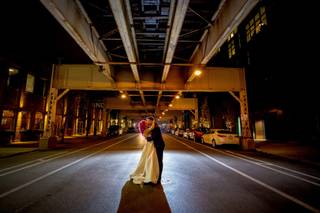 Jess L.

Married on 08/06/2022

We love ingrid!

I cannot recommend Ingrid enough! We chose to work with her because the expressive quality of her work was exactly what we wanted in our wedding photos--she gets people having FUN. She also makes the process easy from start to finish. Before the event, she met with us to plan a photo timeline that maximized the time we had with our guests and the events at our wedding. She also helped us pick some amazingly unique spots for our photos based on where our venue was located. And she will be your biggest cheerleader. I never felt uncomfortable while having my photo taken with her team. On the contrary, she made it so fun and celebratory. Thanks so much to Ingrid and her team for the beautiful memories we will cherish forever!

Jenn

Married on 11/09/2019

A photographic genius with the best personality - look no further, you've found your photographer!

For our wedding, we were looking for gorgeously candid, non-traditional, authentic, vibrant photos. I chose photographers based on two things: if their pictures were inclusive and met our "style," and if their images were so authentic, they brought tears to my eyes. After talking with Ingrid for the first time, we knew she was our photographer. She's thoughtful, enthusiastic, interested and knows her photog and wedding stuff. Her packages were within our budget and an engagement session was included. We met with Ingrid 4 times: for the engagement photos, for a pre-wedding meeting, for the wedding day and for a viewing party when pics were ready. The engagement photos showed us just how talented Ingrid was - the weather was GOD AWFUL - think sleet, high winds, 10 degrees... and we decided to go to the lake front. If you look back at our pictures, you'd have no idea that we were frozen shaking near tears or that the weather conditions were so bad! Her editing was also super quick for these and we got tons of options and had multiple locations we shot at (three total). It was our first time being in front of a camera and Ingrid made us feel comfortable and knew exactly how to capture the vision we were looking for. About a month before our wedding, we met with Ingrid to discuss timeline. She helped us shape our timeline so we had time for all the portraits and shots we wanted. We had so much fun grabbing coffee and catching up! We told Ingrid from the start that we really wanted our creative vendors to take liberty , experiment and have fun - they are the experts and we trust their vision and style. We knew that we were in great hands with Ingrid and that we didn't need to micromanage ANYTHING and that we'd be taken care of. Our package included 8 hours, 2 photographers and an assistant. The day of the wedding, the team showed up and fit RIGHT in with me and my wedding party. The assistant was a godsend because our wedding party was pretty big and needed to be wrangled and she helped keep everything moving. Ingrid and her team worked efficiently and helped me keep it together if I got stressed about timeline. At the end of the night, we urged them to hang out with us after they were done shooting because we bonded with the team so much! Ingrid sent us a few sneak peaks the next day and they were better than anything we ever could have IMAGINED. Two months later, we went to Ingrid's studio to go through all the photos with her and have drinks/apps. Ingrid put together a beautiful presentation of all of our photos and we got to relive our day over some White Claws. We ended up staying after going through the pictures to chat for a couple hours. She gave us a flash drive and a link with our photos and she gave us 1600 PHOTOS!!! Sp much more than we'd ever thought we'd get - every detail captured for us to always be able to go back to our special day. We've already decided to do a shoot for our one year anniversary and part of that is because we want to see and hang out with Ingrid again! Such a great creative eye, detail oriented, SO TALENTED and experienced, great team and chemistry (like literally, Ingrid isn't our vendor - she is our FRIEND), absolutely amazing photos. Our officiant used to plan weddings in Chicago and has been around the scene for a while; he said our wedding pictures from Ingrid were the best wedding photos he has ever seen. You won't be disappointed!

+ 6

photos

Jackie J.

Married on 06/29/2019

Rockstars!!

Ingrid's energy is infectious! From the day we spoke to her on the phone until our viewing party after the wedding, Ingrid had such a warm, welcoming energy to her! In addition to her photography skills, we chose Ingrid because she was so extremely energetic and personal. She met with us twice before the big day to help build a personal relationship and camaraderie which made us feel at ease on our wedding day. Her second photographer, Michelle, and assistant, Danielle, were also very professional and attentive to detail. We received a lot of praise from our guests and bridal party on Ingrid and her team's ability to make everyone feel so comfortable so quickly. Thank you Ingrid, Michelle, and Danielle for capturing our day and making us feel like rockstars!

Are you interested?

Send a message

Amy G.

Married on 05/26/2019

Creative photography with an amazing team!

We had a blast working with Ingrid and her team before and on our wedding day! Full of smiles, laughter and creativity, we couldn't have asked for a better team. They captured the details and emotions of every shot creating long lasting memories for us. We knew right away after meeting Ingrid that we would hire her for our special day because she's so welcoming, friendly and warm hearted. Thank you again Ingrid! Amy, Patrick and Piper

Gia

Married on 03/24/2018

Ingrid is AMAZING! We used her for our engagement and wedding photos. Ingrid has such enthusiasm for her work and it really shines through with her finish product. She takes the time to get to know her couples and you feel as if shes your best friend by the end of your wedding night. She made us feel very comfortable and kind of like mini celebrities. The photos turned out so beautiful. She has a very good eye...who knew posing in-front of a viaduct could be so glamours! She is very easy to work with, she is very friendly, and she is very accommodating to the pictures you want to capture on your wedding day. I would highly recommend Ingrid for all your photography needs!

Elyse

Married on 06/06/2015

Ingrid was such a pleasure to work with, and her photographs of our wedding were completely stunning! But perhaps most importantly, she put us at ease on what can be a very stressful day. Honestly -- when I was freaking out, I'd look at Ingrid's smile and be totally calmed down! Ingrid is an incredible talent, and we whole-heartedly recommend her!

We had our engagement and wedding photos taken by Ingrid. The photos turned out so beautiful. She made us feel very comfortable from the moment we met with her for the engagement photos. Ingrid is an amazing photographer that captured the joy and love of family, friends, and us on our wedding day. I especially love that we got to see Ingrid after the wedding to look at our wedding pictures together for the first time. We highly recommend Ingrid Bonne Photography.

Liz

Married on 02/21/2015

Ingrid is amazing! Her photos are filled with life and personality, every single one captured our happiness and the amazing day we had. In fact, I loved her work so much from the wedding she shot of my sister's that we cut corners with other places in our budget JUST to fly her in to shoot our wedding in Miami, FL. She's that good.

Katie

Married on 05/22/2014

Ingrid is AMAZING!!! Beside my husband, she was the best wedding choice I made!!!!! She is incredibly talented, extremely professional and a super fun, kind human being!!! The combination of her photography style and her personality, which always put us at ease, really allowed the feel of the wedding day and my husband and I's personalities to come through in the pictures - they really told the story of our day!!! Ingrid is extremely dedicated to her work and to her clients and it shows!! She took time to really get to know my husband and I, was always prompt in getting back to me, listened to any ideas I had, interacted GREAT with our family and was a blast to be around the whole time! Her ability to put you at ease also helps with the natural, organic feeling of the photos. I can't say enough great things about Ingrid - I would recommend her to any couple who place a high level of importance on their wedding photography!!! Ingrid is worth every penny!!!

Beth

Married on 09/01/2013

I can't overestimate how important the photography at my wedding was when planning. This was THE most important part to me. Not only because I am myself a photographer, but because I know that this is the only thing you will have left of the day, aside from memories. So, with that in mind, I spent a lot of time researching. I met with both the large companies that assign you one of their many photographers, as well as many independents. I dragged my then fiancé to every meeting to his constant protests that each one was fine, and he couldn't tell the difference. Well I could, and I wasn't satisfied with what I was seeing. None of the larger outfits could guarantee me the perfect match, and while I liked some of the independent work, it was insanely expensive. By the time I found Ingrid Bonne, a referral from a referral, my fiancé had decided he could no longer join me on these expeditions all over town, as he didn't understand what I was looking for. When I met Ingrid, I knew I had found it. That "it" - that intangible quality that you only know when you find it. We had the perfect meshing of personalities and visions. And once I found "it", I was willing to pay for "it", too. The engagement shoot was a hoot, and my fiancé was starting understand why I held out. Now that we have actually gotten married and seen the photos, he totally understands. The work is exquisite, the colors pop, they are so fun to look at and literally relive the moments that are now captured forever.
If you are looking for a photographer that is more than the average "smile and say cheese", Ingrid is the way to go.

Cat

Married on 08/18/2013

Ingrid captured every moment of our engagement session and special day perfectly! She's very thorough, thoughtful, professional, fun and creative. She's super friendly and genuinely cares about the bride & groom and goes out of her way to make sure we're happy. For our engagement session, Ingrid was so kind to reschedule our session for a better weather day so we could have fun biking around the city! She's always very sensitive to our needs and wants and knew our very complicated wedding ceremonies very well (we had 3 ceremonies within two hours!).

We and our family/friends all absolutely love each pictures and get to re-live our special day every time we look at them! We highly recommend her and are very grateful for her!

Thanks Ingrid! We couldn't have a better photographer!!!!

Check out her Facebook album!
https://www.facebook.com/ingridbonnephotography


Aki

Married on 07/27/2013

Ingrid is absolutely fantastic!!!! Not only she is soooooo talented as photographer, but also her presence makes everyone smile!!!
I could not be happier with everything!!!

Kelly

Married on 07/14/2013

Ingrid was such a pleasure to work with. Her and her team, Mysi and Josh were just as awesome! My Husband and I aren't so good with cameras but they made it easy. The directed us when needed and let us be silly and playful as well! They all had such great energy and kept it through the whole night! We also had a photobooth that they were able to sneak into! AMAZING people to work with!

Sarah

Married on 06/01/2013

Ingrid and her team were start-to-finish amazing. We planned our Chicago wedding from NYC, where we live, and Ingrid was helpful and responsive every step of the way. We always felt we were in good hands. She met with us when we arrived in town the week of the wedding to check out the venue and make sure she understood what we wanted, and on our wedding day she even brought an extra assistant to make sure everything went smoothly!

If her photos weren't so gorgeous, I'd say Ingrid's attitude was the highlight of working with her - she was genuinely happy and excited for us the whole day. And (the crucial point) our photos are INCREDIBLE - despite a rainstorm and miscellaneous reception drama, she made everyone look great, especially us! I truly can't recommend Ingrid highly enough. She's a star.

My partner and I had a commitment ceremony this summer and Ingrid was the perfect photographer for us. She took the time to meet with us and talk about what we wanted - and even wandered around the site with us to find some pretty awesome locations for shots. She is highly professional and responsive, yet fun and energetic. We felt really comfortable with her, even as neither of us like being the center of attention. Oh, and she took the best pictures of our dog EVER!

So if you want to have a photographer that you can have a good time with and still end up with amazing photos, go with Ingrid.

Tracy

Married on 08/21/2011

We could not be happier that we chose Ingrid Bonne to photograph our wedding. Ingrid made the entire process so simple. She takes time to discuss your likes and dislikes and really uses the info you give her to capture your day the way you envision. She has an AMAZING eye for detail and I was wowed as I looked through my wedding photos and realized she had shot many moments we missed on the big day. Neither my husband nor I had been in front of the camera much before we began working with Ingrid and she truly helped make us feel comfortable and provided guidance to make each shot beautiful. Ingrid is a true professional and her years of experience are reflected in each picture. She makes the entire experience fun and memorable while taking the stress out of a hectic day! Our friends and family are still raving about her stunning work! If you're looking for the best, look no further!!!

Jill

Married on 07/23/2011

Simply fabulous, photography! Beautiful memories captured by Ingrid Boone and her team. Photos of superb quality and creativity. Not only can you see this pictures...but you can feel them. Every expression, tender moment, dance off, and unforgettable memory-- captured.

Ingrid and her team were exceedingly professional, prepared and courteous. We were so comfortable-- they truly became one of family throughout our wedding day.

We can't thank them enough for documenting the most wonderful day of our life. xoxox I recommend them unequivocally.

Rebecca

Married on 05/21/2011

Ingrid photographed my wedding in May at the Cultural Center in Chicago. She paid attention to what we wanted and also who we are as people and it shows tremendously in the pictures. Not only are they beautiful and professionally captured with a true eye for artistic composition, but they also capture our personalities, the spirit of the event and what it meant to my husband and me better than I could have hoped. Almost all of the photos we got were keepers! Beyond her professionalism, Ingrid is warm, calm and funny and simply delightful to have around on that special, yet completely overwhelming day. We all felt extremely at ease with her following us around and the posed shots went by in a flash (no pun intended). Our photos are worthy of the NYTimes wedding section and we have had numerous people tell us they are some of the most beautiful wedding pictures they have seen. Of all of the vendors we used for our wedding/reception, Ingrid was the top of the list. Getting the pictures right is so important. If you use Ingrid you can't go wrong!

Sophie

Married on 04/16/2011

When I first met with Ingrid, I immediately connected with her bubbly personality and positive energy. I already saw her work and really enjoyed it. But the personal approach that she took to making sure she did the ultimate amazing job for us was what caused me to write this review. There are a lot of great photographers out there, but Ingrid showed us that she really cared about us. She set up a time for us to all go to the venue together and we walked through different locations for photo opportunities. We came up with the spot where all the formals were going to be, and where we were doing our "first look" which was such a special moment. She made sure to find out what was important to us and she captured every important moment, every important detail, and we have an amazing album and pictures that we will treasure forever. If you hire Ingrid, she will be the most favorite vendor that you hire, trust me!!

Ingrid was amazing! She really took the time to get to know my husband and I before our wedding. The puctures were great...some of the candid ones were so good I can't imagine not having them. We wanted pictures with our dog also and they turned out great as well. Ingrid knew how to capture many special moments. Thanks Ingrid :)

Stella

Married on 09/25/2010

As a wedding gift to my sister and my future brother in law I hired Best Friend Photography to shoot their wedding in Indianapolis this September. I was referred to Ingrid by several brides and I knew from the moment I saw her portfolio that she was the perfect choice for the job. Ingrid and I both live in Chicago and she was gracious enough to travel to Indianapolis to meet with me and my sister to view the wedding site and discuss her plan for the big day. The 200+ person outdoor wedding was being held on the Indianapolis waterfront and it took a monumental effort to create the elegant and personal touches so it was imperative that we chose just the right photographer to capture every special detail. During our numerous conversations Ingrid was extremely professional and so helpful in explaining her plan to accommodate our needs. She arrived full of smiles and energy on the big day and it truly felt as though she was part of our family as she began shooting all the madness of hair and makeup. Throughout the the entire event she was right there taking photographs of everything from the custom handmade table linens to the docked paddle boats and making everyone smile wherever she went. She even had the genius idea to bring a huge tub full of hilarious sunglasses and dress up props for all of us to take silly photos with towards the end of the night! It was absolutely the icing on the cake!
When Ingrid sent the photos following the wedding they completely took my breathe away, they were beyond stunning. My sister was almost in tears when she called to tell me that this had been the best wedding gift anyone could have ever given them!
I cannot say enough good things about Ingrid and Best Friend Photography, I think it is the perfect name for her company. I would recommend her to absolutely everyone, she is gracious, professional, extremely talented and a pleasure to work with. She captured the memories that will last a lifetime.

Maurizio A.

Married on 08/28/2010

Ingrid and Best Friend Photo did a fantastic job with our Wedding. She is so professional but also made us feel so comfortable when taking pictures. Ingrid goes above and beyond any other photographer because she takes the time to get to know the couple, get to know what they want, and scouts/plans the shots and background.
The pictures all turned out amazing. Ingrid does a great job telling a story with her pictures. We were so happy to see a variety of different artistic shots that truly made our pictures unique.
We would highly recommend Ingrid and Best Friend to anyone!

Mary

Married on 08/01/2010

It was a pleasure to work with Ingrid! Our pictures were awesome! I enjoy looking at them over and over. I couldn't imagine using a different photographer! Our day was perfect and Ingrid definately helped to make it so wonderful!

Bridget

Married on 10/17/2009

Ingrid was great to work with to get the shots we had in mind. Communication is the key- we gave her our ideas, she gave suggestions, and we worked from there. My family is VERY large, and so it posed a few challenges for a family portrait, but we still got the shot. Ingrid was very prompt at returning calls and emails. I loved the results.

Betsy

Married on 08/22/2009

Working with Ingrid was absolutely amazing! If I had to choose the top two reasons why you should use her as your wedding photographer, I would say that:
1) She pays attention to the the couple's requests with incredible accuracy -- everything I requested, she delivered! I did not want the photos to be too contrived or to take too long (we were married in August, I did not want to be sweating through hours of photos, I wanted to enjoy my reception!) I let her know that my dad and I share a special bond, and she captured an image of us that I will treasure for the rest of my life! She moved quickly and professionally, and captured every special moment without tedious extra minutes. She set up fun and amazing shots that seemed effortless.
2) Her style and viewpoint will turn your photos into works of art! I am not exagerating, she made the small country church where I was married look spectacular with her photos. I cannot really describe how appreciative I was, when looking at the images later, that my day had been captured so beautifully.
Ingrid is an excellent photographer and a fun and professional person to work with -- I highly recommed her!
Are you interested?
Send a message