29 Reviews
Recommended by 99% of couples
Quality of service

5 out of 5 rating

Average response time

4.9 out of 5 rating

Professionalism

5 out of 5 rating

Value

5 out of 5 rating

Flexibility

5 out of 5 rating
Awards
15 User photos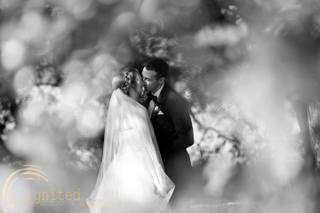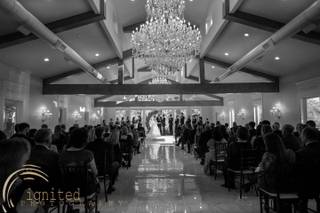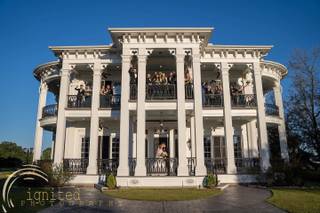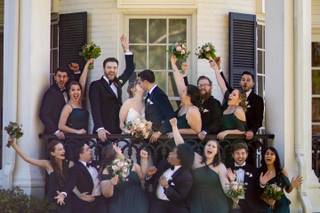 + 11

photos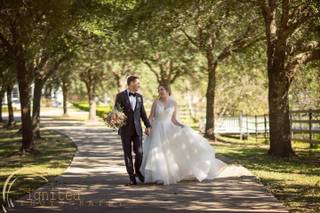 Stephanie M.

Married on 10/15/2022

Phenomenal People and Photographs!

Heather and Kevin are phenomenal people and photographers. They were an absolute dream to work with through the entire process. We live out of state, so we set up a phone call with Heather to learn about their business and we were very impressed. Heather took multiple hours out of her day to walk us through every step. She shared some amazing worksheets with us that they have put together from years of experience attending weddings. This was very helpful as we had not attended a wedding for a number of years. Because we were not able to come in and look at their products in person, Heather texted us videos walking us through the different photo book styles that they could help us create – and we had not even booked them yet! Kevin and Heather really go above and beyond in anyway they can! Heather was our go-to person for all our wedding day timeline questions.
We also booked an engagement session with them over the Christmas holidays out in Holland, MI. They were more than willing to travel and brave the elements so that we could get the pictures we wanted. My husband and I had never done a formal portrait session and we both are not too keen on public displays of affection. But Kevin and Heather made us comfortable, telling us exactly what to do and how to pose. We had a fantastic time! And of course, all the photographs were stunning!
We would highly recommend them for any type of photography you need! And we know we will certainly be using them again whenever we next need portraits!


Julia S.

Married on 11/06/2021

Stunning photos and incredible experience

Heather and Kevin are the nicest photographers you will ever meet. BOOK THEM FOR YOUR WEDDING! The picture proofs we got tell you all you need to know - stunning photos and such a great experience working with them on the wedding day.

+ 3

photos

Lisa G.

Married on 10/09/2021

Outstanding wedding photography experience

As mother of the bride, you want everything to be perfect on your daughter's big day. Kevin and Heather were the perfect photographers to make that happen. They are kind, patient, fun and in control of the schedule. They kept us on track so everything went off without a hitch and the wedding party had a blast with them. The photography is beyond outstanding

Are you interested?

Send a message

Eckman T.

Married on 10/02/2021

Professional & Talented!

The most amazing photographers! Communication was GREAT! Kevin & Heather really know how to make your day special ♥ and their skill is phenomenal! Thank you for capturing such a special day for our daughter ❤

Nicole D.

Married on 08/21/2021

Simply the BEST!

Heather and Kevin are energetic and love what they do! Heather goes above and beyond by being prepared for any contingency and has a lot of good ideas! They obviously care about and love what they do. THANK YOU!

Kara P.

Married on 07/09/2021

Perfect Team

Kevin and Heather we amazing to work with. Communication was 10/10 from start to finish. Cant recommend these two enough.

Jessica

Married on 10/31/2020

The best choice we made for our wedding

Heather and Kevin photographed our wedding last Saturday and they were amazing! They really took the time to get to know us and focused on our wants and needs throughout the entire process. We had a huge wedding party and they showed up the morning of the wedding knowing everyone's names which was super impressive and personal. Their work is beyond incredible, and they do more than take pictures! They made sure we had everything we needed all day, Heather even helped bustle my dress!! They go above and beyond, and our friends and family are still talking about how amazing they were!

Paige

Married on 10/31/2020

Wedding Photos

These two are just the most amazing duo. The way they work together and truly care about their product is simply perfection, 10/10 would recommend!

Alexa R.

Married on 09/05/2020

AMAZING People/Couple& Photographers!!

This duo is amazing!! I can't stop raving about them and our experience and neither can our wedding party and guests! I am so pleased with our experience and so grateful Kevin and Heather allowed us to book with them. I can't thank them enough for everything they did on our wedding day!

Kristi W.

Married on 06/12/2020

So much fun and such great work!

Working with ingnited photography was beyond my expectations! They not only take incredible pictures, but they also make you feel extremely comfortable. They are so helpful and knowledgeable in all things weddings, so they can help beyond their photography. I loved working with them and I would 100 percent do it again!

Debra A.

Married on 09/07/2019

Over the Top

We are over the top happy with the pictures from my Son's wedding. Kevin & Heather captured the magic and beauty of this day! The wedding took place at our family farm. I've never seen the farm look so beautiful through their lens!

Maria R.

Married on 08/03/2019

The Absolute Best!

Kevin and Heather were everything that we could ask for and more. The entire process with them was simple, easy, and fun. They are amazing to work with and I would recommend them to anyone! I first met Kevin and Heather when I was a bridesmaid for a wedding and knew right then and there that I needed them for the day when I would be the bride. They take the time to get to know you and go over every wedding day detail to make sure it is perfect! They answered every single one of my annoying questions without any trouble or complaints. They are exactly the kind of vendor I needed as I was a very nervous, type A bride. They did our engagement photos which was a blast and the wedding day ran so smoothly with all the chaos going on. I will 100% always contact Kevin and Heather for any photography needs! I really cannot thank them and their team enough for all their hard work and dedication to our day! We love you guys!!

Debbie M.

Married on 04/06/2019

Dynamic Duo

Heather and Kevin were amazing to work with. They brought with them expertise, professionalism and joy. Loved having this husband and wife team for our wedding photographers. They took the worries off of us and created amazing collections of our wedding day.

Mrs B.

Married on 10/21/2018

Highly recommended, highly recommend

Wedding, October 2018. Photographers- We all look at reviews. We ask for others recommendations. When we find a vendor that sounds good, we research and compare. Hopefully we get to meet them right away. That's how it was with ignited's Heather and Kevin and us. First off, they are as nice as can be. Open. Friendly. Kind. Their pricing was good and options reasonable. We really liked them, but we had to do our homework - research and compare. After the first meeting, Heather and Kevin were our standard. The others were okay, or they seemed nice, or well that's a bit different from what Heather had said. "Nothing compares to you" applies here. We had our photographers. Not just for our Engagement session, not just our Wedding day, our everything photographers.
Communication has allows been timely and clear. They are very professional yet incredibly friendly, warm, and down to earth. They are punctual. They are willing to travel. Their ala carte options allow you to choose what's best for you. They are not cheap but are a great value. Their photography portal is amazingly helpful.
We can Highly Recommend ignited Photography of Howell, Mi. There's a good chance your planner, venue, stylist, and bridal store will as well - they are that good.

Elizabeth

Married on 03/10/2018

Ignited photography was everything we could hope for and more for wedding photographers. They went above and beyond making sure all of our photo needs were met and captured every moment during our special day. Not only did they capture everything the pictures are incredible and beautiful! We would not have used any other photographer.

Kristen

Married on 09/16/2017

Awesome husband and wife duo! They were able to fit me in last minute thankfully! They did an excellent job capturing our special day and making us feel comfortable! They are very personable and down to earth! I would absolutely recommend them!

Kailea

Married on 05/13/2017

My husband and I were thrilled to have them capture our wedding day! They went above and beyond to make sure everything was captured! They got every detail I wanted and more. They both took care of my husband and I making sure we were ok the entire time, that we were having fun! They made everything so easy so even dealing with our two large families, we got all our photos done in a good amount of time! They are great people, fantastic communicators during the entire time from the moment we met with them through after the wedding! They know what makes a photo look great!

Rachel

Married on 07/23/2016

Kevin and Heather are amazing!! They go above and beyond to make sure your wedding is phenomenal! They respond quickly and make sure to do any pose requests you have. They are fantastic and I highly recommend them. They were our photographers for both our engagement session and our wedding.

Leslie

Married on 06/25/2016

Booking Ignited for our wedding was the best decision ever. Hands down. They kept everything on schedule and running smooth so we didn't have to worry about a thing. Not only are they incredibly professional and skilled at what they do, they're a blast to spend time with on your wedding day!
Don't even hesitate. Just book them.


Jessica

Married on 06/11/2016

From the moment we met the Autrys we knew we wanted them as our photographers. They made the process so much easier and even recommended other vendors that we used and loved. The day of the wedding, Heather & Kevin went out of their way to make the day run smoothly.. I actually even got to relax and enjoy my wedding thanks to them. Whenever I needed something they were there before I could ask. My family was very impressed with some of the stops they pulled out such as the photo slide show and the drone. We were looking for a deal at first but I wouldn't have traded them for anyone else at any price! They were worth the money and I would hire them again if I went back in time! Thank you for making my wedding day awesome!

Michael

Married on 08/01/2015

Hiring Kevin and Heather to photograph our wedding was the best decision my wife and I made besides saying "YES" on our wedding day. My wife went to a bridal show last Spring and came home said, "You have to meet these photographers that I just met, I love them." Later, she found out she won the grand prize package from another photographer at the show. At that point I was convinced my decision would be to take the deal from the other photographers. Luckily, she convinced me to meet with Kevin and Heather. We met with them at their office, reviewed their work, and quickly learned of their amazing personalities as they learned more about us as a couple including where we met, our interests and wedding visions. We immediately knew that it was a no brainer, and we signed a contract with Ignited Photography. BEST decision ever.
In the past we had both been in many weddings (my wife has stood in 13!!) where the photographers were annoying or they managed to find the right time to take pictures at the worst moment (gnawing on steak). This is definitely not the case with Heather and Kevin.
You also spend a lot of time with your photographers on your wedding day so we feel that it is important that you click with them. Heather and Kevin's personalities allow them to click with anyone. Our friends and family all have very different personalities and they all commented on how awesome our photographers were. We even have several friends that after seeing some of their work are asking about how to book them.
It is also very evident that Heather and Kevin are in love. What better couple to take your wedding pictures and spend the day with than two people who entirely in love each other. They understood the stress associated with our wedding day and found the right times to crack a joke to make us feel at ease. Another helpful thing they did for us was help us with the timeline for our wedding day.

Alyson

Married on 05/31/2015

Hiring Kevin and Heather to photograph our wedding was the best decision! Both my husband and I are nervous in front of the camera and they actually made it fun and relaxing. We had them shoot our engagement photos as well which was great. Not only were the photos amazing, but it gave us a chance to get to know them and by the time the wedding came around it was like they were friends so there was no reason to be nervous.
My husband and I had been to so many weddings where the photographers presence was obtrusive. Kevin and Heather are the ninja photographers. They were never in the way of our guests view or in our face stopping us from enjoying the moment. It all just felt so natural and calm. I have no idea how they got some of the shots they did!
Our photos are creative and interesting. We couldn't be more pleased with the experience we had with ignited photography!

Caitlin

Married on 10/11/2014

Absolutely amazing! We can not thank Kevin and Heather enough for all that they did for our special day! From the moment we met with them we knew they were "the ones"! Kevin and Heather were comforting, encouraging, patient, and extremely talented professionals to work with through the whole process! Most of the other vendors we had selected were also signing their praises and so excited that they got to work with them for our wedding once they found out we had hired them as our photographers.

My husband and I knew we were going to spend a good portion of our budget on pictures, (You will have them forever!) so we went for one of the top packages with Kevin and Heather... Worth every penny!!! We did a Bridal portrait session before the wedding and they worked super fast to get them edited and printed before the wedding which was not far away. They even had an ipad for us at dinner to view a preview of some of the pictures we had taken! All of our guest were blown away! Heather stayed with me while I got ready with my bridesmaids while Kevin went to the church and got some great detail shots. I can't stress enough to anyone how great it was having TWO photographers! They also had an assistant with them the day of the wedding who was super sweet and helpful. We are still getting compliments on how fun and talented they all were.

They made it so easy and fun to get great shots. It was never uncomfortable or awkward shooting with them. They kept it light and quick, which my husband really appreciated! (he's a bit ADHAD ;) )

David

Married on 08/30/2012

As a perspective bride/groom, it's easy to think that all wedding photographers are the same. However, after attending and doing videography for a various weddings, and going through my own, I can tell you this is a common misconception. While the basics of pointing and shooting a camera may seem easier with technology, the need for professionalism in business and excellence in skill still exists. Enter ignited Photography, a husband-wife photography team that stands out from the rest for their superior skills, honest character, and fun personalities.

My wife and I were blessed to have ignited Photography along for our big day. There is wisdom in hiring a photography company that comes with two skilled photographers; as one manned lighting, the other worked with the subjects to get the right tone, a team effort that made for a perfect shot. Yet not only are these two skilled at what they do, they are also two people of quality character who are there on your big day for YOU. I cannot tell you how many times Kevin or Heather confidently smiled as my wife and I stressed over the little details or just the nerves of the moment. ignited Photography was a calm, steady force throughout the events of the day, bringing encouragement and laughter when needed, yet always doing quality work and accomplishing their mission of capturing our special moment.

I really can't recommend these two enough; everything about their work at our wedding; from the pre-ceremony photos, to the way they interacted with our guests/family, to their setting up a table at our reception to show off pictures from earlier in the day(and passing around an iPad for guests to view as well!) was top-notch. If you need any more convincing feel free to contact me directly, or just head over to their blog and see for yourself. Remember, you're not only getting those quality photos to help remember your wedding, but also two people who will be on your side and help enhance your special day.

Elizabeth

Married on 07/10/2010

They were extremely talented in capturing the atmosphere of our wedding in a way that we wanted to remember it by. They also made the process and the day of the wedding easy to work with so that there was no added stress to the experience. We strongly recommend them; their pictures are worth every penny you pay.
Are you interested?
Send a message