Reviews
5.0 out of 5 rating
Quality of service

5 out of 5 rating

Average response time

5 out of 5 rating

Professionalism

5 out of 5 rating

Value

5 out of 5 rating

Flexibility

5 out of 5 rating
100%
Recommended by couples
28 User photos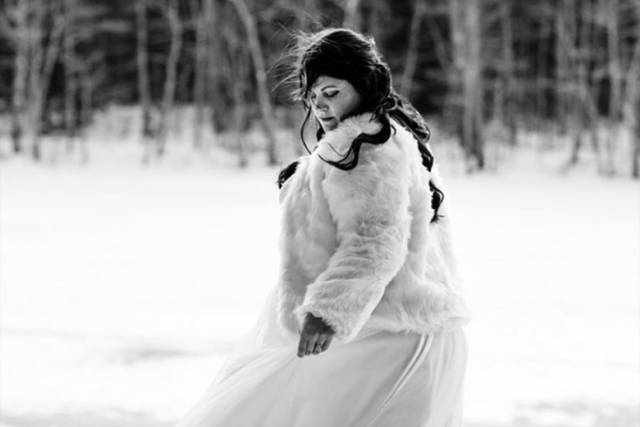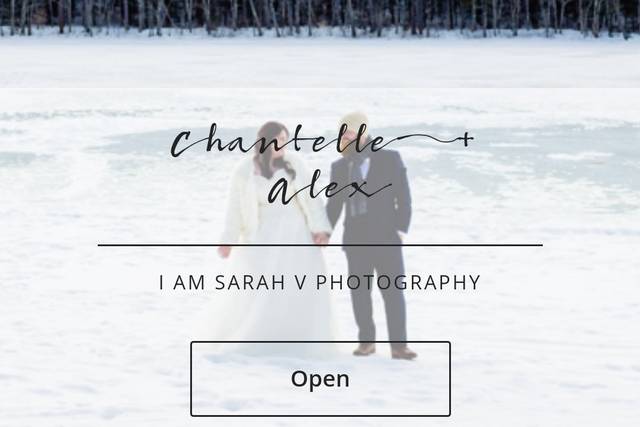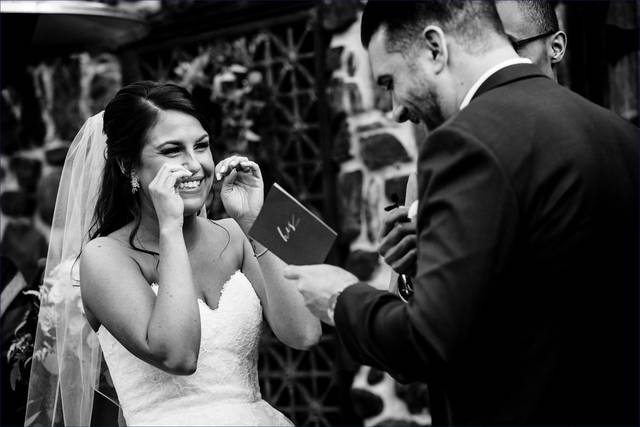 + 24

photos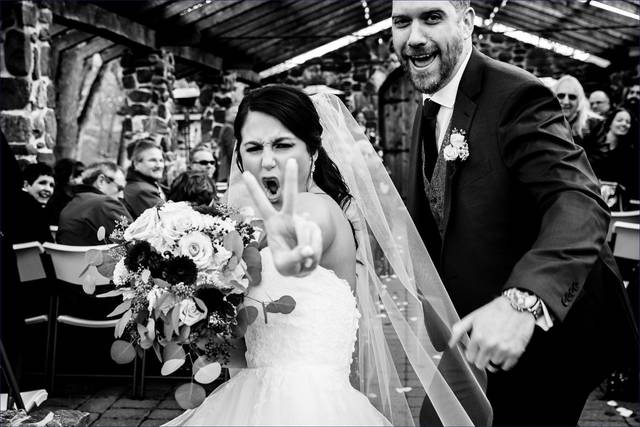 Katie O.

Married on 08/26/2023

Prepare To Be Amazed

It is difficult to put into words how amazing Sarah is at her craft. Sarah is an artist and a storyteller. Sarah has this amazing ability to capture moments of beauty - the ones that you see, and the many that you don't when you are caught up in the chaos of your wedding day. I cried when I saw Sarah's portfolio before hiring her, but I cried even more when I saw the photos from my own wedding. Despite the fact that my wedding day was a somewhat challenging day for me for a number of reasons, Sarah found and captured every single moment of joy that I, in all of the chaos and in all of my feelings of the day, was unable to notice or remember. She showed me the absolute best moments of my day and, despite my feelings of disappointment after my wedding was over, her photos have allowed me to see the day from a completely different perspective. Her photos captured the tears, the laughs, the cheesy dance moves, the side conversations, the embraces - everything. Most importantly, she captured the love I feel for my partner and the love he feels for me. If a picture speaks a thousand words, I'm so beyond grateful that I can look at these photos and remember how happy I was when my husband and I shared quiet moments away from the crowd together, when he saw me in my dress for the first time, when I held on to him when we were dancing our first dance together. The photos express feelings that words alone cannot. Quite simply, the photos show the love that was all around us during our day, and will allow us to remember that love for the rest of our lives. There are not enough stars to give Sarah, both as a photographer and as a human being. If you are lucky enough to have her photograph your wedding, know that you are in the absolute best hands.

Alli S.

Married on 08/06/2023

Beautiful photos from an INCREDIBLE person!

When reaching out to photographers, a few I really liked that were unavailable recommended Sarah and I'm SO GLAD!! Her incredible photography obviously speaks for itself, but she's also a wonderful person.

She made us so comfortable during our engagement shoot - we felt like we got to know her by the end of the session! Then on our wedding day, her calm, quiet presence with such a wonderful addition - she made it so fun to go off and do our photos together. She's extremely organized and structured - other friends told me how much they wished they got the documentation, recommendations, and detail that Sarah provided.

Again, I cannot even put into words how much I love her photography, so if you feel the same way then you should 10000% work with her - she's the absolute best!

Chantelle G.

Married on 02/29/2020

Sarah is fun and takes amazing artistic shots

SARAH V PHOTOGRAPHY gave us the wedding photos of our dreams, with an attention to detail and a personal touch! (unique, beautiful) We wanted an outside wedding in February! People said we were crazy, but we stuck to what we wanted. We loved Sarah's journalistic look on her website. We're so glad we went with Sarah. She is a dream photographer! Our Leap Day micro wedding would not have been the same without her. She came prepared for outdoor photos in winter and boy did she get some amazing shots! I honestly still ouu and aww at all the photos she captured for us. She's down to earth and easy to work with! If you're at all nervous about the photography, Sarah will put you at ease. It was freezing cold outside in the White Mountains of NH and Sarah worked her magic so we got beautiful shots on ice and in the snow! Such a pleasure. Pick Sarah, trust me!

Are you interested?

Send a message

Katelyn D.

Married on 02/21/2020

Perfect, amazing photos!

Sarah exceeded all of our expectations by capturing the most amazing candid shots. She made me feel comfortable and beautiful, and made the planning process so easy! Sarah - we cannot thank you enough for how they turned out!

+ 2

photos

Anastasia U.

Married on 10/01/2019

She made our day! I never been happier to say "yes, i do!"

My wedding was a year ago but I still remember everything vividly. Sarah captured our happiest moments perfectly. We had such a blast with her and we cannot thank her enough for being very patient and accommodating throughout the process.
I love all of the pics - it looks real and artistic!
My family was over the moon to see the final product, especially the B&W pictures.Trust me when I tell you this - Sarah has the ability to release your inner beauty. I don't know how she did it, but boy, I gotta say, having her photographed our sacred day was the best investment I ever made in my life! I never seen myself laughing and smiling so carefree like that before. She let us be our own self throughout the session and goodness, she got an amazing sense of humor! (another reason why I hired her in the first place.) Even my husband, who was sort of skeptical at the beginning, was certainly impressed and kept on wowing every time he sees the pics (yes, he still does one year later.)
Thank you so much, Sarah!


Paula

Married on 08/18/2019

Extraordinarily beautiful photography

My husband & I completely fell in love with Sarah V (and her awesome husband/second shooter Oscar).
First and foremost Sarah's photos are absolutely incredible!!!
So much so, that the photograph she so skillfully captured of us exiting the church in complete wedded bliss - won a gold award in the international wedding photojournalist association contest!
Each and every photo from her was extraordinarily beautiful. She captured every special moment of our day (some that we knew of and some that we didn't even know about but were delighted to see afterwards - ie my family taking shots as I was getting ready).
Most importantly, Sarah came in like a member of our family. She put us at ease immediately and spoke our language of warmth, humor and love right away. I felt like my best friend was behind the camera. Feeling all the bridal pressures to have everything go smoothly while trying to look your best on a minute by minute timeline can be anxiety inducing but Sarah lifted me up, cheered me on and gave me all the good vibes I didn't know I needed.
She and Oscar were an enormous part of the day and we couldn't be happier to have partnered with them on this momentous day in our lives.
We are eternally grateful that Sarah flexed her skills on us and we hope to work with her again on our next celebration.
If you're looking for a photographer who can capture magic in an image, look no further - holla at Sarah V.

Brigita R.

Married on 07/20/2019

Beautiful photos, incredible person!

It was tough at first to fully describe just how awesome Sarah is! I'll start by saying that when my husband and I got engaged, a wedding photographer was one of the first things I looked into. For me, photography was very important because the day goes by quickly, but the photos last forever. When I discovered Sarah's work, my heart skipped a beat. Her photos draw you in and are truly breathtaking! They convey emotion and are more than just photos, but true works of art! I knew right away that I wanted her to photograph my wedding! (They say you always "just know" when you find the perfect dress, but I had this moment with my wedding photographer). I was SO happy when Sarah said she was available on our date. I soon found out that not only is Sarah a talented artist, but also an impressive business owner! She is professional, organized, communicative and reliable. We didn't need a wedding planner because Sarah helped us come up with a wedding timeline that was stress free! She answered all my emails promptly and thoughtfully. I could tell that she really cared that our day suited us perfectly. She was proactive in keeping in touch with us as our day approached. Her organization and transparency really instilled a sense of confidence and brought us peace of mind. Sarah is just as wonderful in person. She is a lovely woman and makes you feel instantly at ease. My fiance and I are shy people and I get easily anxious when photographed. However, Sarah's easygoing and friendly demeanor helped us to open up. Our private photoshoot with just my husband and I was actually my favorite part of our day! After all of her photoshoots with couples, Sarah posts photos and a description of the day in her blog. For almost a year I looked forward to the day where it would be our wedding posted in her blog! It was so worth the wait! Seeing her post made me feel like our day was so special and meaningful. Lastly, but most importantly, our photos were everything I dreamed of and more! They really convey the love and joy we were feeling. I have never felt I looked so happy and beautiful. I am so glad to have these images to cherish and help us relive our day. Hiring Sarah was the one of the best decisions we made when planning our wedding!

+ 2

photos

Jess

Married on 06/22/2019

Don't Look Any Further

I can't even begin to describe how much I loved working with Sarah. She made the day so much fun and so relaxing, we even ran ahead of schedule! Going through our photos I never dreamed our day could have been captured so perfectly. It was such a nice surprise to see some of the details and group shots that I missed but now have the memory of. She captured laughter, tears, smiles, hugs, family reunions, and every aspect that makes a wedding special.

Her blog post alone brought me to tears because we felt just as special to her and Oscar (her second shooter and husband!) as she meant to us. After spending only one day together she will forever be considered a friend. I can't imagine having worked with a better duo than Sarah and Oscar!

I think it's also important to note it's not often you also get someone who is so talented on the creative side but is also extremely skilled in running their business. Sarah responded to any inquires in a timely manner, always gave ample amounts of notice about payment reminders, a professional contract, checking in on what we needed and helping us to completely organize our day of timeline. I owe the day running so smoothly to her. Throughout my entire wedding process I continually said to my husband, she is worth every penny we pay her, and I stand by that now.

This is one impressive woman (but seriously, just go through her portfolio and blog posts and you'll see why) and I hope to anyone reading this review you're so lucky as to get to work with her!

Cynthia M.

Married on 12/18/2018

Dream pictures

I got married in December of 2018 and I didn't think I wanted pictures. I had seen wedding photos before and they were all too posed and too serious. I figured everyone's candid iphone shots would be fine. But my friends and family asked me to consider it because "one nice photo would be good to have." So with a goal of just getting "one nice photo," I did some internet research. I knew when I saw Sarah's page that this was the photographer for me. All the other wedding photos on Sarah's page were so warm and joyful. I wanted a unique and cozy shot like that of my husband and I! Luckily Sarah was available. From my initial contact with her, Sarah was so easy to speak to. She was really helpful as far as working around weird family dynamics and creating a timeline for my wedding day (something I hadn't even considered but proved to be a great idea). Everything was so spelled out, it was easy to see that things were going to be smooth. That all being said, I still had low expectations for my photos because I'm not the most photogenic woman in the world. I was just hoping for "one nice photo." I was totally floored by the photographs Sarah took at our wedding. They are beautiful, yes, but more than that, they really capture a love between my husband and I and the tone of our romantic winter wedding. Looking at these pictures, they are like fantasy pictures. I never thought, in my highest expectations, they would turn out this well. I, who have always mildly judged those with tons of wedding pictures hanging on all their walls, could now not narrow down the number of 8x10 photos that I wanted to hang on my own wall. I love love love these photographs. They bring me right back to the excitement and warmth of that night and the comfort I share with my partner. Sarah was wonderful start to finish and I can't say enough about these pictures. She is an incredible talent and a really kind woman.

Alexandria T.

Married on 10/15/2018

You wanted the best, you got the best.

Sarah captured our non-traditional cemetery wedding PERFECTLY! She encouraged us by giving us fun and sometimes silly direction that helped loosen us up and it resulted in some really special photos that show our personality and love. She has great pricing, a clear and professional contract, and quick turn around...we received our photos very quickly after our ceremony. I highly recommend Sarah for any wedding, be it traditional or off the beaten path...she connects with her couples and really sees their connection and love and the proof is in the lovely photos she captures.

+ 2

photos

Brianna

Married on 09/15/2018

Just WOW...

We LOVED everything about Sarah and Oscar and feel so lucky to have found them! Sarah was a calming presence throughout the entire day and managed to get gorgeous shots while making us feel relaxed and encouraging us to have fun. While we didn't have the chance to meet Sarah in person prior to the wedding, she sent us a few fun questionnaires to get to know my husband and I better. On the big day, we felt like she was just another friend at the wedding (with an insane talent for photography.) Because of this, our photos definitely aren't your average posed wedding photos and instead are more in-the-moment snapshots that help us relive all the emotion, love and joy of the day. While our wedding weather was foggier than anticipated, Sarah improvised and instead of a sunset photo session like we'd planned, Sarah and Oscar set up some cool lighted night shots outside our resort. Sarah delivered the final gallery even sooner than expected and prefaced it with a thoughtful blog post summarizing the big day. Sarah books up fast so don't hesitate to give her a call!!

Heather R.

Married on 08/18/2018

Sarah is so Amazingly Talented!

Sarah climbed over rocks and into the ocean to take the most spectacular pictures we have ever seen - you can literally feel the emotions of our special day through her photos! Her fun and adventurous spirit and infectious laugh made our ceremony & photo shoot even more special.

Ali

Married on 08/04/2018

LOVED Sarah V Photography

I cannot say enough great things about Sarah and her husband, Oscar. Sarah is so organized, professional, thoughtful, kind, funny, and talented. She thinks of everything! And includes super wonderful little touches -- for example, she sent us adorable ceramic mugs 6 months before the wedding, which we now drink coffee out of every day and give us wonderful memories of the planning process. She was always available for communication, had everything organized in the weeks leading up to the wedding, and on wedding day, she and Oscar were true gems. They were fun to be around but also somehow somewhat invisible. I look at the photos now and I think -- how did they get that angle?! I don't even remember them being there! She also asked us important questions about what was important to us to have captured, which I thought was thoughtful. For example, I wasn't all that attached to having photos of my shoes, make-up process, etc -- I wanted more photos of faces and people, and I was so glad she asked me, because I wouldn't have thought to tell her that. There is such great variety in the photos, too -- she somehow was able to capture all of the important people that we wanted photos of. She is a really talented photographer. We loved working with Sarah and Oscar. Thank you both so much!!

Chris

Married on 07/14/2018

Exceeded all expectations

It was great working with Sarah for our wedding and engagement pictures. From the first time we contacted her through the wedding she was nothing but friendly, helpful and supportive. Early on in the process she had a phone call with us to talk about the wedding day and helped us develop out a timeline that would allow enough time for her to get the shots she needed while still moving the day along (this was much appreciated because we had no idea what we were doing!) Leading up to the wedding she stayed in touch to see how we were doing and if we had any questions. The day of the wedding both her and her husband were a joy to work with and helped make our day feel really special. We ended up getting the pictures back quickly and were thrilled with all of them. We wouldn't hesitate to book Sarah again!

Allie

Married on 10/07/2017

Sarah and her husband Oscar were truly wonderful to work with, start to finish, and we ended up with the most amazing and heartfelt images from what was honestly the best day of our lives. Sarah was SO easy to contact, meet (she met with us in her studio and never batted an eye at our 100 questions), book and stay in touch with. She sent us sweet little tips and letters in the mail along our long engagement. When the wedding day got closer, we were able to use her super easy online forms to talk all about our day and what sort of photos we wanted, and Sarah made a very effective and easy day-of timeline that I was able to follow, give to our wedding party, our venue and all our other vendors. At the last minute, we had lots of questions about how flash might affect a family member and Sarah went out of her way to do and present research to us on how she could be accommodating. We received our photos earlier than expected and were blown away at the quality. They truly make us feel like we are reliving our day when we look at them. Thank you again Sarah and Oscar--oh, and thanks for being fun, awesome people who kept us feeling at ease.

Elice

Married on 09/28/2017

Sarah V Photography captured our wedding fantastically with her personal and epic style.

Sarah and her team were an incredible asset to our wedding day in more ways than one. Not only did she capture many special moments, she was almost invisible during the day and kept us at ease with her methods. No one ever thought she was in the way, and a lot of the shots were so candid we were pleasantly surprised with how much she captured. The way the session progressed was completely in line with what we requested and she made sure she got what we had been looking for.

Sage

Married on 09/23/2017

I truly cannot say enough nice things about Sarah and her husband Oscar. My (now!) husband and I absolutely loved working with them. I first met Sarah at our engagement photo shoot last November and I could not wait to see her again during our wedding. She does amazing work and is absolutely fabulous at making someone who hates photos (me) feel comfortable and confident. Not only are they great at what they do but they are amazing humans. They are fun to be around and you don't want them to leave! Sarah and Oscar also did an amazing job at blending in and taking candid shots during the reception - I didn't even feel like I had a camera in my face all night which is exactly what I wanted. I cannot wait to see the final shots but I know they will be perfect.

Christina

Married on 09/16/2017

Detail oriented photographer who will capture the best moments of your special day

My husband and I had a great experience working with Sarah and Oscar. They are very kind and we felt very comfortable having them photograph us on our wedding day. Sarah is very thoughtful and truly wanted to get to know us before the big day. Her work speaks for itself- the moments she shot of us are beautiful and I was so happy to share them with my family and friends. I would recommend her to anyone looking for a photographer!

Ashley

Married on 08/26/2017

My husband and I had a clear vision for how we wanted our wedding photos to look – candid, full of color and light, and capturing our family and friends in a unique way. When we found Sarah's website, we knew we had to have her and we were so lucky that she was available for our August wedding. We were excited after speaking with Sarah because not only were her photos beautiful, but she was super down to earth and friendly. She was genuinely interested in us as a couple and learning about our wedding plans. She made the planning process fun and stress free, checking in often, answering any questions that came up, and sending us thoughtful notes in the mail.

When Sarah and Oscar showed up on our wedding day, I felt like I had known them forever. They were so calm, super flexible, and put me at ease. Sarah had a timeline that we had worked out, which as a crazy planner I loved, but she also allowed for spontaneous photos and the expected running behind of schedules. Honestly, we had a blast with Sarah and Oscar. They made the whole experience so fun. Being in front of a camera isn't the most natural thing but they did everything to make it enjoyable. They found the most awesome locations on the property to take photos. Our wedding pictures 100% capture my husband and I and all of our family and friends. Sarah and Oscar did an incredible job and we couldn't be happier with the photos that we have to look back on. I have a lot of friends who say they got a handful of great photos from their wedding but we have hundreds! There is no one better!


Tara

Married on 05/06/2017

Sarah was such a wonderful part of our wedding experience! From the pre-wedding phone conversations to the day-of photo session, Sarah made us feel comfortable and relaxed, which ended in amazing photographs of our day. She braved the rain and wind as a photojournalist would but has the eye of an artist and captured the wonderful stormy, foggy, bruminous day we had for our elopment. We HIGHLY recommend Sarah for any of your special event photography.

Jacqueline

Married on 10/21/2016

Sarah was seriously incredible! She was always quick to respond and was so warm and funny from the first phone call. She was so flexible and didn't seem phased by my hectic, ever-changing wedding schedule. She took great photos that really captured the feeling and energy of the day. Nothing was too posed or forced, she really took the time to understand what we were looking for and the vibe we wanted. Now I just have to find an excuse to work with her again!

Pam

Married on 10/09/2016

Safe to say my husband and I were more excited to see Sarah on our wedding day than to see each other. From the very first conversation, she swept my husband away with her philosophy on capture "your first official day as a family of two!" I found myself emailing her just to chat sometimes. She seamlessly integrated into our day, capturing the absolute best moments, not just of us, but of our guests having the best time. Our family and friends were blown away by the pictures. She used the best of our changing weather to create amazing backdrops for us, offering a lot of variety. She was quick on her feet, and willing to get down (like, in a stream, under a bridge down) and dirty whenever the inspiration struck. I've had strangers ask me for a link to our feature on her wedding blog because they "heard about those amazing wedding pictures!" We are in love with our photos, and with Sarah and Oscar.

Andrea

Married on 10/01/2016

Sarah and her husband Oscar are the sweetest, most talented photographers!! We worked with them for our wedding day this past October and we could not have been happier with them! Sarah responds soo quickly to emails, is very prompt, and made us feel more than comfortable. We aren't really big photo people so to say that we felt more than comfortable having our picture taken again and again, really is saying a lot, trust me!! :) Our guests loved them and we're still getting asked for their contact info to this day! We highly recommend them, from the bottom of our hearts!!

Brianna

Married on 09/10/2016

We LOVED working with Sarah. She was just amazing, from planning up through the wedding day and beyond, we're so glad that she was a part of it! We live out of state, so we didn't meet Sarah (and Oscar) until the wedding day, yet she still managed to make us feel like she really cared about how our planning was going, and like she was as excited for our wedding as we were. She was very quick to respond whenever we did have questions (including questions unrelated to photography - she gave me an awesome hair salon recommendation for my bridal-do!), and would reach out to touch base before we even realized we did have questions.
We were pleasantly surprised when our photos were ready even earlier than we'd expected, and to say they're stunning is an understatement. Her blog post with some early photos made us (and our friends and family) laugh and cry; when the full gallery was ready, more laughter, more happy tears. The formal shots are amazing, I don't know how we're going to choose which ones to display. Looking through the reception photos made us so happy -- seeing all of our loved ones having so much fun -- everything goes by so quickly that you miss so much, and we were able to experience even more through the photos. Whether they're superhuman or trained ninjas, I don't know, but some of the pictures make me wonder how they managed to be everywhere at once, or how they (apparently) were right next to me and I didn't even know it, but they captured so many amazing moments!!

Brean

Married on 09/04/2016

I AM SARAH V Photography captured our day in the most beautiful way and I would recommend her to any bride or groom! She came recommended to us by another photographer (which is saying a lot already!) and from our first contact with her all the way through the planning process to our actual wedding day, working with her was such a joy. Sarah is crazy talented, professional, thoughtful and so helpful. She truly prioritized getting to know me and my now husband to make sure that she'd be a good match as our photographer, and to be sure she got the shots that really captured who we are as a couple and what we wanted our wedding day to feel like. Her professionalism and organizing everything from our timeline, to the different settings we wanted for pictures, and the various groups of people we wanted formal group pictures with, kept the day moving flawlessly. In the end, Sarah and Oscar gave us (and our families) breathtaking, intimate photos to look back on and remember our day. We are so happy we made the decision to work with her and can't recommend her enough!
Are you interested?
Send a message