70 Reviews
Recommended by 92% of couples
Quality of service

4.6 out of 5 rating

Average response time

4.6 out of 5 rating

Professionalism

4.7 out of 5 rating

Value

4.5 out of 5 rating

Flexibility

4.6 out of 5 rating
18 User photos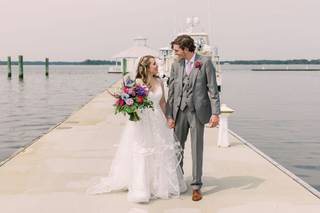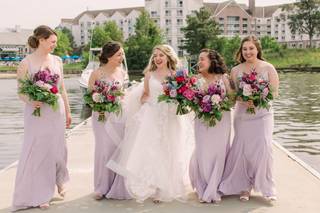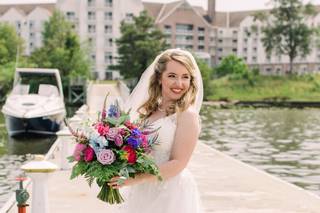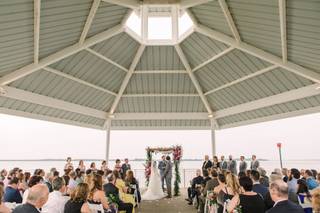 + 14

photos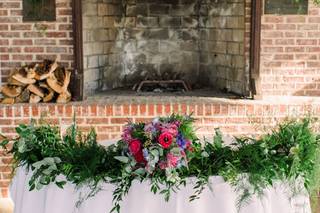 Julie D.

Married on 05/22/2021

The Hyatt is Amazing!

We had our wedding at the Hyatt this past May, and I can't speak enough at how amazing it was! We originally worked with Kate who worked with us on a date and made sure we had everything we wanted. Then we worked with Sarah on all of the details leading up to the wedding. All of our questions were answered in a timely manner and when we arrived at the Hyatt a few days leading up to the wedding and the whole weekend they treated us so great, despite there being another wedding that weekend. This venue is beautiful, the food is amazing, and you can't beat getting married on the water! I'm so glad we chose the Hyatt as our venue!

+ 4

photos

Ashley T.

Married on 12/05/2020

Best Day Ever

I cannot say enough good things about the Hyatt. I initially worked with Kate to get the contract written up, but mainly worked with Sarah leading up to the wedding.

Planning a wedding is stressful enough without a global pandemic. Sarah answered any and all questions I had leading up to the event and kept me up to date with every press conference from the governor. As the day got closer and numbers were beginning to spike again we talked through suggestions to keep everyone safe. All of our tables were six feet apart and all of our guests told us how safe they felt during the entire event. All of our guests raved about how beautiful the ceremony and reception was as well as how great their guest rooms were. I could not have asked for a more perfect day!

Hyatt Regency Chesapeake Bay Golf Resort, Spa & Marina's reply:

Thank you Ashley! We look forward to welcoming you back to the hotel any time! Reach out to one of us to let us know if we can assist with reservations!
Happy New Year,
Kate

Lori

Married on 10/03/2020

Stunning Venue!!

We had an AMAZING experience with the Hyatt Regency at Chesapeake Bay. We worked with Kate originally and then just with Sarah leading up to the wedding. They were both great!
Sarah was timely, responsive and had great attention to detail. Planning a wedding out of state can be stressful and we were in good hands with Sarah in control. She made everything seamless from beginning to end!
Throughout the wedding weekend, all of the staff were extraordinary. They treated our family great. We really had exceptional service all weekend long!
The food was beyond amazing and it's the most gorgeous location right on the water! I HIGHLY recommend having your wedding at the Hyatt. You won't regret it! We can't wait to go back!!!


Are you interested?

Send a message

Nora S.

Married on 08/08/2020

Great Venue

I can't say enough good things about the Hyatt. Planning a wedding is stressful enough without planning it during a pandemic. Sarah and Kate were our wedding coordinators and went above and beyond making our big day happen!! They were flexible and always in contact with us coordinating. They had several suggestions on how to pull off a safe and successful event. All our guests felt like they could put the stress of the pandemic on pause for a second and relax safely. They had several fun socially distant activities. We could not had the wedding we had planned without the Hyatt's expertise, caring, and flexibility.

Carissa

Married on 10/14/2017

Hilary was beyond accommodating! From our nearly last minute plans to get married ,guiding us step by step the day of, making sure our decorations from the ceremony made it back to our room and even having some snacks and drinks for us in our room when we got back. We were so pleased with the service that we are planning an anniversary stay there. Thank you Hilary!
The Griffiths

Erin

Married on 09/22/2017

Overall I had a wonderful experience with the Hyatt at Chesapeake Bay. I originally reached out using a wedding website and was quickly provided information by Kate Hopkins at the Hyatt. She sent me a general outline of the pricing and we went back and forth with emails until our visit to the actual location. When we arrived we were greeted by Hilary Jones & mimosas - not a bad way to start :) We were taken around the Hyatt by Kate and she answered our MANY questions. After lots of emails back and forth, we were excited to sign the contract and start planing our wedding to be at the Hyatt!!

We had a spectacular tasting with Kate and staff members. They treated us like Gold as they brought us our favorite drinks and our tasting choices! We went over all wedding details with Kate while eating the amazing food! This was a perfect start to our planning.

Shortly after our tasting we started working with the wonderful Hilary Jones. Her responsiveness and attention to detail really made us feel confident we would have everything we need and our wedding would go as planned. All emails and calls leading up to the day were so helpful and clear. She really made everything seamless and I'm so happy we had her help!

Once we arrived for our wedding weekend, we were warmly greeted by the team members. The valet, concierge, front desk members and serving staff were all exceptional and treated us like Royalty. All weekend long we had wonder service!

I highly recommend having your wedding at the Hyatt. It's a gorgeous location and all staff members really made it extra special.

Matt

Married on 05/27/2017

The Hyatt Regency has been where my bride and I spent many anniversaries and where we got engaged, so it came up as a potential wedding venue very early in our planning process. We were initially nervous that it would be out of our price range, but the team at the Hyatt worked with us right away to make our dream wedding a reality and I couldn't be more happy that it worked out!

Working with Molly Taylor and her team was certainly a key aspect to us having an event that went so well and blew away our expectations. We could always call or email and discuss changes, thoughts, questions, or anything else. The wedding packages were super customizable to whatever it is you wanted, and Molly was amazing at guiding us through that process and giving honest feedback about our thoughts and ideas.

Once the wedding weekend actually arrived, it truly felt like we had a whole team at our disposal to assist us with anything we needed and made us feel like rockstars and the most important people there-- even though we knew there were other weddings happening that weekend (which did not take away anything at all, we barely even saw signs of other weddings, which again let us keep feeling special!). Through last minute changes and even rain that started part of the way through our ceremony (which Molly and the team at the Hyatt heroically and memorably sped into action about, with umbrellas appearing out of nowhere for the bridal party and our guests!), it felt like everything went so smoothly.

Everything set up for us was done so beautifully and seamlessly, and I'm so thrilled we were able to have our wedding at the Hyatt Regency. Our guests were able to make use of all their great facilities and it was just such a memorable weekend. Thank you to Molly and everyone else at the Hyatt for our dream wedding-- we can't wait to continue to come back for years and years to come to relive the amazing time we had.

Kaitlin

Married on 11/26/2016

The venue is beautiful and the staff is amazing. We had a flawless wedding thanks to the Hyatt! They were amazing from start to finish!

Kristinae

Married on 11/12/2016

Choose the Hyatt Chesapeake for your wedding! The staff is professional & dedicated to making your day amazing! I felt like a VIP the entire time I was on site! Molly Taylor is the epitome of professionalism & respect. She was always available and extremely kind in all dealings with my wedding plans. I would choose the Hyatt Chesapeake again in a heartbeat!- it was a beautiful venue!

Hyatt Regency Chesapeake Bay Golf Resort, Spa & Marina's reply:

Glad to hear you felt so special at our resort. It was our pleasure to help you plan such a magical day. Cheers to many years of happiness!!

Rosemarie

Married on 10/21/2016

Hilary was wonderful to plan our event with, the staff was excellent and the ceremony venue on the water is gorgeous in our photos!

Hyatt Regency Chesapeake Bay Golf Resort, Spa & Marina's reply:

Thank You for the review. We were happy to host your special day and look forward to hopefully many return visits.

Linda

Married on 09/24/2016

The Hyatt was the perfect venue for our late September wedding. Molly Taylor, our coordinator, was a dream to work with and helped make sure that everything was the way we wanted it from our first meeting last fall up through our farewell breakfast the day after the ceremony. Her expertise was invaluable and she was on top of everything from start to finish. We can't thank her enough for making our day everything we hoped for!

Our guests loved the property, the amenities, and the location out on the Eastern shore, and the banquets staff, especially Tierra during our reception, went above and beyond to make sure our three events ran smoothly. The hotel staff were also extremely helpful with any requests, including providing us a space on short notice to stuff welcome bags. Anyone looking for a great Maryland shore venue need look no further than the Hyatt!

Emily

Married on 09/23/2016

Molly was very knowledgeable and a pleasure to work with. She made sure everything was taken care of prior to the wedding and the day of. The staff was great throughout the process and wedding. We couldn't of asked for a better coordinator or venue. The food and service during the reception was top notch. All of our guests were very complimentary of the wedding, hotel, and service. I would recommend the Hyatt to anyone!

Hyatt Regency Chesapeake Bay Golf Resort, Spa & Marina's reply:

We more than appreciate the review and could not be more than happier to host your special day. Keep in touch. Cheers!

Carissa

Married on 07/01/2016

Where to start! We knew that planning a wedding from thousands of miles away was no small task, but as soon as we talked to Molly Taylor on the phone the first time we knew this was the place and we knew she could get everything done exactly how we had envisioned. She and her team were an absolute blast to work with, and things couldn't have turned out any better. Every interaction was extremely professional and the Hyatt provided quality customer service. Molly truly went above and beyond to ensure that everything was perfect! The food was absolutely amazing, ballroom was decorated perfectly, and our friends and family keep complimenting that we've set the bar for future weddings to come. Thank you for seriously the best day ever!!! For anyone looking to get married on the Eastern Shore, this is your venue and she's your girl! Cheers, Carissa and Robert

Hyatt Regency Chesapeake Bay Golf Resort, Spa & Marina's reply:

Congratulations on your recent wedding. The review is more than appreciated and will be sure to share it with all members of our Events and Banquet Staff. We look forward to keeping in touch.

Giuliana

Married on 05/21/2016

We were married on May 21, 2016 and we couldn't have asked for a more perfect wedding! The Hyatt Regency Chesapeake Bay is an exquisite and exceptional place to have the perfect wedding! We were scheduled to have our ceremony at Breakwater and it rained; or, as I like to believe, my dad was sending lots of tears from Heaven. We were fortunate enough to have the opportunity to have our ceremony at Michener's Library, and it was a beautiful alternative to the outdoor venue. Molly Taylor was our event coordinator and we couldn't have asked for a more amazing person!! Molly and her team made the day so absolutely perfect...a day that we will never forget. She was extremely professional yet so fun and so easy to work with, she was very responsive, she was flexible and patient, and she truly cared. She went above and beyond. She was there throughout the entire process and ensured that her team was exceeding our expectations. She ensured that everything was well organized and ran smoothly. Our guests have given us countless comments on how wonderful the wedding was...everything from the resort to the amazing food to the professional staff to the gorgeous ceremony and reception sites. We will never forget our experience and our special day...the Hyatt exceeded our expectations and we are very appreciative to Molly and her team and everyone else who contributed to making our dream come true! Giuliana and Keith

Hyatt Regency Chesapeake Bay Golf Resort, Spa & Marina's reply:

Giuliana and Keith, we wish you many more years of happiness and were honored to host your special day. Thank You for the kind words about our Event Manager, Molly. Cheers!!

Danielle

Married on 09/27/2015

Molly Taylor was the best to work with!!! She understood how we wanted to make our day special and she made it happen. She was flexible with food, beverage, room options, etc to get us the value we wanted for our wedding. The Hyatt is absolutely beautiful and they are professionals at planning and hosting events. Would highly recommend this place and working with Molly.

Hyatt Regency Chesapeake Bay Golf Resort, Spa & Marina's reply:

We appreciate the positive review Danielle. Please know these comments will be shared with Molly and our resort team. Cheers!

Stephanie

Married on 09/25/2015

We had our wedding at the Hyatt in Cambridge, MD and were blown away by the overall experience. The venue itself was exactly what we were looking for in terms of food, atmosphere, scenery and overall experience. My husband and I cannot compliment the Hyatt enough! Our wedding was absolutely PERFECT, can't thank all the staff enough that were involved in making our day so special! Our wedding was in late September 2015 – ceremony was supposed to take place in the breakwater pavilion, but it was a bit windy and the water was splashing everywhere. Our AMAZING wedding planner/coordinator, Molly and my husband quickly came up with a backup location to have the ceremony in front of the infinity pool…..it was perfect. Our cocktail hour half inside and half outside of the breakwater ballroom and our reception in the Breakwater ballroom. Everything was SO beautiful! Molly was awesome! She handled everything with such professionalism, always responded to my million emails right away, and never had to worry about a single thing! I do have to compliment the entire staff at the Hyatt though, every time we went there during the planning process we always felt so welcomed and felt like we were right at home and knew everyone! Our wedding day went so smoothly, and everyone that came couldn't stop complimenting us! We had quite a few guests tell us it was one of the best weddings they've been to, and although I'm sure that is what you're supposed to say to any bride and groom, I truly felt like our wedding was one of a kind and all of our guests has an amazing time! Food was amazing too! My husband and I knew we wanted to get married by the water with a little bit of beach, choosing the Hyatt was definitely one of the best decisions we made - we would HIGHLY recommend you having your wedding here if you want to have the perfect wedding day! To the entire staff at the Hyatt, THANK YOU! -Mr. & Mrs. O'Donnell

Susan

Married on 09/06/2015

Today is our daughter and son-in-law's 4 month anniversary! Our friends and family still comment on their wedding - from the spectacular ceremony setting, the ambiance of the cocktail and dinner receptions, excellence of food quality - and amazing service throughout! Our wedding coordination, Manda Lawson, was available every step of the way - including making last minute adjustments on Stephanie and Luke's wedding day! The entire staff made the bride and groom feel so special throughout their stay. Our out of town guests were also thrilled with the convenience of their accommodations and the variety of activities on property. A perfect 10!!

Hyatt Regency Chesapeake Bay Golf Resort, Spa & Marina's reply:

Happy 4th Anniversary to Stephanie and Luke. Thank You for the kind remarks and we will be sure to share this with Manda. Keep in touch.

We had our wedding at the Hyatt this summer and could not have been happier with the location, service and overall outcome. Manda and her staff were extremely accommodating and helpful. Numerous times we changed cocktail hour location, ceremony times, reservations, etc. and Manda took everything in stride. She could not have been more helpful the day of, and leading up to the wedding. We would highly recommend Manda and her team. The venue is gorgeous and the staff was extremely friendly and helpful.

Thank you Manda and team!

Evan & Liz



Hyatt Regency Chesapeake Bay Golf Resort, Spa & Marina's reply:

Thank You Evan and Liz for the glowing review on Manda and our property. We wish you many years of happiness and hope to see you at the resort for a return visit.

Mother T.

Married on 07/02/2015

Rush to book this hotel!!! The professionals are excellent; the venue is excellent; the accommodations are excellent!! Everyone we dealt with was willing to do anything and everything above the call of duty to make the bride and groom happy! We had a whole Fourth of July weekend of festivities and all of our guests were beyond thrilled!! The wedding exceeded our wildest expectations and our expectations were very high!!! And might I add from engagement to wedding was four months; Kate Hopkins and the entire Hyatt staff worked with us to make everything seamless. Their attitude was yes yes yes!! Could not ask for more!!!

Hyatt Regency Chesapeake Bay Golf Resort, Spa & Marina's reply:

Thank You for the review and look forward to celebrating many more anniversaries for the happy couple.

Donna

Married on 06/27/2015

Our wedding needed to be moved indoors due to inclement weather. The staff did an exceptional job working with the florist to create a beautiful atmosphere for the wedding ceremony.

Hyatt Regency Chesapeake Bay Golf Resort, Spa & Marina's reply:

Thank You for the review. We are so glad we made everything work indoors with the inclemate weather. Cheers to your new life as Mr. and Mrs.

Amanda

Married on 05/30/2015

My husband and I got married at the Hyatt in Cambridge on May 30, 2015. Our wedding was nothing short of incredible. We worked with Kate Hopkins and she truly did an amazing job making sure everything was done just the way we planned. From start to finish she made sure that everything was perfect. Ceremony, cocktail party and reception all went flawlessly. Food was excellent and staff was first class. We couldn't have been happier about our choice. All of our guest raved that it was the best wedding they have ever attended. If your looking for a place on the water to get married I highly suggest the Hyatt, it is worth every penny! -Amanda

Hyatt Regency Chesapeake Bay Golf Resort, Spa & Marina's reply:

We appreciate the opportunity to host your wedding at our resort and will be sure to share the kind remarks with Kate. Cheers!

Maggie

Married on 05/02/2015

When you have such a wonderful wedding thanks in part to an amazing wedding coordinator in the Hyatt's Kate Hopkins, it's hard to sum up your experience in words. We fell in love with the Hyatt as soon as we saw the gorgeous view of the river from the lobby. We wanted a waterfront wedding at a dog-friendly venue, and the Hyatt literally checked every box. We were already impressed with Kate before our visit -- she is responsive, experienced, informative and has a great sense of humor. Throughout the process, she had quick, clear answer to all of our questions, made everything streamlined and smooth...and fun with laughter. We felt genuinely embraced by Kate and every Hyatt staff member. This was especially important for us as a lesbian, interracial couple since we do not always receive positive or equal treatment. Many of our wedding guests are members of the LGBTQ community and/or in interracial relationships, so it was important to us that our venue be an inclusive place where everyone would feel comfortable and free to be themselves.

Other must-have features:
- Most venues only offer one bridal suite on-site. Kate made arrangements for us to both have a suite the morning of the wedding.
- One-stop shopping -- and Kate making everything happen both before the wedding and as a day-of-coordinator -- was a huge benefit. Knowing that anything related to the venue (food, beverage, lodging, shuttle transportation for guests, etc.) would be handled by Kate or another member of the staff was a major relief. She even helped us work with the chef to have chocolate-covered strawberries assembled into the shape of a croquembouche, the traditional French wedding cake.
- Our dogs were allowed everywhere on property except the restaurants and pool area.
- The catering menus offered flexible pricing allowing us to add the items we cared about and remove the things we didn't.
- The Sago Spa & Salon made it easy for the wedding party to get ready on-site.


+ 2

photos

Nehal

Married on 04/18/2015

I recently had my wedding at the Hyatt Regency Chesapeake Bay and it was perfect (as perfect as one's wedding could be). Please note that I had an Indian Wedding with about 200 guests in attendance. The resort can host larger and smaller weddings.

From the moment I contacted them to the Sunday brunch after the wedding, they were as helpful as helpful could be.

I worked with Molly Taylor and she had the patience of a saint. My family can be loud and annoying and embarrassing demanding, but she kept her cool and dealt with their requests at all times. She never got upset with my emails full of random questions and requests and on the wedding day, was there every step of the way. She gave me the freedom to relax while taking care of any issues that went on through out the whole day.

The resort itself is also amazing. The staff there worked tirelessly to ensure we all had everything we needed for the weekend and any issues that arose, they were on top of it. The valet crew was kind and amazing. The front desk / check in were fun and worked hard to ensure people got their rooms on a timely fashion. When keys didn't work, they did their best to fix the problem asap.

For other brides, if you want a beautiful water front location and can afford it (it is on the pricier side), definitely look into this resort as your choice. They are accommodating on every side and you will never feel like you are missing something or aren't getting anywhere. Indian brides, this place can do it all for you! They have great indian food and work with vendors who understand how to host an indian wedding.



Hyatt Regency Chesapeake Bay Golf Resort, Spa & Marina's reply:

Your sincere review is very much appreciated. Molly was more than happy to work with you glad to hear you had such a wonderful experience. Please be sure to keep in touch as you are now a part of the Hyatt Family. :) We wish you many years of love and happiness.

Michelle

Married on 10/11/2014

Oh My GOSH! The Hyatt Regency Chesapeake Bay is by far the most outstanding venue for a wedding, rehearsal dinner and reception. The Service is TRULY IMPECCABLE and I just wish I could relive my wedding day there over and over and over because of it.

Words cannot describe how perfect my wedding day was and it honestly has a lot to do with Molly Taylor and Amanda Lawson's help, service and accommodating support the ENTIRE weekend. From the beginning, walking into our room with all of our favorite drinks and food, and one of our engagement pictures framed- it literally was so special, and that was only Thursday night! To the end, when I had to say goodbye to them, I almost cried when I knew I wasn't going to see them again!

Molly & Manda both knew I was curious how the weekend was going to go with another wedding the same day, and just as they reassured me, I didn't even notice there was another wedding. Molly kept surprising me with things here and there that really made my wedding day that much more spectacular and it's those little things that really mean the most!! Manda & Molly are truly incredible assets to the Hyatt Regency and I only hope all brides can have these two as their catering/sales managers because they will make you all so happy!

It's truly people at the Hyatt like Manda & Molly that can make or break your wedding day-- and they made it memorable, fun and over the top for us as they will do for you!!

Michelle & Paul Carney :)


Hyatt Regency Chesapeake Bay Golf Resort, Spa & Marina's reply:

Thank You so much for sharing Michelle. It was a privilege to host your special day at Hyatt Regency Chesapeake Bay Golf Resort, Spa and Marina. We look forward to many more visits for anniversarys. :)

We actually stumbled upon this property but selecting the Hyatt Regency Chesapeake was one of our best decisions! Kate was the best person to work with and thanks to her, our wedding was the absolute best.

Hyatt Regency Chesapeake Bay Golf Resort, Spa & Marina's reply:

Thank You so much for the kind feedback. We hope to see you back for an anniversary or two.
Are you interested?
Send a message