330 Reviews
Recommended by 97% of couples
Quality of service

4.8 out of 5 rating

Average response time

4.7 out of 5 rating

Professionalism

4.8 out of 5 rating

Value

4.8 out of 5 rating

Flexibility

4.9 out of 5 rating
57 User photos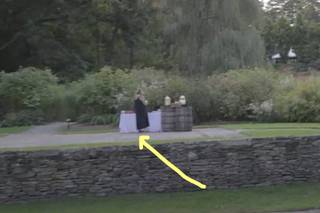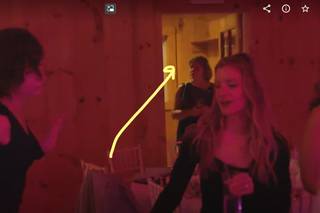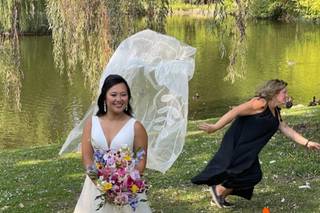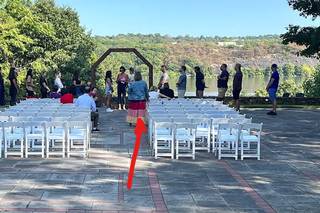 + 53

photos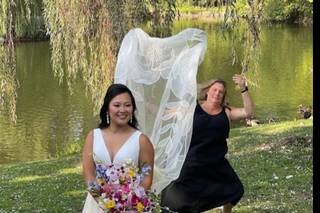 Katie

Married on 05/27/2023

Fantastic experience, couldn't have planned our wedding without Sandra!

We hired Sandra O'Connell through Hudson Valley Ceremonies as our wedding coordinator. A coordinator was not originally in our budget but as we started planning, I quickly realized that I was out of my depth and couldn't do this alone. I am SO glad we made room in our budget and hired Sandra. Sandra was phenomenal and went above and beyond what I would expect from a "day of coordinator". Sandra helped us find vendors, reached out for quotes, helped answer all of our random questions about wedding planning, connected with all of our vendors, made our wedding timeline, and made sure everything ran smoothly on the day. I'm an anxious person and Sandra (and her assistant Mary) made me feel relaxed and totally at ease all day. I knew that if any issues came up, they would be on top of it. They made sure everyone and everything was in the right place at the right time, distributed all our vendors' tips (and helped us figure out how much to tip them!), and even cleaned up at the end of the night and made sure all of our belongings got back to us.

Sandra and Mary were on site for an almost 12 hour day. They went above and beyond and I'm so grateful for their help in making our day perfect! I cannot recommend Sandra enough.

Hannah W.

Married on 09/24/2022

Great experience with Sage!

We hired Sage from Hudson Valley Ceremonies to be our month-of coordinator and she was a lifesaver! She helped us organize our day-of timeline and was invaluable day-of when it came to setting up and packing up all of our decor and details. She was great inatkeeping the day running smoothly. I would hire her again in a heartbeat—definitely would recommend her for your coordination needs!

Stephanie

Married on 09/17/2022

Reverend Stuart Chernoff is the best!!

We went through Hudson Valley Ceremonies to hire our officiant, Reverend Stuart. Reverend Stuart Chernoff is incredible. My husband and I first saw him officiate one of our friend's backyard wedding and he is absolutely unforgettable. I found myself sobbing at how beautiful his ceremony was. We knew after watching him once that we NEEDED Stuart to marry us!!! Stuart truly has a special talent at balancing beautiful heartfelt words that will make almost all of your guests tear up and making your guests smile with his light humor at the same time. We wanted a ceremony with meaning but also something short and sweet, and this is exactly what he gave us. Our friends were even mentioning that they were going to be asking us for his contact info when it was time for them to start planning their own weddings. My husband and I are so incredibly lucky to have found Stuart and have him marry us!! Truly an experience that we will always be eternally grateful for. Plus, the fedora he wears at every ceremony, is AWESOME. Thank you so much Stuart for helping to make our wedding day PERFECT!

Are you interested?

Send a message

Amy Z.

Married on 08/20/2022

FRONT-SAGE NEWS: Weddings get better with Sage

When we hired Sage, we didn't expect the relationship to amount to anything more than 'please get us McDonalds at 2am' and boy were we so wrong. My husband has even stated to this day that Sage was like a second mother to us. It's been difficult to write this review because it's hard to describe into words how valuable it is to hire Sage. She handled all the intangibles. You don't realize you need someone like her and we are beyond grateful to have had her for our special day. Our venue was vast and to walk from one end to another could take upwards of 20 minutes. Somehow it felt like Sage was in multiple places at once. She hopped from the groom's getting ready house, to the bride's, back to the groom's MULTIPLE times because we just weren't organized with little things like, the tips, pocket square etc. I do NOT know how she coordinated this but she is an EXCELLENT cue-er of music for walking down the aisle during the ceremony. We were behind the bushes with Sage and she timed everything SO well without even seeing us walk down. How did she do that? For the rehearsal she was LOUD AND IN CHARGE – and wrangled the hooligans (groomsmen). I believe that if you give her instructions and show her your vision, she will execute. You didn't need to tell her twice. She is honest and you are able to trust her with anything, including money. We entrusted her with our wad of cash for tips, and she easily delivered them to us on the dance floor of our reception (and she gave back the leftover, which was substantial). My bridesmaids, who have had weddings of their own, even stated that Sage was by FAR better than their wedding planners. She was on top of everything, accommodating, sweet, and supportive. Aside from her just being an excellent day of coordinator, Sage just was ALWAYS there. Also, she's actually really cool – you'll want to hang out with her for a full day. This is the part that I don't think you can compare with anyone else. She's the best mom-anger and we miss her and think about her often. Such an easy choice – hire this woman!

+ 7

photos

Sneha B.

Married on 08/13/2022

Wonderful Team!

We couldn't have planned and executed the wedding that we had without Jeanne and Kristine's support and guidance. They were incredibly supportive throughout the process and made us feel grounded and heard. Although we hired Jeanne and Kristine for partial wedding planning, they went above and beyond: answering all of our questions, being responsive, and maintaining flexibility as we shaped our vision. Any couple would be lucky to work with this dynamic duo!

Kristi P.

Married on 06/25/2022

Wedding Coordinator

We had the pleasure of working with Victoria Lowe for our wedding and we were BLOWN AWAY. Tori is so kind and thoughtful. She never made me feel crazy about my ideas or about my feelings during those moments when I really needed someone to talk to. Throughout the entire planning process until the last second of our wedding day, we felt her support. Her diligence and organization was much needed and she made the whole experience feel like a breeze. During our wedding day, my husband and I couldn't stop talking about how great Tori was and how lucky we were to have her there with us to make sure everything ran smoothly. I could go on and on but I will just end with saying if you're hesitant about hiring a coordinator, do not give it another second of thought and DO IT. It was the best decision we made.

Michelle S.

Married on 06/11/2022

Excellent for Hiring as wedding day Coordinator

We were very lucky to have Sandra as our Wedding Planner/Day of Coordinator. We had a perfect wedding day that was worry free & moved along smoothly. Sandra is a calm, patient, professional, reliable & upbeat person.

Firstly, it was very helpful for Sandra to join us on our final venue walkthrough to see the venue layout. Also, Sandra devoted several hours on the phone kindly listening to me, a nervous bride.

The day of our wedding, Sandra and her fab assistant arrived early to meet me so she could collect my decorations & ceremony items and set them up.

Sandra was always checking in on me, my groom, & bridal party. She was there for us during our ceremony, reception, cocktail hour, dinner & dance party. (I can't imagine how many times she ran up & down the Historic venue's stairs to be certain we had everything we needed). In addition she took on responsibility of making certain that the bridal party and vendors followed our timeline. (She had all of family in place for the wedding procession, our 1st dance, family photos, cake cutting, ect..)

Sandra is extremely trustworthy. She coordinated the details of the day with our vendors & she made the remaining balance payments as per our instructions. Also, we requested & entrusted Sandra to collect all our gifts.

At the end of the night, Sandra delegated the packing up of all the items we needed to get home, something I was too exhausted to deal with! Thank you, Sandra for everything!


Rebecca F.

Married on 06/04/2022

July wedding at Basilica with HVC

We got married at Basilica Hudson in July with the help and guidance of Amanda O'Leary from HVC! I felt so incredibly supported and heard throughout the whole process of planning. Amanda was truly a delight to work with. She was available always to speak with me, or my parents, and to all our vendors. Amanda had great connections with SO many vendors in the Hudson area, which made it really easy for us to make decisions within our price range. Amanda went above and beyond to make sure that every detail of our special day was taken seriously and followed out. I am forever grateful for being connect with Amanda, and HVC, and our day truly could not be complete without her.

+ 3

photos

Allison R.

Married on 05/21/2022

Sage and team knocked it out of the park!

My husband and I loved working with Sage from HVC! We had big ideas, a completely raw venue, and no idea what an undertaking like the event we wanted to throw would be when we began working with her. Luckily, we were in the best of hands! With her expertise and guidance, we chose the best vendors, made the smartest decisions for our budget, and saved anywhere and everywhere we could. We were also able to truly enjoy our day! She handled every last detail masterfully. We arrived and enjoyed the day with the people we love the most while she and her team dealt with every other detail and need — from setup to wrangling (and correcting!) vendors, to family requests, to perfectly packing up our boxes, so we had nothing to do the next day. We truly appreciate her and her team's work in ensuring we didn't worry about a thing!

It was one of the best days of my life, and it could not have happened without her! Be smart and hire her!

Jasmine G.

Married on 05/21/2022

Day Of Coordinator

Sandra and her team were an absolute dream! They stood by us for 3 years as we pushed out our dream day due to covid, lost our venue and juggled multiple vendors. She went above and beyond what we expected and our day would NEVER have run as smoothly without her expertise! Along the way she periodically held conversations with us to make sure we were on track, reviewed all of our contracts, came on a site visit with us and on the day of was running around to make sure our dreams were being met. We even saw her filling water glasses for our guests and cleaning tables. Like a great point guard she saw where other vendors were lacking, and she did what was necessary to take that burden onto herself. Personable, honest, straight forward, organized, encouraging and kind, she was by far the best vendor we worked with. The experience truly hinged on her abilities to bring it all together. Book her immediately, you won't be let down and your wedding will be a true success!

Julie E.

Married on 05/14/2022

Great Experience!

Hudson Valley Ceremonies was so great! Every 3 months or so, they would send a list of the things that we should be doing that we used to inform our checklist. Sage, our coordinator, was an incredible help leading up to and on the wedding day. She and her assistant helped set up the ceremony, reception and Ketubah signing, and took down the decorations at the end of the night. She also ran the rehearsal, helped make sure everything ran smoothly . She was there for us for the entire day -- I cannot recommend her enough!


Scott

Married on 04/02/2022

An absolute godsend

I cannot say enough good things about Jeanne, our wedding planner. She truly did it all for us and made our special weekend at the Basilica run smoothly and seamlessly. From the moment we hired her, she was organized, detail-oriented, and always one step ahead. She communicated with us regularly and always listened to our ideas and concerns. She even helped plan four different wedding dates for us as a result of Covid, including one elopement micro-wedding!

On the day of the wedding, Jeanne was a godsend. She coordinated with all of the vendors and made sure everything was set up and running on time. She handled everything that arose with grace and efficiency. She even provided us with a timeline of events so we knew exactly what was happening and when.

Jeanne's professionalism and expertise truly made our wedding day stress-free and enjoyable. She is the true authority on weddings at the Basilica and can make anything happen. We can't thank her enough for all of her hard work and dedication. We highly recommend her to anyone planning a wedding - she truly is the best in the business.

Featured

Allyson

Married on 10/02/2021

Jeanne & Chrissy & HVC Team were wonderful!

HVC Ceremonies is an incredible wedding event team to work with on your big day! We not only worked with Jeanne, the owner, but her assistant, Chrissy, as well as her bartenders and nanny! I could not go anywhere on my wedding day without a guest telling me how amazing the bartenders were; they received endless compliments and were so accomodating to our guests - very sweet & fun as well! They were slinging drinks and getting down on the dance floor; so awesome to see! The nanny was wonderful as well; very trustworthy and kept in contact with my sister the entire time. We had never left our son with a non-family member before - he is only 3-months-old - but it was a great first time experience! She even picked him up from the venue since we were running late. Jeanne would not hire somebody she wouldn't trust with her own kids!!!

Jeanne & Chrissy set-up our wedding so beautifully and ensured everything was done perfectly! Always listen to Jeanne; she is a BASILICA HUDSON expert and knows the venue in & out. She has a whole list of rentals as well - highly recommend the greenery package & swing. The guests LOVED the swing!

It truly was an unbelievable night and we are so thankful to Jeanne for making it all happen! If you're looking at the Basilica, BOOK HVC!

Maria G.

Married on 09/18/2021

Thank you so much!

If there is anyone who made our wedding worth while it would be Sandra and her wonderful assistant Sharon. From start to finish she did everything to make our day as special as it could of been. Not to mention that 1 month before our wedding we were screwed out of our coordinator who was Unprofessional enough not to remember she was handling our wedding. But Sandra found out and immediately offered her services to us right away. And with such short notice I couldn't believe how much she did for us. She kept great communication on timelines. Especially the rehearsal for the day before she went out of her way and drove almost two hours to us just to make sure our rehearsal was perfect. My wife and I would 100% recommend her to anyone looking for their day of coordinator. Thank you so much to Sandra and Sharon for all you did for us that day. You two ladies are absolutely amazing and couldn't have thanked you more. I hope to hear of more wonderful days you can become apart of !

Christie R.

Married on 09/04/2021

HVC Ceremonies - Amanda O'Leary

I just wanted to take a moment and leave a stellar review for HVC Ceremonies, and in particular, our amazing planner Amanda O'Leary. We started planning in late 2020 for our wedding in 2021 nervous about the unknowns of the coming year. Amanda consistently kept updated us on covid policies, how many people we were allowed to have, etc. We were so so so excited our wedding in late Oct 2021 was coming up. Amanda had every detail completed and perfect. Unfortunately, we had to change our date VERY last minute (like the Monday the week of our Friday wedding) due to covid. Amanda went above and beyond to help us find a new date, take care of every single vendor, and support both me and my husband when we were so upset we needed to change our date. We finally got our PERFECT day in early April 2022, 100% thanks to Amanda. She took care of everything and made sure both me and my husband had the most perfect day. Our guests had the very best time and I felt at ease knowing Amanda had our backs. I cannot say enough good things about her. We are forever grateful for ALL of her hard work and dedication to her job, but also grateful for her friendship and support when we really need it. We love Amanda and would recommend her to anyone a thousand times over!

Samara S.

Married on 08/06/2021

A Pleasure to Work with!

I used HVC for the security for my wedding in August of 2021. Sandra and her team were easy and wonderful to work with. They were on-time, professional, and kind. I knew my event, vendors, and guests were safe in their hands. I would recommend them and definitely use them again.

Carolyn S.

Married on 07/16/2021

Great elopement in the Catskills

We had a great elopement officiated by Debra! Booking through the website and planning things with her were super easy. She gave us great advice on the specific location, since we hadn't been to the reason before. Great for elopements - very professional and hassle-free!

Kat F.

Married on 07/16/2021

Fantastic!


Jeanne and her team were a dream to work with! We booked her services as a day of planner for our COVID rescheduled wedding for July 2021. She assisted with the day-of schedule, communicating details with our other vendors, storing and setting up our décor, and being our point person for any day of concerns and needs. She and her team made our day carefree and run smoothly. I highly recommend Jeanne and Hudson Valley Ceremonies to assist with your wedding.


Chelsea A.

Married on 06/26/2021

Amanda and HVC Made Our Wedding!

I cannot say enough about Amanda and HVC. She was open and accommodating to every crazy idea I had, answered frantic calls and texts whenever I needed something, and ended up basically saving our wedding when our caterer dropped out a week before our wedding by finding us someone absolutely incredible last minute. She was so genuine and relaxed and calmed my nerves through the whole process. I was able to spend my wedding weekend ENJOYING because I knew she would execute everything perfectly and she did. I also cannot recommend the HVC staff enough. They pulled through to staff our wedding as well for service and bartending and were SO much fun while still being professional and making our guests' experience perfect. Thank you Amanda and HVC! Here are some pictures from our photographer Sasha Pedro to show how everything came together!

+ 10

photos

Kristel H.

Married on 06/17/2021

Highly Recommend!

Dear Reverend Stuart,

Wedding Day: 6/17/2021 at The Briarcliff Manor

A special thank you from the new Mr. and Mrs. Rodriguez

From the bottom of our hearts, we would like to thank you for helping to make our ceremony special. From the first day we met virtually, to the wedding day, you were very friendly, easy to connect with, and delivered a great service. You were a hit at the wedding with our guests and us. We were incredibly happy that we chose you as our wedding officiant. That day was the most memorable day of our lives, thank you for making it possible.

Tatiana D.

Married on 06/05/2021

Rev Stu was Great!

Loved working with Rev Stu. 10/10 recommend

Justin L.

Married on 05/29/2021

Great wedding planner

We needed a planner and was referred to Sandra, from Hudson Valley Ceremonies, for our wedding. She had the unfortunate task of shepherding us through a pandemic wedding, and then a pandemic wedding rescheduling, which she was so helpful with. She found us an amazing venue, helped us find all of our vendors, and then was invaluable on the day-of with decorating, organizing, and troubleshooting. Our wedding turned out perfectly and it is because of Sandra's tireless efforts.

Cailey H.

Married on 05/29/2021

Hire them!

Amanda and the HVC staff were so amazing, they made our vision come to life and took care of all the details so we could really enjoy our day. Cannot recommend them enough!

Jackson H.

Married on 05/08/2021

Highly experienced, professional, and supportive!

Sandra did a fantastic job as our day-of wedding coordinator! Sandra was knowledgable, friendly, easy to work with, and very supportive with the process of planning our wedding during COVID. She was very knowledgable about the constantly evolving COVID restrictions in NY state and gave us excellent advice related to that. She stayed on top of paperwork and communications with our outside vendors and the venue, making sure that a lot of the important administrative and planning duties were taken care of, which really helped lighten our load.

She was always very friendly, warm, and supportive as we struggled with planning a wedding during a global pandemic. She offered so much of her time in the form of video calls, emails, and other communications leading up to the day, even though she was technically just a "day-of" coordinator. She is a total professional and we are so grateful that she was a part of our wedding!

Genevieve P.

Married on 01/05/2021

Jeanne is a rock star!

We used HVC / Jeanne for our wedding in May at Basilica Hudson. Seriously cannot recommend her enough! She was so knowledgeable about vendors and super helpful throughout the process. She was always very responsive and made herself available when we wanted to see the venue multiple times (with both sets of parents). We purchased the lowest package (day of coordinator), but she did SO much more - she truly went above and beyond. We also ended up using her staff for the bartenders and servers, and they were great. Jeanne is the best!
Are you interested?
Send a message